Saudi religious moderation: the world's foremost publisher of Qur'ans has yet to get the message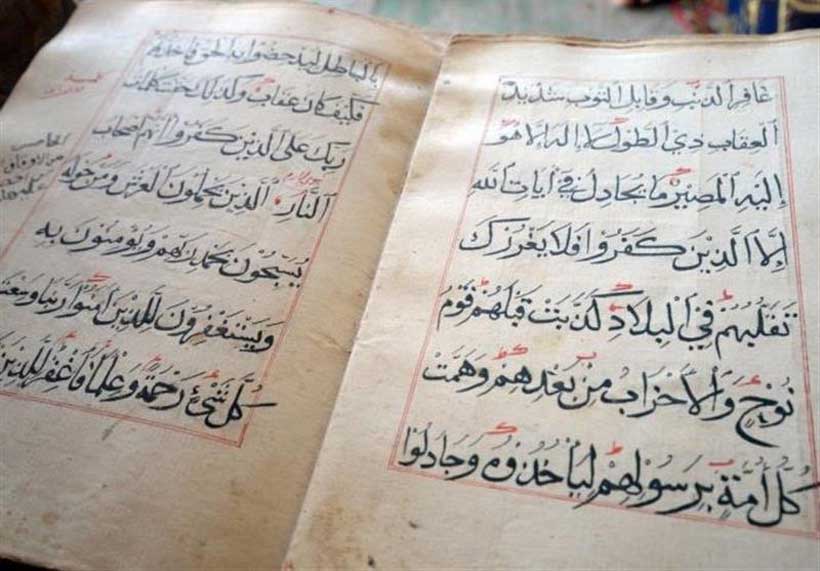 When the religious affairs minister of Guinea-Conakry visited Jeddah last week, his Saudi counterpart gifted him 50,000 Qur'ans.
Saudi Islamic affairs minister Abdullatif Bin Abdulaziz Al-Sheikh offered the holy books as part of his ministry's efforts to print and distribute them and spread their teachings.
The Qur'ans were produced by the King Fahd Complex for the Printing of the Holy Qur'an, which annually distributes millions of copies. Scholar Nora Derbal asserts that the Qur'ans "perpetuate a distinct Wahhabi reading of the scripture."
Similarly, Saudi Arabia distributed in Afghanistan in the last years of the US-backed government of President Ashraf Ghani thousands of Qur'ans produced by the printing complex, according to Mr. Ghani's former education minister, Mirwais Balkhi. Mr. Balkhi indicated that the Qur'ans were identical to those distributed by the kingdom for decades.
Mr. Ghani and Mr. Balkhi fled Afghanistan last year as US troops withdrew from the country and the Taliban took over.
Human Rights Watch and Impact-se, an education-focused Israeli research group, reported last year that Saudi Arabia, pressured for some two decades post-9/11 by the United States and others to remove supremacist references to Jews, Christian, and Shiites in its schoolbooks, had recently made significant progress in doing so.
However, the two groups noted that Saudi Arabia had kept in place fundamental concepts of an ultra-conservative, anti-pluralistic, and intolerant interpretation of Islam.
The same appears true for the world's largest printer and distributor of Qur'ans, the King Fahd Complex.
Saudi Crown Prince Mohammed bin Salman has, since his rise in 2015, been primarily focussed on social and economic rather than religious reform.
Mr. Bin Salman significantly enhanced professional and personal opportunities for women, including lifting the ban on women's driving and loosening gender segregation and enabled the emergence of a Western-style entertainment sector in the once austere kingdom.
Nevertheless, Saudi Islam scholar Besnik Sinani suggests that "state pressure on Salafism in Saudi Arabia will primarily focus on social aspects of Salafi teaching, while doctrinal aspects will probably receive less attention."
The continued production and distribution of Qur'ans that included unaltered ultra-conservative interpretations sits uneasily with Mr. Bin Salman's effort to emphasize nationalism rather than religion as the core of Saudi identity and project a more moderate and tolerant image of the kingdom's Islam.
The Saudi spin is not in the Arabic text of the Qur'an that is identical irrespective of who prints it, but in parenthetical additions, primarily in translated versions, that modify the meaning of specific Qur'anic passages.
Commenting in 2005 on the King Fahd Complex's English translation, the most widely disseminated Qur'an in the English-speaking world, the late Islam scholar Khaleel Mohammed asserted that it "reads more like a supremacist Muslim, anti-Semitic, anti-Christian polemic than a rendition of the Islamic scripture."
Religion scholar Peter Mandaville noted in a recently published book on decades of Saudi export of ultra-conservative Islam that "it is the kingdom's outsized role in the printing and distribution of the Qur'an as rendered in other languages that becomes relevant in the present context."
Ms. Derbal, Mr. Sinani and this author contributed chapters to Mr. Mandaville's edited volume.
The King Fahd Complex said that it had produced 18 million copies of its various publications in 2017/18 in multiple languages in its most recent production figures. Earlier it reported that it had printed and distributed 127 million copies of the Qur'an in the 22 years between 1985 and 2007. The Complex did not respond to emailed queries on whether parenthetical texts have been recently changed.
The apparent absence of revisions of parenthetical texts reinforces suggestions that Mr. Bin Salman is more concerned about socio-political considerations, regime survival, and the projection of the kingdom as countering extremism and jihadism than he is about reforming Saudi Islam.
It also spotlights the tension between the role Saudi Arabia envisions as the custodian of Islam's holiest cities, Mecca and Medina, and the needs of a modern state that wants to attract foreign investment to help ween its economy off dependency on oil exports.
Finally, the continued distribution of Qur'ans with seemingly unaltered commentary speaks to the balance Mr. Bin Salman may still need to strike with the country's once-powerful religious establishment despite subjugating the clergy to his will.
The continued global distribution of unaltered Qur'an commentary calls into question the sincerity of the Saudi moderation campaign, particularly when juxtaposed with rival efforts by other major Muslim countries to project themselves as beacons of a moderate form of Islam.
Last week, Saudi Arabia's Muslim World League convened some 100 Christian, Jewish, Hindu, and Buddhist religious leaders to "establish a set of values common to all major world religions and a vision for enhancing understanding, cooperation, and solidarity amongst world religions."
Once a major Saudi vehicle for the global propagation of Saudi religious ultra-conservatism, the League has been turned into Mr. Bin Salman's megaphone. It issues lofty statements and organises high-profile conferences that project Saudi Arabia as a leader of moderation and an example of tolerance.
The League, under the leadership of former justice minister Mohammed al-Issa, has emphasised its outreach to Jewish leaders and communities. Mr. Al-Issa led a delegation of Muslim religious leaders in 2020 on a ground-breaking visit to Auschwitz, the notorious Nazi extermination camp in Poland.
However, there is little evidence, beyond Mr. Al-Issa's gestures, statements, and engagement with Jewish leaders, that the League has joined in a practical way the fight against anti-Semitism that, like Islamophobia, is on the rise.
Similarly, Saudi moderation has not meant that the kingdom has lifted its ban on building non-Muslim houses of worship on its territory.
The Riyadh conference followed Nahdlatul Ulama's footsteps, the world's largest Muslim civil society movement with 90 million followers in the world's largest Muslim majority country and most populous democracy. Nahdlatul Ulama leader Yahya Cholil Staquf spoke at the conference.
In recent years, the Indonesian group has forged alliances with Evangelical entities like the World Evangelical Alliance (WEA), Jewish organisations and religious leaders, and various Muslim groups across the globe. Nahdlatul Ulama sees the alliances as a way to establish common ground based on shared humanitarian values that would enable them to counter discrimination and religion-driven prejudice, bigotry, and violence.
Nahdlatul Ulama's concept of Humanitarian Islam advocates reform of what it deems "obsolete" and "problematic" elements of Islamic law, including those that encourage segregation, discrimination, and/or violence towards anyone perceived to be a non-Muslim. It further accepts the Universal Declaration of Human Rights, unlike the Saudis, without reservations.
The unrestricted embrace of the UN declaration by Indonesia and its largest Muslim movement has meant that conversion, considered to be apostasy under Islamic law, is legal in the Southeast Asian nation. As a result, Indonesia, unlike Middle Eastern states where Christian communities have dwindled due to conflict, wars, and targeted attacks, has witnessed significant growth of its Christian communities.
Christians account for ten percent of Indonesia's population. Researchers Duane Alexander Miller and Patrick Johnstone reported in 2015 that 6.5 million Indonesian had converted to Christianity since 1960.
That is not to say that Christians and other non-Muslim minorities have not endured attacks on churches, suicide bombings, and various forms of discrimination. The attacks have prompted Nahdlatul Ulama's five million-strong militia to protect churches in vulnerable areas during holidays such as Christmas. The militia has also trained Christians to enable them to watch over their houses of worship.
Putting its money where its mouth is, a gathering of 20,000 Nahdlatul Ulama religious scholars issued in 2019 a fatwa or religious opinion eliminating the Muslim legal concept of the kafir or infidel.
Twelve years earlier, the group's then spiritual leader and former Indonesian president Abdurahman Wahid, together with the Simon Wiesenthal Center in Los Angeles, organised a conference in the archipelago state to acknowledge the Holocaust and denounce denial of the Nazi genocide against the Jews. The meeting came on the heels of a gathering in Tehran convened by then Iranian president Mahmoud Ahmadinejad that denied the existence of the Holocaust.
All aboard, Iraq plans to steam into a new future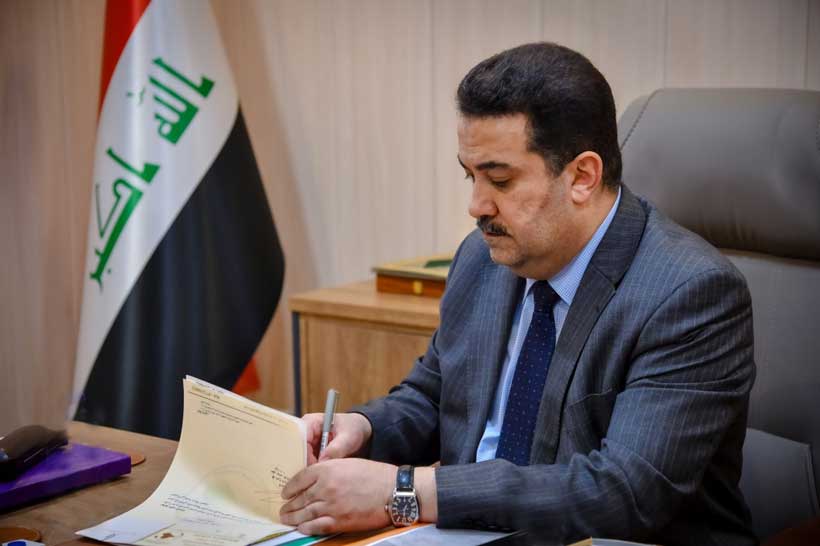 Few countries in the Middle East have suffered more from conflict and worked harder for its end than Iraq.
Ravaged by war with Iran, the dictatorship of Saddam Hussein, the US-led invasion of 2003 and then the grim experience of Daesh, the Iraqi nation knows the true meaning of suffering and resilience.
Earlier this year the anniversary of the Iraq war and the toppling of Saddam triggered a spurt of media coverage.
For the most part, the tone was of admiration for the Iraqi people's capacity for endurance, speckled with pity and regret. That, and continuing concern about Iranian influence in Iraq's national politics.
Successive governments in Baghdad have resisted pressures to confront their powerful neighbour and former foe and instead have sought to play a role of reconciliation with the Arab world.
This has been Iraq's policy for years and, while the credit for peace-making is shared with others, the fruits of that policy are now becoming visible.
For its part, Iraq has long planned the renewal of national infrastructure it clearly needs to reinvigorate its economy.
This ambition for Iraq to take its proper place in the economic networks of the region has been given fresh impetus by a new government led by Prime Minister, Mohammed Shia Al Sudani, who took office last autumn.
If it survives legal appeal, the recent judgement on oil exports from the Kurdish Autonomous Region being subject to national control should strengthen Iraq as a unitary state.
But Al Sudani's most ambitious move is to promote the "Development Road" – a long-planned road and rail artery pumping new life into the economy. It would span the length of the country, from Rabia, on the northern border with Turkey, to the new commercial port of Al-Faw, on the Gulf, in the south.
With transport and logistics increasingly recognised as a key sector in the global economy, al-Sudani wants to make Iraq a transportation hub for goods and people linking the Gulf, Turkey and Europe.
There is an echo here of China's "Belt and Road" initiative, which aims to see 130 countries across Asia, Europe and Africa connected to China through new land and sea infrastructure.
The 750-mile Development Road also evokes memories of the original Berlin-Baghdad railway, which started construction in 1903 and was only finished in 1940. The basis of that German imperial project was the Kaiser's desire to connect directly with the Ottoman world, and beyond it Iran, with a line running through Turkey, Syria and Iraq.
At the outbreak of WW1 the railway was still 600 miles short of Baghdad, but had completed the branch running through Damascus to the Hejaz, serving the pilgrimage route to Medina. By then imperial rivalries had embroiled the project, and the last stretch was only completed in the 1930s by an independent Iraq.
An updated concept of the original plan is now being pitched to investors. Attending the recent launch of al-Sudani's Development Road in Baghdad were the regional states which could most benefit from the new infrastructure – Kuwait, Qatar, the UAE, Saudi Arabia, Jordan, Iran and Turkey.
It is too soon to expect pledges of co-investment in the project, which has a headline cost of $17bn. Though Qatar has indicated its potential support and is already a major investor in infrastructure in Turkey,
Planners and policy-makers will be thinking hard about the proposal. Economists will be examining the commercial case for a land route which seeks to avoid the shipping route through the Suez Canal. For shipments at scale, sea transport to and from the well-established facilities in northern Europe, or on to India and further East, will remain unbeatable on cost.
Some reassurance has come from the World Bank which has spoken in support of the project and World Bank involvement in funding (and thus supervision) will also bring comfort to investors.
While Syria probably offers a less expensive route to a Mediterranean port, Iraq rightly sees Turkey as an important economic partner, with complementary strengths and opportunities for collaboration.
Relations have been bedevilled for years by Turkish encroachment on Iraqi sovereign territory in pursuit of its fight against Kurdish separatists – a problem Baghdad has been working patiently to resolve.
But the creation of economic and communications infrastructure for the benefit of shared prosperity is a courageous and necessary step for both countries to take.
Yes, there will be security concerns. Nothing can be taken for granted. But the long game has to be played, and the prize is immeasurable for a country that has suffered so much.
The role of Egypt in the Xi Jinping initiative of "democratization of international relations"
Egypt and China play an effective role in enhancing cooperation on maintaining international peace and security, especially in the Middle East. Here, the Egyptian side adheres to the one-China policy, firmly supports China's efforts to maintain its sovereignty, security and stability, and firmly supports China's work to combat terrorism and religious extremism. The indicators show the growth of mutual international interests and the rise of China's global role, which consolidates the system of multipolarity globally, with the increase in the extent of Chinese interdependence in international interests. These are developments that push for the strengthening and consolidation of cultural, political and economic ties between the Chinese and Egyptian sides in the medium and long term, especially with China proposed and implemented the "Belt and Road" initiative, and Egypt inaugurated a political system with development orientations internally, and adopted a "Look East" policy at the external level, which contributes to establishing future Egyptian-Chinese relations that go beyond traditional political, economic, and commercial frameworks, and establishes a more comprehensive and expanding partnership.
China encourages the implementation of global development initiatives, global security initiatives, and global civilization initiatives, enhances coordination and positive interaction between major countries, works to develop relations with neighboring countries, develop solidarity and cooperation with developing countries, maintain multilateralism, and participate in reforming and establishing global governance systems. These are the same concepts and foundations on which President "El-Sisi" agrees with his Chinese counterpart "Xi Jinping" in all international forums. President "El-Sisi" launched of the "Decent Life project" to care for the poorest and most needy villages, as well as care for the poor citizen, comes as a launch of Egypt's efforts to implementing international development initiatives, which comes in the same context as the Global Development Initiative of Chinese President "Xi Jinping". Therefore, China, as a rising country, is trying to achieve many development goals, by proposing the Belt and Road Initiative and the long-term goals it contains that have repercussions on bringing about a shift in the structure of the international system from a unipolar system to a multipolar system or to reaching a state of non-polarity in the international system by following a number of political, economic, propaganda, and strategic mechanisms to achieve multi-polar competitiveness, which ultimately reaches and serves Chinese President Xi Jinping's idea of ​​achieving global development.
In this context, Egypt is trying to take advantage of all the opportunities and gains that China can achieve as a rising power in the international arena in the current century, through its introduction of the Belt and Road Initiative, and its many development and service projects in the axis of the Egyptian Suez Canal and the New Administrative Capital. In all his speeches, President "El-Sisi" emphasizes the concept of the new republic in Egypt, which is the same as what China refers to as the "new era", which mostly refers to the multipolar world in which China, Egypt, and all African and developing countries are working together to establish it, as an alternative to the polar world. the one.
We find joint Chinese-Egyptian support for international efforts made to confront climate change, and support for initiatives aimed at promoting sustainable green development, including the (Egyptian Initiative for a Green Middle East) and China's initiative on the (Green Silk Road), with their emphasis on the need for the Middle East region to be free of… Weapons of mass destruction, strengthening efforts to combat terrorism, condemning terrorism in its various forms and motives, and drying up its sources. The Chinese side is working with its Egyptian counterpart to adhere to the concept of a (community with a shared future for humanity), strengthen strategic partnership relations, and deepen cooperation in various fields between the two parties.
The two presidents (El-Sisi and Xi Jinping) agree to reform the current world order and push strongly towards providing pluralism in the new world order, based on the mechanism of the United Nations, preserving its periodic system, strengthening the multilateral global trade system and international poles, and pushing developing countries from marginalized regions to central command areas on the global governance stage. For this reason, both China and Egypt are committed to the concept of (global development) that is characterized by justice, inclusiveness and cooperation in an open, fully coordinated and innovative manner, to promote coordinated and sustainable economic, social and environmental development and the comprehensive development of humanity. Therefore, Egypt's efforts to participate with the Chinese side in the "Third China-Africa Peace and Security Forum", which was held from August 28 to September 2, 2023, came to enhance communication between the defense ministries in China and Africa, as part of Beijing's efforts to protect its commercial and investment achievements on the African continent, and Egypt. Of course, first and foremost, given the importance of Chinese projects in Cairo.
Egypt's official participation also took place in the Chinese capital, Beijing, on Sunday, July 9, 2023, to participate in (the first high-level conference of the International Action Forum for Common Development). It is a conference in which high-level delegations from 27 countries participated, along with more than 20 United Nations agencies and international non-governmental organizations. The International Joint Development Conference in Beijing, with the participation of the Egyptian side, aimed to discuss strengthening joint action to implement the "Global Development Initiative" proposed by Chinese President "Xi Jinping" in 2021, with the aim of redirecting global development towards a new stage of balance and comprehensive coordination to confront global shocks. Promoting more equitable and balanced global development partnerships and achieving more multilateral cooperation to accelerate the implementation of the 2030 Sustainable Development Agenda.
Here we find coordination between the Chinese and Egyptian sides, regarding all international and regional issues, especially the Palestinian issue, by supporting international efforts aimed at reaching a permanent and just solution to the issue on the "basis of the two-state solution", leading to an end to the Israeli occupation and the establishment of an independent Palestinian state. On the 1967 borders, its capital is East Jerusalem. Therefore, the Egyptian-Chinese insistence on the need to prevent a return to the Cold War mentality, and the common positions of the two presidents (El-Sisi and Xi Jinping) on ​​the need to abandon confrontation between the camps, that is, whether they are friends or enemies. Instead, China and Egypt agree on the need to advance international solidarity, advocate the concept of common, cooperative, comprehensive and sustainable security, while respecting and addressing the legitimate concerns of all parties, jointly rejecting the revival of the mentality of competing blocs and opposing attempts aimed at a new Cold War, with the aim of maintaining peace and the international stability.
Egyptian President "El-Sisi" also agrees with his Chinese counterpart "Xi Jinping" on the need for international cooperation and collective work to address global challenges, and that the only way to achieve sustainable development is a joint global effort, with access to a new global financial structure that guarantees equal opportunities and fair access to income. Financing for developing countries. This is in light of strengthening efforts to implement the sustainable development goals in response to the (Global Development Initiative) proposed by Chinese President "Xi Jinping" in 2021. Therefore, the joint vision of the leaders of the two countries, President "El-Sisi" and "Xi Jinping", comes to agree on the importance of aligning global development strategies and development plans with the national priorities and needs of each country. With President "El-Sisi" stressing in his foreign speeches the importance of working with the countries of the South, to emphasize the role of Chinese cooperation with developing and African countries, known as (South-South) cooperation to promote global development goals in parallel with the Chinese Comprehensive Development Initiative, and to promote economic recovery at the global level. And creating development models based on already successful experiences in the countries of the South.
On the other hand, Egypt affirms its permanent commitment to the one-China principle, its support for China's sovereignty and territorial integrity, and that Taiwan is an integral part of Chinese territory. In addition to supporting the Chinese position regarding "Hong Kong" within the framework of the "one country, two systems" principle. Taking into account Beijing's efforts to spread international peace and development, through the two initiatives (Global Security and Global Development), which aim to encourage the international community to pay attention to development issues around the world, respect the rights of peoples to adopt their own approach to promoting democracy in a manner consistent with their national circumstances, and reject interference in the Internal affairs of countries under the slogan of the (preserving democracy).
Hence, we find that the (Global Development Initiative) proposed by China came at the right time, as it is a global development initiative centered around people by joining that initiative, Egypt can benefit from China's successful experiences in coordinating and planning development, saving energy, reducing emissions, and ensuring Food security, what drives the sustainable development plan in Egypt. The (Global Development Initiative) also aims to establish a new type of international relations based on (the rule of common interest and mutual benefit for countries and peoples), taking into account the objective circumstances of peoples, meeting their national priorities, and respecting their identity and culture, given that this global development initiative was proposed by Chinese President "Xi Jinping" comes and the world is in need more than ever of fruitful collective development and cooperation practices, in which efforts are combined and capabilities are integrated to address the problems facing countries, especially developing ones, which ultimately leads to achieving an advanced and appropriate form of "democratization of international relations".
Saudi-Israeli deal would be a gamechanger but not for the reasons discussed
A Saudi-Israeli agreement to establish diplomatic relations involving enhanced US commitments to Gulf security could be a game-changer for great power rivalry in the Middle East.
To be sure, US President Joe Biden and Israeli Prime Minister Binyamin Netanyahu face formidable obstacles in paying the price tag Saudi Arabia puts on the normalisation of relations with Israel.
In return for relations, Saudi Arabia has demanded legally binding security commitments from the United States, support for its nuclear programme, and unfettered access to sophisticated weaponry – conditions that would be challenged in Congress.
The kingdom has also linked diplomatic relations to ambiguously defined progress in the Israeli-Palestinian conflict – a demand Mr. Netanyahu will have difficulty meeting with his current coalition government, the most ultra-nationalist and ultra-conservative in his country's history.
Speaking to Fox News, Saudi Crown Prince Mohammed bin Salman described the Palestinian issue as "very important" and one that "we need to solve."
Mr. Bin Salman shied away from spelling out what a solution would entail beyond saying he hoped it "will ease the life of the Palestinians."
Within days of the interview, Saudi Foreign Minister Faisal bin Farhan told the United Nations General Assembly and a webinar normalising relations with Israel would require a plan to establish an independent Palestinian state.
On the first visit to the West Bank by a senior Saudi official since the creation of the Palestine Authority in 1994, Ambassador Nayef al-Sudairi, the kingdom's first envoy to the Palestinian entity, said Saudi Arabia was "working towards establishing a Palestinian state with East Jerusalem as its capital."
Palestinian officials told their Saudi counterparts that as part of the kingdom's agreement to recognise the Jewish state, Israel would have to stop building new settlements, expand Palestinian control over security and construction in the West Bank, accept full Palestinian membership of the United Nations, and consent to the opening of a Palestine Liberation Organisation office in Washington and a US consulate in East Jerusalem.
Nevertheless, senior Israeli officials asserted that Saudi Arabia was merely paying lip service to the Palestinian issue in talks about Israel.
A senior Palestinian official conceded "that what is being discussed includes elements that are less than statehood. We're talking about a pathway to getting there."
The obstacles haven't prevented Messrs. Bin Salman and Netanyahu from raising heightened expectations recently by suggesting significant progress in agreeing on the terms of a US-Saudi-Israeli deal.
Speaking to Fox News, Mr. Bin Salman said his country and Israel were getting "closer" daily to establish formal relations. Mr. Netanyahu was equally ebullient at the UN General Assembly.
Largely overlooked in public discussions about a possible Saudi-Israeli normalisation of relations is the fact that the Saudi demands signal that the kingdom, like the United Arab Emirates, which is requesting an "ironclad" security arrangement with the United States, prefers the US rather than China to be its security partner for the foreseeable future.
"Isn't it interesting? When you look at MbS' asks from us, they start with he wants a defense treaty with us… What that tells you is that at the end of the day, they don't think there is anybody else they can rely upon if they really stranded," said Dennis Ross, a former US Middle East peace negotiator. Mr. Ross was referring to Mr. Bin Salman by his initials.
Former US National Security Council official Kirsten Fontenrose argued that Mr. Bin Salman had created a situation where he could forcefully argue for a binding security arrangement even if efforts to forge a deal with Israel failed.
"MbS looks at this and says, 'Right now, it looks like the sticking point is Israeli politics. So, even if I don't get this, I look like the good guy'," Ms. Fontenrose said.
I expect there will be pressure from the Saudis moving forward, even if we don't get normalisation, to follow through… (saying), 'Well, we have arrived so closely on some of these ideas on a US security pact, we've done so much work on civilian nuclear cooperation, why don't we just continue this?" Ms. Fontenrose added.
Even so, it is hard to believe that Saudi Arabia and the UAE think they can retain the freedom to hedge their bets and expand relations with China, as well as Russia, particularly regarding the Ukraine war and Western sanctions, in ways that the United States would see as threatening its national security and undermining its policies.
While the United States would likely not disrupt the Gulf states' economic and trade ties with China, the Gulf's largest trading partner, it would limit Saudi and UAE cooperation with China on geopolitical issues, nuclear development, technology collaboration, and arms acquisition.
"The administration is asking for some things from the Saudis. They want them to continue to peg oil to the dollar, there was some talk that they may allow the Chinese to buy oil with the Chinese currency… What is being asked here is not to stop their commercial relationship but to create boundaries in some of the high-tech areas… It's a two-way street," Mr. Ross, the former US negotiator, said.
The kingdom "cannot have it both ways. If it wants that kind of commitment from the United States, it has to line up with the United States… If our security relationship with Saudi Arabia is to be deepened because the Saudis want it, then there are certain obligations that come with that," said former US diplomat and prominent analyst Martin Indyk.
Undoubtedly, Saudi Arabia and the UAE will test how far they can push the envelope if they come to a security understanding with the United States.
Ultimately, however, they are likely also to find that a security arrangement would, at least in the Middle East, shift the geopolitical US-China power balance in the United States' favour.