Zero Waste Europe endorses ENVI Commitee decisions in RED III and ETS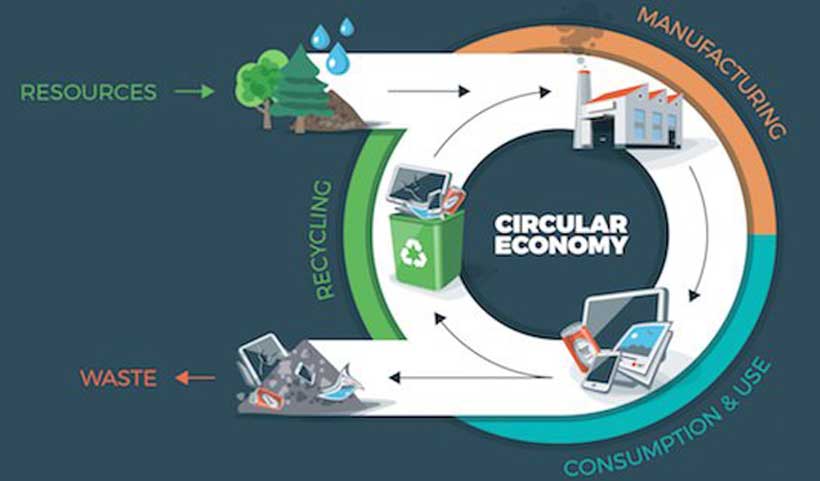 Today, the European Parliament's Environment, Public Health and Food Safety (ENVI) committee voted on the Renewable Energy Directive (RED III) and the EU Emissions Trading System (ETS). Zero Waste Europe (ZWE) supports the decisions taken to help accelerate the transition to a circular economy in Europe.

RED III (Renewable Energy Directive)

The ENVI committee has agreed to limit the use of mixed waste for the 'renewable energy' generation purposes.
Mixed waste sorting & support schemes
The ENVI Committee is modifying the definition of biomass, removing the expression "fraction of" in reference to the waste, and introducing a mandatory mixed waste sorting system. The two changes ensure that only non-recyclable biogenic waste will be used for renewable energy purposes. Moreover, waste incineration of biogenic waste (biowaste, paper, etc.) can only be supported if separate collection, recycling, and reuse obligations are fully met.
For Janek Vähk, ZWE's Climate, Energy and Air Pollution Programme Coordinator: "The change is very positive because, at incineration plants, the 'biodegradable fraction of waste' is always combusted with fossil-derived materials. This will put an end to generating renewable energy using a technology that is powered by a substance – mixed waste- which is far from being renewable".
Recycled Carbon Fuel – RCF
The agreed text also improves the European Commission's wording to limit the potential use of fossil waste-derived 'recycled carbon fuels' – such as plastic-to-fuels.
In the proposed methodology to assess the greenhouse gas (GHG) emissions savings for recycled carbon fuel, the ENVI Committee has removed the reference to the concept of 'avoided emissions'. The concept would have allowed plastic-to-fuels manufacturers to subtract emissions that are 'avoided' from alternative use, such as waste incineration, making it easier for those fuels to meet the 70% GHG savings threshold required, in the transport sector to contribute towards renewable energy targets. A recent study on plastic-to-fuels shows that plastic-derived fuels produce high exhaust emissions compared to diesel.

Lauriane Veillard, ZWE Chemical Recycling and Plastic-to-Fuels Policy Officer said: "We welcome the committee decision to exclude 'avoided emissions' from the calculation rules for recycled carbon fuels. From a ZWE perspective, supporting the development of RCF in the context of RED III would have undermined the higher tiers of the waste hierarchy by discouraging 'reduce and reuse' behaviour".
ZWE calls on the European Parliament to improve the wording. in its upcoming vote in September. to fully exclude the use of fossil-based fuels in the Renewable Energy Directive.
ETS (EU Emissions Trading System)
The ENVI committee has proposed the inclusion of municipal waste incineration under the EU ETS. This means that, from 2026, these highly climate polluting facilities will have to pay an ETS carbon price (fee) per each tonne of fossil CO2 they emit. This additional cost of incineration will act as an incentive for waste prevention and recycling, which will then become more competitive (i.e. less costly) than incineration. Moreover, additional jobs will be created since recycling and waste prevention activities are more labour-intensive than waste incineration.
Janek Vähk, ZWE's Climate, Energy and Air Pollution Programme Coordinator: "The proposed inclusion of incinerators is extremely positive as the doubling of fossil CO2 emissions from those facilities have gone unnoticed and unaddressed for decades".

A recent report shows that one-third of the CO2 emissions from the plastics system are caused by incineration of plastic waste. The inclusion of incinerators is needed to incentivise plastics circularity and waste prevention, and to reduce CO2 emissions (see ZWE's report on ETS).

Nevertheless, the ENVI committee is only proposing to include incinerators from 2026 after conducting a review in 2024 to consider potential measures to avoid 'unintended consequences' of the inclusion.
Janek Vähk added: "From ZWE's perspective, the late inclusion and the review are not justified. Shipping and landfilling of waste are both well regulated and have specific targets such as landfill minimisation and pre-treatment obligations. These rules will be further tightened with the current review of Waste Shipment regulation and the Waste Framework Directive".
"The inclusion is of fundamental importance to allow the EU climate and circularity goals to be successfully met. We hope that the European Parliament will support the ENVI committee position in its upcoming vote in June by supporting the inclusion of municipal waste incinerators in the EU ETS".
Import Control System 2 (ICS2) Release 2: New requirements for inbound air shipments to the EU
From 1 March 2023, all freight forwarders, air carriers, express couriers, and postal operators transporting goods to or through the European Union (including Norway and Switzerland) will be required to submit advance cargo information in the form of a complete entry summary declaration (ENS), under the second phase of the EU's new customs pre-arrival security and safety programme – Import Control System 2 (ICS2) Release 2.
Economic operators' responsibility to comply with ICS2 Release 2 requirements
From 1 March 2023, economic operators involved in handling, sending, shipping and transporting cargo, express or postal consignments to or via the EU by air have to comply with new advance data reporting requirements for pre-loading and pre-arrival customs risk assessments.
By collecting data about all goods entering the EU prior to their loading and arrival, ICS2 supports effective risk-based customs controls while facilitating free flow of legitimate trade across the EU's external borders. ICS2 will simplify the movement of goods between customs offices at the first point of entry and final destination in the EU. For economic operators, ICS2 will streamline requests for additional information and pre-departure risk screening by customs authorities.
In addition to air carriers' ENS filing responsibilities under the multiple filing regime of Release 2, freight forwarders, express couriers, and postal operators will also be legally responsible for providing data. They either have to share it with the air carriers, who will then complete the ENS filing requirements, or submit the data directly to ICS2. Postal operators and express couriers, who have previously been declaring partial information regarding inbound shipments (under ICS2 Phase 1), will now also be required to coordinate with their air carrier to submit all required data.
Those in the air transport sector who are currently filing advance cargo information into Import Control System (ICS) will have to gradually start filing this data into ICS2 during the operational roll-out of Release 2.
Preparing for ICS2 Release 2: Conformance Testing
Economic operators are strongly advised to prepare in advance for Release 2, in order to avoid the risk of delays and non-compliance.
To help prepare for the introduction of ICS2 Release 2, the European Commission will make available a conformance testing environment from July 2022 until February 2023, to be able to verify the economic operator's ability to access and exchange messages with customs authorities through the intended ICS2 trader interface. This conformance testing is mandatory for all economic operators concerned.
Economic operators responsible for filing ENS data to ICS2 should determine whether they have an existing Economic Operators Registration and Identification (EORI) number. If not, they should contact the EU customs authority of their choice to get this number and to receive support in preparing for ICS2 Release 2. They should also evaluate their trade operations for the handling of imports into the EU and contact their selected customs authority to connect and take part in the upcoming Release 2 conformance testing.
What is ICS2 Release 2?
The EU Import Control System 2 (ICS2) is a large-scale initiative to enhance customs oversight of the movement of goods prior to their arrival at the EU external borders (air, maritime, land and inland waterways). ICS2 enables customs authorities to identify high-risk consignments that necessitate early intervention, while facilitating legitimate trade into the customs territory of the EU, Norway, and Switzerland.
The system is being implemented in three releases. Having successfully completed Release 1 covering the pre-loading process for postal and express consignments by air on 15 March 2021, Release 2 is the next step in the system's implementation, and it will go live on 1 March 2023. Release 3 will be implemented from 1 March 2024, requiring operators carrying goods on maritime and inland waterways, roads and railways to comply with the new regulations.
The European Commission is leading the operational delivery of ICS2 in close collaboration with customs authorities in Member States, Norway and Switzerland and industry stakeholders.
Two detailed factsheets are available to guide through the procedures related to ICS2 Release 2:
Factsheet 1: What economic operators who are directly affected by the second release need to do to get their IT systems ready in time.
For further information please visit (link)
Factsheet 2: What the new data reporting requirements are under Release 2 for freight forwarders, EU express couriers, postal operators with facilities outside the EU, and air carriers, irrespective of whether these operators are legally established within or outside of the European Union. For further information please visit (link)
The Ideal Motorcycle Insurance in The United States
Within the last two years, there has been a reported spike in motorcycle rider fatalities in the United States. 2020 was a year that saw around 5,579 motorcycle-related deaths –which accounts for 14% of annual traffic fatalities. Of course, every motorcycle driver knows the risks when they get on a bike and how much more likely they are to get into an accident and encounter serious damages and injuries than they are in a car. As such, motorcycle insurance seems like more than just a legal requirement for liability reasons. But what makes the best and most affordable motorcycle insurance policy? This post serves as your tell-all guide.
Motorcycle Coverage Types
While this is the terminology for motorcycle insurance in the United States, its function and purchasing of it remain consistent globally. At the same time, shopping and finding the right motorcycle coverage is also a consistent international practice. Here are the major motorcycle insurance coverages and why they are important to have:
Liability insurance – Sometimes called third-party liability, liability coverage for any vehicle is usually required in any state or country with very few exceptions. Paying for damages and injuries you cause to other drivers is often a legal obligation. So, liability coverage includes damage you caused to another driver's property (being their vehicle) and any injuries that you also caused. This is known as the at-fault rule in auto insurance.
Collision insurance – This is one of two coverages in addition to liability that makes up full coverage. Collision coverage is for damage to your own motorcycle in an accident that you caused. This coverage isn't required by law, but when it comes to a motorcycle that is much more easily damaged than a car, it would be a great idea to carry it.
Comprehensive insurance – This is the second part of full coverage for a motorcycle. This accounts for damages caused to your motorcycle while you aren't driving it or it is in storage. Damages can be due to fire, weather, or criminal causes. With a vehicle as secure as a motorcycle, this also seems like a more than necessary motorcycle insurance.
Personal injury protection – By now, you may have been wondering about injuries that you sustain during an at-fault accident –that is where personal injury protection comes in. Injuries and medical treatments following a motorcycle accident you caused are all included here.
Uninsured motorist coverage – While vehicle and motorcycle insurance is required in the majority of regions of the world, there are those who break the law and drive with little to no insurance at all. If there were to hit you, they might not be able to cover all the damages. Your uninsured motorist coverage will come to the rescue here and do it for them. This includes injuries and property damage.
Custom parts coverage – Some motorcycle owners have custom parts for jobs done on their bikes that often aren't covered by standard motorcycle insurance. Custom parts coverage sort of acts as an umbrella policy for them as it insures any replacements and repairs.
How Much Motorcycle Insurance Costs
Like car insurance, it's difficult to narrow down the average cost of motorcycle insurance because it depends on so many personal factors to the point it's nearly different for everyone. These factors, also looked at when it comes to car insurance, are:
Age – Younger drivers tend to pay more for insurance.
Riding record/experience – Those who are more skilled with fewer accident mark-ups pay less for insurance.
Bike type – More luxurious and high-speed bikes will fetch higher insurance rates.
Residence – Where you live and keep your bike will be considered when it comes to local crime rates and weather that can be hazardous to its safekeeping.
Claims history – Those who file insurance claims often pay more for insurance.
Credit score – Insurance is all about making your monthly payments on time, so your credit score will be factored into how much you pay. If you have a good score, you will pay less.
Deductible – The amount that you personally pay before your claim goes through is your deductible, and it is directly inverse to how much you pay for insurance monthly –the higher the deductible than the lower the insurance rate will be.
Best Motorcycle Insurance For You
Finding the best and most affordable motorcycle insurance is easy when you keep two important things in mind –knowing your motorcycle usage and lifestyle and comparing several quotes from insurance companies that sell such coverage. Every insurance company prices its policies differently, and quotes are usually free, so you should take advantage of that. Full coverage for motorcycles with reasonable rates is possible to find.
New Support Will Help Strengthen Indonesia's Tax System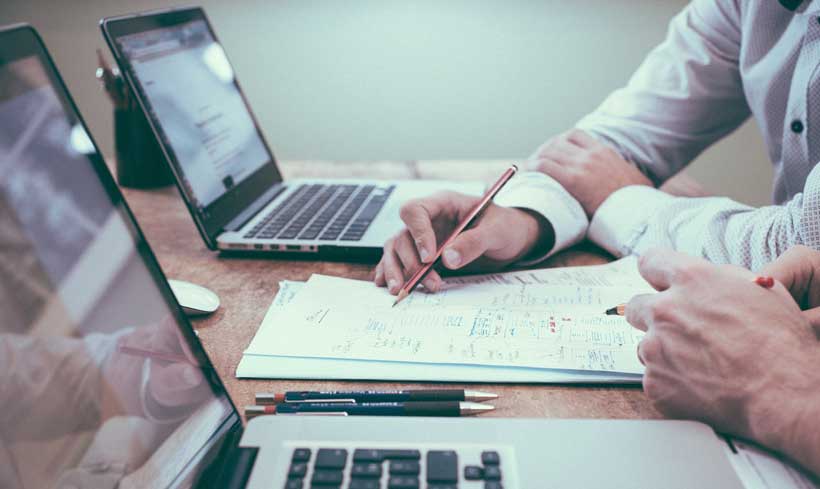 The World Bank's Board of Executive Directors, approved a $750 million loan to the Indonesian government to help increase tax revenue, improve tax system equity, and strengthen institutions for more efficient planning and spending.
Despite impressive development progress over recent decades in the country, Indonesia continues to face challenges, partly brought by the COVID19 pandemic, in its efforts to maintain sustainable and inclusive economic growth. This is in part due to the level of Indonesia's tax revenues, which is lower when compared to other emerging economies, as is spending on public investment, health, and social protection. Consequently, reforms to tax policy and administration, and public expenditure are important prerequisites for the Government to be able to deliver on its development priorities.
"Since 2019, the Government of Indonesia has been focusing on tax and expenditure reforms," said Sri Mulyani Indrawati, Minister of Finance of the Republic of Indonesia. "The support from the World Bank will help strengthen Indonesia's fiscal sustainability, contribute to Indonesia's broad-based economic growth following the pandemic, and help reduce poverty."
The Indonesia Fiscal Reform Development Policy Loan, will help address the country's key revenue and expenditure challenges through two pillars. The first pillar aims to increase revenue by increasing the value-added tax (VAT) rate, especially for high-income individuals, and by rationalizing tax exemptions. This pillar will also introduce a carbon tax that will support a low-carbon economy by imposing a tax on emission from coal-fired power plants.
The second pillar aims to improve the efficiency and effectiveness of spending by strengthening the capacity of subnational governments in the fiscal transfer systems, strengthening the link between planning and budgeting, and improving Indonesia's budget execution. These efforts will help increase funding for the more populous regions, improve development spending results, and be more aligned with national development priorities.
"The pandemic has reduced the fiscal space for Indonesia's development spending as revenue mobilization is low," said Satu Kahkonen, World Bank Country Director for Indonesia and Timor-Leste."These fiscal reforms will support the post-pandemic recovery by generating more revenue and helping improve the quality of spending. Our new financing will complement the significant reforms that Indonesia has taken to reduce poverty and improve development outcomes, and will also help Indonesia's transition toward low carbon and sustainable energy."
The new financing is aligned with the World Bank's Country Partnership Framework (CPF) for Indonesia 2021-2025, particularly strategic objectives related to strengthening economic competitiveness and resilience and improving infrastructure through the introduction of a carbon tax.