On May 3, when asked about the possible causes of the Ukrainian tragedy, His Holiness Pope Francis speculated about an "anger" probably "facilitated initially by NATO's barking at Russia's door. I cannot say whether this anger was provoked, but it was probably facilitated".
What do the Pope's words mean? In short, they mean that in international relations – of which the Holy See is Master of the Art – two things count: respect for the other and ignorance. The former is to be always placed as a founding element of peace, the latter is to be eradicated, especially in countries like Italy and in many others, as a factor of war.
Why was the Soviet Union respected and why the same respect and consideration is not owed to Russia? Why with the Soviet Union, after the normalisation of the Prague Spring, did a still divided but wise Europe (today, instead, united only by the banks' and bankers' money) and a sharp-witted West, with Russia's agreement, launch the Helsinki Conference on Security and Cooperation in Europe? Why instead did a powerless Europe, a semi-colony of the United States of America – with the UK as the 51st star on its flag – together with the White House, pretend not to see what was happening in Ukraine? Why did they turn a blind eye to this conflict, which has been going on since 2014, and fomented the rise to power of people who, by inciting hatred against Russia, were under the illusion that NATO would come to their aid, turning Europe into a pool of blood for their purposes?
Do some people probably believe that Russia is still that of Yeltsin, ready to open up – in every sense – to the first master coming along? These are the cases in which respect is lacking and ignorance triumphs.
As to an example of ongoing and consistent respect in foreign affairs, it is useful to comment on a recent speech delivered on April 21 by China's President Xi Jinping, which developed several points.
He pointed out that, for over two years, the international community has made strenuous efforts to meet the challenge of COVID-19 and promote economic recovery and development in the world. He added that the difficulties and challenges show that the international community has a shared future for better or for worse, and that the various countries must strive for peace, development, and win-win cooperation so as to work together and tackle the different problems that gradually emerge on the scene.
With a view to facing the health emergency, China has provided over 2.1 billion vaccine doses to over 120 countries and international organisations and it will continue to make the pledged donations of 600 million doses to African countries and 150 million doses to the countries of the Association of South-East Asian Nations (ASEAN) to proactively help bridge the vaccine gap.
With specific reference to the economic recovery, President Xi Jinping pledged to keep on building an economy open to the world, strengthening macroeconomic policy coordination and preserving the stability of industrial and supply chains, as well as promoting balanced, coordinated and inclusive development globally. He said: "People need to be put first and development and social welfare must be prioritised. It is important to promote pragmatic studies in priority areas such as poverty reduction, security, food, development finance and industrialisation, as well as work on solving the issue of unbalanced and insufficient development, and move forward by establishing job creation initiatives."
With regard to the recent war clashes, President Xi Jinping deems necessary to jointly safeguard world peace and security. I wish to add that the Cold War-style mentality – what is happening in Ukraine, i.e. the West disrespecting Russia, considering it an enemy as in the past, but not as strong as in the days of the CPSU – can only undermine world peace. Hegemonism aimed at conquering Eurasia – as the land that holds the remaining raw materials on the planet – and the policy of the strongest country can only undermine world peace. The clash of blocs can only worsen the security challenges of the 21st century.
Why, while the Warsaw Pact (of which the People's Republic of China was never a member and never wanted to be a member) was dissolved, did the same not happen with NATO? China has always wanted to promote world peace, never wanting to be part of aggressive and barking alliances.
China pledges to advance the vision of common, integrated, cooperative and sustainable security and to jointly preserve world peace and security. It pledges to respect all countries' sovereignty and territorial integrity; to pursue non-interference in other countries' internal affairs, and to respect the development path and social system chosen by peoples. It pledges to abide by the aims and principles of the UN Charter; to reject the warmongering mentality (opposing the good countries by default vs. the bad ones conventionally); to oppose unilateralism and to reject the policy of bloc confrontation. China takes all countries' security concerns and legitimate interests into account. It pursues the principle of indivisible responsibilities and builds a balanced and effective security architecture. It opposes one country seeking its own security by fomenting insecurities in the others. China seeks dialogue and consultation, as well as peaceful solutions to inter-State differences and disputes. It supports all efforts for the peaceful settlement of crises. It refrains from double standards and rejects the arbitrary use of unilateral extraterritorial sanctions and jurisdictions.
It is crucial to adopt a comprehensive approach to maintain security and respond together to regional disputes and planetary challenges such as terrorism, climate change, cybersecurity and biosecurity.
Global governance challenges must be addressed together. The world countries are on an equal footing when it comes to sharing fortunes and misfortunes. It is unacceptable to try to throw anyone overboard. The international community is currently a sophisticated and integrated device. Removing one of its components makes it very difficult for it to function, to the detriment of the party that is deprived by others of its own guarantees that call into question the very existence of a State – such as trying to deploy nuclear warheads a few kilometres from a capital city.
Only the principles of broad consultation, joint contribution and shared benefits can promote the common values of humanity, foster exchanges and inspire reciprocity between different civilisations. No one should believe to be better than another by divine grace or manifest destiny.
True and genuine multilateralism must be pursued and the international system centred on the United Nations and the world order based on international law must firmly be preserved. Great countries, in particular, must set an example in terms of respect for equality, cooperation, credibility and the rule of law to be worthy of their greatness.
In ten years of President Xi Jinping's leadership, Asia has maintained overall stability and achieved fast and sustained growth, thus creating the "Asian miracle". If Asia does well, the whole world will benefit. Asia has continued to strive to develop, build and maintain its strength, i.e. the basic wisdom that makes the continent a stabilising anchor of peace, an engine of growth and a pioneer of international cooperation.
These achievements come from as far back as the aforementioned Chinese refusal to join aggressive military blocs. They are based on the Five Principles of Peaceful Coexistence drafted by Prime Minister Zhou Enlai on December 31, 1953, published on April 29, 1954, and reaffirmed at the Bandung Conference on April 18-24, 1955: (i) mutual respect for each other's territorial integrity and sovereignty; (ii) mutual non-aggression; (iii) mutual non-interference in each other's internal affairs; (iv) equality and cooperation for mutual benefit; (v) peaceful coexistence.
They are based on the Eight Principles for Foreign Aid and Economic and Technical Assistance proposed by the aforementioned Zhou Enlai before the Somali Parliament on February 3, 1964, which became the emblem of China's presence in Africa: (i) China always bases itself on the principle of equality and mutual benefit in providing aid to other nations; (ii) China never attaches any conditions or asks for any privileges; (iii) China helps lighten the burden of recipient countries as much as possible; (iv) China aims at helping recipient countries to gradually achieve self-reliance and independent development; (v) China strives to develop aid projects that require less investment but yield quicker results; (vi) China provides the best-quality equipment and materials of its own manufacture; (vii) in providing technical assistance, China shall ensure that the personnel of the recipient country fully master such techniques; (viii) Chinese experts are not allowed to make any special demands or enjoy any special amenities.
Over the last ten years President Xi Jinping has successfully applied the Chinese doctrine in international relations, following and implementing his country's multi-millennial traditions of diplomacy. ASEAN's central place and role in the regional architecture has been strengthened in Asia, preserving the order that takes all parties' aspirations and interests into account. Each country, whether large or small, powerful or weak, inside or outside the region, contributes to the success of Asia's development, without creating war frictions. Each country follows the path of peace and development, promotes win-win cooperation and builds a large family of Asian progress.
The ASEAN countries are the following: Brunei, Cambodia, Indonesia, Laos, Malaysia, Myanmar (Burma), Philippines, Singapore, Thailand, Vietnam (Papua New Guinea and East Timor as observers).
Furthermore, the fundamentals of China's economy – its strong resilience, huge potential, ample room for manoeuvre and long-term sustainability – remain unchanged. They will provide great dynamism for the stability and recovery of the world economy and wider market opportunities for all countries.
The People's Republic of China will be fully committed to its new development rationale. It will step up the establishment of a new growth paradigm, and redouble its efforts for high-quality development. China will promote high standards; expand the catalogue for the creation of new computer software; improve investment promotion services and add more cities to the comprehensive pilot programme for opening up the service sector.
China will take concrete steps to develop its pilot free trade zones and the Hainan Free Trade Port will be in line with high-standard international economic and trade rules and will move forward with the institutional opening process.
China will seek to conclude high-level free trade agreements with more countries and regions and will proactively endeavour to join the Comprehensive and Progressive Agreement for Trans-Pacific Partnership (CPTPP) and the Digital Economy Partnership Agreement (DEPA).
China is moving forward with the Silk Road (Belt and Road) cooperation to make it increasingly high-level, sustainable and people-centred. China will firmly follow the path of peaceful development and will always be a builder of world peace, as well as a contributor to global development and a defender of the international order.
Over the last ten years, under President Xi Jinping's leadership, the People's Republic of China has been following the old Chinese saying: "Keep walking and you will not be discouraged by a thousand miles; make steady efforts and you will not be intimidated by a thousand tasks".
Democracy at Risk: The Global Challenge of Rising Populism and Nationalism
Authors: Meherab Hossain and Md. Obaidullah*
Populism and nationalism represent two discrete political ideologies; however, they may pose potential threats to democracy. Populism is a political ideology and approach characterized by the emphasis on the interests and concerns of ordinary people against established elites or perceived sources of power and privilege. Populist leaders often portray themselves as champions of the "common people" and claim to represent their grievances and desires. It is a political stance that emphasizes the idea of "the people" and often contrasts this group against "the elite".
Nationalism, on the other hand, is an ideology based on the premise that the individual's loyalty and devotion to the nation-state surpass other individual or group interests. It represents a political principal positing that there should be congruence between the political entity and the nation-state. While populism emphasizes the idea of "the people," nationalism emphasizes the idea of the nation-state.
In what ways can populism pose a threat to democracy?
While some argue that populism is not a threat to democracy per se, others contend that it poses a serious risk to democratic institutions. Populism can become a threat to democracy by undermining formal institutions and functions, discrediting the media, and targeting specific social groups, such as immigrants or minorities. This threat arises from its potential to confer a moral legitimacy upon the state that it might otherwise lack. Consequently, it can jeopardize the defense mechanisms established to safeguard against tyranny, including freedoms, checks and balances, the rule of law, tolerance, autonomous social institutions, individual and group rights, as well as pluralism. Populism imposes an assumption of uniformity onto the diverse fabric of reality, distorting not only factual representations but also elevating the attributes of certain social groups above those of others.
In Turkey, President Recep Tayyip Erdogan's populist rhetoric and policies have led to the erosion of democratic institutions, including the judiciary and the media. Populism in Turkey can be traced back to the era of Mustafa Kemal Atatürk's regime, during which Atatürk's elites, who had limited commonality with the broader society, assumed the responsibility of educating and guiding the masses. This phenomenon, often referred to as 'regime elitism,' has rendered Turkey susceptible to populism, which fundamentally revolves around the conflict between the elites and the general populace.
In Hungary, Prime Minister Viktor Orban's populist government has been accused of undermining the rule of law, limiting press freedom, and targeting civil society groups. He has established a repressive and progressively authoritarian state that operates under the guise of democracy.
In media discourse, he has been designated as a populist leader. Empirical analysis reveals that Hungary is currently governed by a form of political populism, characterized as conservative right-wing populism. The salient features of Hungarian political dynamics encompass the government's claim of challenging established elites, a lack of a clearly defined political agenda, the utilization of propaganda as a prominent tool in its political communications, advocacy for the preservation of a Christian Hungary, intervention in areas traditionally considered independent from state interference such as education and jurisdiction, the implementation of mass clientelism to reward its supporters while exerting pressure on critics, and overt criticism of non-governmental organizations (NGOs). Consequently, this trajectory underscores the ascendance of authoritarianism within Hungary.
How Nationalism can be threat to Democracy?

Nationalism can pose a potential threat to both democracy and international relations when it manifests in forms of discrimination, violence, and the exclusion of specific groups. The ascension of nationalism may jeopardize the established efficacy of multilateralism, which has historically been instrumental in preserving lives and averting conflicts. This can result in unilateral actions by certain nations, thereby undermining the collaborative approach to the peaceful resolution of disputes.
Nationalism can serve as a catalyst for conflict and division, fostering tendencies toward exclusivity and competition that impede the resolution of common global challenges. The ascent of economic nationalism has the potential to undermine global collaboration and policy alignment, resulting in a resurgence of nationalist economic strategies in many regions worldwide. Such strategies often prioritize individual national objectives over the collective global interest. Unrestrained nationalism can pose a threat to stability by inflaming ethnic tensions, thereby increasing the likelihood of violence and conflict.
In Europe, nationalism has historically been a significant catalyst for conflict and division, spanning from the emergence of Nazi Germany in the 1930s to more recent upsurges of nationalist movements in various countries. Nationalism tends to foster exclusivity and competition, thereby complicating efforts to address common global challenges. Under nationalist ideology, exemplified by Hitler, instances of extreme cruelty and inhumanity have been documented.
Another instance of nationalism, which presents a significant challenge to democracy, is the ascendance of Hindu extremism and nationalism in India, resulting in communal tensions. Since the Hindu nationalist BJP came into power, there has been a heightened sense of insecurity among Muslims in India, with the situation reaching unprecedented levels of concern. The government has actively employed media, television, and the film industry to propagate Islamophobia among the Hindu majority. In 2018, the Indian High Court rendered a judgment advocating for India to be declared a Hindu state, citing the country's historical religious divisions. Nonetheless, it is crucial to emphasize that, in accordance with its constitution, India is mandated to maintain a secular state. Needless to say, the rise of Hindu nationalism under Prime Minister Narendra Modi has been accused of fueling sectarian tensions and undermining the country's secular democracy.
Indeed, while populism and nationalism are distinct concepts, their simultaneous global rise poses a considerable threat to democracy. These ideologies frequently favor specific groups over the broader population and can corrode democratic principles. They tend to exacerbate polarization and undermine vital democratic institutions. Hence, many countries are grappling with substantial challenges to their democratic systems, which puts their stability and effectiveness at risk.
*Md. Obaidullah holds both a BSS and an MSS degree in Public Administration from the University of Barishal. He is currently employed as a Research Assistant at the Centre for Advanced Social Research in Dhaka, Bangladesh. His writing expertise spans various subjects, including Public Policy, Politics, Governance, Climate Change, and Diplomacy, on which he frequently contributes
Principles of International Relations as Homo Sapiens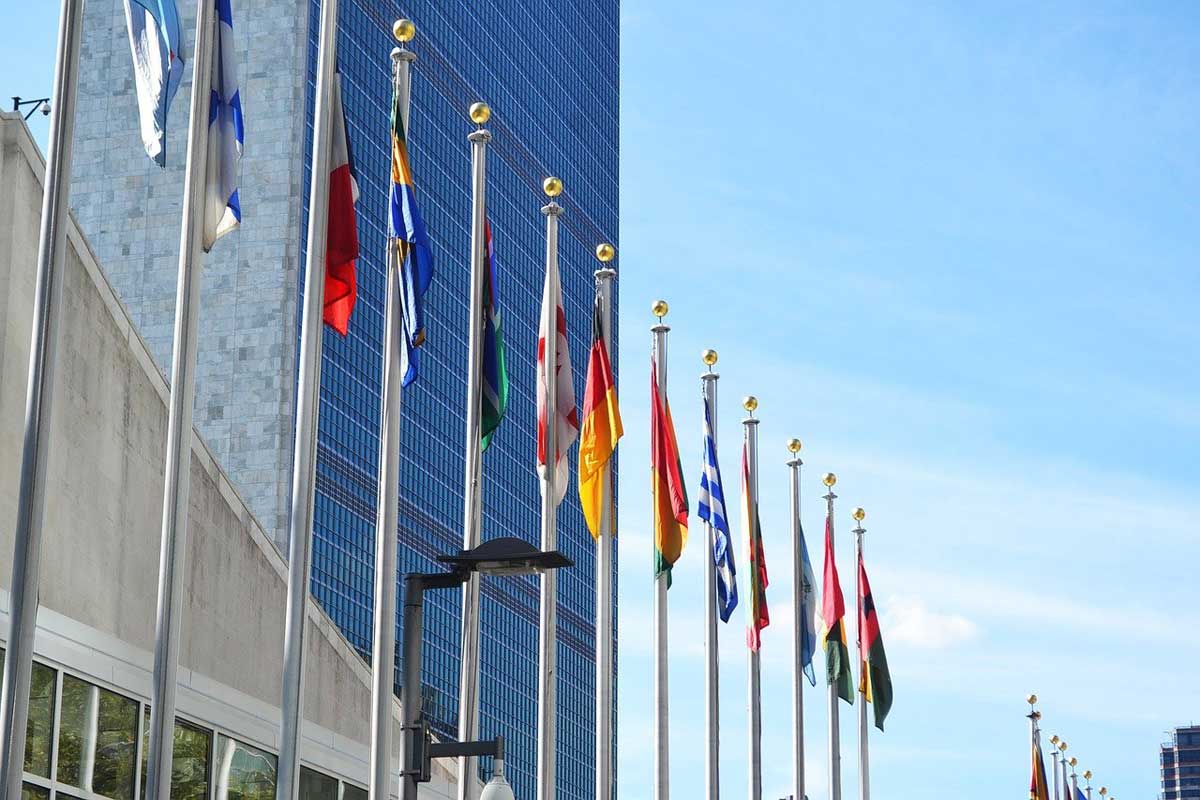 After listening to Hariri's Home Sapiens, I grasped, with a new perspective, the state of our humanity. I deeply realized that indeed we are the last human species. Our closest relative and competitor, the Neanderthals, were long gone. So how do we, as homo sapiens ("wise men"), wisely ensure the well-being and future of our species? The question seems too general or even irrelevant to many considering that everyday life on Earth continues despite the horrors of war, the devastation of calamities, and the forebodings of apocalypticism. But let's not toy around with the destructive propensity and capability of our species which could have played a significant role in the demise of the Neanderthals and could also threaten our very own existence.
Life on Earth now is multifaceted and more complex than when we were still cohabiting our planet with other human species. The ancient "us and them" have become the modern and ironically complicated "among us," and consequentially "us versus us." We have become the only remaining human species—but the only remaining species that wants to destroy itself for self-interest.
Reflecting on the implications of our being the only human species left on Earth, I deduce the following principles for our international relations.
As one human species living on one planet:
The principle of cohabitation
We all have the rights to peacefully and productively cohabit on planet Earth without the sequestration of others due to superficialdiversity such as geographical locations, skin color, social ideology, and culture; or because of national or corporate resource exploitation.
The principle of mutual survival
We cannot survive without the human ecosystem. Human life is a multidimensional ecosystem. It cannot survive and thrive with only one feature or characteristic in one locality. It necessitates global diversity and mutuality. For our species to survive, our relations need to be based on mutual universal survival.
The principle of co-thriving
We cannot thrive secluded from the universal life system. Regression and destruction of one geographical locus, one ethnicity, or one natural feature impacts the whole bio-societal system. Inversely, the flourishing of one locus, one ethnicity, or one natural feature in conjunction with others, furnishes the whole human system to thrive.
The principle of developmental competition
We have both the latent propensity for destructive bouts and a penchant for developmental competition. International relations based on destructive bouts eventually inflect global crises. Global relations based on developmental competition advance our civilization. Each progress in a varied sphere, though will not be the same, complements the whole progression.
The principle of common home protection
We only have one home, one present habitat for our species to live and thrive, and one human family. Allowing these to decay will not only result in our degeneration but also the eventual risk of our survival.
As homo sapiens, we are at the top of the food chain and intolerant. We want to devour everything we can see and irrationally have the delusion of grandeur of being the only predator left. But the prey and the predator are one and the same. It's not so naïve to outline what can be tagged as an idealistic theoretical construct. But let's also accept the fact that the most influencing factors in our international relations are either commercially exploitive or ideologically invasive. And these are not sustainable and globally beneficial—for they are calculated goodness intended for the temporal benefits of the very few. The principle of the common good will enable us to see more beyond our present state and ensure the well-being and future of our species.
UN 2.0: Reimagining our global organization for a world in flux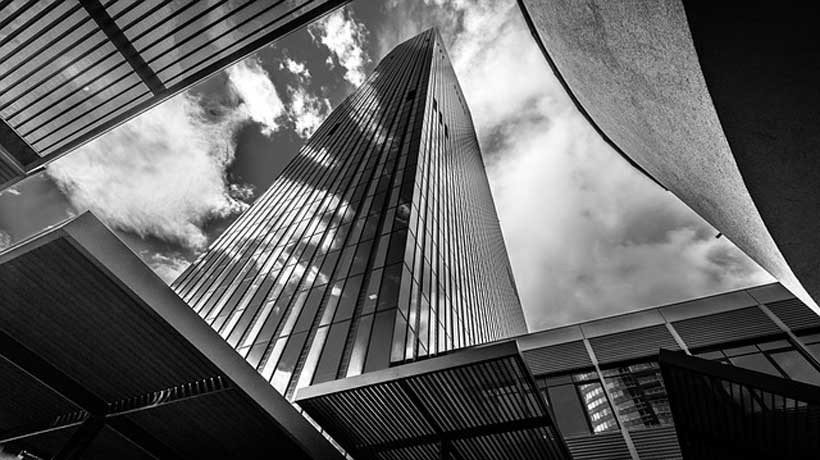 Working towards better results on the ground and focused on the future, the UN family is undergoing a reset that will give rise to more agile, tech-savvy and impactful UN organizations.This transformation in skills and culture, encapsulated in the Secretary-General's vision of a UN 2.0, is focused on fostering cutting-edge capabilities in data, digital, innovation, foresight and behavioural science – to deliver stronger results, better Member State support, and faster progress towards the Sustainable Development Goals.
During a roundtable with Member States, a group of UN leaders and experts explained the potential and strategies of UN 2.0. They highlighted early success stories, that, when replicated, will boost on-the-ground impact of a stronger, more flexible and modern UN.
This event came before the launch of the Secretary-General's policy brief on the issue of a UN 2.0 revamp.
At the core of UN 2.0 is the so-named 'Quintet of Change', a powerful combination of data, innovation, digital solutions, foresight, and behavioural science solutions.
Opening the discussion, Melissa Fleming, the Under-Secretary-General for Global Communications, emphasized the need for change, highlighting that the progress towards the 2030 Agenda for Sustainable Development – adopted by all UN Member States in 2015 as a blueprint for peace and prosperity – is currently not on track.
Responding to the growing demand for reform, UN 2.0 represents a shift in how UN system organizations operate, aiming to accelerate progress towards the Sustainable Development Goals (SDGs).
Guy Ryder, the Under-Secretary-General for Policy, who brings extensive experience from his decade-long tenure leading the International Labour Organization (ILO), explained that the purpose of UN 2.0 is to equip UN organizations with the contemporary expertise required to be an effective partner for Member States in the twenty-first century.
A transformed UN leaves no one behind
Catherine Pollard, the Under-Secretary-General for Management Strategy, Policy, and Compliance, explained that the primary beneficiaries of UN 2.0 are the people the UN serves in its 193 member countries. "But equally important, UN 2.0 is about UN organizations themselves, because they will develop new skills, new talent, new purpose to better deliver our mandate."
The UN continues to be a relevant player in the multilateral arena. To maintain this relevance, Ms. Pollard said, the Organization will develop employees' skills, offer more training, attract new talents, and improve human resources policies.
Like many things in the modern world, UN 2.0 will be driven by digital solutions and cutting-edge technologies. Robert Opp, Chief Digital Officer of UNDP, the UN agency promoting international development, advocated for the potential that new technologies offer and contemplated on what the future can bring.
"AI is the current challenge, but there will be quantum computing and other breakthroughs around the corner, what we haven't even anticipated," he said, adding that when the 'Quintet of Change' is successfully implemented across the UN system, the Organization's agility in responding to new challenges and in helping Member States will increase dramatically.
Data, digital innovation, foresight and behavioural science play key roles
The UN is actively supporting Member States in their pursuit of new solutions. A network of innovation labs has been established in more than 90 countries, serving as platforms for sharing new expertise in technology, data and other areas.
One notable success story comes from Indonesia, explained Faizal Thamrin, Data Scientist at UN Global Pulse Asia-Pacific. He illustrated how his team collaborated with the Government and thousands of small and medium enterprises to prepare for the future. Additionally, the team's data analytics skills, combined with Indonesia's experience, helped replicate early warning systems for natural disasters across the region.
UN 2.0 extends beyond data and digital solutions. Behavioural science, a multidisciplinary field that integrates insights from psychology, economics, communications, data science, sociology, and more, plays a crucial role in the 'Quintet of Change'.
Claire Hobden, an ILO expert on domestic work, provided an example from Argentina's informal sector. With support from UN colleagues, the Government was able to significantly expand social security coverage to domestic workers, such as nannies and caregivers, who are often hard to reach.
"Through a very small intervention we hope to be able to give more people access to social security, realizing their rights and access to decent work," said Ms. Hobden noting the huge potential of replicating these methods, as there are 75 million such workers around the globe.
'With new tools, we can do better'
In conversation with senior diplomats, Mr. Ryder emphasized that UN 2.0 is about potential of doing our job better "if we take a fresh look at some of the things we've been doing for a long time."
Commenting on the journey ahead for UN colleagues, Mr. Ryder said "What you've done has been great. Now we have new tools. Let's pick up those new tools, use them and maybe we can improve on what we've done before. It's not saying what happened in the past was bad. It's saying what we do in the future can be better".
The event was co-organized by the Permanent Missions of Norway and the Republic of Indonesia to the United Nations in partnership with the Executive Office of the Secretary-General.