Ignoring the Middle East at one's peril: Turkey plays games in NATO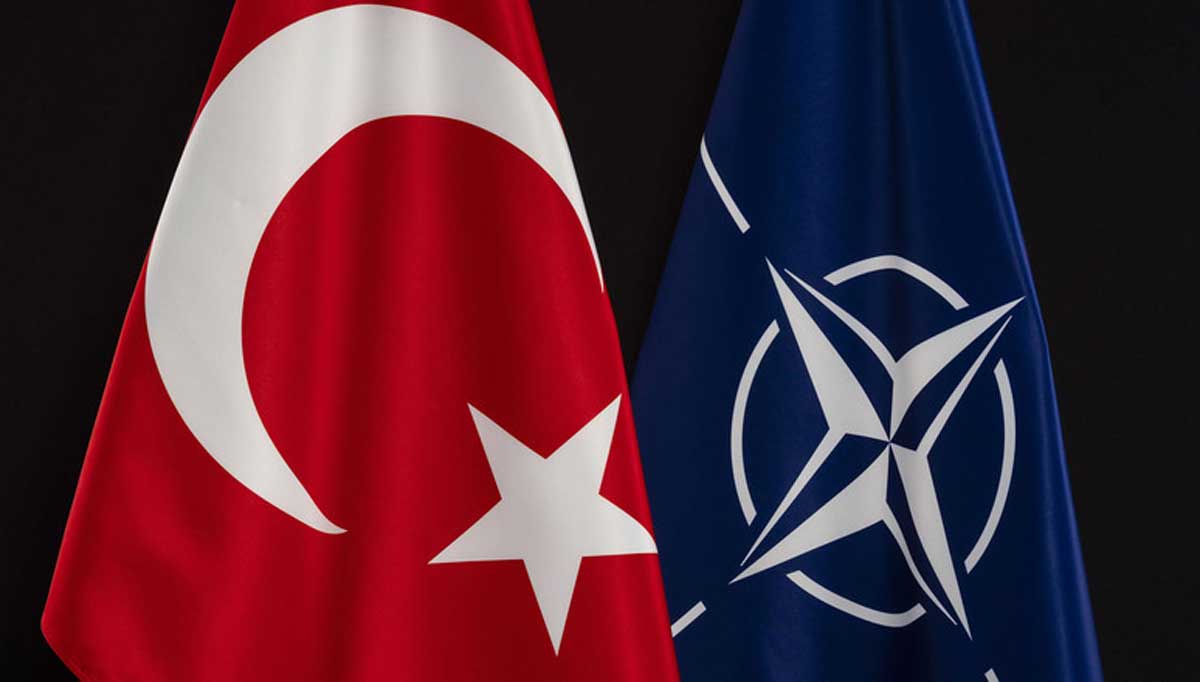 Amid speculation about a reduced US military commitment to security in the Middle East, Turkey has spotlighted the region's ability to act as a disruptive force if its interests are neglected.
Turkish President Recep Tayyip Erdogan set off alarm bells this week, declaring that he was not "positive" about possible Finnish and Swedish applications for membership in the North Atlantic Treaty Organisation (NATO) in the wake of the Russian invasion of Ukraine.
NATO membership is contingent on a unanimous vote in favour by the organisation's 30 members. Turkey has NATO's second-largest standing army.
The vast majority of NATO members appear to endorse Finnish and Swedish membership. NATO members hope to approve the applications at a summit next month.
A potential Turkish veto would complicate efforts to maintain trans-Atlantic unity in the face of the Russian invasion.
Mr. Erdogan's pressure tactics mirror the maneuvers of his fellow strongman, Hungarian Prime Minister Victor Orban. Mr. Orban threatens European Union unity by resisting a bloc-wide boycott of Russian energy.
Earlier, the United Arab Emirates and Saudi Arabia rejected US requests to raise oil production in an effort to lower prices and help Europe reduce its dependence on Russian energy.
The two Gulf states appear to have since sought to quietly backtrack on their refusal.
In late April, France's TotalEnergies chartered a tanker to load Abu Dhabi crude in early May for Europe, the first such shipment in two years.
Saudi Arabia has quietly used its regional pricing mechanisms to redirect from Asia to Europe Arab "medium," the Saudi crude that is the closest substitute for the main Russian export blend, Urals, for which European refineries are configured.
Mr. Erdogan linked his NATO objection to alleged Finnish and Swedish support for the Kurdish Workers Party (PKK), which has been designated a terrorist organisation by Turkey, the United States, and the EU.
The PKK has waged a decades-long insurgency in southeast Turkey in support of Kurds' national, ethnic, and cultural rights. Kurds account for up to 20 per cent of the country's 84 million population.
Turkey has recently pounded PKK positions in northern Iraq in a military operation named Operation Claw Lock.
Turkey is at odds with the United States over American support for Syrian Kurds in the fight against the Islamic State. Turkey asserts that America's Syrian Kurdish allies are aligned with the PKK.
Turkish Foreign Minister Mevlut Cavusoglu warned that Turkey opposes a US decision this week to exempt from sanctions against Syria regions controlled by the Kurdish-led Syrian Democratic Forces (SDF).
"This is a selective and discriminatory move," Mr. Cavusoglu said, noting that the exemption did not include Kurdish areas of Syria controlled by Turkey and its Syrian proxies.
Referring to the NATO membership applications, Mr. Erdogan charged that "Scandinavian countries are like some kind of guest house for terrorist organisations. They're even in parliament."
Mr. Erdogan's objections relate primarily to Sweden, with Finland risking becoming collateral damage.
Sweden is home to a significant Kurdish community and hosts Europe's top Kurdish soccer team that empathises with the PKK and Turkish Kurdish aspirations. In addition, six Swedish members of parliament are ethnic Kurds.
Turkey scholar Howard Eissenstat suggested that Turkey's NATO objection may be a turning point. "Much of Turkey's strategic flexibility has come from the fact that its priorities are seen as peripheral issues for its most important Western allies. Finnish and Swedish entry into NATO, in the current context, absolutely not peripheral," Mr. Eissenstat tweeted.
The Turkish objection demonstrates the Middle East's potential to derail US and European policy in other parts of the world.
Middle Eastern states walk a fine line when using their potential to disrupt to achieve political goals of their own. The cautious backtracking on Ukraine-related oil supplies demonstrates the limits and/or risks of Middle Eastern brinkmanship.
So does the fact that Ukraine has moved NATO's center of gravity to northern Europe and away from its southern flank, which Turkey anchors.
Moreover, Turkey risks endangering significant improvements in its long-strained relations with the United States.
Turkish mediation in the Ukraine crisis and military support for Ukraine prompted US President Joe Biden to move ahead with plans to upgrade Turkey's fleet of F-16 fighter planes and discuss selling it newer, advanced F-16 models even though Turkey has neither condemned Russia nor imposed sanctions.
Some analysts suggest Turkey may use its objection to regain access to the United States' F-35 fighter jet program. The US cancelled in 2019 a sale of the jet to Turkey after the NATO member acquired Russia's S-400 anti-missile defence system.
Mr. Erdogan has "done this kind of tactic before. He will use it as leverage to get a good deal for Turkey," said retired US Navy Admiral James Foggo, dean of the Center for Maritime Strategy.
A top aide to Mr. Erdogan, Ibrahim Kalin, appeared to confirm Mr. Foggo's analysis.
"We are not closing the door. But we are basically raising this issue as a matter of national security for Turkey," Mr. Kalin said, referring to the Turkish leader's NATO remarks. "Of course, we want to have a discussion, a negotiation with Swedish counterparts."
Spelling out Turkish demands, Mr. Kalin went on to say that "what needs to be done is clear: they have to stop allowing PKK outlets, activities, organisations, individuals and other types of presence to…exist in those countries."
Mr. Erdogan's brinkmanship may have its limits, but it illustrates that one ignores the Middle East at one's peril.
However, engaging Middle Eastern autocrats does not necessarily mean ignoring their rampant violations of human rights and repression of freedoms.
For the United States and Europe, the trick will be developing a policy that balances accommodating autocrats', at times, disruptive demands, often aimed at ensuring regime survival, with the need to remain loyal to democratic values amid a struggle over whose values will underwrite a 21st-century world order.
However, that would require a degree of creative policymaking and diplomacy that seems to be a rare commodity.
Qatar's pragmatic foreign policy and its global clout
Iran and the US resumed talks for the revival of the Iran Nuclear Deal 2015/Joint Comprehensive Plan of Action (JCPOA), in Qatar, with mediation from the European Union (EU) on June 28, 2022. These talks which carried on for two days ended without making any progress.
EU Chief Josep Borrell had visited Iran, last week, and held talks with Iranian Foreign Minister Hossein Amirabdollahian, with regard to resumption of talks. Iran's Foreign Minister Hossein Amirabdollahian had said last week that Tehran was prepared to resume talks, as long as it received the economic benefits of the 2015 accord. After his meeting with the Iranian Foreign Minister, Borrell tweeted:
'In a meeting with Iranian Foreign Minister, Hossein Amir-Abdollahian we agreed on resumption of negotiations between Iran and US in the coming days, facilitated by my team, to solve the last outstanding issues'.
The stumbling blocks between Iran and other signatories to the revival of the 2015 Iran nuclear deal have been ; Iran's expansion of its nuclear program, and its removal of 27 International Atomic Energy Agency (IAEA) cameras. The US, France, the UK and Germany introduced a resolution which censured Iran for this step. Apart from this, Iran has also been demanding that the Islamic Revolutionary Guard Corps (IRGC) be removed from the US' foreign terrorist organisation list, something Washington has been resisting. Israel has also been opposing the Iran nuclear deal (though it has recently changed its stance and has said that it is willing to accept a deal which threatens the security of the Middle East).
While sections of the Iranian media were critical of the talks held in Qatar, a senior Iranian diplomat said that they were held in a professional atmosphere, and that Iran would explore ways of taking forward negotiations.
The US has been keen for a revival of the deal in order to keep global oil prices in check in the aftermath of the Ukrainian crisis. Iran has in fact been selling oil in spite of its sanctions to a number of countries (though China has reduced its purchase of oil from Iran, since it is importing from Russia at a much cheaper price). The US State Department while commenting on the talks held in Doha was critical of Iran, saying:
'Indirect discussions in Doha have concluded, and while we are very grateful to the EU for its efforts, we are disappointed that Iran has, yet again, failed to respond positively to the EU's initiative and therefore that no progress was made,'
One of the other important dimension of the talks was that they were held in Qatar. Qatar's strategic clout has risen for a number of reasons in recent years; talks between the Taliban and the US, which began in 2020, were held in Doha, it played an important role in reducing tensions between Israel and Palestine in 2021, after the Taliban takeover, in August 2021, Qatar helped in the evacuations of US citizens as well as citizens of countries, and it has agreed to represent US interests in Afghanistan since the US embassy in Afghanistan has closed. It would be pertinent to also point out that even before the Ukraine crisis, US has been asking Qatar to supply oil to Europe.
During the visit of Qatari Emir Sheikh Tamim bin Hamad Al Thani to the US in January 2022, US President Joe Biden announced that Qatar would be declared a major Non-Nato ally. In March 2022, a formal announcement was made in this context.
While post the Ukraine crisis, western countries have been looking to Qatar to fulfil their oil needs, the latter has also had close economic ties with Russia, the Qatar Investment authority holds a 19% stake in Russian oil company Rosneft.
Gulf countries and Qatar's strategic clout
Other Gulf countries, particularly Saudi Arabia had not been happy with Qatar's strategic importance not just within the Middle East, but globally as well (in 2017, Saudi Arabia was one of the countries which had imposed a blockade on Qatar). In fact, Saudi Arabia's reset of ties within the Middle East, including ties with Turkey and Iran, has been attributed to Qatar's increasing diplomatic clout in the Middle East. UAE too has been keeping a close watch on Qatar's rise, and Taliban's decision to hand over the management of airports in Herat, Kabul and Kandahar, to Abu Dhabi-based firm GAAC Solutions is significant in this context (this was a surprising move since Taliban had been in talks with Turkey and Qatar for management of airports)
Qatar's role in the talks, even though they have not been successful, will once again help in raising its strategic clout. It is the only GCC country which shares cordial ties with Iran and this was one of the reasons why a blockade was imposed on it by Gulf countries in 2017.
While Qatar would have wanted the recent negotiations between Iran and other signatories to the 2015 Iran nuclear deal to have been successful, the talks being held in Doha are a reminder of the fact that it is a crucial player not just in the Middle East, but globally. An independent foreign policy and the ability to not get stuck in a zero-sum trap has stood the country in good stead.
Saudi religious soft power diplomacy eyes Washington and Jerusalem first and foremost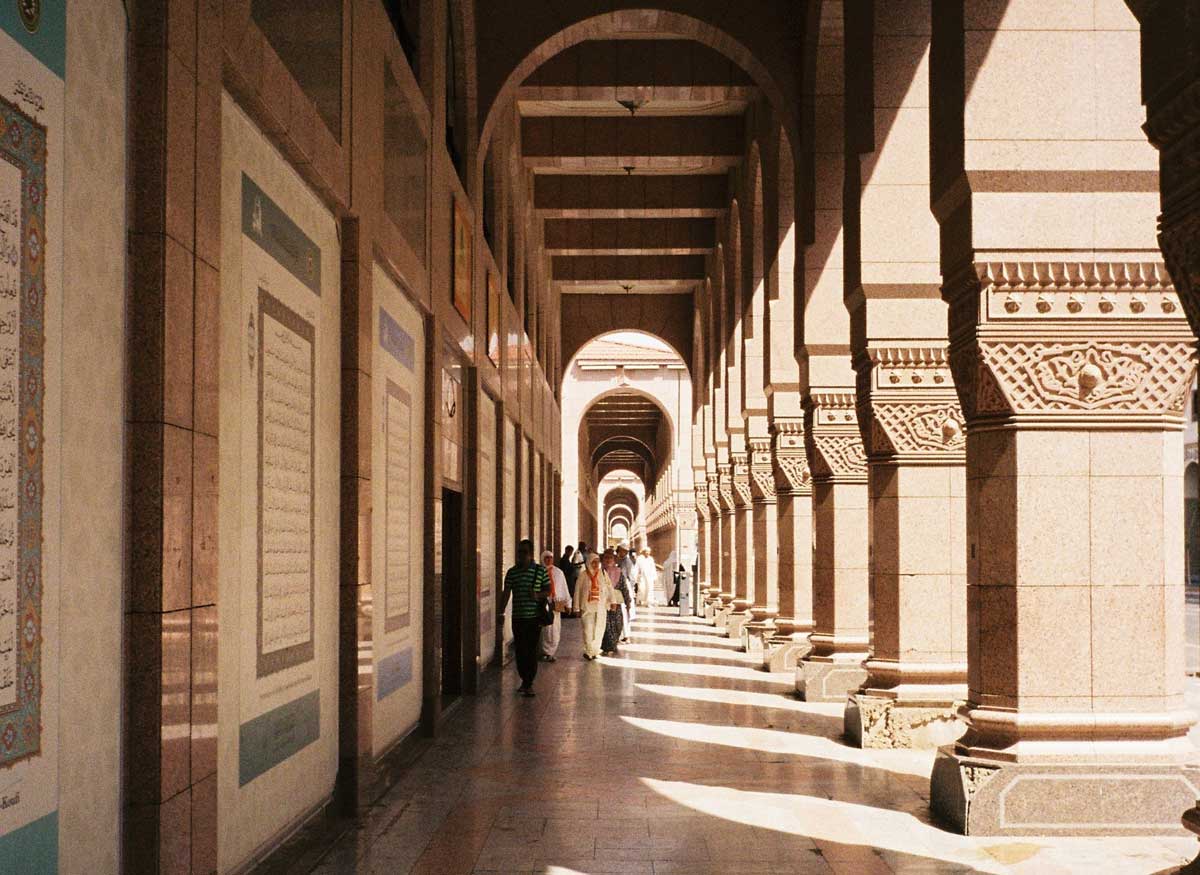 Geopolitics is written all over Saudi religious soft power efforts. Nowhere more so than when it comes to Israel and Jews because of the growing importance of security cooperation with the Jewish state and the influence of the Israeli lobby in the United States, the kingdom's most important yet problematic security partner.
In the latest move, Saudi Arabia ensured that it would be the first stop on the first overseas trip by Deborah Lipstadt as US special envoy to combat anti-Semitism.
"Lipstadt intends to build on the profoundly important Abraham Accords to advance religious tolerance, improve relations in the region, and counter misunderstanding and distrust," the State Department said in a statement. The department was referring to the accords by which the United Arab Emirates, Bahrain, Morocco, and Sudan established diplomatic relations with Israel in the waning days of US President Donald J. Trump's administration.
Ms. Lipstadt said that Saudi religious soft power diplomacy had created an atmosphere in which she could discuss with government officials and civil society leaders, who in the kingdom inevitably are likely to be linked to the government, "normalising the vision of the Jews and understanding of Jewish history for their population, particularly their younger population."
Saudi Arabia has had a particularly troubled attitude towards Jews even though an older generation of Saudis in regions close to Yemen recall a Jewish presence in the first half of the 20th century.
Moreover, in the days when Israelis were barred from travelling to most Arab countries, Saudi Arabia also tailored its visa requirements to bar Jews.
European foreign ministers planning at the time to pay official visits to the kingdom would at times confront demands that Jewish journalists be dropped from the group accompanying the official.
Some American Jews who had filled out Jewish as their religion on Saudi immigration forms would have them returned with the word Jewish replaced by the term Christian.
That began to change long before the rise of Saudi Crown Prince Mohammed bin Salman. Mr. Bin Salman has accelerated the policy change. Earlier this month, Saudi Arabia announced that Israeli business people would be granted entry into the kingdom.
Saudi Arabia has also allowed Jacob Yisrael Herzog, a US-born rabbi resident in Israel, to visit the kingdom several times to attempt to build Jewish life publicly. Some Jewish critics have charged that his bombastic approach could backfire.
Moreover, in a slow two-decade-long, tedious process, Saudi Arabia has made significant progress in scrubbing its school textbooks of anti-Semitic and other discriminatory and supremacist content.
To project Saudi Arabia as a moderate forward-looking nation and improve the kingdom's tarnished image, particularly in the United States, Mr. Bin Salman has met with American Jewish leaders. Many of those leaders are willing to give Saudi Arabia a pass on its abuse of human rights and still weak track record on religious tolerance to advance the cause of the establishment of diplomatic relations between Saudi Arabia and Israel.
The crown prince has also turned the Muslim World League, once a prime vehicle for the Saudi government funding of Sunni Muslim ultra-conservatism globally, into a public relations tool for propagating Saudi religious tolerance.
The league's head, Mohammed al-Issa, a former Saudi justice minister, led a delegation of Muslim religious leaders on a ground-breaking visit in January 2020 to Auschwitz, one of Nazi Germany's foremost extermination camps for Jews.
Earlier this month, he organized a Forum on Common Values among Religious Followers in Riyadh. Participants included 47 Muslim scholars, 24 Christian leaders, 12 rabbis, and 7 Hindu and Buddhist figures.
The timing of Ms. Lipstadt's visit is significant. It comes weeks before an expected pilgrimage to Riyadh by President Joe Biden to tackle strains in the strategic relationship between the two countries.
Tensions have emerged over the degree and reliability of the US commitment to Gulf security, Saudi oil production policy in the wake of US and European sanctions against Russia for invading Ukraine, Saudi technological cooperation with China, and Mr. Biden's belief that Mr. Bin Salman was responsible for the 2018 killing of journalist Jamal Khashoggi.
Moreover, the visits of Mr. Biden and Ms. Lipstadt come as hopes are fading that talks in Vienna between world powers and Iran will succeed in reviving the 2015 international agreement that curbed Iran's nuclear programme. A failure is likely to increase regional tension.
The spectre of a failure has driven increased regional cooperation between Gulf states, including Saudi Arabia and Israel.
At the sharp end of confronting Iran, Israel unveiled its newly adopted Octopus Doctrine this month. The doctrine expands Israel's aiming at Iran's nuclear, missile and drone programmes by increasingly attacking targets in Iran rather than primarily on battlefields like Syria.
Barbara Leaf, the US Assistant Secretary of State for Near Eastern Affairs, put Ms. Lipstadt's visit in perspective when she told Congress last week that Mr. Biden hoped to achieve agreement on a roadmap for the establishment of diplomatic relations between Saudi Arabia and Israel during his visit to the Middle East this month. US officials admit that it will be a lengthy process rather than a head-on lovey-dovey affair, as was the case between Israel and the UAE.
Saudi Arabia has signaled for some time that it would like to formalize its expanding informal relations with Israel but needs a cover to do so. The kingdom has emphasized this in recent weeks as it sought Israeli acquiescence in the transfer by Egypt to Saudi Arabia of sovereignty over two islands at the top of the Red Sea and prepared for a possible visit by US President Joe Biden.
"Saudis want to meet us, talk, and rub shoulders with us. They want to learn. I kept getting inquiries. There is incredible potential for cooperation between the Saudi people and Saudi companies and Israel," said Israeli businessman Eyal Waldheim who visited the kingdom in May travelling on a non-Israeli passport.
China and the Middle East: Heading into Choppy Waters
China could be entering choppy Middle Eastern waters. Multiple crises and conflicts will likely shape its relations with the region's major powers, including Saudi Arabia, Iran, and Turkey.
The laundry list of pitfalls for China includes the fallout of the Ukraine war, strained US relations with Saudi Arabia and the United Arab Emirates, Turkish opposition to Finnish and Swedish NATO membership, the threat of a renewed Turkish anti-Kurdish incursion into northern Syria, and the fate of the Joint Comprehensive Plan of Action (JCPOA), the 2015 international agreement that curbed Iran's nuclear program.
Drowning out the noise, one thing that becomes evident is that neither the Gulf states nor Turkey have any intention of fundamentally altering their security relationships with the United States, even if the dynamics in the cases of Saudi Arabia, the UAE, and Turkey are very different.
Saudi Arabia recognizes that there is no alternative to the US security umbrella, whatever doubts the kingdom may have about the United States' commitment to its security. With next month's visit to Saudi Arabia by President Joe Biden, the question is not how US-Saudi differences will be papered over but at what price and who will pay the bill.
Meanwhile, China has made clear that it is not willing and not yet able to replace the United States. It has also made clear that for China to engage in regional security, Middle Eastern states would first have to get a grip on their disputes so that conflicts don't spin out of control. Moves to lower the tensions between Turkey, Saudi Arabia, the UAE, and Egypt by focusing on economics are a step in that direction. Still, they remain fragile, with no issue that sparked the differences being resolved.
A potential failure of negotiations in Vienna to revive the Iran nuclear deal could upset the apple cart. It would likely push Israel, the UAE, Bahrain, and Saudi Arabia to tighten their security cooperation but could threaten rapprochement with Turkey. It could also heighten tensions in Syria, Lebanon, Yemen, and Iraq, where Iran supports a variety of political actors and militias. None of this is good news for China, which like other major players in the Middle East, prefers to remain focused on economics.
The dynamics with Turkey and Iran are of a different order. China may gleefully watch Turkish obstruction in NATO, but as much as Turkey seeks to forge an independent path, it does not want to break its umbilical cord with the West anchored in its membership in NATO.
NATO needs Turkey even if its center of gravity, for now, has moved to Eastern Europe. By the same token, Turkey needs NATO, even if it is in a better position to defend itself than the Gulf states are. Ultimately, horse-trading will resolve NATO's most immediate problems because of Turkish objections to Swedish and Finnish NATO membership.
Turkey's threatened anti-Kurdish incursion into northern Syria would constitute an escalation that no party, including China, wants. Not because it underwrites Turkish opposition to Swedish and Finnish NATO membership but because with Syrian Kurds seeking support from the regime of President Bashar al-Assad, Turkish and Iranian-backed forces could find themselves on opposite sides.
Finally, Iran. Despite the hot air over Iran's 25-year US$400 million deal with China, relations between Tehran and Beijing are unlikely to fully blossom as long as Iran is subject to US sanctions. A failure to revive the nuclear agreement guarantees that sanctions will remain. China has made clear that it is willing to push the envelope in violating or circumventing sanctions but not to the degree that would make Iran one more major friction point in the already fraught US-China relationship.
In a world in which bifurcation has been accelerated by the Ukraine war and the Middle East threatened by potentially heightened tensions in the absence of a nuclear agreement, Gulf states may find that increasingly the principle of 'you are with us or against us' becomes the norm. The Gulf states hedged their bets in the initial months of the Ukraine war, but their ability to do so may be coming to an end.
Already Saudi Arabia and the UAE are starting to concede on the issue of oil production, while Qatar is engaging with Europe on gas. Bifurcation would not rupture relations with China but would likely restrain technological cooperation and contain Gulf hedging strategies, including notions of granting China military facilities.
Over and beyond the immediate geopolitical and security issues, there are multiple other potentially problematic issues and powder kegs.
A prominent Saudi-owned newspaper, Asharq Al-Awsat, recently took issue with an increasingly aggressive tone in Chinese diplomacy. "China isn't doing itself any favours … Chinese officials seem determined to undermine their own case for global leadership … Somehow Chinese officials don't seem to recognize that their belligerence is just as off-putting…as Western paternalism is," the newspaper said in an editorial.
China's balancing act, particularly between Saud Arabia and Iran, could become more fraught. A failure to revive the nuclear agreement will complicate already difficult Saudi Iranian talks aimed at dialling down tensions. It could also fuel a nuclear, missiles, and drone arms race accelerated by a more aggressive US-backed Israeli strategy in confronting Iran by striking at targets in the Islamic republic rather than with US backing in, for example, Syria.
While Chinese willingness to sell arms may get a boost, China could find that both Saudi Arabia and Iran become more demanding in their expectations from Beijing, particularly if tensions escalate.
A joker in the pack is China's repression of Turkic Muslims in its north-western province of Xinjiang. A majority of the Muslim world has looked the other way, with a few, like Saudi Arabia, openly endorsing the crackdown.
The interest in doing so goes beyond Muslim-majority states not wanting to risk their relations with a China that responds harshly and aggressively to public criticism. Moreover, the crackdown in Xinjiang and Muslim acquiescence legitimises a shared opposition to any political expression of Islam.
The problem for Muslim-majority states, particularly those in the Middle East, is that the era in which the United States and others could get away with the application of double standards and apparent hypocrisy in adhering to values may be drawing to a close.
China and, for that matter, Russia is happy to benefit from the global South's reluctance to join condemnation of the invasion of Ukraine and sanctions against Russia because the West refuses to apply the principle universally, for example, in the case of Israel or multiple infractions of international and human rights law elsewhere.
However, China and Middle Eastern states sit in similar glasshouses. Irrespective of how one judges recent controversial statements made by spokespeople of India's ruling BJP party regarding the Prophet Mohammed and Muslim worship, criticism by Muslim states rings hollow as long as they do not also stand up to the repression of Muslims in Xinjiang.
For some in the Middle East, a reckoning could come sooner and later.
Turkey is one state where the issue of the Uighurs in China is not simply a far-from-my-bed show. Uighurs play into domestic politics in a country home to the largest Uighur exile community that has long supported the rights of its Turkic brethren in China and still boasts strong strands of pan-Turkism.
These are all elements that could come to the fore when Turkey goes to the polls next year as it celebrates the 100th anniversary of the birth of the Turkish republic.
The question is not whether China will encounter choppy waters in the Middle East but when and where.
Author's note: This article is based on the author's remarks at the 4th Roundtable on China in West Asia – Stepping into a Vacuum? organised by the Ananta Aspen Center on 14 June 2022 and was first published by the Middle East Institute in Washington DC.