Marine life is on the brink of extinction: Climate reality is a real issue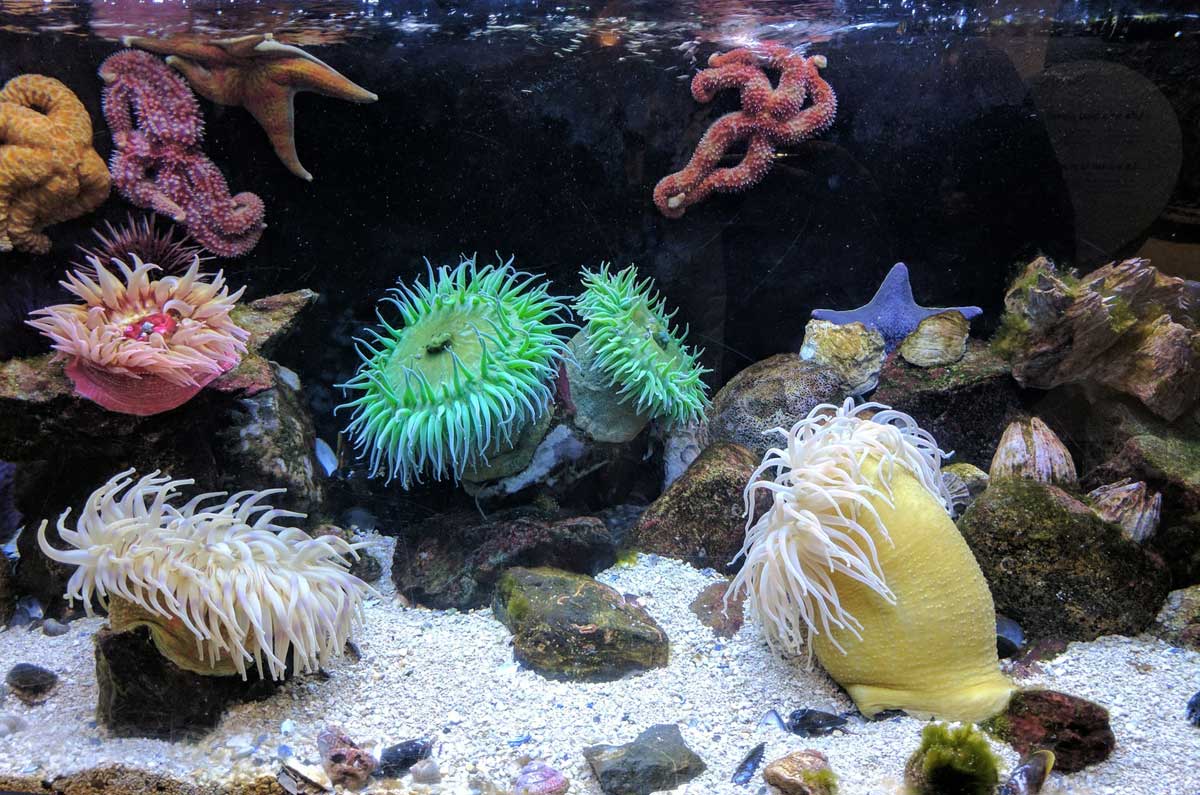 With the dynamic nature of the 21st century, no one really knows what is going to happen next and which state of life we might be exposed to. As a 23-year-old master scuba diver committed towards finding out how individuals can collectively prevent climate change from turning into one of the most daunting issues in the world; I knew I had to do something. Our daily actions, our eating habits, and even something as small as switching off the light switch before leaving the house all adds up towards the reality of climate change. Why do we have to wait until this issue reaches its last stage in order to start treating it as the reality it is? Climate change exists and it's high time we start fixing our mistakes.
While human beings are fond of discovering life beyond Earth, mapping almost every piece of land in the entire world, we have barely scratched the surface when it comes to ocean life. There were approximately 2,00,000 in 2021 named marine species while this is only 10% of what actually exists underneath the surface of the Earth. I want people to realize that even though climate reality has already started deteriorating our lives, we can start now in order to stop it!
The ocean embodies life underneath the surface of the Earth. While being terrifying, the ocean provides a sense of tranquility and calm like no other. You can let go of the streetlights, the constant honking and the murmuring of eternity. When I decided to take my first dive, I was deeply shaken up, but that adrenalin rush led to the best feeling in the world. According to the National Oceanic and Atmospheric Association, between 2014 and 2017 around 75% of the world's tropical coral reefs experienced heat-stress severe enough to trigger bleaching. I realized that I can use my love and passion for scuba diving in order to do my bit and help conserve marine life. Swimming with a variety of species of fish and algae teaches you a whole lot about a new ecosystem. The way in which the school of fish syncs itself harmoniously into a rhythmic pattern of swimming, the free movement of brightly colored corals, and the beautiful bubbles.
While on the surface everything seemed apparently alright, when I started going deeper into the layers of the ocean, it suddenly made my jaw drop. The coral went from being colorful to entirely bleached and white. The marine life around me had seemingly started to disappear and in a very anticlimactic manner, everything started to come together. With increased fishing as an effect of increased demand in the market, certain species of fish were wiped out from the face of the Earth.
It was at that moment that it hit me like a wave, the importance of saving marine life. The water bodies are filled with marine life, and almost 80% of the world's marine life is found underneath the surface of the ocean, while still being a big mistry for us. It is also thought that between 70-80% of the oxygen we breathe is produced by marine plants, nearly all of which are marine algae. While climate change might seem like an impossible concept to some, the truth is that it is now more real than ever and with only one dive, you can witness the reality with your own eyes.
The ocean is turning into a graveyard full of bleached corals and dead marine life which one will find hard to believe unless they see it on their own. This is where diving can be used as an impactful tool to facilitate the realization of reality. When you go deeper into the ocean you will not be able to believe what lies in front of you, but unfortunately we have done that to the ocean's aquatic life to sustain our life on the surface above. If with one drive you can feel the difference then ask yourself, why not? It is high time we get ourselves to face the issues we have been avoiding and falsifying for this long. It is time we take responsibility for our actions and fix them as best we can.
Because of how baffled the deteriorating marine life had left me, I initiated India's first ever diving grant providing upto Rs.70,000 to fund individuals who want to explore the ocean and help conserve marine life. Soon this initiative started catching more and more attention from those passionate about the same cause. We soon turned into a team of like-minded individuals fighting raising awareness about climate reality and presented scuba diving as a means to an end, the end of climate change and the extinction of marine life. With the help of Coral Warriors we can help save the future generations, we can act now to save the world's coral reefs from bleaching before it's too late.
Types of Natural Fibers from Plants and Their Characteristics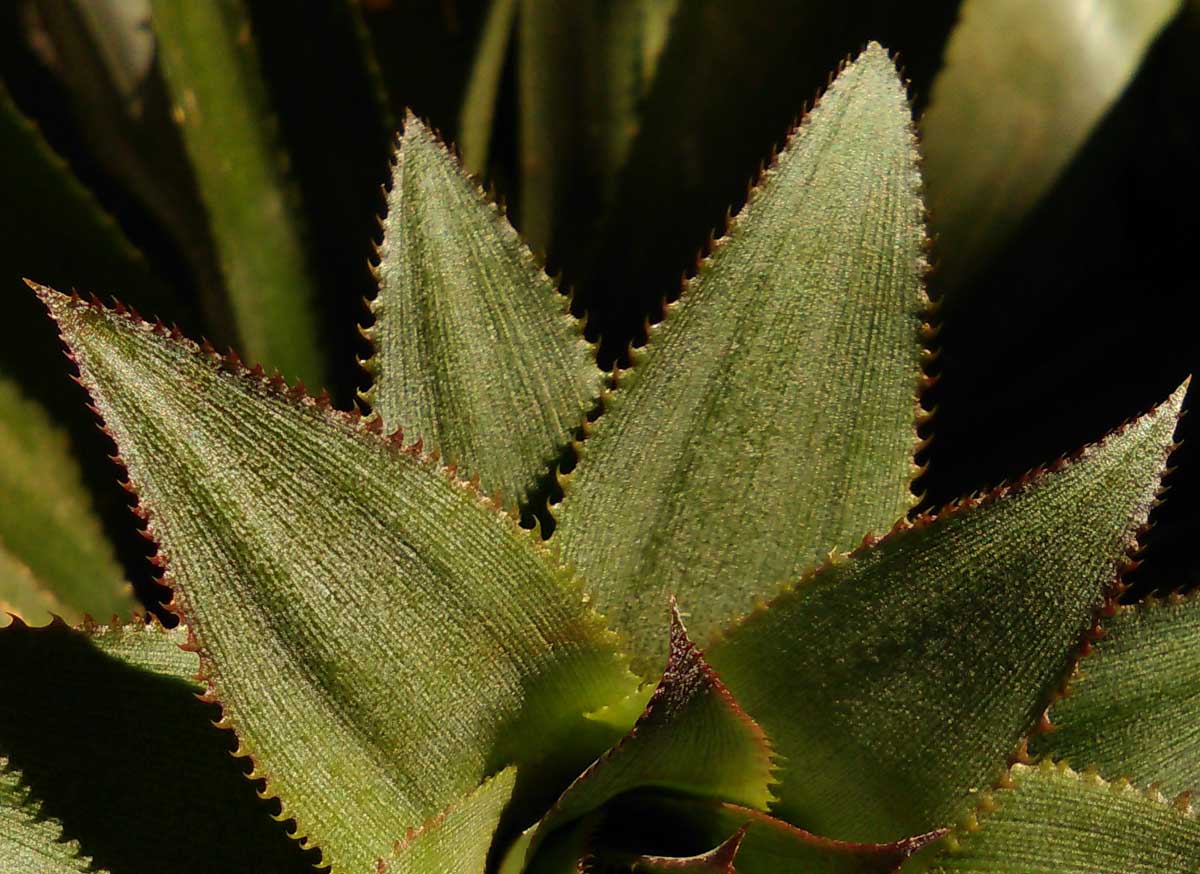 Nature has provided abundant resources and can be used into various processed products that can help ease human life. With the enormous potential of nature that is already available, it is the human task to utilize it and maintain the preservation and balance of nature so that it does not become extinct or lost due to excessive use without being accompanied by environmental conservation. One of the wealth that is widely available in nature is natural fiber. Natural fiber is a raw material used in the textile industry which can then be processed into various useful needs, not only into cloth, but many products actually require fiber as a raw material, one example is composites. Composites are generally made of powder or particles which are usually used to increase the strength of the material. However, in the era where technology began to develop, various composites derived from fiber. Fiber composites themselves are the same as composites in general, but the material used is not wood powder or particles but the main ingredient is fiber. So that the type of fiber greatly affects the strength of a composite made.
Generally, fiber comes from 2 sources, namely synthetic fiber and natural fiber. Natural fiber itself can come from animals and plants. Animal fibers such as wool, silk, alpaca, camel, etc. The highest content of animal fiber origin is protein. Then the fiber from plant can be further divided into several types according to its origin, fiber from seeds, stems and leaves. Fibers from seeds such as cotton and kapok, fibers from stems such as ramie and bamboo fibers, fibers from leaves such as pineapple and sisal leaf fibers. Chemically, all fiber derived from plants, the main element in the fiber is cellulose, although other elements in varying amounts are also contained in it, such as hemicellulose, lignin, pectin, ash (Hidayat, 2008).
The trend of using natural fiber to be processed into objects that have benefits and selling value continues to increase from year to year. This happens because many people have realized the importance of protecting the earth, so many have started to use materials that come from nature so that they can be decomposed and do not create waste that is difficult to decompose such as plastic, metal, and styrofoam. The trend of using sustainable materials is very positive and has a good impact in the long term. Because with increasing public awareness about the importance of protecting this aging earth, it can help protect nature and reduce the extinction of animals and plants.
Here are some examples of types of natural fibers and their unique characteristics.
Pineapple leaf fiber
Who would have thought if it turns out that pineapple leaves can be made into fiber that has a high selling value. Pineapple leaf fiber is fiber taken from pineapple leaves. The extraction of fiber from the leaves is carried out by a series of special processes. Pineapple leaves have an outer layer consisting of an upper and lower layer. Between these layers there are many bonds or strands of fibers that are bound to one another by a kind of gummy substance in the leaves. From the weight of fresh green pineapple leaves, approximately 2.5% to 3.5% of pineapple leaf fiber will be produced (Hidayat, 2008). The properties of this pineapple leaf fiber include being able to absorb moisture, its unique color because it has a whitish or silvery accent, it has a very high cellulose content, this fiber is quite strong and does not shrink easily, has antibacterial properties, has a distinctive smell and is shiny.
Hemp fiber
Is a fiber produced from the stems of the flax or flax plant. According to several sources, hemp fiber is one of the fibers that has been used for hundreds of years and is still being processed and utilized. Hemp fiber has a low lignin content, which makes this fiber have a white color. The characteristic properties of hemp fiber are its relatively long fiber, this fiber has better tensile strength than cotton, the absorption capacity of this fiber is quite high, and it has resistance to bacteria and fungi (Fitinline, 2020).
Bamboo Fiber
Is a type of fiber that is processed from the bamboo plant. There are many types of bamboo in this world but the most commonly used bamboo for processing into cloth is banbu moso (Phyllostachys edulis). The process of processing bamboo into fiber is quite complicated but it is comparable because it turns out that bamboo fiber has many advantages. Some of the characteristics of the properties of bamboo fiber include antibacterial and antifungal properties, even after washing it many times, these properties do not disappear but remain, can absorb and reduce odors, have a good absorption rate, and this fiber is very smooth and soft so it is suitable for several applications. people who have sensitive skin (Bamboo, 2016).
Sisal Fiber
Is a fiber that comes from the agave plant, types of agave cantala and agave sisalana. Agave itself is one of the unique types of plants because the stems and leaves are united and the fiber contained in the leaves is quite strong. Sisal fiber itself has the characteristics of hard, rough, very strong and yellowish white. Sisal fiber has many functions that can be used, among others, for textiles, geotextiles, car body reinforcement, crafts, building and construction materials, etc. One sisal plant produces about 200-250 leaves and one leaf contains 1000-1200 fiber bundles(Basuki, 2017).
Abaka Fiber
Is a fiber derived from the leaves of the abaca plant (Musa Textilis) including the family of Musaceae or types of bananas. Abaca fiber has the characteristics of being strong, waterproof, flexible and has good buoyancy. Because of these advantages, this fiber is widely used for the production of ropes and nets, which can also be used for making clothes. As well as raw materials for making filter paper, stencil paper to paper that requires high durability and storage power such as banknotes, securities, document paper, map paper, and other commercial products. Abaca fiber is used as a material for making currency because it has the advantages of fiber, including having the strength not brittle and not easy to break, having a very good texture, shiny like reflecting light, durable, flexible, and resistant to salinity (Balittas R & D agriculture, nd).
Each natural fiber has its own advantages and uniqueness. It is estimated that in the future the use of natural fibers will continue to increase considering the various human needs that are increasing from year to year and increasingly sophisticated technology does not rule out the possibility that in the future the use of natural fibers can be more optimal than now. However, to achieve this, we need to protect and preserve nature and protect the earth so that natural fibers can still grow and not experience extinction or scarcity.
Global Warming And The Future Of Food
While there may be uncertainty as to the level of global warming, there is little to none about its reality and its anthropological basis. Even if the warming ceased today, the accumulated energy in the system will continue to raise the average global temperature 0.2C per annum or 2C in a decade.
Add this inexorable rise to another, that is the continued increase in population, and scientists have been exploring foods that may fare better in the new environment. The six below were the focus of a recent article in Science News (May 21, 2022).
For animal protein, mussels and other bivalves could comprise about 40 percent of our seafood by 2050. Super-nutritious, they are also easier to scale up in production for the simple reason they do need to be watered or fertilized, or even require land, a scarce resource. And unlike land-based aquaculture, it is not handicapped by environmental issues.
All in all, edible food from the sea has the potential for an estimated 36-74 percent increase to help feed the 9.8 billion people expected to be living on earth by 2050.
The United Nations has declared 2023 the International Year of Millets following a proposal by India. A staple in parts of Asia and Africa, it is a hardy crop that is more resilient than wheat to climate change and can grow in poor soil. It does not require as much water and thrives in a warmer, drier environment. It can also be turned into beer. The UN hopes the focus on it in 2023 will raise awareness, encourage global production and increase research investment and extension services.
The Bambara groundnut is native to sub-Saharan Africa. A drought tolerant legume, it grows well in poor soil without the need for fertilizers. Bacteria on the plant convert atmospheric nitrogen into ammonia making it self-sufficient in crucial nitrogen. Like all legumes, it is rich in protein and is also a source of fiber and the minerals, iron, magnesium and potassium. It is more drought tolerant than soybeans but has less yield per acre. However in a warming, harsher climate, it could, unlike soybeans, continue to yield a decent legume crop.
Enset is native to Ethiopia. Dubbed the false banana because it resembles a banana tree, its starchy stems can be harvested at any time of the year making it a reliable buffer food between crops. Its processing though is complex and an indigenous art, so any expansion would necessarily have to be led by communities possessing that knowledge.
Cassava is a starchy root vegetable from South America noted for its tolerance to drought and salt. An added plus is that higher atmospheric CO2 enhances its ability to withstand stress and can result in greater yields.
Kelp grows in water and is rich in vitamins and minerals, particularly iodine, calcium and iron. Also, by taking in CO2 it of course aids the environment, but it also lowers the acidity of the water which helps bivalves. Thus farmers in Maine tend to grow them together. Kelp is eaten widely in Asia and dried sheets are common in sushi rolls even in the US.
The above has been a brief summary of what some scientists foresee as food staples of the future. It is also something to ponder for the rest of us.
Healthy planet needs 'ocean action' from Asian and Pacific countries
As the Second Global Ocean Conference opens today in Lisbon, governments in Asia and the Pacific must seize the opportunity to enhance cooperation and solidarity to address a host of challenges that endanger what is a lifeline for millions of people in the region.
If done right ocean action will also be climate action but this will require working in concert on a few fronts.
First, we must invest in and support science and technology to produce key solutions. Strengthening science-policy interfaces to bridge practitioners and policymakers contributes to a sound understanding of ocean-climate synergies, thereby enabling better policy design, an important priority of the Indonesian Presidency of the G20 process. Additionally policy support tools can assist governments in identifying and prioritizing actions through policy and SDG tracking and scenarios development.
We must also make the invisible visible through ocean data: just three of ten targets for the goal on life below water are measurable in Asia and the Pacific. Better data is the foundation of better policies and collective action. The Global Ocean Accounts Partnership (GOAP) is an innovative multi-stakeholder collective established to enable countries and other stakeholders to go beyond GDP and to measure and manage progress towards ocean sustainable development.
Solutions for low-carbon maritime transport are also a key part of the transition to decarbonization by the middle of the century. Countries in Asia and the Pacific recognized this when adopting a new Regional Action Programme last December, putting more emphasis on such concrete steps as innovative shipping technologies, cooperation on green shipping corridors and more efficient use of existing port infrastructure and facilities to make this ambition a reality.
Finally, aligning finance with our ocean, climate and broader SDG aspirations provides a crucial foundation for all of our action. Blue bonds are an attractive instrument both for governments interested in raising funds for ocean conservation and for investors interested in contributing to sustainable development in addition to obtaining a return for their investment.
These actions and others are steps towards ensuring the viability of several of the region's key ocean-based economic sectors, such as seaborne trade, tourism and fisheries. An estimated 50 to 80 per cent of all life on Earth is found under the ocean surface. Seven of every 10 fish caught around the globe comes from Pacific waters. And we know that the oceans and coasts are also vital allies in the fight against climate change, with coastal systems such as mangroves, salt marshes and seagrass meadows at the frontline of climate change, absorbing carbon at rates of up to 50 times those of the same area of tropical forest.
But the health of the oceans in Asia and the Pacific is in serious decline: rampant pollution, destructive and illegal fishing practices, inadequate marine governance and continued urbanization along coastlines have destroyed 40 per cent of the coral reefs and approximately 60 per cent of the coastal mangroves, while fish stocks continue to decline and consumption patterns remain unsustainable.
These and other pressures exacerbate climate-induced ocean acidification and warming and weaken the capacity of oceans to mitigate the impacts of climate change. Global climate change is also contributing to sea-level rise, which affects coastal and island communities severely, resulting in greater disaster risk , internal displacement and international migration.
To promote concerted action, ESCAP, in collaboration with partner UN agencies, provides a regional platform in support of SDG14, aligned within the framework of the UN Decade of Ocean Science for Sustainable Development (2021-2030). Through four editions so far of the Asia-Pacific Day for the Ocean, we also support countries in identifying and putting in place solutions and accelerated actions through regional dialogue and cooperation.
It is abundantly clear there can be no healthy planet without a healthy ocean. Our leaders meeting in Lisbon must step up efforts to protect the ocean and its precious resources and to build sustainable blue economies.