World Migratory Bird Day illuminates the dark side of light pollution
Governments, cities, companies, and communities around the world are taking action to address a significant and growing threat to wildlife, including many species of migratory birds – light pollution.
The issue is the focus for World Migratory Bird Day, observed this Saturday, 14 April, under the theme "Dim the Lights for Birds at Night."
Light pollution is increasing, with artificially lit outdoor areas rising by 2.2 per cent per year from 2012 to 2016, according to one study cited by the Secretariat of the Convention on Migratory Species of Wild Animals (CMS), a UN environmental treaty.
Currently, more than 80 per cent of the world's population is estimated to live under a "lit sky", and the figure is closer to 99 per cent in Europe and North America.
Altering natural patterns
"Natural darkness has a conservation value in the same way as clean water, air, and soil. A key goal of World Migratory Bird Day 2022 is to raise awareness of the issue of light pollution and its negative impacts on migratory birds," said Amy Fraenkel, the CMS Executive Secretary.
Artificial light alters natural patterns of light and dark within ecosystems, and contributes to the deaths of millions of birds each year.
Light pollution can cause birds to change their migration patterns, foraging behaviours and vocal communication, resulting in disorientation and collisions.
Disorientation and death
Migrating birds are attracted to artificial light at night – particularly when there are low cloud conditions, fog, rain, or when flying at lower altitudes – luring them to dangers in cities.
Birds become disorientated and, as a result, may end up circling in illuminated areas. With their energy reserves depleted, they risk exhaustion, or worse.
"Many nocturnally migrating birds such as ducks, geese, plovers, sandpipers and songbirds are affected by light pollution causing disorientation and collisions with fatal consequences," said Jacques Trouvilliez, Executive Secretary of the African-Eurasian Waterbird Agreement (AEWA), another UN treaty.
"Seabirds such as petrels and shearwaters are attracted by artificial lights on land and become prey for rats and cats."
Safer skies
Two years ago, countries that are party to the CMS endorsed guidelines on light pollution covering marine turtles, seabirds, and migratory shorebirds.
The recommendations call for Environmental Impact Assessments to be conducted for projects that could result in light pollution.
Projects should consider the main sources of light pollution at a certain site, the likely wild species to be affected, and facts about proximity to important habitats and migratory pathways.
New guidelines focused on migratory landbirds and bats are currently being developed and will be presented for adoption at a CMS conference next year.
Solutions to light pollution are readily available, said Ms. Frankel. More and more cities worldwide are taking measures to dim building lights during migration phases in spring and autumn, according to the UN Environment Programme (UNEP).
Call to action
World Migratory Bird Day is celebrated twice a year, on the second Saturday in May and October, in recognition of the cyclical nature of bird migration and the different peak migration periods in the northern and southern hemispheres.
It is organized by a collaborative partnership among the two UN wildlife treaties and the non-profit organization, Environment for the Americas (EFTA).
"World Migratory Bird Day is a call to action for international migratory bird conservation," said Susan Bonfield, the EFTA Director.
"As migratory birds' journey across borders, inspiring and connecting people along the way, it is our aim to use the two days in 2022 to raise awareness of the threat of light pollution and the importance of dark skies to bird migrations."
Mighty oceans and humble ponds play key roles in biodiversity
By monitoring oceans and peering into ponds, European projects seek to protect an array of animal and plant life.
By SOFIA STRODT
In January, word emerged that scientists had discovered a new colony of penguins in Antarctica using images from Europe's flagship Copernicus satellite network. By coincidence, the same month marked the start of an initiative that will rely on the same Earth-observation system for different purposes.
The EU-funded NECCTON project is gearing up to help Europe protect endangered fish and whales. It will harness the European Copernicus Marine Service – or CMEMS – to collect more detailed data on species threatened by habitat loss, unsustainable fishing and industrial pollution.
From satellites to seabeds
'This is going to be particularly helpful for policymakers, marine managers and fisheries,' said Stefano Ciavatta, coordinator of the project running through 2026. 'We want to provide better simulations and projections of the state of marine ecosystems and of their ability to support diverse fish communities.'
While earth-observation satellites including Europe's flagship Copernicus number in the many hundreds, it's often claimed that we know less about the ocean floor than we do about the surface of the moon.
Biodiversity protection has received fresh impetus as a result of a United Nations summit in Canada in December 2022 and a landmark UN agreement in March this year on a High Seas Treaty to protect oceans. And with 68 000 kilometres of coastline – more than the US and Russia combined –the EU is stepping up efforts to improve marine health.
CMEMS, one of six Copernicus services, provides analyses and forecasts of marine environments for all kinds of users ranging from fishing hobbyists to the navies of EU Member States. It is run by France-based Mercator Ocean International, a non-profit entity in the process of becoming an intergovernmental organisation.
The Copernicus marine service monitors all the European regional seas and the world's oceans. Its models forecast things like sea temperatures, tides and currents, making it easier to anticipate developments such as fish migration patterns.
NECCTON plans to provide a more complete picture of the environmental state of these waters by gathering data on fish, pollution and the seabed conditions for marine life.
'We will develop new tools to share the modelling capabilities of the Copernicus Marine Service across the different centres in Europe, optimise scientific efforts and boost collaboration,' said Ciavatta, an oceanographer at Mercator Ocean International.
Clearer views
The ultimate aim is to help users of the service make better-informed decisions about the sustainable use of marine resources.
The Copernicus marine service could, for instance, deliver information on where tuna populations are located or whether marine habitats have the right conditions for dolphins.
To make sound policy decisions, scientists and authorities need projections on how changes that result from global warming, pollution and overfishing could affect the marine system as a whole.
NECCTON plans to simulate changes in organisms within the food web using climate scenarios. This activity could, for example, enable researchers to get a clearer picture of the impact of declining fish stocks on the marine system over the coming decades.
Pond treasures
When it comes to protecting biodiversity, it's not just the mighty oceans that have researchers' attention. So do humble duck ponds.
The EU-funded PONDERFUL project is examining the relationship between ponds and their surrounding environment. The initiative is focusing on the wide range of living organisms to which ponds are home.
Fish, toads, snails, dragonflies and leeches are just some of the creatures making up a vast, balanced web that, if disrupted, could result in the ecosystem's collapse.
'Collectively, ponds are the richest freshwater habitats,' said project coordinator Sandra Brucet, a biologist and researcher on aquatic ecology at the University of Vic in Spain. 'They are more abundant than lakes, rivers and wetlands.'
Research suggests that ponds make a greater contribution to biodiversity than many larger bodies of water by supporting more plants and animals, many of which are endangered.
Nonetheless, ponds so far have been largely neglected by policymakers. For example, a major piece of EU legislation in 2000 on cleaning up water bodies excludes for the most part those smaller than 50 hectares. Also, research on ponds has long been overlooked.
'Two decades ago, researchers mainly focused on lakes and rivers,' said Brucet, who came up with the idea of PONDERFUL.
Home stretch
Now things are changing as the project, which began in late 2020, enters its final two years.
With more than 80 researchers from 11 countries – Belgium, Denmark, France, Germany, Portugal, Spain, Sweden, Switzerland, Turkey, the UK and Uruguay – the initiative is deepening knowledge about how best to manage and restore ponds in a changing climate.
PONDERFUL is evaluating future "pondscapes" at eight demonstration sites that include a total of more than 500 ponds. Testing will help develop a guide for reducing pollution in ponds, creating new ones and helping them serve broader environmental goals such as the preservation of biodiversity.
Runoff from agricultural fields is one of the main threats to the health of ponds. Nutrients in such runoff can cause harmful algal blooms, a lack of oxygen and dead zones as fish die off.
Key lessons
Brucet and her team have already drawn some important lessons.
An accumulation of debris and an increase in sediment loads, which result mainly from agricultural-field erosion and are usually rich in nutrients from fertiliser runoff, can have a harmful effect on the overall state of ponds.
Sediment increases are accelerated by erosion of ponds' edges and seasonal buildup of organic material such as dead plants and tree leaves, for instance. The nutrients in this material in turn often feed algal blooms that can produce toxins and kill fish, mammals and birds.
Dredging and removing sediments help prevent such buildup.
Separately, reshaping the edges of ponds that are artificially drained for agriculture can prevent too much water from escaping.
When efforts are made to enhance pond wildlife as a whole, the researchers found that not only do populations of endangered frogs, toads and newts increase but also flora benefits.
'Biodiversity of aquatic plants increases significantly after cleaning up ponds,' Brucet said.
Healthy ponds even play a role on another important environmental front: fighting climate change. That's because they act as "carbon sinks" that store greenhouse gases including carbon dioxide.
Brucet's project runs through November 2024 and signals that ponds, after long being disregarded by researchers and policymakers, are finally joining oceans and seas as a focus of Europe's green ambitions.
Research in this article was funded via the EU. The article was originally published in Horizon, the EU Research and Innovation Magazine.
Largest river and wetland restoration initiative in history launched at UN Water Conference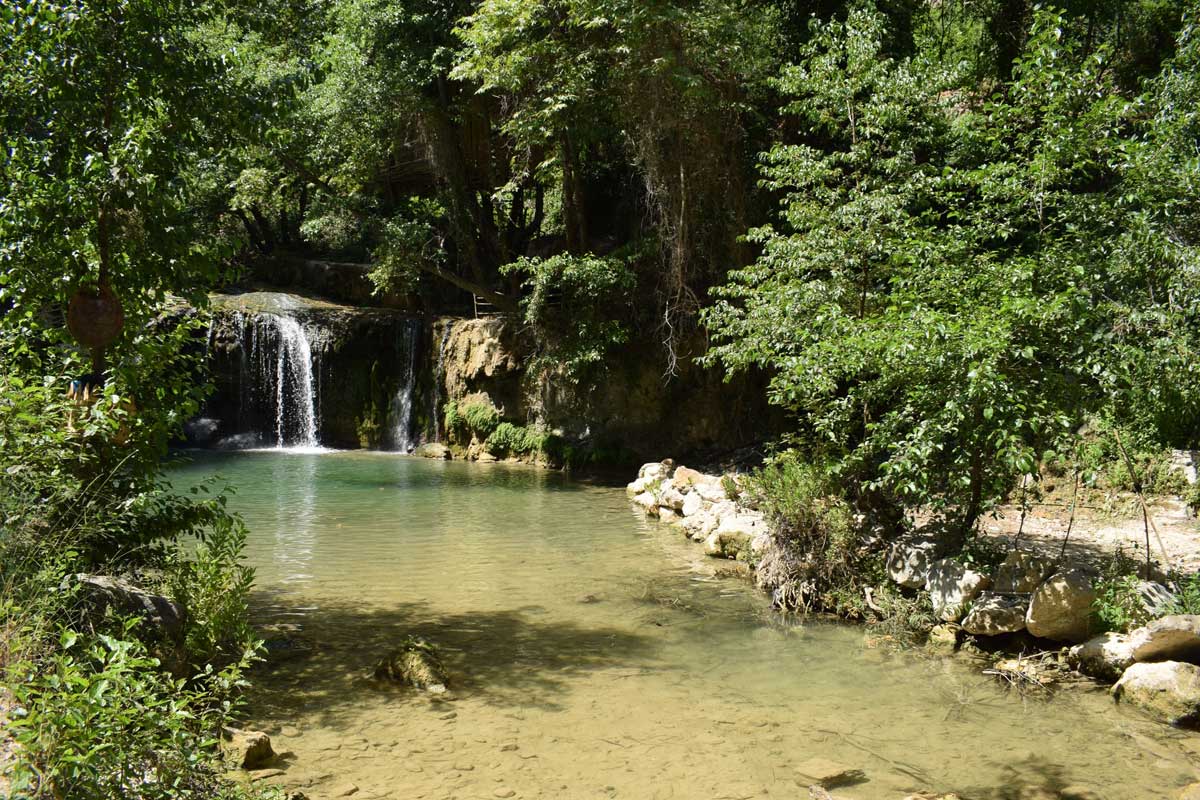 A coalition of governments today launched the Freshwater Challenge – the largest ever initiative to restore degraded rivers, lakes and wetlands, which are central to tackling the world's worsening water, climate and nature crises.
Announced at the UN Water Conference in New York, the Freshwater Challenge aims to restore 300,000km of rivers – equivalent to more than 7 times around the Earth – and 350 million hectares of wetlands – an area larger than India – by 2030.
Along with water supplies, healthy freshwater ecosystems provide a wealth of benefits to people and nature, and are critical to mitigating and adapting to climate change, and achieving the Sustainable Development Goals (SDGs). Yet one-third of the world's wetlands have been lost over the past 50 years, and we are still losing them faster than forests. Rivers and lakes are the most degraded ecosystems in the world, with fish populations, many of which are vital for community food security, pushed to the brink.
Released this week, the IPCC's sixth assessment report outlines the serious impacts of climate change on freshwater ecosystems, highlighting the need to protect and restore them to enhance adaptation and build resilient societies, economies and ecosystems.
Championed by the governments of Colombia, the Democratic Republic of Congo, Ecuador, Gabon, Mexico and Zambia, the Freshwater Challenge calls on all governments to commit to clear targets in their updated National Biodiversity Strategies and Action Plans, National Determined Contributions and National Implementation Plan for the SDGs to urgently restore healthy freshwater ecosystems.
Susana Muhamad, Minister of Environment and Sustainable Development, Colombia: said"This initiative is in line with the priorities of the National Development Plan 2022-2026, which will allow the country to strengthen Territorial Planning around Water by protecting all water systems from a perspective of water as a common resource and fundamental right. This implies the participation of communities to resolve socio-environmental conflicts, respecting cultural diversity and guaranteeing the conservation of biodiversity".
The Freshwater Challenge is a country-driven initiative with an inclusive, collaborative approach to implementation, where governments and their partners will co-create freshwater solutions with indigenous people, local communities, and other stakeholders.
Building on the Global Biodiversity Framework agreed in Montreal in December 2022, which included the restoration of 30% of the world's degraded 'inland waters', the Challenge will contribute to the UN Decade on Ecosystem Restoration. The UN Decade is a drive to revive our planet, co-led by the United Nations Environment Programme (UNEP) and the UN Food and Agriculture Organization (FAO).
Inger Andersen, UNEP Executive Director said, "Healthy rivers, lakes and wetlands underpin our societies and economies, yet they are routinely undervalued and overlooked. That is what makes the commitment by the governments of Colombia, DR Congo, Ecuador, Gabon, Mexico and Zambia so commendable. While countries have pledged to restore one billion hectares of land, the Freshwater Challenge is a critical first step in bringing a much-needed focus on freshwater ecosystems."
Stuart Orr, Freshwater Lead at WWF International said, "The clearest sign of the damage we have done – and are still doing – to our rivers, lakes and wetlands is the staggering 83% collapse in freshwater species populations since 1970. The Freshwater Challenge puts the right goals and frameworks in place to turn this around – benefiting not only nature but also people across the world. We need governments and partners to commit to this urgently as part of the Water Action Agenda coming out of this UN conference."
The Freshwater Challenge will focus on providing the evidence needed at country level to effectively design and implement restoration measures, identify priority areas for restoration, update relevant national strategies and plans, and mobilise resources and set up financial mechanisms to implement the targets.
Championed by the coalition of countries, the Freshwater Challenge is supported by the UN Decade on Ecosystem Restoration, the Secretariat of the Convention on Wetlands, WWF, IUCN, The Nature Conservancy, Wetlands International and ABinBev.
Clouds in the sky provide new clues to predicting climate change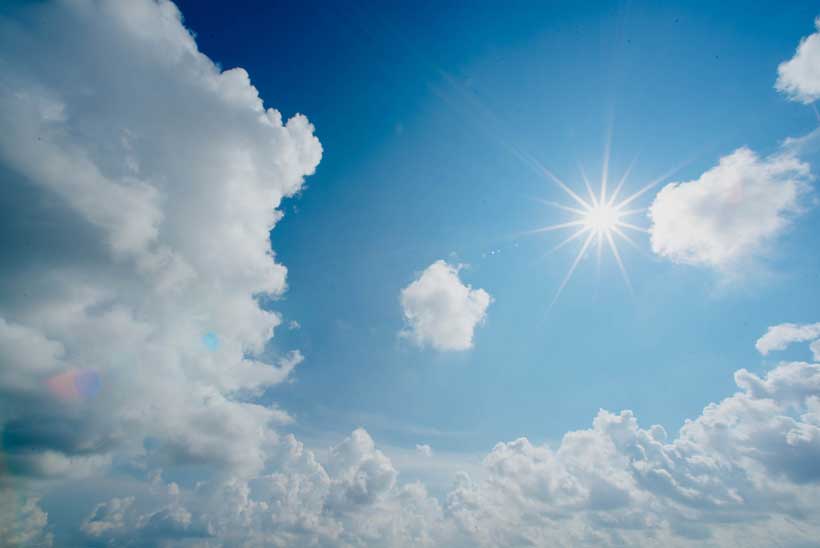 While barely being given a second thought by most people, the masses of condensed water vapour floating in the atmosphere play a big role in global warming.
By MICHAEL ALLEN
Predicting how much Earth's climate will warm is vital to helping humankind prepare for the future. That in turn requires tackling a prime source of uncertainty in forecasting global warming: clouds.
Some clouds contribute to cooling by reflecting part of the Sun's energy back into space. Others contribute to warming by acting like a blanket and trapping some of the energy of Earth's surface, amplifying the greenhouse effect.
Puzzle pieces
'Clouds interact very strongly with climate,' said Dr Sandrine Bony, a climatologist and director of research at the French National Centre for Scientific Research (CNRS) in Paris.
They influence the structure of the atmosphere, impacting everything from temperature and humidity to atmospheric circulations.
And in turn the climate influences where and what types of clouds form, according to Bony, a lead author of the Nobel Peace Prize-winning assessment report in 2007 by the United Nations Intergovernmental Panel on Climate Change.
So many processes and feedback loops can affect climate change that it's helpful to break down the issue into smaller parts.
'Every time we manage to better understand one of the pieces, we decrease the uncertainty of the whole problem,' said Bony, who coordinated the EU-funded EUREC4A project that ended last year.
A number of years ago, Bony and her colleagues discovered that small, fluffy clouds common in trade wind regions cause some of the largest levels of uncertainty in climate models. These clouds are known as trade cumulus.
While trade cumulus clouds are small and relatively unspectacular, they are numerous and very widely found in the tropics, according to Bony. Because there are so many of these clouds, what happens to them potentially has a huge impact on climate.
EUREC4A used drones, aircraft and satellites to observe trade cumulus clouds and their interactions with the atmosphere over the western Atlantic Ocean, near Barbados.
Many models assume that the structure and number of these clouds will change significantly as the global temperature warms, leading to possible feedback loops that amplify or dampen climate change. The models that project a strong reduction in such clouds as temperatures rise tend to predict a higher degree of global warming.
Good news
But Bony and her colleagues discovered that trade cumulus clouds change much less than expected as the atmosphere warms.
'In a way, it is good news because a process that we thought could be responsible for a large amplification of global warming does not seem to exist,' she said. More importantly, it means that climatologists can now use models that more accurately represent the behaviour of these clouds when predicting the effect of climate change.
Reducing this element of uncertainty in forecasts of the global extent of warming will make predictions of local impacts such as heatwaves in Europe more precise, according to Bony.
'The increase in the frequency of heatwaves very much depends on the magnitude of global warming,' she said. 'And the magnitude of global warming depends very much on the response of clouds.'
Water and ice
Meanwhile, Professor Trude Storelvmo, an atmospheric scientist at the University of Oslo in Norway, has been exploring the processes inside a different type of cloud – mixed-phased clouds – to help improve climate models.
She is fascinated by how processes in clouds that occur on a tiny, micrometre scale can have such a big influence on global-scale atmospheric and climate processes.
Mixed-phase clouds contain both liquid water and ice and are responsible for the majority of rainfall across the globe. In recent years, it has become clear that they also play an important role in climate change.
Storelvmo coordinated the EU-funded MC2 project, which ran for five years until last month and unearthed new details about how mixed-phase clouds react to higher temperatures. The results highlight the urgency of transitioning to a low-carbon society.
The more liquid water that mixed-phased clouds contain, the more reflective they are. And by reflecting more radiation from the sun away from the Earth, they cool the atmosphere.
'As the atmosphere warms, these clouds tend to shift away from ice and towards liquid,' said Storelvmo. 'What happens then is the clouds also become more reflective and they have a stronger cooling effect.'
Rude awakening
But some years ago, Storelvmo and colleagues discovered that most global climate models overestimate this effect. MC2 flew balloons into mixed-phase clouds and used remote sensing data from satellites to probe their structure and composition.
The researchers discovered that current climate models tend to make the mix of water and ice in mixed-phase clouds more uniform and less complex than in real clouds, leading to overestimations of the amount of ice in the clouds.
Because these model clouds have more ice to lose, when simulations warm them the shift in reflectiveness is greater than in real clouds, according to Storelvmo. This means the models overestimate the dampening effect that mixed-phase clouds have on climate change.
When the team plugged the more realistic cloud data into climate models and subjected it to simulated warming, they made another important finding: the increase in the reflectiveness of mixed-phased clouds weakens with warming.
While with moderate warming the dampening effect on higher temperatures is quite strong, this is no longer the case as warming intensifies.
There comes a point when the ice in the cloud has all melted and the cooling effect weakens – and then completely vanishes. Exactly when this starts to happen is a question for future research.
But, according to Storelvmo, this reinforces the need for urgent reductions in greenhouse-gas emissions.
'Our findings suggest that if we just let greenhouse-gas emissions continue, it won't just be a linear and gradual warming – there could be a rapidly accelerating warming when you get to a certain point,' she said. 'We really need to avoid reaching that point at all costs.'
As new findings on clouds such as these are integrated into models, climate predictions used by policymakers will become more refined.

Research in this article was funded via the EU's European Research Council (ERC). The article was originally published in Horizon, the EU Research and Innovation Magazine.