Shireen Abu Akleh and the eternal dilemma
Despite the ongoing carnage in Ukraine, Israel-Palestine remains one of the world's most intractable problems. The horrendous killing of the Palestinian-American journalist and Al Jazeera correspondent Shireen Abu Akleh in the West Bank on the 11th of May was a stark reminder. If any were needed.
Hardly a year after a gruesome war in Gaza, we just saw yet another Ramadan with deadly clashes between Palestinian protesters and Israeli security forces near al-Aqsa. As if on cue, Hamas threatened to fire rockets into Israel in retaliation later on. If history is any guide, this will no doubt result in yet another brutal campaign of bombardment in Gaza.
All of this comes against the backdrop of Amnesty International's bombshell report on the 1st of February this year, titled 'Israel's Apartheid against Palestinians: Cruel System of Domination and Crime against Humanity.' For the first time, it accused the state of Israel of crimes of apartheid. While the detailed report makes clear that it believes that the parallels with apartheid-era South Africa are not exact, Israel's foreign affairs minister Yair Lapid was quick to accuse the compilers of the report of anti-Semitic intentions.
This brings us to the eternal dilemma: is criticism of the state of Israel and its formation (often termed anti-Zionism) one and the same as anti-Semitism?

First things first: what is this 'Zionism' we seek to defend? If Zionism is the right of Jews to live peacefully in the land of their ancestors, i.e., Zion, free from prejudice and attacks from others, then one must very simply identify a Zionist, without mincing any words. But if Zionism entails that a Jew born in New York has the right to make Aliyah, but a Palestinian with land titles proving his pre-1948 ownership or territory in Haifa or Jericho can never return to her ancestral land, and if 97% of pre-1967 Israel does not allow Palestinian Arabs ownership of land but grants this right to Jews, such Zionism rests on dubious moral grounds indeed. If Zionism entails the continued expansion of illegal settlements in the West Bank, with terrorists like Baruch Goldstein murdering Arabs and groups like Lahava openly calling for the slaughter of Arab citizens of Israel, Zionism becomes indistinguishable from exploitation and colonial brutality. Does Israel have the right to defend itself against indiscriminate Hamas rocket attacks on civilians? Absolutely, yes. But there is no excuse for the 14-year blockade of Gaza, severely restricting food and medical aid supplies and causing 49% unemployment. It is also not pro-Zionism in any meaningful moral sense to continue to whitewash the war crimes of the Israeli Defence Forces. One keeps hearing that the IDF is the most "humane" fighting force in the world, but what is so "humane" about literally bombing refugee camps and using live ammunition against unarmed civilians? In May of 2021, the IDF quite "humanely" destroyed the main COVID-19 testing laboratory in Gaza. Dozens upon dozens of Gazan babies were buried on Eid, and the third holiest site of Islam was fired upon, "humanely," in a chilling echo of the 1967 attack on Israel on Yom Kippur, the holiest day of the Jewish calendar.

Ethical Zionism cannot condone the imprisonment of Israeli citizens who opt out of military service as conscientious objectors. Zionism, which holds that all men and women are created b'tselem elohim, cannot condone the subjecting of the entire populace of the West Bank to military checkpoints, arrests under false pretences, extrajudicial murder, and de facto martial law. Support for Zionism cannot include support for the horrendously racist Basic Law of July 2018, for example, which is- quite simply- constitutional apartheid.
Now to the matter at hand: there do unfortunately exist many, many Muslim and Arab groups and, yes, even secular leftist organisations, who use anti-Zionism as a cover for their anti-Semitism, and trade in conspiracy theories and blood libel, recycling age-old anti-Semitic tropes about Jews controlling the media and causing terrorist attacks and so on. There were people who, waving Palestinian flags and chanting "Death to Jews," assaulted Jewish diners at a Los Angeles sushi restaurant. There were people who drove through London and gathered outside a German synagogue shouting the darkest of slogans at Jewish congregations, even yelling, "Rape their daughters!" These weren't mere anti-Zionists, but noxious anti-Semites. The same can be said of those who, at a protest in Brussels, chanted, "Jews, remember Khaybar. The army of Muhammad is returning." The hashtag #HitlerWasRight has very little to do with the legal or moral status of the actions of the state of Israel. It is, quite simply, genocidally anti-Semitic.
And yes, Israel is held to much higher moral standards than, for example, Turkey, which equally brutally suppresses Kurdish aspirations for a nation-state, butchered Syrian Kurds in 2019, helps Azerbaijan besiege and murder Armenians in Artsakh (using among other things- funnily enough- Israeli drones). Or Saudi Arabia, which mercilessly bombards Yemeni schoolchildren and starves Yemen to the brink of humanitarian catastrophe just because of a few Houthi rockets (far fewer than the ones Hamas fired on Israel in May of 2021). There is no BDS against such countries, no campaigns of demonisation, nor attacks on their citizens abroad. This singular focus on Israel is, indeed, blatantly anti-Semitic.

But conversely, many ardent Zionists are themselves anti-Semites! Trump supporters shouted "Jews will not replace us" while simultaneously cheering on the granting to Israel of full unilateral rights to East Jerusalem and the Golan Heights. In India, the far-right supports Israel out of a simple hatred of Muslims, not concern for Jews (many Hindutva organisations and their disciples openly admire Hitler and hold the Mein Kampf up as a visionary document, not least their founding ideologue MS Golwalkar). Notable anti-Semites like Orbán of Hungary are staunchly pro-Zionist. Many white nationalist far-right groups attack synagogues and desecrate Jewish graves, use anti-Semitic slurs, and praise Hitler, all while supporting Israel to the hilt. Must we claim that their anti-Semitism and racism are somehow magically kosher just because they happen to be Zionists? "Anti-Zionism is, ipso facto, anti-Semitism" does not hold up here. AT ALL.
There are also a lot of Holocaust survivors like Hajo Meyer and Jewish intellectuals like Noam Chomsky and Norman Finkelstein and Ilan Pappé and Gideon Levy who happen to be committed anti-Zionists: are they anti-Semites, self-hating Jews, or a mixture of the two? In addition, Orthodox Jews who live in Israel are vehemently anti-Zionist for religious reasons – they think the State of Israel is a sinful creation because God should have created Zion and not Man. Are these extreme Jewish fanatics, who observe the Torah with fanatical intensity (including the espousal of some of the most misogynistic and homophobic elements of the Jewish faith, frowned upon in secular Jewish society) themselves anti-Semites?

There is also the problem on the right, of virulent racists using Zionism as a cover for their general hatred of Muslims. Many far-right commentators use Zionism as a cover for their apologia for colonial crimes and to portray brown people as terrorists-in-waiting. So, should we say 'All Zionists are anti-Muslim bigots?'
At the end of the day, the only true path to peace is a one-state solution with equal rights for
Jews and Arabs, just like in post-apartheid South Africa or Northern Ireland under the Good Friday Agreement. No Jew born in Tel Aviv should ever have to fear being transported to Poland or New York; no Arab whose families have lived for several generations in the land we
now call Israel or Palestine should have to live their whole life in refugee camps or in exile or be subjected to second class citizenship their entire lives.
The great Israeli writer Amos Oz once described Israelis and Palestinians as traumatised children of the same abusive father: Europe. In Palestinians, the Israelis see reflections of European fascists: of Kristallnacht and the Holocaust. In Israelis, Palestinians see reflections of the most rapacious extremes of white European colonialism. Just as Israelis (and Jews around the world) have the right to honour the memory of the Holocaust and have a museum to the victims in Yad Vashem, Palestinian Arabs have the right to honor the memory of their families and relatives who perished and the 700,000 who were forcibly displaced during the Nakba. There should be a museum to them as well. The slogan 'NEVER AGAIN' must hold, for both Jews and Palestinian Arabs.

This might seem fanciful today. But as Seamus Heaney so eloquently put it, at the end of an equally bloody period of internecine warfare among Catholics and Protestants:

''History says, don't hope
On this side of the grave.
But then, once in a lifetime
The longed-for tidal wave
Of justice can rise up,
And hope and history rhyme."
Playing games in NATO, Turkey eyes its role in a new world order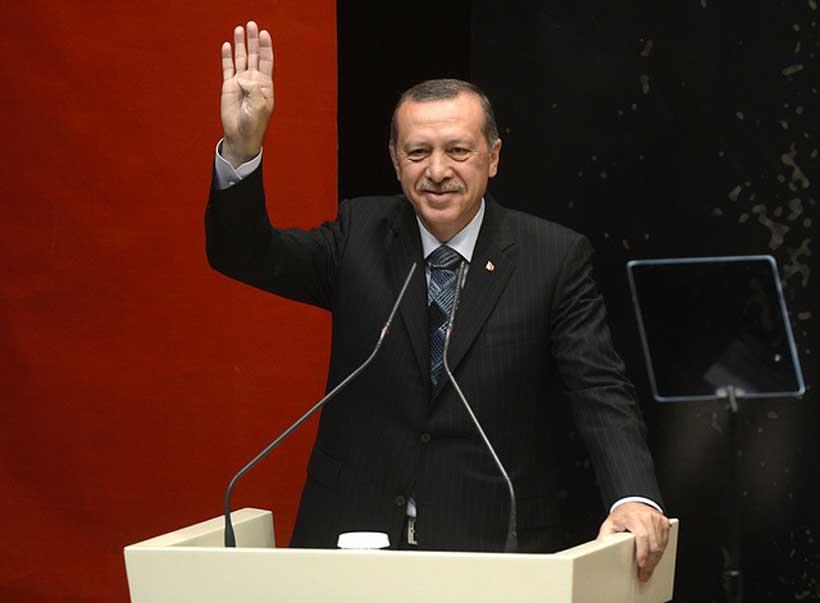 NATO's spat over Turkish opposition to Swedish and Finnish membership is about more than expanding the North Atlantic military alliance. It's as much about Turkish President Recep Tayyip Erdogan's immediate political goals as Turkey's positioning itself in a new 21st-century world order.
On its surface, the spat is about Turkish efforts to hinder support for Kurdish ethnic, cultural, and national aspirations in Turkey, Syria, and Iraq and a crackdown on alleged supporters of a preacher who lives in exile in the United States. Turkey accuses the preacher, Fethullah Gulen, of instigating a failed military coup in 2016.
The spat may also be a play by NATO's second-largest standing military to regain access to US arms sales, particularly upgrades for Turkey's aging fleet of F-16 fighter jets as well as more advanced newer models of the F-16 and the top-of-the-line F-35.
Finally, playing the Kurdish card benefits Mr. Erdogan domestically, potentially at a time that the Turkish economy is in the doldrums with a 70 per cent inflation rate.
"Erdogan always benefits politically when he takes on the Kurdistan Workers Party (the PKK) and groups linked to it, like the YPG in Syria… In fact, attacking the PKK and the YPG is a two-for-one. Erdogan is seen to take on genuine terrorists and separatists, and at the same time, he gets to take a swipe at the United States, which taps into the vast reservoir of anti-Americanism in Turkey," said Middle East scholar Steven A. Cook.
While important issues in and of themselves, they are also likely to influence where Turkey will rank as the world moves towards a bi-polar or multi-polar power structure.
The battle over perceived Scandinavian, and mainly, Swedish support for Kurdish aspirations involves the degree to which the United States and Europe will continue to kick the can down on the road of what constitutes yet another Middle Eastern powder keg.
Mr. Erdogan announced this week that Turkey would soon launch a new military incursion against US-backed Kurdish fighters in northeast Syria. Mr. Erdogan said the operation would extend the Turkish armed forces' areas of control in Syria to a 30-kilometer swath of land along the two countries' shared border.
"The main target of these operations will be areas which are centers of attacks to our country and safe zones," the Turkish president said.
Turkey asserts that the US-backed People's Protection Units (YPG), a Syrian militia that helped defeat the Islamic State, is an extension of the PKK. The PKK has waged a decades-long insurgency against Turkey, home to some 16 million Kurds. Turkey, the United States, and the European Union have designated the PKK as a terrorist organisation.
Mr. Erdogan charges that Sweden and Finland give the PKK sanctuary and is demanding that the two countries extradite the group's operatives. Turkey has not officially released the names of 33 people it wants to see extradited, but some were reported in Turkish media close to the government.
Swedish media reported that a physician allegedly on the list had died seven years ago and was not known to have had links to the PKK. Another person named was not resident in Sweden, while at least one other is a Swedish national.
Swedish and Finnish officials were in Ankara this week to discuss Turkey's objections. Swedish Prime Minister Magdalena Andersson insisted as the officials headed for the Turkish capital that "we do not send money or weapons to terrorist organizations."
Conveniently, pro-government media reported the day the officials arrived that Turkish forces found Swedish anti-tank weapons in a cave in northern Iraq used by the PKK. Turkey recently launched Operation Claw Lock against PKK positions in the region.
Mr. Erdogan's military plans complicate Swedish and Finnish accession to NATO. The two Nordic states slapped an arms embargo on Ankara after its initial incursion into Syria in 2019. The Turkish leader has demanded the lifting of the embargo as part of any deal on Swedish and Finnish NATO membership.
A renewed incursion that would cement Turkey's three-year-old military presence in Syria could also throw a monkey wrench into improving relations with the United States due to Turkish support for Ukraine and efforts to mediate an end to the crisis sparked by the Russian invasion.
Turkey slowed its initial incursion into Syria after then US President Donald J. Trump threatened to "destroy and obliterate" Turkey's economy.
The State Department warned this week that a renewed incursion would "undermine regional stability."
Revived US arms sales would go a long way to cement improved relations and downplay the significance of Turkey's acquisition of Russia's S-400 anti-missile system, even if Turkey's opposition to Scandinavian membership will have a lingering effect on trust. The United States expelled Turkey from its F-35 program in response to the acquisition.
This week, Mr. Erdogan appeared to widen the dispute in NATO after Greek Prime Minister Kyriakos Mitsotakis lobbied the US Congress against military sales to Turkey. "Mitsotakis no longer exists for me. I will never agree to meet him," Mr. Erdogan said. He said that Mr. Mitostakis' lobbying violated an agreement between the two men "not to involve third countries in our bilateral issues."
The US arms sales would also impact Turkish Russian relations, even if Turkey, in contrast to most NATO members, will continue seeking to balance its relationships and avoid an open rift with Moscow or Washington.
"Russia's geopolitical revisionism is set to drive Turkey and the West relatively closer together in matters geopolitical and strategic, provided that Turkey's current blockage of Sweden and Finland's NATO membership bid is resolved in the not too distant future," said Turkey scholar Galip Dalay.
Turkey's NATO gamble is a game of high-stakes poker, given that Russia is as much a partner of Turkey as it is a threat.
NATO is Turkey's ultimate shield against Russian civilizationalist expansionism. Russian support in 2008 for irredentist regions of Georgia and annexation of Crimea in 2014 created a buffer between Turkey and Ukraine and complicated arrangements between Turkey and Russia in the Black Sea.
Nevertheless, Mr. Erdogan risks fueling a debate about Turkey's membership in NATO, much like Prime Minister Victor Orban's opposition to a European embargo of Russian energy has raised questions about Hungary's place in the EU.
"Does Erdogan's Turkey Belong in NATO?" asked former US vice-presidential nominee Joe Lieberman and Mark D. Wallace, a former senator, in an oped in The Wall Street Journal. Unlike Finland and Sweden, the two men noted that Turkey would not meet NATO's democracy requirements if it were applying for membership today.
"Turkey is a member of NATO, but under Mr. Erdogan, it no longer subscribes to the values that underpin this great alliance. Article 13 of the NATO charter provides a mechanism for members to withdraw. Perhaps it is time to amend Article 13 to establish a procedure for the expulsion of a member nation," Messrs. Lieberman and Wallace wrote.
The two men implicitly argued that turning the tables on Turkey would force the complicated NATO member back into line.
Adding to that, prominent Turkish journalist and analyst Cengiz Candar cautioned that "giving into Ankara's demands amounts to letting an autocrat design the security architecture of Europe and shape the future of the Western system."
The May 27 Coup: An Attempt to Analyze Politics in Gramscian Terms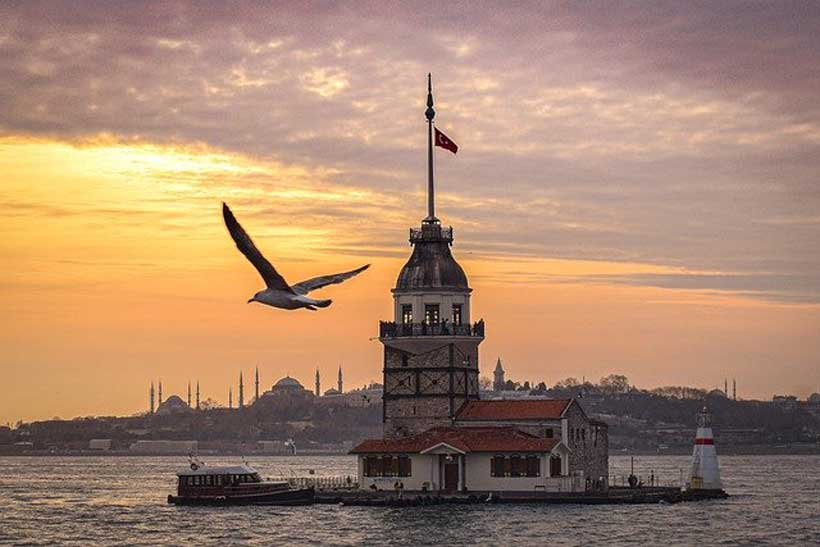 On 27 May in 1960, Turkey witnessed its first full-fledged military coup. The coup was of a non-hierarchical nature in the sense that it was not carried out by generals but by other military officers belonging to lower status such as colonels. What paved the way for the coup can be seen as multi-dimensional. What I will try to do in this piece is not to put forward the reasons why that military intervention occurred or the impact it had upon society and politics in Turkey. My main concern is to analyze Turkish politics in Gramscian terms between the years 1960–1961.
The Democrat Party which was overthrown in 1960 can be viewed as a party which was supported by the masses who are critical of the single-party era. The strict state interpretation of secularism was undermined to some degree during the DP rule and this was welcomed by the masses in Turkey. Moreover, the economic backwardness of the rural areas was undermined to some extent, this development can also be seen as an important source of relief for the masses during that period. However, as Acton states "power corrupts", the DP in the course of time had adopted some autocratic policies that discomforted the state establishment, most notably the military elites. Moreover, the state establishment thought that the DP had undermined the Kemalist principles especially in terms of challenging the secular character of Turkey.
Apart from political reasons, the structure of the military played a key role in the emergence of the 1960 coup d'état. As known, in 1952, Turkey became a part of the NATO, and this membership made the military personnel become more aware of the economic and technological backwardness of the army. Briefly, it can be said that those years were times of change: the military staff had become much more aware of the armies of other NATO members and as noted above, this paved the way for making them realize how backward they were both in technological and financial terms. On the other hand, there was a significant transformation of the Turkish society as domestic migration to cities was witnessed. Also the victory of the DP rule and then its tendencies towards a more authoritarian line played a central role in destabilizing the country.
What I attempt to do in this piece is to employ three of Gramsci's terms / conceptualizations in analyzing Turkish politics before and after the 1960's coup d'état. These concepts are hegemony, organic intellectuals and historical bloc. The term hegemony can simply be defined as the following: A society cannot be ruled through sole coercion and oppression; non-material instruments are needed, such as consent and persuasion, as well. Organic intellectuals can be defined as the intellectuals who are different from conventional intellectuals. Organic intellectuals have a significant role in society, they play a key role in the reproduction of the dominant ideology (hegemonic discourses) and they try to integrate the masses into the dominant ideology.
Historical bloc refers to a particular period of time with a particular type of power configuration shaped both by economic and political factors. The establishment of a historical bloc can be regarded as the end of the ideological dominance of a certain group while being the start of the dominance / ideological hegemony of another group.
First of all, the term 'hegemony' can be a good starting point in analyzing Turkish politics just before the military intervention. As noted, societies cannot be ruled by coercion only; there is also a strong need for consent. As known, the policies of the DP after the mid-1950s had begun to have an authoritarian character.
The DP rule chose not to negotiate with the opposing forces in the parliament, by contrast, the DP leaders chose to establish special investigative committees (tahkikat komisyonu) in order to cope with the opposing forces. These committees can be regarded as an instrument of coercion. In addition, freedom of speech had been under threat as the DP rule adopted strict censorship policies. These developments weakened the relative power of consent that was evident in the first years of the DP rule. In other words, it can be stated that, the hegemony of the political elites (the DP) had begun to be questioned right before the coup.
Secondly, the term 'historical bloc' can be employed in order to understand what had happened after the coup.As known, the military intervention put an end to the DP rule and party leaders while some other important political figures were sent to trial. Some of them were hanged later on. After the coup, transitional governments were established. These governments can be formulized as follows: Army + Republican People's Party (RPP) = Political Power. It can be said that, the end of the DP rule can be seen as the end of a certain historical bloc. The historical bloc of the DP rule and its social/electoral basis had collapsed and another historical bloc, that of the RPP and the military came into-being.
Thirdly, a look at the new constitution drafting process will help us while evaluating the role of the 'organic intellectuals' in analyzing Turkish politics of that time period. After the coup, the military officers had asked some law professors to make a brand new constitution for Turkey. The nature of the 1961 constitution is not under investigation here, so only the role of the professors will be analyzed. The law professors were of Kemalist ideology and were determined to make a constitution in line with the ideology of the military. It is obvious that the professors played some sort of an organic intellectual role in making the new regime's ideology dominant in the society. By drafting a new constitution, they aimed at justifying the coup as well as producing the ideology of the new regime. In addition, it can be stated that, the new constitution was seen as a tool for building up the new hegemony after the coup. The new laws paved the way for the diversification of the political arena letting new political actors emerge.
To put it in a nutshell it can be said that the events preceding and following the 1960 coup can be a good case study for applying Gramscian terms/conceptualizations in analyzing Turkish politics.
India-UAE tourism and education linkages
In spite of the continued uncertainty with regard to the trajectory of the covid19 pandemic, globally, countries are trying to return to normalcy. Significantly, the performance of United Arab Emirates (UAE's) tourism sector in the first quarter of 2022 was not just back to pre-covid levels, but actually managed to do better.
H.E. Dr. Ahmad Belhoul Al Falasi, Minister of State for Entrepreneurship and Small and Medium Enterprises and Chairman of the UAE Tourism Council highlighted these point while providing tourism figures for Q1 2022.Hotels received an estimated six million visitors in the first quarter of the year – a rise of 10% from 2019. Revenues for the first quarter of 2022, were AED (United Arab Emirates Dinar) 11 billion or USD 3 billion (2.9 billion) which was a jump of 20% from the first quarter of 2019.
The stellar performance of UAE's tourism sector in the first quarter of 2022 is being attributed to a number of factors including two major events — the Dubai Expo 2020 and the World's Coolest winter campaign.
In order to attract more visitors to the Dubai Expo 2020, UAE had also relaxed conditions for international travellers. The Emirate has also introduced new visitor visa categories with an eye on giving a boost to tourism. What is remarkable is that during the first quarter of 2022, average occupancy increased 25% from 3 nights to 4 nights and witnessed an 80% growth (no other country had such high occupancy rates)
The total number of tourists received was 4 million, and not surprisingly, Indian nationals along with tourists from UK, US and Russia accounted for a significant percentage of tourists to UAE. While other countries like Singapore have also opened their borders to international tourists, including Indians, and removed restrictions, the biggest advantage the UAE has is its geographical location – especially for tourists from the South Asian region. Given that the travelling time is less, even short breaks are possible.
Apart from this, getting a UAE visa is relatively easier than one for the west and even ASEAN countries. UAE also has enough to offer for families in terms of shopping, recreation etc. There is also a wide variety of options, as far as hotels are concerned. Since a significant number of Indians have business links or even offices in Dubai, in many cases holidays are coupled up with business trips. The fact that UAE hosts important cricketing events – in 2021 it hosted the Indian Premier League (IPL) 2021 and T20 world cup – will help it in attracting more Indian tourists in the future.
UAE is not only likely to continue to remain as a favoured tourist destination, but in the near future, it is also likely to attract more international students, especially from India. Apart from its geographical location, and the fact that it is home to a substantial population of South Asian expats, it is also home to a number of campuses of UK and US universities.
Most importantly with an eye on attracting qualified professionals and researchers, UAE has introduced a long term residency visa, dubbed as Golden Visa for researchers, medical professionals and those within the scientific and knowledge fields, and remarkable students. Here it would be pertinent to point out that UAE-India Comprehensive Economic Partnership Agreement (CEPA) which came into effect earlier this month permits easier access for Indian engineers, IT professionals, accountancy professionals and nurses. The introduction of short term work visas will also help in attracting professionals from India.
In the past, one of the reasons why UAE lost out to other countries, in attracting professionals and students from South Asia (though the number of Indian professionals in UAE has been increasing in recent years), who preferred the West, Australia or Singapore, was the fact that UAE did not provide long term residency.
With the introduction of long-term visas, it is not only professionals, but even students who otherwise may have sought to pursue education in the west who will now look towards the UAE. One of the options, which students from India could go for is the dual degree program, which has been introduced by many UK universities, where they spend some time in UAE and the rest in UK. Here it would be pertinent to point out, that UAE universities are also offering scholarships with an eye on attracting international students. One of the provisions of the India-UAE Foreign Trade Agreement (FTA) which both countries signed earlier this year is that India will set up an IIT in Abu Dhabi.
The UAE has been seeking to re-invent for some years. A good example of this is the UAE Vision 2021, Dubai Vision 2030 and Abu Dhabi Vision 2030. The Gulf nation has been able not only to handle covid19 successfully, but with its innovative and visionary thinking it has been able to do remarkably well in attracting tourists. Its ability to think out of the box will enable it to emerge as an important economic hub. UAE is likely to not just remain a favoured tourist destination, but also could emerge as a top preference for Indian nationals to study and work.