Helping social innovators scale up in size and impact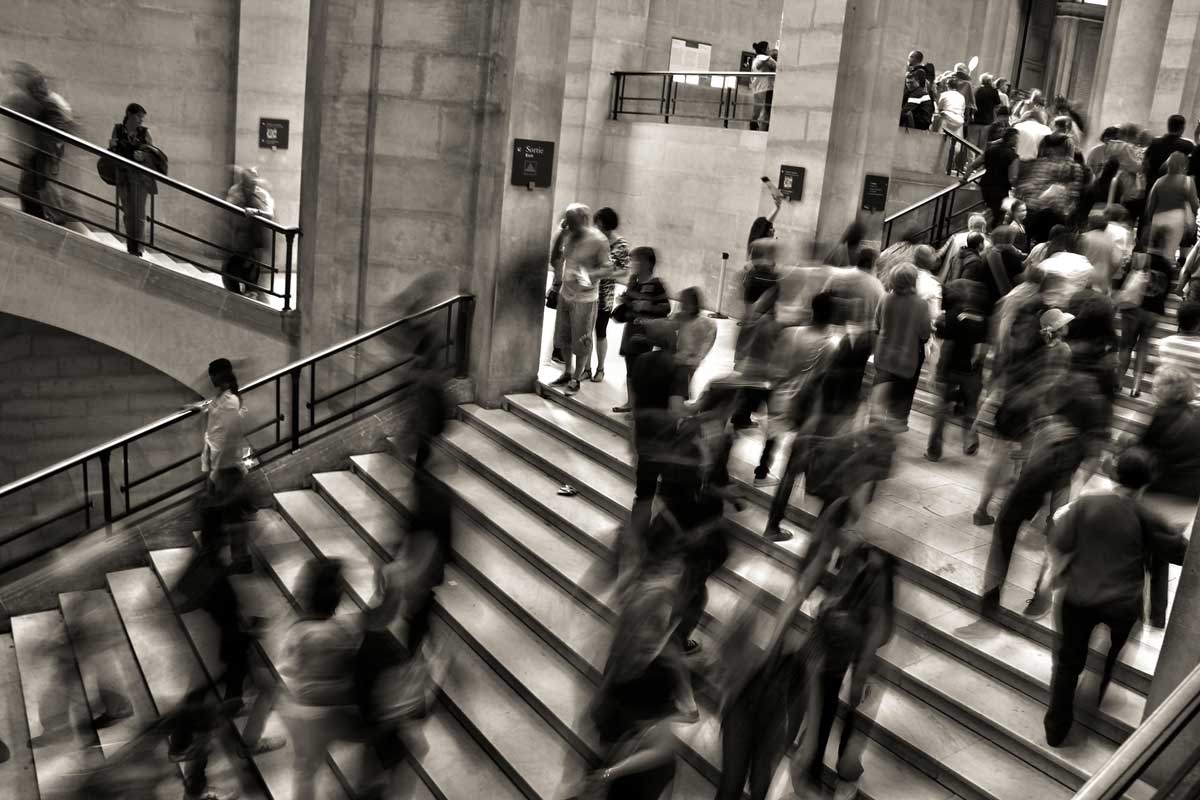 Even with brilliant, original ideas, social innovators are often limited by funding and skills shortages when it comes to scaling up. A new Horizon Europe call is opening on May 12 2022 to set up a European Social Innovation Catalyst Fund that will help social innovators grow their ideas.
Social innovators find new ways to look at long-standing social problems.
As an example, most approaches to homelessness focus on issues like emergency accommodation, drug addiction or mental health services. It's only when a homeless person has passed through systems like these that permanent housing might be considered.
A housing pilot programme conducted by nonprofits Focus Ireland and the Peter McVerry Trust in Ireland between 2014 and 2019 was designed to flip this on its head. Building on innovative housing models already demonstrated elsewhere, Housing First sought to place homeless people in housing and then later, worry about all the other services.
The experiment saw 86% of tenants remain in their apartments and off the streets. It demonstrated that by first housing homeless people, you establish a base for dealing with other issues. The Irish government is now scaling the idea into a national programme.
The issue of homelessness is huge. According to estimates published by the European Federation of National Organisations Working with the Homeless (FEANTSA), 700 000 people face homelessness in the EU each night.
'There are a lot of hoops homeless people need to jump through before they can access actual housing,' said Madeleine Clarke, executive director at Genio, an Irish NGO with a mission to help scale social innovations to solve complex problems.
aThe innovative 'housing-first' approach received government funding and is being scaled across Ireland. Genio is involved in scaling the social innovation from pilot to national programme. Yet many social innovations remain small-scale and bound to their local contexts with a limited capacity to create an impact.
Novel ideas
Social innovations are novel ideas for products, services and systems that meet social needs in a fair and inclusive way. Just transitions depend on social innovation. But it's not always possible to grow an idea to reach its full potential.
'Many successful innovations could be very useful when scaled, but today they aren't,' said Clarke, who agrees that the conditions aren't always there for social innovations to grow beyond their origins. 'If certain social innovations that successfully combat the problems our countries face cannot scale, they will have failed,' she said.
There are two main reasons for this absence according to Clarke. A shortage of funding and a lack of capacity because scaling requires a shift in mind-set and skills.
Social enterprise
One initiative that has successfully managed to scale up is the Italian fashion brand Progetto QUID. They are a social enterprise that uses excess fabric to make high-end clothes. In the process, it creates employment opportunities for vulnerable groups, particularly women. Out of 131 employees, 86% are women, and more than 60% come from excluded groups.
Today they operate ten stores, run a thriving e-commerce operation and partner with big brands such as IKEA, Unilever and L'Oreal. But scaling up hasn't always been easy according to Valeria Valotto, head of public affairs and fundraising at Progetto Quid.
'We need to employ vulnerable people, but our clients also require us to be fast and efficient,' she said. 'Achieving this balance is critical. It requires finding the right senior staff and technical coordinators that can improve our workers' skills. But attracting these people has been a difficult journey.'
People's robot
An EU-funded project that is beginning its journey to market is called ROBOHARSH. It aims to work with technicians to improve working conditions in the steel industry. Their target is a specific maintenance process, a harsh task typically performed by two people on the steel shop floor wearing full protective gear.
'It takes on average 20 to 30 minutes, which is spent in a very unpleasant environment,' said Valentina Colla, coordinator of the ROBOHARSH project, which designed a robotic workstation that performs the task.
'As an engineer you tend to look at this as a technical problem that needs to be solved,' said Colla.
But the ROBOHARSH design framework took a participatory approach by taking into consideration the views of the operators and stakeholders. 'It was quite a positive change for me,' she said, 'But there's also a strong social component to it.'
They reduced costs and the operators went on to become supervisors. For ROBOHARSH, the scaling-up step means adapting the design to different situations.
Common challenges
'Cities face common challenges,' said Jem McKenna-Percy, senior manager at the Greater London Authority and partnership lead of Sharing Cities. They work with municipal governments to address challenges common to many European cities.
By addressing some of today's most pressing urban challenges such as urban mobility, renewable energy and community engagement, Sharing Cities has the goal to make cities more liveable.
The success of an e-bike pilot scheme in Lisbon, Portugal, prompted the local government to expand the scheme. Today they have 2 000 e-bikes in operation, which is expected to climb to 4 000 in the next few years, and the city also expanded its investment in bike lanes. The results of these types of projects were in turn shared among participating cities so that other cities could replicate their successes.
The project initially invested €24.5 million in the creation of an evidence base and business models which could then be applied in a scaling-up process. Following that, it mushroomed.
'Follow-up funding by the city governments reached €265 million after they saw the success of the initial projects,' said McKenna-Percy.
The research in this article was funded by the EU. This article was originally published in Horizon, the EU Research and Innovation Magazine. 
Confrontation between US and Chinese ships in South China Sea
A US Navy destroyer sailed near the disputed Paracel Islands in the South China Sea and sparked yet another confrontation between the US and China for the second day in a row, informs London's 'The Independent'.
The first confrontation occurred when the USS Milius guided-missile destroyer sailed near the group of islands.
Next day the ship was spotted again in the vicinity of the islands, as part of a "freedom of navigation operation" challenging requirements from China, Taiwan, and Vietnam, that require advance notification or permission before a military vessel can pass through.
China said that the US's actions violate its sovereignty and security and said its navy and air force had forced the American vessel away, something the US military has denied. Beijing also warned the US of "serious consequences".
The latest incident comes as tensions between the US and China have plumetted to new lows.
"The United States challenges excessive maritime claims around the world regardless of the identity of the claimant," said US 7th Fleet spokesman Luka Bakic.
China's Ministry of National Defense responded by accusing the US of "undermining the peace and stability of the South China Sea".
"The act of the US military seriously violated China's sovereignty and security, severely breached international laws, and is more ironclad evidence of the US pursuing navigation hegemony and militarizing the South China Sea," ministry spokesman Tan Kefei said.
He said China will take "all necessary measures" to ensure security, but did not elaborate further.
In recent years, China has become increasingly assertive in the region, prompting the US to push back.
The South China Sea is an important waterway for global trade, with around $5 trillion in trade passing through each year. Additionally, the area holds valuable fish stocks and undersea mineral resources.
Seymour Hersh: The cover-up
This is a new comment of American journalist Seymour Hersh: "It's been six weeks since I published a report, based on anonymous sourcing, naming President Joe Biden as the official who ordered the mysterious destruction last September of Nord Stream 2, a new $11-billion pipeline that was scheduled to double the volume of natural gas delivered from Russia to Germany.
The story gained traction in Germany and Western Europe, but was subject to a near media blackout in the US.
Two weeks ago, after a visit by German Chancellor Olaf Scholz to Washington, US and German intelligence agencies attempted to add to the blackout by feeding the New York Times and the German weekly Die Zeit false cover stories to counter the report that Biden and US operatives were responsible for the pipelines' destruction.
Press aides for the White House and Central Intelligence Agency have consistently denied that America was responsible for exploding the pipelines, and those pro forma denials were more than enough for the White House press corps.
There is no evidence that any reporter assigned there has yet to ask the White House press secretary whether Biden had done what any serious leader would do: formally "task" the American intelligence community to conduct a deep investigation, with all of its assets, and find out just who had done the deed in the Baltic Sea.
According to a source within the intelligence community, the president has not done so, nor will he. Why not? Because he knows the answer.
In early March, President Biden hosted German Chancellor Olaf Scholz in Washington. The trip included only two public events — a brief pro forma exchange of compliments between Biden and Scholz before the White House press corps, with no questions allowed; and a CNN interview with Scholz by Fareed Zakaria, who did not touch on the pipeline allegations.
The chancellor had flown to Washington with no members of the German press on board, no formal dinner scheduled, and the two world leaders were not slated to conduct a press conference, as routinely happens at such high-profile meetings. Instead, it was later reported that Biden and Scholz had an 80-minute meeting, with no aides present for much of the time.
There have been no statements or written understandings made public since then by either government, but I was told by someone with access to diplomatic intelligence that there was a discussion of the pipeline exposé and, as a result, certain elements in the Central Intelligence Agency were asked to prepare a cover story in collaboration with German intelligence that would provide the American and German press with an alternative version for the destruction of Nord Stream 2.
In the words of the intelligence community, the agency was "to pulse the system" in an effort to discount the claim that Biden had ordered the pipelines' destruction…" stresses Seymour Hersh.
ABC news: Xi signals strength in Russia-China alliance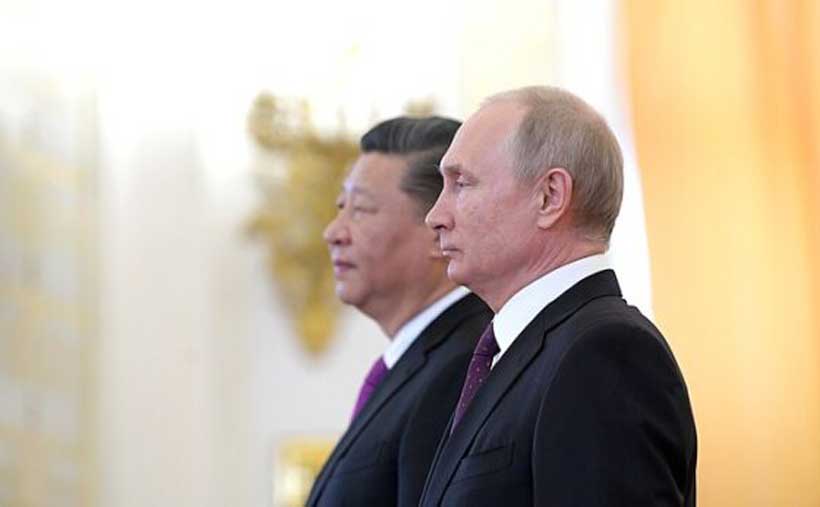 Chinese President Xi Jinping departed Moscow on Wednesday after two days of highly symbolic meetings with Russian President Vladimir Putin, in which the two presented a united front and an alternative vision for global leadership, notes ABCnews.
Despite statements saying that "China-Russia relations are not the kind of military-political alliance during the Cold War," China and Russia made clear they wanted to "advance the trend toward a multi-polar world."
"This highly publicized summit may reflect a shift towards a new and more active role for China, as it seizes the opportunity to convey diplomatic – and possibly tangible – support for Russia and any other state that wishes to defy the West," – Michael Butler, associate professor of political science at Clark University, told ABC News.
Joint animosity towards the U.S.-led world order has kept Russia and China close despite Putin's war in Ukraine and western sanctions against Russia has made China their biggest customer and economic lifeline.
Beijing increasingly sees Russia as necessary ally as China and United States continue to fallout over numerous fronts not limited to Taiwan and access to semiconductors. It was further exasperated by the spy balloon episode earlier this year.
Beijing had initially hoped that the spiraling tensions with the U.S. would abate in the wake of Xi's meeting with President Joe Biden in Bali last November, but as they continued to crater, Xi seems to have re-prioritized Russian relationship. He even aimed a rare direct slight at the United States earlier this month, blaming the Americans for "containment and suppression" as the reasons for China's economic challenges.
Xi highlighted on numerous occasions over the two days of meetings that Russia and China are each other's largest neighbors and that their partnership is "consistent with historical logic and a strategic choice of China."