Nearly 20 million people in Afghanistan – almost half the population – are facing acute hunger, humanitarians warned in a UN-backed report, published on Monday.
The latest Integrated Food Security Phase Classification (IPC) analysis for the country also revealed a pocket of "catastrophic" levels of food insecurity in the northeast, affecting thousands.
The analysis was conducted in January and February by partners who include the UN Food and Agriculture Organization (FAO), sister agency the World Food Programme (WFP), and many non-governmental organizations.
Averting a catastrophe
Although humanitarian assistance helped avert a food security catastrophe over the harsh winter in Afghanistan, hunger still persists at unprecedented levels, according to the report. 
Richard Trenchard, FAO Representative in the country, described the food security situation as dire.
"Humanitarian assistance remains desperately important, as do the needs to rebuild shattered agricultural livelihoods and re-connect farmers and rural communities to struggling rural and urban markets across the country. Unless these happen, there will be no way out of this crisis," he said. 
The IPC was developed in 2004 to determine the severity and magnitude of food insecurity and acute malnutrition situations in a country.
Slight improvement expected
The report predicts there will be a slight improvement in food security in Afghanistan from June through November, with the number of people facing acute food insecurity dropping to 18.9 million.
This is partly due to the coming wheat harvest, which runs from May to August, as well as the scale-up in food assistance this year and increased support to agriculture.
"Food assistance and emergency livelihood support are the lifeline for the people of Afghanistan. We mounted the world's largest humanitarian food operation in a matter of months, reaching more than 16 million people since August 2021," said Mary-Ellen McGroarty, WFP's Country Director and Representative in Afghanistan. 
A 'catastrophic' first
However, the report warned that any gains will be limited, as lingering drought and the economic crisis continue to threaten the lives and livelihoods of millions across the country.
The partners were particularly concerned that a small pocket of "catastrophic" levels of food insecurity – IPC 5, the highest phase on the scale – has been detected, marking a first since the scale was introduced in Afghanistan in 2011.   
More than 20,000 people in Ghor province, located in the northeast, are facing catastrophic levels of hunger resulting from a long period of harsh winter and disastrous agricultural conditions.
Ukraine war pressures
The report said that although the upcoming harvest will bring some relief for millions, that relief will only be short-term for many.
Fallout from the war in Ukraine continues to put pressure on Afghanistan's wheat supply, food commodities, agricultural inputs, and fuel prices.
Furthermore, access to seeds, fertilizer and water for irrigation is limited, labour opportunities are scarce, and people have incurred enormous debts to buy food over the past few months.
Supporting people and agriculture
FAO and WFP continue to scale up their programmes across Afghanistan.
"We are working with farmers, millers, and bakeries, training women and creating jobs to support the local economy. Because the people of Afghanistan would much prefer jobs; women want to be able to work; and all girls deserve to go to school," said Ms. McGroarty of WFP.
"Allowing the economy to function normally is the surest way out of the crisis, otherwise suffering will grow where crops cannot," she added.
WFP has reached more than 16 million people in Afghanistan so far this year with emergency food assistance, while also supporting local markets, and working with retailers and local suppliers.
The agency also continues to invest in skills training and climate adaption projects so that families can cultivate their land and grow their own food.
Meanwhile, FAO continues to ramp up assistance to farmers and herders in rural areas in Afghanistan.
The UN agency will assist more than nine million people this year through a range of interventions that include support for crop, livestock and vegetable production; cash transfers, and the rehabilitation of vital irrigation infrastructure and systems. 
In more news from Afghanistan:
Escalating restrictions on women
The head of UN Women has expressed grave concern over the latest announcement by the country's de facto authorities.
This weekend the Taliban ordered that all women must cover their faces in public and should only leave their homes in cases of necessity. Any violations will result in their male relatives being punished.
"The latest directive by the Taliban is a further escalation of restrictions on women and girls, including impeded return to work and inability to pursue their education," said Sima Bahous, Executive Director of UN Women. 
Freedom of movement is a fundamental human right, she stated.
"It is an absolute prerequisite for women's ability to exercise the full range of their rights and to be active participants in society. Where women's rights are constrained, everyone is diminished." 
High price to pay
Ms. Bahous recalled that earlier this year, the UN Secretary-General had noted the de facto authorities' decision to deny education to girls above the sixth grade.
She was further alarmed by reports about women being unable to drive, take public transport, or simply move from place to place.
"Such constraints increasingly limit women's ability to earn a living, access health care and education, seek protection, escape situations of violence, exercise their individual and collective rights, and act with agency." she said.
Ms. Bahous added that these accelerating violations of women and girls' rights are costing Afghanistan dearly and are impacting on social and economic growth. 
It is estimated that current restrictions on women's employment have resulted in up to $1 billion in immediate economic losses, she said, or up to five per cent of the country's economic output. 
With more than half the population requiring humanitarian assistance, amid food insecurity and malnutrition, "the latest restrictions make attempts at recovery harder, if not impossible," she said. 
"We urgently call on the de facto authorities to respect their obligations under human rights law and the full human rights of women and girls, including the immediate restoration of women's and girls' independent freedom of movement, and their rights to work and to education to the highest level."
"Haqeeqi Azaadi" or "Political Invasion"?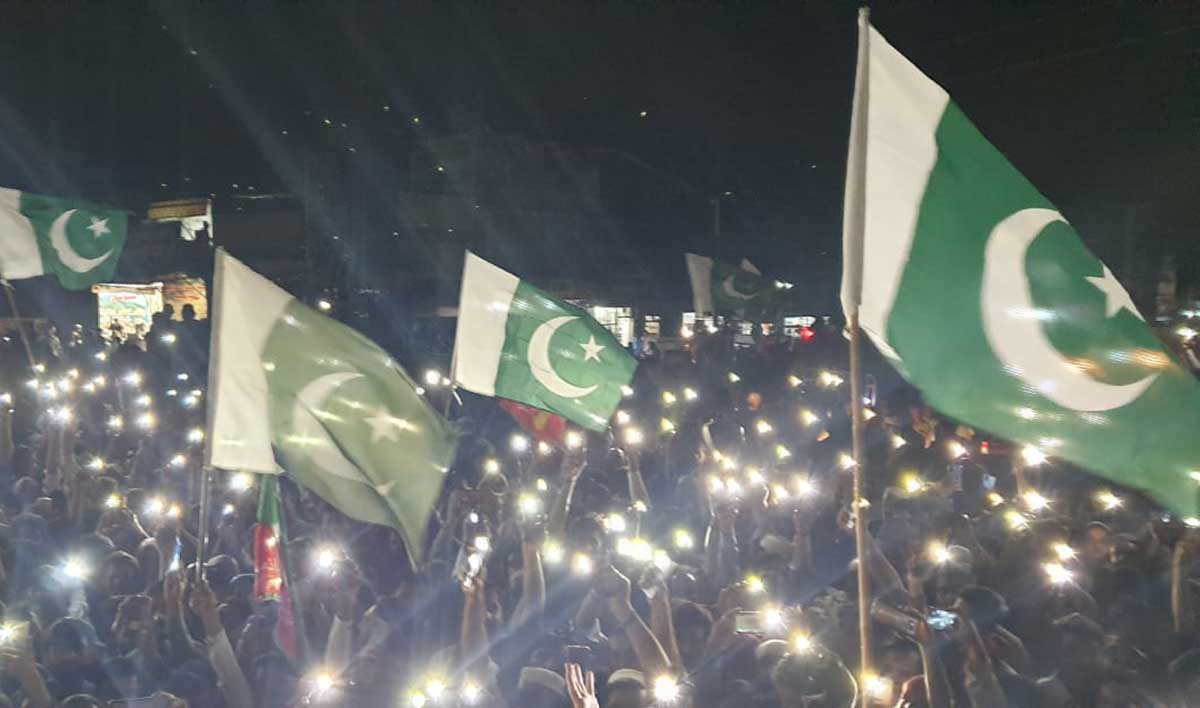 You call it a "Long March" or an "Azaadi March" or a "Haqeeqi Azaadi March" and lastly according to some people "Political invasion of the capital"; whatever attempt it may be, the impact of this "Long March" will not be "Short" at all. Seems like history is repeating. Yesterday, it was PTI, later it was TLP, then JUIF, PDM & now again PTI. This reminds us about a Supreme Court's historic judgment on Faizabad Sit in by Supreme Court, which is quite relevant again in these crucial times. The historic judgment of Supreme Court on Suo moto quotes that "The leaders of the dharna intimidated, hurled threats, abused, provoked and promoted hatred. The media provided unabated coverage. Inflammatory speeches were delivered by irresponsible politicians. Some unscrupulous talk-show hosts incited and provoked citizens." Isn't the situation once again similar? Doesn't it seem like history is repeating? Few analysts consider it to be a worst kind of situation.
Supreme Court writes in its judgment that "the freedom of speech and expression and of the press are fundamental right. However, these rights cannot be used to denigrate or undermine the glory of Islam, security or defence of Pakistan, friendly relations with foreign States, public order, decency or morality or in relation to contempt of court, or commission of or incitement to an offence. He categorically mentions that "PEMRA Ordinance mirrors the restrictions as set out in Article 19 of the Constitution and further prohibits broadcasts which are, "likely to create hatred among the people or is prejudicial to the maintenance of law and order or is likely to disturb public peace and tranquility." So, Supreme Court has already given clear instructions that if some event is likely to disrupt peace and tranquility, media broadcasts can be prohibited.
Insiders say that we are in a dead end and this is the most crucial time of history for Pakistan, especially when the economic fate has to be decided by IMF on 25th May when Imran khan marches on Islamabad. So let's playout the possible upcoming scenarios which political stakeholders may have to consider;
Marching towards Islamabad with huge crowds is one thing but forcing a government to dissolve assemblies with this crowd is another thing. Imran Khan very well knows this is a do or die situation for his political career as well. He knows his March will only succeed if he can force an early election.
Bringing larger mobs to Islamabad will only be fruitful if there is some kind of disruption by the present government or by the PTI itself. IK knows that a prolonged sit in without happenings in the red zone won't be impactful.
PTI leaders have been repeatedly convincing people including government employees, Army officers and police to bring their families in their Haqeeqi Azaadi March. The question which arises is that "Why IK doesn't bring own family members to join the "Jihad" or "Haqeeqi Azaadi"?
IMF has to take crucial decision on Pakistan's economic fate. Without an IMF Package, a Srilanka type scenario may arise. The decision will come on the same date as of long march, on 25th May. This is a do or die situation for Pakistan's economy. So the leaders of this March should definitely come with a futuristic economic plan and tell the masses how will they get rid of this dire economic situation.
While Srinagar Highway will be full of Marchers led by the so-called Ambassador of Kashmir, a big decision is expected to come from Srinagar about Yasin Malik. Unfortunately, it is expected that his sentencing maybe announced on 25th May as well.
The government also has limited options. They are arresting leaders of PTI. They are raiding houses in their own panic mode which will further incite the situation. The removal of fuel subsidiary has become inevitable and when it happens it will be the most unpopular decision. Rising, Inflation will cut purchasing power. Finalization of IMF program has brought them to a dead end.
The dread is in the air. 25th May is around the corner. It is Crucial. It is Do or Die for Pakistan. We must fear!!
When Politics turns Personal; The Toxic Allegations & Accusations become a Norm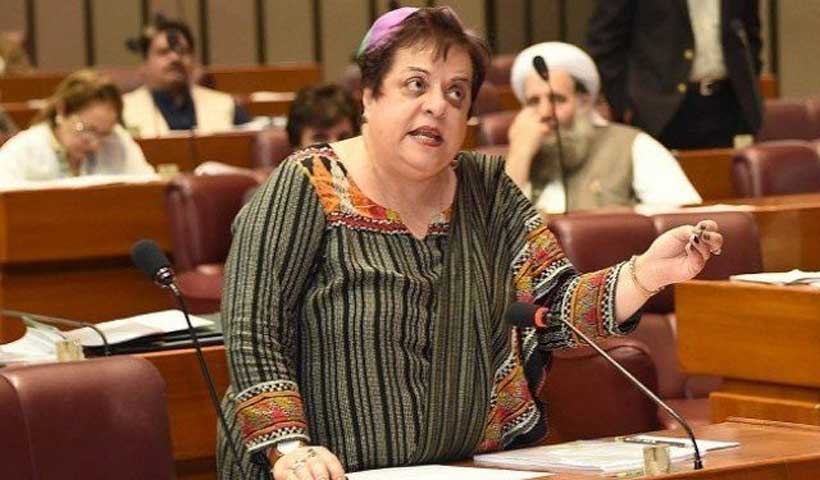 There is something happening beneath this political turmoil which is NOT looking good!!
Whenever Political landscape turns into a Personal battleground, defeats become unacceptable. These past few days are a perfect case study to see that how Political elite in Pakistan has done whatever it took it to stay in power. In this power grab scenario, there could be numerous losses including the integrity of institutions. We have unfortunately entered into a very dangerous phase, where some political stakeholders have put all stakes at risk, where they have stretched their limits beyond a constitutional limit, all to gather mass support, all to stay in power and avoid defeat. Is it a threat of losing power? Is it a double game? Is it a practical hybrid war we are fighting? Whatever it is, it doesn't seem to be good. All is at stake, all is at risk and all is toxic.
As if the political temperature was not noxious enough, Shireen Mazari Saga took place. Once again, accusations, allegations and assumptions started pouring in against the state institutions. Soon after her arrest, her daughter, a lawyer herself Imaan Zainab Mazari alleged that her mother was beaten by male police officers during the arrest. But few minutes later, a video clip surfaced that showed clearly that her mother was arrested by Female Police officers in broad daylight and as per the law. Lie number 1 of the daughter stood exposed. Within moments, without any cogent evidence the lady, known for many controversies in the past targeted state institution for such an act, although the anti-corruption already had taken responsibility of her arrest.
Abuse of power can never be tolerated, regardless of who it targets or from where it emanates. This mantra is true and everyone has an equal belief on it but let's take a deep dive to see that how politics turned dirty in this case, how blame game took place and how this entire episode was used as a tool to churn propaganda against Army leadership and Armed Forces.
1. The anti-corruption police had arrested Shireen Mazari and she herself accepted that Prime Minister and Interior minister were responsible for my arrest. But the mother daughter nexus brazenly started blaming institutions without any solid evidence. Shouldn't there be an inquiry on this too?
2. PTI was always of the opinion that why courts were opened mid night to send IK packing while he wasn't listening to anyone however when same court gave a verdict in favor of PTI ex minister, late night, it was celebrated and much appreciated by Shireen Mazari & IK who have been spearheading anti judicial tirade until recently. Isn't it blatant hypocrisy? Judicial inquiry has been ordered by the Court which is a positive sign, but the serious allegations which Mazari nexus have raised must also be inquired during this newly formed judicial inquiry. Should the Judiciary not question them on hurling these baseless allegations?
3. The present government, whose Police itself arrested Shireen Mazari disowned this attempt. Attorney General displayed his ignorance about the matter in front of the court. So, somehow the government created this impression in the public eye that they are not to be blamed for the arrest of Shireen Mazari. Was it a double game? Or a deliberate effort to discredit institutions?
Pakistan is already facing serious economic downfall, political uncertainty and civil strife. PTI has also announced Long March to Islamabad on 25th May which is likely to further exacerbate already fragile political and economic instability. It has become quite evident now for achieving petty political ends, our political elite has no serious resolve to address the crisis confronting the country. Country is being deliberately pushed to limits of economic and political dead end. The political immaturity and lack of vision to handle the crisis situation is also hurting the repute of institutions amidst internal political wrangling. If political leadership doesn't come to grips of the critical situation prevailing which is likely to aggravate further in coming days, people of Pakistan in particular and the country in general are likely to suffer unprecedented damage. Political elite must put its acts together and steer the country out of prevalent political and economic crisis by showing sagacity and political wisdom until it's too late.
Accusations to Acknowledgement: The Battle of Article 63 A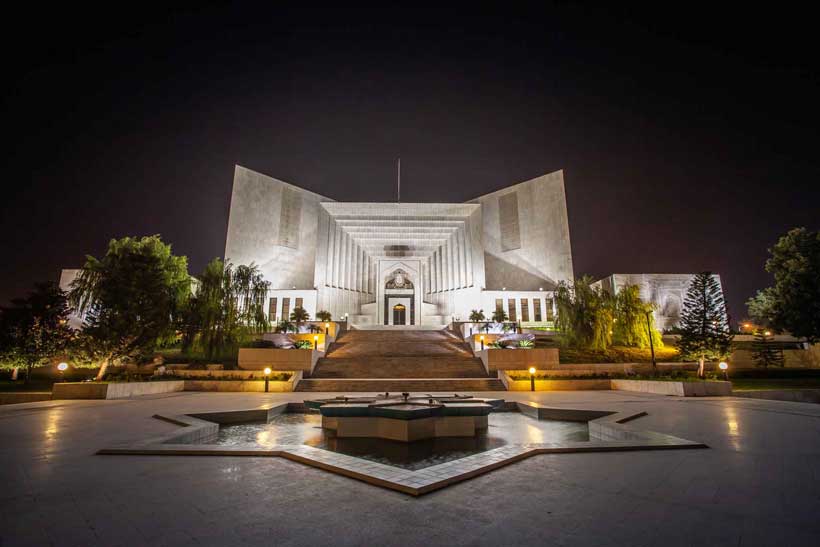 The weather is heating up. As the May is ending, Political temperatures are soaring. The fate regarding the country's political and economic stability will be measured in the upcoming days. Earlier, PDM built momentum by taking on institutions. Maryam Nawaz raised the temperature by targeting key personalities and institutions. Allegations were bursting against the institutions in all dimensions. Today, we witness reversal of roles. Accusations have been outflowing in every Jalsa by PTI. But now suddenly, the "accusations" turned into "acknowledgment". "Complaints" started transforming into "Compliments". Is it the change of narrative? Is it another U-turn? Or is it the restoration of confidence in the institutions? Where will this chaos end?
The Supreme Court's "decision" or as they say "opinion" or "binding" on Article 63 A has raised some pertinent questions on the status of CM Punjab election? In the interpretation of Article 63 A of the constitution, the Supreme court categorically condemns the practice of horse trading by calling it "a cancer afflicting the body politic". Supreme Court in its decision of 3-2 rejected the vote count of these dissident members against the party directives. So the future of the Chief Executive of Punjab is now under threat because it is contrary to what happened in National Assembly. The political instability continues and the situation is messy.
In light of this verdict, Hamza has a support of 172 MPAs in Punjab assembly but at the same time, he also has 4 dissenting members which draws the figure to 168. Now further moving ahead, PTI and alliance also has a collective figure of 168 votes minus 21 dissenting members. The situation here in Punjab is way too complex now. A support of 186 members is required for a clear majority in Punjab assembly to formulate a government. This current Punjab government can either fall through a governor led vote of no confidence or a Supreme court order. The governor even has a right to dissolve the assembly with his discretionary powers according to Article 112 (2) of the constitution. Supreme Court has already made its decision on cross voting against Party fiat. Now legal experts are interpreting the decision in their own dictionaries. What will happen in Punjab? What will happen on the federal level? Will there be an election call? If so, what will be the care taker setup? Will there be a fresh mandate? Who will make the hard economic decisions? Lot needs to be answered in these crucial times.
From "My judges disappointed me" to "Thankyou Supreme Court", a lot has happened and a lot is ready to take place. Islamabad is full of gossips, interpretations, whispers and predictions these days. There is something seething under this political turmoil. The Red zone is under a lot of pressure whether politically or economically. Pre – Elections, Elections and then Post elections, we have a lot of consequences of a lot of hard decisions. But hard decisions need to be taken. Question is who is ready to make the hard choices? Be Afraid!!