Political History has indeed documented that power collapses, absolute power collapses absolutely. The worst scenario is political power fraught with deep-seated corruption, lack of transparency and lack of public accountability. This has been the case, over the years, throughout the world. And, of course, examples are abound in Europe, Asia and Africa. Corruption has been an unerasable characteristic feature of African politics, from Maghreb down to the Southern African Development Community, from East African Community and the Horn of Africa across the Sahel to the Atlantic coastal West African States.
During political campaigns almost all the potential candidates eyeing for the presidential position make skyline promises and pledges to uproot corruption. Military also use corruption as one of the reasons for overthrowing constitutionally elected governments. The practical reality is that corruption has become part and particle of African political culture, and politicians are always getting involved in flagrant violations of constitutions.
Transparency International, a Berlin-based global NGO that focuses on reducing graft, these past years, has attempted researching and documenting reports on corruption. It says corruption, in practice, is worldwide. It ran a survey in 28 countries in sub-Saharan Africa in 2019 and this year to attempt to measure the level of corruption. The latest survey report says only a few countries, though, stood out as remarkably clean across Africa.
Senior Writer Kate Whiting indicated in her report on the Transparency International's Global Corruption Barometer – Africa 2019 found more than half of 47,000 citizens in the 35 countries surveyed believed their nation has become more corrupt – and that the government isn't doing enough to tackle the problem.
The report says: "Corruption is hindering Africa's economic, political and social development… More than this, it affects the wellbeing of individuals, families and communities." And in some countries, including Kenya, Malawi, Nigeria and Uganda, two-thirds of people fear retaliation if they speak up about corruption, so it goes unreported. The report attributed the deterioration of rule of law and democratic institutions, as well as a rapidly shrinking space for civil society and independent media to corruption in Africa.
In July 2009, Barack Obama was right when he told political tyrants and autocratic African leaders who have enriched themselves through opaque deals that Africa's future (including efforts to uprot all kinds of crimes, engage in sustainable development et cetera) is up to Africans.
"Development depends upon good governance. That is the ingredient which has been missing in far too many places, for far too long. That is the change that can unlock Africa's potential. And that is a responsibility that can only be met by Africans," Obama said during his first landmarked presidential trip to Africa.
Obama, in addition, declared that "Africa doesn't need strongmen, it needs strong institutions." Some leaders of external countries have it a policy to interfere in the internal politics of African States, and as a result end up supporting long-time corrupt autocratic leaders. Here it must not be absolutely analysed that the United States is dictating or imposing its form (model) of democracy.
It is a normal political culture to show tenets of good governance by public accountability and that business deals at the highest levels are conducted with transparency. For instance, large-scale deals involving natural resources and financial, must be thoroughly discussed at the legislative assembly, and approved by the executive cabinet. Unilateral decisions taken, without consulting with legislative body or parliament and the cabinet, by a leader are proned to be also criticized by the civil society.
Under the presidency of Jacob Zuma, who ruled South Africa from 2009 to 2018, corruption was at its highest. Zuma participated in anti-apartheid struggle until South Africa finally attained its independence in 27 April 1994. He held various positions in ruling African National Congress (ANC) until he was elected president of South Africa. Before that, he was the deputy to President Thabo Mbeki, but was dismissed of corruption over arm deals. There were multiple graft scandals, that he was forced to step down in February 2018, and currently spends time in prison, and faces corruption allegations in court.
In January 2018, as elected president of the African National Congress, Cyril Ramaphosa has raised hopes that he will stamp out corruption. "Corruption must be fought with the same intensity and purpose that we fight poverty, unemployment and inequality. We must also act fearlessly against alleged corruption and abuse of office within our ranks," Ramaphosa declared in his maiden speech after his election. "We must investigate without fear or favour the so-called 'accounting irregularities' that caused turmoil in the markets and wiped billions off the investments of ordinary South Africans," he added.
Last May 2021, the South African commission investigating corruption and graft, Ramaphosa acknowledged that the ruling ANC party did little to prevent corruption, including by his predecessor Jacob Zuma. "State capture and corruption have taken a great toll on our society and indeed on our economy as well," Ramaphosa said. "They have eroded the values of our constitution and undermined the rule of law. If allowed to continue they would threaten the achievement of growth, development and transformation of our country."
Since Ramaphosa made his promise in 2018, already five years, there are still fresh demonstrations and allegations of persistent corruption in Ramaphosa's administration and inside the government.
South Africa is not an isolated case. It's neighbouring southern States including Mozambique and Angola have similar horrible cases. After 38 years of rule, in 2017 President dos Santos stepped down from MPLA leadership. in efforts to fight corruption, Angolan leader João Lourenço removed many of the country's top politicians including Isabel dos Santos who were seriously corrupt under Jose Eduardo Dos Santos.
According to the Economist, diamonds and oil make up 60% of Angola's economy. Its population estimated approximately 25 million. The country now depends on expensive food imports, mainly from South Africa and Portugal, while more than 90% of farming is done at the family and subsistence level. Thousands of Angolan small-scale farmers are trapped in persistent poverty.
From the Maghreb coastline to Sudan, Eritrea, Ethiopia and Somalia are all engulfed with corruption. Sudan, located in northeast Africa, has economic crisis, social problems despite its huge natural resources. Apparently, Omar al-Bashir, who had ruled the country for 30 years, did little for native country, his motherland, monopolized political power and ran deeply corrupt government. The New York Times wrote that Sudan's economy was largely shattered due to political tyranny, deep-seated corruption and poor policies.
Peter Fabricius, Research Consultant from the South Africa's Institute for Security Studies (ISS), cited corruption, quite recently in his article headlined – African Coups Are Making A Come Back – as one of the factors negatively affecting development.
Nigeria has also experienced the worst and the highest levels of corruption. In an interview, Ambassador Uche Ajulu-Okeke with thirty-year achievements in the Nigerian Foreign Service spoke about the present-day Federal Republic of Nigeria, located in West Africa. Several years after its independence, the leaders have not succeeded in rebuilding the state institutions enough to reflect all-inclusive ethnic diversity, let alone in adopting Western-style democracy that takes cognizance of different public opinions on development issues in the country. The struggle for and misuse of power have brought the country into a stalemate, disrupting any efforts to overcome the deepening economic and multiple social crisis.
She further pointed to nepotism at all levels and institutions of government. Morbid corruption. Endemic kleptocracy. Ethnic cleansing and persecution of christians and ethnic capture of the military and security apparatus of the state. Massive corruption and widespread kleptocracy with indigenous ethnicities in power making strenuous effort to capture state resources to the exclusion of other ethnic groups.
Still in West Africa on the Atlantic coast, Guinea early this month said it would prosecute former president Alpha Conde, who was toppled in a military coup last September, for mismanagement, misuse of power and corruption, for murder and other crimes committed during his time in office. Conde will be among 27 former senior officials to face prosecution.
According to AFP report, the list of names includes a former president of the constitutional court, ex-speakers of parliament, a former prime minister and many former ministers, legislators and heads of the security services.
In 2010, Conde became the first democratically elected president in the history of the West African country. But his popularity dived in his second term as critics accused him of authoritarianism, and opposition protests were violently repressed. He was deposed on September 5, 2021 by army officers led by Colonel Mamady Doumbouya, a former special forces commander. Doumbouya has since been sworn in as interim president and implemented a crackdown on alleged corruption by the former regime.
Mineral-rich but deeply poor and saddled with a reputation for corruption, Guinea has enjoyed few periods of stability since gaining independence from France in 1958. Many Guineans initially welcomed the coup but there is growing discontent in the nation of 13 million people.
Reports documented extravagant lifestyles of a small elite class in Africa. Such lifestyles are inseparately linked to corruption and misuse of siphoned funds. The case of the following: British Broadcasting Corporation reported last September 2021, quoted an official statement that "wherever possible, kleptocrats will not be allowed to retain the benefits of corruption" and that was the case relating to the Justice Department of the United States decision to sieze $26.6m (£20m) from Equatorial Guinea's Vice-President Teodorin Nguema Obiang Mangue.
He is popularly known for his unquestionable lavish lifestyle, he has been the subject of a number of international criminal charges and sanctions for alleged embezzlement and corruption. He has a fleet of branded cars and a number of houses, and two houses alone in South Africa.
Teodorin Nguema has often drawn criticisms in the international media for lavish spending, while majority of the estimated 1.5 million population wallows in abject poverty. Subsistence farming predominates, with shabby infrastructure in the country. Equatorial Guinea consists of two parts, an insular and a mainland region. Meanwhile, Equatorial Guinea is the third-largest oil producer in sub-Saharan Africa.
In Mozambique, Armando Ndambi Guebuza, the oldest son of of the former President Armando Guebuza has been targeted and accused of allegedly receiving the biggest share of the money embezzled from the loans mobilized with State guarantees, having pocketed US$33 million (equivalent €28 million). With the money, Armando Ndambi Guebuza bought top-of-the-range cars, some of which he gave to friends, and in addition purchased real estate inside and outside the country and paid for super high-class leisure trips. Armando Ndambi Guebuza used his influence with his father to make business schemes possible and to take advantage of his wealth for himself and his associates.
Still in southern Africa, and back to Angola which has its own corruption tales. As known, it is a country on the west coast of southern Africa. It is the second largest Lusophone (Portuguese-speaking) country in both total land space and by population (behind Brazil), and is the seventh largest country, endowed with natural resources, in Africa.
Understandably, this is just one isolated case here. Isabel dos Santos amassed an empire worth more than $2 billion as the daughter of the former president. Dos Santo has come under scrutiny after a number of media outlets, including the New York Times, the BBC and The Guardian published artciles based on the "Luanda Leaks" – a cache of some 700,000 documents related to her allegedly corrupt business dealings that were released to the International Consortium of Investigation Journalists (ICIJ).
Dos santos was appointed to head Angola's state oil company Sonangol in 2016 when her father was still the president of the country. (He finally retired in 2017 after ruling Angola for 38 years.) Growing revenue from resources including oil has created opportunities for corruption, an estimated $32 billion disappeared from government under Dos Santos administration, according a report by Human Rights Watch (HRW).
President João Manuel Gonçalves Lourenço asserted in his many speeches, promised to scale up the fight against systemic corruption, at least, a new narrative for Angolans and the entire Africa. Arguably, he has the mandate to discharge that responsibility for the benefits of his people. Whether João Lourenço will deliver his dedication in tackling corruption head-on and reducing economic graft in his country, time will definite tell. The society is watching.
Angola, Mozambique and South Africa are members of the Southern Africa Development Community (SADC). Notwithstanding so many problems that hinder Africa's development, the postcolonial period has seen quite an array of oppressive systems. The so-called democratic but dictatorial regimes, many previous military dictatorships have primarily failed to develop the economic, leaving dilapidated structures. Siphoning state coffers through dubious and opaque means is still the order of the day.
While African politicians continue blaming foreign actors and external factors for their economic woes. The statist economic systems of the past fifty years miserably failed to create free and prosperous African societies, even while they have been incredibly beneficial to Africa's ruling elites and people who are politically connected.
William Gumede, an Honorary Associate Professor, Public and Development Management, University of the Witwatersrand; and author of the recently released bestselling 'Restless Nation: Making Sense of Troubled Times' wrote a briefing paper for the Foreign Policy Centre in which he criticized Western countries for protecting their allies by turning a blind-eye to official corruption by ruling parties and leaders in the name of the so-called 'war on terror' or craftily overlooked corruption in order to secure mineral or oil rights as well as lucrative contracts.
"Civil society in Western countries and new emerging powers entering Africa should also hold their governments and businesses to account to ensure they are not overseeing corrupt and opaque operations. Corrupt governments, businesses and individuals – from Western as well as new emerging powers must be named and shamed in order to feel the reputational effects of corrupt activities," he suggested in the policy paper.
Corruption in business is often not seen in a serious light by business leaders either globally or locally. The global financial crisis was essentially caused by corrupt and greedy bankers, traders and those working in the corporate sector. Yet, many of these business leaders and companies now flourish in the aftermath of the global financial crisis, as if they are blameless. Companies should be compelled to adhere to a set of integrity standards (in which they would foreswear corrupt activities) when trading in government contracts.
African public officials often dismiss international organisations' corruption reports on Africa, saying these reports are infused by Western bias. African critics claim that such analysis overlooks corruption in Western countries and only focuses on developing countries. This is of course true, but only to some extent. The hypocrisy issue is a valid but separate debate and should not downplay the real seriousness of corruption at home.
Alternatively, Western countries look the other way when corrupt African governments are their allies, this has in fact encouraged corruption. Western business organizations also exercabate corruption by colluding in corrupt practices. China, as a new emerging power on the block, has continued these age old practices in return for investment opportunities.
The organs of the state, that is the executive, the legislature and judiciary and the fourth estate (media must necessarily do more effective investigative journalism to uncover wrongdoing) must engage in "checks and balances" – this to a considerable extent, will scale back corruption in society. The political leader and the executive mus periodically account for certain decisions in parliament.
In the long-term, the best antidote to corruption is to foster values (fairness, transparency, public accountability) across the continent which reward honesty and discourage dishonesty. Besides setting up anti-corruption committees and commissions, civil society organizations at the grassroots should step up public campaigns across Africa against corruption. The masses must know the extent of corruption, the impact it has on public service delivery, and how to monitor as well as report it, and the importance of holding their elected leaders and public servants more vigorously to account.
In final conclusion, it is worthy, at least, to keep in mind the suggestion made by the Republic of Ghana's Vice President, Mahamudu Bawumia, who early May 2022 stated: "Building strong institutions means putting in place the right systems and practices that ensure transparency and brings about efficiency. As the saying goes, the biggest disease is corruption and the vaccine is transparency. The fact is that corrupt people hate transparency."
Why African Leaders Complain of Wheat Imports and Yet Ignore Zelensky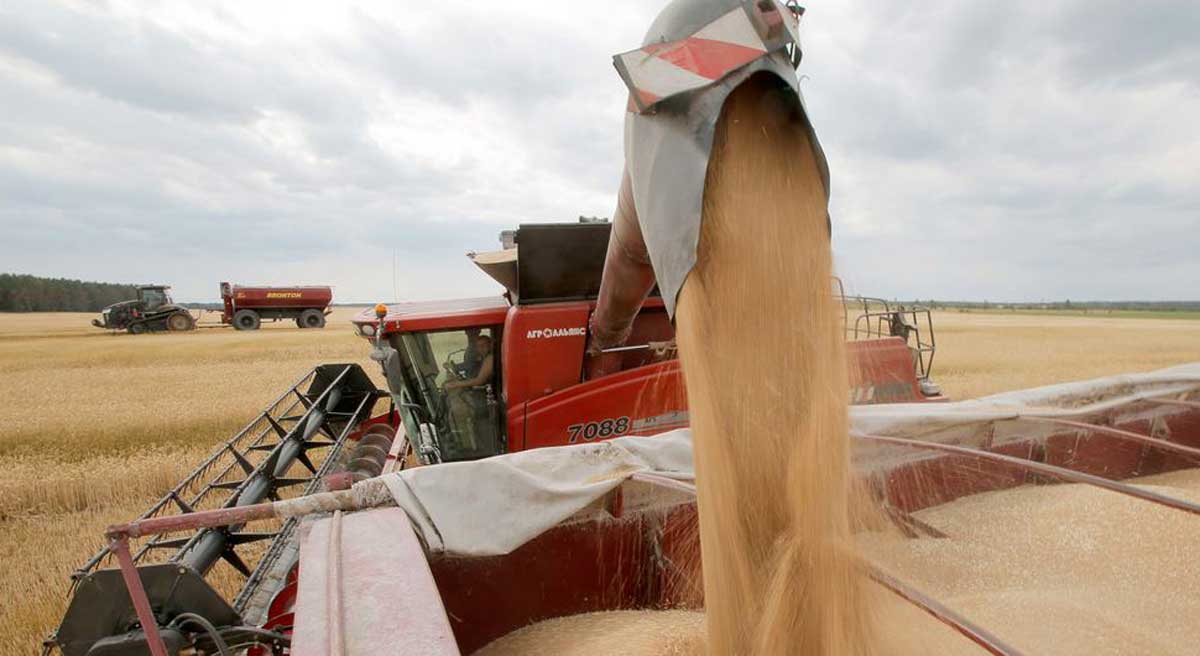 Modern Diplomacy media monitoring shows that only four African leaders were present at the Ukraine President Volodymyr Zelensky's address to the Africn Union (AU), the 55-member continental bloc held on June 20. Ukraine's leader Zelensky has been addressing golbal leaders, international organizations and regional associations soliciting their assistance to end the crisis involving Russia's "special military operation" that began late February. He has addressed the United Nations, the United States Congress and European Union among others during these past months.
Now in its fourth month, the special military operation targeting "demilitarization and denazification" of the former Soviet republic of Ukraine, now in its fourth month, has shattered the global economy, sent prices skyrocketing and generating deep-seated social discontent among the population worldwide due to raft of unprecedented sanctions imposed by the United States, European Union, Australia, New Zealand, Japan and host of other countries.
France and Germany pressured African Union leaders for months to join a Brief Zoom call with Ukraine's Volodymyr Zelensky. But, 51 of 55 African heads of state (93%) boycotted the meeting, showing clear neutrality over the Western proxy war with Russia. Western governments have tried to rally the nations of Africa to join their war on Russia. But the vast majority of the continent has ignored their pressure campaign.
For months, Ukraine attempted to organize a video conference between the African Union and Western-backed leader Volodymyr Zelensky. France and Germany put heavy pressure on African governments to attend the Zoom call, which was held on June 20. The conference ended up being a total failure, however. The heads of state of just four of the 55 members of the African Union joined the meeting.
In other words, 93% of the leaders of the African continent did not attend the video conference with Zelensky. This was a clear sign of Africa's overwhelming neutrality in the proxy war between the West and Russia.
France's major newspaper Le Monde described Zelensky's video call as "an address that the African Union (AU) has delayed for as long as possible and has been keen to keep discreet, almost secret." Ukraine had tried to organize the conference since April, but the AU had repeatedly pushed it back.
Le Monde noted that "the organization of the simple video message illustrates the tense relationships between Mr. Zelensky and the leaders of the continent," who are "sticking to a neutral position." Citing an internal source, The Africa Report identified the very few African heads of state who attended the call as Senegal's President Macky Sall, Côte d'Ivoire's President Alassane Ouattara, and the Republic of the Congo's President Denis Sassou Nguesso.
Also at the video conference was Mohamed al-Menfi, the leader of the Libyan Presidential Council, which is recognized by some countries as a legitimate government, although this is disputed by many nations, and Libya has remained territorially divided since a 2011 NATO war destroyed the central state.
At the meeting with Zelensky, these three or four heads of state were joined by Moussa Faki, a politician from Chad who serves as chair of the African Union, and some lower level diplomats of other countries. The African Union apparently tried to keep the conference as quiet as possible. It did not post anything about the call on its official website. It did not tweet about the meeting either.
The only official recognition of the call came from Faki, in a lone tweet, in which he cautiously "reiterated the AU position of the urgent need for dialogue to end the conflict to allow peace to return to the Region and to restore global stability."
Ukrainian president @ZelenskyyUa addressed the @_AfricanUnion Assembly today. We reiterated the AU position of the urgent need for dialogue to end the conflict to allow peace to return to the Region and to restore global stability. Moussa Faki Mahamat (@AUC_MoussaFaki) June 20, 2022
The United States and European Union frequently claim that they are acting on behalf of the "international community, but events like this demonstrate that when Washington and Brussels say international community, they actually just mean the roughly 15% of the global population in the West and their loyal allies in Australia, New Zealand, South Korea, and Japan.
Multipolarista detailed in a report in March how the vast majority of the world's population, which resides in the Global South, has remained neutral over the Western proxy war in Ukraine. Countries with some of the largest populations on Earth, such as China, India, Pakistan, Brazil, Ethiopia, Bangladesh, Mexico, and Vietnam, have remained neutral.
Many more nations in the Global South, such as South Africa, Iran, Venezuela, Cuba, Nicaragua, North Korea, and Eritrea, have openly blamed NATO and the United States for causing the war in Ukraine. Global South nations representing the majority of the world's population have either blamed US/NATO for the Ukraine war or are neutral, including: China, India, Pakistan, Brazil, Ethiopia, Bangladesh, Congo, Iran, South Africa, Mexico, Tanzania and Vietnam.
Establishment British newspaper The Guardian, which is closely linked to UK intelligence agencies, published an article in March reluctantly acknowledging that many African countries "remember Moscow's support for liberation from colonial rule, and a strong anti-imperialist feeling remains." The report noted that a significant number of African leaders are "calling for peace but blaming Nato's eastward expansion for the war, complaining of western 'double standards' and resisting all calls to criticise Russia."
It conceded that nations like South Africa, Zimbabwe, Angola, and Mozambique, "are still ruled by parties that were supported by Moscow during their struggles for liberation from colonial or white supremacist rule."
Russia Today also has important trade relations with Africa. As one of the world's top producers of wheat, Russia is a significant source of food for the continent. While food insecurity is an endemic problem in formerly colonized nations in Africa that were ravaged by centuries of Western imperialism, the United States has threatened to make this crisis even worse.
The New York Times reported that the US government is pressuring food-insecure countries in Africa not to buy Russian wheat.
Nearly all African countries are struggling to contain the impact of the crisis, two years after the coronavirus pandemic had locked them up behind borders and unprecedented climate change compounding difficulties facing the continent. African leaders complained bitterly that they become direct victims of the Russia-Ukraine crisis. Russia has consistently brushed aside this accusation and rather blamed Western and European sanctions for the precarious situation that has equally engulfed Africa.
Russia's President Vladimir Putin had talks with Senegalese President Macky Sall, who is also African Union Chairperson, in Sochi on June 3. Russia has always been on Africa's side in its fight against colonialism, Putin said, reminding Africa again about Soviet assistance that was offered more than 60 years ago. The United Nations declared Africa fully independent in 1960, and Organization of African Unity (OAU) was formed on 25 May 1963 in Addis Ababa, Ethiopia. The OAU transformed into what is now referred to as African Union.
According to reports, 17 African countries abstained from voting on the resolution at the United Nations. Some policy experts say this Africans' voting scenario at the UN opens a theme for a complete geopolitical study and analysis. There are so many interpretations and geopolitical implications though.
Nevertheless, the African Union, Regional Economic organizations and the African governments are still and distinctively, divided over the Russia-Ukraine crisis due to divergent views and worse, afraid of contradictions and confrontations posed by the crisis and its effects on future relations with Russia.
"We are at a new stage of development and attach great importance to our relations with African countries," Putin noted. According to him, the development of relations between Russia and Africa has shown glaring positive results. In particular, the trade turnover is steadily increasing.
"In the first months of this year it grew by 34%. We are striving to develop humanitarian ties with African countries and we will do everything that depends on us to make this process gain momentum," he specified, adding that Russia has always been on the side of Africa.
Despite the unprecedented sanctions and information warfare launched by the United States and its satellites, Russia manages to maintain the entire bilateral cooperation in working order, and to saturate it with a relevant substantive agenda, noted Sergey Lavrov, Minister of Foreign Affairs of the Russian Federation.
His message reaffirmed that "in these difficult and crucial times the strategic partnership with Africa has become a priority of Russia's foreign policy. Russia highly appreciates the readiness of Africans to further step up economic cooperation."
Lavrov said: "It is in the interests of our peoples to work together to preserve and expand mutually beneficial trade and investment ties under these new conditions. It is important to facilitate the mutual access of Russian and African economic operators to each other's markets and encourage their participation in large-scale infrastructure projects. The signed agreements and the results will be consolidated at the forthcoming second Russia-Africa summit."
With the upcoming second Russia-Africa summit, the date and other detailed information are being withheld. But Kremlin Aide Yury Ushakov said mid-June that both sides are planning, referring to Russia and the African Union.
Can cryptocurrencies be used as a geopolitical weapon? The case of Central African Republic
April 27 can be considered a trailblazing day for the cryptocurrency industry in Africa, as the Central African Republic (CAR) approved bitcoin as its legal tender. This is the second country globally to move forward with such a bold move, after El Salvador, in September 2021, decided to adopt the prevalent cryptocurrency for internal financial transactions. This move might be seen by blockchain and cryptocurrency enthusiasts as the start of a revolution in Sub-Saharan Africa and, under certain circumstances, this might prove to be true, eventually. Nonetheless, in the current state of affairs, where CAR ranks in the 9th place in poverty globally and only 15% of its residents enjoy the perks that electricity entails, this move seems to be out of scope and not taking into consideration the actual issues that people in the Central Africa state are facing. In addition, the adoption comes at a very suspicious timing, where Russia, CAR's main security guarantor, already 4 months into the war on Ukraine, is eyeing positively cryptocurrencies as a way to perform financial transactions. Combined with the overall conundrum in the region regarding cryptocurrencies and the urge of the Bank of Central African States towards Bangui to annul this decision, a strong geopolitical element arises. Hence, several questions are brought up, including the feasibility of such a decision and the impact it can have on the local communities, lessons that can be learnt from regions where crypto tokens are being mined, as well as threats and potential geopolitical implications for CAR and for the region.
Can bitcoin make such a big impact on the CAR community?
As mentioned, it would be safe to deem it impossible that a nation with less than 15% access to electricity, less than 10% access to internet and a highly problematic grid could, at the moment, support an energy-intensive practice such as decentralized finance and its broader mining process. President Touadera, a PhD holder and assistant professor in mathematics, is fully aware of that and hitherto resorted in the short-term move of establishing the mining company for the electronic currency in Dubai. Nevertheless, this kind of structure and arrangements are very unlikely to benefit the people in the Central African country on the long-term. If Bangui is willing to support this technology, major reforms are needed in the electricity sector to increase access and reliability. President Touadera can follow two paths with that regard.
The first one would involve power plants that rely on conventional fossil fuels, such as coal, oil and natural gas, or hydropower stations. Currently, Bangui is mostly an oil importer, part of which is used to power the only thermal station in the country, located in Bangui. Imports come mainly from DR Congo($37.8mln), with France being also a significant oil partner($547k). A decision to build several conventional power plants to support digital currency mining would require, first of all, major funding. For a country that has around 45% debt-to-GDP ratio and has already resorted to the IMF for assistance 17 times and still has unresolved arrangements, seeking assistance to international financial institutions would face backlashes. Additional imports will also be needed. For both challenges to be overcome, another obstacle are the sustainability pledges in light of the Paris Agreement. Development banks, for example, are no longer funding such projects, even if they will actually change the macroeconomic landscape in a country. CAR will then need to involve global key players that still support conventional fuels, such as Russia and China. And while Moscow is in a financially weakened position amidst its isolations following the invasion of Ukraine, China is better situated. However, Beijing has also made several promises to participate in combating climate change. These promises limit the potential maneuvers it can make with regards to fossil fuel investments, but they certainly do not constitute a complete ban. These can be considered good news for Bangui and it can pursue support from the East Asian giant, but it is advisable that they do so with caution, as alleged debt traps are already starting to generate devastating results in countries such as Sri Lanka and Pakistan.
The second path would encompass broad investments in intermittent renewable energy units, such as solar and wind parks. This move has an acutely higher chance of attracting investment from key actors from around the world, both public, private but also international financial institutions with much friendlier arrangements. In this case, however, other issues come up. A grid that relies heavily on intermittent RES is a decentralized grid that requires modernization both of its infrastructure and its regulatory framework. Both will need resources, which translates to additional funding/potential debt, but also higher technical expertise, which is very challenging to be found within the country. A big impediment with that regard is expected to be put by the government as well. Reflecting on the fact that the government in Bangui scored solely 24/100 in the transparency index, place in the 154th position globally, modernization and unbundling of the grid is a tedious process that mandates transparency and hence a conflict of interest is projected to happen. Last, but not least, the ambitions of President Touadera to make CAR a blockchain hub could also backfire, converting it into a terrorist hub instead. Electronic currency mining hubs in a decentralized grid become an extremely appealing target, both to control energy resources and to make untraceable financial transactions. Considering CAR's proximity to Lake Chad, where FACT rebels and Boko Haram have occasionally been active, and to the Great Lakes, where the ADF currently operates, making such reforms for a radical shift to decentralization ought to come with the respective security measures.
Geopolitical and Security Implications for a Conflict-Torn Region
Comprehending the myriad challenges that the Central African state will have to face, so that the adoption of bitcoin can actually have a substantial societal impact, many are contemplating on potential hidden agendas in Bangui. The action of Russian PMC's in CAR to fight insurgents, such as terrorist groups, audibly delineate the status of the Kremlin as a security partner for the country. Considering the alliance of the two countries and the fact that, virtually simultaneously, both states started exploring the possibility of using digital currencies, this move can be seen as additional pressure from Moscow to exert influence to partners in Sub-Saharan Africa. The fact that Gazprom Neft decided to partner with BitRiver, the largest crypto-mining colocation services supplier, for the mining of bitcoin with flare gas, depicts that Russia sees another solution to break out of the isolation by the global community due to the war in Ukraine and that solution is decentralized finance. This means that, from now on, electronic currency from blockchain has the potential of being converted to a geopolitical asset, or even geopolitical weapon. This becomes remarkably alarming if one considers that the outreach of the Russian mercenaries spans across Sudan, South Sudan, Madagascar, Mozambique, Libya and other African states.
For Moscow and its security partners, this creates a fine line between strengthening their partnership and becoming a harbor for terrorists which will enhance instability and mayhem. On one hand, this will increase financial interconnection with Sub-Saharan Africa, which is something that the Kremlin is currently lacking and the situation is expected to get worse. Trade with Africa is projected to be heavily disrupted due to the sanctions and decentralized finance can function as a lifeline for Moscow, but also as a way to even enlarge its influence. On the other hand, a form of currency that is not able to be controlled by a centralized authority, in a terrorism-torn region, has a high chance of being used for financial transactions between terrorists. This can make the job of the Russian PMC's orders of magnitude difficult and destabilize Central and Southern Africa. Combined with the effects of the pandemic and climate change over the past years, a mix of devastation that can wreak complete havoc has high potential of occurring.
As final, and obvious, potential geopolitical implications, Sub-Saharan Africa can easily turn into a fully fragmented arena based on each country's stance on cryptocurrency. Countries such as Cameroon and Gabon have a clear stance against the actions of CAR and have audibly stood against the actions of Russia in Ukraine. This decision from Bangui comes as a means for additional polarization, leading to a decrease in collaboration efforts within the region. A further fragmentation can only be seen as a positive outcome for terrorist groups to expand their action across Central and Southern Africa. It can also lead to escalations and a replication of the battlefield in Ukraine. This would be a catastrophic scenario, as CEMAC has made colossal efforts and steps forward to maintain regional peace and stability. Other regional security guarantors, such as France, ought to pay a great deal of attention during the coming months and even play the role of the mediator, should any verbal disputes arise.
What does the future have in store for CAR and Central Africa?
Blockchain is a disruptive technology that can have an immense positive impact on the local communities, if circumstances allow and if used appropriately. This does not seem to be the case for CAR, as President Touadera made a bold move of adopting bitcoin as a legal ledger, but has done so without considering the current major limitation posed by the electricity grid nor the geopolitical implications for the region. Both internally and regionally this can create a chain of events that can have far-reaching ramifications for regional stability and can end up backfiring for cryptocurrency enthusiasts' ambitions to increase the usage of decentralized finance. Combined with the current shift of the geopolitical world order and the influence of the Kremlin on Bangui, there are numerous signs that digital currencies might start being used as a geopolitical weapon. The international community, with EU being a key player, ought to pay more attention to the Central African region. Important state actors, such as France, but also international institutions both on security and on finance, such as NATO, the IMF and African Development Bank, need to immediately approach regional players that are willing to cooperate, such as Cameroon and Gabon, but also to approach CAR directly and engage with CEMAC as a whole to find a solution that is fit for everyone, before potential disputes escalate, something that might be used by Russia as leverage later on.
With Peace and Accountability, Oil and Agriculture Can Support Early Recovery in South Sudan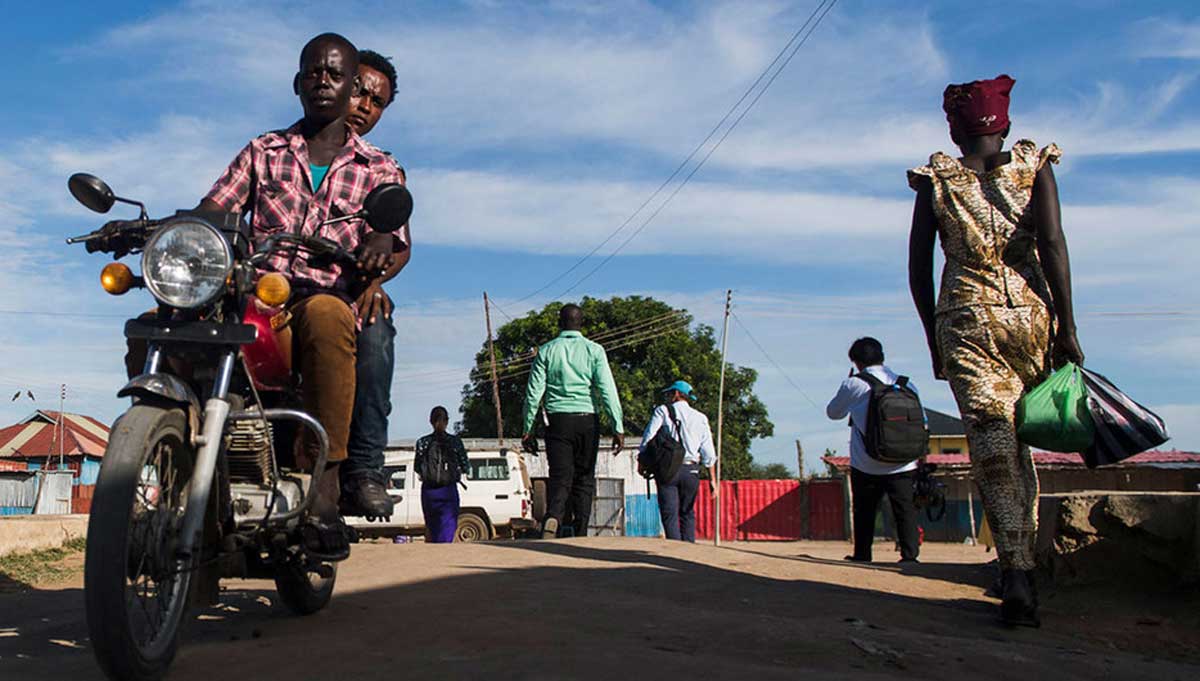 Economic recovery has stalled in South Sudan amid a multitude of crises, including the COVID-19 pandemic, climate shocks and dwindling oil production, and most recently, the adverse effect of the broad-based rise in commodity prices brought on by the war in Ukraine.
The latest World Bank economic analysis for South Sudan, Directions for Reform: A Country Economic Memorandum (CEM) for Recovery and Resilience, highlights the need for the country to leverage its natural capital in the agriculture and oil sectors to support recovery and resilience.
Oil and agriculture are the most important sectors of South Sudan's economy, with oil contributing to 90 percent of revenue and almost all exports, while agriculture remains the primary source of livelihood for more than four in five households. Thus, the report suggests a focus on the country's use of its main endowments of natural capital—oil and arable land—is warranted in the early stages of recovery.
"Getting South Sudan to realize its potential will require steps aimed at consolidating peace and strengthening institutions, as well as targeted reforms tailored at harnessing South Sudan's rich natural capital for development impact as first-order prerequisites for inclusive economic recovery," said Firas Raad, World Bank Country Manager for South Sudan.
With weak institutions and recurring cycles of violence, South Sudan remains caught in a web of fragility and economic stagnation a decade after independence. A dearth of economic opportunities and food insecurity are major concerns, and are reinforced by inadequate provision of services, infrastructure deficits, displacement, and recurring climatic shocks
The cost of the conflict has been immense, with South Sudan's real gross domestic product (GDP) per capita in 2018 estimated at being one-third of the counterfactual estimated for a non-conflict scenario. However, authorities in 2020 initiated an ambitious reform program aimed at macroeconomic stabilization and modernization of the country's public financial management architecture. With this reform effort, the gap between the official and parallel exchange rates was eliminated, and inflation declined. To consolidate and broaden these gains, more will have to be done to strengthen governance systems and improve transparency in economic management.
"Three messages emerge from this report. First, there is a peace dividend in South Sudan. South Sudan's real GDP per capita in 2018 was estimated at one third of the counterfactual estimated for a non-conflict scenario. Thus, maintaining peace can by itself be a strong driver of growth. Second, with better governance and accountability, South Sudan's oil resources can drive transformation. Third, South Sudan's chronic food insecurity could be reversed with targeted investments to improve the resilience of the agricultural sector," said Joseph Mawejje, World Bank Country Economist for South Sudan.
The CEM outlines several recommendations, including:
Addressing the drivers of fragility, ending all forms of conflict, and ensuring peace and stability in all parts of the country are prerequisites for an inclusive economic recovery.
Stay the course on macroeconomic reforms and continue on a stabilization path, building on key milestones already achieved in unifying the exchange rate and taming inflation.
Improve oil sector governance by ensuring that all oil revenues and expenditures are on budget and used effectively to achieve national development goals.
Support the resilience of agricultural sector to reverse the food crisis and achieve food security for all households.
The Country Economic Memorandum is a World Bank Knowledge product that provides an assessment of the country's drivers of growth and productivity. In this context, this report highlights what South Sudan can do to sustain future growth, but it also shows why the country has not yet managed to achieve high levels of diversified growth alongside peace, stability, and a better standard of living for its people. The report also suggests strategic pathways by which South Sudan can break free from its legacy of persistent food insecurity, in a country with enormous agricultural potential.