As conflict continues to rise in different parts of the world due to different reasons, it is inevitable to ask ourselves, what is happening with peace? And why does it seems to be crumbling so easily? To answer these questions an interview with Rosie M. Chawla was conducted last May 3rd of the current year. She is the Director of Global Education Projects and Partnerships, part of the UNESCO Center for Peace.
How would you define peace? Is it the same as the "absence of war"?
Peace is not the absence of war. Peace is the ability to manage conflicts without violence and war, to have constructive conflicts, and to have institutions in place that render fair and equitable decisions. Peace is about creating and growing tolerance, without force or abuse of power. Peace is not just people getting along, but peace is the ability for people to work together through things, to overcome things, and to fight for the right things that they believe in; being able to fight for your own rights without persecution. Peace is about a society that is adaptable, that is flexible, and that is growing its own humanity through its interactions and the systems.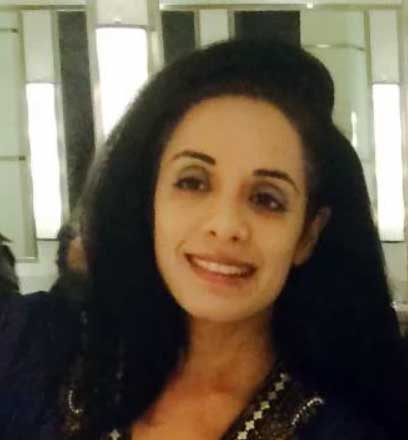 What is the role of institutions within building and maintaining peace?
Institutions are built, developed, and run by people, so institutions and buildings alone cannot create actions and decisions. The people behind them, people that run the institutions, people in power, and also the public who choose those in government have the responsibility; not institutions by itself but people who have the responsibility to run them and also the people who have the responsibility to monitor them, because I think monitoring and compliance are very important aspects of peace that often are overlooked. If you do not have an enforcement, somebody keeping track of how the law is being applied, how it is being used, the same law could be used to target one group but provide fair and just life to another. When we talk about peace, especially for young people and for all young peace makers, we need to really think about what peace in each society looks like, because what is peace for some is not necessarily for all, depending on geography, background, and many different variables.
What does culture of peace mean?
Culture of peace must have pillars and one of the mains pillars is tolerance. However, this word is not that you tolerate oppression but, are we tolerant of those that think, worship, eat and have different ideals from us? How do we integrate all these groups of people and how do we live and function in a society that has the principles and values of equality, democracy, civic rights, accessibility, sharing of resources? Therefore, when we talk about the word culture, we are talking about music, lifestyle, language, clothes, and geography. A culture of peace is a culture that is adaptable and tolerant of all different types of people. It allows them to work and function with each other through peaceful relations and it has institutions that support those processes. Hence, if there is a conflict, it can be resolved without violence, abuse, and war. It is when cultures can thrive together without threat or abuse of power. Likewise, it is important to mention that the context of tolerance is that I should not be allowed to kill a person that has a different mindset and opinion than me. For this interview it means that you do not use violence, abuse, and power to destroy a human being; not only physical death, but also economic and social death, or having their freedom taken away to stop them from thriving.
How do you think peace and education could help resolve current issues in the world?
I believe that young people that we see in our classes are going to be somebodies' bosses or parents one day, they are going to be decision makers, leaders of organizations and communities, or maybe politicians. If in our education journey there is no discussion of understanding how to have peaceful relations, to do peacekeeping and peacebuilding, we are going to grow up not understanding the factors of violence and war. If you do not know peace, if you have no understanding of what disrupts peace, and if you never think that you are responsible for having peaceful relations within your community and workplace, then every idea that comes into you head to attain your goals sounds like a good idea. Thus, if someone disagrees with you, you might think is okay to fire them or eliminate them because you have never had the opportunity or the maturity to understand tolerance, which at the end, in large scale, it turns into "if you do not agree with me, we go to war". If you teach peaceful actions from a young age, that type of awareness stays and is applied, which seems to make a big difference, because these are values that are projected into adulthood creating conscious individuals that do not only chase personal goals.
Can peace be achieved in regions/ countries that have structural violations of human rights, rampant criminality, corruption and weak judicial systems?
I would say yes, I think even in the most horrified justice systems, even in our past in history. However, what needs to happen is peace education: profoundly study peace, build peace with others, and understanding non-violence to obtain and reform justice systems. Now, is this unreal? It is if you are the person being killed because people in power commonly use strength and violence to shoot you down. Peace is possible in any point in time if peace is really understood, if peaceful methods are really crafted, and if there are large number of people fighting for it.
Do you see a direct relation between peace education and conflict resolution?
Yes, I do not believe you can have one without the other. Conflict by research has shown that happens every day in work, at home, and even in the most personal intimate relationships. If people do not have the grasp of coping skills, they do not have conflict resolutions skills. How do you understand what is happening? How do you understand what is under your control or not? How do you generate reasonable expectations? But above all, conflict resolution also teaches you when is the right time to let go and understand you are not going to be able to obtain the goal you wanted. Thus, you cannot have a true understanding of peace education, unless you have conflict resolution skills, knowledge, and background; they go hand in hand. You need to look at what already exists and question: what is the element that is missing for peace to occur? You must be so real about who you are, what is it that you are trying to do, and how you really embark in change. People would get lost without conflict resolution, understanding and knowledge. Ultimately, when someone has conflict resolution skills, they find the peace they can bring into their lives; you can turn something difficult into something peaceful.
Is war justifiable? if yes, under what means?
The immediate answer is no but then you question: if someone wants to have a war with you, what are you going to do? No, I do not think war as an aggressor, someone who initiates it is ever justifiable, especially without resolution, without discussing it. On the other hand, history has shown that in some cases war needed to happen in order to stop massive and systematic abuse. War is still use as a means to obtain a goal, as a means to overpower and overthrow, but are those justifiable means? No. I think war is a signal that we are not fully transformed into a civilization that will not use power, violence, threat, and force to oppress others; we are still not there yet. We still use military power to oppress and get the outcome that we want.
Are there conditions or requirements that make peace long-lasting?
Yes, I do not think peace is something that you get and then it just works itself. You have to always look at a country or community and ask yourself: if peace is not growing, then, what is growing? Division? Hate? Oppression? If peace is not growing, something else is growing. In order for peace to grow we have to make sure our institutions are fair and just, that the people running and making laws for those institutions represent the peace values and values that we want to see in our society, and we have to make sure our education systems are equipped to teach peace values from the beginning. Also, we must make sure that our leaders are people that do everything they can to resolve conflict without sacrificing peace, that press and media have freedom to speak up when they want to, and that identities are all equally recognized. All these things need to keep like a clock functioning for peace to continue to exist and be a value that society can hold on to.
Open and Closed: From Russia to China to America, the Largest Societies Are Pushing Their Limits
Today we are seeing the largest nations in the world pushing their limits. Open societies are pushing the limits of openness. Closed societies are pushing the limits of closure. And we are seeing the consequences when both open and closed societies go too far.

Russia's wealth has long been concentrated within a closed circle of oligarchs and government officials. But today, Russia is closing even further. It is going to new extremes of censorship to hide its failures and atrocities in the Ukraine war from its citizens. It has embarked on a massive misinformation campaign to spread fictions about Neo-Nazis in Ukraine and aggressions by the Ukrainian government (and China is lending a hand by repeating Russian propaganda through its state media and Foreign Ministry). Russia has now also become closed off from Western banks, businesses, and flights.

But Vladimir Putin's push for closure is, ironically, leading to a new openness. As the Russian economy crumbles, a flood of over 300,000 emigrants and counting has made a hasty exit from Russia, including many fearing arrest under Russia's new "fake news law," which penalizes criticism of the government with up to 15 years in jail. Russia's emigrants are heading to dozens of destinations around the globe, from neighboring Azerbaijan and Georgia to Turkey, Dubai, Greece, Latin America, and the US. An estimated 100,000 of Russia's emigrants have been IT workers, and many others have been creative professionals like journalists and entrepreneurs, leaving Russia with severe brain drain. As Russia deteriorates further, these educated emigrants will continue to send real news from the uncensored world abroad back to Russia, combatting propaganda and helping to open Russians minds to reality. And perhaps when the news that Russia has lost over a third of its soldiers and killed thousands of its Ukrainian brothers for no legitimate reason, this will even spark enough dissent, even among Russia's military and oligarchs, that Russia will finally unite against Putin, change regimes, and move toward making a long-closed society more open.

The United States is the world's leading open society. Openness leads America to take in more immigrants by far than any other country in the world, over three times the total of Germany, the next highest immigrant destination. But even the most open society must recognize limits. Only when borders are established does openness become possible, because otherwise citizens are forever engaged in a struggle for security in a "war of all against all," as Hobbes put it, battling over what is "mine and thine."

A war of all against all describes some parts of Mexico and Central America's Northern Triangle in recent decades, as rival drug cartels have staked out territory. The only thing protecting Americans from that violence is the US-Mexico border, which at 1,954 miles is the longest border in the world between a developed and developing country.

Until a few decades ago, border enforcement was relatively neglected, as America took openness for granted. Almost anyone could hop a fence into California or swim across the Rio Grande into Texas. But in 2001, 9/11 gave America a wakeup call, and in 2003, the Department of Homeland Security was formed. Yet today, American deaths from synthetic opioids like fentanyl coming across the border have skyrocketed. A staggering quarter million guns purchased in the US each year flow across the border into Mexico. And Texas congressman Chip Roy reported in April that 42 people on the FBI's terror watchlist had been apprehended along the border since President Biden took office in January 2021, which suggests many others have crossed into the US among the 300,000 "gotaways" reported by the Texas Department of Public Safety in the last fiscal year. America's natural openness is conflicting with the real need to secure its border.

China is forever struggling to close its virtual border, the Great Firewall. Open communication across the internet represents one of the greatest threats to the Chinese Communist Party's mission to stamp out dissent. But over 78% of Chinese people aged 16-64 have an account on the messaging service Wechat, and over 60% of Chinese internet users have a microblogging account on Weibo. The CCP shuts down thousands of WeChat and Weibo and other accounts on a regular basis.

It was China's squelching of open communication which stifled the early reports of COVID when it was first discovered in December 2020. And two and a half years later, China is again closing its citizens inside the walls of their homes in Shanghai's "Zero COVID" lockdowns. Draconian lockdown restrictions and major food shortages in Shanghai have provoked outrage and strong protests, with residents smashing vegetables and banging pots and pans out their windows at night in protest and launching massive criticism at the government online using code words to refer to government officials. The 2 million employed by the CCP to censor the internet have been scrambling to squash the protests, but the censors have not been able to keep up with the dissent. And similar to the effect of the Ukraine war in Russia, the years of strict lockdowns in China are prompting a surge in the number of middle- and upper-class Chinese citizens seeking to emigrate. Extreme closures are exposing the limits of China's closed society.

To be sure, China's censorship has its advantages. It makes it harder for kids to access pornography and harder for radical fringe groups to spread destructive ideas—like the Great Replacement theory which motivated the May 14 Buffalo supermarket shooter. The shooter became radicalized online, similar to Islamic terrorists in the suburbs of Paris and the East End of London. Ironically, social media are meant to create a more open, interconnected society, yet they often close minds when reinforcement algorithms send users down rabbit holes, as The Social Dilemma vividly illustrates. Even as school shooters and other terrorists take advantage of the freedoms of the world's most open societies, they somehow become convinced that the walls are closing in on them, such that they have to lash out.

I taught in China several years ago. When I first arrived, I stayed in another teacher's apartment for a few weeks while I was looking for a place. After three days of watching me swipe in the gate, the security guard knocked on the apartment door and said he needed to take my passport for a day and get a full description of my personal details. During a class later that year, I mentioned that Taiwan's official status is controversial. The next day, the school's two CCP inspectors were snooping around my classroom. Very little goes unnoticed in a closed society.

By contrast, nobody stopped the Buffalo shooter even though he published his plans online and, at age 17, said he wanted to commit a murder suicide at his high school, which led to him spending a day and a half in a hospital for a mental health evaluation. He wore a HAZMAT suit to class. But nobody connected the dots. He was still able to buy a Bushmaster XM-15 assault rifle.

The Bill of Rights is America's great protector of freedoms, the guardian of its open society. But America's founders understood something that is often lost today: that freedoms are not an end in themselves, and that an open society invites dangers. John Adams pointed out that, as a guarantor of freedoms, the Constitution is not designed to make good people, it requires good people. If people are not good, freedoms facilitate immorality. As Adams put it in his 1798 letter to the Massachusetts militia:

"But should the People of America, once become capable of that deep simulation towards one another and towards foreign nations, which assumes the Language of Justice and moderation while it is practicing Iniquity and Extravagance; and displays in the most captivating manner the charming Pictures of Candour frankness & sincerity while it is rioting in rapine and Insolence: this Country will be the most miserable Habitation in the World. Because We have no Government armed with Power capable of contending with human Passions unbridled by morality and Religion. Avarice, Ambition, Revenge or Galantry, would break the strongest Cords of our Constitution as a Whale goes through a Net. Our Constitution was made only for a moral and religious People. It is wholly inadequate to the government of any other."

John Adams saw the harsh reality that the freedoms in the Constitution protect people like school shooters just as much as anyone else. As Adams might put it, school shooters often slip through the system "as a whale goes through a net."

Openness and closure have never been harder to enforce, as the world has never seen such large, complex societies as we have today. China is having as much difficulty securing its virtual border as America is having securing its geographic border. Emigration is fraying a closing Russia as illegal immigration through a porous border is fraying the US. Putin's challenge of censoring truth online is as great as America's challenge of stopping radicalization online. Despite Americans' instinctive openness, decades of deadly overdoses and mass shooting victims remind them that there have to be boundaries, while unruly protests and emigrations remind Russia and China that closing down too hard can destabilize the government's hold on society. The question that remains to be answered is whether these vast societies will push their limits to the extreme such that they lose the things that closure was meant to secure and that openness was meant to allow.
Return of Honesty for our Global Social Compact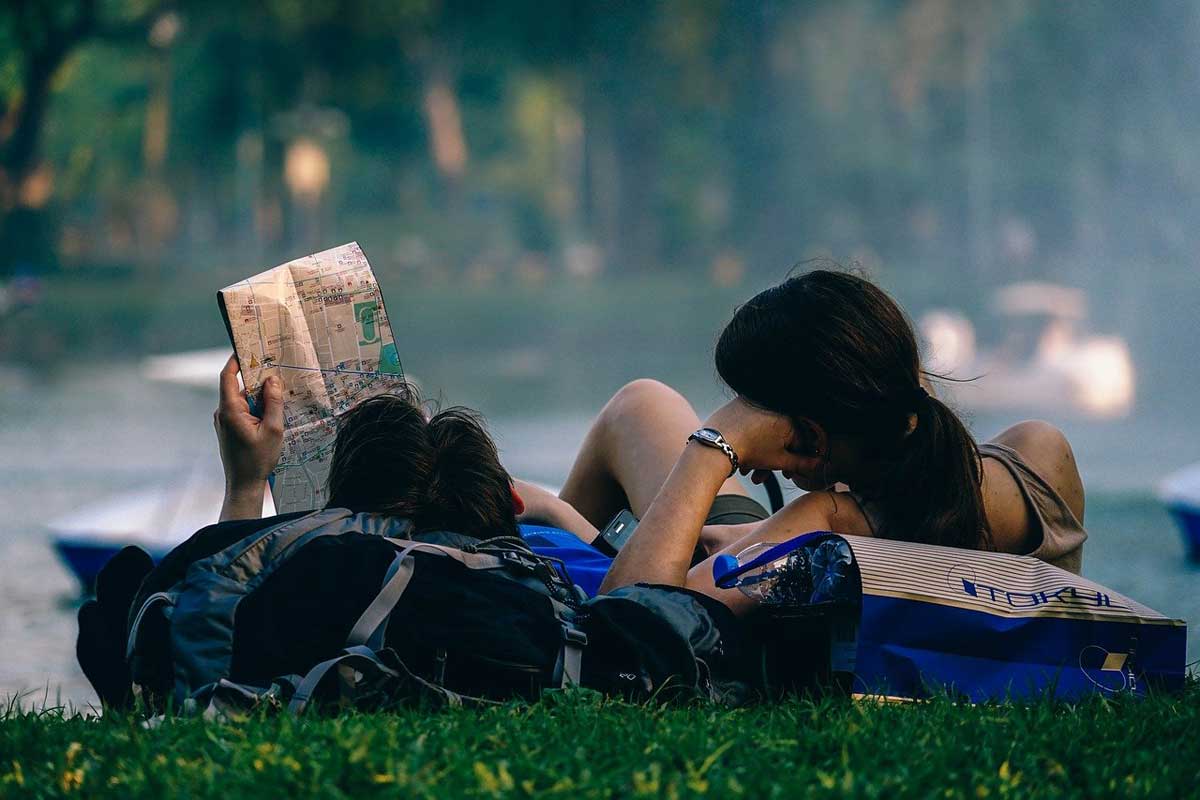 From what point of view are you looking to understand your surroundings?
To study the whole universe from the beginning until the current date is a time-consuming process. Not even a historian can explore all the information and right education about the existence of the things in the whole world including the creatures and species, the materials, and the living and non-living things alike. There are hundreds of subjects that we can tap on to curb history. There are plenty of different fields of study that we can explore to fully understand everything. From the point that we study all the branches of Science, Mathematics, Engineering, Architecture, Liberal Arts, Commerce, and History from the Universe to the planets- this will widen our perception of all the abstract and concrete involvement of matter to which we depend on for our needs as humans.
In the current state- the earth is in severe pain and humans are struggling to survive against the global problems including pandemics, endemics, famine, health problems, etc. to which species could hardly find ways to survive.
In this writing, thoughts on global problems are stated about what's happening on this planet and why we should be prepared and change how we deal with the earth; by protecting it, preserving it, and using what we only need and not what we want to have.
These are the main focus of this writing:
1. Dreams
2. Inventions (ideas)
3. Actions
4. Cults (Secret Societies; cults, freemason, Illuminati)
5. Education
6. Time
It's hard to accept the fact thinking and looking at how the Earth consistently suffers.
So, this time, find out the truth.
Based on the Statistical data from a website; There are 7.9 bn people on the earth now. And there are 7.9 bn voices to consider believing and not believing about how the planet shall be used or abused.
There are hundreds of millions of individuals who are condemned to share the truth on how to preserve what God has given to us for free.
Who are these individuals?
These are the kids, teens, youths, young adults, adults, and seniors in different careers and professions who have worked hard and done their best to speak their voice to the public providing solutions, ideas, thoughts, programs, lessons, agendas, inventions, and new technologies for the sake of the welfare of the citizens of each nation.
Humans are prone to negative thinking. In Psychology, the human brain is so powerful as it is also regarded as a supercomputer that could produce billions of currents per second – that's thoughts afterthoughts.
Why Education is necessary for the 21st century for each person to realize the actions that we take and how we should be accountable for them?
Who is to blame?
All of us are to blame. All of us are the fruits of our labors.
BUT there's something that we all shall understand. This is the lesson of telling ourselves that we are also the ones who could save the whole world.
We must put into our hearts and our minds- that we are learners and educators. That we could easily create and build an idea based on its purpose regardless of its efficacy in its form.
We also needed to fix our mistakes and conform to righteousness. Since the beginning of civilization, globalization, industrialization, commercialization, and the revolution and evolution of ideas– humans used to take advantage of the natural resources and natural reserves of the earth from land surfaces, ocean surfaces, and sky surfaces for the unconditional reasons which seemed to be unacceptable to my point of view.
People do it because of their DREAMS.
People have forgotten to conceptualize whether their plans are destructors or contributors to the wholesomeness of the living things and non-living things.
The kids in this era will have to accept the consequences of what the people in past and world history from the 7 continents and 204 nations have completely- brought into the earth as an implementation of ideas for survival.
Ideas are in the form of abstracts. We could hardly change our habits of not understanding what we want. We must try to understand our obsession and – that's in the form of dreams.
Have you tried asking yourself about your dreams?
Let me tell you this.
There are different types of dreams. A dream is the foundation of an invention. And let's dig deeper about building an invention for your dreams.
It is truly easy to build an invention by harnessing the extreme gifts of Nature. But have you ever thought about what you envision? Go and try to ask yourself whether you would be one of them. Don't fit yourself into those people who only care for their dreams. These types of people are selfish.
If you know what your dreams are for and who will benefit from them- you may show consideration not only for your advantage but also to give relief to the ones who might be using your ideas.
Inventors on the planet earth have brought massive changes to the outlook of the future. Science is everywhere. Mathematics is everywhere. Engineering is everywhere. Graphics are everywhere. Architecture is everywhere. Everything is structured into systems just like music.
Now imagine this…. If everything is music from the solar system to the planets- when you strum the strings it creates vibrations. Vibrations are everywhere. Listen to the soundwaves that your ears create. These are vibrations. Everything on the earth through abstract and concrete forms is made of music. Music is everywhere. In Electrical engineering, music plays a huge role in how understanding the existence of an infinite source of vibrative power through the land (magnetic power), ocean (hydropower), and sky (geothermal power). Therefore, if you do something no matter how small it is- it would certainly build an impact whether it's negative or positive- it would not appear naturally. Our emotions and feelings are vibrative currents coming from our brain cells. We create our vibrations and we build a structure with them. Normally, we attract others to join us in anything that makes us happy. This type of action was built-in vibrations. You attracted someone and it's like you used magnetism to attract another person to feel your vibrations.
It is just a matter of learning what to think and not how to think. Because thoughts affect events.
So, are the inventive ideas that we create for us to relieve ourselves with our possessions to succeed–fully enough to not worry about?
Having a passion and dream to become a scientist, inventor, engineer, architect, mathematician, researcher, entrepreneur, banker, educator, academic, or doctor– is a long journey. The people involved in building ideas either for their benefit or for the sake of others- are spending much time making their concepts work. And they would thrive hard just to make it happen. That's the human spirit.
In Psychology, ideas are powerful. It is like a magnet. It attracts positive and negative events.
Mostly, dreamers in the 21st century are not using wisdom.
Now, imagine this…
You have to think about the current status of the world.
There are thousands of global problems. All of these problems create effects. There's no such term as one problem; or one solution because things create positive effects and negative effects. Everything is connected like a circuit. Everything is in the form of a system. And one of the biggest systems is the system of greedy and corrupt people. Global issues are all systematically linked and caused by similar attributes.
One of the biggest issues is getting the people to take action and eliminating the greed the people of wealth have. We also need to enlighten ourselves on how we can remove the crazy leaders of the world, and motivate people to participate in solving global issues, not for profit but for the safety of everyone against the effects of each one's daily activities globally. And everyone can start by doing something small, and building upon it. We are accountable for our actions and aside from not buying things that we don't need- we must allow wisdom to cleanse our mind, heart, soul, and attitude toward the planet and every being. It is said that though the human race has made tremendous progress in science and technology, we still have war, poverty, greed, and exploitation. Those are some of the same problems that have existed since ancient times. Things are important to hold onto including dreams and goals and visions for the future. It is not all about what you want to achieve, but it is all about what you are required to accomplish; for getting rid of the existing global issues and not consume the time every day for adding more problems. That's what is happening now. Instead of fixing the existing issues, billions of people and leaders are creating new issues. Everyone's mind is lost from the realistic way of living. We have survival needs as humans and we only need to focus on those and not on external possessions.
Never forget to apply wisdom because an idea is useless if it would only destruct the world. If this idea is just a want and not a need for a living and survival, it would push the earth into a pressured situation. It will destruct the natural resources and natural reserves and all humans will die, not because of money and killing but because of lack of oxygen and lack of landmass as our foundation for survival. We need to practice using analysis to understand our current situation. We must acquire the right knowledge about the consensus of each country by determining the events and the increase of population per day and the usage of different services and products domestically and through international trading.
Now, imagine yourself as a genius who thinks about everything and who studies everything. Someone who can make a change.
How long are we going to do this to the humans, earth, creatures, species, and everything on the earth?
There are hundreds of millions of websites that talk about the global problems and these are handled by entrepreneurs, advocates, inventors, activists, journalists, writers, and scientists– and some of them are dealing with some projects that they'd like to implement, to solve global problems in politics, economics, society, government, and environment.
How should we take action?
The ecosystems are now totally broken and we must fix it.
If you take a look at how the Earth looks now, you may be surprised about its changes.
Almost everyone is not fully aware that the world is controlled by cults. Secret Societies are the ones that create global activities. They are everywhere and they don't use wisdom for doing things as they know that the evil will take care of everything that they ask. If you make your analysis about how these multinational companies have succeeded – they sacrifice everything that they could get; humans, plants, animals, and invasion of things. These corporations, agencies, and organizations are part of the cults. They believed that money can buy everything that they possessed.
The secret societies are scattered in all the nations recruiting people to do evil things. If you are familiar with the Law of Attraction, you would understand how these evil people attract others using giving them fame, power, and money. Take a look at what these world-known businesses, companies, industries, leaders, entrepreneurs, and celebrities have in common; they all have a massive amount of wealth and unending fame, and controlled power. They all work together. Don't live with what your eyes see. Search for the truth and awaken yourself to understand that the world that you are living in is completely broken. The earth's natural resources and natural reserves are controlled and owned by governments and wealthy families.
Money is powerful for everyone. You can buy everything that you want. It is the medium of exchange for services and products in any marketplace. But these days, money is hard to earn. You have to learn how to earn a skill and a knowledge because things become so competitive that we could hardly fit ourselves into the markets as the human population increases every single day. But make sure that you understand how to balance yourself with money. Don't let it control you. Make yourself balanced through thoughts, emotions, feelings, and actions. Never allow yourself to be greedy and corrupt. Become someone who could lead others by being realistic and living with the truth.
Money has been the root of disastrous events. I am saying this because people don't have contentment and they ask for more. They need more. That's how greed and corruption start. Since the beginning of industrialization, individuals in the past started trading commodities in exchange for their needs and wants. The old way of trading products and services was the Barter Economy. Until then, organizations, agencies, and governments have started printing paper money to circulate in the economy and for building different infrastructures to keep the global economy systematically connected.
How are we going to recover from this disastrous situation in the world now?
In its simplest form, we need the right Education. We must educate ourselves on things that matter. Education comes from different learning areas. We can learn from books and life experiences. It truly depends on us what learnings we put into our lives and how we apply them. But we must educate ourselves about global problems and use our abilities, skills, talents, capacity, interests, and knowledge to make a change for each one's benefit. We need to apply wisdom in each action that we tap on. Wisdom will give us light about things that make our dreams dimmed and locked into our desirability.
Hence, aside from having the education to help the world become better- we need to buy more time. Time creates an illusionary movement and it drives us to the conclusion that it is now too late for us to save the earth. Seeing all of these disastrous events worldwide would make our minds complacent about where we shall start doing good. Well, it isn't too late yet. All of us need to cooperate and do our actions regardless of where we are located and how much money we have in our wallets. These factors don't matter. All of us can help—and we surely needed to help.
Therefore, the fate of the earth relies on the hands of humanity. If we humans know how to solve global problems and we strive hard to make our mission work, no one can stop us. Others might help or not help. But we need dedication and passion to make a change and build a foundation for people to follow so all of us- can solve problems on our planet.
We can do it. Hold your idea and build it whether that's scientific or non-scientific, abstract or concrete—its form would not matter because the most important concept is the concept of self-reflection. Act on your thoughts and ideas and reflect on them but never forget to use wisdom. Wisdom is important and it will tell you what to do righteously.
Stop living in the metaverse or digital world. There are millions of things that we need to study about the outside world and not the inside world of digital activities or the internet itself.
We need enlightenment to make ourselves ready against the pointless ideas of other dreamers.
Having less knowledge of the real essence and benefits of science and technology is going to put our lives at risk.
Show love, care, and compassion, and allow God to be the light and give you guidance on your direction.
To legalize or not to legalize?
Prostitution is considered as one of the oldest professions, which always causes conflicting points of view. The sex industry tied to human trafficking, is a billion-dollar industry, second only to the illegal drugs empire. The European Union (EU), as well as many other international organizations, has had trouble in deciding collectively whether to legalize it or abolish it. The controversy behind legalizing prostitution relies mainly in its close link to human trafficking. The most common form of human trafficking within the European Union is for the purpose of sexual exploitation. In 2019, 60% of victims of human trafficking in the EU were trafficked for sexual exploitation. The number of prostitutes across the region ranges between 700,000 and 1.2 million. Thus, human trafficking for sexual exploitation, being one of the most serious security problems of the EU, is linked directly with the legalization of prostitution and the sex market, as a whole.
Prostitution is legal and regulated in Germany, Switzerland, Greece, Austria and many other countries of the European Union. In Germany alone, the industry is estimated to be worth $16.3 billion. However, it is naive to believe that the legalization of prostitution will automatically translate in bettering the economic, social, work and health conditions of those in the field. Nevertheless, this just creates a vicious cycle because the money they earn ends up in the hands of the brothel owners and procurers. In this type of business, no matter the conditions women are always seen as disposable products who are used and discarded, that is why it is inherently linked to male power and control. Under these circumstances, woman working in such atmosphere will always be in a much more vulnerable position.
Furthermore, it is important to take into consideration that trafficking humans for sexual exploitation is clearly a gender-specific phenomenon that happens at the expenses of girls and women. Women are mainly the prostitutes and trafficking victims, while men tend to be the clients or procurers. Over the period 2017-2018, the percentage of women among the victims of trafficking was 92%. For that reason, prostitution cannot be untied from the jaws of human trafficking. Both consist in supplying and delegating women for the objective of male sexual pleasure through exploitation.
Since 2014, Article 2 and 3 of the European Union now mention gender equality and the respect for human dignity as some of their main values. Notwithstanding, having countries that benefit the most out of prostitution is a juxtaposition that still needs to be analyzed. The reality is that every woman faces systematic oppression and most do not enter prostitution because they want to but due to poverty and limited opportunities. The true question remains how much of an act of free will can prostitution be when you live within a system that sees your body as an object for sexual pleasure; this being more important than your human quality.
In legalizing prostitution, the security of sex workers has never been part of the debate, neither has their integral health. Likewise, looking out for prostitutes or fighting the system that perpetually offers the consumption of bodies has never been part of the agenda. The factors that influence the decision of politicians exhibits a strong male gaze of the issue. All politicians care about is the economic benefit and taking prostitution from the streets and into enclosed spaces so everything looks "cleaner". Furthermore, when prostitution is legalized sex tourism increases and red light districts are institutionalized, which makes the situation altogether worse. Pimps and traffickers are given a free pass to operate and even can hide their victims in plain sight.
In Europe, most sex workers come from other countries and do not have a legal immigration status, hence, if prostitution is legal or not, does not help at all. Another issue is that being a sex worker holds a lot of stigma within society. Illegality frames everything they do, leaving a space wide open for anything to happen to these women. Therefore, multiplying even more the level of vulnerability and causing for women prefer not being branded as sex workers or have it in official record. Thus, if prostitution is as innocent as any other business, as some politicians have declared, why is it so dangerous or why having it in your official record represents such a repercussion.
Overall, in the European Union, member states have a very lenient approach towards prostitution. Only three countries have a strict ban on sex work which criminalizes both buyers and sellers. The countries that possess such a neo-abolitionist approach are France, Sweden and Ireland. Prostitution can be a euphemism for human trafficking and with its legalization it tries to restrict it in accordance with rules imposed by the state, regardless, there is no way of guaranteeing it. Thus, legalizing prostitution is not the right decision done by the governments, neither a way of taking care of prostitutes, rather is just a way of patching up the issue without going to the core.