Deterrence, Intimidation, and Propaganda under the Framework of Nuclear Equilibrium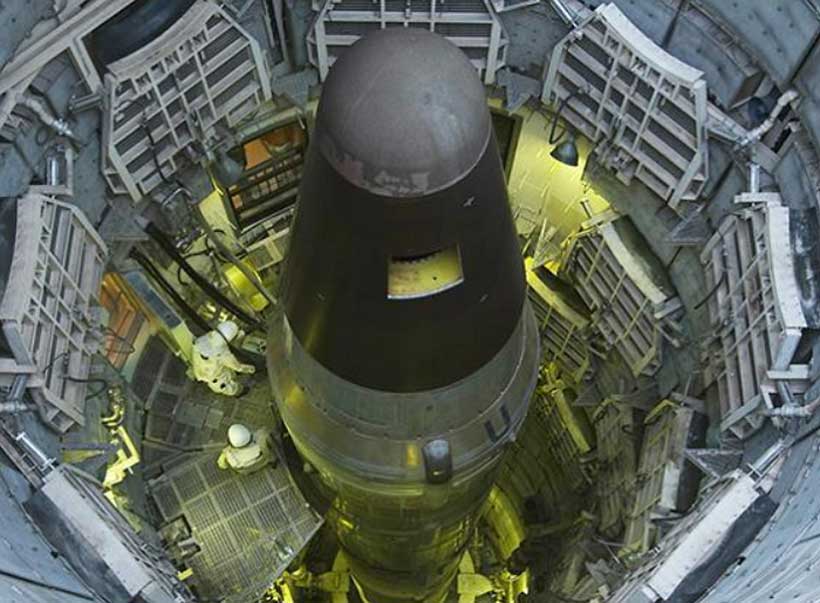 "Nuclear equilibrium" is a term referring to a relatively steady state of global nuclear forces. It is also a great and terrifyingly comprehensive framework of geopolitical deterrence. Appearing since the time of the Cold War, the history of nuclear weapons can be traced back to Trinity, first detonated at Alamogordo in New Mexico back in 1945. After that, the Soviet Union also tested the first atomic bomb "First Lightning" in 1949. Thus began the global accumulation of nuclear weapons, competition, and race. What comes along with this are the numerous theories of nuclear war.
77 years have passed since 1945, and the development of nuclear weapons in various countries around the world has reached an astonishing scale today. According to the Federation of American Scientists, Russia has 5,977 nuclear warheads, devices that can trigger a nuclear explosion, including about 1,500 that have been retired and await dismantlement. The three nuclear-armed states of NATO have a total of 5,943 nuclear warheads, of which the United States has 5,428, France 290, and the United Kingdom 225. The rest of the world, including China, Pakistan, and India, has a combined total of 785 nuclear warheads. The two camps that were in a state of geopolitical confrontation during the Cold War have a total of 11,920 nuclear warheads, and their total number of nuclear warheads is basically the same. Even if the warheads of all other countries are added together, it would only be a fraction of these two powers.
Nuclear weapons that are capable to destroy the world continue to exist, and the scale of such destructive weapons has increased. In addition, nuclear weapons vehicles are now increasingly diverse. While this sounds alarming, since 1945, nuclear weapons have never actually been used on the battlefield. The actual reason behind this is a subtle and dangerous balance of power that can be termed "nuclear equilibrium". Its very existence has allowed the world to remain peaceful under the looming shadow of large-scale nuclear expansion. I believe that in the future world, due to the ubiquity of geopolitical resources, nuclear equilibrium will continue to play a disincentive role very effectively.
In other words, nuclear equilibrium in global geopolitics is a crucial concern for the actual use of nuclear weapons.
Now, the West has jointly mobilized to impose all-rounded sanctions on Russia in the wake of the war in Ukraine. The scale of these sanctions far exceeds Russian President Vladimir Putin's expectations. This has of course, shocked and impacted Russia itself. Putin, in an effort to show that he is in charge of a major power, and one who holds true to his words, ordered Russia's nuclear deterrence forces to be put on high alert, or as he called it, "special mode". As a matter of fact, on the very same day when the invasion started, he warned that "whoever tries to stand in our way or create threats for our country … people should know Russia's response will be immediate and lead you to consequences you have never encountered in your history". The fact that he has ordered his military to fortify the 6,000-warhead arsenal is tantamount to being a major step towards launching a global thermonuclear war.
Humanity has never seemed to feel the threat of nuclear war as clearly as it does today.
These are, as a matter of fact, mere "nuclear propaganda". Putin's order, of course, provides a good subject matter for the Western press. This is because, more often than not, we react instinctively and immediately to several specific themes, including death, sex, sin, and doomsday. As nuclear weapons are frequently associated with apocalyptic catastrophe in popular mind, countless imaginative narratives instantaneously emerged in newspapers, television, and other forms of media around the world, instilling nuclear panic among us, as if nuclear war is at hand.
However, this simply would not happen. This is not "nuclear deterrence" nor even "nuclear intimidation". It is merely "nuclear propaganda".
"Nuclear deterrence" means that the enormous power of nuclear weapons is used as a factor to prevent their actual use, i.e., a basis for bargaining. In the actual application of nuclear deterrence, leaders who are well-prepared in their strategy would be less likely to intimidate others with nuclear weapons. It is like a familiar scene of the boy crying wolf in Aesop's fable, that when false alarms were sounded too many times, it would only cause disbelief. What then, if nuclear weapons were actually fired? In reality, the usage of nuclear weapons does not require such intimidation. Regular and targeted signal monitoring of countries around the world would be sufficient enough to prevent this from happening, including the weapons that were launched accidentally. This has been the case since the beginning of the Cold War to the present day. Therefore, nuclear deterrence is only used occasionally as a strategic tool. Frequent threats with nuclear weapons will only devalue the deterrence to a large extent.
The problem is that even so, we can still see some ignorant state leaders who wield what is known as "nuclear intimidation".
Nuclear intimidation is not the same as nuclear deterrence. The former is a common practice of rogue states, used by their leaders as a tool to vent their emotions. Yet, these leaders know very well that either the nuclear weapons in their hands are insufficient against their enemies and themselves might be destroyed, as in the case of North Korea, or that their nuclear weapons do possess the capability though at the same time, themselves could be annihilated as well, and such is the case of Russia. This is known as "mutual assured destruction", appropriately acronymized as MAD. It should be pointed out that "nuclear equilibrium" is a powerful security mechanism that ensures that the risk is "controllable" if not truly "safe".
Our current world is in such a state of nuclear equilibrium, so to speak. Among the many nuclear-armed countries, only the number of nuclear weapons possessed by the United States and Russia would be sufficient to cause the simultaneous destruction of both parties. As for other countries with nuclear weapons, they can at most cause partial destruction, and the country that created the first nuclear disaster could very well be destroyed by other countries soon afterward. Rogue states that often threaten the use of nuclear weapons either have insignificant numbers of them, or there are obvious limits on nuclear equilibrium. The threats of nuclear war posed by these countries are, therefore, not real nuclear deterrence at all, but only irrational intimidation.
As for Putin putting nuclear forces in "special mode", it is actually not even "nuclear intimidation" but a kind of "nuclear propaganda". He did this not towards the outside world at all, but it was for the Russian public to see. Hence, it is a form of propaganda. He wants his people to see the power of their leader, so as to maintain his own image. To put it more clearly, he wants to ensure the legitimacy of his political power. What he wishes to project is that no one else is bolder, stronger, and consequently more capable of defending Russia's interests than himself. This makes it a kind of propaganda logic targeting the Russians, and this is also what Putin has to do now.
There are two countries particularly fond of emphasizing that they possess nuclear weapons. The first is Russia and the other is North Korea. Russians, from Putin down to ordinary officials, are often seen to clamor for the use of nuclear weapons at every turn. North Korea, on the other hand, tends to be even more aggressive in its choices of words when it comes to nuclear weapons, at times calling their use "sacred war". These are in reality all meaningless nuclear intimidations and nuclear propaganda.
In this regard, I admire Finland's attitude towards the Russian threat. In the history of this country, the Winter War broke up in 1939 had resulted in 70,000 casualties, as well as 320,000 deaths on the Soviet side, almost equivalent to the entire Soviet army. Now because Finland is sending weapons to Ukraine, Russia has launched a "threat program", intimidating Finland that it would face serious consequences. The Finnish Prime Minister Sanna Marin remains unfazed, however. The world's reaction, including those of the United States and the United Kingdom, would be similar to that. Putin might be disappointed that his threats are no longer that terrifying to others.
That is not to say that nuclear threats do not exist in the world. In terms of nuclear weapons strategy, there is a doctrine known as "escalate to deescalate" or "E2D". This doctrine says that if a more powerful weapon is unable to be used, a lesser one would be adopted instead. This is just a fringe theory, yet no one can guarantee that the use of nuclear weapons would not intensify in acts of retaliation. What is theoretical would remain theories, the world's nuclear equilibrium is still being maintained as of now. Although nuclear weapons have gradually spread to dozens of countries in the world, the often-neglected nuclear equilibrium has been the same for decades.
Frankly speaking, we are living under nuclear threat for too long, and it is time to end this tyranny. The nuclear scare that envelopes the world has long frightened humankind. There are daily doomsday doses fed to us by the media, and pundits are constantly warning of the arrival of a nuclear cataclysm. This is not the kind of world that we should live in. When all are considered, being anti-nuclear is indeed the ultimate rationality of humankind.
What makes India's participation in the Quad intrinsically unique?
In this essay, I try to shed light on the geopolitical imperatives that make India's involvement in the Quad intrinsically unique and distinct from the other members.
The prime ministers of India, Japan, Australia and the President of the United States met in Tokyo, for the second in-person Quad summit on 24 May 2022, coming three months after the foreign ministers of these countries met in Melbourne, for the fourth time in three years. In addition to two virtual summits in the month of March in 2021 and 2022, the leaders also met in-person in September, last year, in Washington DC. In the last two years, the Quad has gathered rapid momentum with regular multi-level interactions, and the scope of co-operation has widened.
While the Quad is not a formal collective security alliance, Japan and Australia are two of the 'major non-NATO allies' of the United States in the Indo-Pacific, meaning, the three countries are already allies, with or without the Quad, which brings us to the question of India's participation. Indian involvement brings about an existential purpose to the four-nation grouping as it reflects the growing geopolitical heft of the Indian Ocean region and India as an emerging Asian power in the strategic thinking of the three countries, particularly of the United States, the de-facto leader of the grouping.
Growing strategic insecurity emanating from the perceived disruptive rise of China in the last two decades, especially after 2012, has been a factor that brought these four countries together, ever since the grouping was revitalized in 2017 after a gap of ten years since the idea of the 'Indo-Pacific' was put forward by the former Japanese Prime Minister Shinzo Abe. China and Russia are the only two countries in the world that outrightly rejects the term 'Indo-Pacific' and favours the usage of the term 'Asia-Pacific' instead, as they consider it as a US-led strategy to counter China.
The Russia factor
While India is a democracy, just like its three Quad partners, it also happens to be the only member of the grouping that has neither openly criticised nor imposed sanctions on Russia for its military intervention in Ukraine. Moreover, no other Quad member is as overwhelmingly dependent on Russian arms supply as India is, even though measures to diversify India's imports are actively underway. Currently, up to 70 per cent of India's military hardware is estimated to be of Russian origin.
The post-Cold War years saw India reaching out to Southeast Asia, a region that lies at the centre of the Indo-Pacific, and also to the United States. However, the fading aura of ASEAN-led regional institutional mechanisms, which India has been involving since 1992, in balancing mounting Chinese power can also be stated as one of the key factors that led to the rise of the alternative plurilateral groupings in the Indo-Pacific like the Quad and AUKUS (Australia, United Kingdom, and the United States security partnership) in the last few years.
Even after the Soviet Union disintegrated in 1991, the successor state of Russian Federation continued to be a close strategic partner and major defence supplier of India. Just last year, in 2021, India and Russia observed the golden jubilee of the signing of a landmark friendship treaty between the two countries during the Soviet-era. Russian President Vladimir Putin was welcomed in New Delhi in December 2021 for the annual India-Russia summit, and two months later, Russian forces breached the Ukrainian borders, pushing global political stability into the brink.
Varying geostrategic imperatives
Unlike the predominantly maritime geostrategic imperatives of other Quad members, India's geography is connected with the Eurasian continental landmass, of which Russia has the commanding position, as much as it is connected to the Indo-Pacific oceanic continuum. In fact, the biggest and most pertinent of India's security challenges arise from its land borders. While Japan is an archipelagic country located entirely in the northern Pacific, Australia lies in between the Indian and Pacific Oceans to the south, and the United States is sandwiched between the Atlantic and Pacific Oceans to its east and west respectively.
Moreover, India happens to be the only Quad member that shares a land border with China. The 3,488-km-long undemarcated Line of Actual Control (LAC) between India and China's Tibet Autonomous Region is often regarded as the world's longest disputed border. Apart from these differences, India also happen to be a participant in Russia and China led groupings such as the Shanghai Cooperation Organisation (SCO) and the BRICS (Brazil, Russia, India, China, and South Africa grouping), which constrains India's options in a full-fledged involvement in US-led groupings such as the Quad or any other. New Delhi views its involvement in the aforementioned groupings as an indicator of reformed multilateralism, which has been traditionally seen as West-dominated, and wishes to chart its own place in the emerging multipolar world order.
India's opportunities as the scope of co-operation in the Quad widens
Even after four summit-level meetings, four ministerials and numerous issue-specific working groups set in action, the Quad has not yet openly acknowledged the elephant in the room, i.e., China, or its higher purpose of balance of power, which essentially ought to give a security dimension to the grouping. But it is yet to see progress. Accommodating and reconciling India's varying interests with the grouping's larger collective agenda is a big challenge too. Items in the Quad's agenda since the very first virtual summit in March 2021 include a partnership to manufacture and distribute vaccines to needy countries of the Indo-Pacific region drawing on each other's strengths, critical and emerging technologies, climate resilience, cyber security, space, fostering people-to-people ties through educational opportunities, humanitarian assistance and disaster relief (HADR) and so on.
The launch of the Indo-Pacific Partnership for Maritime Domain Awareness (IPMDA) at the recently-concluded Tokyo summit could enable information-sharing across the existing regional fusion centres. It can also bolster India's involvement in an agenda item that is closely related to security – maritime data sharing. Being the regional leader in the Indian Ocean, India's naval surveillance capabilities, including the Gurugram-based Information Fusion Centre-Indian Ocean Region (IFC-IOR), can be better utilised to achieve the grouping's collective objectives, aimed at identifying illegal activities in the region's seas.
Another key initiative launched on the sidelines of the Tokyo summit is the Indo-Pacific Economic Framework for Prosperity (IPEF), which adds a key economic pillar to Washington's engagement in the region, especially in the backdrop of China's Belt and Road Initiative (BRI), which India also opposes due to concerns on its sovereignty and territorial integrity. Moreover, India's pharmaceutical industry can play a major role in the vaccine initiative announced last year, which is yet to materialise fully.
India's ties with the US shapes its involvement in the Quad and vice versa
India's deepening ties with the United States is also playing a significant role in shaping India's participation in the Quad and in expanding the currently identified generic agendas of co-operation to a more security-oriented one, for which the recent signs are positive. While the previous Trump Administration subtly welcomed India again to the Quad, in 2017, the Biden administration cemented on the ties and has been largely following a policy of continuity towards India. The decision on whether to impose sanctions on India under CAATSA (Countering America's Adversaries through Sanctions Act), owing to the purchase of Russian weapons, is put on hold, and is unlikely to be imposed as the ties between the two countries continue to remain robust, despite the Russia factor, both bilaterally and under the Quad framework.
In 2018, the United States renamed its oldest and largest military command, the Pacific Command, to the 'Indo-Pacific Command', in a largely symbolic move acknowledging India's growing importance in US strategic thinking and calculations for Asia. In the same year, the annual India-US '2+2' ministerial dialogue was also inaugurated. Two years before that, in 2016, India was made a Major Defence Partner of the United States, followed by the inking of a series of foundational pacts for military inter-operability, the last one being the Basic Exchange and Cooperation Agreement (BECA), signed in 2020.
At the same time, while one Quad member Japan hosts the largest number of US military bases in the world, coming further under the US alliance protection and the nuclear umbrella, the other Quad member Australia is part of other US-led groupings in the region such as the 'Five Eyes' intelligence network, ANZUS (Australia, New Zealand and the United States) treaty and the recent AUKUS grouping. However, India has never been part of any security alliance right from its independence and has followed the path of 'non-alignment' (during the Cold War years), which later metamorphosed into 'multi-alignment'.
India's simultaneous involvement in a diverse set of groupings with varying purposes, goals, and participants, and being close to both Russia and the US at the same time is indeed sheer diplomatic skill. However, the fact that being a vibrant democracy and a key maritime power in the Indian Ocean region brings India closer to the Quad's shared values and interests. The Quad today reflects the need for balance of power in the Indo-Pacific, where-in a power transition is underway with the rise of China. The Quad is largely reflective of a Western-led response to this power transition, while Indian interests are aligned both in being part of the Western-led response, i.e., Quad, IPEF and IPMDA, and also in acting as a key independent pillar in the changing regional and global order.
Is Fatigue Causing Twists and Turns in Russia Ukraine War?
As Russia Ukraine war completes three months, both sides are witnessing spectacular twists and turns, showing that reality is biting both sides. Few would have predicted a month ago that President Putin would be willing to swallow the bitter pill of Finland and Sweden's bid to join NATO, which effectively amounts to NATO's eastward expansion, adding over a thousand kilometres of direct land border between Russia and NATO, and respond only with a weak warning to react to increased weapon deployment in these two countries.
Likewise, the rhetoric of Ukraine winning the war overhyped by US led NATO through exhaustive information and perception war, seems to be fading with surrender of over 2000 Azov fighters in Mariupol, cutting off of Ukraine from Sea of Azov, besides losing a large chunk of land in Donbass Region. President Zelensky acknowledgement of diplomacy being only answer, highlighting concerns for people and soldiers is not too late, if those interested in prolonging this war let him act on it.
Parties to the Conflict
The war is sparing no-one in the world from inflationary pressures, having doubled the figures of global food insecure population, due to acute food shortage, triggering the blame game by both sides to seek concessions. While Russia can be accused of launching pre-emptive ground offensive on Ukraine, NATO can also be accused for creating conditions threatening Russia by continued eastward expansion and proxy war. While the kinetic, contact, hybrid war is on between Russia and Ukraine, the US led NATO is fighting a non-kinetic, non-contact, undeclared war in economic, information, diplomatic and political domains, against Russia; hence de-facto parties to the war.
Russian Stakes and Compulsions
After three months of war, while Russia can draw solace by sizeable territorial gains and linking Donbas with Crimea after capture of Mariupol, but at a very heavy cost of men and material, besides an unprecedented economic stress due to crippling sanctions by the West. It has made President Putin revisit his stance on Finland and Sweden, as it is cost prohibitive for Russia to open another front with NATO on Finland borders. It therefore makes better sense for him to achieve the desired end state in ongoing conflict with Ukraine by liberating Donbass Region, landlocking Ukraine and deal with Finland later. Russia realizes its limitations in economic, diplomatic, information and political warfare domain; hence more territorial gains on ground to landlock Ukraine by extending land bridge between Crimea, Odesa to Transnistria and liberating Donbass is the best option for it, to gain better negotiating position, to have the sanctions lifted.
Ukrainian Stakes and Compulsions
President Zelensky appears to recognise that neither he nor the western propaganda-based information war, which has made him a hero and outright winner, can be sustained in the long run, having lost more territory than size of some European countries, left with devastated towns, over four million refugees, heavy casualties, and the surrender of his overhyped Azov Regiments. While additional aid and weaponry with $40 billion cheque from US and $16.4 billion from EU can boost his combat power, but regaining lost ground from Russians is going to be extremely difficult, as they will use built up areas for defending their gains, as Ukraine did. Prolonging war doesn't guarantee peace for Ukraine, but it may result in greater territorial loss, unending proxy war, and a long-term Russian threat.
NATO's Stakes and Compulsions
NATO seems to be emboldened by soft Russian response to the bid of Finland and Sweden to join NATO, with a confidence that Russia has been adequately weakened to challenge eastward expansion of NATO; hence, it is keen to add these two countries with strong militaries, to secure its northern flank and have a better collective security posture in the long run. It also makes sense in context of Sino-Russian footprints in Arctic region and North Atlantic Ocean. Towards that aim, it is ready to sacrifice some of its energy and economic interests for the time being.
It is too early to predict how long this show of unified strength will continue, because the war is certainly not making Europe peaceful, with millions of refugees and non-state actors activated and a longer border with belligerent Russia, which will reorganize itself, learning from its miscalculations. While NATO may be able to handle the objections of Turkey and Croatia with few concessions/addressing security concerns, but the disagreement regarding long term energy security may not be easy to handle, once the rhetoric of united NATO starts fading with economic fatigue and energy deficit.
Is USA the Beneficiary?
In short term USA can rejoice some immediate gains. It has been able to get control of NATO, weaken Russia, create market for its arms dealers, energy companies and infrastructure contractors. It has been able to block strategic Nord Stream1 and 2, and encourage EU to find alternate energy sources, thereby reducing Russian influence drastically.
It has, however, incurred certain long-term losses, the most serious of which is driving Russia into a stronger China-Russia Axis than ever before, which is beyond its individual capabilities to handle. True, this battle has revitalised NATO, but it has also strengthened the Russia-China-Iran nexus, or anti-West alliance. Sanctions have fueled calls for an alternative financial system to avoid financial paralysis caused by a monopolized dollarized financial system, which could harm the US in the long run.
The US's global exhibition of backing proxy war by enabling Ukraine/Zelensky to fight to the bitter end in order to achieve its geopolitical aim of weakening Russia, with no American losses has tarnished the US's reputation as an ally/partner. Indeed, more than $56 billion in funding for a proxy war in Ukraine, which is more than double the amount spent in Afghanistan's 20-year war, reveals misplaced priorities, unless US is counting on making much more money from increased weapon sales by prolonging the war.
It has put Taiwan, Japan and South Korea on notice facing similar threat from aggressive China, to which US has been extremely shy of sanctioning it, despite later breaching territorial integrity of many democracies in South China Sea, violating Taiwanese air space at will, and incremental encroachment in Himalayas. The world, struggling with financial, food and energy crisis, doesn't want any extension of war, on any pretext.
The visit of President Biden to Indo-Pacific is significant to restore declining confidence of allies and partners in Indo-Pacific, without which, taking on China challenge is difficult. Many in this region accuse Biden administration of reactivating Cold War 1.0 with Russia, diluting Cold War 2.0 with China, which is a bigger global challenge with better economic muscles. The proposed launch of Indo Pacific Economic Forum is to lure more regional countries to gain lost ground in economic engagement vis a vis China.
Way Ahead
In a situation where NATO continues to persuade Zelensky to fight, giving hopes to recapture entire territory of Ukraine, and the Russians continue incremental efforts to achieve an end state of landlocked Ukraine and independent Donbass, the war will continue. Neither the sanctions have deterred Russia, nor blocking gas flow by Russia will deter NATO. As long as Ukraine is ready to be used as a tool in big power contestation and NATO continues to add fuel to the fire, the chances of talks or any mediation seems to be a remote possibility. In Russia Ukraine war, there will be no winners, but a new set of security and economic challenges will impact entire world.
Having tested US responses in Ukraine, the growing Chinese aggressiveness in Indo-Pacific is a wakeup call to US to avoid losing influence in the region, especially after losing considerable strategic space in the Middle East and Af-Pak regions. Chinese footprints in the Solomon Islands surprised US and Australia. Regular violation of ADIZ of Taiwan, belligerent North Korea threatening South Korea and Japan, reassertion of Chinese and Russian claims against Japan indicate that US resolve is under greater threat in the Indo-Pacific, where it has obligation to defend Japan and South Korea and strategic necessity to save Taiwan. It is also not easy to find another Zelensky/Ukraine in Asia, willing to act as proxy of NATO. It is for this reason President Joe Biden needs partners in Indo-Pacific, strengthen/expand Quad, and put up viable alternative economic, infrastructure, technological and supply chain in Indo-Pacific with allies and partners. The UK Foreign Minister's call for Global NATO seems far fetched at this point of time, but indicates desperation for global support to face the reality of threat from growing Chinese Russian alliance.
U.S.' Unperturbed Response to Indian BrahMos Launch in Pakistan: Aberration or New Normal?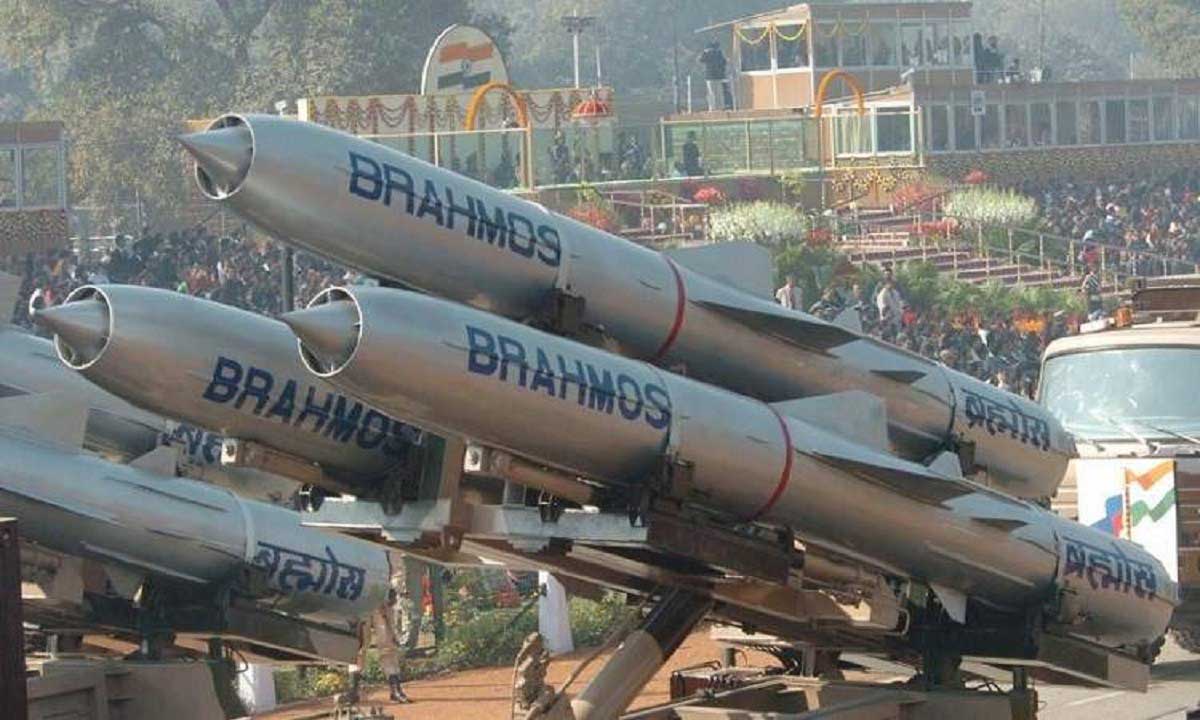 As India's nuclear-capable BrahMos cruise missile crashed into the territory of its nuclear-armed and ever-hostile adversary on the evening of March 9th almost pushing the two countries to the brink of catastrophic tit-for-tat exchange, the usually vociferous strategic experts and arms control enthusiasts in the USA maintained a cautionary conspicuous silence. Even it took the US State Department Spokesperson 06 days to issue a formal statement on the precarious issue and that too after being asked by a journalist during the daily press briefing. If one thinks for the USA – the self-proclaimed champion of nuclear safety and security – such a belated response to such a potentially hazardous "accident" constituted an anomaly, having a look at what the USA's State Department's spokesperson finally stated would be handy, which in essence uncritically endorsed the ambiguous and self-contradictory Indian viewpoint on the issue while refusing to make any further comments.
One does not need to wonder what would have been the reaction in the West had something of this character landed in India from Pakistan. Hell would have readily broken loose and the relevant academic, policy-advocacy, and policy-making circles in the West would have been up in the arms predicting a nuclear holocaust owing to irresponsible handling of sensitive weapon systems by Pakistan and making calls to fulfill their long-held desire of 'securing' Pakistan's strategic arsenal. But given it was a breach on part of India, the belated and unperturbed response despite the profound precariousness associated with the fiasco makes complete sense. Anomaly! Not really, because the apparent aberration is all set to be the new normal: only those nuclear safety and security breaches would concern the Western (specifically the US) strategic community happening apropos countries considered on the other side of the geostrategic equation and India – given its geostrategic utility vis-à-vis China – is positioned on the same side as with the Western world so even the strategic blunders like the recent one would be conveniently brushed under the carpet. Reason: any criticism of Indian BrahMos blunder or even expression of concern about the safety and security of India's cutting-edge weapons systems would have infuriated overly touchy souls in New Delhi, which Washington has been trying so desperately to woo.
Though the convergence of geopolitical interests forms the most consequential and undoubtedly the umbrella reason for the USA's unperturbed response to India's BrahMos launch into Pakistan, it is not only the only one. Currently, the Indian diaspora constitutes one of the most powerful lobbies in the USA domestic political and electoral landscape augmented by their deep ingress into academia, policy advocacy, and policy-making spheres, where they primarily act as the arm of Indian foreign policy and security establishments essentially safeguarding and qualifying all rights and wrongs by New Delhi and by default working to discredit its prime adversary Pakistan using a wide range of means and mediums. The relegation of the Jammu and Kashmir dispute from a self-determination demand of nearly 20 million people once backed by the USA at international forums to a mere Pakistan-sponsored insurgency in complete concurrence with the Indian standpoint and conspicuous apologetic attitude of the USA government and intelligentsia over India's now almost undisputed plunge into the abyss of fascism under Modi are the most vivid case studies of the lobby's influence in the USA, though backed by the umbrella of convergence of geostrategic interests.
Though the USA and Pakistan being long-time allies have their own baggage of alleged betrayals, sanctions, and double-games, the steep decline in the goodwill for Islamabad during the past few decades is attributable to years-old concerted efforts by the Indian lobby and the muted reaction to India's BrahMos launch in Pakistan even by the strategic and focusing on South Asia intelligentsia within the USA was another manifestation of the reality that the lobby has gained considerable check over the academic and policy discourse in the USA.
Ironically, the trend of overlooking India's shenanigans at home and aboard and potentially catastrophic breaches of safety and security of destructive weapons systems is all set to be the new normal as the aforementioned factors of geopolitical convergence and the lobby's role in influencing academic and policy discourse responsible for the setting the trends are only likely to be reinforced in the coming years and decades. However, there is a big question mark whether unwaveringly covering up New Delhi's abysmal domestic and regional track records undermines the USA's international legitimacy as the principal sponsor of "rules-based international order"? An unequivocal yes! But it appears policymakers in Washington are willing to let their legitimacy tarnish in barter for India's utility vis-à-vis China – a characteristic case of power politics triumphing idealistic charades.