Ukraine joins Afghanistan and Yemen in shaping Gulf rivalries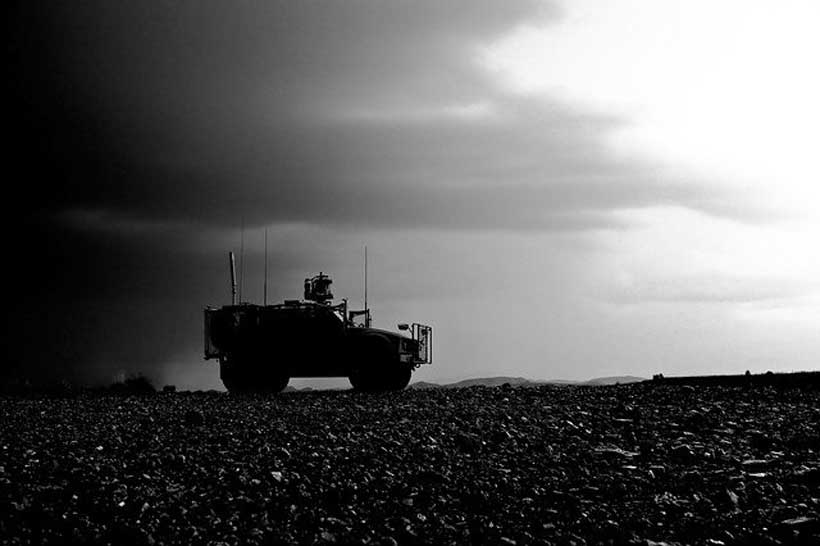 The US withdrawal from Afghanistan was a geopolitical watershed. Its shockwaves continue to reverberate and are magnified by the wars in Ukraine and Yemen.
Coupled with the Russian invasion of Ukraine, the US withdrawal removed a major obstacle to Iranian projection in Central Asia and created an opportunity for Iran to potentially enhance its influence, increase trade, and expand security cooperation in Central Asia.
Moreover, the withdrawal worked in Iran's favour by putting one more nail in the coffin of an almost 80-year-old alliance between the United States and Iran's arch-rival, Saudi Arabia.
Already angry at US President Joe Biden's refusal to deal directly with Crown Prince Mohammed bin Salman because of the 2018 Saudi killing of journalist Jamal Khashoggi, Saudi Arabia saw the bungled withdrawal, along with the US failure to respond robustly to attacks on critical Gulf state infrastructure by Iran and Iranian-backed Houthi rebels in Yemen, as further evidence of America's increasing unreliability as a security guarantor.
Last month's revival of security talks between Iran and Saudi Arabia highlighted the arc that links the Ukrainian and Yemeni wars with the withdrawal.
Saudi Arabia is groping for an exit from an eight-year-long war in Yemen that has cost it significant reputational damage and raised questions about its military capabilities.
The talks with Iran broke off shortly after the US withdrawal. However, they were revived as Russia struggled to achieve some semblance of victory in Ukraine.
The timing highlighted that Iran's options might be less curtailed by the Afghanistan, Ukraine, and Yemen wars than those of other regional players.
Ukraine has taken Russia out of the equation as a possible guarantor of security or an alternative to the United States as an arms supplier for Saudi Arabia and other Gulf states.
That leaves Saudi Arabia worried about its ability to protect itself despite increased military prowess and an armory filled with some of the world's most sophisticated weaponry, with no good options.
The kingdom may be looking at China but is likely to discover that it is looking at a power that still lacks the capability and the will to replace the United States and would likely extract a higher price for offering to guarantee regional security.
Few would argue that the scenes of tens of thousands at Kabul airport trying to flee Afghanistan as American troops withdrew inspired confidence in US protection.
The ability of the United States and Europe to bolster Ukrainian resistance will likely have mitigated to some degree the impact of the dramatic pictures from Kabul.
At the same time, Gulf states, if attacked, may not have the wherewithal of the Ukrainians if the 1990 Iraqi invasion of Kuwait is anything to go by. That drives home the Gulf states' dependence on a third-party security guarantor in the absence of confidence-inspiring multilateral, regional arrangements.
Kuwaitis largely fled Kuwait at the time while a US-led coalition forced Iraq to withdraw. In the wake of Ukraine, Russia is too preoccupied to take on other major military commitments, and China would not entertain the idea. That leaves the US for the foreseeable as the Gulf states' only alternative.
Viewed from Tehran, the post-US withdrawal world is a different world in which the United States has been humbled and removed from one of its borders.
It is a world where the Taliban-governed Afghanistan is a more immediate problem for Iran than the Gulf states.
In recent days, Iran has reportedly moved additional military forces, including the army's 88th armored division, to its border with Afghanistan amid rising tensions with the Taliban.
Iranian officials say border guards have acted with "restraint" in the face of alleged provocative actions by Taliban forces.
The troops were ordered to the border after Pakistani militants, based in eastern Afghanistan, stepped up their attacks inside Pakistan.
Last month, two Pakistani airstrikes in eastern Afghanistan killed at least 40 people, including some civilians. The United Nations said that 20 children were among the dead. The strikes occurred against areas believed to have been from where militants had killed seven soldiers in Pakistan.
Pakistan hasn't confirmed the airstrikes and declined to comment on the civilian deaths but said earlier that "terrorists were using Afghan soil with impunity to carry out activities inside Pakistan."
Anti-Iranian protests in Herat and Kabul and the stabbing by an Afghan national of three clerics in Iran also fueled tensions between the two countries.
The incidents cast a shadow over Iranian efforts to capitalise on the fallout in Central Asia of the Russian invasion of Ukraine.
The Taliban's acting minister for refugees and repatriations, Khalilurahman Haqqani, is expected to visit Tehran in the coming days in an effort to reduce tensions.
"Yemen and Ukraine are not major headaches for Iran. Afghanistan is," said an Arab diplomat.
A version of this article was first published by the National University of Singapore' Middle East Institute
Dynamic diplomacy: From SCO to BRICS
The tree of Iran's balanced foreign policy approach is on the verge of being a one-year-old child. Stronger than before, Iran is pursuing dynamic diplomacy in a variety of cities such as Doha, Ashgabat, and other capitals. Baghdad will also join the list soon.
While Iran's top negotiator Ali Bagheri Kani is engaged in intensive negotiations in Qatar with the United States through the European Union delegation, Iran's President Ebrahim Raisi and his oil and foreign ministers are in Ashgabat pursuing transit diplomacy as well as the legal regime of the Caspian Sea with the littoral states.
Prior to his departure for Ashgabat on Wednesday, Raisi spoke to reporters about the purpose of his visit to Turkmenistan.
"This visit is taking place at the invitation of the esteemed president of the brotherly and friendly country of Turkmenistan in order to attend the Caspian Sea littoral states summit," he remarked.
The President called the Caspian Sea a common heritage and capital for the littoral states with more than 270 million people.
"We have good relations with the littoral states of the Caspian Sea, but in addition to reviewing the legal regime of the Caspian Sea and peaceful use of the sea for the purpose of improving security at the sea, what will be discussed at the sixth summit of the Caspian Sea littoral states is cooperation between countries in the fields of transport, transit, trade, management of marine living resources, environment, as well as preventing the presence of outsiders in the sea, which is also agreed upon by all coastal countries."
Prior to the beginning of the summit, Raisi met Serdar Berdimuhamedow, Turkmenistan's President, as well as Chairman of the People's Council of Turkmenistan, Gurbanguly Berdimuhamedow.
During the meeting with the President of Turkmenistan, Raisi pointed out that the implementation of the memoranda of understanding and cooperation documents signed by the two countries during Berdimuhamedow's recent visit to Tehran will accelerate promotion of cooperation between the two countries.
Later, Raisi met with the Azerbaijani President, Ilham Aliyev.
During the meeting, Raisi reminded Aliyev that the presence of the Israeli regime in any part of the world undermines security there.
The president also had a brief meeting with his Russian counterpart Vladimir Putin on the sidelines of the summit.
There's little doubt that Tehran has not put all its eggs into the basket of the JCPOA revival, as it actively seeks to establish trade relations with the neighbors. It's short-sighted thinking to assume that Iran has to wait for the United States to return to the JCPOA, while it can enjoy the benefits of regional alliances such as the Shanghai Cooperation Organization (SCO), or BRICS (Brazil, Russia, India, China, and South Africa).
On Monday, Iran's former Foreign Ministry spokesman Saeed Khatibzadeh, who was holding his last presser, told the Tehran Times correspondent that Tehran has submitted a membership request to the BRICS secretariat via Foreign Minister Hossein Amir Abdollahian. While dynamically trailing balanced and active diplomacy with the neighbors, Tehran is awaiting Washington's serious political decisions to return to the Joint Comprehensive Plan of Action (JCPOA).
Source: Tehran Times
Qatar's pragmatic foreign policy and its global clout
Iran and the US resumed talks for the revival of the Iran Nuclear Deal 2015/Joint Comprehensive Plan of Action (JCPOA), in Qatar, with mediation from the European Union (EU) on June 28, 2022. These talks which carried on for two days ended without making any progress.
EU Chief Josep Borrell had visited Iran, last week, and held talks with Iranian Foreign Minister Hossein Amirabdollahian, with regard to resumption of talks. Iran's Foreign Minister Hossein Amirabdollahian had said last week that Tehran was prepared to resume talks, as long as it received the economic benefits of the 2015 accord. After his meeting with the Iranian Foreign Minister, Borrell tweeted:
'In a meeting with Iranian Foreign Minister, Hossein Amir-Abdollahian we agreed on resumption of negotiations between Iran and US in the coming days, facilitated by my team, to solve the last outstanding issues'.
The stumbling blocks between Iran and other signatories to the revival of the 2015 Iran nuclear deal have been ; Iran's expansion of its nuclear program, and its removal of 27 International Atomic Energy Agency (IAEA) cameras. The US, France, the UK and Germany introduced a resolution which censured Iran for this step. Apart from this, Iran has also been demanding that the Islamic Revolutionary Guard Corps (IRGC) be removed from the US' foreign terrorist organisation list, something Washington has been resisting. Israel has also been opposing the Iran nuclear deal (though it has recently changed its stance and has said that it is willing to accept a deal which threatens the security of the Middle East).
While sections of the Iranian media were critical of the talks held in Qatar, a senior Iranian diplomat said that they were held in a professional atmosphere, and that Iran would explore ways of taking forward negotiations.
The US has been keen for a revival of the deal in order to keep global oil prices in check in the aftermath of the Ukrainian crisis. Iran has in fact been selling oil in spite of its sanctions to a number of countries (though China has reduced its purchase of oil from Iran, since it is importing from Russia at a much cheaper price). The US State Department while commenting on the talks held in Doha was critical of Iran, saying:
'Indirect discussions in Doha have concluded, and while we are very grateful to the EU for its efforts, we are disappointed that Iran has, yet again, failed to respond positively to the EU's initiative and therefore that no progress was made,'
One of the other important dimension of the talks was that they were held in Qatar. Qatar's strategic clout has risen for a number of reasons in recent years; talks between the Taliban and the US, which began in 2020, were held in Doha, it played an important role in reducing tensions between Israel and Palestine in 2021, after the Taliban takeover, in August 2021, Qatar helped in the evacuations of US citizens as well as citizens of countries, and it has agreed to represent US interests in Afghanistan since the US embassy in Afghanistan has closed. It would be pertinent to also point out that even before the Ukraine crisis, US has been asking Qatar to supply oil to Europe.
During the visit of Qatari Emir Sheikh Tamim bin Hamad Al Thani to the US in January 2022, US President Joe Biden announced that Qatar would be declared a major Non-Nato ally. In March 2022, a formal announcement was made in this context.
While post the Ukraine crisis, western countries have been looking to Qatar to fulfil their oil needs, the latter has also had close economic ties with Russia, the Qatar Investment authority holds a 19% stake in Russian oil company Rosneft.
Gulf countries and Qatar's strategic clout
Other Gulf countries, particularly Saudi Arabia had not been happy with Qatar's strategic importance not just within the Middle East, but globally as well (in 2017, Saudi Arabia was one of the countries which had imposed a blockade on Qatar). In fact, Saudi Arabia's reset of ties within the Middle East, including ties with Turkey and Iran, has been attributed to Qatar's increasing diplomatic clout in the Middle East. UAE too has been keeping a close watch on Qatar's rise, and Taliban's decision to hand over the management of airports in Herat, Kabul and Kandahar, to Abu Dhabi-based firm GAAC Solutions is significant in this context (this was a surprising move since Taliban had been in talks with Turkey and Qatar for management of airports)
Qatar's role in the talks, even though they have not been successful, will once again help in raising its strategic clout. It is the only GCC country which shares cordial ties with Iran and this was one of the reasons why a blockade was imposed on it by Gulf countries in 2017.
While Qatar would have wanted the recent negotiations between Iran and other signatories to the 2015 Iran nuclear deal to have been successful, the talks being held in Doha are a reminder of the fact that it is a crucial player not just in the Middle East, but globally. An independent foreign policy and the ability to not get stuck in a zero-sum trap has stood the country in good stead.
Saudi religious soft power diplomacy eyes Washington and Jerusalem first and foremost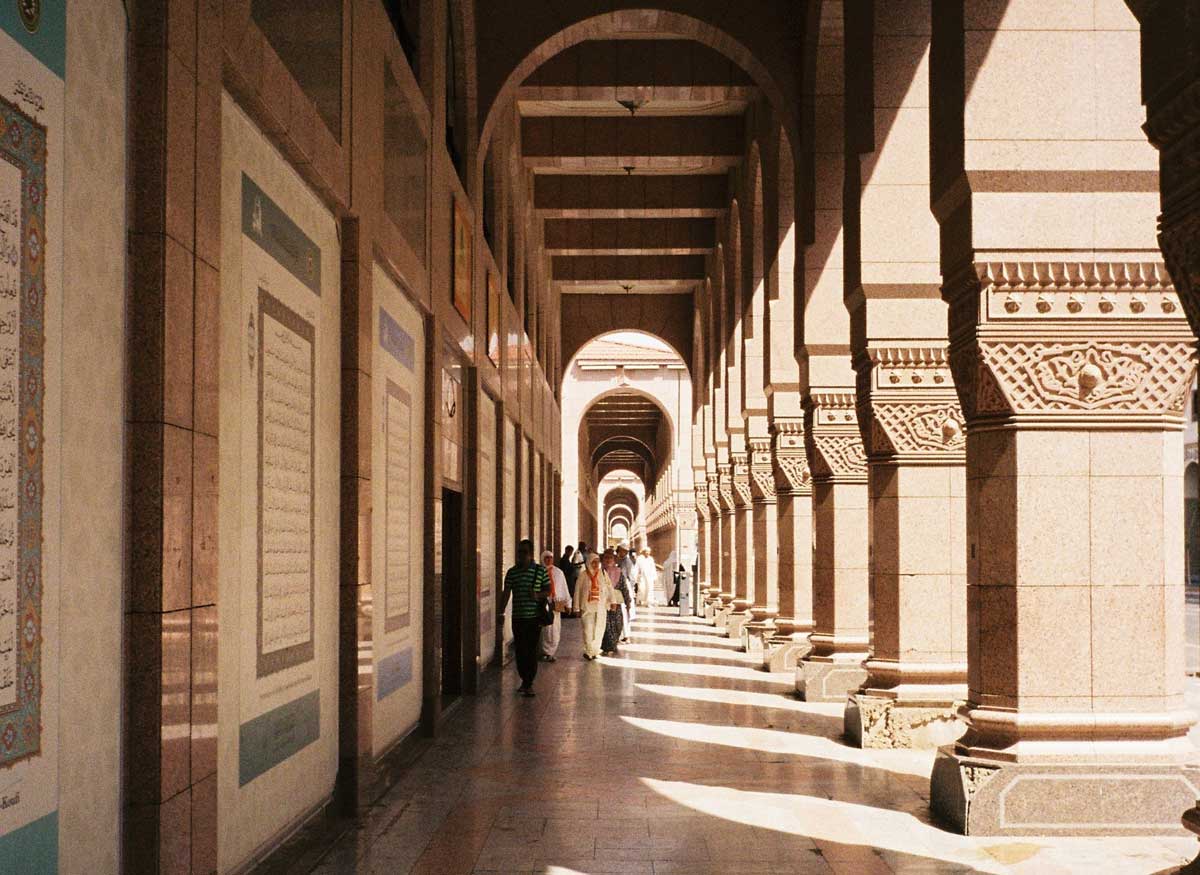 Geopolitics is written all over Saudi religious soft power efforts. Nowhere more so than when it comes to Israel and Jews because of the growing importance of security cooperation with the Jewish state and the influence of the Israeli lobby in the United States, the kingdom's most important yet problematic security partner.
In the latest move, Saudi Arabia ensured that it would be the first stop on the first overseas trip by Deborah Lipstadt as US special envoy to combat anti-Semitism.
"Lipstadt intends to build on the profoundly important Abraham Accords to advance religious tolerance, improve relations in the region, and counter misunderstanding and distrust," the State Department said in a statement. The department was referring to the accords by which the United Arab Emirates, Bahrain, Morocco, and Sudan established diplomatic relations with Israel in the waning days of US President Donald J. Trump's administration.
Ms. Lipstadt said that Saudi religious soft power diplomacy had created an atmosphere in which she could discuss with government officials and civil society leaders, who in the kingdom inevitably are likely to be linked to the government, "normalising the vision of the Jews and understanding of Jewish history for their population, particularly their younger population."
Saudi Arabia has had a particularly troubled attitude towards Jews even though an older generation of Saudis in regions close to Yemen recall a Jewish presence in the first half of the 20th century.
Moreover, in the days when Israelis were barred from travelling to most Arab countries, Saudi Arabia also tailored its visa requirements to bar Jews.
European foreign ministers planning at the time to pay official visits to the kingdom would at times confront demands that Jewish journalists be dropped from the group accompanying the official.
Some American Jews who had filled out Jewish as their religion on Saudi immigration forms would have them returned with the word Jewish replaced by the term Christian.
That began to change long before the rise of Saudi Crown Prince Mohammed bin Salman. Mr. Bin Salman has accelerated the policy change. Earlier this month, Saudi Arabia announced that Israeli business people would be granted entry into the kingdom.
Saudi Arabia has also allowed Jacob Yisrael Herzog, a US-born rabbi resident in Israel, to visit the kingdom several times to attempt to build Jewish life publicly. Some Jewish critics have charged that his bombastic approach could backfire.
Moreover, in a slow two-decade-long, tedious process, Saudi Arabia has made significant progress in scrubbing its school textbooks of anti-Semitic and other discriminatory and supremacist content.
To project Saudi Arabia as a moderate forward-looking nation and improve the kingdom's tarnished image, particularly in the United States, Mr. Bin Salman has met with American Jewish leaders. Many of those leaders are willing to give Saudi Arabia a pass on its abuse of human rights and still weak track record on religious tolerance to advance the cause of the establishment of diplomatic relations between Saudi Arabia and Israel.
The crown prince has also turned the Muslim World League, once a prime vehicle for the Saudi government funding of Sunni Muslim ultra-conservatism globally, into a public relations tool for propagating Saudi religious tolerance.
The league's head, Mohammed al-Issa, a former Saudi justice minister, led a delegation of Muslim religious leaders on a ground-breaking visit in January 2020 to Auschwitz, one of Nazi Germany's foremost extermination camps for Jews.
Earlier this month, he organized a Forum on Common Values among Religious Followers in Riyadh. Participants included 47 Muslim scholars, 24 Christian leaders, 12 rabbis, and 7 Hindu and Buddhist figures.
The timing of Ms. Lipstadt's visit is significant. It comes weeks before an expected pilgrimage to Riyadh by President Joe Biden to tackle strains in the strategic relationship between the two countries.
Tensions have emerged over the degree and reliability of the US commitment to Gulf security, Saudi oil production policy in the wake of US and European sanctions against Russia for invading Ukraine, Saudi technological cooperation with China, and Mr. Biden's belief that Mr. Bin Salman was responsible for the 2018 killing of journalist Jamal Khashoggi.
Moreover, the visits of Mr. Biden and Ms. Lipstadt come as hopes are fading that talks in Vienna between world powers and Iran will succeed in reviving the 2015 international agreement that curbed Iran's nuclear programme. A failure is likely to increase regional tension.
The spectre of a failure has driven increased regional cooperation between Gulf states, including Saudi Arabia and Israel.
At the sharp end of confronting Iran, Israel unveiled its newly adopted Octopus Doctrine this month. The doctrine expands Israel's aiming at Iran's nuclear, missile and drone programmes by increasingly attacking targets in Iran rather than primarily on battlefields like Syria.
Barbara Leaf, the US Assistant Secretary of State for Near Eastern Affairs, put Ms. Lipstadt's visit in perspective when she told Congress last week that Mr. Biden hoped to achieve agreement on a roadmap for the establishment of diplomatic relations between Saudi Arabia and Israel during his visit to the Middle East this month. US officials admit that it will be a lengthy process rather than a head-on lovey-dovey affair, as was the case between Israel and the UAE.
Saudi Arabia has signaled for some time that it would like to formalize its expanding informal relations with Israel but needs a cover to do so. The kingdom has emphasized this in recent weeks as it sought Israeli acquiescence in the transfer by Egypt to Saudi Arabia of sovereignty over two islands at the top of the Red Sea and prepared for a possible visit by US President Joe Biden.
"Saudis want to meet us, talk, and rub shoulders with us. They want to learn. I kept getting inquiries. There is incredible potential for cooperation between the Saudi people and Saudi companies and Israel," said Israeli businessman Eyal Waldheim who visited the kingdom in May travelling on a non-Israeli passport.