The UK's "Separation Centres": Re-visiting counter-terror measures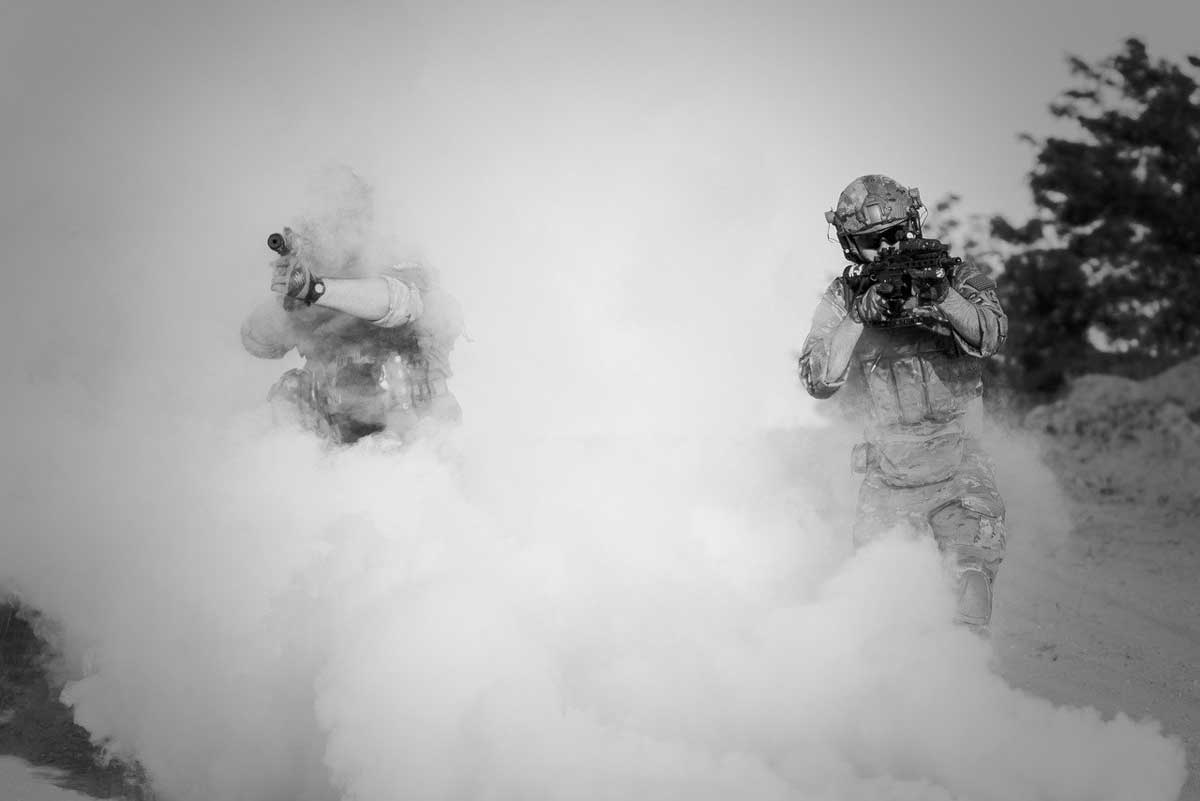 Prisons are breeding grounds for radicalisation within their walls and recruitment for terrorism acts carried out post the inmates' release. The leaders' personality and ability to cultivate a cult-like following among the potential recruits mould the fruition or failure of these security threats worldwide. While this is not a novel security challenge, as the following portion about the rise of the Islamic State attests, the Boris Johnson-led administration appears to now bolster its efforts to confront the complex reality.
For example, the emergence of the Islamic State traces its roots to Camp Bucca in Iraq, where Abu Bakr al-Baghdadi, its earliest leader, received absolute leeway in conducting his virulent sermons and fomented the surge in radical recruits. His followers eventually assumed leadership positions in one of the deadliest terrorist outfits of the modern era. However, the prison officials had essentially allowed him to run amuck due to his ability to contain in-fighting and resolve tensions between his fellow jihadist prisoners, despite his record of violence displayed during the Sunni insurgency after the United States-led invasion in 2003. Having found themselves in a foreign land and inadept at recognising the socio-cultural and sectarian sensitivities, the American officials presumably refrained from challenging the status quo that had emerged within the camp to minimise tensions and violent episodes engulfing the Iraqi state. However, this meant that the radical Islamist narrative spun by him and disseminated by his followers played a central role in laying the foundations of the carnage and the now dismantled "caliphate" that would follow suit.
The United Kingdom's (UK) counter-terrorism and counter-radicalisation strategy is now being revamped. Dominic Raab, the Justice Secretary, has announced the strengthening of a team, to the tune of £1.2 million, to assist the British government in devising a framework to segregate radically influential and "charismatic" Islamist terrorists from at-risk inmates serving their sentence. This would primarily happen by isolating them in specialised centres to house such high-risk prisoners. Nevertheless, there is a catch. The challenge that this administration will face is in determining who poses a substantial threat and will find a place in the centres. Although three of them are currently operational, until April 2022, only 15 individuals in one prison have made it to the list.
Mr. Raab asserted that the current dispensation is "going to take a more decisive approach in [our] prisons, not allowing cultural and religious sensitivities to deter [us] from nipping in the bud early signs of terrorist risk." He argued his case by underlining how the right to socialise in prisons traditionally accorded as per the Human Rights Act would remain suspended. In addition, inmates making their arguments against their referrals to such centres would find it a mounting challenge to plead their claims successfully. Furthermore, the empowered Prison Governors will notably have considerable authority to strike down any attempts by radical inmates to undermine national security and instigate chaos spurred by radicalisation.
Driving the policy change
On the surface, this comes on the heels of the recommendations made by Jonathan Hall QC, an independent reviewer of terrorist activities in Welsh and English prisons. Nevertheless, it is improbable to disassociate this policy decision from the debates concerning the viability of Prevent, which is a core tenet of the UK's counter-radicalisation strategy. It was initially introduced in 2003 by former Prime Minister Mr. Tony Blair. Understandably, the brutal assassination of former parliamentarian Sir David Amess in October 2021 and the subsequent conviction of Ali Harbi Ali for life, the perpetrator in April 2022, have triggered the incumbent administration to counter the catapulting national security crisis decisively.
On the other hand, violent incidents within jails in the recent past are the root of why Mr. Raab appears driven to confront this dilemma head-on. In May 2020, HMP Belmarsh's-High Security Unit, one of the most secure prisons countrywide, witnessed a horrifying attack on Paul Edwards, a prison officer. He nearly lost his life due to a near-fatal assault by a trio of inmates. He was punched, thrashed, and struck with a chair after Hashem Abedi (the "emir" and brother to Salman Abedi; the Manchester Arena bomber), Muhammed Saeed, and Ahmed Hassan (Parsons Green Bomber) stormed his office. Led by Abedi, Saeed and Hassan were radicalised to retaliate against perceived unfair treatment by prison authorities.
Reportedly, these individuals were housed along with other violent criminals, sowing seeds for intensifying attacks, where discussions about their upcoming trials and information about jihad and terrorism were frequently exchanged.
What is worrisome is that this prison has served as the scene for a spill-over to its other corners. Mohiussunath Chowdhury, who was imprisoned in HMP Belmarsh on terrorism charges after his sword attack on police officers stationed outside the Buckingham Palace in 2017, had a close affiliation with fellow jihadis, including Hassan, Abedi, and Mohammed Emwazi, the Islamic State terrorist infamously known as "Jihadi John." He was re-convicted in 2020 for planning terrorist attacks after being cleared of prior charges in 2018. Additionally, Sudesh Amman, who stabbed two people and was subsequently shot dead in February 2020, also had a prior conviction. He was jailed for possession and dissemination of terrorist propaganda, before securing an early release days before his knife attack. He and Chowdhary were imprisoned around the same time.
It is equally problematic to discover that Anjem Choudhary, a militant and radical Islamist preacher who, until recently, was banned from making public speeches, and Usman Khan, the London Bridge attacker, are the by-products of a militant Islamist climate cultivated within the same prison as terrorists mentioned above. Khan and Choudhury also spoke alongside each other at a conference in 2009 about Sharia. Individuals like Khan were also mandated to undergo a de-radicalisation initiative termed "Desistance and Disengagement Programme" alongside his fellow detainees.
The Do's of counter-terrorism and counter-radicalisation success & the need for overhaul
These are only a few of several examples within one prison to delineate why the British government is attempting to revamp its counter-terrorism strategy. Under a common roof, the amalgamation and collusion of violent extremist beliefs, followed by constant reinforcement undermines the stable ecosystem within and outside prisons. Moreover, despite their resources an well-trained personnel, the security agencies – MI5 and MI6 require adequate preparation and time to re-engage and subdue such terrorists between their release and their subsequent targeted attacks. During that time frame, these radicalised individuals persons have the potential for these radicalised persons to inflict more violence than before.
Therefore, the government's rationale is evident and well-understood.
Overall, the presumption is that if such "separation centres" are set up and all high-risk terrorists isolated, the violence within and outside jails will become manageable, if not completely eradicated. This would provide the government, law enforcement, and security agencies sufficient room to re-allocate their resources and personnel towards nipping in the bud any potential radicalised recruits in the public domain before they join violent extremist organisations or carry out terrorist acts. It will also prevent the radicalisation of violent criminals and pre-trial prisoners as they remain disassociated from radical elements.
However, to ensure the centres' success, challenges such as overcrowding, shortage of specially trained armed and civilian personnel (including de-radicalisation experts), and insufficient funds to procure advanced surveillance for monitoring the detainees' daily activities need to be overcome. The government must also ensure that it sets up a core committee, comprising a therapists, a prison official, and a social welfare worker, and a law-enforcement and security officer (each), for each of these centres. In addition, 4 to 5 members to evaluate the successes and challenges after every months and accordingly underscore the scope of improvement and loopholes the centres face is also required. Only through a state of heightened monitoring, and constant re-evaluation can the administration hope to weed out terrorism and radicalisation from mainstream society and its fringes. Additionally, the political will of subsequent leaders and perseverance of MI5 and MI6 will also have a significant contribution to determining whether this initiative succeeds or whether is doomed to fail.
On the other hand, in conjunction with the government, the prison officials must also ensure prisoners being housed in such centres should not come into contact, particularly through illicit means, lest they develop a jihadist solidarity, strengthen their beliefs, and harm those safeguarding these places. Moreover, parameters, including the number of people these high-risk individuals have radicalised within and outside prisons, and those who have committed terrorist attacks post their release, the rigidity of their ideological indoctrination, record of violence, cyber activities, conduct as inmates, and the severity of crimes for which they have been convicted, should collectively feature into the framework laid down to decide who will be referred to the separation centres.
How Al-Qaeda's Recent Growth in Africa Poses a Threat to Global Security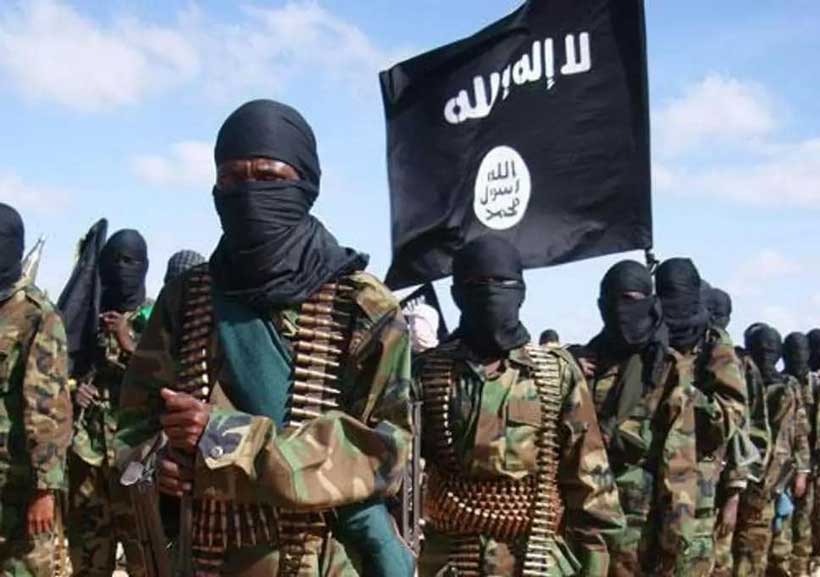 Al Qaeda's ideology is based on the belief that the West is at war with Islam, and  jihad is the only way to defend Muslims and their lands. The group has been weakened in recent years by military and intelligence operations, In 2022 a Leader of Al Qaeda Aiman Al zawahiri killed by American drone strike in Kabul , but it continues to pose a threat to global security.
Al-Qaeda has been a global terror organization for several years, and it is notorious for its involvement in several deadly attacks. Recently, Al-Qaeda has been making headlines in various news outlets due to its apparent expansion and development.
The primary focus of Al-Qaeda's recent growth and development seems to be the African continent. While it is hard to determine if Al-Qaeda is expanding, it is clear that its activities in Africa are increasing. The organization is working to establish a stronger presence in the region, and it is attempting to recruit more members from various African countries. It has also been reported that Al-Qaeda is working to secure more funding from wealthy donors in the region.
Al-Qaeda's recent activity in Africa is concerning, given the region's political instability and weak security infrastructure. The organization's presence could destabilize the region further, and its involvement would make the fight against terrorism in Africa even more challenging.
Al-Shabab fighters have attacked a military base housing Ugandan forces of the African Union peacekeeping mission in Somalia, according to the East African country's contingent and a Somali captain.Al-Shabab has claimed in a statement that it carried out suicide bomb attacks and killed 137 soldiers.
The attack by Al-Shabab on the military base housing Ugandan forces of the African Union peacekeeping mission in Somalia could lead to a destabilization of the region. The Somali government, along with its allies, will need to take immediate action to ensure the safety of civilians and prevent any further attacks by extremist groups. Additionally, the attack may undermine efforts to bring stability to the country and lead to a setback in the fight against terrorism in the region. It is crucial for all parties involved to come together and work towards a peaceful resolution.
The attack on the military base may have several other impacts, including:
Loss of life and property: The attack may lead to the death of soldiers, civilians and destruction of property, causing immense suffering to the people in the area.
Displacement of people: The attack may cause the displacement of people living in the area, leading to a humanitarian crisis.
Political instability: The attack may lead to political instability in Somalia, further complicating efforts to establish a stable government.
Increase in extremist activities: The attack may embolden extremist groups, leading to an increase in their activities in the region and beyond.
Overall, the attack underscores the need for increased security measures and surveillance to prevent similar attacks in the future. It also highlights the urgency of resolving the conflict in Somalia to ensure lasting peace and stability in the region.
It is also worth noting that Al-Qaeda's recent development is not just limited to Africa. The organization is attempting to rebrand itself and distance itself from its past. Recent propaganda released by Al-Qaeda seems more focused on portraying the organization as a force that is fighting for the oppressed and against oppressive governments. It is possible that this rebranding effort is an attempt to attract new members and supporters.
Although Al-Qaeda's recent development may be a cause for concern, it is important to note that the organization's capabilities are not what they once were. Due to relentless efforts to dismantle the organization, Al-Qaeda is not as powerful as it once was. Nevertheless, it remains a significant threat to global security, and countries and international organizations must continue to work together to fight against terrorism.
However, Al-Qaeda's growth is a matter of concern for global security. While the world's superpowers may be busy dealing with other geopolitical challenges, Al-Qaeda's activities should not be ignored. The organization has a long history of perpetrating violent attacks on civilians, and its recent resurgence in Africa could destabilize the region further. Al-Qaeda's growth could not only put African countries at risk but also pose a threat to global security. As such, it is crucial that international efforts work collaboratively to combat terrorism and prevent groups like Al-Qaeda from gaining a foothold in vulnerable regions.
In conclusion, Al-Qaeda's recent development is something that must be monitored closely. The organization's expansion into Africa must be curbed, and international efforts must continue to dismantle the group. At the same time, it is crucial to recognize that the fight against terrorism is a global one, and it must be fought strategically and systematically to ensure the safety and security of people worldwide.
From Extremism to Insurgency: The TTP's Ideology and Strategy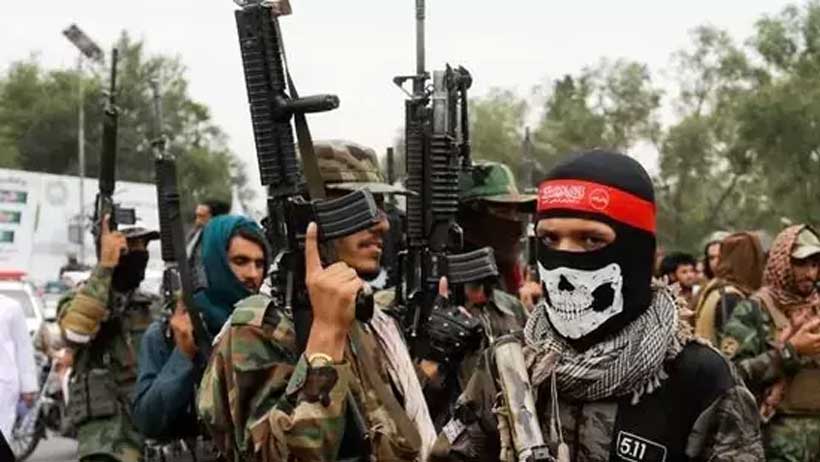 The Tehreek-e-Taliban Pakistan (TTP) is an insurgency group operating in Pakistan that has been responsible for numerous terrorist attacks in the country. The group emerged in 2007 as a merger of several Pakistani Taliban groups and has since carried out attacks on civilian and military targets, including schools, mosques, markets, and security forces.
The TTP's origins can be traced back to the Pakistani Taliban movement, which emerged in the early 2000s as a response to the US-led invasion of Afghanistan. The movement aimed to establish an Islamic state in Pakistan and was initially focused on fighting against the Pakistani government and its security forces. The movement gained strength in the tribal areas of Pakistan, where it established a parallel system of governance and carried out attacks on military and civilian targets.
In 2007, the TTP was formed as a merger of several Pakistani Taliban groups. The group was led by Baitullah Mehsud, who was killed in a US drone strike in 2009. Since then, the group has been led by several leaders, including Hakimullah Mehsud, who was killed in a US drone strike in 2013, and Mullah Fazlullah, who was killed in a drone strike in Afghanistan in 2018.
The TTP has been responsible for numerous terrorist attacks in Pakistan, including suicide bombings, targeted killings, and kidnappings. The TTP's attacks have resulted in the deaths of thousands of people in Pakistan, and the group has been designated as a terrorist organization by the Pakistani government, the United States, and other countries.
The TTP's tactics and strategies have evolved over time. Initially, the group focused on carrying out suicide bombings and other high-profile attacks. However, as the Pakistani military launched a series of operations against the group, the TTP shifted its focus to guerrilla warfare and targeted killings. The group has also used propaganda and social media to spread its message and recruit new members.
The Pakistani government has launched several operations against the TTP over the years, with varying degrees of success. The most recent operation, Zarb-e-Azb, was launched in 2014 and aimed to eliminate terrorist groups in the tribal areas of Pakistan. The operation was largely successful in disrupting the TTP's networks and reducing the number of attacks in the country.
However, the TTP remains a threat to Pakistan's security. The group continues to carry out attacks, and its networks have shifted to other parts of the country, including urban areas. The TTP's attacks have also inspired other extremist groups, such as ISIS and Al Qaeda, to carry out attacks in Pakistan.
The TTP's insurgency has also had broader implications for Pakistan's relations with its neighbors, particularly Afghanistan. The TTP has used Afghanistan as a safe haven, and there have been concerns about the group's links to the Afghan Taliban and other terrorist groups operating in Afghanistan. The TTP's activities have also led to tensions between Pakistan and the United States, which has carried out drone strikes against the group.
The TTP's insurgency has also had broader implications for Pakistan's society and economy. The group's attacks have deterred foreign investment and tourism, and they have also had a negative impact on the country's social and economic development. The TTP's activities have also contributed to the spread of extremist ideology in Pakistan and have made it more difficult for the government to implement social and economic reforms.
One of the major challenges facing Pakistan in its fight against the TTP is the group's use of safe havens in Afghanistan. The TTP has been able to operate from Afghanistan, where it enjoys the support of the Afghan Taliban and other terrorist groups. This has made it difficult for Pakistan to eliminate the group's networks and disrupt its activities.
Another challenge is the TTP's use of social media and propaganda to spread its message and recruit new members. The group has been able to use social media to reach a wider audience and to promote its extremist ideology. The TTP's propaganda has also been effective in recruiting new members, particularly young people who are disillusioned with the government and its policies.
To address these challenges, Pakistan needs to adopt a comprehensive approach to counterterrorism. This should include not only military operations but also efforts to address the root causes of terrorism, such as poverty, unemployment, and lack of education. The government needs to work closely with its neighbors, particularly Afghanistan, to disrupt the TTP's networks and eliminate its safe havens.
The government also needs to address the issue of social media and propaganda. This can be done by promoting alternative narratives and providing young people with opportunities for education and employment. The government also needs to work with social media companies to monitor and remove extremist content from their platforms.
In conclusion, the TTP is a significant insurgency group operating in Pakistan, and its activities have had a significant impact on the country's security and development. The group's tactics and strategies have evolved over time, and the government has launched several operations against the group with varying degrees of success. To address the challenges posed by the TTP, Pakistan needs to adopt a comprehensive approach to counterterrorism that addresses the root causes of terrorism, disrupts the group's networks, and addresses the issue of propaganda and social media. Only then can Pakistan hope to eliminate the threat posed by the TTP and other extremist groups operating in the country.
Revisiting Pulwama: Truth Revealed
On February 14, 2019, an explosive-laden car hit a convoy of Central Reserve Police Force (CRPF) in a suicide attack in the Pulwama District of Indian-Occupied Kashmir (IOK) killing 40 personnel and escalating the first air battle between Pakistan and India since 1971. New Delhi claimed that the attack was perpetrated from across the border from Pakistan by Jaish-e-Muhammad (JeM) and retaliated with massive airstrikes in Balakot district of the Pakistani province of Khyber Pakhtunkhwa KP violating the territorial integrity of its neighbor. Pakistan launched Operation Swift Retort and conducted six massive airstrikes at multiple targets in IOK. This tit-for-tat resulted in the shot down of an Indian jet MIG-21 and the capture of its pilot. However, the air blow could not assuage Indian designs. New Delhi continued prevailing a narrative of 'Terror-sponsoring' against Pakistan on several fronts. Notwithstanding, Satya Pal Malik, who was the governor of IOK at the time of the attack, revealed that the attack was an Indian administrative mistake, but the Modi Administration gave the onus to Pakistan.
Malik revealed that CRPF asked for five aircrafts to carry their people since such size of convoys do not move through the land. But the Home Ministry refused to give the aircraft. Malik claims that he conveyed this lack of administrative insight to PM Modi and its National Security Adviser Ajit Doval. The BJP administration replied, as Malik asserts, "Keep silence, all such onus is going towards Pakistan".
The Ministry of Foreign Affairs of Pakistan has asserted its stance in a press release saying that India again 'vindicated' Pakistan's stance on the attack and under the pretext of terrorism advances its Hindutva agenda for political gains. India's false narratives are again exposed to the world, the report says. In addition, Islamabad has also demanded an answer from New Delhi on his duplicity.
The ironic revelations signal three dimensions of India's mischievous conduct towards Pakistan. First, the political will to solve bilateral issues is missing on the part of India. Successive Indian administrations especially of the BJP do not consent to solve the Kashmir issue and play this card for tightening their grip on Lok Sabha. On the other hand, they refuse a third-party reconciliation peace process. As a result, the region remains the most disintegrated part of the earth.
Second, although India claims to be the largest democracy on the earth and propagates to adhere to the global values of mutual coexistence, fair conduct and mutual non-aggression, it follows them in letter but not in the true spirit. In fact, New Delhi is still motivated by Realpolitik and the policies of Chanakaya based on pure calculations of power, deception and bigotry.
Third, India is an irresponsible nuclear power that designs such defamations and conducts cross-border attacks on other nuclear power in disguise of its designs. There is no denying the fact that the Pulwama incident had the full potential to transform into a nuclear escalation. Having said that, these factors widely contribute to the regional escalations and strategic instability.
Thus, given the power diffusion in international affairs in the wake of China, India will continue portraying such behavior in the foreseeable future too using evolving geopolitical dynamics. Therefore, the region must not be left at the New Delhi's discretion. The international community must break its silence, and assert its stance on Indian duplicity. If not, the regional politics and escalations will have implications beyond the borders.