Small solutions, big impacts: 5 community-based projects tackling climate change
There are thousands of small-scale, community driven initiatives making a huge difference in people's lives and contributing to efforts to curb global warming.
In early April, 29 countries pledged more than $5 billion to the UN-backed Global Environment Facility (GEF). The Fund said this was "record support, providing a major boost to international efforts to protect biodiversity and curb threats to climate change, plastics and toxic chemicals".
But why such a major boost? Well, the GEF is a multilateral fund that serves as a financial mechanism for several environmental conventions including the UN Framework Convention on Climate Change and the UN Convention on Biological Diversity.
It has its own Small Grants Program (SGP) which grants of up to $50,000 directly to local communities including indigenous peoples, community-based organizations and other non-governmental groups investing in projects related to healing our planet.
The initiative is implemented in 127 countries by the UN Development Program (UNDP) which provides technical support to these selected local projects that conserve and restore the environment while enhancing people's wellbeing and livelihoods.
Here at UN News, we want to highlight just five of the over 25,000 projects implemented since 1992, the year the GEF started working. Though the Fund's projects span the globe, this list features a few initiatives currently improving the future of humankind and wildlife in Latin-America and the Caribbean.
1. Indigenous women solar engineers bringing light to rural Belize
For people living in cities is sometimes hard to believe that in 2022 there are still communities that don't have electricity, but more than 500 million people worldwide don't have access to this kind of service that many consider 'basic'.
This is the reality for people in the District of Toledo, in Belize, where several rural villages lie far away from the national electricity grid making it hard – and costly – to electrify their communities.
However, thanks to a partnership funded by the GEF's Small Grants Program (SGP), three Mayan women solar engineers are installing solar energy systems and contributing to sustainable development in small indigenous communities in Southern Belize.
Florentina Choco, Miriam Choc and Cristina Choc, were trained by the Barefoot College in India to build and repair small household solar systems as part of a South-South cooperation exchange (Countries from the Global South sharing technical knowledge with their counterparts, without a developed country involved).
"These women are shattering the glass ceiling! They have installed solar systems to four indigenous communities impacting over 1000 residents," says Leonel Requena, SGP Belize National Coordinator.
In 2021, despite the ongoing COVID-19 pandemic, these solar engineers, along with national authorities and partners installed these solar energy systems to two of Belize's most remote communities.
With the work in just one of these villages, Graham Creek, they powered 25 homes benefiting over 150 residents, as well as a primary school with 30 children.
The best of all, UNDP estimates they have helped avoid 6.5 tonnes of carbon emissions.
"Women are outstanding leaders in Belize driving the sustainable development agenda fostering harmony between nature and people for the benefit of both," adds Mr. Requena.
2. Turning Barbados into a champion of Hawksbill turtles' conservation
Did you know that extreme temperatures during heatwaves fuelled by climate change are literally cooking baby turtles in their nest?
Hawksbill sea turtles are classified by the International Union for Conservation of Nature as critically endangered as their population is decreasing around the world.
For ages, they have been hunted for their eggs and meat and now they are also at risk from coastal development and our changing climate, among other threats.
But a small grant 20 years ago turned into a big opportunity for this species to thrive in the Caribbean Island of Barbados.
The Barbados Sea Turtle Project, based at the University of the West Indies' Campus, is the home of the regional Marine Turtle Tagging Centre and the wider Caribbean Sea Turtle Conservation Network.
Tagging turtles helps scientists and conservationists to track their movements, calculate their growth rates, survival and reproductive output.
Barbados is currently home to the second-largest Hawksbill turtle nesting population in the wider Caribbean, with up to 500 females nesting per year. Turtle nesting occurs on most of the beaches around the island, which, like many in the region, is heavily developed with tourism infrastructure.
The Barbados Sea Turtle Project tags these creatures, measures them and archives and analyses the data for over 30 coordinated projects in the region. These research projects inform their conservation activities.
Each August when the baby turtles hatch, the project runners are on call seven days a week to respond to emergencies that might include hatchlings wandering off in the wrong direction or preparing for swells that can wash away nests during hurricane season.
The project runners also help communities promote ecotourism based on best practices, which provides a source of income for local communities.
Barbados is now well known for the success of its sea turtle conservation activities. The degree to which the Hawksbill population has recovered thus far allows trainees to work with large numbers of turtles and experience the challenges posed by extensive coastal development.
The widely renowned project recently received a new small grant from the GEF of $46,310.
"Thanks to this grant [this project has] been able to offer persons from other sea turtle projects in the region the opportunity to be trained alongside BSTP volunteers in a South-to-South Exchange… The ongoing work of the Project is integral to the conservation and protection of threatened and endangered sea turtles, their terrestrial and marine habitats," said Karen Harper, Programme Assistant of SGP in Barbados.
3. Helping Venezuelan indigenous families mitigate the degradation of the Amazon Forest
Puerto Ayacucho is the capital and largest city of the State of Amazonas in the south of Venezuela, its inhabitants include a number of local indigenous tribes, including the Yanomami, the Panare, the Bari, Piaroa and Guajibo (also known as Jibis).
Many of these populations have been displaced from their lands due to the socioeconomic crisis in the country, as well as the presence of armed groups and illegal mining activities.
The project Amazonas Originaria is currently training a group of indigenous displaced families to sustainably use and care for the tropical forests in the vicinity of Puerto Ayacucho. They are learning how to manage crops of cocoa, cupuaçu, manaca and túpiro (all amazon native plants) as well as how to transform their fruits into pulp, chocolates, baskets and other products.
"This project, in particular, is interesting and inspiring, as it is led by women… it supports the fight against climate change, since its purpose is to conserve the Amazon Forest as the main carbon sink in southern Venezuela, working hand in hand with native communities, valuing their traditions and protecting their ancestral habitat," explains national SGP coordinator Alexis Bermúdez.
According to the UN Environment Programme, or UNEP, in the Amazon, the world's largest remaining tropical rainforest, deforestation is reducing carbon stocks and altering the regional climate. The effects of climate change, forest degradation and more forest fires could result in 60 per cent of the Amazon rainforest disappearing by 2050.
The SGP-supported initiative not only trains members of the community to make Amazon-derived products and ecological packaging helping them to diversify their livelihoods, but at the same time it works to restore parts of the degraded tropical forest by re-planting native trees and other species.
"When families pass on this knowledge, we make indigenous communities gain the necessary strength and confidence to face the conservation of their culture and their environment, organize the community for the production and marketing of their products in more select markets and contribute directly to creating a sustainable economy," Kenia Martinez from Amazonas Originaria notes.
4. Exchanging ideas to make tourism more eco-friendly and sustainable
Clearly, climate change and environmental degradation can´t be tackled by a single community, instead, unity is strength when we talk about exchanging ideas that have already proven successful.
The project Dialogue of Latin American Knowledge around Community Tourism has brought together community tourism ventures from Costa Rica, Panama, Colombia and Mexico to exchange experiences and good practices.
Tourism is the backbone of some economies and the source of livelihood for many people, especially those living in developing countries, but if mismanaged, it often puts pressure on natural resources through overconsumption, induces stress on local land use, as well as increases pollution and natural habitat loss.
Community tourism, on the other hand, is an economic alternative that allows local communities to generate complementary income to their main productive activities and at the same time protect and value the natural and cultural wealth of their territories.
"Alone we go faster, but together we go further," Beatriz Schmitt, SGP Panama National Coordinator highlights.
The SGP-supported dialogues consisted of virtual trainings and good practices exchanges with 23 rural organizations focusing on local development, collaborative working networks, marketing, institutional perspective and biosafety protocols.
At the end of the virtual training, participants visited community tourism experiences in Costa Rica where the programme has been promoting rural tourism for 20 years and has established a robust institutional framework.
"Community tourism is a local strategy that brings income to rural communities. This project is important because tourism is not approached only as a business but instead, it is derived from experiences of land conservation where these communities live," Viviana Rodriguez, SGP Programme Assistant in Panama tells UN News.
She adds that by conserving these areas for tourism and reducing other activities such as large-scale agriculture, small communities are also contributing to the fight against climate change.
5. Saving the water-rich Colombian Paramos, with a gender twist
Colombia's paramos, tundra ecosystems in the Andes mountains that are above the forest line but below the snowline, occupy just 1.7 per cent of the national territory, yet they produce 85 per cent of its drinking water.
Guardianas de los Páramos (Paramos Women Guardians) is an Alliance between the GEF Small Grants Program and two other organizations that are supporting a variety of community projects focused on conservation and climate change adaptation in the Paramos Pisba and TotaBijagual-Mamapacha, about 280 km to the northeast of Bogotá.
The alliance puts special emphasis on women's participation since historically, the intervention of women in environmental management has been diminished because of discrimination and inequitable access to resources.
A total of 37 projects were selected benefiting 2,400 families who had been working since 2020 to restore native plants, thus strengthening biological corridors and maintaining protected areas.
The initiatives also include aqueduct adaptation, as well as the implementation of homemade agroecological gardens to reduce the use of traditional productive systems that are harmful to the environment.
"It is necessary to implement actions aimed at controlling or reducing pressures on the paramo and to mitigate negative actions by extractive activities in the area, establishing conservation areas and measures to reduce risks associated with climate change", says Catalina Avella, the alliance field coordinator.
Paramos are a unique Andean ecosystem, only found in high mountains of the north of South America, they are strategic not only due to their plant and animal biodiversity but also of their ecosystem services, including carbon sequestrations in the soil and water regulation.
The increase in temperatures and changes in rain patterns due to climate change poses a threat to these ecosystems, as well as mining and infrastructure projects.
Great projects, right? So, how can you get involved?
If you have a project related to climate change mitigation, reversing land degradation, sustainable forest management, or protecting biodiversity, visit the Small Grants Program website where you can find out how to apply depending on your country.
SGP grants are made directly to community-based organizations and non-governmental organizations in recognition of the key role they play as a resource and constituency for environment and development concerns. The maximum grant amount per project is $50,000 but averages around $25,000.
Heat, drought and wildfires during one of the warmest Julys on record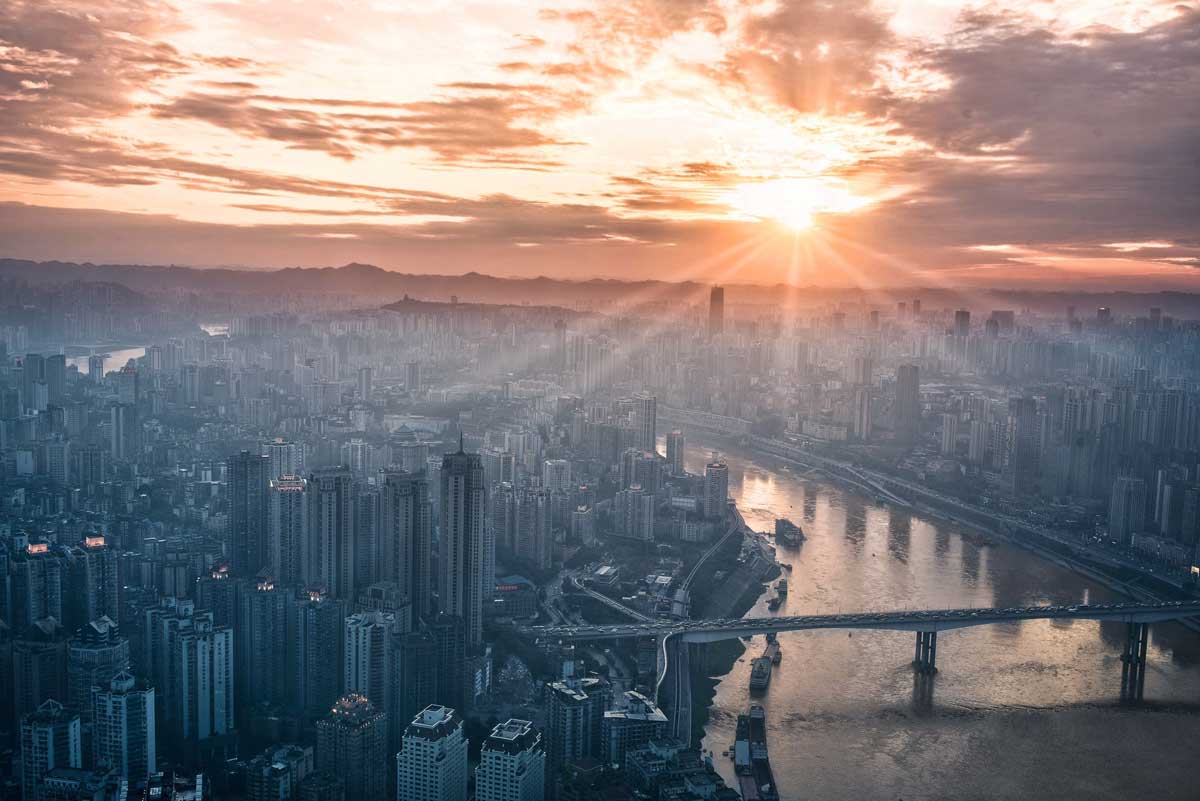 Amidst extreme heat, drought and wildfires, many parts of the world had just experienced one of three warmest Julys on record, the UN weather agency said on Tuesday.
According to the World Meteorological Organization (WMO), temperatures were close to 0.4℃ above the 1991-2020 average across much of Europe, with southwestern and western Europe being the most above-average regions, because of an intense heatwave around mid-July.
"This is despite the La Niña event that's meant to have a cooling influence," explained WMO spokesperson Clare Nullis.
"We saw this in some places, but not globally," she added, noting that it was "one of the three warmest [Julys] on record, slightly cooler than July 2019, warmer 2016- but the difference is too close to call".
Record temperatures
Portugal, western France and Ireland broke record highs, while England hit 40℃ readings for the very first time.
National all-time records for daily maximum temperatures were also broken in Wales and Scotland.
Spain also had its hottest month on record in July, with an average national temperature of 25.6°C – with a heatwave from 8 to 26 July that was the most intense and longest lasting on record.
Using data from the European Commission's Copernicus Climate Change Service, the UN weather agency confirmed that Europe had its sixth warmest July.
The heat travelled further north and east ushering very high temperatures across other countries, including Germany and parts of Scandinavia, with local July and all-time records broken at several locations in Sweden.
Temperature anomalies
At the same time, from the Horn of Africa to southern India, and much of central Asia to most of Australia experienced below-average temperatures.
It also dominated a band of territory stretching from Iceland, across Scandinavia via the Baltic countries continuing as far as the Caspian Sea.
Moreover, temperatures were generally below average in Georgia and throughout much of Türkiye.
Polar ice shrinking
July also saw the lowest Antarctic Sea ice on record, a full seven per cent below average.
Arctic Sea ice was four per cent below average, ranking 12th lowest for July according to satellite records.
WMO cited the Copernicus Climate Change Service in saying that Arctic Sea ice concentration was the lowest for July on satellite record, which started in 1979, and sea ice there was the 12th lowest ever.
Glaciers have seen a "brutal, brutal summer," Ms. Nullis continued.
"We started with low snowpack on glaciers in the alps, reported by meteorological services, and now successive heatwaves- this is bad news for glaciers in Europe. The picture for Greenland's glaciers is more mixed, however, as there has not been relentless heat".
In the throes of the heat, WMO Secretary-General Petteri Taalas said in a press conference on 18 July, "this kind of heatwave is the new normal".
Giraffes, parrots, and oak trees, among many species facing extinction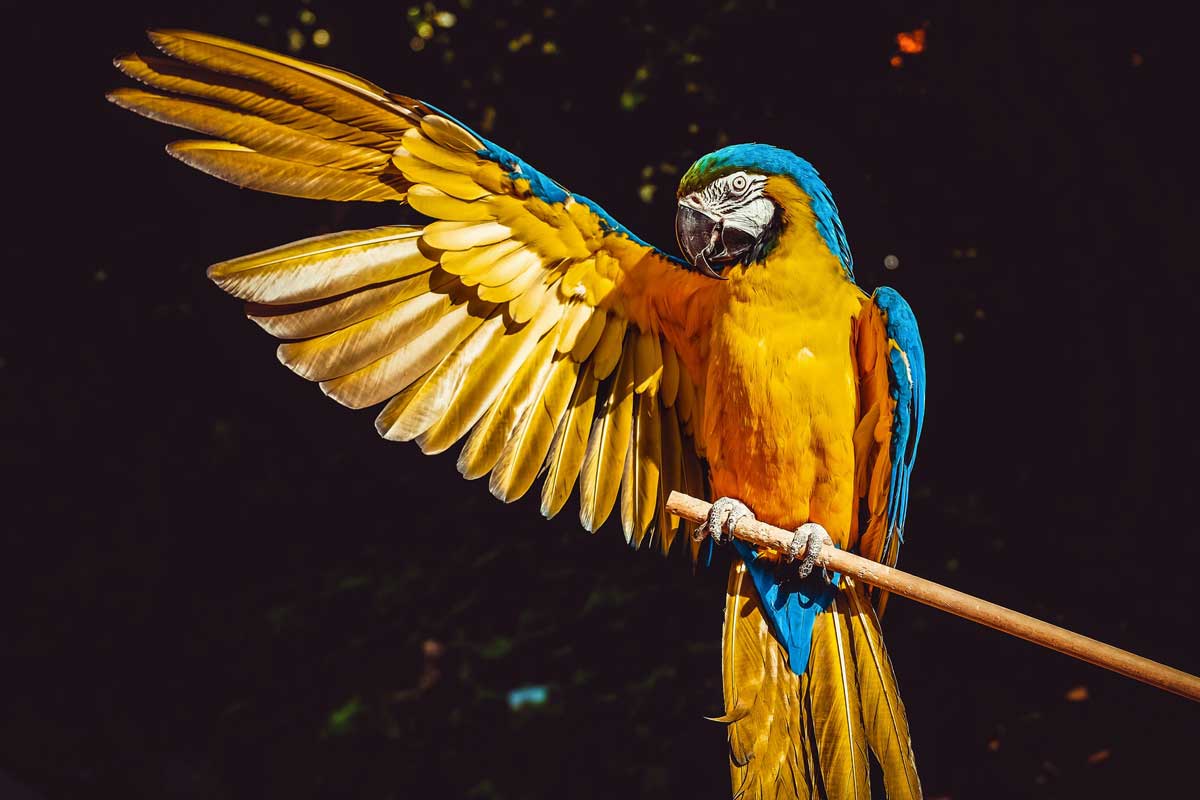 Around one million species are facing extinction, according to a report from IPBES, an independent intergovernmental science and policy body supported by the UN.
It may be surprising to learn that even giraffes, parrots, and oak trees are included in the list of threatened species, as well as cacti and seaweed.
It may be surprising to learn that giraffes, parrots, and even oak trees are included in the list of threatened species, as well as cacti and seaweed.
Seaweed is one of the planet's great survivors, and relatives of some modern-day seaweed can be traced back some 1.6 billion years. Seaweed plays a vital role in marine ecosystems, providing habitats and food for marine lifeforms, while large varieties – such as kelp – act as underwater nurseries for fish. However, mechanical dredging, rising sea temperatures and the building of coastal infrastructure are contributing to the decline of the species.
The world's trees are threatened by various sources, including logging, deforestation for industry and agriculture, firewood for heating and cooking, and climate-related threats such as wildfires.
It has been estimated that 31 per cent of the world's 430 types of oak are threatened with extinction, according to the International Union for Conservation of Nature (IUCN) Red List of threatened species. And 41 per cent are of "conservation concern", mainly due to deforestation for agriculture and fuel for cooking.
Giraffes are targeted for their meat, and suffer from the degradation of their habitat due to unsustainable wood harvesting, and increased demand for agricultural land; it's estimated there are only around 600 West African giraffes left in the wild.
Catastrophic results for humanity
The current biodiversity crisis will be exacerbated, with catastrophic results for humanity, unless humans interact with nature in a more sustainable way, according to UN experts.
"The IPBES report makes it abundantly clear that wild species are an indispensable source of food, shelter and income for hundreds of millions around the world," says Susan Gardner, Director of the Ecosystems Division at the United Nations Environment Programme (UNEP).
"Sustainable use is when biodiversity and ecosystem functioning are maintained while contributing to human well-being. By continuing to use these resources unsustainably, we are not just risking the loss and damage of these species' populations; we are affecting our own health and well-being and that of the next generation.
Indigenous knowledge
The report illustrates the importance of indigenous people being able to secure tenure rights over their land, as they have long understood the value of wild species and have learned how to use them sustainably.
Examples of the kinds of transformative changes that are needed to reduce biodiversity loss, include an equitable distribution of costs and benefits, changes in social values, and effective governance systems.
Currently, governments around the world spend more than $500 billion every year in ways that harm biodiversity to support industries like fossil fuels, agriculture, and fisheries. Experts say these funds should be repurposed to incentivize regenerative agriculture, sustainable food systems, and nature-positive innovations.
In climate drama, the volcano is no villain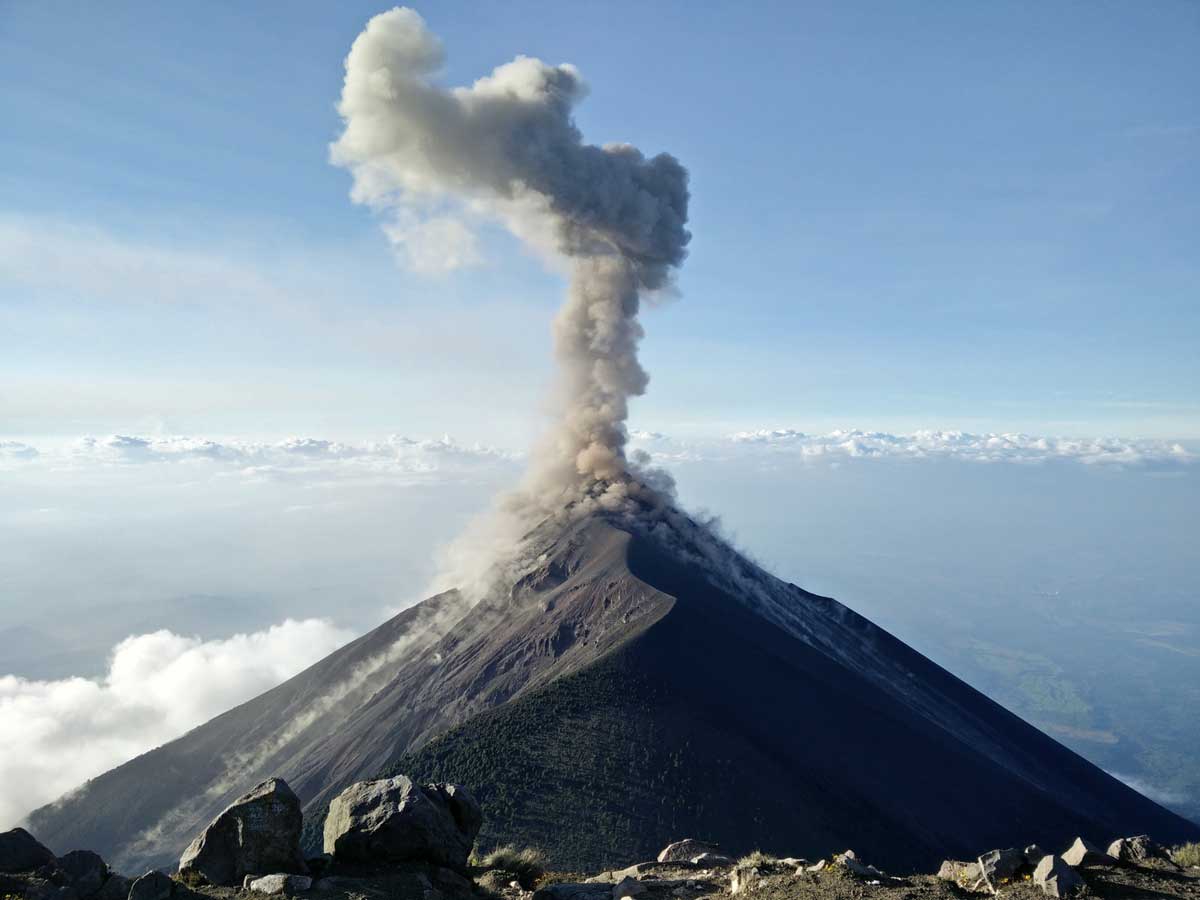 BY SARAH WILD
New analysis of ash clouds created from large volcanic eruptions shows the temporary cooling effects are changed as the environment becomes hotter.
On 15 June 1991, the Mount Pinatubo volcano in the Philippines erupted with a cataclysmic explosion so violent, the volcano collapsed in on itself. Its gas and ash cloud reached about 40km into the air, and in the weeks that followed, the cloud entered the stratosphere and spread around the globe. During the next year, the average global temperature dropped by about 0.5°C.
A volcano is an opening in the Earth's crust that allows hot, molten rock to escape to the surface. It also allows gas and ash to escape from the high-temperature interior of the earth.
Volcanic eruptions play an important role in cooling the planet. The sulphur gases from the volcanic plumes combine with other gases in the atmosphere, and these aerosols scatter solar radiation, reflecting it into space. But scientists are concerned that climate change could make eruptions less effective at reducing global temperatures. This feedback loop, in which climate change could hinder or amplify the ability of volcanic eruptions to combat rising temperatures, is currently not included in future climate scenarios.
The VOLCPRO project set out to investigate two different types of eruptions to see if global heating would compromise their cooling effect.
Thomas Aubry, a researcher at the University of Cambridge in the United Kingdom and Marie Skłodowska-Curie Actions (MSCA) fellow on VOLCPRO, wondered whether an eruption like Mount Pinatubo would have had the same cooling effect were it to happen a hundred years later in a world where global temperature rise – through the effects of climate change – continues unchecked.
High intensity eruption
The first type of eruption, similar to Mount Pinatubo, is known as a high intensity eruption. This type emits plumes of ash and particles that reach 25km or higher into the atmosphere, and contains billions of tons of sulphur gases. Relatively rare, an eruption of this very powerful type arises every few decades –– Mount Pinatubo was one of the largest eruptions the world had seen in a century.
The second type is smaller, but more frequent. 'We were wondering how climate change will affect these two different types of eruptions, the small ones versus the big ones,' said Aubry.
The VOLCPRO team modelled historical eruptions showing their influence on climate, and then simulated what would happen if those same eruptions took place in the future, when the climate has changed and global temperatures are hotter.
Their simulations relied on the UK Met Office's advanced climate model. 'Inside that (UK Met Office) model, we added another model that can simulate the rise of a volcanic plume and how high this volcanic column can rise depending on, for example, the wind condition during eruption day, or the temperature in the atmosphere on the day, and so on,' Aubry said.
For the large eruptions, they found that the cooling would be amplified by global warming, 'which is kind of good news,' said Aubry. 'More global warming, more volcanic cooling.'
In a warmer atmosphere, the plumes of high intensity eruptions will rise even higher, allowing the tiny volcanic particles to travel further. This haze of aerosols will cover a wider area, reflecting more solar radiation and amplifying these volcanoes' temporary cooling effect.
The opposite was true of the smaller, more frequent volcanic eruptions. In those cases, the hotter temperatures thwarted the cooling effects from the eruptions.
However, before they push to have their findings included in scientists' global climate change projections, Aubry wants to investigate other volcanoes and other models to reinforce their results.
VOLCPRO focused on tropical volcanoes, as eruptions around the equator tend to affect climate globally because the volcanic particles spread to both hemispheres easily. By including volcanoes closer to the poles, the researchers will be able to determine how other eruptions respond to higher temperatures. They also want to include more climate models, not just the UK's, to make sure that their findings are robust.
Volcanic ash
Meanwhile, Elena Maters, a former MSCA fellow now based at the University of Cambridge in the United Kingdom, is working to figure out what happens to volcanic ash in the atmosphere and how it influences cloud formation and, ultimately, climate.
Volcanic ash promotes ice formation in the atmosphere, which ultimately replaces water in clouds. Clouds are one of the biggest question marks in climate research, and the more we understand how they are formed and behave, the more precise our models.
'The common assumption is that liquid water will turn to ice below zero (degrees),' Maters explained. That is not always the case and small droplets can remain as liquid down to around minus 35°C. But particles in the atmosphere create 'catalytic surfaces that make it easier for water molecules to form an ice crystal.'
Mineral dust, from sand originating in desert regions around the world such as the Sahara and Gobi deserts, is the dominant source of solid particles in the atmosphere. However, there are many other sources, including volcanic ash.
The INoVA project sought to determine the extent to which volcanic ash aids ice formation.
'On a yearly average, there's about 10 times less volcanic ash (than mineral dust) in the atmosphere,' Maters said. 'But you can have big eruptions that can quickly, in a matter of hours to days, release huge amounts of particles, and this has been neglected in a lot of climate modelling and even in cases that look at the impacts of volcanoes.'
Ice formation
As part of INoVA, Maters and colleagues investigated the efficacy of volcanic ash in promoting ice formation. They compared this to the ubiquitous mineral dust, testing to see which types were the most successful.
Volcanic ash is mostly glass, with a sprinkling of minerals like feldspars and iron oxides. The composition of the ash depends on the make-up of the magma roiling underneath, and the speed at which it is explosively ejected from the volcano, among other things.
Previous studies compared only a handful of ash types, said Maters, whose research focuses on volcanic ash reactivity and chemistry. 'You can't measure two or three samples and then make a conclusion for all volcanic ash and volcanic eruptions worldwide. They vary hugely in the glass composition, the proportion of glass to minerals, the types of minerals, and so the experiments I did were trying to get to the bottom of the range of efficacy of volcanic ash from different types of eruptions,' she said.
Maters took nine ash samples with a range of compositions and used them to create nine synthetic samples through melting and rapid cooling. She compared these 18 samples to identify which properties make volcanic ash more active in creating ice. In another study with a group at Karlsruhe Institute of Technology in Germany, Maters and colleagues analysed another 15 volcanic samples to identify their ice-making properties.
She suggested that the most ice-active component in volcanic ash is alkali feldspar, a mineral composed of aluminium, silicon and oxygen commonly found in the Earth's crust. 'Now, having this understanding of which minerals in ash are good at nucleating (forming) ice,' said Maters, 'you might be able to predict when a volcano erupts whether that volcano, based on its magma composition, could produce ice-active ash.'
While her work was previously very laboratory-based, the Covid pandemic has forced her into modelling, she joked. She is now investigating the 2010 Eyjafjallajökull volcanic eruptions in Iceland to see how that introduced ice-forming particles into the atmosphere, and how those particles compared to the abundance of mineral dust.
The study will examine how volcanic ash has a role in ice formation when we actually plug it into the atmosphere. It will compare it to other types of particle, such as mineral dust and asks the question, "Does it matter?"
As better climate models are developed, 'It's a proof of concept to demonstrate that explosive eruptions could be important to include', said Maters.
The research in this article was funded by the EU. This article was originally published in Horizon, the EU Research and Innovation Magazine.