The European and American stock markets saw another huge plunge on April 22. The three major stock indices in the United States all fell substantially. That day, the Dow Jones Index dropped roughly 1,000 points, the greatest one-day drop since October 2020 by 2.8%. The Nasdaq Composite Index dropped 2.5%, shedding more than 2% for two consecutive trading days. The S&P 500 Index also slumped by 2.8%. Similarly, in Europe, the STOXX Europe 50 Index went down 2.2%, the UK's FTSE 100 Index dropped by 1.4%, France's CAC 40 Index was also down 2.0%, and Germany's DAX 30 Index saw a 2.5% downfall. The U.S. dollar index rose to 101.12, and the world's major currencies such as the euro, the pound sterling, and the yen, to various degrees, depreciated against the U.S. dollar. On the same day, U.S. bond yields continued to rise. The 10-year U.S. Treasury yield rose to 2.944%; the 5-year U.S. Treasury yield increased to 3.049%, and the 2-year U.S. Treasury yield was up by 2.7620%.
With global inflation on the increase, the war between Russia and Ukraine is still ongoing, and with the recent resurrection of the COVID-19 outbreak in China, European and American stock and bond markets have seen a rare global capital market plunge over the same period.
The data revealed that the MSCI World Index sank by 8.79% during the year, and the Bloomberg Global Bond Indices dropped by 9.96%. Globally, it was the first decline in at least 30 years, pointing to increased investment risk in the financial markets and a shift in market expectations.
The Federal Reserve has hinted at hiking interest rates due to several factors. This helps to explain the recent dramatic loss in European and American stock markets, as well as the significant gain in the U.S. Dollar, at least in the near term. On the same day, Fed Chair Jerome Powell stated that the Fed may raise interest rates to combat growing inflation in the United States. Markets expect the Fed to increase rates by a total of 200 basis points by September, based on Powell's remarks. That could mean 50 basis points of rate hikes in May, June, July, and September, which might raise the upper end of the target range for the federal funds rate to 2.50%. The federal policy justification is primarily to move the policy attention to combating inflation, in the hopes of catching up with inflation faster, and compensating for the federal policy of the previous year.
Researchers at ANBOUND have long warned that the Fed's quick rate hike will surely result in two outcomes: slowed U.S. economic growth and increased capital market volatility. While the latest jobs report for the U.S. economy is encouraging, the rate rise has had an impact on the property market. If inflation continues high for an extended period, it will harm domestic consumption in the United States, stifling the country's economic recovery and possibly producing stagflation. The 2-year U.S. Treasury bond rate, which is more sensitive to the U.S. economy, is currently nearing the 10-year U.S. Treasury bond yield, signaling a likely economic downturn in the U.S.
The zero-interest-rate policy followed by long-term quantitative easing after 2008 and expansionary monetary policy during the pandemic in 2020 resulted in the outburst in the U.S. capital market. Soaring high asset prices could have adverse consequences for the U.S. economy. The S&P 500 is currently trading at around 22 times earnings, and overall values are higher than they were before the pandemic. From the historical trend of rate increases in 2018, the current pace of federal rate hikes is expected to trigger stock restructuring and asset revaluation. Presently, the U.S. economy is radically different from the 2018 sprint for high-tech companies.
Because inflation is too high this time, the pace of rate increases is projected to accelerate, affecting business performance and valuations even more. As a result, rapid rate hikes will lead to more turbulence in capital markets. The Nasdaq Composite fell 9% in the first 15 sessions of April, market data showed. Some markets saw this as the second-worst performance in history since the same period in April.
When the Fed accelerates the uptrend in interest rates, capital market risks might rise, even more, exacerbating market volatility and shocks. Not only would this harm the United States, but it will also harm global capital markets. This shock starts in the stock and bond markets, but it quickly extends to the currency and commodities markets as well. Amid expectations of a rate hike by the Fed, the U.S. dollar will continue to strengthen, which could bring further turbulence in global capital markets, impacting various currencies like the Chinese yuan, and affecting emerging markets.
With the ongoing Russia-Ukraine war, global industrial chain restructuring, and the COVID-19 pandemic, capital markets do not see an optimistic outlook for the global economy, nor do they see central banks having solutions for tackling inflation. This turmoil is expected to continue to have an impact on global capital markets for some time to come, rising and falling in lockstep with inflation trends.
What Is Stopping Economic Development Across The Free World?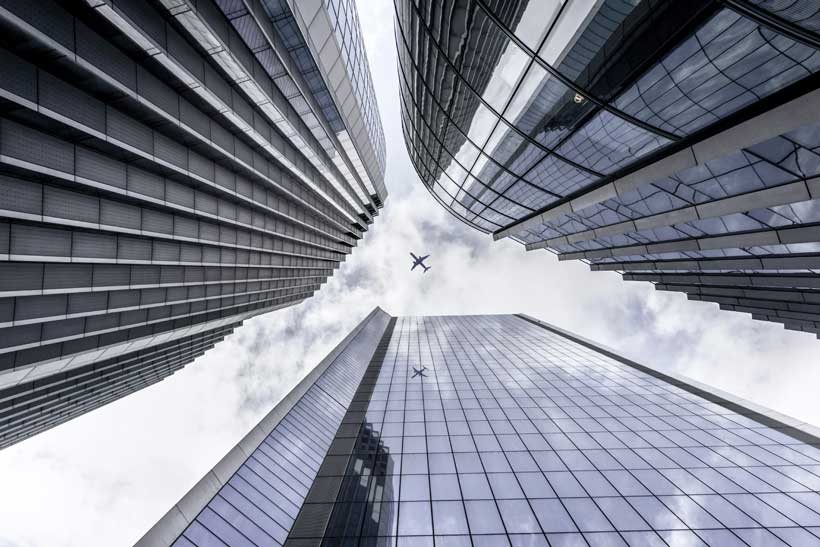 Notice the big events of economic booms during the last century and observe the unique role of mobilization of entrepreneurialism on such trajectories. For example, the original Silicon Valley of the USA was not a technology or financial revolution but the mobilization of an entrepreneurial journey, way before the term 'IT' became popular, and 'technology' conceptualized as worthy enough to trade in billions while staying invisible. The out-of-box thinkers came out of their garages, broke old systems, created new alternates and changed the world forever. Revolution of entrepreneurs, created by entrepreneurs and for entrepreneurs. The rest is history
Today, some 100 other nations are still trying hard with their own version to become the copycats. The existing lukewarm failures around the world on the replications of "silicon valley" of sorts, already speak volumes. Remember, only measured by entrepreneurialism, such goals, unless once Mindset Hypotheses properly understood this entire subject already beyond common narratives on economic growth.
Real economic development always needs methodical advancements of national mobilization of entrepreneurialism, upskilling and uplifting SME sectors to quadruple exportability otherwise, growth and productivity remain stagnant. The big challenges are to bring the entrepreneurial thinking and job creator mindsets blend across the economic development teams on a fast track basis. Their current frame of mind critically needs uplifting so their confidence level stands up to the global quality, demands for speed and execution able to tackle the power of global competitive forces.
Neither across the world, during the entire last decade, did academia build neither the long awaited Fourth Industrial Revolution nor did the bureaucracies digitized, mobilized and uplifted SME economies. Where is the entrepreneurial mix in all such equations? What have the economic development teams really learned recently? When will they get ready to advance their thinking and blend their efforts alongside the entrepreneurial engines and right mindsets?
When 100 plus nations, talking about digitization, are still trying to figure out mobilization of large sectors of their SME economies, with little or no progress, lingering questions arise. Necessitated now, are some newly mandated activities at every stage of any economic development in progress. Identify and rearrange right mindsets, for right challenges. What worked, last many decades, today, with no results, now ready for thrown out of windows? How long unlimited printing of currencies last, how high will inflation go and how long the recessions last?
The post-pandemic technologically advanced world, Best option is to balance mindsets and cause change, adjust to global age demands on productivity and performance, otherwise accept a diaper change, surrender to face frailty of life and limits of minds. It is not the absence of expertise that is a problem, it is the mindsets unable to recognize such expertise, in the first place.
The invisible switch: There is no political power unless there is a parallel economic power; after all, there cannot be any economic power without entrepreneurial job-creator-mindset power. Economies without digitization are as if without electricity, economic development without upskilled frontline teams as if without a bulb. Study the solutions via Mindset Hypothesis
The 4B factor: Four Billion on the march; billion displaced due to pandemic, billion replaced due to technology, billion misplaced in wrong jobs now a billion on starvation-watch. The 4B Factor, this digitally connected mass of people making this now the biggest force of global opinion in the history of time.
Global opinion v/s national public opinion: Observe, how fast the world changed, how the ocean of global opinion is now drowning ponds of national opinion. Notice, nations are already so intoxicated, in joy over the popularity of their own national opinion, while having just an opposite global opinion on the world stage. Study the global tidal waves.
Study the Agrarian Age to Industrial Age, later to Computer Age, measure how most talented 'cow-hands' were suddenly replaced by steam power and hydraulics and later floors filled with clerks replaced by a single computer. Study "How did we arrive here so suddenly" Excerpted Source: Naseem Javed, Sunrise, Day One, Year 2000. Published, IABC Communications World, Dec. 1995, Volume 12 Issue 11, Article, 'Chronology Charts'


Over centuries, despite, available like an open book, the government failed to create armies of entrepreneurs but was always successful in creating real armies and real combat soldiers. Simply because, soldiers trained by sleeping in the forests while digging trenches in the rain, but not trained by running around in classrooms with water pistols or drawing pictures of tanks.
Entrepreneurialism is neither academia born nor academic centric. Let the professors teaching entrepreneurialism break the furniture in protest, their contributions, as theories are excellent only when free, but not for heavy cost and creating student debts. Today business education is more a liability and no longer a real asset. The world changed, minds opened, old-systems closing, new worlds arising with new definitions erupting to manage the future better.
Go build an airline, place aeronautical engineers, and frequent flyers in the cockpits but leave qualified trained pilots in the airport lobbies. Now glued to the radio to find about a crash understand the similarity to current pending financial crashes, nation by nation. As a test, best check out what percentage of entrepreneurial job creator mindsets are in the mix with job seeker mindsets of any local, national economic ministry anywhere in the free world.
Save economies and grab the solutions: They can rapidly upgrade and acquire Mastery on National Mobilization of Entrepreneurialism,learn its pragmatism and common sense deployments within months, acquire digitization, mobilization and most importantly to articulate on such advanced new thinking across the national agenda. Learn fast, fail fast, raise fast and shine. Study how Expothon is tabling such ideas globally.
Today, a shipload of some 7000 economic development officers, representingalmostthe total of top teams spread across free economies of the world should now take a luxury cruise, relax, relearn, unlearn, as their current mathematics is causing serious maladjustments on creating grassroots prosperity for some 100 nations. How fast can this force of 7000 people on a luxury cruise be upskilled on National Mobilization of SME Entrepreneurialism?
The difficult questions: How quickly options when infused with technology lead to mobilizations to discover new paths. Which economic leadership of free nations can display such transformation or even articulate on such critical topics? Which national or global institution is bold enough to face and debate such challenges? Which economic team is ready to test, explore, or try on such forbidden topics? Nevertheless, the world changing fast and will not stop for anyone.
Observing the change, it will not be the sudden arrival of missed Fourth Industrial Revolution; but the surprised arrival of the First Industrial Revolution of the Mind. Study deeply how the mind is opening up and responding to creative entrepreneurial issues, the old concept already dead, now replaced with new thinking. Leaving behind the woman entrepreneurs is another tragedy for any nation. What are some new solutions?
Just like today, we no longer tolerate square wheels or rotary dials, or chasing a form stamped 10 times, across a 10-floor building without a lift. The post pandemic economic recovery in smoke and mirror war games, will no longer tolerate the inefficiencies and bureaucracies. Of course, today, the ability to face the truth now considered extraordinary strength. Change can be beautiful, once minds opened.
Refusing to face the truth; this is where all the hostility and hate breeds,  and where without diversity and tolerance, wars and fakery declared the common games, this is when humankind left as secondary, common good declared waste, societies destroyed, so who needs economic development, anyway? A new wave of grassroots economic development will emerge as the top-level economic development almost already destroyed. Hear the sounds of distant firings. It will be the five billion connected alpha dreamers, who will develop and change the world. The rest is easy 
The first Africa-Caribbean Trade and Investment Forum Comes On 1-3 September at Barbados
With the new dawn gradually unfolding, African financial institutions such as the African Export-Import Bank (Afreximbank) are making tremendous efforts and offering support for African leaders in consolidating Africa's economy within the framework of the African Union Agenda 2063. They have consistently been pushing to transform agriculture as the safest approach to reduce imports and insure food security, improve industrialization and the raise the efficiency of human resource capital in Africa.
The Government of the Republic of Barbados will be hosting the first ever edition of the AfriCaribbean Trade and Investment Forum (ACTIF) which is being convened by African Export-Import Bank (Afreximbank) and Government of Barbados in collaboration with African Union Commission (AUC), African Continental Free Trade Area (AfCFTA) Secretariat, Africa Business Council, the Caribbean Community Secretariat, and Caribbean Export Development Agency.
The African and Caribbean ties are deep rooted and based on shared history, culture, and sense of a common identity and destiny that was forged by the slave trade creating large centres of African Diaspora in the Caribbean and elsewhere. While Africa and the Caribbean have renewed their engagement, with a Heads of State and Government Summit of the Caribbean Community and Africa, held on 7 September 2021, the relationship needs to be institutionalized through deepening of trade and investment ties between the two regions.
The holding of the inaugural Africa-Caribbean Trade and Investment Forum is, therefore, a key strategic deliverable towards the institutionalisation of the reborn relationship between Africa and the Caribbean. This Forum will further consolidate the political agreement reached by Heads of State and Government of the Caribbean Community and which aims to strengthen collaboration, unity and to foster increased trade, investment and people-to-people engagement between the two regions.
It is in this context that the inaugural Africa Caribbean Trade and Investment Forum (ACTIF), has been organized to hold during 1-3 September at Bridgetown, Barbados. The Forum dubbed: AfriCaribbean Trade and Investment Forum 2022, will hold under the theme "One People, One Destiny. Uniting and Reimagining Our Future" vividly reflecting the common cultural aspirations.
The main goal of the AfriCaribbean Trade and Investment Forum is to provide a platform for the development of strategic partnerships between the business communities in Africa and the CARICOM Region with the objective of fostering bilateral cooperation and engagement in trade, investment, technology transfer, innovation, tourism, culture and other services. The Forum will also be used as a vehicle to actively promote trade and investment opportunities among people of Africa and the Caribbean, as well as the wider diaspora which will contribute to the implementation of the African Continental Free Trade Agreement (AfCFTA) and to the Caribbean trade development agenda.
Africa leaders and its people highly appreciate the readiness of external countries, who in practical terms, engage in infrastructure development, agriculture and industry especially at the dawn of the rapid geopolitical changes possibly leading to creating a new global economic order. Noting the significance, a number of countries are simultaneously trying to understand barriers in the region and are steadily exploring ways to leverage unto the newly created AfCFTA which provides a unique and valuable platform for businesses to access an integrated African market of over 1.3 billion people in Africa.
China's economy showing resilience and potentials amid headwinds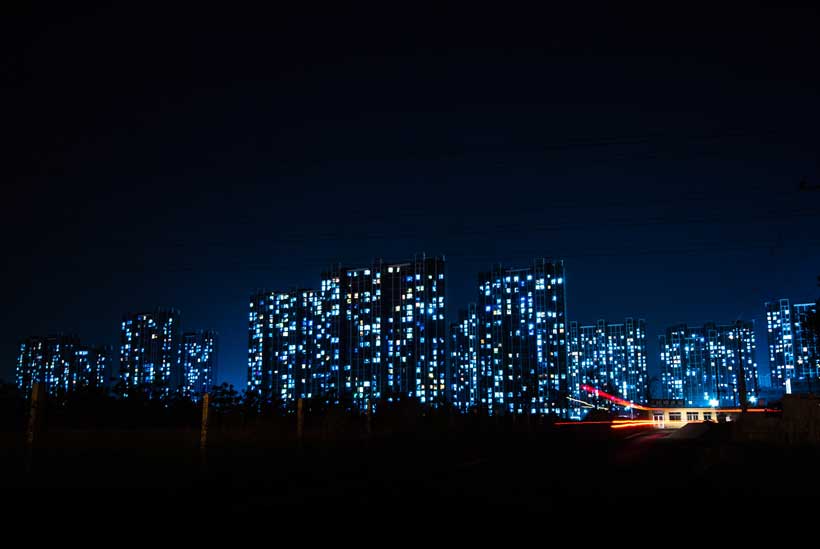 Since the beginning of this year, the increasingly complicated international environment and weakened global economic recovery, as well as sporadic but multiple local outbreak of COVID-19 pandemic caused harsh impacts on China's economic development.
Affected by both domestic and external unfavorable factors, China's economic performance in the second quarter was less ideal than expected, which has resulted in some negative rhetoric against China's economy on some media. In this case, I would like to share some views on China's economy and its prospects:
First, China's economy managed to grow in the second quarter despite downward pressure. In the second quarter of this year, the impacts from a new round of COVID flare-ups and other unexpected factors steeply increased the downward pressure on China's economy, and major economic indicators tumbled in April.
However, the Chinese government responded with resolute and swift actions. We put stable growth higher on the agenda, held ground against a massive stimulus, worked to front-load the policies set, and introduced and implemented a policy package for stabilizing the economy. The effects emerged immediately. In May, the decline in major economic indicators slowed.
In June, the economy stabilized and rebounded. Major indicators picked up fairly fast and returned to the positive territory. As a result, the economy registered a positive growth in the second quarter. The gross domestic product (GDP) of China in the first half year was 56,264.2 billion yuan, up by 2.5% year on year at constant prices. In terms of specific economic indicators, industrial production was steadily recovered and the total value added of industrial enterprises above designated size grew by 3.9% year on year in June which is 3.2% higher than in May. The service industry production index also increased from -5.1% to 1.3%. The total retail sales of consumer goods bounced back from -6.7% to 3.1% in June demonstrating market sales improvement and fast growth in retail sales of goods for basic living.
Exports went up by 22% which is 6.7% higher than the previous month. By ensuring supply and price stability in the market, focusing on grain and energy production, and overcoming the impacts of imported inflation, the consumer price is also generally stable and the employment improved.
Second, China's economy is expected to recover gradually and maintain steady growth. The risk of stagflation in the global economy is on the rise these days, thus raising the concerns of instability and uncertainty in China's economic growth. However, China's economy has strong resilience and great potentials and the fundamentals sustaining China's long-term economic growth remain unchanged. With the implementation of a series of policies and measures to stabilize growth, China's economic performance is expected to gradually improve. First, a major economy like China always has enormous resilience.
We should be aware of the considerably large scale of China's economy and its advantages for having a solid material foundation and a huge domestic market. Second, the potentials of demand recovery are significant. Chinese government is determined to stabilize investment, accelerate the issuance and use of special-purpose bonds, speed up major projects construction, and encourage infrastructure investment. We expect to see further consumption recovery as the offline consumer services are reviving and the government policies to boost consumption are coming into effect.
Moreover, China's foreign trade sustained great resilience. In May, China's total import and export volume increased by 9.5% year-on-year, 9.4% higher than the previous month; and 14.3% in June, 4.8% higher than that in May. Third, there is a concrete foundation for production to rebound. Following the steady recovery of production, the industrial and supply chains have been gradually smoothed, and the promoting effects of key industries such as automobiles and electronics will further strengthen. And the service industry turned from a decline to an increase in June as the pandemic situation improved.
In addition, the promising recovery of transportation industry will also be of great help for the further production boost. Fourth, innovation will provide new momentum for economic growth. Under the pandemic, traditional industries have accelerated their transition and expansion towards digitization and intelligentization, meanwhile new industries continue to develop steadily and rapidly. Fifth, China's macroeconomic policies are consistent and precise. The positive effects of policies such as large-scale tax refunds, issuance and use of special-purpose bonds, and increased financial support for the production will emerge, which will contribute to the steady recovery and growth of the economy.
Third, China's economy has been deeply integrated into the global economy, and opening-up is one of China's fundamental national policies. China cannot develop in isolation from the world, and the world also needs China for its development. Affected by factors such as the COVID-19 pandemic and the Ukraine crisis, the global industrial chain, and supply chain are disturbed. As a result, many countries are stuck in multiple crises in terms of food and energy. Rising prices have forced major economies to tighten their economic policies, and pushed the world economy into a substantial risk of stagflation. China, as the largest developing country in the world, has profound developmental potentials and can certainly provide a strong impetus for the global economic recovery.
China will deepen high-level opening-up, stay committed to free trade and fair trade, and help keep the two wheels of multilateral and regional trade cooperation running in parallel. Continued efforts will be made to foster a market-oriented, world-class business environment governed by a sound legal framework, and ensure foreign enterprises' equal access to unlimited sectors in accordance with law in order to realize mutual benefit amid fair competition. China is ready to strengthen international cooperation against COVID-19 and willing to make its COVID control measures more targeted and well-calibrated under the premise of ensuring safety against the pandemic. We will steadily optimize the visa issuance and COVID testing policies and keep resuming and increasing international passenger flights in an orderly manner, and prudently advance overseas commerce and cross-border travel for labor services, so as to better promote personnel exchanges and China's cooperation with the world.
In the first half of this year, the bilateral trade between China and Iran increased dramatically, consolidating China's position as the top trading partner of Iran. We are sure that the steady recovery and growth of China's economy will provide more opportunities for countries around the world including Iran. In the second half of this year, China will hold a number of exhibitions like the 7th China-Eurasia Expo, the 22nd China International Fair of Investment and Trade, the 132nd Canton Fair, and the 5th China International Import Expo which are great chances for Iranian merchants to learn more about China's market and conduct cooperation with China. China will actively implement the Global Development Initiative and all countries around the world, including Iran, are welcome to benefit from China's economic development, promote high-quality Belt and Road cooperation through greater openness and cooperation in trade, investment and other fields. In this way, we will be able to collectively build a community with a shared future for mankind.
From our partner Tehran Times