Is Imran Khan Anti-American Or Pro-Pakistani?
Former Pakistani Prime Minister Imran Khan is among the world's most talked-about politicians in the present day. He described his removal from office in early April through the opposition's successful no-confidence motion against him as being a U.S.-orchestrated regime change that was carried out to punish him for his independent foreign policy, especially its Russian dimension, while the new authorities insist that it was a purely constitutional and therefore legal process.
The former premier has since inspired some of the largest rallies in Pakistan's history as he launched what he's now calling his country's new freedom movement following massive events in Peshawar, Karachi, Lahore, and soon even the capital of Islamabad itself. He also shattered the world record for the largest Twitter Spaces session in late April too, all of which confirms how popular he remains among his people.
His interpretation of the sequence of events that led to his ouster has prompted claims from his opponents that he's anti-American, which they portray as a radical worldview that is at odds with Pakistan's objective national interests. Some of his critics have even speculated that he admires so-called "dictators" and supposedly aspires to be just like them, leading to fears that he'll run his country's economy further into the ground in the event that he happens to return to power through the immediate, free, and fair elections that he's demanding as the only resolution to Pakistan's ongoing political crisis.
All of this has had the effect of sowing fear about his ideological intentions, which in turn is meant to scare people away from supporting him, albeit to no avail thus far. It's therefore appropriate to analyze whether one of the most talked-about politicians in the world is really anti-American or not.
Those convinced he is (or at least are acting as if that's what they think in order to get others to believe this) point to his fierce critiques of U.S. policy during his nearly four years in office. They portray his position as nonsensical, especially his famous response of "absolutely not" when asked last year about the scenario of hosting U.S. bases. Although followers of this school of thought likely won't ever openly say as much since it's regarded as "politically correct" in their society to do so, they very strongly imply that it's impossible for Pakistan to be treated with the respect that it deserves as the America's equal that it technically is in the eyes of international law no matter how much former Prime Minister Khan wants this to happen. Due to the institutionalized asymmetry in their relations, particularly the economic-financial dimension, they regard this as a lost cause that's doomed to fail.
Instead of publicly demanding respect and equality from the U.S., including by defying its speculative wish for Pakistan to host American bases and its National Security Advisor's reported demand not to visit Moscow in late February like he ultimately ended up doing as part of his preplanned maiden trip there, they believe that their country must always comply with whatever Washington wants in order to continue reaping some of the miniscule economic-financial benefits associated with their bilateral relations. After all, they never tire of reminding their audience, the U.S. is Pakistan's largest export market and exerts disproportionate influence over international economic and financial institutions so it follows that Islamabad mustn't ever get on Washington's bad side no matter what. Should that happen, however, then it'll certainly be punished, and the Pakistani people will inevitably suffer as a result.
Since followers of this pro-U.S. school of thought see everything in terms of their country's supposedly eternal status as America's junior partner, they can't countenance why former Prime Minister Khan would publicly criticize the U.S. and then go even further by openly defying it on the foreign policy front. The only explanation for this supposedly obvious counterproductive approach that they're absolutely certain is against Pakistan's objective national interests in all respects is to speculate that he's a radical anti-American revolutionary who hates that superpower with all his heart and will stop at nothing to weaken its global standing even if that results in harming his own country. This position implies that former Prime Minister Khan might be a "madman" and could thus potentially constitute a threat to the Pakistani state itself, perhaps even a treasonous one if he's harming it on purpose like they suspect.
That's one way to interpret the former premier's foreign policy, while the other is to describe him as a pro-Pakistani patriot who's passionate about doing whatever he can to restore his very proud country's respect and honor on the world stage in the interests of international justice that's in line with his deeply held religious views. Former Prime Minister Khan is a very pious Muslim who has a strong sense of what's right and wrong. In his heart, as influenced by his religious beliefs, he seemingly feels as though it's the epitome of injustice for his country to voluntarily remain the US' junior partner in perpetuity. This is especially the case since it doesn't truly derive mutual benefit from this inferior status, nor do its people gain from this apart from a fraction of the elite, many of whom in the political and media spheres he's described as corrupt. He sincerely appears to believe that the only way he can conduct foreign policy in accordance with his patriotic and religious views is to reform this relationship.
To that end, there was no way that former Prime Minister Khan would voluntarily subserviate Pakistan to American demands if it had the chance of pursuing credible alternatives. Regarding his refusal to host U.S. bases in the scenario that such was ever requested, he explained his decision in an op-ed for the Washington Post that was published in late September by describing the counterproductive consequences of his country supporting its ally's war in Afghanistan since the start of the century. He wrote that "Between 2006 and 2015, nearly 50 militant groups declared jihad on the Pakistani state, conducting over 16,000 terrorist attacks on us. We suffered more than 80,000 casualties and lost over $150 billion in the economy. The conflict drove 3.5 million of our citizens from their homes." Informed by this very painful precedent, there was no way that he could risk that scenario occurring ever again.
As for the Russian-friendly dimension of his foreign policy, former Prime Minister Khan revealed that Moscow offered to provide Pakistan a 30% discount on agricultural and petrol products, not to mention the progress that he hoped to achieve on agreeing to the Pakistan Stream Gas Pipeline project. Both of these would greatly aid his country in weathering the ongoing crises in those two spheres, which disproportionately affect Pakistan a lot more than most other developing countries due to the fact that it's the fifth most populous country in the world. The further exacerbation of the global agricultural and fuel crises could therefore be devastating not just for Pakistan itself, but also for the difficult region in which it's located, especially if it results in Pakistan's internal destabilization. With this in mind, it was objectively in the national interest for him to pursue these discounted deals with Russia.
Comparing the anti-American and pro-Pakistani interpretations of former Prime Minister Khan's foreign policy, one can discern the primary reason behind their differences: ideology. Those who regard him as anti-American hint that they themselves believe that Pakistan should forever remain the US' junior partner no matter how much this disrespects and humiliates its people, to say nothing of the uneven benefits that it brings to the country, which are also inequitably distributed across society since they mostly remain within the realm of its entrenched elite instead of being enjoyed by the masses. By contrast, those who consider him pro-Pakistani are inspired by patriotism and a religiously influenced sense of justice to reform this lopsided relationship in order to finally receive the respect that their country deserves and in pursuit of more meaningful and equitably distributed benefits for its people.
The first-mentioned school of thought is absolutely against doing anything that can result in Pakistan obtaining strategic autonomy since this is considered to be a needless provocation that will certainly result in their country being punished by the American hegemon in one way or another. The second, meanwhile, supports taking calculated risks despite the potential consequences since they believe that their patriotic and just cause is worth it. To clarify the pro-Pakistani school of thought, they're interested in cooperating with the US just like their ideological rivals are, but they insist that this must be done pragmatically in ways that derive mutual and meaningful benefit such as negotiating a new free trade agreement in order to attract more American investment instead of voluntarily sacrificing their country's sovereignty and what they sincerely regard as its objective national interests just to please Washington.
As former Prime Minister Khan's popularity continues to surge and the rest of the world begins to take notice of what he's now calling his country's new freedom movement, the question of whether he's anti-American or pro-Pakistani will become more globally debated, especially in the event that the new authorities agree to hold immediate, free, and fair elections exactly as he demands in order to de-escalate rapidly intensifying political tensions in this geostrategically significant country. Everyone's entitled to their own interpretation of his worldview, but the answer that they come up with to this question will determine whether they support or oppose him. Those who consider him to be anti-American are against him ever returning to office while those who believe that he's actually just pro-Pakistani want to see him back as soon as possible, though his political future still remains uncertain.
From our partner RIAC
Even in the midst of tensions between India and Pakistan, people to people linkages between both countries – with both Punjabs (Indian and Pakistani) as key stakeholders – have given reason for cautious optimism.
While cultural commonalities and the emotional attachment on both sides has been the driving force for Punjab-Punjab initiatives, the potential economic benefits of improved relations have been repeatedly reiterated not just by the business communities, but political leaders (especially from Indian Panjab)
In recent years, ties between both countries have steadily deteriorated. After the Pulwama terror attack in 2019, economic linkages between both countries have got severely impacted, and this has taken its toll on the economy of Panjab (India). India imposed tariffs on Pakistani imports, and revoked Most Favoured Nation MFN status to Pakistan in February 2019, while in August 2019, trade links via the Wagah (Pakistan) -Attari (India) land crossing were snapped after the revocation of Article 370 in Jammu and Kashmir. The suspension of trade ties between both countries has had a serious impact on the economy of the border belt of Punjab (India) with over 9,000 families being impacted as a result of job losses in the tertiary sector.
Developments of the past few months
The one glimmer of hope has been the Kartarpur Religious Corridor which was inaugurated in 2019 (in 2020 this was closed due to the covid 19 pandemic but re-opened in November 2021). The Corridor connects Dera Baba Nanak (Panjab, India) with Darbar Sahib (Kartarpur, Narowal, Pakistan) which is the final resting place of Guru Nanak (the founder of the Sikh faith). Devotees from Panjab (India) can pay obeisance at Darbar Sahib (Kartarpur) without a visa, though they do need to carry their passports. While the number of people crossing over, via the corridor, is way below the initial target of 5000, it has helped in promoting people to people ties as well as re-uniting a number of separated families. There has been a growing demand for easing out visa procedures for individuals over the age of 75 years and those from separated families (some of the individuals reunited at Kartarpur have been issued visas) which has been backed strongly by civil society organisations – as in the past.
 The phase from 2019-2022 has been witness to people to people linkages, especially with regard to religious tourism, but interactions between state governments of both the Punjabs, or what is referred to as 'paradiplomacy' unlike earlier years has been restricted. After the re-opening of the corridor in  November 2021, then Chief Minister of Panjab (India) Charanjit Singh Channi, and other political leaders from the state, paid obeisance at Darbar Sahib (Kartarpur), while also flagging the need for resumption of trade via the Wagah-Attari land crossing — though to no avail. 
There have however been calls for resumption of trade from sections of Punjab's political class, business community as well as farmers from Indian Punjab. Pakistan which has been buying essential commodities including wheat at exorbitant prices could purchase the same from Panjab (India) and the Punjabi farmer could benefit by getting much higher prices for his produce.
Conclusion
In conclusion, even in the midst of strained ties between both countries, the Punjab has played an important role in trying to reduce tensions and build bridges between both countries, and the role of civil society, business community on both sides and the diaspora needs to be acknowledged. In the 75th year of independence while ties between New Delhi and Islamabad remain strained developments of the past few months, in the realm of people to people contact have given reason for hope as a result of the tireless efforts of civil society and some individuals committed to peace. The next stage of this should be easing out of visa regimes especially for certain categories of individuals – specifically those over the age of 75 who want to visit their ancestral homes. Resumption of trade via the Wagah-Attari land crossing will benefit not just Panjab (India) but other parts of North India and the Pakistani consumer. If both countries can focus on giving a greater fillip to people to people linkages and economic ties — with the Punjabs taking the lead – ties between India and Pakistan could be less frosty.
The Need for Feminist Foreign Policy in India
As more and more research is being done, there is a definitive link that connects gender equality with international prosperity and welfare; giving an equal opportunity for half the population can't be just out of moral obligation. It is necessary for the economy and security of a nation. Currently, with resources that are in short supply, the way to maintain a good governance, growth in the economy, health, peace and security is to invest in women and girls. Various countries are promoting gender equality through development, diplomatic and security activities. Countries like Sweden, Canada, France and Mexico have adopted a comprehensive foreign policy that advances gender equality called "Feminist Foreign Policy." India as a rising great power has to consider a more inclusive foreign policy.
Gender is hardly recognized or given importance when it comes to policy conversations, even though it plays a significant role in peace and security. It is often considered that it side-tracks the main problems with regard to international security and great power competition. However, there is no need for the contradiction between the two. A sign to see how far gender equality is embedded in society is to know the number of women in leadership positions, specifically in departments of security or even the academic study of security where the number of women is less.
According to research, women's engagement in economics, politics, peace, and security procedures will result in stronger economic development, fewer human rights violations, and peace. Women empowerment is important for a country that aims to promote global security, increase the use of their foreign aid and continue to support stable and democratic allies. In the previous decade, numerous nations have adopted gender mainstreaming in their foreign policy. The critical areas of progress that have systematized gender equality are administration, strategy, and resource management. This comprehensive effort of bringing in gender equality in foreign policy is called as Feminist Foreign Policy. A foreign policy with a political framework focused on the security and safety of the marginalized community can be defined as a Feminist Foreign Policy.
The approach for defining and adopting a Feminist Foreign Policy will vary between counties and regions, depending on their lived experiences. However, that a conversation on Feminist Foreign Policy is an important one is under no debate, happening at a time when gender norms are evolving in our society. In the present-day scenario, there are countries around the world have laws preventing women from carrying out jobs in sectors like mining, manufacturing and construction, and millions of women live in countries where domestic violence is not punishable, gender mainstreaming in broader policy objectives and wider adoption of FFP can shape the future of our civilization.
In India's foreign aid and assistance gender can be highlighted in bilateral as well as through multilateral institutions, directly impacting the neighborhood, as well as partners in Asia, Africa, Eastern Europe, Latin America, the Caribbean and Pacific and Small Island countries.
In a historic feat, India was elected as a non-permanent member of the United Nations Security Council on June 18, 2020. Following that, India also became a member of the prestigious UN Commission on the Status of Women in September 2020. India committed to pay attention to its efforts on peacekeeping, peacebuilding and women's inclusion. In August, 2021 India assumed a month long UNSC presidency where it ended with its first resolution being passed on the Afghanistan situation demanding that the territory not be used for training terrorists. India's diplomatic framework has embraced tools for soft power. The strategic moves taken up by India can be seen as step towards uplifting women.
A feminist foreign policy would give India a chance to create a beneficial surrounding for peace, remove domestic barriers against women, and also help in building strong bilateral partnerships. With India being surrounded by adversaries along its borders, this approach would also allow India to show itself as a nation that gives importance to various issues; have a better performance in indicators and indexes that are curated to assess the development of countries and gender gap such as the Global Gender Index and Gender Inequality Index; set an example for other nations and contribute continuously towards women empowerment.
It could also be a starting point for an internal shift with regards to India's domestic context, particularly in terms of preconceived patriarchal gender roles, in which women are seen to be inferior to men. Empirical research has mentioned that for a progressive social and economic development of a nation, gender equality is a requirement. By removing the prevailing barriers that restrict the participation of women and other communities that are marginalized, India would develop a more inclusive policy. Domestic policies need to have a gendered lens that can protect the marginalized. Without having a balance internally, a feminist foreign policy will not sustain.
An FFP will give a major boost to the country's international relations when its committed to women empowerment and extensively build a stronger partnership with countries that have adopted feminist foreign policy, for example, countries like Mexico, Canada and Sweden or those that are supporters of gender equality. Thus, FFP would allow India to deepen its commitments and make an impact as an emerging power.
Giving importance to human security and gender issues, would put India in a better position to achieve its international power ambitions. India slipped to 140th rank from 112th in the World Economic Forum's Global Gender Gap Index 2020 – 2021. This is primarily due to the lack of political representation, absence of technical and leadership roles, inequal income, reducing women labour force participation rate, lack of proper health care and the literacy ratio gap between men and women.
A major boost for India would be a significantly better performance in the Global Gender Gap Index. This would lead to India becoming a role model for various countries. India can be an example by achieving gender parity in a variety of social indicators that is very important to assess a country's development.
India's record on women's rights—or rather, women's oppression—makes it far-fetched to quickly and successfully take on an FFP structure. Man-centric qualities are so profoundly instilled inside Indian culture that India has barely figured out how to achieve an adjustment of the arrangement of disparity at home. Subsequently, it does not have the credibility to take up feminist qualities in its international partnerships. An FFP approach may not just help India in cultivating imaginative ways of reasoning, yet in addition permit it to expand upon its traditional perspective on security, work with various representations, and develop strong bilateral partnerships.
Before adopting a Feminist Foreign Policy, India also needs to bring a change within the policies of the country. It is crucial for women to shape the outcomes and can't just be receptacles, especially in peacebuilding, reconstruction and rebuilding. There are more women joining the Indian Foreign Service, but the Ministry has to make sure that they are taken up to the highest rank. The thought that women can't handle challenging issues must be changed.
A feminist foreign policy would provide equal opportunity and basic human rights to women, girls, and other marginalised communities. A feminist foreign policy will aid India's bilateral and multilateral alliances, as well as its attainment of great power status. For a feminist foreign policy to succeed, a country must first establish gender equality within its borders.
Gender is clearly a significant factor in India's development assistance. It must, however, be expanded to include other aspects of economy and security. Gender equality must be implemented within India. More women in government are needed.
Crisis in Sri Lanka and The India-South Asia Challenges: Way Forward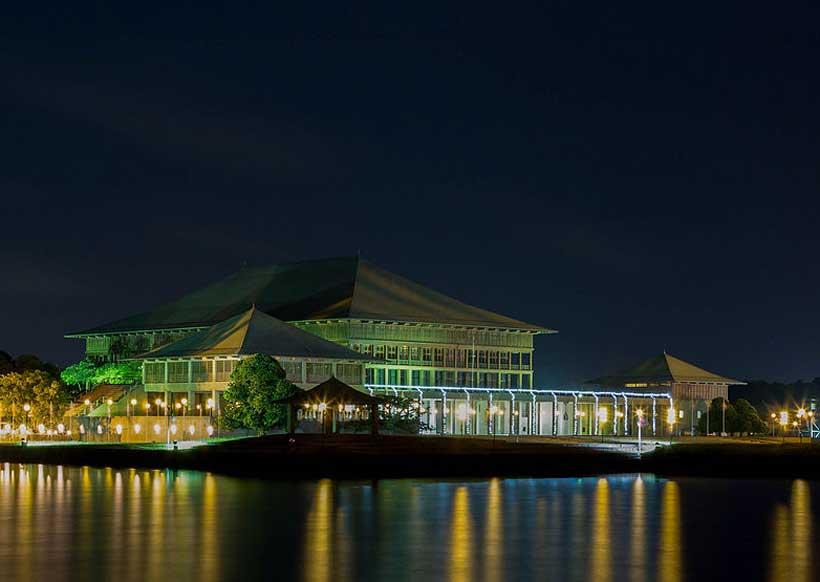 Authors: Dr Aditya Anshu and Nipun Tyagi*
Lot of articles and theories which are describing the current state of Sri Lanka and major factors that contributed towards the deteriorating performance of Sri Lankan economy. The ongoing Sri Lankan crisis has been examined by experts from global economic perspective and regional security but India as a country faces multi-faceted challenges, which must be managed sensibly. The approach of India should be balanced and crafted politically as well as diplomatically to protect the strategic Indian interest in Indo pacific region and to counter the influence of China and its expansionist policy.
To believe economist and experts on Sri Lanka, the blame initially was colored upon the COVID 19 pandemic for economic fall and disparity that engulfed the Island nation. It was argued trade has been adversely hit, the foreign remittances from the tourist were near to none, which possibly caters biggest foreign currency deposit. To add, the series of deadly bomb blast in 2019 at Colombo could be direct possible connection towards the decreasing number of tourists in Sri Lanka. Hitherto no expert or possible specialist cared to argue the failure of Rajapaksa brothers far-right nationalist policy of last 10 years was creating a liability trap for Sri Lanka along with creating deep cleavage in peaceful multicultural society.
The ramifications of the ongoing war between Ukraine and Russia are also creating difficulties and is one of the other prominent factors for the sluggish economic conditions of Sri Lanka. The Russia – Ukraine war has further exacerbated the economic calamity of the country as Russia is the second biggest market to Sri Lanka in tea exports. On the other hand, Sri Lanka's tourism sector is heavily reliant upon these two nations for the tourist arrivals. As a result, the Ukrainian crisis has further created an adverse graph of already ailing economy of Sri Lanka.
When Rajapaksa-led governments, liaising with extremist Buddhist ideology, entered with full majority in Sri Lankan political regime post 2009. This resulted in the end of over the ground ethnic persecution of Tamil and other minorities community. However, the persecution and intimidation continued in more subtle and systematic way for Tamils and other minority groups resulting division, hate and selective development. Being anti-minority became the symbol of jingoistic nationalism which helped Rajapaksa winning elections for next two decades.
On the Indian domestic front, Congress and other opposition parties are comparing Indian economy and its slothful growth with Sri Lankan crisis and blaming government for inflation, food crisis, rising unemployment and imbalance of economic situations. Significantly, inter-religion conflicts, caste division, income disparity and rising unemployment in India has been severely criticized by opposition parties and civil society groups drawing similarity of parallel class conflicts in Sri Lanka during the period of 1990 till now. The political parties alleged that ruling BJP is adopting the same Sri Lankan pattern to prosecute the minorities and ignoring economic turbulence which can be resulted for crashing Indian economy in the long run. But in view of scholars and academics it would be too early to comment on the opposition political parties assertion on government and about the Indian economy's performance, nevertheless India needs to seriously monitor the situation with caution that is developing in Sri Lanka on various-fronts.
The first and the foremost issue which needs to be handled cautiously will be that of displaced migrants landing on Indian shores. The impact of the Sri Lankan crisis can increase the burden of refuges towards India. It will be very challenging for India to absorb the possible migration from Sri Lankan for food, shelter, and job opportunities; creating clusters in southern cites in which they can be deprived of basic human needs and rights. To cater women and children will not only be tasking for India but also can create a situation like Rohingya crisis. The proximity of Sri Lankan peoples to southern Indian states can help them to enter Indian territories which may disturb the sovereignty, regional stability, and could be the cause of national security of the country. "There is no accurate data on the number of refugees, but India has about 400,000 refugees including 238,222 recognized and documented refugees according to the United Nations High Commissioner for Refugees (UNHCR) Report, 2021.
The second issue of concern for Indian government is to handle security challenges, regional security, peace and maintenance of law and order in India and South Asia. There are several reports which indicated the presence of Islamic State (IS) and other terror outfits active in southern states of India which can manipulate and employ the poor migrants landing on Indian shores for terror and illegal activities. Investigation in a series of cases by the National Investigation Agency (NIA), a federal agency to counter terror has revealed numerous times about the strong presence of Islamic State (IS) in the southern states of India. The Ministry of Home Affairs confirmed in the Rajya Sabha (Upper House) of Parliament on 16 September 2020 about 17 cases registered related to the presence of Islamic State (IS) by in southern States of Telangana, Kerala, Andhra Pradesh, Karnataka, and Tamil Nadu resulting to arrest of 122 accused.
There is no doubt that deep set networks for terror finance, extreme ideology and human resources connected with Sri Lanka exist in parts of Southern India. It is already evident after the terror events of 2019 in Sri Lanka and activation of all these will spell potential threat to security of South-Asia in general and India in particular. The IS and other terrorist organization may take the advantage of internal violence and fragile administrative capability in Sri Lanka and can become serious threats for India's national security.
To extend further, it would be very dangerous for the country like India to have the political and economic instability in neighboring countries as near as Sri Lanka. This might trigger a 'domino-effect' in the region, creating socio-economic imbalance in South-Asia. The recent political and economic changes in Sri Lanka have created a threat for India's vision for regional stability and security in South-Asia region. In 2014 government of India launched Act East policy focusing on boosting economic co-operation, building infrastructure for greater connectivity, improving important strategic & security ties, and Greater focus on defense cooperation with East and Southeast Asia countries. India's 'Neighborhood First' policy towards Sri Lanka had resonated with Sri Lanka's 'India First' foreign and security policy in 2020. Therefore, the role of India becomes very important as well as challenging, to help the Sri Lanka maintain its peaceful internal order and to counter the debt trap policy of China.
Geopolitical experts have also argued that India can make use of this opportunity to revamp its diplomatic ties with Sri Lanka, which have been at distant owing Sri Lanka's proximity with China under Rajapaksa's rule. It would be strategically and geopolitically important for India to extend assistance to Sri Lanka during this crisis times for a better and conducive atmosphere in southern Indian ocean area.
Sri Lanka's economic collapse may be an opportunity for India to swing the pendulum back with massive financial assistance to Sri Lanka. This has been followed up with India's four-pronged economic and financial assistance approach to Sri Lanka. It includes credit lines for the import of food, fuel, and medicines; currency swaps to boost foreign exchanges; modernization; and holistic investments, in the sectors of renewable energy, ports, logistics, infrastructure, connectivity, and maritime security.
As a friendly and cooperative neighbor, India must carry multiple role and responsibility for Sri Lanka's political stability, economic recovery, and strategic security where with right-intent diplomatic strategy is the key to determining India's geopolitical influence in the region to counter interventionist China and its not so friendly policies. We cannot ignore the fact that turmoil in Sri Lanka is always perceived to influence India. That was in a speech by the then US Defence Secretary Robert Gates in the 2009 edition of the "Shangri La Dialogue", when he said, "We look to India to be a partner and net provider of security in the Indian Ocean and beyond…". It  is the time for India to come forward and prove it .
*Nipun Tyagi is scholar of Defense & Strategic Studies and Currently looks the International Office at Bennet University, India.