Egypt: Acting Against Climate Change for A Healthier, More Prosperous Future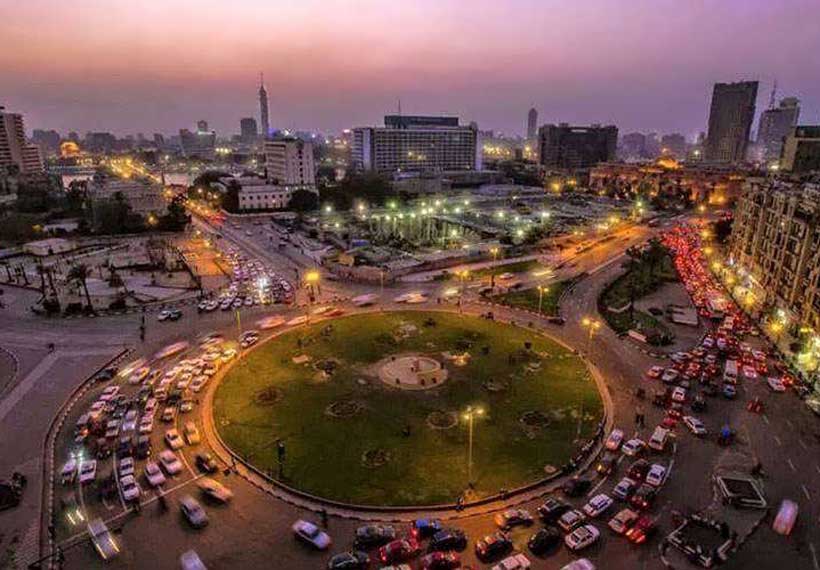 A country like Egypt, with desert and delta, low rainfall, hot summers, huge cities , a long coastline, and one main river, is highly vulnerable to climate change. The uncertainty of water availability increases dramatically with climate change. Egypt needs to be ready for this new normal. And it needs to start preparing now.
Climate change is not only about managing risks but also about capturing new opportunities – and catalyzing the private sector to engage broadly. Markets around the world are changing quickly, favoring lower carbon goods and moving towards greener and more resilient development paths. Enabling the transition toward a low carbon climate-resilient economy will require actions to support an increased role of the private sector. The private sector has an important role to play – as a financier, innovator, and provider of climate friendly goods and services.
Egypt is showing commitment to the climate agenda as it's finalizing the National Climate Change Strategy to support its 2030 SDG development agenda. And it is also preparing to host the COP27—the 27th Session of the United Nations Climate Change Conference of the Parties.
The World Bank is supporting Egypt on projects that improve the lives of people, while ensuring that resilience to climate change is strengthened and emissions reduced.
Egypt pioneered the first sovereign green bond in the Middle East and North Africa — worth US$750 million— tapping investors interested in financial and environmental returns. Its first impact report shows 46% of proceeds earmarked for clean transport (the Cairo monorail), and 54% for sustainable water supplies and wastewater management. The World Bank, a pioneer of green bonds, advised the Ministry of Finance and line ministries. Green bonds help finance climate action and are widely used by public and private sector issuers.
The Bank's flagship interventions in Egypt revolve around traffic and clean air. The US$200 million Greater Cairo Air Pollution Management and Climate Change Project aims to clean up the air that city residents breathe. The project seeks to reduce emissions, including greenhouse gases emitted when solid waste is burned in the open air or due to the combustion of fossil fuels in vehicle engines, releasing particle pollution. The project is building an integrated solid waste management facility and will close and rehabilitate an old dumpsite. It is also piloting an intervention to introduce electric buses in the public transport fleet of Cairo. The project will also support the monitoring of climate pollutants, so that Egypt can set concrete quantitative targets for greenhouse gas reductions and develop an integrated climate and air quality management plan.
The recently completed US$8.1 million Sustainable Persistent Organic Pollutants Management Project safely disposed of 1,090 tons of highly hazardous obsolete pesticides in Egypt, as well as 1,000 tons of polychlorinated biphenyls from transformers. Removing the pesticides from the governorate of Suez and elsewhere ended the risk they posed to the health of about 383,000 people. The project built Egypt's capacity to manage hazardous chemicals, emphasized monitoring and tracking systems, and provides a model for other countries in the region.
The Government of Egypt and the World Bank are also advancing operational opportunities for action in support of both climate and inclusive development.
The Railway Improvement and Safety for Egypt Project is enhancing the safety and service quality of the Alexandria-Cairo-Nag Hammadi railway passenger corridor. The project will also contribute to climate change mitigation and adaptation for rural and underserved people, with a shift to better, more affordable, and greener public transport. It will modernize signaling along the Alexandria-Cairo-Nag Hammadi corridor and help improve safety at selected stations using a safe systems approach, including gender, citizen engagement, and disability considerations. An estimated 1.4 million daily users of the railways will benefit from safer, more reliable service. Investing in the low-carbon mode of transport supports Egypt's goals for mitigation and adaptation to climate change.
The Upper Egypt Local Development Program in southern Egypt contains policies to boost municipal solid waste management, conduct climate risk assessments, and develop local climate action plans to address risks and mitigate people's exposure to them and the local economy's exposure. The program is currently being implemented in Qena, Assuit, Sohag, and Minya, and it may expand throughout the whole Upper Egypt region. Increasing climate action at the subnational level will be critical to the success of Egypt's overall climate endevours. The "Hayat Kareema" national development initiative provides an incredible opportunity for progress on subnational climate efforts.
There are also opportunities for increased climate action at the residential level. An Inclusive Housing Finance Program supports basic green initiatives through the Green Pyramid Rating System (GPRS) certification. The GPRS involves examining site selection, designs, sustainable materials, and plumbing and power-saving tools. It is on track to see 25,000 social housing units certified across Egypt by December 2024, a big addition to the country's existing GPRS housing stock. It aims for thermal insulation and natural ventilation, adaptation to heat waves, gray water reuse, and aerators in taps, an adaptation measure for houses with less access to fresh water. The program should help train more experts in GPRS design, auditing, and certification and thus have a longer-term effect.
The Bank is also supporting the government with analytics to inform the discussion and decision making on climate- and to help identify priorities that can help Egypt achieve its development goals while strengthening its resilience to climate shocks. The Bank's Country Climate and Development Report explores how best the country can reconcile its ambitions and structural challenges with the urgent need for stronger action in response to the risks and impacts of climate change. This report provides a series of policy options and investment opportunities for the next five years, with a combination of "starting now"short term benefits and longer term benefits in selected sectors. It also looks at opportunities to manage risk, reduce inefficiencies, and strengthen the foundation for increased private sector participation, with the ultimate objective of achieving climate-friendly development goals.
With these programs and analytics in place, we look forward to working with Egypt on the road to COP27 and beyond to support the achievement of positive outcomes, and to tap the many opportunities going forward, including for private sector players. COP27 in Sharm El Sheikh will be an excellent opportunity for Egypt to keep climate at the top of the global agenda, which we believe is integral for the well-being of citizens and economies and the future of our planet.
Winter sports in Saudi Arabia? An unproven concept except for the surveillance aspect
Temperatures in north-western Saudi Arabia, on average, seldom, if ever, drop below eight degrees Celsius except in the 2,400-metre high Sarawat mountains, where snow falls at best occasionally. However, that hasn't prevented Crown Prince Mohammed bin Salman from envisioning Saudi Arabia as competing for winter sports tourism.
The kingdom would do so by including winter sports in Mr. Bin Salman's US$500 billion Neom fantasia, a futuristic new city and tourism destination along the Red Sea in a mostly unpopulated part of the kingdom.
In the latest mind-boggling Neom-related announcement, Saudi Arabia's Olympic committee said it was bidding to host the 2029 Asian Winter Games in the city, essentially still a project on paper that has a science-fiction feel to it in a country that has no winter sports facilities and whose plans so far envisioned only ones that would be indoors.
The games would be held at Trojena, a yet-to-be-built resort on mountain peaks overlooking Neom slated to be home to 7,000 people by 2026 and annually attract 700,000 visitors. Trojena would be the Gulf's first outdoor ski resort.
Powered by renewable energy, Trojena expects to create an outdoor ski slope by blasting artificial snow at the mountains.
Plans for the resort also include a ski village, luxurious family and wellness facilities, the region's largest freshwater lake, and an interactive nature reserve. Trojena would also feature a yoga retreat and an art and entertainment residency.
Executive director Philip Gullett predicts that Trojena will offer a "seamless travel experience" in which "we are looking into delivering luggage via drones, using biometrics to fulfill security requirements, and allowing interested parties to explore the site first using the latest virtual reality."
In Mr. Gullet's anticipation, visitors will be able to scuba dive, ski, and hike or climb, all on the same day.
At least 32 Asian nations compete in the Asian games that include alpine skiing, ice hockey, biathlon, cross-country skiing, and figure skating competitions.
To be fair, Saudi Arabia sent its first winter Olympics team to the Beijing games in February, where Fayik Abdi ranked number 44 in the men's giant slalom.
The winter sports bid is part of a big-splash Saudi effort to establish itself as the Gulf's foremost player in international sports, a position so far occupied by Qatar with its hosting of this year's World Cup and the United Arab Emirates that, like Qatar, owns one of the world's top European soccer clubs.
Saudi Arabia recently bought English Premier League club Newcastle United and sparked controversy by attracting with vast sums of money some of the world's top golf players to compete in a new tournament that kicked off in one of former US President Donald J. Trump's resorts.
Tiger Woods reportedly turned down a US$700 to 800 million offer to join the Saudi-backed LIV Golf Invitational Series. However, others, including Greg Norman, Phil Mickelson, Dustin Johnson, and Bryson DeChambeau, have jumped on the Saudi bandwagon.
Saudi Arabia has also signed a 10-year, $650m deal for a Formula One motor racing event, partnered with World Wrestling Entertainment for annual shows, and hosted the world heavyweight championship rematch between Anthony Joshua and Andy Ruiz.
Less than a year after signing with Qatar-owned Paris Saint-Germain, soccer superstar Lionel Messi has emerged as the tourism ambassador for the Saudi Red Sea port of Jeddah.
Families of activists and dissidents imprisoned in Saudi Arabia unsuccessfully tried to persuade Mr. Messi not to engage with the kingdom. "If you say 'yes' to Visit Saudi, you are in effect saying yes to all the human rights abuses that take place today in modern Saudi Arabia," they said in a letter to the player.
A Saudi national and former Twitter employee is currently on trial in the United States for spying for the kingdom on Saudi users of the social media platform.
Areej Al-Sadhan said the information potentially provided by the former employee may have led to the arrest of her brother Abdulrahman Al-Sadhan because of his satiric social media posts. Mr. Al-Sadhan was tortured and sentenced to 20 years in prison.
Saudi officials killed journalist Jamal Khashoggi in Istanbul in 2018 in what the kingdom has said was an unauthorized rogue operation. However, others, including US intelligence, assert that it was anything but.
Adding to Neom's futurism, Saudi sources said last month that the city, funded by the kingdom's sovereign wealth fund, the Public Investment Fund, would be home to the world's largest buildings, twin 500-metre-tall skyscrapers dubbed The Line that would stretch horizontally for dozens of miles.
By 2030, Mr. Bin Salman expects some 1.5 million people to live in the skyscrapers.
"Everything about Neom…seems fantastical. From flying elevators to 100-mile long skyscrapers to a floating, zero-carbon port, it seems to owe more to Coruscant and Wakanda than to any urban forms outside of science fiction," said Bloomberg columnist David Fickling, referring to Star Wars' city-covered planet and Fantastic Four's fictional country in East Africa.
In Mr. Bin Salman's mind, Neom – derived from the Latin word neo for new and the first letter of the Arabic word for future, Mustaqbal, and built with advanced smart city technologies — will likely not only be an example of artificial intelligence increasing life's conveniences but also the creation of the perfect surveillance state.
Speaking to Bloomberg in 2017, Mr. Bin Salman envisioned residents and visitors managing their lives with just one app. Neom, Mr. Bin Salman said the city would have no supermarkets because everything would be delivered.
"Everything will have a link to artificial intelligence, to the Internet of Things – everything. Your medical file will be connected with your home supply, with your car, linked to your family, linked to your other files, and the system develops itself in how to provide you with better things," Mr. Bin Salman envisioned.
"Today all the clouds available are separate – the car is by itself, the Apple watch is by itself, everything is by itself. There, everything will be connected. So, nobody can live in Neom without the Neom application we'll have – or visit Neom," he added.
Mr. Bin Salman's vision of Saudi Arabia as the world's latest top-of-the-line winter sports destination attracts headlines but has yet to be proven as a concept. That is true for much of the futurism embedded in plans for Neom except for the surveillance state – that is already a reality in various parts of the world.
How Russia's Policy in the Middle East and North Africa is Changing After February 24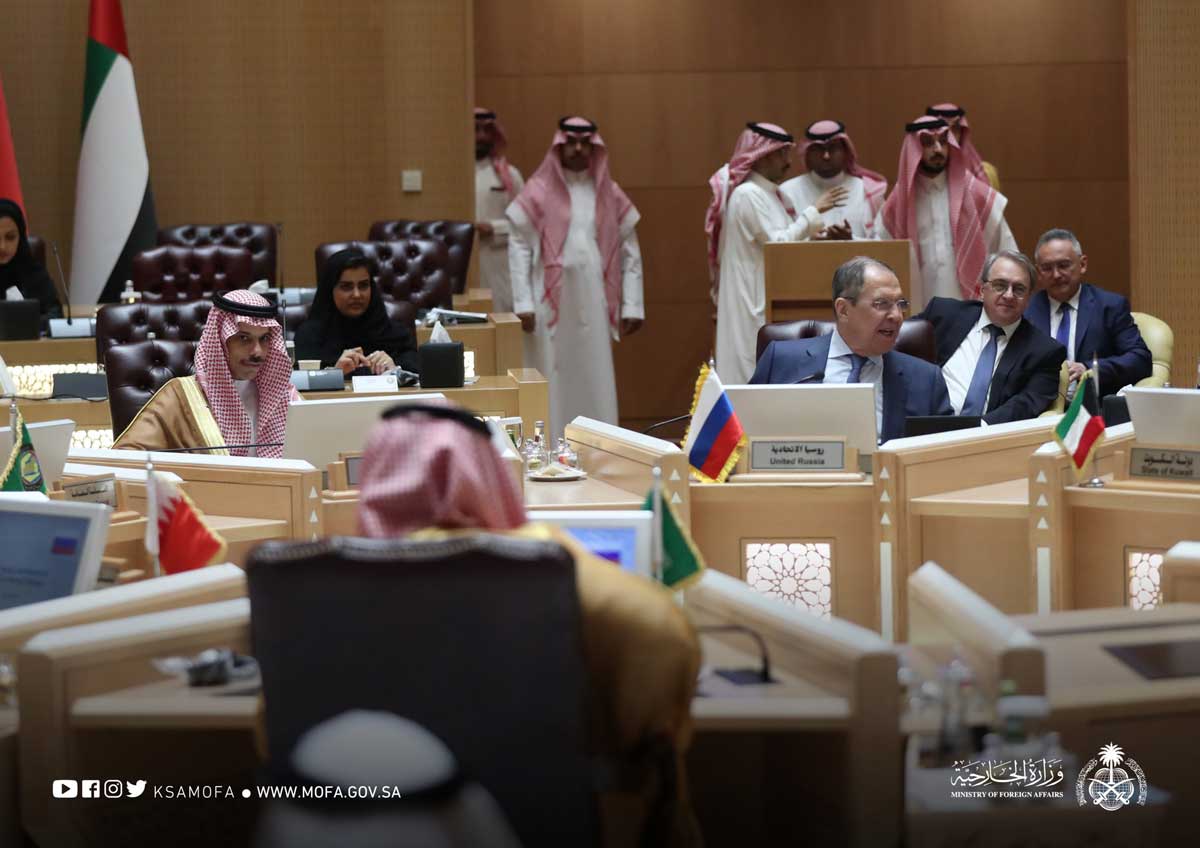 U.S. President Joe Biden has now visited the Middle East, and this week, President of Russia Vladimir Putin also pays a visit to Iran, where he is expected to hold trilateral meetings with President of Iran Ebrahim Raisi and President of Turkey Recep Tayyip Erdogan on Syria's Astana process.
On February 24, 2022, the Russia–Ukraine military conflict began. Five months into it, the world has undergone global changes. Under the new conditions, Russia's foreign policy in regions of the country's strategic interest is changing as much. Among such regions are the Middle East and North Africa (MENA), which are traditionally in the focus of the Kremlin's attention. Arab countries have taken an intermediate position in responding to Russia's actions in Ukraine. Some of them supported the UN General Assembly resolution condemning Russia. However, unlike the U.S. and countries of the EU, the Arab world did not impose sanctions of their own. There are some difficulties on trade, but this is due to the desire of the Arab states to reduce the sanctions risks.
In recent years, the claim that the United States is leaving the Middle East has been popular in expert and academic circles. Some of them even spoke of Russia filling the emerging vacuum. However, the likelihood has now increased that Moscow's activity in the MENA region will also significantly decrease. Nowadays, almost all the attention of Russia, and of the whole world, is focused on Ukraine. Some countries have already managed to use this to realize their own ambitions. In particular, Turkey announced the start of new military operation in Syria. Although Moscow has asked Ankara to abandon the operation, this is unlikely to influence the decision of President of Turkey Recep Tayyip Erdogan.
It seems to me that, at least in the coming months, and possibly years, we can expect a sharp decline in Russia's efforts to resolve the humanitarian crisis in Syria. The involvement of the Kremlin in Libyan affairs will also decrease. Moscow may not have the resources to defend its interests in Libya by military-political means in the event of another possible escalation.
Big changes await Russia's economic cooperation with the Arab countries. On the one hand, due to problems with logistics and sanctions, cooperation may be difficult. On the other hand, Russia is reorienting its economy towards the East, which could have a positive effect on economic cooperation with the Arab East. The most interesting thing is how the food supply situation will develop. Arab countries are highly dependent on Russian and Ukrainian grain exports. That is why the conflict between these countries has such a strong impact on the MENA region. This will have an impact on how Russian-Arab relations will change in the future.
There is some contradiction. On the one hand, dependence on Russian and Ukrainian food exports continues to persist. On the other hand, in the short term, the conflict creates the prerequisites for a reorientation to other markets—in particular, to buy grain from India. However, it should be taken into account that India, like other major food exporters, may not have enough resources to cover the needs of the Arab states quickly.
Moscow's influence may be reduced in matters related to military-technical cooperation with the countries of the MENA region. Previously, the United States reacted quite sharply if someone bought Russian weapons. Among the most striking examples are the deal between Russia and Turkey for the purchase of S-400 long-range surface-to-air missile systems or the agreement with Egypt for the purchase of Su-25 aircraft. Washington opposed such purchases and responded with a threat of sanctions in order to force the countries of the Middle East to abandon Russian weapons. After February 24, the reaction to such purchases will be much stronger, and this may expand from traditional U.S. partners in the region to a wider range of states. Sanction risks are highly likely to lower the level of military-technical cooperation between Russia and the MENA countries.
Of course, the Arab countries take into account the risks of sanctions in economic matters, which can negatively affect trade as well as investment cooperation with Russia. At the same time, Russia and the MENA countries have a number of large long-term infrastructure and industrial projects. There are many projects in oil and gas, as well as in nuclear energy. Let's pay attention to the position of Saudi Arabia. It shows that Riyadh values cooperation with Russia under the OPEC+ deal. It did not increase oil production despite requests from Washington.
Some political cooperation will continue. This is especially evident in the example of the Arab countries of the Gulf. Not so long ago, the 5th Ministerial Meeting for Strategic Dialogue between GCC and Russia took place. The meeting discussed the situation in Yemen and Libya. In addition, the participants considered issues of further elaboration of Russian proposals for the creation of a collective security system in the Gulf zone. Thus, Russia's political influence in the region still remains, and it is possible that Moscow will be involved in a number of political projects. However, in my opinion, in the long term, this influence will be reduced gradually. The main question now is how much Russia will be considered a security provider after February 24.
From our partner RIAC
Russia and Iran in Syria: A Competitive Partnership?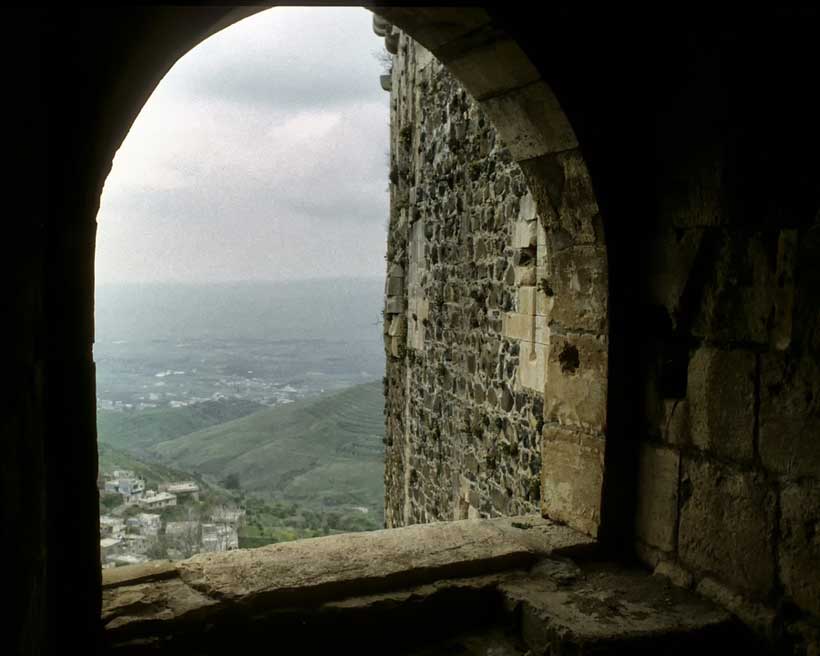 Authors: Igor Matveev and Yeghia Tashjian*
Russia's ongoing special military operation in Ukraine has sparked broad and intensive debates about future modalities of the relations between Russia and Iran in Syria. Western and Israeli analysts predict an essential growth of the political, military, and economic presence of Tehran due to Moscow's attention switching from Syria to Ukraine. This, in turn, may re-shift the whole dynamics of the Russian-Iranian relations on the Syrian dossier.
On the contrary, despite reports of minor pullouts from Syria along with international media leaks about transfers of military sites to Iran and Hizbollah, Russian representatives consistently reject such forecasts, referring to a "routine rotation" but "absolutely not a withdrawal" of the Russian troops. Those speculations have intensified on the eve of the next tripartite meeting of the Iranian, Russian, and Turkish leaders on Syria scheduled for July 19, 2022, in the Iranian capital.
There are also grave concerns among experts that the Ukrainian crisis might create a political-military vacuum in Syria doomed to be filled by the Iranians. Otherwise, any unilateral Russian withdrawal could have had harrowing consequences similar to America's pullout from Iraq. This could provoke an Iraqi scenario with the nightmares of a sectarian war, terrorist militias, massive killings, and further outflows of refugees and IDPs placing Syria on the brink of a humanitarian catastrophe.
Under such risky circumstances, at least two main options emerge. Either Russia will no longer constrain the expansion of the Iranian military influence and Tehran's major role in Syria's post-conflict economic reconstruction as long as Moscow's strategic interests in maintaining control over the Mediterranean ports of Latakia and Tartus are observed, or Russia may try to coordinate more closely with Turkey in the north and Israel in the south to contain the Iranian expansion.
In the past, Russia's leading role has been limiting the scope of Iran's activities in Syria altogether with the "balanced" partnership with Israel and the "co-opetitative" relation with Turkey, thus preventing a major war in Syria. The Russian intervention in Syria in September 2015 was a turning point as it provided decisive air power to the Syrian and Iranian-backed ground forces, solidifying the state's hold on power and expanding its territorial control through concomitant diplomatic efforts.
Throughout the Syrian war, regularized military and political exchanges have served to strengthen the Russia-Iran relationship. With the changing military dynamics in Syria, Russia, Iran, and Turkey spearheaded the Astana Process as a parallel track to the UN mediation. Moscow's diplomatic and military gains on the ground have also embroiled them in a broader regional geopolitical competition between the United States, Russia, Turkey, Israel, and Iran.
However, since the very beginning, the Russian-Iranian partnership in Syria has faced both achievements and challenges amidst Iran's steps mostly driven by ideology as compared to Russia's actions motivated by pragmatism, even though both Moscow and Tehran endorsed President Bashar al-Assad in his fight against the Islamists. During the course of the war, Moscow did its best to avoid a direct confrontation between Israel and Iran in Syria, as Israeli jets bombed Iranian military cities in Syria. Based on agreements with Washington and Israel, Moscow made attempts to prevent Tehran from reaching the Israeli border near Daraa and Al-Quneitra and tried to limit Iranian expansion in Eastern Syria near the borders with Iraq between the cities of Al-Mayadin and Abu Kamal, where the Russian side was concerned of the risk of clashes between pro-Iran militias and U.S. military stationed on the other side of the Euphrates. Moreover, while Iran was having tense relations with the monarchies of the Arab Gulf, Russia managed to establish closer ties with them, pushing for Syria's reintegration into the Arab world. Thus, the Qatar-Russia-Turkey diplomatic "triangle" aimed at generating assistance for Syria's peace process and post-conflict reconstruction was inaugurated during a working visit paid by Russian Foreign Minister Sergei Lavrov to Doha in March 2021.
For good reason, experts pay attention to different, if not opposite, approaches of Russia and Iran toward restoring sovereignty of the Syrian state. While Moscow has always been insisting on ensuring the state's integrity and workable apparatus with exclusive prerogatives for violence and arms control under Bashar al-Assad's presidency, people close to Iran's Supreme Leader advocate a parallel system of security run by non-government actors (the Islamic Revolutionary Guards Corps and its proxies) with numerous fragmented territories under Iran's control.
Remarkably, Moscow still has the upper hand in developing friendly contacts in the local security community sharing the goal of institutional centralization with Damascus, which serves the interests of the Syrian government. Many observers rationally linked this imperative with a deep reshuffling of Syria's special services in July 2019 whereas the National Security Bureau and four of Syria's intelligence directorates placed under a new leadership. Unsurprisingly, all the five individuals promoted—Mohammed Deeb Zeitoun along with Generals Ghassan Ismail, Hossam Louka, Nasser Deeb, and Nasser al-Ali—enjoyed close relations with Russia while having no—at least, public—affiliation with Iran.
It is clear that both Russia and Iran have long-term goals in Syria. Almost any Iranian project here is linked not just to the duration of the conflict but rather to the consolidation of Tehran's potential of deterring the Israeli influence in the Eastern Mediterranean (Levant). Reports indicate that convoys of the IRGC and the Iraqi Popular Mobilization Units often enter the Syrian territory through the city of Abu Kamal heading for the eastern Deir Ezzor province and the northeastern Al-Hasakah province. Hence, Tehran wants to secure its positions in Syria, even after President al-Assad leaves or if Russia suddenly changes its policy toward Syria.
Taking into consideration all mentioned above without questioning a certain impact produced by the Ukrainian crisis on the dynamics of the Syrian conflict, a better understanding of the existing contradictory assessments mandates a complex approach. Therefore, the future of the Russia-Iran tandem in Syria should be analyzed by reviewing other important factors on global and regional levels. Among them:
-a high degree of military escalation between Russia and the U.S. American experts have already mentioned Syria as a casus belli between the two nuclear powers;
-detente between Tehran and Washington which depends on a compromise on the Iranian nuclear program and meeting Israel's security concerns. On the one hand, heavy bargaining is still in place, heated by President Biden's recent threats of force (this could be recognized as "a stick"). On the other hand, any U.S.-Iran reconciliation meaning a lift of anti-Iranian sanctions ("a carrot") could envisage Iran's certain reluctance in terms of boosting economic cooperation with Russia in general and in Syria in particular;
-critical dialogue between Russia and Israel. If the latter extends its support for Kiev, Moscow will apparently become less tolerant of Israeli raids in Syria (for instance, using modern S-300 SAMs for counterattacks). At the same time, Russia could become more supportive of the Iranian and pro-Iranian forces (the IRGC, Hizbollah, and even proxy militias) across the country including Southern, Eastern, and Northeastern Syria, as well as in the northern Aleppo province;
-all three relationships seem to stay interconnected in the foreseeable future. Specific scenarios in Syria will depend on whether Russia and the Western powers agree to put a prompt end to the Ukrainian crisis on conditions acceptable to Moscow. In such a case, Russia will most likely try to keep the status quo in its relations with both Iran and Israel. Otherwise, Russia's strained relations with Israel could be accompanied by a broader, although still selective, coordination with Iran. For Tehran, it is bargaining with the West, especially the U.S., and not the Ukrainian crisis, which de-facto – despite hostile anti-American and anti-Israeli rhetoric – has been producing a significant impact on the "rules of behavior" in the whole area recognized by the Iranian leadership as the "Shia Crescent" zone. (Building a strategic land corridor through Iraq, Syria, and Lebanon and using the port of Lattakia for transporting weapons, militants, and goods). The same factor will influence Iran's pragmatic approaches toward Russia.
Yet, military rapprochement between Russia and Iran is unlikely to constitute a complete convergence of their attitudes towards the political reconstruction of Syria. This is why recent speculations of Iranian experts about the current growth of Tehran's influence limited to the political sphere as well as about Russia delegating to Iran some of the security functions in Syria during the Ukrainian crisis look quite disputable.
It is also worth mentioning that rapprochement between Moscow and Tehran, if a relevant arrangement is reached at the July 19 summit, could definitely enhance the Russian-Iranian pragmatic economic cooperation in Syria, including the realization of large-scale common projects (like constructing a railway from the Syrian coast to Iraq through the parts of Eastern Syria controlled by the Iranians). However, this will not lead to a complete disappearance of economic competition: Moscow still seeks exclusive access to Syria's mineral resources (phosphates, oil, and gas) while the Iranians do not intend to cease efforts to ensure their own long-time economic presence as a tool serving Tehran's strategic interests under the slogan of the anti-US and anti-Israeli "axis of resistance." Besides, Moscow will hardly refrain from proposing the so-called Russian "security matrix" (use of the Russian military police in combination with the accumulated experiences of facilitating local reconciliations – musalahat in Arabic) as a security "umbrella" for carrying out economic projects by third countries, for instance, from the Arab Gulf (within a policy of "re-opening Syria" by Arab investors – al-infitah in Arabic). Some of those projects could contradict Iranian interests.
On the other hand, the Iranians themselves could follow Russia in conducting pragmatic and balanced diplomacy on the Arab Gulf track producing a certain impact on the Russia-Iran tandem in Syria. In an interview with Al-Jazeera, Mohsen Shariatinia, an assistant professor of international relations at Tehran's Shahid Beheshti University, said that Iran is deploying geo-economics as means of soft power hence, to maintain its position in the fragile balance of power in the region, and to intertwine its economy with those of its surrounding environment. Besides, pro-Iranian militias and Kurdish fighters were reported to establish a joint operations room, named "North Thunderbolt" located at a Russian base in the village of Hardatnin in the northern countryside of Aleppo. It aims to coordinate and secure lines of withdrawal and supplies for the YPG troops in case of a Turkish invasion. This correlates policies of Saudi Arabia and the UAE aimed at counterbalancing Turkey's "neo-Ottoman" expansionism in Northern Syria.
In a nutshell, diverging views of Russia and Iran related to Syria are unlikely to cause a true breakdown of their tactical partnership which could be named a "marriage of convenience" or a "competitive partnership." According to Nicole Grajewski, an international security fellow at the Belfer Center for Science and International Affairs in the Harvard Kennedy School of Government, "just as Russia and Iran have managed to resolve tactical disagreements between local proxy forces in the military campaign through bureaucratic and military channels, Moscow and Tehran will likely delimit spheres of interests within Syria as both seek to reap the political and economic benefits of close linkage to Damascus." Therefore, Russia's relationship with Iran demonstrates Moscow's ability to compartmentalize its foreign policy by concentrating on areas of cooperation to mitigate tensions elsewhere in the relationship. This strategy adopted by Moscow is similar to the "co-opetitative" relationship between Russia and Turkey. Therefore, it is misguided to overstate disagreements between Russia and Iran in Syria as indications of a deteriorating partnership. Competition in this particular case doesn't mean a clash or the start of hostilities.
*Yeghia Tashjian, MA in Public Policy and International Affairs from the American University of Beirut (AUB). Associate Fellow at the Issam Fares Institute for Public Policy and International Affairs at AUB; Middle East-South Caucasus expert in the European Geopolitical Forum
From our partner RIAC