From Entrepreneurs to Scientists: Meet the 2022 Class of Young Global Leaders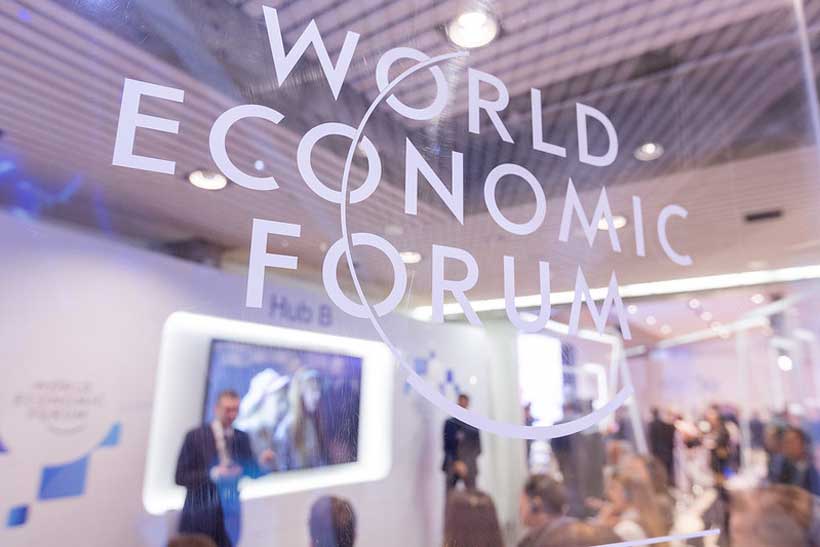 The world's most driven researchers, innovative entrepreneurs, activists and promising political leaders between the ages of 30 and 40 are today joining the World Economic Forum's Young Global Leaders Class of 2022.
The Forum of Young Global Leaders was founded in 2005 by Klaus Schwab, Founder and Executive Chairman of the World Economic Forum, to help shape future leaders who are equipped to both take responsibility for creating a more sustainable and inclusive world, and to address its increasingly complex and interrelated challenges. Today, there are over 1,400 members and alumni from more than 120 countries. Notable members include prime ministers Jacinda Ardern and Sanna Marin, President Carlos Alvarado Quesada of Costa Rica, entrepreneurs Iyinoluwa Aboyeji and Rhea Mazumdar Singhal, peace activist Victor Ochen, and economist Esther Duflo.
YGLs are active in today's most exciting and dynamic fields and focus on impact. In the past year, YGLs have made bold commitments to restore 21 million hectares of deforested and degraded land in India, have come together to establish the first corporate movement for clean air to create healthy communities around the world, and have even launched a $1 billion gender fund to advance global equity and women's leadership.
The class of 2022 is gender equal and has representatives from 42 countries. Members will take part in a three-year leadership development programme that will help them reach their next level of impact. The programme offers executive education courses, expeditions and opportunities to collaborate and test ideas with a trusted network of peers.
"The leaders celebrated today have demonstrated exceptional ingenuity and vision across their fields. While they represent diverse sectors, regions and issue areas, they are united in their commitment to lead towards a more inclusive and sustainable world," said Mariah Levin, Head of the Forum of Young Global Leaders.
"The World Economic Forum is delighted to welcome this year's class of Young Global Leaders. Their commitment to improving the state of the world is crucial at a time where collaboration is needed more than ever," said Nicole Schwab, Board Member of the Forum of Young Global Leaders.
Meet the 2022 YGL Class

Academia/Think-tank
Amal Enan, Chief Investment Officer, American University in Cairo, United States of America
Danae Kyriakopoulou, Senior Policy Fellow, Grantham Research Institute, London School of Economics and Political Science, United Kingdom
James Kwame Mensah, Senior Lecturer, University of Ghana, Ghana
Jinxing Zheng, Division Head, Professor, Institute of Plasma Physics, Chinese Academy of Sciences, People's Republic of China
Kaitlyn Sadtler, Earl Stadtman Tenure-Track Investigator and Chief of the Section for Immunoengineering, National Institutes of Health, United States of America
Philip Meissner, Founder and Director, European Center for Digital Competitiveness, Germany
Wai-Lung (Billy) Ng, Assistant Professor, School of Pharmacy, The Chinese University of Hong Kong, Hong Kong SAR, China
Yoichi Ochiai, Associate Professor, University of Tsukuba, Japan
Arts, Culture & Sports
Daniel Feldman, Founder & Architect, Zona Industrial Taller de Arquitectura, Colombia
Inna Modja, Land Ambassador, United Nations Convention to Combat Desertification (UNCCD), Portugal
Manasi Joshi, Athlete, Sports Authority of India, India
Sumayya Vally, Founder and Principal, Counterspace, South Africa
Wissam Joubran, Composer, Performer, Luthier, Le Trio Joubran, Palestinian Territories
Business
Abdulrahman Essa Al-Mannai, President and Chief Executive Officer, Milaha Group, Qatar
Anderson Tanoto, Managing Director, RGE Pte Ltd, Singapore
Anne-Laure Malauzat, Partner, Middle East, Bain & Company, United Arab Emirates
Bicheng Han, Founder and Chief Executive Officer, BrainCo, United States of America
Carlo Perez-Arizti, Partner, Baker McKenzie, Mexico
Caroline Blanch Israel, Managing Director and Partner, Boston Consulting Group, Australia
Christer Kjos, Chief Executive Officer, Canica Holding AG, Switzerland
Christy Lei Sun, Chief Marketing Officer and Founding Partner, Yatsen Global, People's Republic of China
Claire Cormier Thielke, Country Head, Hines Greater China, Hines Asia Pacific, Hong Kong SAR, China
Daniel Zhang Xianming, Vice President, Broad Group, People's Republic of China
Dominic Wadongo, Group Head of Operational Risk, Equity Group Holdings Plc, Kenya
Enass Abo-Hamed, Chief Executive Officer, H2GO Power Ltd., United Kingdom
Esha Mansingh, Executive Vice-President, Corporate Affairs and Investor Relations, Imperial Logistics Limited, South Africa
Esra Eczacıbaşı Coşkun, Member of the Board of Directors and Group Digital Transformation Coordinator, Eczacıbaşı Holding, Turkey
Eugene Chung, Chief Executive Officer and Founder, Penrose Studios Inc., United States of America
Eva Otieno, Principal, Africa Strategy, Standard Chartered Bank Kenya Ltd, Kenya
Fares Bugshan, Chief Executive Officer, Bugshan Investment, Saudi Arabia
Frederic Hoffmann, Board Member, MAVA Fondation pour la Nature, Switzerland
Ioana Patriniche, Managing Director / Head of Investor Relations, Deutsche Bank AG, United Kingdom
Jennifer (Jen) Auerbach-Rodriguez, Managing Director – MLWM Strategic Growth Markets, Merrill Lynch, United States of America
John R. Tyson, Executive Vice-President; Strategy and Chief Sustainability Officer, Tyson Foods Inc., United States of America
Joud Abdel Majeid, Deputy Chief Financial Officer, BlackRock Inc., United States of America
Kim Hallwood, Head of Corporate Sustainability, HSBC Bank Canada, Canada
Lesley Ndlovu, Chief Executive Officer, African Risk Capacity "ARC" Ltd, South Africa
Margot Edelman, General Manager, Daniel J. Edelman, Inc, United States of America
Mariana Vasconcelos, Chief Executive Officer, Agrosmart SA, Brazil
Mark Stoffels, Managing Director, Connected Care North America, Philips, United States of America
Matthew Katz, Global Head of Data Science, Blackstone, United States of America
Mayank Singhal, Global Head of Private Equity and Venture Capital, Abu Dhabi Growth Fund (ADG), United Arab Emirates
Miku Hirano, Chief Executive Officer, Cinnamon AI, Japan
Mmaki Jantjies, Head of Innovation, Telkom SA SOC Limited, South Africa
Mohammed Alghanim, Group Chief Executive Officer, Hamad S. Al-Ghanim Group, Kuwait
Noor Boodai, Chief Executive Officer, TenX, Kuwait
Ola Doudin, Co-Founder and Chief Executive Officer, BitOasis, United Arab Emirates
Orenzo (Perry) Hollowell, Head of Global Equities and Sustainable Investing, CFI Partners, United States of America
Peng Shen, Founder and Chief Executive Officer, Shuidi Company, People's Republic of China
Radhika Gupta, Managing Director and Chief Executive Officer, Edelweiss Mutual Fund, India
Ritesh Malik, Founder, Innov8 Coworking, India
Sarah Rawson, Regional Head of Business Management EMEA, Swiss Re Services Limited, United Kingdom
Sharam Gulzad, Chief Executive Officer/Founder/Investor, Gulzad Group, Afghanistan
Siwan (Swan) Lu, Principal, Zurich Global Ventures, Switzerland
Sophia Hamblin Wang, Chief Operating Officer, Mineral Carbonation International (MCi), Australia
Soraya Djermoun, Entrepreneur, Author, Geopolitical expert, Terza, Algeria
Steve Suryadinata, Managing Director, BSA Land, Indonesia
Suhail Sameer, Chief Executive Officer, Resilient Innovation Private Limited (BharatPe), India
Usman Ahmed, Head of Global Public Policy and Research, Paypal, Inc., United States of America
Venetia Bell, Group Chief Sustainability Officer; Head, Strategy, Gulf International Bank BSC (GIB), United Kingdom
Vineeta Singh, Chief Executive Officer, SUGAR Cosmetics, India
Yashovardhan Lohia, Executive Director and Chief Sustainability Officer, Indorama Ventures Public Company Limited, Thailand
Yeoh Keong Hann, Executive Director, YTL Power Generation, Malaysia
Yichen Shen, Founder and Chief Executive Officer, Lightelligence, United States of America
Yousef Yousef, Chief Executive Officer, LG Sonic B.V., Netherlands
Yuito Yamada, Partner, McKinsey & Company, Japan
Zou Shasha, Founder and Chief Executive Officer, AHA Entertainment, People's Republic of China
Zuriel Naiker, Managing Director, Sales and Distribution, Africa, Marsh & McLennan Companies, South Africa
Civil Society
Alaa Murabit, Director, Health (PAC), UN High-Level Commissioner & SDG Advocate, Bill & Melinda Gates Foundation, Canada
Boju Zhang, Secretary General, Ginkgo Foundation, People's Republic of China
Clarissa Delgado, Co-Founder and Chief Executive Officer, Teach For the Philippines, Philippines
Françoise Moudouthe, Chief Executive Officer, African Women's Development Fund, Ghana
Freshta Karim, Founding Director, Charmaghz Cultural and Services Organization, United Kingdom
Ilwad Elman, Chief Operating Officer, Elman Peace HRC, Somalia
Irina Lachowski, Chief Executive Officer, RenovaBR, Brazil
Jessica Beckerman, Co-Founder and Chief Medical Officer, Muso, United States of America
Joy Buolamwini, Founder and Executive Director, Algorithmic Justice League, United States of America
Luana Génot, Executive Director, Brazilian Identities Institute, Brazil
Matt Dalio, Founder and Chair, Endless OS, United States of America
Sun Xuemei, Chairperson, Beijing All in One Public Welfare Foundation, People's Republic of China
Vilas Dhar, President and Trustee, The Patrick J. McGovern Foundation, United States of America
Zoya Lytvyn, Head, Osvitoria, Ukraine
Media
Juan Carlos Rincón, Editor of the Opinion Section, El Espectador, Colombia
Tom Mustill, Director, Gripping Films Ltd, United Kingdom
Public Figure
Bárbara Luiza Coutinho do Nascimento, State Prosecutor, Rio de Janeiro State Prosecutor's Office, Brazil
Bolor-Erdene Battsenge, State Secretary, Ministry of Digital Development, Mongolia
Colin Allred, Member of Congress, U.S. House of Representatives, United States of America
Eva Maydell, Member of the European Parliament, European Parliament, Belgium
Freddy Castro, Chief Executive Officer, Banca de las Oportunidades, Colombia
Hamad AlMahmeed, Undersecretary for Research & Projects, Prime Minister's Office, Bahrain
James Mnyupe, Presidential Economic Adviser; Green Hydrogen Commissioner, Office of the President of Namibia, Namibia
Maria Eugenia del Castillo Cabrera, Envoy of the Vicepresident of the Dominican Republic, The Presidency of the Dominican Republic, Dominican Republic
Mark Boris Andrijani, Minister of Digital Transformation, Government Office for Digital Transformation of Slovenia, Slovenia
Mykhailo Fedorov, Vice Prime Minister and Minister of Digital Transformation of Ukraine, Government of Ukraine, Ukraine
Naif Shesha, Chief Strategy Officer, Saudi Space Commission, Saudi Arabia
Natalie Black, Her Majesty's Trade Commissioner for Asia Pacific, Department for International Trade, Singapore
Omar bin Sultan Al Olama, Minister of State for Artificial Intelligence, Digital Economy and Remote Work of the United Arab Emirates, Office of the Prime Minister of the United Arab Emirates, United Arab Emirates
Raghav Chadha, Member of Parliament, State of Punjab, India
Saad Hayat Tamman, Member – Strategic Reforms and Implementation Unit, Office of the Prime Minister of Pakistan, Pakistan
Safiya Al-Jabry, Executive Director, Small and Micro Enterprise Promotion Service (SMEPS), Yemen
Sahar Albazar, Parliament Member & Deputy Chair of Foreign Affairs Committee, Egyptian Parliament, Egypt
Social Entrepreneur
Badruun Gardi, Co-Founder and Chairman, GerHub, Mongolia
Jaideep Bansal, Chief Executive Officer, Global Himalayan Expedition (GHE), India
Kiah Williams, Co-Founder and Managing Director, Supporting Initiatives to Redistribute Unused Medicine – SIRUM, United States of America
Luhui Yan, Founder and Chief Executive Officer, Carbonstop, People's Republic of China
Mia Perdomo, Co-Founder and CEO, Aequales, Colombia
Nasreen Ali Mohamed, Founder and Chief Executive Officer, Cherehani Africa, Kenya
Sara Saeed Khurram, Chief Executive Officer and Co-Founder, Sehat Kahani, Pakistan
Yanqing (Kenny) Cai, Co-Founder and Chief Executive Officer, Bottle Dream, People's Republic of China
As the climate dries the American west faces power and water shortages, experts warn
Two of the largest reservoirs in America, which provide water and electricity to millions, are in danger of reaching 'dead pool status.' A result of the climate crisis and overconsumption of water, experts say.
Lake Mead, in Nevada and Arizona, and Lake Powell, in Utah and Arizona, are currently at their lowest levels ever. 'Dead pool' status would mean the water level in the dams was so low it could no longer flow downstream and power the hydroelectric power stations.
The Lake Mead reservoir, which is the largest artificial body of water in America, was created in the 1930s by the construction of the Hoover Dam, an engineering masterpiece. Lake Powell, the second largest, was created in the 1960s, with the construction of the Glen Canyon Dam.
"The conditions in the American west, which we're seeing around the Colorado River basin, have been so dry for more than 20 years that we're no longer speaking of a drought," said Lis Mullin Bernhardt, an ecosystems expert at the United Nations Environment Programme (UNEP), "We refer to it as "aridification" – a new very dry normal."
Lake Mead and Lake Powell, which is created by the Glen Canyon Dam, not only provide water and electricity to tens of millions in Nevada, Arizona, California, Wyoming, Colorado, New Mexico and Mexico, but they also provide irrigation water for agriculture. Experts warn that as the crisis deepens, water cuts will need to be introduced, but this may not be enough.
"While regulating and managing water supply and demand are essential in both the short and long term, climate change is at the heart of this issue," said Maria Morgado, UNEP's Ecosystems Officer in North America. "In the long term we need to address the root causes of climate change as well as water demands."
Over the last 20 years, 90 per cent of major disasters were caused by floods, droughts and other water-related events. With more frequent droughts, people in water-scarce areas will increasingly depend on groundwater because of its buffer capacity and resilience to climate variability.
Increases in water demand due to growing populations and irrigation for agriculture have been compounded by climate change impacts such as reductions in precipitation and temperature rises. A rise in temperature leads to increased evaporation of surface water and baking of the earth, decreasing soil moisture.
"These conditions are alarming, and particularly in the Lake Powell and Lake Mead region, it is the perfect storm."
This is part of a wider trend affecting hundreds of millions of people across the planet. As climate change wreaks havoc on the Earth's interconnected natural systems, drought and desertification are swiftly becoming the new normal, everywhere from the United States to Europe and Africa.
Drought in Numbers, a 2022 report from the UN Convention to Combat Desertification, found that since 1970 weather, climate and water hazards have accounted for 50 per cent of all disasters and impact 55 million people globally every year. The report also found that 2.3 billion people face water stress annually.
Drought is also one of several factors that impacts land degradation, with between 20 and 40 per cent of the world's land being classed as degraded, affecting half the world's population and impacting croplands, drylands, wetlands, forests and grasslands.
The UN Decade on Ecosystem Restoration, of which UNEP is one of the leading members, was set up to halt and restore ecosystems around the world. The Decade runs until 2030, the same timeline as the Sustainable Development Goals, and aims to counteract climate change and halt biodiversity collapse through restoring ecosystems.
WFP: First Ukrainian humanitarian grain shipment leaves for Horn of Africa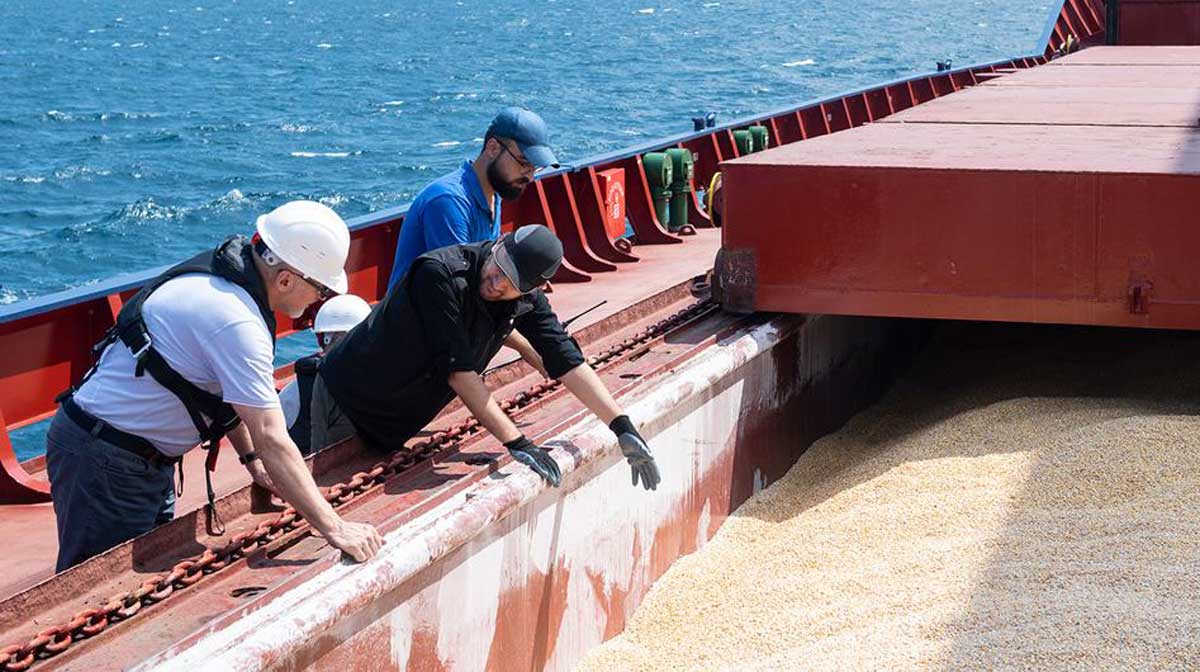 The first vessel transporting Ukrainian wheat grain to support humanitarian operations run by the World Food Programme (WFP) has left the port of Yuzhny, also known as Pivdennyi, the UN agency reported on Tuesday.
The MV Brave Commander departed with 23,000 metric tonnes of wheat grain for WFP's response in the Horn of Africa, where the threat of famine is looming due to severe drought.
This is the first shipment of humanitarian food assistance under the Black Sea Grain Initiative signed by Ukraine, Russia, Türkiye and the UN in July.
Feeding the world's hungry
It marks another important milestone in efforts to get much-needed Ukrainian grain out of the war-torn country and back into global markets, to reach people worst affected by the global food crisis.
"Getting the Black Sea Ports open is the single most important thing we can do right now to help the world's hungry," said WFP Executive Director David Beasley.
"It will take more than grain ships out of Ukraine to stop world hunger, but with Ukrainian grain back on global markets we have a chance to stop this global food crisis from spiraling even further."
WFP will use the wheat grain shipment to scale-up its efforts in southern and south-eastern Ethiopia, supporting more than 1.5 million people affected by drought.
Globally, a record 345 million people in more than 80 countries are currently facing acute food insecurity, while up to 50 million people in 45 countries are at risk of being pushed into famine without humanitarian support.
The current hunger crisis is being driven by several factors including conflict, climate impacts, and the COVID-19 pandemic.
The war in Ukraine is another catalyst as the country is a major grain exporter. Ukraine was exporting up to six million tonnes of grain a month prior to the start of the conflict in February, but volumes now are at an average of one million tonnes per month.
More action needed
WFP said that with commercial and humanitarian maritime traffic now resuming in and out of Ukraine's Black Sea Port, some global supply disruptions will ease, which will bring relief to countries facing the worst of the global food crisis.
Crucially, Ukraine will also be able to empty its grain storage silos ahead of the summer season harvest, the agency added.
However, despite these developments, the unprecedented food crisis continues.
WFP stressed the need for immediate action that brings together the humanitarian community, governments, and the private sector to save lives and invest in long term solutions, warning that "failure will see people around the world slip into devastating famines with destabilizing impacts felt by us all."
New WEF ESG initiative looks to improve socioeconomic conditions in Northern Central America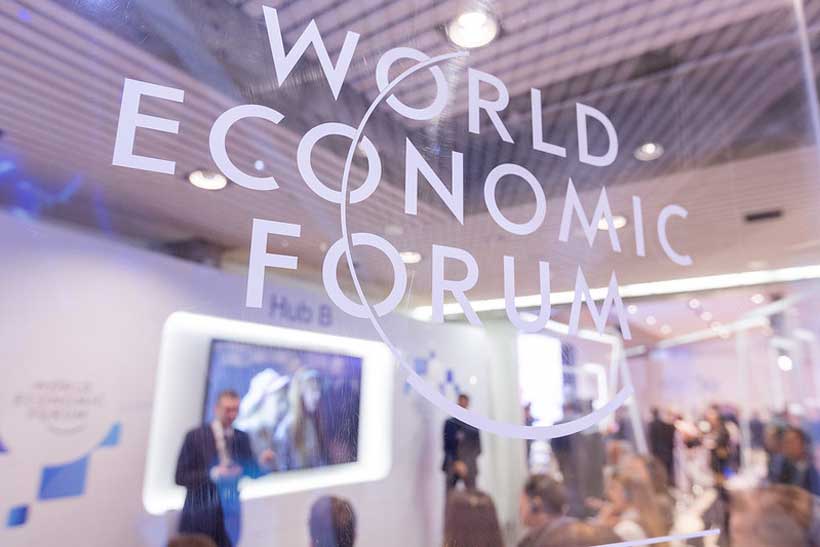 The World Economic Forum announced a new initiative in three Central American countries that will support the private sector apply Stakeholder Capitalism Metrics and better environmental, social and governance (ESG) reporting to improve local socioeconomic conditions and environmental resilience.
The announcement was made at events convened by the Forum with CentraRSE in Guatemala, COHEP in Honduras and Fundemas in El Salvador. These were attended by leaders from the public and private sector, civil society and international organizations who discussed the benefits and opportunities of implementing structured ESG reporting metrics, practices and global corporate trends. National and regional efforts and best practices were also showcased.
The Measuring Stakeholder Capitalism initiative has identified a set of 21 core and 34 expanded universal metrics and disclosures drawn from existing standards. The metrics and disclosure seek to improve how companies measure and demonstrate their performance against environmental, social and governance indicators and consistently track their positive contributions towards achieving the UN Sustainable Development Goals (SDGs).
Strengthening sustainability credentials and building the capacity to report this information will represent a significant advantage for businesses and the economy as a whole, particularly to attract foreign investment and integrate into regional and global value chains.
"Amid an increasingly challenging context confronted with overlapping global crises, public-private collaboration and the decisive action of local leadership are even more necessary to improve economic, social, environmental and governance conditions. All sectors must work together to build a prosperous and resilient ecosystem, offering hope and real opportunities for people in the region to develop their potential at home," said Marisol Argueta, Head of Latin America at the World Economic Forum.
The initiative is a response The initiative is a response to US Vice President Kamala Harris's Call to Action, which calls on businesses and social enterprises to promote economic opportunities for people in the region as part of a comprehensive strategy to address the root causes of migration. Vice President Harris has announced a total of more than $3.2 billion in new commitments to the region in coordination with the Partnership for Central America since the effort was launched in May 2022.
"As we look to multi-sector approaches to solve the social challenges facing our communities globally, the World Economic Forum's ESG framework provides a structure for businesses to drive greater economic development. Working with public and private sector partners, this can translate into quality jobs, environmental protections and better lives for families," said Jonathan Fantini-Porter, Executive Director of the Partnership for Central America.
The areas of focus, led by the Partnership for Central America (PCA), intend to support the region's long-term development through digital and financial inclusion, food security and climate-smart agriculture; climate adaptation and clean energy; education and workforce development; and public health access. The planned ESG metrics and corporate reporting activities also aim to motivate local leaders to take measurable action on their contributions to enhancing socioeconomic conditions and environmental resilience in the region.
Based on existing standards, this framework provides a set of metrics that can be reported by all companies, regardless of industry or region. These metrics also offer comparability, which is particularly important for creating a systemic and globally accepted set of common standards for reporting corporate sustainability performance.
As part of the activities carried out in Central America, the Guatemalan company, Grupo Mariposa announced the adoption of the global metrics framework promoted by the World Economic Forum (Stakeholder Capitalism Metrics) and declared its commitment to include them in future reporting cycles. Grupo Mariposa is the first company in Central America to incorporate the metrics in its reports.