How to Greatly Promote Your Business with Instagram Video Views
Instagram is one of the best instruments for business promotion. On this platform, according to experts, brands can get the best set of tools for exposing their products and attracting new audiences. Especially with modern services that provide the opportunity to buy real Instagram views for video content, for a cheap price, to push your growth forward. Here are the most efficient tips for people who want to launch and run a successful Instagram account for a brand, collected by social media expert Ronald J. Harris, especially for us.
Define The Goal
Any strategy should begin with the decision of why you actually need Instagram and video views. Knowing that goal, you can establish a relevant tactic, targeted at achieving that goal. Such an approach allows you to concentrate on the most beneficial type of content that you upload, and quickly grow your recognition and video views number, and reputation too. Here are common goals that businesses should set for their profile on Instagram:
Find more customers
Improve brand discoverability
Examine the target audience
Increase sales
Redirect traffic to the website
Make a stronger connection with customers
These are not all, and you aren't limited to only one goal for your Instagram. You can follow a few goals as you grow your profile on this network, as long as you are able to implement an effective strategy for them.
Complete The Optimization
Another vital thing that one should take care of in the introduction to the journey through Instagram. First of all, you have to switch to the Business profile option to get the most out of it – after turning it on, you will be able to track your performance, expand the instruments for promotion, get more video views instantly, and sell directly on Instagram.
For businesses, the platform has added the possibility to create an online shop directly in the account, thus making the buying process shorter and more productive. With a business profile turned on, you can organize a catalog of your items, which can serve you as an additional marketplace.
And of course, don't forget to fill in your bio, choose a recognizable username and develop a consistent style for your page.
Work On Your Style
One of the reasons why people choose to subscribe to a profile is how aesthetically pleasing it is for them. Your ultimate objective is to fill all your visuals for Instagram – selling the idea of life, where your merchandise is an organic element of the environment. And to do that you have to create a perfect image. But not literally perfect.
Don't forget that users come to social media searching for something real – not idealized promo pictures. What they want to see is a complete picture that describes your brand from several angles, like your brand values and the practical use of your item. And although it is very significant to create a variety of posts, they have to be united by consistent style marks. Developing a certain visual style helps your viewers to recognize your brand among others.
Keep Up To The Schedule
Consistency is one of the pillars of prosperous business promotion on IG and gaining views. You have to upload new posts regularly, according to the data you have collected about the behavior and preferences of your audience. Remember that most people utilize social media more on working days, and on weekends the activity drops lower, as they prefer to spend their time on other things.
The frequency of posting is different for the types of content that are available on Instagram. For example, stories should be posted daily, while IGTV or Live streams can be hosted once a week. Anyway, you should calculate how often you must post new materials individually, according to the data about your audience and number of views. And remember that quality goes before quantity.
Use Hashtags To Expand Reach
Hashtags assist users and brands to reveal each other on the platform. With their support, Instagram algorithms can categorize and offer the most suitable content for people, especially with the recent update that allows users to follow their favorite hashtags and view videos. For you, that is an opportunity to reach your target audience subtly, yet with great effect. For that to happen, you should work thoroughly on the choice of hashtags. Make a perfect mix, using top terms from your industry and individual keywords that describe your brand as close as possible.
Increase The Engagement
Communication on social media is a centerpiece of any strategy, both for brands and individuals. And to succeed in that you have to put a lot of attention to the strategy of engaging your audience and turning them into customers. Keep in mind that your profile on Instagram is not equal to the online shop, although you do have the required instruments for selling the products.
People come to social media to get something more than just buying information. They want to comprehend your brand more closely. That is due to the fact that the competition in most industries is huge – and users have an incredibly wide choice of products in the same niche. So quite often they make their decisions, using additional information about a brand:
Values,
Ethics,
Significant initiatives, or so.
And on Instagram you can expose your company from different sides, providing more things to love about your brand.
Experiment
To uncover what acts best for you, you have to try all the features and privacy options that are offered on Instagram. The key elements that you can use here are:
Regular posts. In the feed, you can publish videos that are not longer than 1 minute. The format is perfect for posting long reads and having lots of IG video views.
Stories. This is probably the most engaging format that exists on Instagram. The concept of vanishing content, which is created on the spur of the moment, has made a revolution on this network and turned it into the ultimate engagement gainer.
Reels. This feature is similar to Tik Tok videos, and thus can and should be used regularly to attract new audiences.
IGTV. here you can upload videos that are longer than one minute.
Live streaming. Another effective tool that helps to communicate with your clients, making stronger bonds and providing a real-time conversation experience.
What Ronald Has To Say
R. J. Harris: "In the guide above I have exposed the most fundamental things to pay attention to when you are about to launch a brand profile and use IG videos as your promotion tool. It is hard to give 100% concrete recommendations, because I usually begin to build the system for a company, using its individuality and features that can be called unique. But the Adele ton for the most part of my tactics is similar and is based on a thorough analysis of the target group."
Major fall in global food prices for July, but future supply worries remain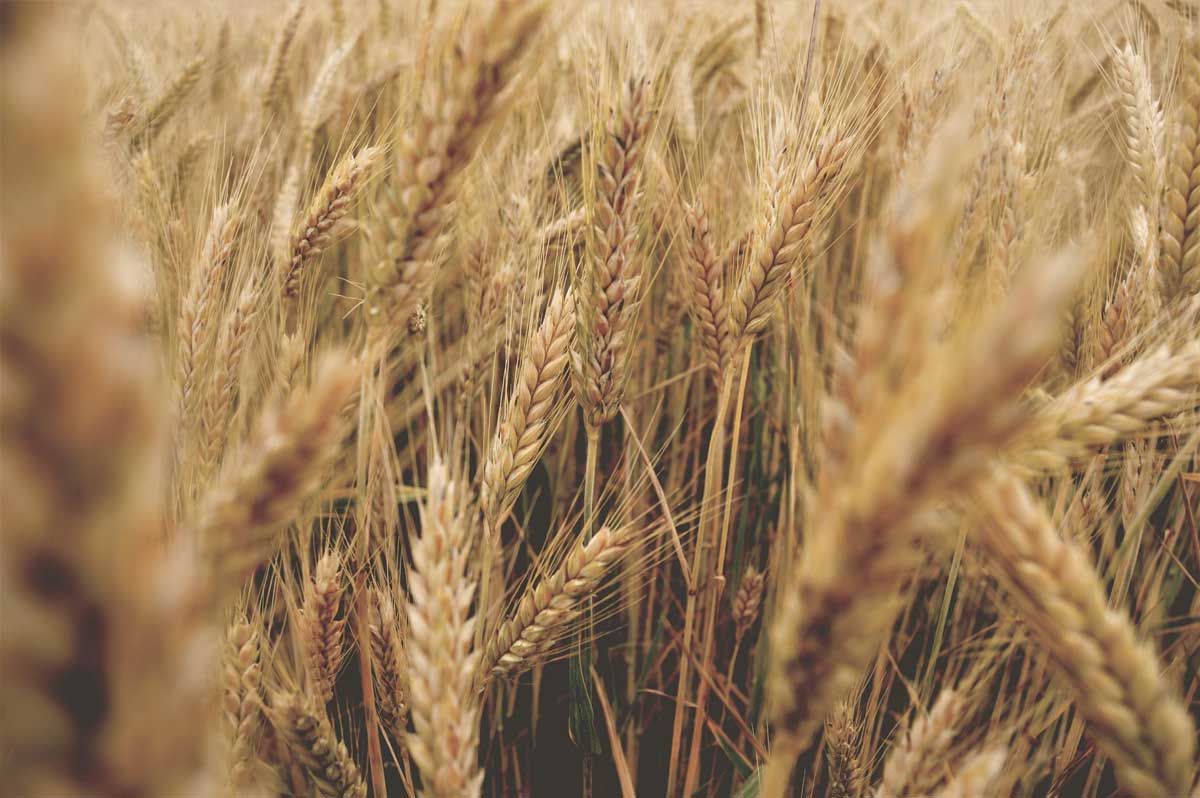 Food prices dropped significantly in July, marking the fifth consecutive monthly decline since hitting record highs earlier in the year in the wake of the war in Ukraine, the Food and Agricultural Organization (FAO) reported on Friday.
The UN agency has published its latest eagerly awaited Food Price Index, the barometer that tracks monthly changes in the international prices of five food commodities: cereals, vegetable oils, dairy products, meat, and sugar.
The index averaged 140.9 points in July, or 8.6 points down from June. The decline was led by double-digit percentage drops in the cost of vegetable oils but also cereals, with the recent UN-brokered deal on Ukrainian grain exports a contributing factor.
Welcome but wary
"The decline in food commodity prices from very high levels is welcome, especially when seen from a food access viewpoint," said Maximo Torero, FAO Chief Economist.
"However, many uncertainties remain, including high fertilizer prices that can impact future production prospects and farmers' livelihoods, a bleak global economic outlook, and currency movements, all of which pose serious strains for global food security."
In July, FAO's Vegetable Price Index decreased by 19.2 per cent compared to June, marking a 10-month low. International quotations for all oil types fell, the agency said, with palm oil prices declining due to prospects of ample export availability out of Indonesia, for example.
Additionally, sunflower oil prices also dropped markedly amid subdued global import demand, despite continued logistical uncertainties in the Black Sea region. Vegetable oil values were also pushed down by lower crude oil prices.
Black Sea export deal
The Cereal Price Index also reflected an 11.5 per cent decline last month, though remaining 16.6 per cent above July 2021. Prices of all cereals in the index declined, led by wheat.
World wheat prices dropped by as much as 14.5 per cent, FAO said, partly in reaction to the Russia-Ukraine deal on grain exports from key Black Sea ports, and also because of seasonal availability from ongoing harvests in the northern hemisphere.
July also saw an 11.2 per cent decline in coarse grain prices. Maize was down 10.7 per cent, again due in part to the Black Sea Grain Initiative and increased seasonal availabilities in Argentina and Brazil. Additionally, international rice prices also declined for the first time this year.
Sweet news
The Sugar Price Index fell by nearly four per cent, amid concerns over demand prospects due to expectations of a further global economic slowdown, a weakening in Brazil's currency, the real, and lower ethanol prices resulting in greater sugar production there than previously expected.
The downward trend was also influenced by indications of greater exports and favourable production prospects in India. Meanwhile, the hot and dry weather in European Union countries also sparked concerns over sugar beet yields and prevented sharper declines.
FAO further reported that the Dairy Price Index decreased 2.5 per cent "amid lacklustre trading activity", yet still averaged 25.4 per cent above last July.
While the prices of milk powders and butter declined, cheese prices remained stable, boosted by demand in European tourism destinations.
Mixed picture for meat
Meat prices also continued the downward trend, dropping by half a per cent from June due to weakening import demands. However, poultry prices reached an all-time high, boosted by firm import demand and tight supplies due to Avian influenza outbreaks in the northern hemisphere.
The FAO Meat Price Index was also down in July, by 0.5 percent from June, due to weakening import demand for bovine, ovine and pig meats. By contrast, international poultry meat prices reached an all-time high, underpinned by firm global import demand and tight supplies due to Avian influenza outbreaks in the northern hemisphere.
Algeria: Strengthening Resilience to Better Address Future Shocks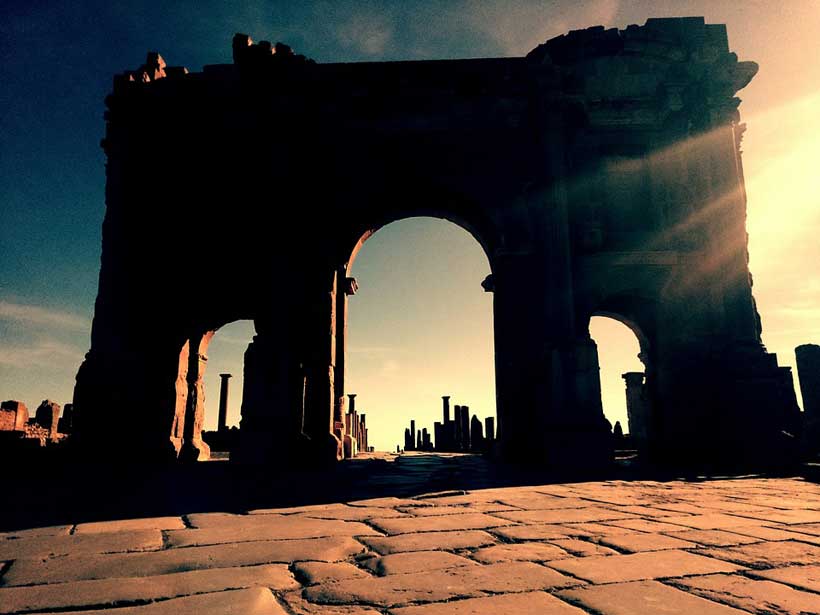 Nonhydrocarbon sectors in Algeria are expected to recover to pre-pandemic levels in 2022 and trade and budget balances will also show a marked improvement this year, according to the latest edition of the World Bank's Algeria Economic Update.
Issued in French under the title Renforcer la résilience en période favorable (Strengthening resilience in favorable times), the report is part of a series of semi-annual publications aimed at analyzing economic development trends and the outlook for Algeria. The Spring 2022 edition reflects the data and information available as of June 17, 2022.
Supported by increased hydrocarbon production and exports, Algeria's GDP is estimated to have recovered to its pre-pandemic level in the fourth quarter of 2021. The hydrocarbon sector and a stronger recovery in the services sector were the main drivers of Algeria's economic growth in 2021. The economic rebound, however, suffered from a drop in agricultural activity and an incomplete recovery in the public manufacturing sector. Job creation also lagged and by the end of 2021, the number of registered jobseekers was significantly higher than the number recorded before the pandemic. Non-hydrocarbon GDP remained 1.6% below its 2019 level and inflation continued its upward trend, in part due to international factors. In response, the authorities have implemented a set of measures to limit the impact of such rising prices on the purchasing power of households, including the introduction of unemployment benefits for first-time job seekers.
The report finds that the continued rise in global hydrocarbon prices helped to offset the rise of certain imports, especially cereals, and erased the current account deficit, which allowed a relative stabilization of foreign currency reserves. The overall budget deficit narrowed in 2021, from 12% to 7.2% of GDP, mainly supported by hydrocarbon export revenues accruing to the budget, which increased by 36%.
"Despite a rebound in Algeria's economic activity, challenges remain, compounded by highly volatile oil prices and the uncertainty of global economy dynamics," said Jesko Hentschel, World Bank Maghreb Country Director. "Going forward, pursuing reform efforts to boost private sector activity will be key to stimulate inclusive growth and to create jobs."
The report projects that Algeria's economic recovery will continue in 2022, notably supported by the return of nonhydrocarbon sectors to pre-pandemic levels of activity. Hydrocarbon exports are also expected to remain at a high level, generating a current account surplus and a marked increase in fiscal revenues However, a projected decline in hydrocarbon export prices and volumes in 2023-24, in a context of uncertainty surrounding the evolution of the global economy, could lead to a gradual deterioration in external and budget balances.
Finally, the report outlines how inflation is a growing concern in Algeria, as elsewhere. Prudent fiscal and monetary policies, as well as reforms promoting more competition, will help limit inflationary pressures and support more inclusive and sustainable growth.
Quick Hacks on How to Systematize Your Study Space
Effective studying depends on how organized the learner is. As the coronavirus pandemic persists, most students have been forced to study from home. This is the only way to minimize disruptions to their academic programs. Unfortunately, the home environment is often less suited for educational processes as distractions abound. Studying from home demands serious organization and meticulous time management. Here are some tips on how to systematize your study room.
Why Is an Organized Study Area Important?
Having a suitable space for your studies supports your pursuits in various ways. According to researchers, students' moods, attitudes, and motivation to work change due to the areas they are in.
Choosing the right study area matters because it gives you a feeling of predictability. This is particularly crucial given the challenges students face due to the pandemic. Also, evidence shows that your study environment supports specific habits. For example, according to the findings, using your bed for sleeping purposes alone encourages your brain to associate the area with slumber, helping you to fall asleep faster.
Therefore, having a dedicated study room gives you the right mind frame to work on academic tasks. You can also order custom essay support online.
Strategies for Organizing Your Study Area
A dedicated study room serves several purposes, including ensuring that your educational materials are always within reach. In addition, the proper study area keeps you in the mood to learn and prevents distractions. However, choosing and organizing a suitable study room can be challenging. Here are a few insights.
Choose a Private Space Free From Disturbance
It is essential to select a study room you can associate with studying. This should be a peaceful space in your home, free from distractions. It should not be an area already related to other essential activities like eating, sleeping, or playing video games. If you are studying from home, select a location where other family members can give you privacy as you focus on academics. Maybe you could study in the library or a dedicated hall.
Alternatively, you could have separate spaces, allowing you to use one when the other is unavailable. If you need help with assignments, order from an established platform like payforessay.
The more pristine your study room, the better your ability to focus during tasks. Unfortunately, we live in a technology-enabled world, where distractions are everywhere we turn. Televisions, video games, social media, phones, and other devices force us to multitask, reducing productivity and making it hard to focus.
The most effective way to minimize distractions is to remove them entirely from your study space. Consider placing your phone on silent or vibrate and use apps to keep you from accessing some websites on your PC as you work on tasks. Switch off the television during study time.
When designing your study room, being comfortable doesn't imply working on an assignment while slumped on a couch. Instead, choose a chair that offers ergonomic support, allowing you to ease into your natural position. Your chair should let you sit with your feet flat on the floor and your knees at 90-degree angles.
Since you need to keep your room tidy, choose easy-to-clean and stain-resistant furniture. Also, consider the style and size of your space as you decide on your table. You don't want your space being cramped out and impeding your concentration.
Other than a chair, you should also invest in a comfortable desk. Remember that sitting for long periods can be bad for your health. So, it makes sense to invest in a standing desk as well. Standing desks have been shown to reduce back pain and lower the risk of heart disease.
Don't let assignments overwhelm you. Read this article on Top Research Paper Writing Services for Your School Projects – techbuzzireland to discover how to get professional support.
Choose Proper Lighting and Ventilation
Humans thrive when they work in spaces with sufficient natural lighting. The availability of natural lighting can make or break the quality of your study room. Proper lighting brings vitality and warmth and allows you to concentrate for more extended periods. If possible, set your study desk next to a window.
It would help if you didn't forget about ventilation when designing your space. First, ensure that your room is sufficiently aerated. Proper ventilation keeps you comfortable as you study. Positioning yourself next to windows certainly helps.
The ideal space should be quiet, comfortable, and clutter-free. Limit distractions and ensure that your room is well-lit and aerated. Also, invest in a comfortable desk and chair.
BIO:
Eric Ward – Working full-time as a Senior Marketing Manager for one of the biggest IT companies in the US, I also enjoy helping college students with their homework. Work with me if you need help with an essay, case study, or a term paper. I have an MBA degree and I'm fully committed to helping you with any pending Marketing or Management assignment.