Green Fiscal Reforms can Protect Vulnerable Households and Boost COVID-19 Recovery Efforts in Europe
Green fiscal reforms can help protect vulnerable households and support pandemic recovery efforts in European countries on the road to climate neutrality by 2050, says a new World Bank report.
The latest European Union Regular Economic Report – Green Fiscal Reforms – reviews experience on carbon taxes from Europe and elsewhere with a focus on the challenges facing four EU member states, namely Bulgaria, Croatia, Poland, and Romania. The analysis highlights the importance of carbon taxes, eliminating fossil fuel subsidies, and ramping up green public investments in the EU as critical fiscal instruments in achieving the objectives of the European Green Deal. These fiscal tools will also provide financing that can help those affected by the green transition, while aiding the recovery from the pandemic.
"The report looks at how Europe can further leverage its existing green policies to support jobs and households at a time of unprecedented change," said Gallina Vincelette, Regional Director for the European Union Countries at the World Bank. "Governments face the dual challenge of a pandemic that has had a significant bearing on national budgets and a looming climate threat that demands immediate action. On the fiscal side, this means striking a balance between taxation, investment and subsidy reform that advances an inclusive transition to a decarbonized economy."
The report finds that well designed carbon taxes can reduce emissions and simultaneously yield economic and social benefits. For example, in the four European countries examined, revenues from carbon taxes could be devoted to lowering other taxes on labor and providing financial support to the most vulnerable households to offset the costs of transitioning to a decarbonized economy.
To date, carbon taxes on key sectors that are not covered under the EU's Emissions Trading System (ETS) in Bulgaria, Croatia, Poland, and Romania remain low. Current carbon pricing levels will need to increase gradually to reduce emissions and for societies to reap the benefits from lower air pollution and potentially reduced traffic congestion. Vincelette added: "Getting the price of carbon right is critical to achieve net zero emissions by 2050. Reforms to carbon taxes and phaseout of fossil fuel subsidies can strengthen price incentives for private sustainable investment, while green public policies and investment can help overcome market failures holding back innovation, green infrastructure and more efficient use of energy and materials."
Stimulating public investment in green technologies and services can also have a large fiscal multiplier effect. The benefits to national output from green investments have been found to be higher than investments in fossil fuel assets. Not only would this be timely support for clean technologies but would also help drive the economic recovery from the COVID-19 pandemic. The EU's Recovery and Resilience Facility (RRF) provides a unique opportunity for EU member states to invest in a green economy and support the European Green Deal via its pandemic recovery efforts.
On fossil fuel subsidies, the report highlights the need to increase transparency as support to carbon-intensive investments are often provided through channels other than government budgets including state-owned enterprises (SOEs). Moreover, there is the long-standing issue of 'indirect subsidies' that are difficult to fully quantify such as support for road infrastructure that enables diesel vehicles and railways that support trains powered by coal-fired electricity. To tackle this, the report states the urgent need for comprehensive estimation of subsidies for fossil fuels and their reduction in line with EU and country climate targets.
Young workers have been hit hardest by COVID fallout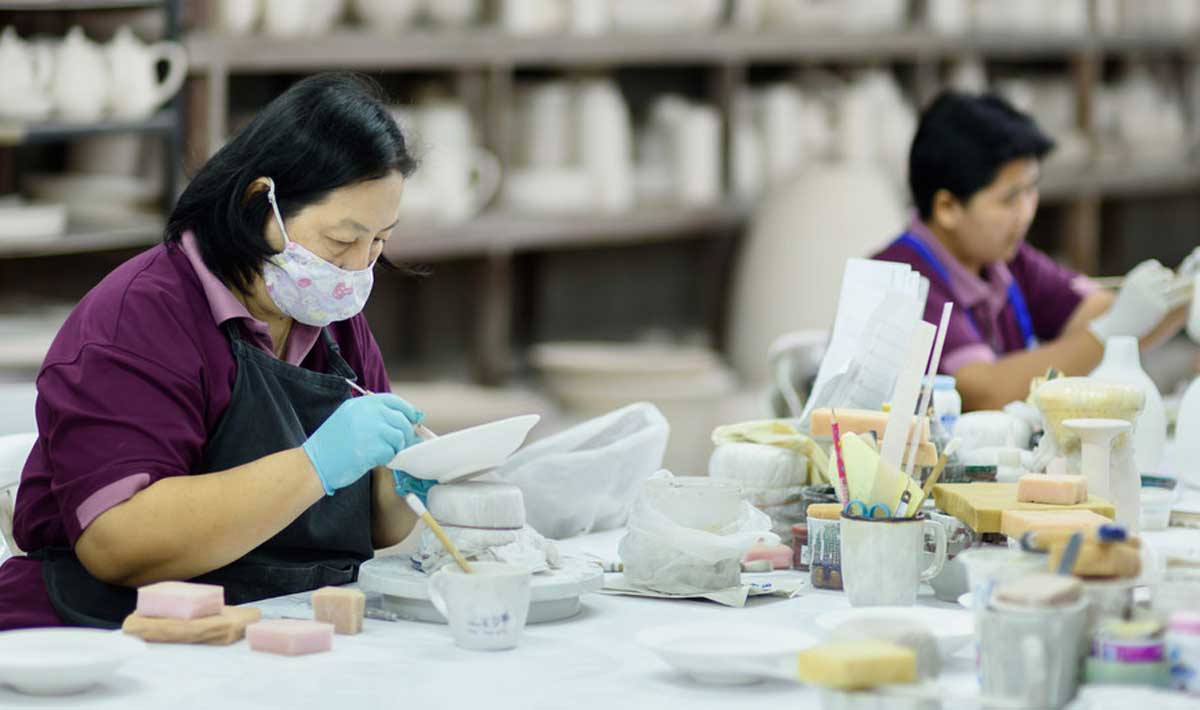 The number of young people globally who can't find a job this year is set to reach 73 million – that's a full six million more than before COVID-19 – the UN labour agency said on Thursday.
According to the International Labour Organization (ILO), the pandemic has caused many additional problems for 15 to 24-year-olds who've experienced "much higher" unemployment losses than older workers since the global health emergency was declared in early 2020.
Young women have struggled more than their male counterparts to find work, while Arab nations are expected to see the highest levels of youth unemployment by the end of the year, compared to the global average.
"We know that the COVID-19 pandemic has wreaked havoc on youth labour markets around the world," said Martha Newton, ILO Deputy Director-General for Policy. "It's exposed a number of shortcomings in the way the needs of young people are addressed, especially the most vulnerable first-time job seekers, school dropouts, fresh graduates with little experience and those who remain inactive not by choice."
Speaking at the launch of ILO's report, Global Employment Trends for Youth 2022: Investing in transforming futures for young people, Ms. Newton said that the share of youth not in employment, education or training in 2020 rose to 23.3 per cent.
That represents an increase of 1.5 percentage points from 2019 and represents a level not seen in at least 15 years, the ILO report found.
"This group of young people are at particular risk of seeing their labour market opportunities and outcomes deteriorate also over the longer-term as 'scarring' effects take hold," it noted.
Gender inequality
The report's takeaways include the worrying finding that young women are worse off than young men when it comes to finding a job. This year, fewer than three in 10 young women globally are expected to be in work, compared to well over four in 10 young men.
"The gender gap, which has shown little sign of closing over the past two decades, is largest in lower-middle-income countries, at 17.3 percentage points, and smallest in high-income countries, at 2.3 percentage points," the ILO report stated.
Only high-income countries on course to recover
Latest labour data scrutinised by ILO also indicated that only high-income counties are likely to see a recovery in youth unemployment levels "close to those of 2019" by the end of this year.
In lower-income countries, youth unemployment rates are projected to remain more than one percentage point above pre-crisis values.
In Africa, the continent's youth unemployment rate of 12.7 per cent masks the fact that many youths have chosen to withdraw from the labour market altogether, ILO said. It noted that "over one in five young people in Africa was not in employment, education, or training in 2020, and the trend has been deteriorating".
The Arab States have the highest and the fastest growing unemployment rate of young people worldwide, projected at 24.8 per cent in 2022. "The situation is worse for young women in the region, with 42.5 per cent unemployment in 2022, which is almost three times as high as the global average for young women (14.5 per cent)," ILO said.
In Europe and Central Asia, unemployment among 15 to 24-year-olds is expected to be 1.5 per cent higher than the rest of the world this year (16.4 per cent compared with 14.9 per cent). Although there has been "substantial progress" in reducing youth unemployment for both women and men, ILO said that the fallout of Russia's invasion of Ukraine was "highly likely to affect the results".
While the Asia Pacific region is set to see 14.9 per cent of young workers still looking for a job by the end of the year, in line with the global average, the picture will likely remain worrying in Latin America, where the rate is expected to be 20.5 per cent.
"Historically, young women's unemployment rates have been higher than young men's (in Latin American countries), but the crisis exacerbated this trend," ILO's report stated.
The picture is radically different in North America, however, where the youth and young adult unemployment rate is expected to be well world average levels, at 8.3 per cent.
Solutions are green and blue
To address the problem, the UN labour agency urged governments to implement of sustainable green and blue (ocean) policy measures. According to the report, this could generate an additional 8.4 million jobs for young people by 2030.
Targeted investments in digital technologies could also absorb high numbers of young workers, ILO maintained. By achieving universal broadband coverage by 2030, some 24 million new jobs could be created worldwide it said, with young workers taking 6.4 million of them.
Maldives Can Seize Opportunities to Boost Public Revenue, Make Public Spending More Efficient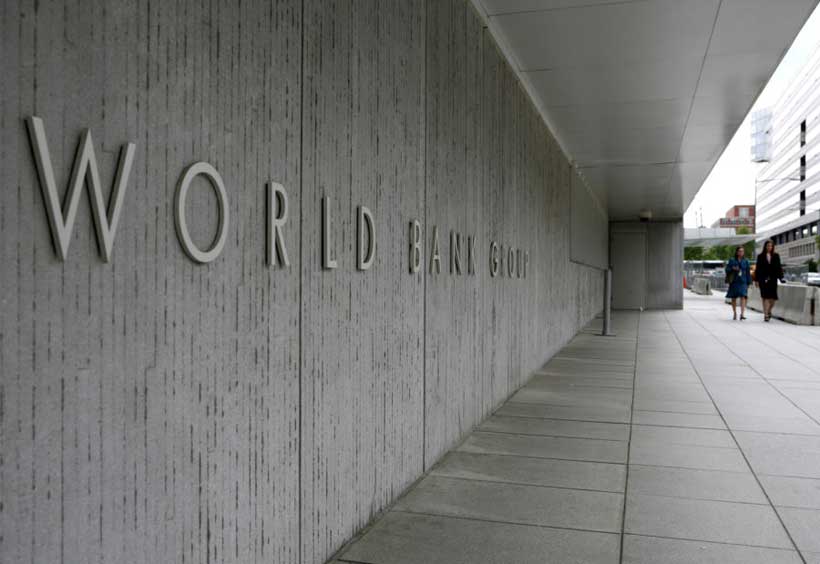 Maldives' economy is on the road to recovery following the unprecedented shocks of COVID-19. Key reforms can enhance the quality of public spending, strengthen debt management and debt transparency and collect more revenues to finance the country's development needs, according to the World Bank's Maldives Public Expenditure Review (PER) launched today.
Much of the increase in public spending and debt over the past five years has financed investments in basic services and infrastructure, especially housing. While these investments can boost long-term growth, making public spending more efficient, transparent, and targeted towards the neediest groups, it is essential to contain the rapid rise in spending and debt. Such reforms are particularly important because Maldives' economy is highly vulnerable to external shocks such as a global recession and climate change-induced natural disasters.
"This report supports the government's efforts to reduce the risks to public finances and ensure that public money is well spent in order to secure a more resilient and prosperous future for all Maldivians," said Hon. Ibrahim Ameer, Minister of Finance. "It will help us identify where and how public money can be better allocated to achieve the Jazeera Raajje vision, while supporting our ongoing and planned reforms to collect additional revenues."
The PER identifies key reforms to help Maldives strengthen fiscal sustainability, including raising more revenues – especially from domestic sources – by, for example, reducing the Personal Income Tax threshold and gradually raising both the General and Tourism GST rates. The PER also identifies reforms needed to better manage public debt and guarantees. These include revamping the Fiscal Responsibility Act to include guarantees and more stringent monitoring of fiscal risks from state-owned enterprises.
"The Government of Maldives is already planning many reforms to improve the country's fiscal health. These include raising GST rates, making public sector wages and pensions more equitable, enacting a Debt Law and revamping the Fiscal Responsibility Act," said Faris. H. Hadad-Zervos, the World Bank Country Director for Maldives, Nepal and Sri Lanka. "The World Bank welcomes the recent proposed GST reforms and stands ready to support the Government to implement these and further reforms to achieve a more resilient and prosperous future for all Maldivians."
Many of the reforms proposed in the PER intend to make the distribution of public spending more equitable. In the housing sector, for example, implementing income-based targeting would help improve the financial viability of the Rent-to-Own program while also promoting home ownership. As for public sector wages, the National Pay Commission could consider consolidating or eliminating most of the allowances that drive inequity and cap the overtime allowance. The new Public Service Pay Framework is a key first step in the right direction but strengthening wage bill controls and other related reforms is also needed to ensure that the reform is successful. Finally, reforms to eliminate 'double pensions' in the civil sector and improve the coverage of the pension system are needed to ensure that both current and future retirees can benefit from the generous scheme.
The Public Expenditure Review is a core analytical product of the World Bank which assesses the quality of government spending and identifies key fiscal reforms that countries need to undertake to achieve better growth and development outcomes. This is the first PER for Maldives since 2002.
Major fall in global food prices for July, but future supply worries remain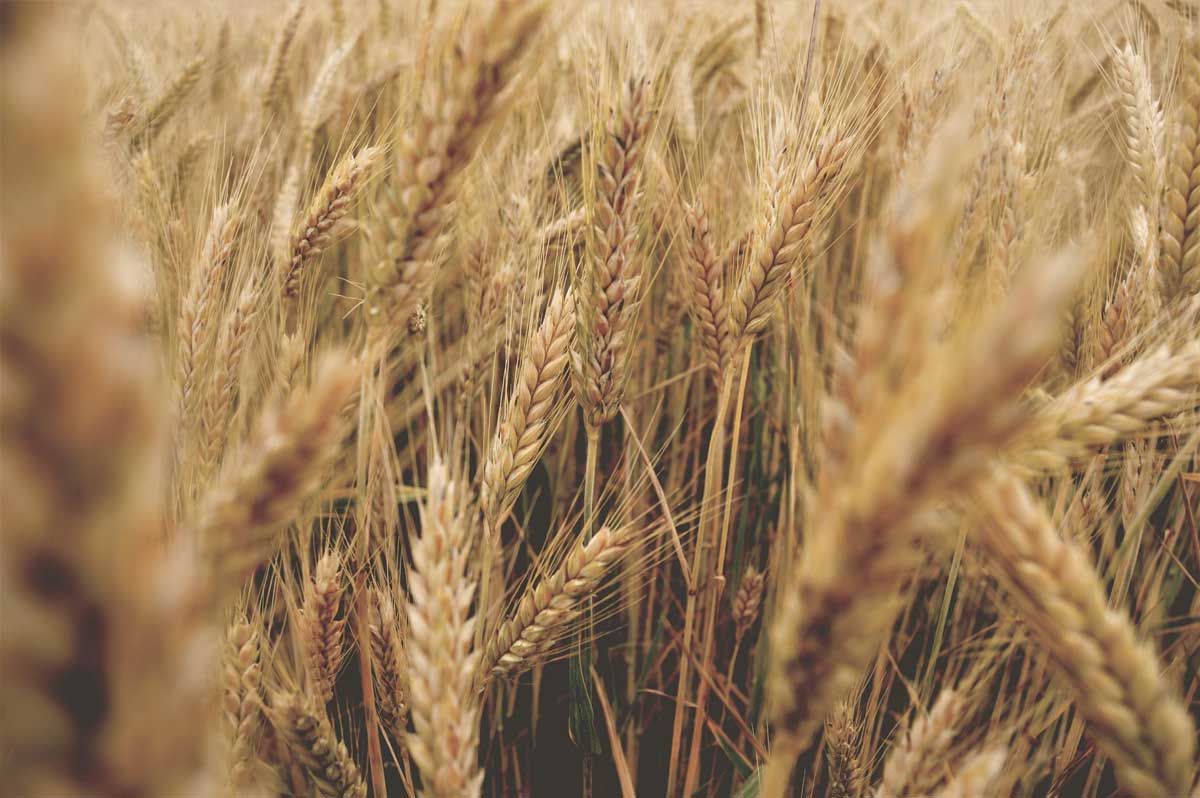 Food prices dropped significantly in July, marking the fifth consecutive monthly decline since hitting record highs earlier in the year in the wake of the war in Ukraine, the Food and Agricultural Organization (FAO) reported on Friday.
The UN agency has published its latest eagerly awaited Food Price Index, the barometer that tracks monthly changes in the international prices of five food commodities: cereals, vegetable oils, dairy products, meat, and sugar.
The index averaged 140.9 points in July, or 8.6 points down from June. The decline was led by double-digit percentage drops in the cost of vegetable oils but also cereals, with the recent UN-brokered deal on Ukrainian grain exports a contributing factor.
Welcome but wary
"The decline in food commodity prices from very high levels is welcome, especially when seen from a food access viewpoint," said Maximo Torero, FAO Chief Economist.
"However, many uncertainties remain, including high fertilizer prices that can impact future production prospects and farmers' livelihoods, a bleak global economic outlook, and currency movements, all of which pose serious strains for global food security."
In July, FAO's Vegetable Price Index decreased by 19.2 per cent compared to June, marking a 10-month low. International quotations for all oil types fell, the agency said, with palm oil prices declining due to prospects of ample export availability out of Indonesia, for example.
Additionally, sunflower oil prices also dropped markedly amid subdued global import demand, despite continued logistical uncertainties in the Black Sea region. Vegetable oil values were also pushed down by lower crude oil prices.
Black Sea export deal
The Cereal Price Index also reflected an 11.5 per cent decline last month, though remaining 16.6 per cent above July 2021. Prices of all cereals in the index declined, led by wheat.
World wheat prices dropped by as much as 14.5 per cent, FAO said, partly in reaction to the Russia-Ukraine deal on grain exports from key Black Sea ports, and also because of seasonal availability from ongoing harvests in the northern hemisphere.
July also saw an 11.2 per cent decline in coarse grain prices. Maize was down 10.7 per cent, again due in part to the Black Sea Grain Initiative and increased seasonal availabilities in Argentina and Brazil. Additionally, international rice prices also declined for the first time this year.
Sweet news
The Sugar Price Index fell by nearly four per cent, amid concerns over demand prospects due to expectations of a further global economic slowdown, a weakening in Brazil's currency, the real, and lower ethanol prices resulting in greater sugar production there than previously expected.
The downward trend was also influenced by indications of greater exports and favourable production prospects in India. Meanwhile, the hot and dry weather in European Union countries also sparked concerns over sugar beet yields and prevented sharper declines.
FAO further reported that the Dairy Price Index decreased 2.5 per cent "amid lacklustre trading activity", yet still averaged 25.4 per cent above last July.
While the prices of milk powders and butter declined, cheese prices remained stable, boosted by demand in European tourism destinations.
Mixed picture for meat
Meat prices also continued the downward trend, dropping by half a per cent from June due to weakening import demands. However, poultry prices reached an all-time high, boosted by firm import demand and tight supplies due to Avian influenza outbreaks in the northern hemisphere.
The FAO Meat Price Index was also down in July, by 0.5 percent from June, due to weakening import demand for bovine, ovine and pig meats. By contrast, international poultry meat prices reached an all-time high, underpinned by firm global import demand and tight supplies due to Avian influenza outbreaks in the northern hemisphere.