What is available to selected governments? Digitalization of small medium business economy, now, like a revolution in a shoe box with digital compression but with worldwide global accessibility, awaits smart leadership to deploy national mobilization of entrepreneurialism, nation-by nation upskilling and uplifting trade groups and front line economic development teams, but how?
Understanding the global-age mantra now about tectonic shifts of power; people-power dominates soft power, skill-wars crush trade-wars and competency strips naked old broken systems. Now new thinking on constant learning, constant disruption, constant advancements, constant dialogues, because "Work + Office + Health + Money + Politics + Trade + Exports + Economy" suddenly, combined creating new thinking on bringing impossible ideas, people and faraway lands closer. A new world of global micro-trade, micro manufacturing and micro-exports is opening. Today, micro-power emerging nations have the best combinations to optimize grassroots economies. Therefore, creating regional and national agendas on "National Mobilization of Entrepreneurialism" on digital platforms will quadruple productivity performance and profitability. Let us explore the methodologies.
Why new thinking needed? Keeping SME stay 'always small' not only a dangerous economic strategy, but extremely detrimental and deeply embedded in bureaucracies. SME are far more capable of expansion, with this global fact, as all big businesses of the world once started out as small businesses.
Common sense demands a common sense economy; therefore, the real economic development of the future now demands real value creation and not value manipulation models. In contrast, to abstract, undecipherable and unbalanced crypto economies where metaverse and crypto-currencies rain as progress. The national economic mandates should bring value creation closer to massive untapped national SME sectors and not just focus on a selected few mega business players.
What must stop immediately? Punishing SME with filing fees, taxes and paperwork is wrong; therefore, entrepreneurialism respected and not crushed. Any new start of the business should NOT become an immediate source of income as registration fees, legal and financial and tax compliances, unnecessary paperwork and attached costs all need total elimination. This requires serious SME ownership experiences to decipher and not just some academic research.
SME are not tax generation resources, but they are job creation magnet: Therefore, this call for a job creator mindset to understand. Today 10% extra SME added to the current national SME base in any nation is like adding 10% additional boost to their big businesses. This requires an entrepreneurial job creator mindset to fix economic thinking.
It is not the failure of Capitalism; it is failure of economic development; aseconomies of free world already teetering on the verge of collapse, it is the lack of direct and personal experiences of job creation and small business ownership amongst frontline economic development teams. Already visible on their LinkedIn profiles seriously damaging national economies. Hence, the lingering small medium business economies of the free world, still after a decade, un-digitized, and trade groups, chambers in absence of digital platforms on upskilling and reskilling as common cause.
Start with bold debates: Silence now already proof of lack of skills and level of competency. Create a culture where entrepreneurial warriors are given respect and a larger arena, start to bring job seekers and job creator mindsets closer, layout precise details on how to arrive at such results while any outside authoritative help to carve local, regional or national programs geared to frame national global opportunities must match big economic agenda. Deep studies are essential.
The difficult questions for national leadership on economic development: Are there already 2000 or 20000 small medium businesses within a nation already doing in annual turnover, between USD$1 million to USD$5 million and ready to quadruple their performance, productivity and profitability and display their goods and services on the global stage?
The Future of Chamber: Are local major trade groups, chambers and associations of the nation in agreement to uplift for exportability? Are national regions ready for such intense national mobilization of entrepreneurialism on digital platforms? Arethere harmonious efforts to uplift women entrepreneurs on the national stage? Are local trade agencies departments skilled enough to cope with such global-age transformational challenges and digitalization stages? How clear are the pathways, when such programs are often not new funding dependent but rather execution hungry and mobilization starved.
Cold facts & warm realities: Most nations are already flooded with massive innovations, but lacking massive commercialization. There are over certifications and degrees but seriously lacking business directions. There are empty incubators and exhausted accelerators like real estate projects. There are economical development programs but without mega punch
The global facts: The world can easily absorb unlimited exportable ideas in unlimited vertical markets. The well-designed innovative ideas are worthy of such quadrupled volumes. The entrepreneurial and dormant talents of a nation are capable of such tasks. The new global age skills, knowledge and execution are now the only missing links.
The steps required; How can a region deploy mobilization of entrepreneurialism on digital platforms of upskilling and innovative performance for exportability and impact local midsize business economy?Is there an organization, a government body or trade group ready for a high level, high-class senior level workshop for systematic discussions on various models and options?
Needed are the blueprints with authoritative comprehension on entrepreneurial mobilization, global trends on SME digitization, upskilling and reskilling for exportability,contents, ideas, solutions, strategies and game plan to make midsize SME growth a self financing and entrepreneurially driven sustainable long-term viable programs.
Digitalization of small medium business economy, now mandatory; Only the smartest and fittest can stay in the race. With some 35 major national elections unfolding this year and economic development the number one crisis, the video advances some new thinking.
Written on the wall: Needed are the entrepreneurial warriors and not the librarians, as any national drive on the mobilization of youthful-entrepreneurs to become job creators, with a growth mindset is a historic drive towards raw-entrepreneurialism and a revolution for grassroots prosperity. Study more on Google and explore how Expothon is tabling ideas.
Intellectualism of entrepreneurialism clearly points to our period as the most opportune time to start small enterprises. Smart nations are trying to understand such aspects and their economic development teams are trying to decipher unique deployments. Digitize, commercialize and monetize growth, open a new page. The time to change has already passed, the time to mobilize and revolutionize has arrived. The rest is easy
G7 & National Mobilization of SME Entrepreneurialism
While G7 shares their wisdom, some 100 additional national leaders are also desperately trying to get their economics in order. Visible damages are the lack of productivity, performances and profitability across the national SME sectors, reducing exports, growth and job creation sharply. With little or no specific economic solutions on hand, the economic development teams are open to new ideas. Critically needed, to catch up the lost decade, a generational transformation urgently required; such new challenges demand hyper speed, global-age style execution so what's stopping all this?
The four transformational stages: National economic development teams must first come to the big realization, that today, a wide-open world is always open for high value goods and services produced. Study the global patterns of high value consumptions. Therefore, hardcore upskilling exporters and reskilling of manufacturers must become top priority over popularized abstract crypto-sci-fi-economies.
The absence of constant learning and constant disruptions must stand up to the global age demands of global age competitiveness. Fact: The world can easily absorb unlimited exportable ideas in unlimited vertical markets. Fact: The well-designed innovative ideas are worthy of such quadrupled volumes. Fact: The entrepreneurial and dormant talents of a nation are capable of such tasks. Fact: The new global age skills, knowledge and execution are now the missing links.
On the other hand, the majority of nations with existing postures of comfort are already flooded with massive innovations, but still ignoring lack of massive commercialization, due to lack of entrepreneurialism. Over certification and degrees but seriously lacking entrepreneurial directions or surrounded with empty incubators and exhausted accelerators as real estate projects. Sometimes, too many economic development programs but often without a mega punch of pragmatism.
Round-table discussions are good starting points; without debates, the silence only sinks economies.
What can nations do? During recent decades, Western economies of the free world on the midsize business economies were too slow to understand 'soft-power-asset-management' , the art of imagining things over 'hard-asset-centricity' where staying deeply stuck to old routines on old factory floors was rewarded. This is like when bicycle makers, restricted to dream about 'drones' or flying cars. Some 100 millions small and large plants around the world are badly stuck in old groves of decades old mentality, unable to transform to the meaning of global-age, unable to rapidly optimize to grow to new heights with new global age thinking and execution.
Bad globalization planning did the rest of the harm. Imagine all that wasted potential, talent and machinery, infrastructure under the dead weight of old mentality still logged into hard-assets… deeper studies are critical. If facing the truth is not a problem, study China and their SME optimization as an excellent strategy.
The error of mind: The term "SME" is a grave error, a misnomer created by job seeker mindset, as there is nothing small about a baby elephant. It will become an elephant in time. It is all about creating a big new company, active within a big economy of million small medium large businesses within a nation.
National mobilization of entrepreneurialism is a systematic entrepreneurial driven methodology to uplift 1K to 100K SME entrepreneurs with in a region, sector or a nation, into advancing and up scaling their enterprises by upskilling for better exports, reskilling for smarter manufacturing and understanding innovative excellence to enable standing up to global-age competitiveness of today.
A simple fact, like turning an 'on' and 'off' light switch; economies without digitization are as if without electricity, without upskilled frontline teams on tasks as if without a bulb. Just like all other professional requirements, this expertise calls for advanced and regimented training and skills to deliver and manage such major national tasks. Evaluate frontline economic development teams as a prime objective to create new thinking.
First, the philosophy: National mobilization of entrepreneurialism on digital platforms of upskilling for innovative excellence are not new funding dependent, they are deployment hungry and execution starved, so what's stopping ? Hidden in the differentiation, deeper understanding of "extreme-value-creation for creating local grassroots prosperity economies" and the "extreme-value-manipulations for creating hologramic-debt-based economies" and this is where the future challenges are hidden.
Second, the new mastery: As the cycle of laborious-work are getting replaced by smart-work while smart-work getting replaced by smarter machines, the 'Masters of Robots' will be the new smart unlearners, the 'Slaves of Robots' will be the deniers of change.
Thirdly, the critical observations: Why has the immediate replacement of the old education system around the world with new global-age transformation has become so necessary? It is a liability on national productivity, it is a burden of debt on the emerging youth of any nation and it is rotten from the inside damaging business innovation and economic philosophies in the silence of the day.
Meritocracy is only painful when refusing change. Therefore, national mobilization of entrepreneurialism is only possible when job creator mindsets deliver bold narratives. Nothing happens when silence dominates. Discover advanced level thinking, create bold open debates, and explore Expothon and such ideas on Google
The unmasked SME economy: Nations with deeper upstanding of creating, developing and managing systematic growth to Micro Enterprises, Micro-Manufacturing, Micro-Trades & Micro-Exports, have a distinct advantage to quadruple exportability. Uplifting entrepreneurialism is not an academic exercise but revolutionary cycles led by entrepreneurial mindset capable of harmonizing various types and layers of mindsets. Acquire your own mastery
Old-order is no-order: Emergence of new thinking, everything almost broken, and everything procedure or policy for sale, therefore, everything ready for change; new vision, new mobilizations, new deployments and new talents openly challenged. The visible damage points to chasms and voids need of urgent fixing, bold narratives a must. Expect a change, create a change and become change. Discover new pillars of economics.
The five new dimensions; The political science is now transforming into becoming the real economic science. The power of a nation is neither the hard nor the soft power but the real value of economic power? The economic power now measured by national skills of citizenry to become productive, or slide towards fake-crypto-tyrannies. The national leaderships expected to create economic development as their prime mandates and save their own sovereignty on the global stage. The rest is easy.
Change in the Paradigm of War from Physical Warfare's to Economic Front War-Zones in 21st Century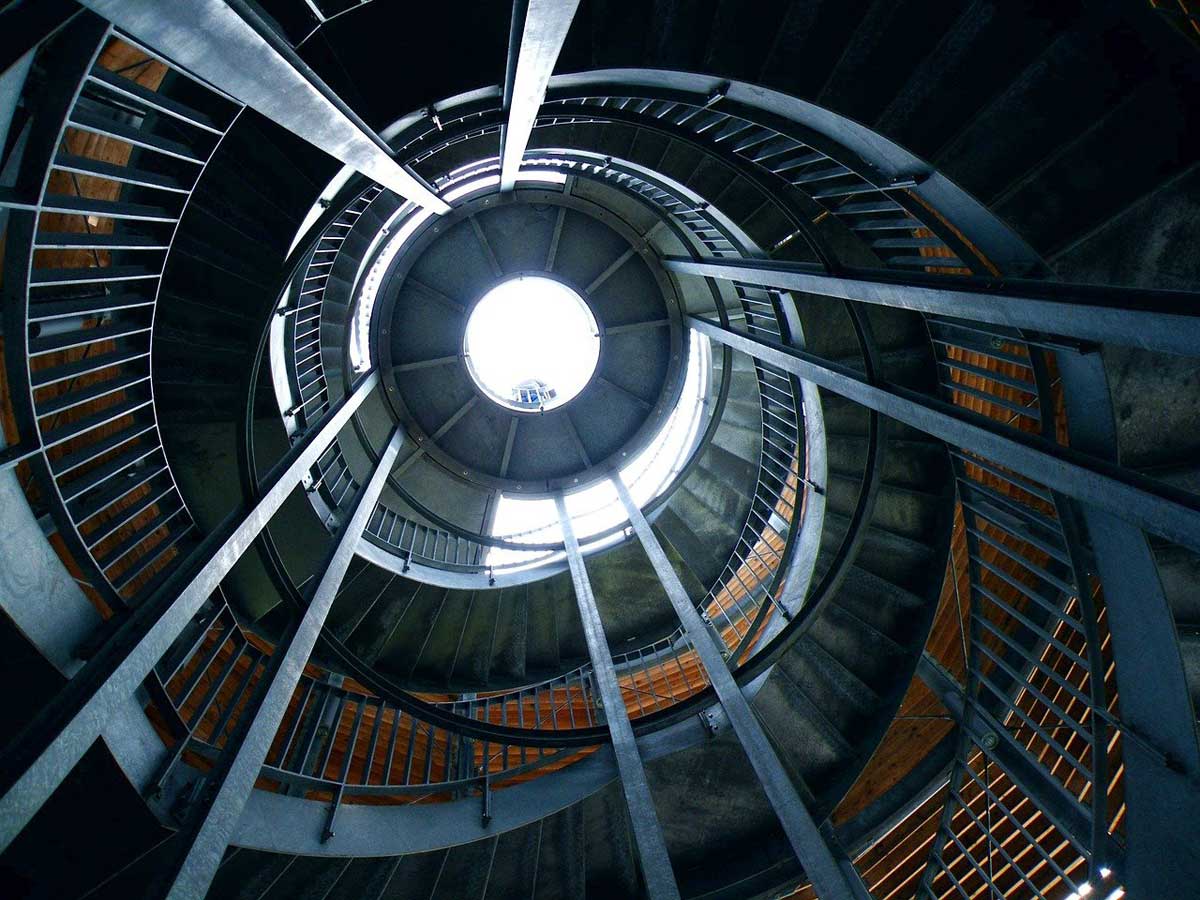 Some realist critics in the realm of International Relations believe that in the 21st Century, wars tend to be dominated by military power and armaments. On the other hand, Skeptics of Realism believe that New Fronts, however, are more immersed in economic struggles in the form of Tariffs, Protectionist Policies, Hostile Infrastructure Initiatives, and the Utility of Economies to undermine the enemy's economy and accomplish Geo-Political Objectives. This Paradigm Shift can pose an ominous hazard to the peace of the International Financial System and the Developing Economies of the Third-World countries, Particularly South Asian Economies.
As discussed, new War Fronts deepened in Economic Zones and Economic Infrastures; it is pretty perceptible that economic sanctions as a tool of war by even the most Powerful States are a new variant in the Warfare Literature. USA unfettered Sanctions on Iran and North Korea are a clear manifestation of the Military Presence and Conventional tools to execute Wars in the enemy countries' meltdown in the 21st Century. Following the International Political Economic Theory of Classic Mercantilism which focused on the Tariffs and Taxes, The Rising Waves of Protectionism to contain the rise of Other Countries reveals that Wars have become economy-oriented.USA Policies during Trump Era revealed that both USA and China contained each other by restricting economies through tariffs and taxes on each other Economic activities to destabilize the markets.
As it is clear that the World is moving from the Conventional War-Zones to Economic-War Zones, the Rise of Economic Infrastructure Initiatives can be observed that different nations use to enhance their powers. It is a modern way to corner hostile countries through the development and infrastructure abilities.OBOR is a Chinese initiative to connect Europe and Asia through the One Road, One Belt Project. The development of this project will put China in a position to own the Euro-Asian Region by expanding and making other states too much dependent on Chinese Economic Activities. In response, the USA, with Eleven Countries, developed the Trans-Pacific Partnership to secure the Sea-Lines and Sea-Routes to corner the Chinese Hegemony in the Region. In this way, the Global Powers shifted their Policies of Conventional Warfare from Physical Military Presence to Economic-Zones. The Development of Economic Infrastructure is a hallmark of establishing the hegemony and domination in the region.
The reasons above that World is Invalidating the Realists Perspectives in which Military-Driven Strategies are developed to Secure the Nation-Interests can be substantiated with the Liberalism Perspectives that Focus on Global-Actors to regulate the world through economies. In the Indirect War of US-China, the USA used to undermine the Chinese Strategy to Combat the USA not by the Military Presence but with the help of Economic Obstacles.USA pressured Pakistan in 2019 through IMF to reveal the documents of CPEC, which is the Chinese Project to Increase her Infrastructure Initiatives in the Euro-Asian region. The USA tactically tried to undermine the CPEC, which could be a monumental loss for the Chinese Economy. Moreover, the Traditional Foes, Pakistan and India, constantly destabilize each other through economic proxies. For Instance, India attempted to block Pakistan through FATF; this attempt was to contain and restrict Pakistani Power Dynamics.
The world is shifting from the conventional standards of Warfare's to economic zones with an Increasing Quest of States to capture the economic zones having natural resources, which is further clarification for the financial nature of Warfare. As the South Chinese Sea area has more oil, minerals, and natural resources, China is attempting to dominate this resource-rich area to counter the threat of the USA in the region.
The other options of Increasing Economic-War-Zone front lines are discernible in provoking the capacities of World Powers to dominate Sea Lanes of Communication for further economic strength. World Trade Routes are dependent on sea-Lines for Trade and Exchange. In conventional Warfare, the enemy country used to show Power Display through the naval powers. Still, in the 21st Century, the Paradigm shifted in the form of blocking sea lines and Sea-Routes for those countries which are hostile to each other. This evolutionary nature of Warfare can be observed when Iran, after getting economic sanctions from the USA, attempts to mine the Strait of Hormuz and Block the Trade Route by halting the Sea-Lines for Communication. Technically Speaking, Sea Routes are Economic. In Nature block, these routes are considered to open new War-Fronts in Economic-Zones.
Now we will discuss the reasons for shifting from Warfare to Economic Front Lines; after WWII, the constitution of World Organizations like IMF, World Bank, and UNSC evolved the International norms that made the military combatants difficult in the global arena. As the Military Powers Grow with the Stable Political Systems and the Stability of Political networks in any country is dependent on the Economic Stability, which is further dependent on the connectivity and interdependence in the globalized world. With time rising dependence of nations' states on each other curtailed the threat of Physical Warfare. Countries are economically dependent on each other; any halt in economic relations due to causal relations of Physical Wars and Military Presence could destabilize the whole nation with more stagnation. So the nature of Modern Warfare is Economic in Nature, and Countries use Economic Tactics to contain the Enemy, which declined the Threat of Physical Warfare in the 21st Century.
Coming to the Possible Solutions; The Regional Actors should orient their policies so that the nationalist and cultural interests shouldn't invalidate the economic claims of the nations. The Economic Policies shouldn't be used as the game tactics because they could have lethal consequences on the Ordinary People battling economic nations. Moreover, the hegemonic powers should redesign their policies for the greater good of global countries, which are primarily dependent on the economies of First World Countries in the 21st Century.
To conclude the preceding discussion, It needs an hour to reconsider and reinvigorate the Specter of economic wars lest they should undermine the development of Multilateralism and Cooperation that has been attained in the 21st Century as the economic warfare zones have more inclination to collapse the world order which can be viewed in the form of North Korean Famine which emerged due to more Sanctions and Tariffs because of Indirect USA battle against North Korea on the matter of Nuclear-Deal. The Global Powers should pivot over the rising threat of economic warfare so the world could save from aversive policies.
Economic woes of Pakistan: Who is the villain?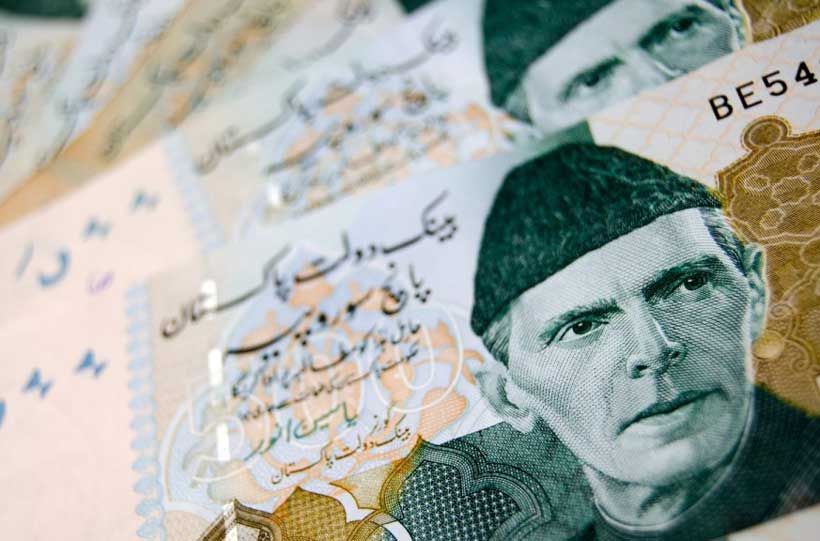 Economics, politics, and personalities are often inseparable – Charles Edison. So is the case of Pakistan, which has witnessed a strong synergy between economy, politics, and personalities in the past few decades. The reflection of the strength of any country depends on its economic status, which has now become a huge challenge for Pakistan to cater. Despite being a resourceful country, Pakistan has remained in a perpetual crisis-mode. Poor governance and political instability, among other factors, has contributed to widespread poverty and stagnant economic growth. It is the burning need that polity prioritizes converting Pakistan's geostrategic location into an asset. The key for this is good economic governance and economic stability which can only be achieved through economic synergy between institution and all political stakeholders.
The world has witnessed foreign conspiracies in many countries. One of its components is economy. The point which is significant for us to ponder upon is whatever we are facing today in terms of economic crisis is somewhere limited with foreign hatched conspiracy or with our inability to cater the balance between exports and imports, our inability of controlling the soaring dollar rate, or our inability to expand our tax base. I think, later one is a more relevant fact. According to Pakistan Bureau of statistics the annual inflation rate in Pakistan increased to 13.8 % in May 2022. It is the highest inflation rate since January of 2020. Increased levels of inflation with low levels of employments have added to grievances of a common man.
We have learned a lot about the new terminology through domestic media that is "Charter of Economy". But is it viable? What are the cardinals of this charter? Although the common understanding is that charter of economy seems to be the sustainable way out as it talks about a broad political consensus among major political parties on how the economic policy should look like, yet it is utopian idea given the extent of political turmoil Pakistan is currently facing. Thereby, the current government must push Pakistan towards path of sustainable and inclusive economic growth, meanwhile dialing down its confrontational rhetoric. The political stakeholders must set aside their political differences at this time of grave economic crisis and realize that political infighting comes at a greater cost which is mostly paid by ordinary Pakistanis.
Fixing two or more economic variables on macroeconomic chessboard is not enough to fix the current problem. In a diverse country like Pakistan where the society is profoundly connected with everyday politics and desperate for change, it is important to have a creative, functioning, and reliable governance system which can pursue an economic policy consistently and wisely. Pakistan needs a consensus at the civil society level as well as on the political level. At grass root level, Pakistan must translate its demographic power into substantial social progress. Reducing grievances of people will make them less prone to the information warfare Pakistan is facing. On national level, serious structural reforms are needed to put the economy back on track. Politicians must understand that IMF's mission is not growth and development of the state, it's responsibility of the government. IMF merely helps the state in its balance of payment problems.
Furthermore, to achieve macro-economic stability, few immediate corrective measures need to be taken that includes reducing subsidies, halting artificial depreciation of rupee against dollar by restoring confidence in market, broadening tax net, and formulating set of interventions in agriculture, energy, services sector to boost the economic growth. Pakistan's federal and provincial governments should also improve production and investment in private sector. Entrepreneurship must be encouraged. Provincial governments must cooperate in this regard. Parliamentary committees must be created to overlook the economic policies and these committees must be held accountable to parliament. Moreover, government must ensure that the economic growth is inclusive of all classes of the society, as John green has rightly said: "Economic growth means nothing if it's not inclusive".
Stabilizing economy should not be a matter of party affiliation, but a common ideal ground for all political actors. This vicious cycle of political instability is now creating further more polarization. There is a dire need for strengthening the federation and providing high level political and policy guidance to the political actors.
That brings us to the bottom line, the villain is ineffective economic governance. Beneath the intense ongoing political tug of war, the fundamentals of economy fabric of Pakistan remain the same, however, the prospects are always there to come out of the crisis. Political reconciliation is need of the time and a prerequisite for economic recovery of cash-strapped Pakistan. The preliminary steps would no doubt be difficult, but they are not impossible. Structural reforms followed by Political reconciliation and charter of economy is the way forward for Pakistan economy otherwise facing a Sri Lanka type situation is not out of possibilities.