Democracy with American characteristics and the Future of Pakistan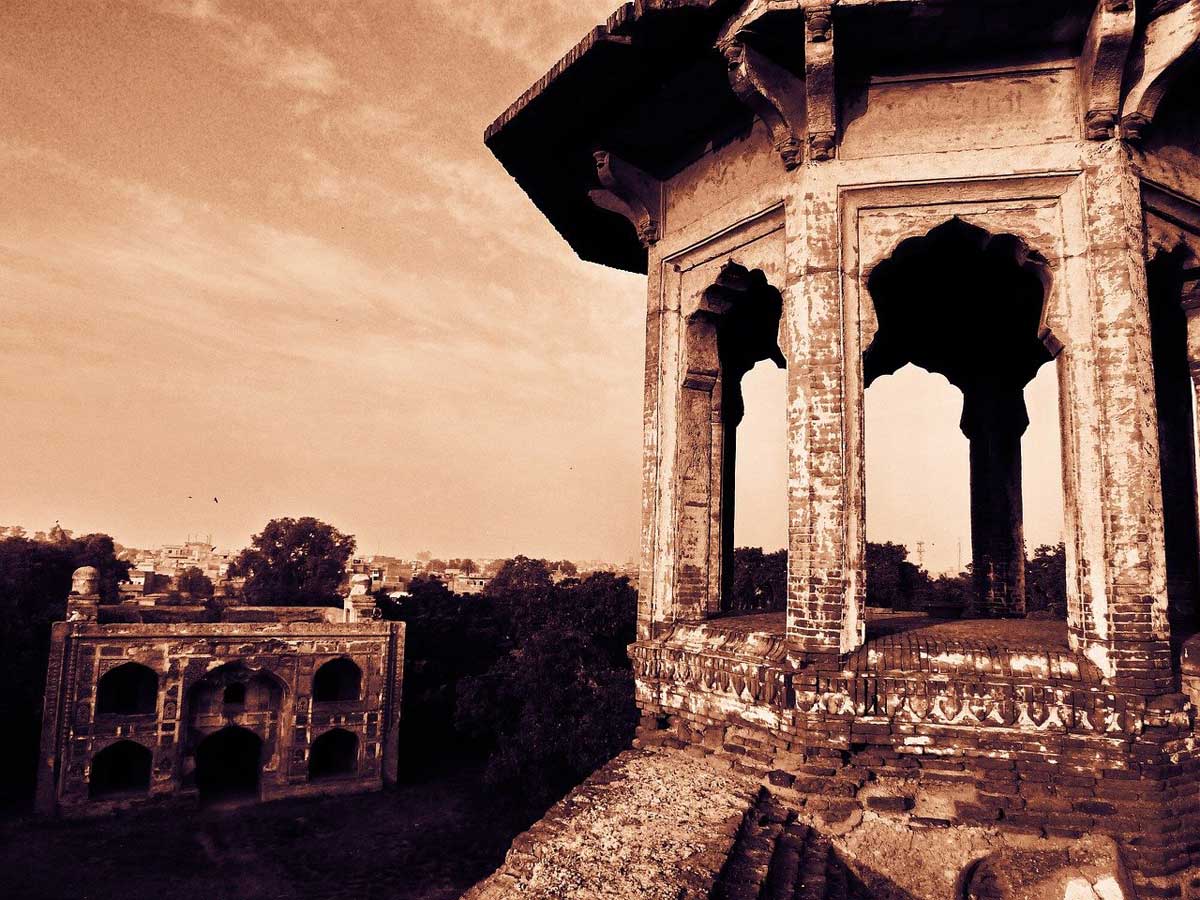 I think democracy is the essence of politics, but the international system is the tragedy of democracy, especially when it comes to the foreign policy of small countries such as Pakistan. Islamabad's foreign policy is mainly influenced by domestic politics and the international system, which do not allow it to have an independent foreign policy. In 2018, Pakistani Prime Minister Imran Khan did his best to formulate an independent foreign policy, but unfortunately, due to domestic political and international system reasons, Imran lost the decision-making power on April 10, 2022. Pakistani Prime Minister Imran Khan has been removed from office after a successful no-confidence motion against him. Imran Khan tried to build a new Pakistan that could have an independent foreign policy, but he was not sure that a democracy with American characteristics could not allow him to do so. Our current international system is controlled by the United States, and no country is allowed to do anything against its will, which is why they have created the so-called "democracy". I think democracy with American characteristics is a project, not a system. As a superpower, he has the right to change the regime of any country in order to achieve his foreign policy goals by violating the international law.
Imran Khan believes that the United States is responsible for regime change in Pakistan, and his statement is supported by Russia. Moscow criticized the US for "another shameless interference" in Pakistan's internal affairs and asserted that Pakistani Prime Minister Imran Khan was paying the price for "disobeying" Washington and was punished for his visit to Russia in February. I don't think the United States can see Pakistan divorce the United States and marry its rival Russia. Khan met with Russian President Vladimir Putin in the Kremlin on February 24, when the Russian leader ordered "special military action" against Ukraine. Imran has no intention of divorcing the United States and marrying Russia, but he is trying to improve Pakistan's economy because of the domestic situation in Pakistan. Over the past few decades, Pakistan has been facing the worst economic situation in the world. Pakistan is an atomic country, and if it can become economically powerful, then I think the United States will consider its "rising power", and history has proved that the United States does not see any rising power, especially those states who have close ties to their competitors. Prime Minister Imran Khan's trip to Russia sparked a famous slogan of 9/11, as Bush admiration has announced, "you are with us or against us."
What I mean from the tragedy of Pakistan power politics is that now the opposition in Pakistan has succeeded in removing the person who wanted to make an independent foreign policy. Now, there will be a lot of changes in decisions that benefit the United States. This is mainly because all assists of the corrupt Pakistani politicians are abroad, and when people like Imran Khan try to hold them accountable for justice, they always hide in the shadow of them. I think the world now needs not only the reform of the international order, but also a new democratic system, which should not be influenced by the United States and different from its characteristics. The international system is anarchic, where all countries need to save themselves if they want to achieve their own security interests, otherwise the current international system will only lead them to American slavery. Imran Khan is also considered to be a man who wants to set up an Islamic bloc with the help of Turkey. He wants to build Naya (new) Pakistan on the principle of the Medina welfare state. I think these developments are unacceptable for the current international system, which is deeply influenced by the United States.
Being a Pakistani, I would suggest to the new government of Pakistan that you need to realistically identify who is your friend and who is your enemy. Pakistan needs to continue to maintain good relations with every country, whether it is the United States, Russia or China. Pakistan is an independent country, which should be considered from the perspective of building a "great Pakistan" and lifting its people out of poverty, but if the United States has always exerted a strong influence in Pakistan's foreign policy, these two goals cannot be achieved. I am not saying that Pakistan should not maintain a good relationship with the United States. of course, it must develop a strong relationship on the basis of win-win cooperation, not a zero-sum game in which the United States always wins and Pakistan always loses. Pakistan needs to identify grey areas in its foreign policy and improve it according to the will of the Pakistani people rather than external influence.
Varisha Tariq – Representing women in politics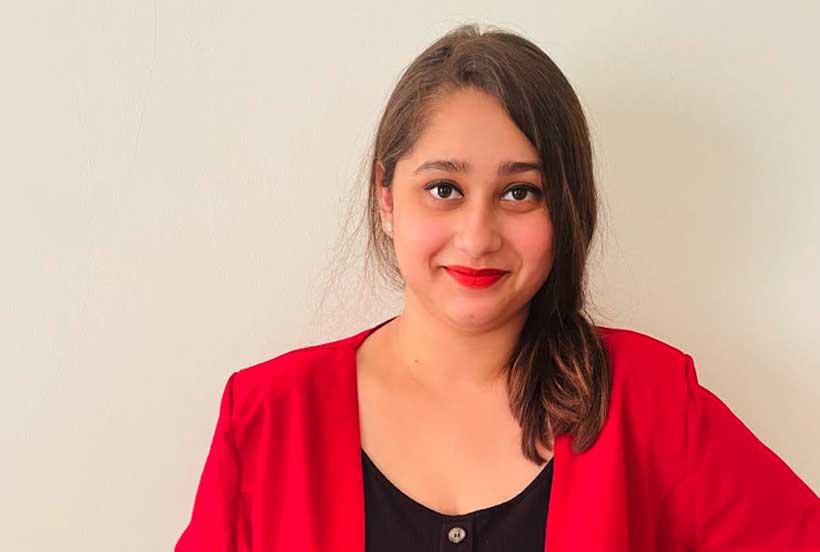 Varisha Tariq is a writer and politician interested in the intersectionality of gender, class and global politics with culture. She is an Alumna of Ashoka University, and founder of Helping Hands NGO, Lucknow. She has been published in an anthropological book 'People called Lucknow' and in news outlets like Vogue, Stylist Magazine, Fodor, CH-VOID, LiveWire, Your Story, Feminism In India and Hindustan Times. You can find all her published work here and her most recent article in Vogue here.
Why did you choose to contest for elections in India?
Growing up as a Muslim woman I had become intricately familiar with how politics impacts marginalised women's rights. The lack of women in politics certainly played a huge role in how the policies in the country were shaped. I had always been a feminist who has been interested in bringing large-scale change and post my undergraduate studies at Ashoka, I realise the potential Indian Politics hold. Not just that but the understanding that it's all about the courage to enter these fields. To quote Emma Watson, "if not me, who? if not now, when?"
Why did you choose Congress as the party you want to support?
My reason for choosing congress was based on the party's current policy, leadership and an analysis of its relevance geographically and their long-term vision. The party re-designed its vision to a feminist structure with women empowerment as a key point in its manifesto. It promised to have a minimum of forty per cent women in leadership positions. In Uttar Pradesh, Congress has been strong opposition to the right-wing ideological party, BJP. Moreover, the party leadership is committed to restructuring the party from a long-term perspective and I appreciated the dedication. These were my reason for choosing to support congress.
What are some campaigns you ran for your party?
All my campaigns were in alignment with #LadkiHounLadSaktiHoun campaign. I ran a digital campaign to raise awareness about the electoral process in order to encourage others to apply. I tried to break down the process of applying for MLA in Uttar Pradesh as this knowledge would make politics more accessible to people who have doubts or reservations about the political system. The campaigns were planned keeping Covid in mind so they had physical restrictions.
Why did you choose feminism as a centric theme for your campaigns?
Having experienced patriarchal and structural defects that work against the Indian woman, and having worked in the social sector, I realised the biggest change that needs to come in India is in the field of policy making. Even if we have strong laws that can help prevent oppression against women, we don't have a strong policy system that can properly support it. Politicians are key in creating and promoting healthy policies. Strong policies regardig women can only come into affect if we have more feminist politicians. Even apart from that, I have always dreamt of creating feminist social impact and I believe that this campaign has been a start of a lifelong commitment to this cause.
Do you see yourself trying for elections again despite the outcome this time?
That is a yes without any doubt. Politics is one profession where you must commit to a long-term plan. For the same reason, this is never rushed. You keep coming back to politics as and when you grow. When I entered I knew that this would be something I would carry with me lifelong and the efforts have to be consistent. So, in short, yes, I will definitely keep trying till it works out.
What has your social work in the past included?
I worked as a Resident Assistant in the final year of my college, a student ambassador for Ashoka University for two years, a member of Centre for Gender and Sexuality, Ashoka University. All these commitments drew out a leader in me, a leader who is passionate about serving her community. In 2019, I established Helping Hands NGO where I led a team of six individuals. The objective was to make welfare schemes accessible for the marginalized. Over the span of four months, I connected to more than forty-five thousand female students and two thousand families. During the deadly second wave of Covid, I used my NGO to increase awareness of medical resources available in Lucknow. I worked with Ashoka University and Barefoot International at the time when India was, quite literally, gasping for breath. Today I am working to create sustainable creative scholarships for marginalised young girls who want to grow up and pursue unconventional career paths.
What are your future plans?
After dabbling in the creative sector, development sector, politics and business I have realised that the one thing that has remained common in whatever I do is my feminist understanding of the world. In order to learn and understand more about the feminst leadership and perspective I have decide to pursue a masters in Gender and Law from SOAS Univeristy of London. Post that I would want to come back to India and pursue politics. Hopefully my deeper understanding of Gender and Law from South-Asian perspective would allow me to create meaningful and sustainble impact in politics in the years to come.
The India-Pakistan Sub-Conventional War: Democracy and Peace in South Asia -Book Review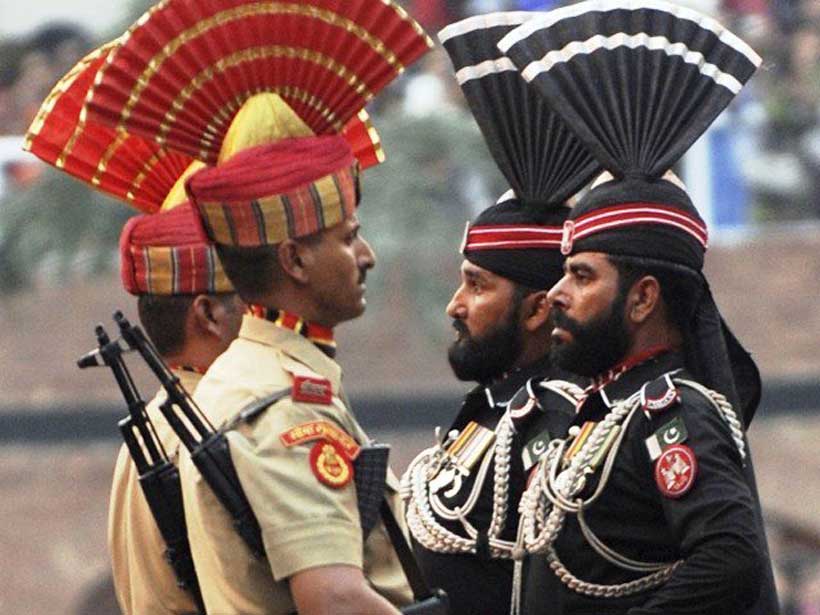 Sanjeev Kumar H.M., The India-Pakistan Sub-Conventional War: Democracy and Peace in South Asia, New Delhi: SAGE Publications India Pvt. Ltd, 2022, pp. 207, ₹1,095 (Hard Cover). ISBN: 978-93-5479-420-9.
The India-Pakistan relations have involved a manifestation of the multifaceted nature of conflict since their independence and partition. The legacy of colonialism, psychology of fractured identities and a deep sense of nationalism have been the leading trends defining their relations. From geopolitical conflicts over Kashmir issue and cross-border terrorism, their geostrategic ties with other countries to the third party involvement of US and China, India and Pakistan have seen multiple level of tensions.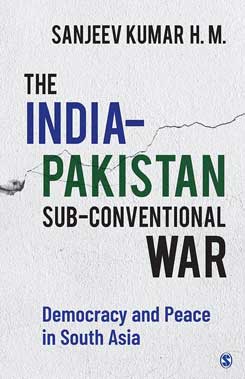 To understand these multifaceted dynamics of India-Pakistan relations, the book under review involves an adequate analysis of their unique relations that is beyond the understanding of any western theorization. The book criticises the theory of democratic peace thesis and reports its failure in the context of India-Pakistan relationship as two democracies facing multiple level of conflicts. The author, Sanjeev Kumar HM, criticize the liberal peace thesis for considering only the conventional definition of warfare, and suggests to move beyond or consider the sub conventional form of conflict through diving into the empirical case scenarios of India-Pakistan relations. It examines the modes by which the crisis-prone processes of democratization in South Asia have contested the central thesis of liberal theory of international relations, which claims a natural link between democracy and war. In other words, the book opposes the epistemic foundations of democratic peace hypothesis by deconstructing its central arguments in the geostrategic context of the South Asian regional security architecture. It explains the South Asian region as a postcolonial territorial formation, which has been plagued by internal conflicts driven by social-economic inequities and embedded complexities.
Unlike the chronological explanations of India-Pakistan relations, the book aims to revise the theoretical rigors around them. The ontology, epistemology, spatial-temporal aspect of every theory is different, thus cannot be generalized. The democratic peace these is suitable for those societies engaged in interdependent community, for instance- European Union. The author has analyzed the transferability of democracy and peace from domestic to regional and then to the global level, which varies as per the history of a country or region. Unlike Western Society, the South Asian region has multiple aspect of analysis- Nationalism, Post-colonial conditionality, and delayed modernity. The failure of modernity in South Asia itself makes it not qualified to be analyzed as per the liberal peace thesis concept.
The deepening of democracy goes through stages like- decay, consolidation and maturity. Pakistan as a deep state, manages between authoritarianism and democratization since the beginning. With increasing emphasizes on Islamic state goals and military statecraft, Pakistan continued to face legitimation crisis and shrinking of public sphere, being a terror manufacturing state facilitating under military control thus has no connection to the liberal peace theses. While despite all the neo-liberal reforms, India has failed to create an inclusive society and over-bureaucratization of development that reflects how India doesn't fit in liberal peace theses. In liberal peace theses, there is a presupposed rationalism required between two parties to maintain peace that is mostly missing between India-Pakistan.
He has argued how liberal peace theses fails to take following factors into consideration (thus fails to anlyze the South Asian region)- 1) Regime types, as a democracy can be procedural or consolidated or both based on the stage of democracy deepening it could have achieved; 2) Different nature of State, as while India focused on maintaining status quo, Pakistan continued to emphasize on escalation and reaching threshold; 3) State behavior, as the nature of peace and war gets determined by the behavior of states. The most important aspect of the book is the fact that author has attempted to redefine the concept of war as different from the conventional concept of war given by democratic peace theses. He argues that India-Pakistan war are not only conventional in nature, but also have remained sub-conventional that costed more casualties to both sides. The sub-conventional wars have been a result of both countries' failure in nuclear deterrence.
The book concludes that the democracies in South Asia have gone through sub-conventional war consistently, most particularly between India-Pakistan making their equations as unsuitable to be analyzed by the democratic peace theses, despite being democracies. Their sub-conventional war involves multifaceted aspect of conflicts that involves- a) geopolitical factors due to contest and hostilities over the territory of Jammu and Kashmir, majorly seen as contest between the Westphalian and the primordialist conception of state; b) Ideological contestation between secularism and Islamic nationhood in the context of Jammu and Kashmir most particularly. c) The over acquisition of nuclear weapons by both countries reflects their contested terrain of power politics.
Weakness or Limits of the book:
The book is theoretically loaded with less empirical explanations, which requires a less advanced IR scholar or student to do two or more readings to understand the complex terminologies used in the book. It has given a fair explanation how liberal peace thesis has no application in the South Asian region, but has used only the case study of India-Pakistan relations. If the central argument opposes the generalization of democratic peace thesis in analyzing the relations between any democracies, then the counter-argument of the book should have used more examples before generalization the non-application of peace thesis in South Asia. The absence of enough empirical examples in comparison to theoretical arguments can limit the readership of the book.
How it is good for the IR students?
As mastery on theoretical analysis is a loosing trend among IR and foreign policy scholars. This book will lead the reader in the direction of conceptual clarity of not only democratic peace thesis and its critic neo-kantian cosmopolitan, but also the whole IR theoretical base. How every theory of IR views the anarchical nature of world order and suggest solutions, but not all solutions fit into the South Asian region. This means the analysis should consider the spatial and temporal aspects of a situation or case study as well. Sometimes a theory fits, sometimes doesn't but following a particular spatio-temporal analysis derived majorly from Euro-American experience limits the scope of analyzing a regional of different spatial-temporal dimension like South Asia, which is full of its very unique kind of controversies and disputes around the issues of river water sharing, transborder migration, cross-border terrorism, diverse ethnic nationalities, and so on.
Politics of Pakistan: A Riot or an Opportunity
On 14th August, 1947 Pakistan appeared on the world map as the largest independent Muslim state of that time. Sixty-five million people out of Ninety-five million population were Muslims. Despite of the shared religion of its majority, Pakistan is still struggling to build a national identity. Earlier, linguistic and cultural diversity were a hurdle but, in the Common Era political imbalance, rivalry and groupings left Pakistan with nothing but social, political and economic crisis with no future of stability.
Division of Sub-continent into India, West Pakistan and East Pakistan was a kick start to the largest demographic movement in history. Unfortunately, Muhammad Ali Jinnah died when Pakistan was less than a year old. The politics of Pakistan has not been less than a roller coaster ride. Till date the State has been ruled by 27 different Prime Ministers where some of them ruled twice and even thrice. Adding to that, the state has been under dictatorship four times since its independence. This political chaos has badly affected the economy of Pakistan. Not that Pakistan is a barren landlocked country with no reservoirs or no beneficial source to strengthen the economy, but, the political riot has played a vital role in paralyzing the social and economic bodies. Pakistan's politicians have obediently followed the tradition of blame game since independence. Political representatives have always considered it necessary to blame the opponents for unstable environment in rather than being united against the state issues. The truth is that none of the political party could ever succeed in fulfilling the objectives of their five-year plan.
Due to sudden change of government, corruption, fragile institutions, the country's economy suffered harsh weather. In 1980's the economic growth was an impressive 6.3% which had a sharp decline during 1990's and dropped to 4.9%. By the end of dictatorship the growth decelerated to 1.7% in 2008 and political instability accelerated to -2.4%. During the regime of PPP, the Nation succeeded in nothing but increase in economic instability, rise in corruption, inflation, and unemployment. PPP has set Karachi as a portrait of their inefficiency which the city witnesses every year during monsoon season. In 2013, the biggest political parties of Pakistan, PMLN and PTI fought the elections and undesirable results ended in a 126 days long dharna in the Capital of Pakistan with the inclusion of rallies, aggressive speeches and corruption cases against the opponents to hold them responsible and throw them out. The dramatic political unrest forced the country to lose hundreds of millions, foreign trust, foreign investment as well as paralyzing the Capital of the state. Nawaz Sharif was proven guilty and sent to jail, PMLN succeeded in making the institutions fool and Nawaz Sharif flew to the UK for medical treatment. In 2018, the ineligibility of Nawaz Sharif, Panama leaks and support of the number of people of the nation gave Imran Khan a chance to win the majority vote in National assembly. Forced to habit, the opposition instead of efficiently working with the government for the welfare of state, jointly formed PDM to demolish PTI's government. Protests, long march, boycotts became the fate of Pakistan and which couldn't affect the government much but, to lead to vote of no confidence in April, 2022 which resulted in Imran Khan's removal. PTI blames PDM for joining hands with US in their regime change strategy. Even during PTI's government, the instable economy was in the destiny of Pakistan. Currently, Shahbaz Sharif is the Prime Minister of the State and the economic conditions are nowhere near to a betterment; a total chaos.
The fake promises of every government has left the nation with nothing but empty bank accounts, economic collapse, inflation, extreme foreign debt, intolerance and extremism among its own people. The prime reason to every government's failure is more or less their self- priorities. It was and is never about the betterment of state and its people but the authority, rivalry and seat. Every government without any discrimination focused on plans which would temporarily benefit the Nation during their tenure but, later due to huge foreign debt and IMF instructions, the country suffers inflation and hurdles in development of the country. Moreover, every new government finds the work of the former useless and terminate the projects, plans and policies initiated by them. This restricts the foreign investors from huge investments as more political instability leads to more economic deceleration.
Another huge drawback is that every government demands the state's institutions to work their way, for example; the security departments' ultimate duty is to protect the state from internal and external threats but what they do nowadays is to arrest the opponent leaders, raid their houses, protect red zone and blindly work under government's thumb.
The biggest threat to Pakistan is its own poisonous politics. The political parties do not find their victory in providing the Nation with excellence and betterment but, the lust of power and hatred has forced the public to witness a psychotic political behavior. Election campaigns, days of protests in Islamabad, societal unrest and cyber-attacks have become a trend which has divided the Nation into groups.
Pakistan is on the verge of losing everything. IMF and other states have either denied or are delaying in providing aid to the country and the major reason is the political unrest but, a bitter reality is that politics cannot be ignored as it plays a prime role in connecting Pakistan on national and international levels. Political stability shall be the ultimate goal as it would help in formation of beneficial policies and would allow the institutions to work in a normal way which would only make Pakistan a healthy developed state. This 75th year and the years coming ahead can be good for Pakistan if elections are truly conducted on their time and the losing parties instead of creating a chaos, aids the ruling party in running the affairs of Pakistan smoothly.