Ukraine: Guterres calls for probe into Bucha killings
UN Secretary-General António Guterres on Sunday called for an independent investigation into the killing of civilians in the Ukrainian town of Bucha, a suburb of the capital, Kyiv.
Images have emerged of bodies found in streets and in yards in the wake of Russian withdrawal from the area following weeks of intense fighting, according to international media reports.
"I am deeply shocked by the images of civilians killed in Bucha, Ukraine," said Mr. Guterres in a tersely worded statement , which was also posted on his official Twitter account.
"It is essential that an independent investigation leads to effective accountability."
Osnat Lubrani, UN Humanitarian Coordinator for Ukraine, shared the statement on Twitter.
"Ukrainians are enduring a living hell for more than a month, thousands of civilians have died," she wrote. "This horrific war needs to stop."
Casualties likely higher
The UN continues to press for an end to the war in Ukraine, which the Secretary-General has described as "unwinnable".
Conflict began on 24 February, when Russia invaded the country. Since then, 3,455 civilian casualties have been recorded, according to the latest update from the UN human rights office, OHCHR, published on Sunday.
Of that number, 1,417 persons were killed, and 2,038 injured, though real figures are believed to be considerably higher.
Most casualties were caused by the use of explosive weapons with a wide impact area, including shelling from heavy artillery and multiple launch rocket systems, and missile and air strikes.
Humanitarian access critical
Posting on Twitter on Friday, Mr. Guterres said the UN "is doing everything in its power to support people whose lives have been overturned by the war in Ukraine."
Humanitarians have reached more than 1.4 million people, mainly in the east, "but this is not enough" he said. "We need safe, unimpeded access to all areas."
The fighting has displaced more than 10 million people, both within the country and outside its borders as refugees.
"The speed of the displacement, coupled with the huge numbers of people affected, is unprecedented in Europe in recent memory," said Filippo Grandi, UN High Commissioner for Refugees, on concluding a visit to Ukraine last week.
To respond to the rising humanitarian needs, the UN and partners launched a $1.7 billion emergency appeal last month to support people in Ukraine and those who have fled abroad.
More than 4.1 million have found shelter in neighbouring countries such as Poland, Slovakia, Hungary, Romania and Moldova, and beyond.
The UN Security Council is scheduled to hold its latest meeting on Ukraine on Tuesday.
Newsweek: "Putin scores a win in Turkey's election"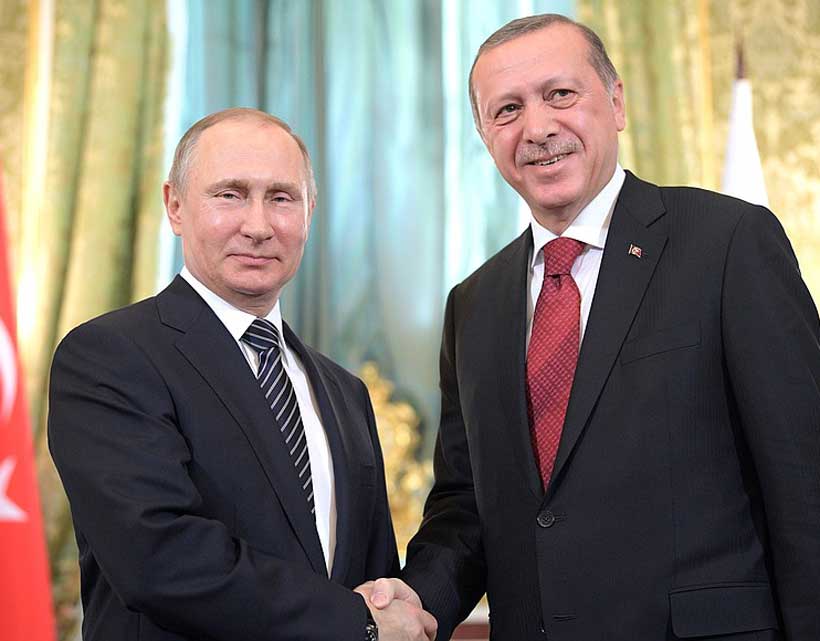 Russian President Vladimir Putin secured a victory in Turkey's presidential election results on Sunday, writes 'Newsweek'.
Turkish President Recep Tayyip Erdoğan appeared to beat back a challenge from Kemal Kilicdaroglu, the head of the center-left Republican People's Party (CHP), winning his third five-year term since taking office in 2014. Erdoğan claimed victory on Sunday, telling supporters in a speech, "I thank each member of our nation for entrusting me with the responsibility to govern this country once again for the upcoming five years," the Associated Press reported.
He ultimately prevailed by roughly 5 percentage points, according to unofficial data from state-run Anadolu Agency. Turkey's election has been defined by high voter turnout, but has also led to questions about the fairness of Turkey's electoral system.
Erdoğan's victory is viewed as good news for Putin, whose relations with many world leaders grew strained after he launched the invasion of Ukraine last February. Many governments viewed the "special military operation" as lacking justification and a violation of international norms, leading to swift backlash and economic sanctions against Moscow.
Turkey, however, has taken an important role in the conflict, often serving as a mediator between Kyiv and Moscow. Erdoğan himself has walked a fine line between support for Ukraine while also maintaining close diplomatic relations with Russia. Both countries lie along the Black Sea, so maintaining strong economic ties has remained a priority for both governments.
Erdoğan's victory likely guarantees a continuation of the status quo.
Notably, Turkey's actions in the North Atlantic Treaty Organization (NATO) have aligned with the interests of Russia. Turkey has previously blocked bids from Sweden and Finland to join NATO, which would bring the alliance to Putin's doorstep. The Russian leader has also opposed the expansion of NATO, an issue that has sparked tensions with the West.
Putin congratulated Erdoğan on his victory, writing in a statement that he appreciates the Turkish president's "personal contribution to strengthening friendly Russian-Turkish relations, mutually beneficial cooperation in various areas."
"Winning the election was a natural result of your selfless work as head of the Republic of Turkey, evidence of the Turkish people's support for your efforts to strengthen the state sovereignty and the pursuit of an independent, independent foreign policy," the Russian leader wrote.
Erdoğan has previously touted his relationship with Putin during his reelection bid.
"We are not at a point where we would impose sanctions on Russia like the West have done. We are not bound by the West's sanctions," he told CNN earlier this month. "We are a strong state and we have a positive relationship with Russia."
Larry Johnson: The aftermath of Bakhmut and why the CIA is in trouble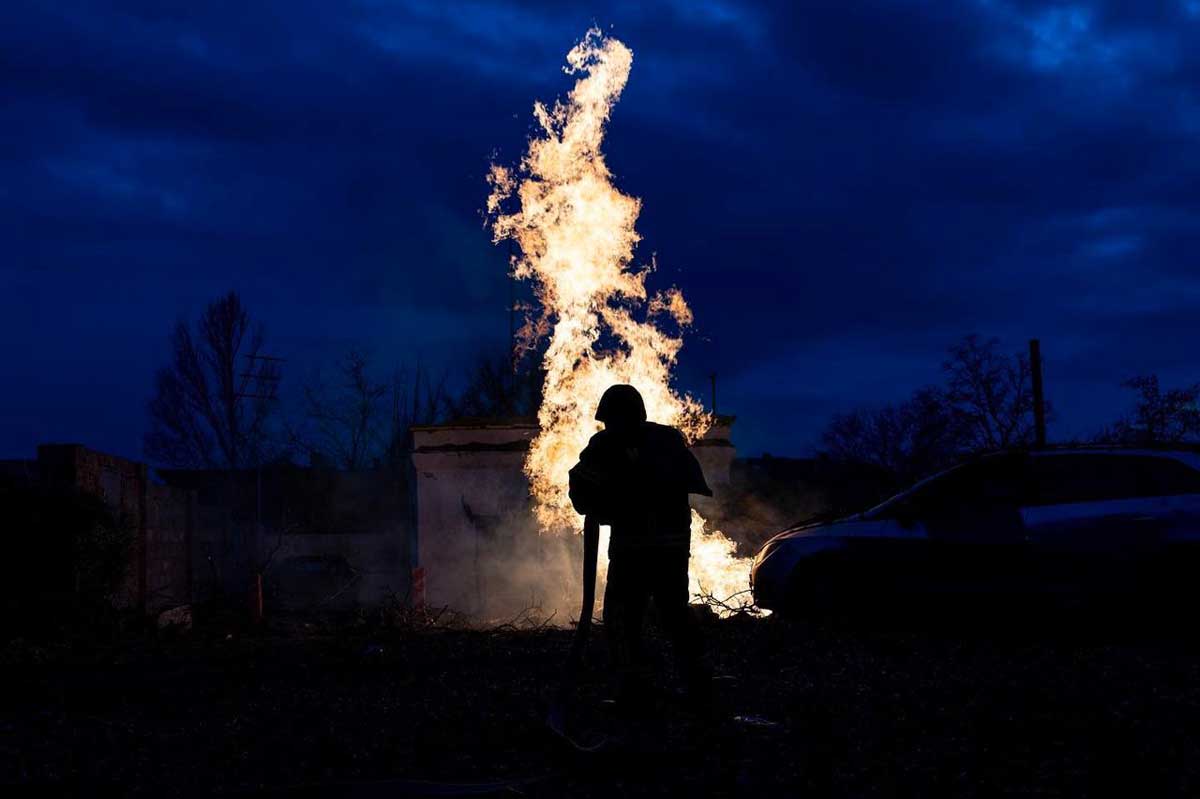 The West is desperate to avoid having any meaningful discussion or review of the Battle of Bakhmut because it was such a massive loss. Think about it — a small "private" paramilitary force backed by former Chef with no military experience, forced Ukraine's NATO-trained and supplied Army to retreat, notes Larry C. Johnson, a veteran of the CIA and the State Department's Office of Counter Terrorism.
This is a very important point. Conventional military doctrine stipulates that an army attacking an entrenched force will need at least three times more soldiers than the defending force. Looks like Russia is very unconventional.
The Wagner Group's 50,000 fighters defeated a Ukrainian force that employed over 120,000 troops, inflicting 70% casualties on the Ukrainians. Russia is writing new chapters for military academies and war colleges on how to attack and defeat a numerically superior force entrenched in fortifications.
Russia was not fighting Afghan shepherds or Iraqi tribesmen armed with AK-47s. It faced off with a NATO proxy force, equipped with modern weaponry, and beat it.
…Even more, I chatted with a retired CIA buddy who filled me in on the personnel disaster that is transforming the CIA into a fully woke institution. Thirty years ago an aspiring employee had to pass a polygraph and had to be drug free. Prior use of marijuana or other recreational drugs could be a show stopper. That was then. Now?
The CIA only asks if the applicant has smoked pot or taken other illicit drugs in the year prior to applying to the Agency. I would not be surprised to learn that once a former drug user is brought on board that there is no obstacle for him or her to continue to indulge the guilty pleasure of getting buzzed (hopefully while not at work).
More disturbing is the current hiring practice — in a recent class for new analysts, 92% of the new hires came from one State. If you guessed Alabama or Virginia you would be wrong. 92% of the analysts hail from one of the most liberal states in the United States. The Agency hiring standard is welcoming the Woke crowd and eschewing men and women who profess traditional values. If you hold Conservative values you need not apply. You probably will not be hired.
I have written previously about the pressure CIA managers face when they write the yearly evaluation on their employees, which plays a key role in determining who gets promoted. If an employee is a minority or openly homosexual or transgender and does not get promoted the manager is required to write an explanation why he or she did not promote said person.
Guess what happens? People get promoted because of their social justice status rather than the quality of their work. Is it any wonder that the quality of the CIA analytical product is succumbing to political pressure, writes Larry C. Johnson.
The Russian Defence Ministry:
– This morning, the Kiev regime has launched a terrorist drone attack on the city of Moscow. Eight aircraft-type drones were employed in the attack, informs Russian MoD.
– All enemy drones were downed.
– Three of them were suppressed by electronic warfare, lost control, and deviated from the intended targets.
– Five more UAVs were shot down by the Pantsir-S SAM system in Moscow region.
TASS has gathered the main facts about the incident
– Moscow and the Moscow Region were attacked by drones early on Tuesday morning, TASS informs.
– Several buildings sustained minor damage, Moscow Mayor Sergey Sobyanin said.
– According to the authorities, there were no casualties and emergency services are continuing to work at the scene.
Initial reports
– Early on Tuesday morning, Russia's Emergencies Ministry told TASS that ministry staff were investigating an incident in the Moscow suburbs, in which windows in a high-rise apartment building had been blown out. Fire and rescue units arrived at the scene. There were no signs of fire. According to eyewitnesses, the sound of an explosion was heard at the time of the incident.
– Emergency services told TASS that drone-like fragments were found around the house. The windows of apartments on three floors were shattered.
– It later became known that law enforcement personnel were verifying information about explosions in two other multi-story apartment buildings in the west and southwest of Moscow. There were also broken windows in some apartments.
Reaction of authorities
– Sobyanin confirmed the drone attack on Tuesday morning. As a result, according to him, several buildings sustained minor damage.
– According to the mayor, there are no casualties in the capital and all of the city's emergency services are working at the scene.
– Emergency services evacuated the residents of two apartment buildings damaged by the drones. Once all necessary work is completed, the residents will be able to return to their homes. "According to information from municipal medical services, at this time, none of the residents of the buildings damaged by UAVs [unmanned aerial vehicles] have been seriously injured. Two individuals requested medical aid. Nobody had to be hospitalized and the necessary help was provided on site. Also, the emergency services and several ambulance crews continue to work at the sites of incidents," the mayor wrote.
– Several drones were shot down as they approached the capital, Moscow Region Governor Andrey Vorobyov said.
Situation now
– Domodedovo, Vnukovo and Zhukovsky airports are operating as usual, representatives of two of the airports told TASS.