Women's full participation in renewables is essential to the just transition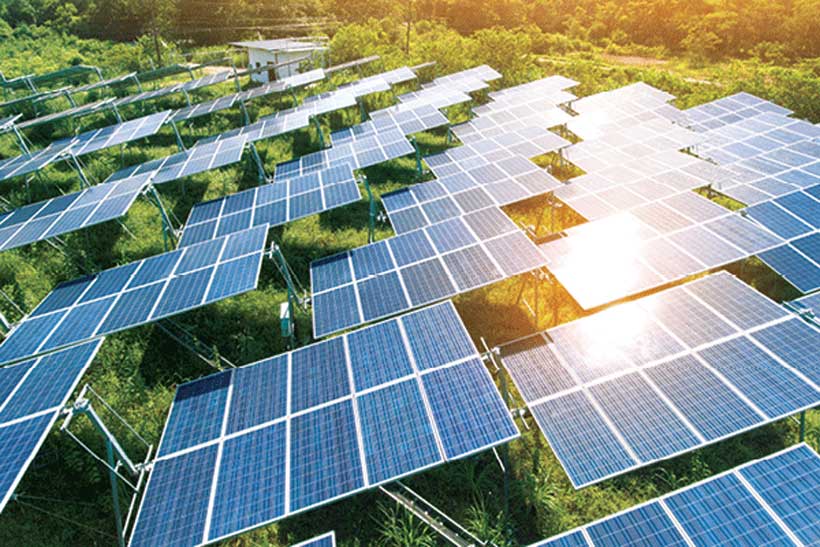 The transition to energy security and climate-neutrality means we need to close the gender gap to fully involve women in a technical, scientific and business transformation.
While it has been in the works for some time, the EU's strategy to move away from dependency on fossil fuels has gained a new impetus with geopolitical developments in Europe.
Already, on 8 March, the European Commission proposed the outline of a plan for joint European action for more affordable, secure and sustainable energy. The goal is to reduce demand for Russian gas by two-thirds by the end of this year.
The shift towards clean, secure energy supplies in Europe and efforts to tackle climate change hinge on several key factors. One factor you may not yet have thought about is a better inclusion of women in developing the technical solutions required.
Diverse thinkers
'With the complexity and challenges of the 21st-century problems, we need diverse thinkers and diverse leaders,' said Sandrine Dixson-Declève, co-president of the Club of Rome and thought leader in climate, energy and sustainable development.
The Club of Rome conducts research into new thinking about complex, planetary-scale problems. 'We cannot do it with just a male perception of the world,' she said.
Women remain underrepresented in scientific, technical and engineering (STEM) disciplines, despite growing demand. They make up just 38% of PhDs in physical sciences and engineering (27%). Only 24% of self-employed professionals in science, engineering and ICT are women.
Society misses out when there's a lack of gender equality. 'Women tend to lead with a more long-term vision in what they want to achieve, and tend to lead without just a focus on power gains, but in finding solutions,' said Dixson-Declève.
Climate-neutral cities
Professor Doris Damyanovic at the University of Natural Resources and Life Sciences, Vienna, focuses on sustainability in urban planning and landscape planning.
She has a special interest in gender issues and climate-neutral cities. She is calling for a rethink in urban planning, with an expansion of green and open spaces.
'The important thing is to consider gender, age, but also social and cultural background in local planning,' she said.
'We work on designing open public spaces with more trees or maybe to use blue infrastructure such as a water fountain,' said Damyanovic. On hot days, water fountains could make cities more liveable by reducing temperatures.
A challenge for many European cities is to build affordable housing in locations where people want to live, with good transport links.
Dependable and affordable public transport can take people out of cars and reduce consumption of fossil fuels.
'How can you have nice green areas, but keep housing affordable? This is always a big challenge,' Damyanovic said.
People experience climate change differently according to their gender, age, ethnic and cultural backgrounds, noted Damyanovic. Those on low incomes, with health issues, a migratory background or a low level of education are especially dependent on climate resilient public spaces.
'Women are not per se more vulnerable than men, but many of these vulnerability characteristics apply more frequently to them due to structure disadvantages,' said Damyanovic.
'Climate change has profound implications for gender equality and social justice,' she said.
Dixson-Declève agrees that women are often bearing the brunt of climate change, while also taking leadership in terms of fighting for women's rights and climate rights.
'This is reflected in the youth movement today, where you see that it is being run not just by Greta [Thunberg], but also by many other young women.' said Dixson-Declève.
Technical degrees
Dr Maria Luisa Hernandez Latorre is a Spanish industrial engineer who co-founded Ingelia in 2008, to build industrial plants that recover resources from waste biomass.
Often, this comprises leftovers from the food and beverage industries, agriculture and forestry residues and organic waste. The plants recover chemicals such as carbon, nitrogen and phosphorus. One byproduct is nutrient-rich water with potential for use by local farmers as a fertiliser.
In Hernandez Latorre's industrial engineering course at the Polytechnic University of Valencia, women were few and far between. So too when she began her engineering career.
'Most places I worked in, I was alone, or maybe with one other woman, along with 60 (men),' she said. She points out that a technical background is very important in industry.
'Take a look at who is managing companies, whether big or small,' she said. 'Most of them have a technical degree.'
Energy innovation
According to Eurostat, renewable energy made up 37% of gross electricity consumption in 2020, up from 34% in 2019. Greening the fuel supply is a major ambition for Europe.
Solar power is the fastest-growing sector, but it still has room to expand beyond the 14% share it provided in 2020.
'Italy is a sunny place, and we should have more solar cells on our buildings,' said Dr Alessandra Giannuzzi, Italian physicist who carried out research on this technology at University of Bologna in Italy.
She began her career with an interest in astrophysics. Following her degree, however, she devoted attention to practical problems in energy and the environment, by applying insights from optics in astronomy to solar concentrators.
These are mirror-like devices that concentrate sunlight onto a receiver which uses solar energy to generate electricity. 'There are technological similarities between ground-based telescopes and some types of solar concentrators,' said Giannuzzi.
She says part of the problem with the lack of women in physics lies with societal attitudes, including from women themselves.
'A lot of people have said to me, "Oh you studied physics, but you are a woman. No, I couldn't do that. It is too complicated," said Giannuzzi . 'But this is a mental block. It is about intelligence and mental skills, and we are the same in that sense.'
As part of its commitment to promoting gender equality in research and innovation, last year the EU launched Women TechEU supporting 50 women-led tech start-ups with a budget of €3.8 million.
'Women are excellent innovators. We really need to integrate women into all levels of companies,' said Hernandez Latorre. The absence of women from technical projects and board rooms has negative repercussions for business.
Women can play a key role in 'contributing to management bodies of companies to think out of the box, promote innovation and implement new ways of management,' she said.
Huge change
'On the energy transition, our perspective is, that women can make a huge change," said Ioannis Konstas, the project manager for W4RES.
The goal of the project is to develop the role of women in the renewable heating and cooling market all across Europe, through technical and business supports. It also collects key data about women's participation in the industry.
The role of women in the energy sector is growing to becoming "an entrepreneur, (a) person willing to pursue a career in the tech sector and make a significant change," he said.
Inclusivity is no longer a luxury either, a widespread acceptance of rapid change is essential. Recent events underline the feeling that "we have an elephant in the room", said Konstas. The lack of women participating in key roles in the renewable energy sector is unsustainable.
The traditional model of for-profit management in the sector leaves other considerations behind. 'Women tend to be more open-minded, more inclusive in their approach,' said Konstas.
Dixson-Declève noted that while 'gender equality is not at the level that it needs to be, it is getting better.'
She added that a more female holistic approach to the European economy, by men and women, is needed to shift away from power games, and towards values that matter, such as the environment, health care, education and well-being.
A new study recently launched by the European Commission is designed to assess women's participation in the field of green energy transition. It will help to determine ways to increase the role of women in the sector. Conducted by the Directorate General for Research and Innovation, the study will also aim to determine ways in which the demand for new skills in the energy sector can be met.
The research in this article was funded by the EU. This article was originally published in Horizon, the EU Research and Innovation Magazine. 
Guterres leads call to make Africa 'renewable energy superpower'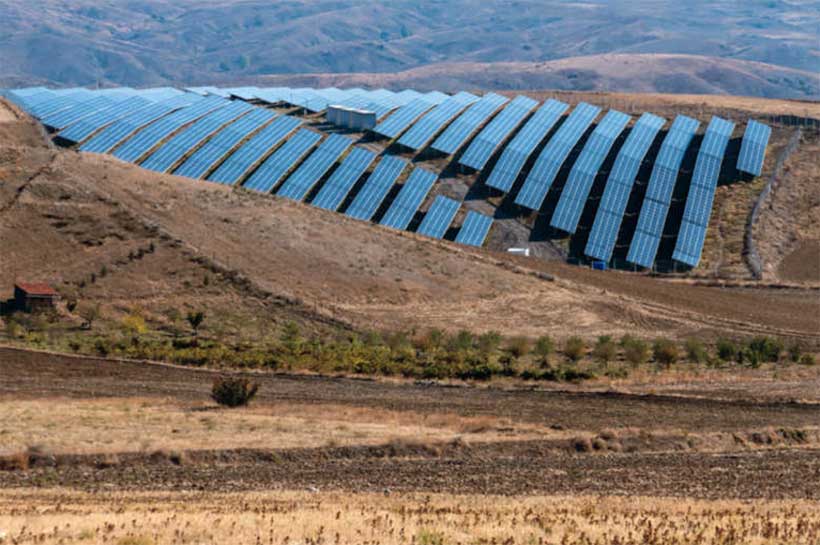 The flame of injustice is "scorching hopes and possibilities" across Africa as the world grapples with the climate crisis, with the continent suffering some of the worst impacts of global warming said the UN chief on Tuesday.
Secretary-General António Guterres was addressing the African Climate Summit in Nairobi, Kenya, noting that despite "extreme heat, ferocious floods, and tens of thousands dead from devastating droughts", the continent was responsible for less than four per cent of emissions.
"The blow inflicted on development is all around with growing hunger and displacement", he said.
'Quantum leap'
But amid the "climate chaos" he said it was still possible to avoid the worst, "but only with a quantum leap in climate action."
He said far greater climate ambition was needed from all countries led by the largest emitters, in line with his Climate Solidarity Pact and Acceleration Agenda.
He called on the G20 advanced economies meeting in Delhi this week, to take responsibility and commit to reaching net zero emissions as close as possible to 2040.
Secondly, he called for "climate justice" to reach goals on renewable and affordable energy, particularly in Africa. This means operationalizing the agreed loss and damage fund, universal early warning systems, and a "course correction in the global financial system."
'World leader in renewable energy'
Third, Africa is rich in untapped renewable energy with the potential to become a world leader in renewables and "green growth."
It has nearly a third of the world's mineral reserves for solar power, electric vehicles and battery storage.
"To truly benefit all Africans, the production and trade of these critical minerals must be sustainable, transparent and just across every link of the supply chain".
The UN chief pointed to the Greater Horn region where over 85 per cent of electricity comes from renewables. Mozambique gets nearly all its energy from green and sustainable resources.
And wind and solar projects are already helping power Egypt, Algeria, Tunisia, Morocco and South Sudan.
He called for a collective effort to create "a true" African Renewable Energy Alliance.
'African miracle'
"Renewable energy could be the African miracle but we must make it happen. We must all work together for Africa to become a renewable energy superpower."
Mr. Guterres told the conference of African leaders and stakeholders hosted by Kenya and the African Union Commission that he was convinced the continent "can be at the heart of a renewable future."
He said now was the time for all nations "to stand as one in defence of our only home. Let's deliver the climate justice that Africans, the world, and the planet we share, demand and deserve."
Speaking at a press conference in Nairobi after his speech, the Secretary-General said it was time to end the injustices that are holding the continent back. He pledged to work closely with African leaders and organizations such as the AU, to accelerate progress.
WP: Drop in energy needs points to a further deterioration in industrial activity in Europe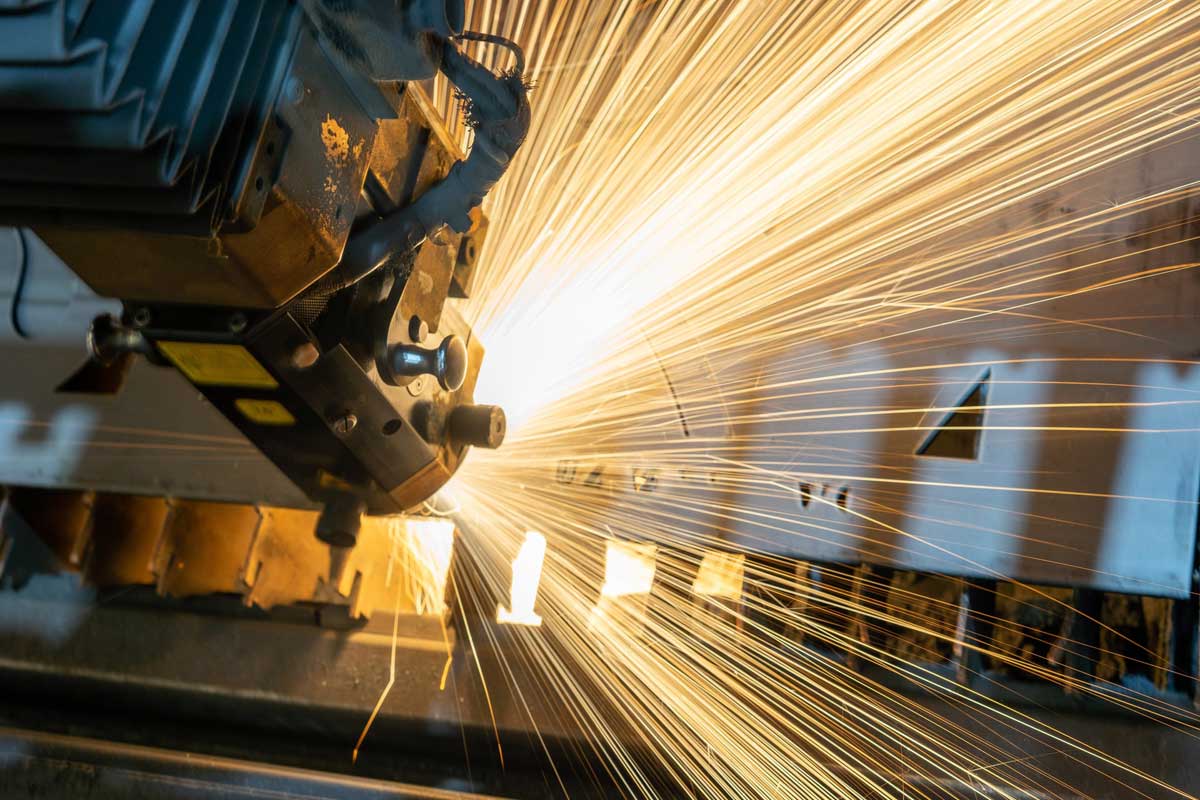 Europe has an even stronger ally to keep gas prices under check heading into the colder months: extremely weak demand. The manufacturing crisis that's plaguing the continent — industrial activity in Germany has contracted for 14 consecutive months — is the best antidote against a gas supply squeeze. With friends like that, who needs enemies? – asks 'The Washington Post'.
Europe is defeating its energy crisis thanks to the impact that said crisis has had on its industrial heartland. Across the continent, many energy-intensive companies have either closed or reduced production after not being able to cope with higher energy prices. The fertilizer, chemical, metallurgic, glass, paper and ceramic industries are particularly affected. All those shuttered factories don't need gas or electricity now.
In Germany, activity among energy-intensive companies plunged in June by nearly 18% versus late 2020, according to official data. During the same month, industrial gas demand also declined 18% compared with a year ago. In July, gas demand posted an even deeper plunge, falling 22.9% from a year earlier, the largest decline so far in 2023. When official industrial production data is released for July in a few weeks, that drop in energy needs points to a further deterioration in industrial activity.
Due to anemic manufacturing activity and lower-than-expected gas-burn in the electricity sector, Morgan Stanley reckons that total gas demand in Europe is running about 15% below the five-year average, even when adjusted by the impact of the weather. With consumption low and LNG supply so far plentiful, Europe has been able to inject a record amount of gas into underground storage over the spring and summer — despite most countries in the region no longer having access to Russian pipeline gas supply.
European gas stocks are nearly 92% full — a record high for this time of the year. If the current injection pace continues, inventories would reach 100% by mid-September.
And yet, it would be of little solace for the continent's industrialists. Currently, European gas prices are running at about €35 ($38) per megawatt hour, compared with the 2010-2020 average of just over €20. Wholesale electricity prices are running above €140 per megawatt hour, more than triple the 2010-2020 average of €38.5.
The real problem is that companies know that any supply issue, real or perceived, would trigger a price rally, because even with nearly full stockpiles, Europe needs all the gas it can grab to make it through the winter. The manufacturing sector remains the go-to segment of consumption to find extra demand destruction. Hence, why so many chief executive officers are reluctant to bring back production capacity, fearing reactivating a plant only to get caught again by higher prices.
As such, the price of avoiding the energy crisis is a deep recession in the manufacturing sector, and a long-term loss of economic growth.
German businesses are increasingly curbing investments and eyeing production abroad amid high energy prices at home, informs Bloomberg.
Over half of surveyed companies say the energy transition is having negative or very negative effects on their competitiveness, according to a report by the German Chamber of Commerce and Industry. Among manufacturers, almost a third are considering or already executing a production shift abroad — twice as much as during last year's energy crisis.
"The German economy's confidence in energy policy has fallen to a low point," the group's chairman Achim Dercks said. "Concerns about competitiveness have never been greater."
Germany's manufacturing-heavy economy has seen a protracted period of weakness that shows few signs of abating amid plunging business confidence, and it's the only major European nation whose output is forecast to shrink this year. While manufacturers used to enjoy relatively cheap power costs when Germany was still receiving pipeline gas from Russia, last year's crisis forced the country to revamp its plan for future supplies. Its energy prices are currently among the highest in Europe.
While the expansion of renewable energy sources is expected to eventually bring costs down, they are likely to remain elevated until at least 2027, according to the government. Among large industrial companies — who often already have links to production abroad — one in four have already started or completed further capacity movements.
EU imports record volumes of LNG from Russia
The EU is set to import record volumes of liquefied natural gas from Russia this year, despite aiming for the bloc to wean itself off Russian fossil fuels by 2027, Financial Times informs.
In the first seven months of this year, Belgium and Spain were the second and third-biggest buyers of Russian LNG behind China, according to analysis of industry data by Global Witness, a nongovernment organisation.
Overall, EU imports of the super-chilled gas were up 40 per cent between January and July this year compared with the same period in 2021.
The jump comes from a low base as the EU did not import significant amounts of LNG before the war in Ukraine due to its reliance on piped gas from Russia. But the rise is much sharper than the global average increase in imports of Russian LNG, which was 6 per cent over the same period, Global Witness said.
The NGO's analysis is based on data from industry analytics company Kpler, which showed that the EU is importing about 1.7 per cent more Russian LNG than it did when imports hit a record high last year.
Global Witness said the cost of the LNG imported from January to July at spot market prices amounted to €5.29bn. "It's shocking that countries in the EU have worked so hard to wean themselves off piped Russian fossil gas only to replace it with the shipped equivalent," said Jonathan Noronha-Gant, senior fossil fuel campaigner at Global Witness.
Most of the Russian volumes come from the Yamal LNG joint venture, which is majority-owned by the Russian company Novatek.
As well as resulting in billions of euros in revenues going to Russia at a time when the EU continues to tighten its sanctions regime against Moscow, the import levels leave the EU exposed to any sudden decision by the Kremlin to cut supplies as it did for piped gas last year.
Alex Froley, senior LNG analyst at consultancy ICIS, said that "long-term buyers in Europe say they will keep taking contracted volumes unless it is banned by politicians". He added that an EU ban on imports would cause some disruptions to shipping as global trade patterns would need to be rearranged, "but ultimately Europe could find other suppliers and Russia other buyers".
Belgium imports large volumes of Russian LNG because its port of Zeebrugge is one of the few European points of transshipment for LNG from ice-class tankers used in the high north to regular cargo vessels.
Spain's utility Naturgy and France's Total also have continuing contracts for large quantities of Russian LNG, analysts said. EU policymakers have been urging European companies not to buy Russian LNG. Spanish energy minister Teresa Ribera, whose government is chairing the six-month rotating presidency of the EU, said in March that LNG should be hit with sanctions, adding that the situation was "absurd".
Kadri Simson, the EU's energy commissioner, has said that the bloc "can and should get rid of Russian gas completely as soon as possible, still keeping in mind our security of supply".
EU officials have pointed to an overall effort to phase out Russian fossil fuels by 2027, but warned that an outright ban on LNG imports risked prompting an energy crisis akin to last year when EU gas prices hit record highs of more than €300 per megawatt hour.
One official said that despite European gas storage containers being more than 90 per cent full ahead of winter, there was still "a lot of nervousness" should there be any further cuts to supplies.
Russian LNG accounted for 21.6mn, or 16 per cent, of the EU's total 133.5mn cubic metres of LNG imports (equivalent to 82bn cubic metres of natural gas) between January and July, Kpler data shows, making it the bloc's second-biggest supplier of the liquid fuel after the US.