Women's full participation in renewables is essential to the just transition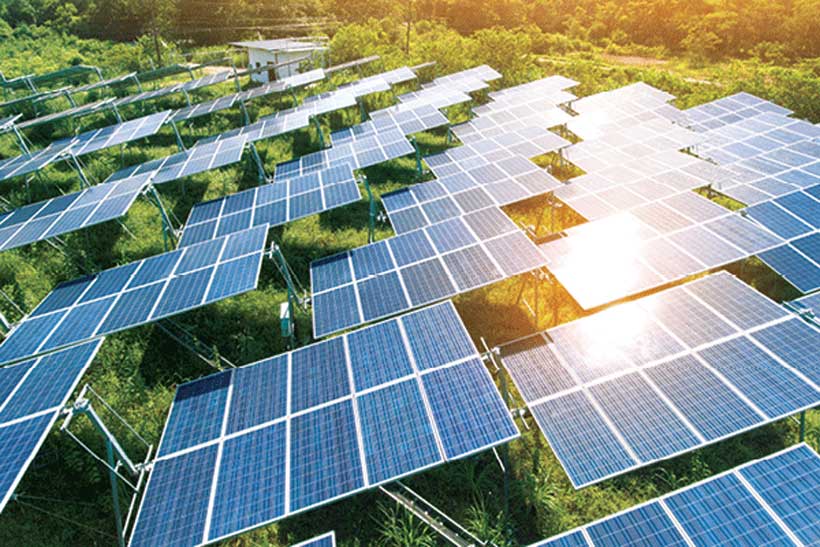 The transition to energy security and climate-neutrality means we need to close the gender gap to fully involve women in a technical, scientific and business transformation.
While it has been in the works for some time, the EU's strategy to move away from dependency on fossil fuels has gained a new impetus with geopolitical developments in Europe.
Already, on 8 March, the European Commission proposed the outline of a plan for joint European action for more affordable, secure and sustainable energy. The goal is to reduce demand for Russian gas by two-thirds by the end of this year.
The shift towards clean, secure energy supplies in Europe and efforts to tackle climate change hinge on several key factors. One factor you may not yet have thought about is a better inclusion of women in developing the technical solutions required.
Diverse thinkers
'With the complexity and challenges of the 21st-century problems, we need diverse thinkers and diverse leaders,' said Sandrine Dixson-Declève, co-president of the Club of Rome and thought leader in climate, energy and sustainable development.
The Club of Rome conducts research into new thinking about complex, planetary-scale problems. 'We cannot do it with just a male perception of the world,' she said.
Women remain underrepresented in scientific, technical and engineering (STEM) disciplines, despite growing demand. They make up just 38% of PhDs in physical sciences and engineering (27%). Only 24% of self-employed professionals in science, engineering and ICT are women.
Society misses out when there's a lack of gender equality. 'Women tend to lead with a more long-term vision in what they want to achieve, and tend to lead without just a focus on power gains, but in finding solutions,' said Dixson-Declève.
Climate-neutral cities
Professor Doris Damyanovic at the University of Natural Resources and Life Sciences, Vienna, focuses on sustainability in urban planning and landscape planning.
She has a special interest in gender issues and climate-neutral cities. She is calling for a rethink in urban planning, with an expansion of green and open spaces.
'The important thing is to consider gender, age, but also social and cultural background in local planning,' she said.
'We work on designing open public spaces with more trees or maybe to use blue infrastructure such as a water fountain,' said Damyanovic. On hot days, water fountains could make cities more liveable by reducing temperatures.
A challenge for many European cities is to build affordable housing in locations where people want to live, with good transport links.
Dependable and affordable public transport can take people out of cars and reduce consumption of fossil fuels.
'How can you have nice green areas, but keep housing affordable? This is always a big challenge,' Damyanovic said.
People experience climate change differently according to their gender, age, ethnic and cultural backgrounds, noted Damyanovic. Those on low incomes, with health issues, a migratory background or a low level of education are especially dependent on climate resilient public spaces.
'Women are not per se more vulnerable than men, but many of these vulnerability characteristics apply more frequently to them due to structure disadvantages,' said Damyanovic.
'Climate change has profound implications for gender equality and social justice,' she said.
Dixson-Declève agrees that women are often bearing the brunt of climate change, while also taking leadership in terms of fighting for women's rights and climate rights.
'This is reflected in the youth movement today, where you see that it is being run not just by Greta [Thunberg], but also by many other young women.' said Dixson-Declève.
Technical degrees
Dr Maria Luisa Hernandez Latorre is a Spanish industrial engineer who co-founded Ingelia in 2008, to build industrial plants that recover resources from waste biomass.
Often, this comprises leftovers from the food and beverage industries, agriculture and forestry residues and organic waste. The plants recover chemicals such as carbon, nitrogen and phosphorus. One byproduct is nutrient-rich water with potential for use by local farmers as a fertiliser.
In Hernandez Latorre's industrial engineering course at the Polytechnic University of Valencia, women were few and far between. So too when she began her engineering career.
'Most places I worked in, I was alone, or maybe with one other woman, along with 60 (men),' she said. She points out that a technical background is very important in industry.
'Take a look at who is managing companies, whether big or small,' she said. 'Most of them have a technical degree.'
Energy innovation
According to Eurostat, renewable energy made up 37% of gross electricity consumption in 2020, up from 34% in 2019. Greening the fuel supply is a major ambition for Europe.
Solar power is the fastest-growing sector, but it still has room to expand beyond the 14% share it provided in 2020.
'Italy is a sunny place, and we should have more solar cells on our buildings,' said Dr Alessandra Giannuzzi, Italian physicist who carried out research on this technology at University of Bologna in Italy.
She began her career with an interest in astrophysics. Following her degree, however, she devoted attention to practical problems in energy and the environment, by applying insights from optics in astronomy to solar concentrators.
These are mirror-like devices that concentrate sunlight onto a receiver which uses solar energy to generate electricity. 'There are technological similarities between ground-based telescopes and some types of solar concentrators,' said Giannuzzi.
She says part of the problem with the lack of women in physics lies with societal attitudes, including from women themselves.
'A lot of people have said to me, "Oh you studied physics, but you are a woman. No, I couldn't do that. It is too complicated," said Giannuzzi . 'But this is a mental block. It is about intelligence and mental skills, and we are the same in that sense.'
As part of its commitment to promoting gender equality in research and innovation, last year the EU launched Women TechEU supporting 50 women-led tech start-ups with a budget of €3.8 million.
'Women are excellent innovators. We really need to integrate women into all levels of companies,' said Hernandez Latorre. The absence of women from technical projects and board rooms has negative repercussions for business.
Women can play a key role in 'contributing to management bodies of companies to think out of the box, promote innovation and implement new ways of management,' she said.
Huge change
'On the energy transition, our perspective is, that women can make a huge change," said Ioannis Konstas, the project manager for W4RES.
The goal of the project is to develop the role of women in the renewable heating and cooling market all across Europe, through technical and business supports. It also collects key data about women's participation in the industry.
The role of women in the energy sector is growing to becoming "an entrepreneur, (a) person willing to pursue a career in the tech sector and make a significant change," he said.
Inclusivity is no longer a luxury either, a widespread acceptance of rapid change is essential. Recent events underline the feeling that "we have an elephant in the room", said Konstas. The lack of women participating in key roles in the renewable energy sector is unsustainable.
The traditional model of for-profit management in the sector leaves other considerations behind. 'Women tend to be more open-minded, more inclusive in their approach,' said Konstas.
Dixson-Declève noted that while 'gender equality is not at the level that it needs to be, it is getting better.'
She added that a more female holistic approach to the European economy, by men and women, is needed to shift away from power games, and towards values that matter, such as the environment, health care, education and well-being.
A new study recently launched by the European Commission is designed to assess women's participation in the field of green energy transition. It will help to determine ways to increase the role of women in the sector. Conducted by the Directorate General for Research and Innovation, the study will also aim to determine ways in which the demand for new skills in the energy sector can be met.
The research in this article was funded by the EU. This article was originally published in Horizon, the EU Research and Innovation Magazine. 
Olaf Scholz Calls for Accelerated Energy Transition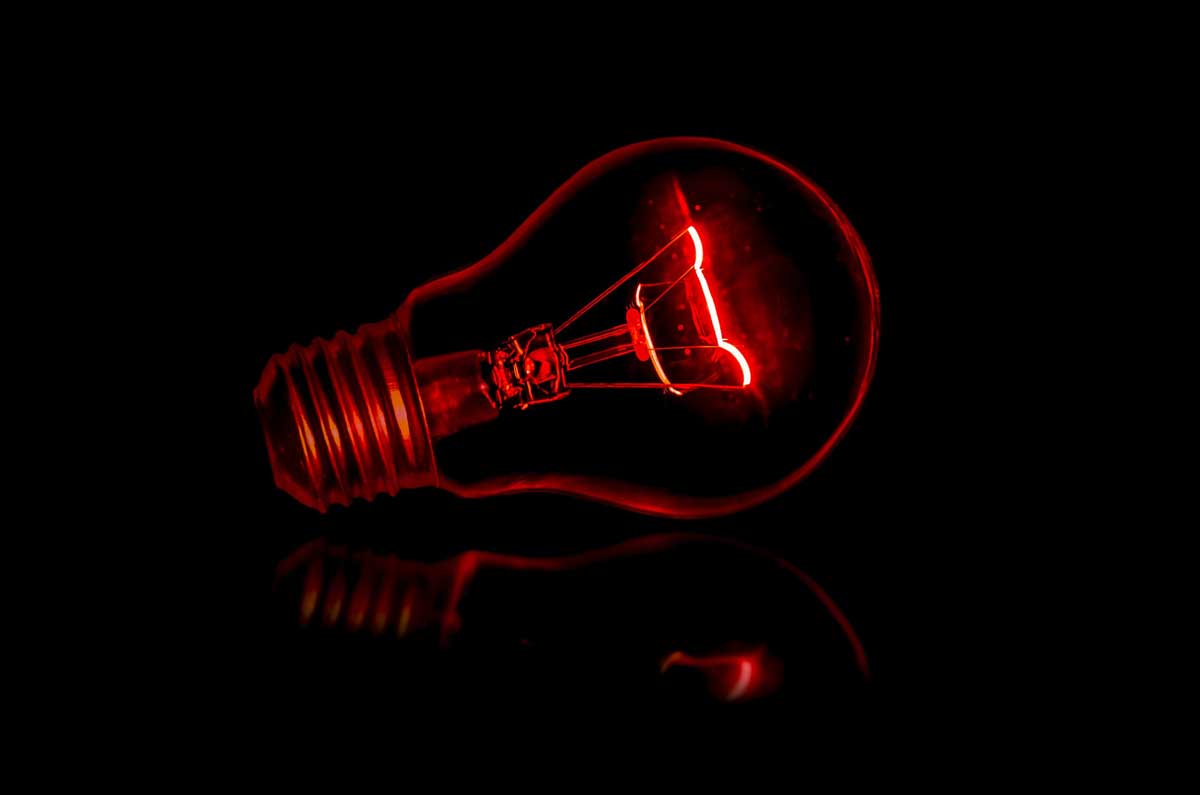 In a special address delivered on the closing day of the World Economic Forum Annual Meeting, German Chancellor Olaf Scholz delivered a scathing indictment of the Russian war against Ukraine and called for an accelerated drive towards a clean energy future.
"A major nuclear power is behaving as if it had the right to redraw borders," Scholz said. "Putin wants a return to a world order in which strength dictates what is right; in which freedom, sovereignty and self-determination are simply not for everyone. That is imperialism. That is an attempt to blast us back to a time when war was a common instrument of politics, when our continent and the world were without a stable peaceful order."
Scholz noted that Russia's invasion has produced an unprecedented closing of ranks among Western nations. "Putin underestimated the unity and vigour with which the G7, NATO and the EU would respond to his aggression," he said. "Working together, we have imposed sanctions that are tougher and further-reaching than any previously imposed on a country of Russia's size."
The chancellor urged leaders to accelerate the energy transition. "Now we have even more cause to move away from fossil fuels than before," he said. "Ultimately, our goal of achieving carbon neutrality by 2045 has been given an additional boost by Putin's war."
He pointed to German plans to phase out imports of Russian oil by the end of 2022, adding: "We are also working flat out to end our reliance on Russian gas." Germany plans to nearly triple its rate of emissions reductions by 2030 and increase renewables' contribution to the country's energy mix to 80%, by the end of this decade.
On China, Scholz said: "China is a global player – once again, we should add, because historically speaking, that was consistently the case throughout long periods of world history." He went on: "But just as that does not mean we need to isolate China, neither does it give rise to the claim of Chinese hegemony in Asia and beyond. Particularly since we are seeing new and ambitious powers emerging in Asia, Africa and Latin America."
Scholz also emphasized the need for the developed nations of the Global North to expand ties to the democracies of the Global South. "For too long we have practically equated 'democracy' with 'the West' in the classical sense," he said. "Yet it was actually this Western world that denied the South its rights and its freedom in a most undemocratic manner until well into the last century. I am speaking of colonialism."
While recognizing the need to diversify supply chains and end dependence on Russian oil and gas, Scholz listed the many benefits that globalization yielded over the past several decades. "Deglobalization is not the right way to go," he said. "It will not work. Contrary to everything that populists grandly proclaim, it is the enterprises, employees and consumers in our countries who pay the price of customs duties and trade barriers. Those people are already bearing the brunt of soaring prices."
Scholz called for "a sustainable, resilient globalization that uses natural resources sparingly and, above all, takes the needs of future generations into account".
Southeast Asian nations need to accelerate their clean energy transitions
Southeast Asia's reliance on fossil fuels to meet rising demand for energy is proving to be a significant vulnerability in today's energy crisis. Meeting energy security and emissions goals will require countries in the region to make major efforts to improve energy efficiency, accelerate renewable power generation and switch to low emissions fuels, according to the International Energy Agency.
The 10 member economies of the Association of Southeast Asian Nations (ASEAN) are among the world's fastest growing. Their accelerated transition to sustainable energy would not only cut carbon dioxide (CO2) emissions and fossil fuel imports, according to the IEA's Southeast Asia Energy Outlook 2022, but also speed up universal access to electricity and clean cooking for their citizens, as well as provide greater business opportunities in the emerging clean energy economy.
Based on today's policy settings, energy demand in the region is set to grow by around 3% a year to 2030, with three-quarters of that increased demand being met by fossil fuels, according to the new report, the IEA's fifth edition of the regional outlook. As a result, Southeast Asia's CO2 emissions would grow 35% from 2020 levels. And without stronger policy action, its net oil import bill, which stood at USD 50 billion in 2020, is set to multiply in size rapidly if today's high commodity prices endure.
"Southeast Asia is an emerging heavyweight of global energy, and the speed of its economic development makes it even more essential that the region's governments hasten efforts to transition to sustainable energy and that they get the international support they need to do so," said IEA Executive Director Fatih Birol. "This report is a testament to the IEA's strong and productive relationship with ASEAN's dynamic members, and we stand ready to accompany them as they strive to provide clean, affordable and secure energy for all their citizens."
ASEAN's members are Brunei Darussalam, Cambodia, Indonesia, Laos, Malaysia, Myanmar, the Philippines, Singapore, Thailand and Viet Nam. Several of them have announced ambitious targets for reaching carbon neutrality and curbing reliance on coal-fired power. The report notes that international support will be critical, especially to boost innovation and develop much needed infrastructure such as renewable power generation and grids, as well as facilities for low emissions fuels.
Total energy investment would need to reach USD 190 billion a year by 2030 to meet the region's climate goals, up from around USD 70 billion a year between 2016 and 2020. While international development finance is essential, the report says ASEAN members could reduce financing costs and attract private investors by signalling their clear commitment to deploy low-carbon energy and by improving regulatory and financing frameworks.
Southeast Asia is set to play a major role in global energy transitions as a key supplier of critical minerals and manufacturer of clean energy products. Indonesia and the Philippines are the two largest nickel producers in the world; Indonesia and Myanmar are the second and third largest tin producers; Myanmar accounts for 13% of global rare earth production; and Southeast Asia provides 6% of the world's bauxite. Meanwhile, Malaysia and Viet Nam are the world's second and third largest manufacturers of solar PV modules, while Thailand is the 11th largest car manufacturer in the world and could become a key manufacturing hub for electric vehicles.
Investment in mineral exploration has declined in recent years, and the region's share of the global mineral exploration budget has halved since 2012. This trend needs to reverse if Southeast Asia is to realise its potential in this growing sector.
Q&A: 'People have to be at the centre of the energy transformation'
In June 2021, the EU's Group of chief Scientific Advisors (GCSA) published the Scientific Opinion entitled "A systemic approach to the energy transition in Europe", arguing that the clean energy transition in the European Green Deal must keep people at its centre. In light of tomorrow's RePowerEU announcement that is critical to the future of energy supply in Europe, we invite GCSA Vice-Chair Nebojsa Nakicenovic to comment on the centrality of a just transition and the importance on staying focused on a clean energy future even at times of intensifying pressure.
Tell us why the European Commission even needs a scientific opinion at all. Does not the evidence speak for itself?
This publication (A Systemic Approach to energy Transition in Europe) is part of the Science Advice Mechanism (SAM) of the European Commission. From my perspective, this is a very unique way of providing scientific advice to the decision makers. Many governments have chief scientific advisors with that function. What is unique about SAM in the European Commission is that it has three independent parts.
First, there is the Group of Chief Scientific Advisors who provide the scientific opinion. There are very clear process rules about how that happens. The other independent part is the so-called SAPEA (Scientific Advice for Policy of the European Academies). This is a consortium of over 100 European academies. They provide a scientific evidence review, similar to the climate change assessment of the IPCC (Intergovernmental Panel on Climate Change).
The assessment is a scientific analysis of what we know about a particular topic. They (SAPEA) do not provide a scientific opinion or scientific advice, importantly they look into the possible options. We, the group of seven chief scientific advisors, based on this evidence review — evidence, so factual scientific knowledge — provide a scientific opinion to the European Commission.
There is also a unit in the Commission that catalyses this process. The three groups work closely together but we are independent. That explains the context. Why would we provide a scientific opinion? It is because the topic is considered really crucial and central to multiple crisis facing Europe and the world.
Does a just transition require a transformation of the economic model of energy services? People own the problem, should they not own the solution too?
That is precisely what we have tried to address in our scientific opinion – based on the scientific evidence. We didn't go beyond the scientific evidence.
Energy cannot be seen as a silo. We – people – have to be at the centre. That means it has to be an inclusive process involving everybody and, importantly, not leaving anyone behind. Because there is a great danger that any transformation, unfortunately, leads to winners and hopefully there will be many, many winners but also – I wouldn't say "losers" – but there are people who fall through the cracks who might be left behind and do not have an escape hatch. This is what was a high priority – to identify how to do that.
In our scientific opinion – and in fact we say explicitly, it is essential that sustainable energy, lifestyles, and behaviours become the preferred choice for the people – become a natural choice. For that, we have to create an environment that allows that. This is clearly very, very complex, I don't think anybody has a silver bullet on that question.
The world has changed since the paper was published in June 2021. In particular war, inflation and recent dire warnings from the IPCC about rising temperatures. How does that affect your opinion on a just transition?
I have to be very careful to distinguish what is in our scientific opinion based on the evidence and what is my personal view. It's important not to mix the two or I would not be reflecting the scientific advice mechanism which I think is very unique – I just want to make that clear. Here is my private opinion based on our scientific opinion but not in it.
Geo-politics are changing. There is no doubt that we are in a crucial moment in history. And this is why we argued before – again, my view – that we shouldn't lose sight of the long term objectives .
We are likely to exceed 1.5 degrees – it is almost certain that by 2040 we will be above (the limit prescribed), perhaps even earlier. From the scientific point of view, this is not new.
From the policy point of view and behavioural point of view, this is something one needs to somehow internalise. We will exceed that goal and we will bear the dangerous consequences. But, we should not lose the perspective of doing our utmost to reach 1.5 degrees in the future – and for that we need to act now.
This is another dimension of justice – intergenerational justice. We have to make sure that we leave the planet to the future generations (hopefully) in better condition than what will occur over the next decade or two.
Is it even possible for the EGD to achieve 'a clean, circular economy, a modern, resource-efficient and competitive economy' by 2050?
Again, we are in the realm of opinion. Nobody can tell what the future will be like.
I was very enthusiastic when in 2015 all of the world adopted the UN's Sustainable Development Goals (SDGs) and when there was the Paris Agreement on climate change. I think those were the two really important visionary steps towards this aspirational transformation that we were talking about.
I would also argue that the European Green Deal, Fit for 55 and New European Bauhaus initiatives are even more actionable in some sense. They provide a clearer agenda for how the world and life might and should look in 2050.
I don't want to sound too pessimistic and again let me add, this is my personal perspective – you know, 30 years is a long enough time to achieve this transformation.
We have done that before. The most recent example is of mobile phones. It all started in 1990 and today, everybody in the world has a phone. Even the poorest people have a phone because it has enabled new economic activities, because it's beneficial for many (despite the nuisance of always being reachable!)
Another example just to show in principle this is doable, is the replacement of horses by motor vehicles. That also took 30 years in most of the countries. We have 30 years to replace our vehicle fleet by hydrogen and electric. We have just enough time for the transformation if we act immediately.
The research in this article was funded by the EU. This article was originally published in Horizon, the EU Research and Innovation Magazine.