Why did OIC's declaration irk India so much?
In its concluding session at Islamabad (March 22-23, 2022), the Organization of Islamic Cooperation (OIC), renewed "unwavering solidarity with the people of Jammu and Kashmir" and expressed "full support for their inalienable right to self-determination in accordance with the relevant resolutions of the UN Security Council and the OIC, and the wishes of the Kashmiri people" . Besides, they condemned "massive violations of their human rights in the Indian Illegally Occupied Jammu and Kashmir" (IIOJK).
The participants reiterated "rejection of India's illegal and unilateral actions since August 5, 2019 aimed at altering the demographic composition of the occupied territory, suppressing the realization of the inalienable right of self-determination of the Kashmiris, in violation of UN Security Council resolutions, and international law including the 4th Geneva Convention". The declaration added, 'We declare that the final settlement of the Jammu and Kashmir dispute in accordance with UN Security Council resolutions is indispensable for durable peace in South Asia. We reiterate our call on India to: a) reverse its unilateral and illegal measures instituted since 5th August 2019; b) cease its oppression and human rights violations against the Kashmiris in Indian Illegally Occupied Jammu and Kashmir; c) halt and reverse attempts to alter the demographic structure and to redraw electoral constituencies in IIOJK; and d) take concrete and meaningful steps for full implementation of the UN Security Council resolutions on Jammu and Kashmir'.
Self determination, an inalienable right
The right to self-determination is not only a moral right but also a legal right. In the case of Kashmir, both India and Pakistan agreed to hold a plebiscite to determine the future status of the disputed state. By flouting its commitment to the United Nations, India qualifies as a rogue state to be subjected to international sanctions. A jus cogen of international law is pact sunt servanda, treaties are to be obeyed.
India's obligations in regard to the Occupied Territory
In international law, a territory is considered "occupied" when it is actually placed under the authority of the hostile army. The definition of occupation and the obligations of the occupying power were initially codified at the end of the nineteenth century. The definition is enshrined in the Regulations Concerning the Laws and Customs of War on Land annexed to the Fourth Hague Convention of 18 August 1907 (H.IV). Section III of the regulations details the rights and obligations of the military authority over enemy territory (Arts. 42–56). These are very old regulations that, according to the International Court of Justice, have acquired the status of international customary law (infra Jurisprudence). Contemporary international humanitarian law has clarified and added to the rights and duties of occupying forces, the rights of the populations of occupied territory, and the rules for administering such territory (GIV Arts. 47–78; API Arts. 63, 69, 72–79)
Several recent decisions by international courts have also confirmed that the occupying power is obliged to comply with its human rights obligations in occupied territories and in respect of people placed under its effective control as a result of occupation or detention. These decisions thus confirm that the application of international humanitarian law is complementary to the conventions on human rights in these situations. The European Court of Human Rights (ECHR) has passed judgments on violations of the European Convention committed by European countries in relation to their intervention in Iraq and military occupation of the country (infra Jurisprudence).
According to humanitarian law, occupation falls in the definition of international armed conflict and is regulated as such by the four Geneva Conventions and Additional Protocol I. The occupying power faces specific obligations where it has an effective control over the territories occupied. These include obligations related to respect for human rights, law, and order, in addition to respect for relevant provisions of humanitarian law related to occupation. The basic obligations of the occupying power under IHL are to maintain law and order and public life in the occupied territory. For the most part, the occupying power must follow the laws that were already in force in that territory (H.IV Art. 43).
India's perfidious leaders
The Indian Independence Act of 1947 (based on the Mountbatten Plan) provided for the lapse of paramountcy of the British Crown over the Indian states. It also gave each of these rulers the option to accede to the newly born dominions India or Pakistan or continue as an independent sovereign state.
Right after becoming independent, India harboured nefarious designs to annex the princely states through cajoling, coaxing, coercing and even through naked aggression. Vallabhai Patel and Krishna Menon tried every ploy to integrate these states into the Indian Union. At the time of Partition, the princely states covered 48 percent of the area of pre-Independent India and constituted 28 percent of its population.
Under duress, most of the rulers agreed to the dissolution of their respective states, surrendering control of thousands of villages, jagirs, palaces, and institutes, cash balances amounting to crores and a railway system of about 12,000 miles to the Indian government without receiving any compensation.
By 15 August 1947, the process of integration of princely states was almost complete except for a few, who held out. Some simply delayed signing the Instrument of Accession, like Piploda, a small state in central India that did not accede to India until March 1948.
Some states were a hard nut to crack for India. Junagadh formally acceded to Pakistan. Hyderabad and Kashmir declared that they intended to remain independent.
Jodhpur wanted to accede to Pakistan. But, Patel coerced the state's ruler Hanvant Singh to accede to India. Patel agreed to connect Jodhpur with Kathiawar by rail and supply grain to it during famines.
Another state that wished to declare independence was Bhopal, which had a Muslim Nawab, Hamidullah Khan, ruling over a majority Hindu population. A close friend of the Muslim League, the Nawab was staunchly opposed to Congress rule. He had made clear his decision to attain independence to Mountbatten. However, the Mountbatten disappointinted him by stating that "no ruler could run away from the dominion closest to him". By July 1947, the prince became aware of the large number of princes who had acceded to India and decided to follow suit.
Hyderabad
Nizam Mir Usman Ali of Hyderabad presided over a largely Hindu population. When the British decided to leave, the Nizam was very clear on his demand for an independent state and consequently becoming a member of the British commonwealth of nations. Lord Mountbatten, however, made it very clear that the Crown would not agree to Hyderabad becoming a member of the British Commonwealth, except through either of the two new dominions.
On September 13, Indian troops were sent to Hyderabad in what came to be known as 'Operation Polo'. In an armed encounter that lasted for about four days, the Indian army conquered the state. Later, in an attempt to reward the Nizam for his submission, he was made the governor of the state of Hyderabad.
The case of disputed Kashmir
Declassified Nehruvian documents reflect that Nehru was never sincere in holding a plebiscite in the occupied Kashmir. It delayed the plebiscite on one pretext or another until declaring that the United Nations' resolutions were mediatory in nature. And, it was up to India to accept them or not.
Mirror image of Nehru's documented perfidy:
Assurances
Because of Nehru's failure to keep promises, Sheikh Abdullah had begun to talk of independence. Nehru wanted to keep the bull at bay while concealing his desire to annex the disputed state. He made many assurances to tab Sheikh Abdullah's over-ebullience.
Avtar Singh Bhasin (India and Pakistan: Neighbours at Odd) tells on page 63 on the basis of Nehruvian diaries, `Nehru addressed a lengthy letter to him [Sheikh Abdullah] on 25 August 1952 from Sonamarg, where he was then camping. After narrating the events since the accession of the State in October 1947, he went on to assure him of his commitment to the people of the State that the future would be decided by them alone, and if they wanted India to be put out of Kashmir, there would be no hesitation. He wrote, if the people of Kashmir clearly and definitely wish to part company from India, there the matter ends, however we may dislike it or however disadvantageous it may to India. If the Constituent Assembly told India to get out of Kashmir, we would get out, because under no circumstances can we remain here against the expressed will of the people.
Kashmir's assembly's `accession' disowned, Security Council owned
Nehru banked on so-called Instrument of Accession and its authentication by `Constituent Assembly'. But in a strange quirk of volte face, Nehru declared, `after consideration of the problem, we are inclined to think that it [plebiscite] should be held under United Nations' auspices (p. 28 ibid.). He reiterated in New Delhi on November3, 1951 that `we have made it perfectly clear before the Security Council that the Kashmir Constituent Assembly does not [insofar] as we are concerned come in the way of a decision by the Security Council, or the United Nations'(SWJ: Volume 4: page 292, Bhasin p.228). Again, at a press conference on June 11, 1951, he was asked `if the proposed constituent assembly of Kashmir "decides in favour of acceding to Pakistan, what will be the position?"' he reiterated, `We have made it perfectly clear that the Constituent Assembly of Kashmir was not meant to decide finally any such question , and it is not in the way of any decision which may ultimate flow from the Security Council proceedings' (SWJ: Volume 15:, Part II, page 394. Bhasin page 56). He re-emphasised his view once again at a press conference in New Delhi on November 3, 1951. He said `we have made it perfectly clear before the Security Council that the Kashmir Constituent Assembly does not [insofar as] we are concerned come in the way of a decision by the Security Council or the United Nations'.
Security Council disowned as just a non-binding mediator
It is flabbergasting that during the period 1947 to 1952, Nehru kept harping commitment to plebiscite. Then there was a sudden metamorphosis in his compliant attitude.
Bhasin points out that `there was a perceptible shift in his [Nehru's] stand on July 24 1952` about the future of the State _ `if the decision of the Security Council was at variance with that of the Constituent Assembly'. Nehru said, `Unless the Security Council functioned under some other Sections of the Charter, it cannot take a decision which is binding upon us unless we agree to it. They are functioning as mediators and a mediator means getting people to agree(SWJ, Volume 19, page 241. Bhasin page 56).
Security Council re-owned
Bhasin points out (page 57 op. cit.) `At the same press conference on 24 July, 1952 when asked what the necessity of plebiscite was now that he had got the Constituent Assembly, he replied "Maybe theoretically you may be right. But we have given them an assurance and we stand by it (SWJ: Volume 19, pp. 240-241. Bhasin p. 57).
Nehru himself invokes UN's intervention
Bhasin points out that Nehru made a 'tactical error'. One `of committing himself to the UN' (p. 28. op. cit.). But the real question to consider is how far the settlement in Kashmir would affect the rest of India' (Selected Works of Jawaharlal Nehru: Volume 8: pages 335-340. Quoted by Bhasin, pages 26-27). Nehru spelled out Indian policy towards Kashmir. Extract: `In Kashmir, we or many of the Muslims there'.
Post-Nehru equivocal rhetoric
For about 70 years, India continued to abide by UN resolutions describing Jammu and Kashmir as a disputed state. Simultaneously, it continued to harp that Kashmir was her integral part (atoot ang). At the same time India told the world that Kashmir is a bilateral dispute extraneous to UN. With communication links cut off, food supplies blocked, even on Eid (Muslim annual prayer), occupied Kashmir remained a prison.
The lockdowns has made people's lives miserable. Winter exacerbated their misery. Suspension of 4G internet made E commerce and online education a farce.
Apple orchards stands destroyed as also wood-carving tradesman. A December report of the Kashmir Chamber of Commerce and Industry, reported successive losses of Rs. 14,296.10 crore and Rs 17,800 crore, besides loss of 4.9 lakh jobs between August and December. In July 2020, it reported revenue loss of Rs 40,000 crore.
New domiciliary policy changed Kashmir's demography. Currently, at least 17 lakh migrants have applied for a domicile certificate.
Also, with a nudge from the Centre, the underprivileged from other states like Bihar could rush to the Valley for a better life. According to the Centre for Monitoring Indian Economy, the unemployment rate in Jammu and Kashmir is currently 17.9 per cent, far higher than the national average of eight per cent. The domicile law has come at a time when, according to the Union home ministry, there are 84,000 government vacancies to be filled. That would reduce the job chances of real Kashmiris (365 since 370A, The Week, August 09, 2020).
The last nail
India abolished statehood of the disputed Kashmir to control it from the Centre. Large expanse of Kashmir land was allotted to the occupying forces. Now the draconian Unlawful Activities Prevention act is being clamped on women and children.
Concluding remark
It is eerie that the whole architecture of India's stand on Kashmir is erected on the mythical `instrument of accession' and its endorsement by the disputed state's assembly. Accession documents are un-registered with the UN.
Economic And Political Reform Is Needed In Sri Lanka, Not State Violence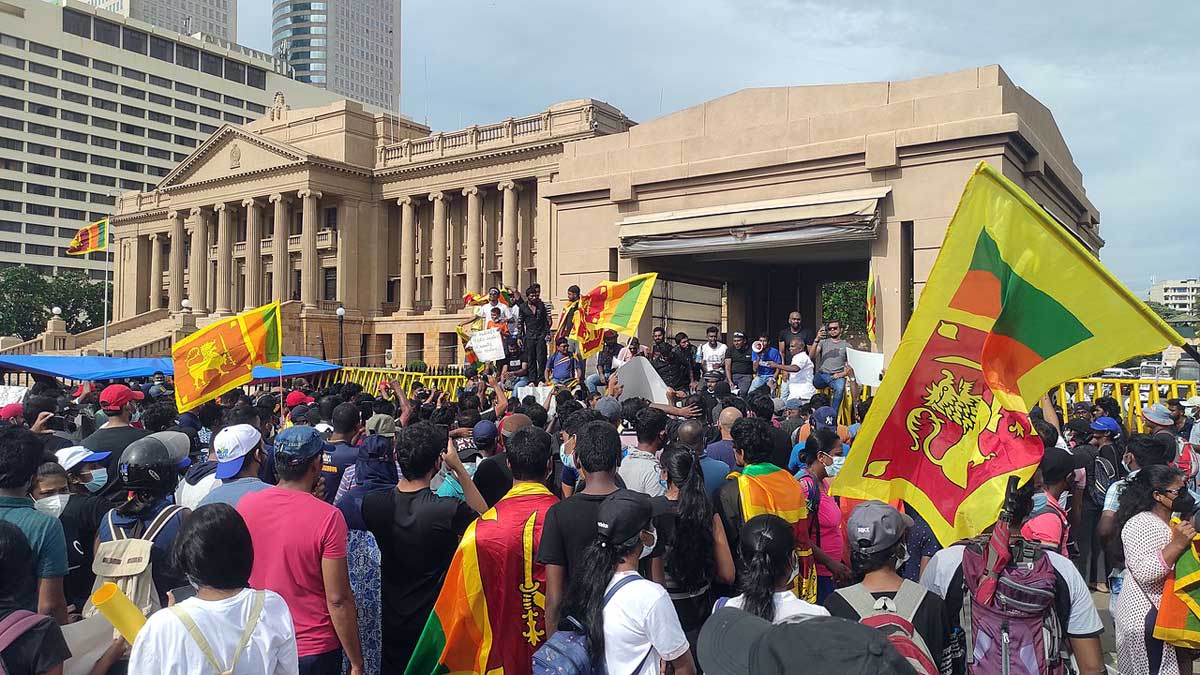 Sri Lanka's worst economic crisis since independence has highlighted years of political and economic mismanagement and a reliance on state-sanctioned violence in response to legitimate protests. Legitimate reform and respect for human rights is required if the island nation is to act in the best interests of its people.
The crisis has resulted in the import-reliant country's foreign currency reserves running dry, meaning that the government is unable to pay for imports of basic goods, including food and fuel. Rising inflation of 17 per cent has meant that any food available is now too expensive, with a kilogram of rice costing 500 rupees when it previously cost 80. The lack of fuel has meant that Sri Lankans are suffering through 12-hour power cuts, with the government asking people to work from home to save fuel.
Making matters worse, the government has defaulted on its foreign debts for the first time since independence. Sri Lanka's debt is approximately $51 billion, making it now reliant on negotiations with its creditors, such as the Asian Development Bank, to pause payments so basic goods can be purchased.
As always, these issues are affecting Sri Lanka's most vulnerable, particularly those in poorer rural areas, the elderly and people with disability. There are reports of people dying while lining up for fuel in the heat. This has the potential to worsen into a significant humanitarian crisis, with half the country sinking into poverty and food insecurity rising.
This is a big step back for a country that was once regarded as one of Asia's success stories, formerly enjoying economic growth, burgeoning industries and a wealthier middle class. The was a sign of a country that was beginning to rebuild after a brutal civil war that affected all Sri Lankans.
While the government has blamed the crisis on the coronavirus pandemic and the subsequent drop in tourism, the cause is closer to home, and the government deserves significant blame.
The President, Gotabaya Rajapaksa, previously slashed taxes and focused on domestic markets rather than exports, creating an economy reliant on imports, which created unsustainable levels of debt. The government has also racked up huge debts to fund irresponsible infrastructure projects which has severely depleted the country's foreign reserves. The banning of imports of chemical fertilisers left Sri Lanka's large agriculture sector crippled and increased debt through the reliance on importing food.
The Rajapaksa family has ruled Sri Lanka for over two decades, with Mahinda Rajapaksa ruling as President between 2005 and 2015 and then as Prime Minister until his recent resignation. Gotabaya Rajapaksa has served as President since 2019 and several family members have long held prominent positions within the military and government. This has resulted in rampant nepotism, corruption and poor economic decisions that have turned the public away from the once popular family.
The crisis in Sri Lanka has led to nation-wide protests, which have rapidly turned violent. Protesters have stormed government buildings and government forces have been injured. Citizens are justifiably angry about years of poor economic decisions that has crippled the economy, leaving millions without the most basic of goods.
Authorities have reacted to this unrest with a heavy handed approach. The deployment of the military with orders to shoot looters on sight and the use of water cannons and tear gas had led to two deaths of the arrest of over two hundred people, including peaceful protesters. President Rajapaksa has also declared two state of emergencies, severely restricting the rights of Sri Lankans and giving authorities sweeping powers to detain legitimate protesters or those breaking curfew. This raises serious concerns about the governments respect for human rights and will do little to rebuild trust in government.
Instead of the use of violence to crush protests, the government needs to take responsibility and undertake meaningful economic and political reforms to address the crisis and quell unrest.
Human rights need to be at the forefront of any solution. The United Nations High Commissioner for Human Rights, Michelle Bachelet, has rightly called for any attacks on civilians and peace protesters to be independently and transparently investigated. State of emergency declarations and curfews should also cease, allowing Sri Lankans their right to peacefully protest about legitimate issues of concern. Any peaceful protester illegally detained needs to be released immediately.
The government should also work with international partners to find rapid solutions to critical problems, such as providing basic goods to their citizens. The decision by the World Bank to provide $600 million in assistance and ongoing negotiations with the International Monetary Fund are welcome. But more needs to be done.
The government needs to undertake meaningful economic reforms, including reversing damaging tax cuts and reducing debt, so the IMF will agree to a more substantial financial package that allows the country to recover.
The democratic process also needs to be respected. The government should maintain dialogue and consult with other political parties', civil society and non-governmental organisations to find adequate solutions to the economic and political problems facing the country.
This includes negotiating with opposition parties to reach political solutions that lead to ongoing stability. However, while the embattled President has replaced his brother as Prime Minister in an attempt to ease political pressure, the opposition has so far refused to join an administration with the Rajapaksa family. A political solution may need to be found that finally breaks the link with the Rajapaksa's so Sri Lanka can move forward as a nation.
Sri Lankan's have shown that they desire legitimate change in response to this unprecedented crisis. They demand meaningful political and economic change that will allow Sri Lankans to buy basic goods and reduce poverty. The government, whether it includes the Rajapaksa's or not, needs to listen to the people and not respond with violence by respecting their human rights and undertaking meaningful change.
"Haqeeqi Azaadi" or "Political Invasion"?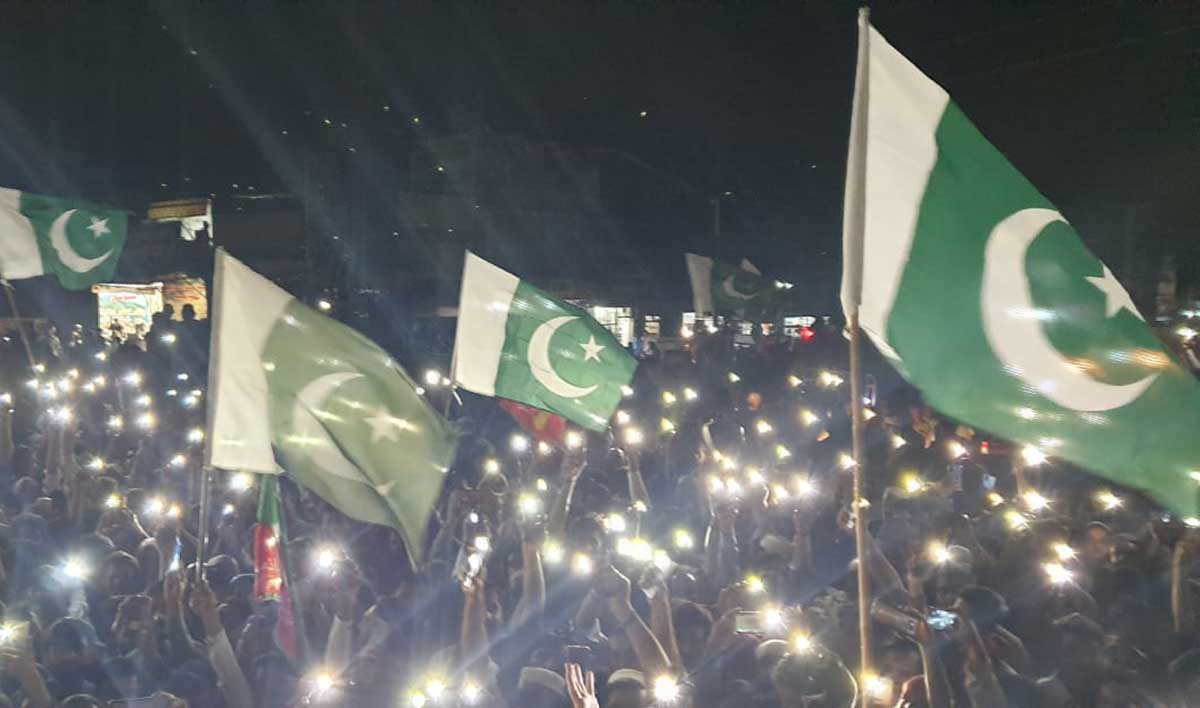 You call it a "Long March" or an "Azaadi March" or a "Haqeeqi Azaadi March" and lastly according to some people "Political invasion of the capital"; whatever attempt it may be, the impact of this "Long March" will not be "Short" at all. Seems like history is repeating. Yesterday, it was PTI, later it was TLP, then JUIF, PDM & now again PTI. This reminds us about a Supreme Court's historic judgment on Faizabad Sit in by Supreme Court, which is quite relevant again in these crucial times. The historic judgment of Supreme Court on Suo moto quotes that "The leaders of the dharna intimidated, hurled threats, abused, provoked and promoted hatred. The media provided unabated coverage. Inflammatory speeches were delivered by irresponsible politicians. Some unscrupulous talk-show hosts incited and provoked citizens." Isn't the situation once again similar? Doesn't it seem like history is repeating? Few analysts consider it to be a worst kind of situation.
Supreme Court writes in its judgment that "the freedom of speech and expression and of the press are fundamental right. However, these rights cannot be used to denigrate or undermine the glory of Islam, security or defence of Pakistan, friendly relations with foreign States, public order, decency or morality or in relation to contempt of court, or commission of or incitement to an offence. He categorically mentions that "PEMRA Ordinance mirrors the restrictions as set out in Article 19 of the Constitution and further prohibits broadcasts which are, "likely to create hatred among the people or is prejudicial to the maintenance of law and order or is likely to disturb public peace and tranquility." So, Supreme Court has already given clear instructions that if some event is likely to disrupt peace and tranquility, media broadcasts can be prohibited.
Insiders say that we are in a dead end and this is the most crucial time of history for Pakistan, especially when the economic fate has to be decided by IMF on 25th May when Imran khan marches on Islamabad. So let's playout the possible upcoming scenarios which political stakeholders may have to consider;
Marching towards Islamabad with huge crowds is one thing but forcing a government to dissolve assemblies with this crowd is another thing. Imran Khan very well knows this is a do or die situation for his political career as well. He knows his March will only succeed if he can force an early election.
Bringing larger mobs to Islamabad will only be fruitful if there is some kind of disruption by the present government or by the PTI itself. IK knows that a prolonged sit in without happenings in the red zone won't be impactful.
PTI leaders have been repeatedly convincing people including government employees, Army officers and police to bring their families in their Haqeeqi Azaadi March. The question which arises is that "Why IK doesn't bring own family members to join the "Jihad" or "Haqeeqi Azaadi"?
IMF has to take crucial decision on Pakistan's economic fate. Without an IMF Package, a Srilanka type scenario may arise. The decision will come on the same date as of long march, on 25th May. This is a do or die situation for Pakistan's economy. So the leaders of this March should definitely come with a futuristic economic plan and tell the masses how will they get rid of this dire economic situation.
While Srinagar Highway will be full of Marchers led by the so-called Ambassador of Kashmir, a big decision is expected to come from Srinagar about Yasin Malik. Unfortunately, it is expected that his sentencing maybe announced on 25th May as well.
The government also has limited options. They are arresting leaders of PTI. They are raiding houses in their own panic mode which will further incite the situation. The removal of fuel subsidiary has become inevitable and when it happens it will be the most unpopular decision. Rising, Inflation will cut purchasing power. Finalization of IMF program has brought them to a dead end.
The dread is in the air. 25th May is around the corner. It is Crucial. It is Do or Die for Pakistan. We must fear!!
When Politics turns Personal; The Toxic Allegations & Accusations become a Norm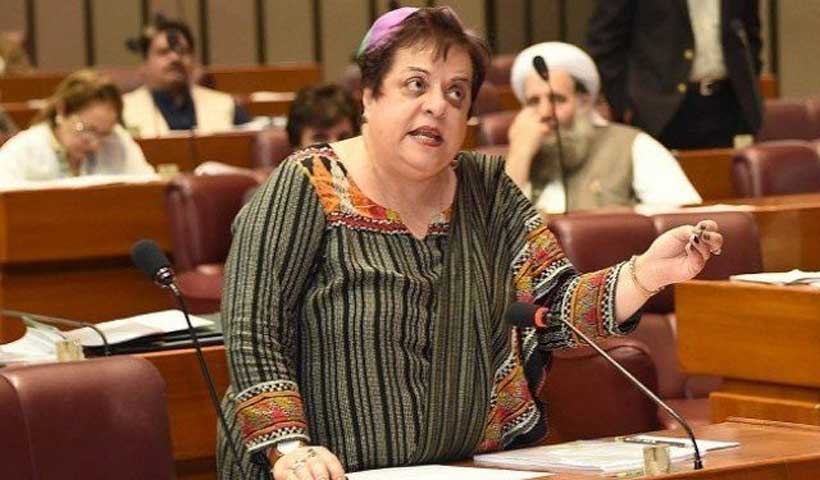 There is something happening beneath this political turmoil which is NOT looking good!!
Whenever Political landscape turns into a Personal battleground, defeats become unacceptable. These past few days are a perfect case study to see that how Political elite in Pakistan has done whatever it took it to stay in power. In this power grab scenario, there could be numerous losses including the integrity of institutions. We have unfortunately entered into a very dangerous phase, where some political stakeholders have put all stakes at risk, where they have stretched their limits beyond a constitutional limit, all to gather mass support, all to stay in power and avoid defeat. Is it a threat of losing power? Is it a double game? Is it a practical hybrid war we are fighting? Whatever it is, it doesn't seem to be good. All is at stake, all is at risk and all is toxic.
As if the political temperature was not noxious enough, Shireen Mazari Saga took place. Once again, accusations, allegations and assumptions started pouring in against the state institutions. Soon after her arrest, her daughter, a lawyer herself Imaan Zainab Mazari alleged that her mother was beaten by male police officers during the arrest. But few minutes later, a video clip surfaced that showed clearly that her mother was arrested by Female Police officers in broad daylight and as per the law. Lie number 1 of the daughter stood exposed. Within moments, without any cogent evidence the lady, known for many controversies in the past targeted state institution for such an act, although the anti-corruption already had taken responsibility of her arrest.
Abuse of power can never be tolerated, regardless of who it targets or from where it emanates. This mantra is true and everyone has an equal belief on it but let's take a deep dive to see that how politics turned dirty in this case, how blame game took place and how this entire episode was used as a tool to churn propaganda against Army leadership and Armed Forces.
1. The anti-corruption police had arrested Shireen Mazari and she herself accepted that Prime Minister and Interior minister were responsible for my arrest. But the mother daughter nexus brazenly started blaming institutions without any solid evidence. Shouldn't there be an inquiry on this too?
2. PTI was always of the opinion that why courts were opened mid night to send IK packing while he wasn't listening to anyone however when same court gave a verdict in favor of PTI ex minister, late night, it was celebrated and much appreciated by Shireen Mazari & IK who have been spearheading anti judicial tirade until recently. Isn't it blatant hypocrisy? Judicial inquiry has been ordered by the Court which is a positive sign, but the serious allegations which Mazari nexus have raised must also be inquired during this newly formed judicial inquiry. Should the Judiciary not question them on hurling these baseless allegations?
3. The present government, whose Police itself arrested Shireen Mazari disowned this attempt. Attorney General displayed his ignorance about the matter in front of the court. So, somehow the government created this impression in the public eye that they are not to be blamed for the arrest of Shireen Mazari. Was it a double game? Or a deliberate effort to discredit institutions?
Pakistan is already facing serious economic downfall, political uncertainty and civil strife. PTI has also announced Long March to Islamabad on 25th May which is likely to further exacerbate already fragile political and economic instability. It has become quite evident now for achieving petty political ends, our political elite has no serious resolve to address the crisis confronting the country. Country is being deliberately pushed to limits of economic and political dead end. The political immaturity and lack of vision to handle the crisis situation is also hurting the repute of institutions amidst internal political wrangling. If political leadership doesn't come to grips of the critical situation prevailing which is likely to aggravate further in coming days, people of Pakistan in particular and the country in general are likely to suffer unprecedented damage. Political elite must put its acts together and steer the country out of prevalent political and economic crisis by showing sagacity and political wisdom until it's too late.