Therapeutic digital gaming and VR to level-up treatment for addiction
Researchers developing treatments for addiction are turning to virtual reality and gaming to help patients overcome their lack of impulse control and decrease the relapse rates.
In a lab in Berlin, Germany, healthy older adults are immersed in a cruise trip simulation called Schiff Ahoi! (Ship Ahoy!). Armed with a tablet device, they must quickly move food items from the ship's buffet onto a plate before they disappear, while avoiding items they have been instructed not to take. Performance-related points help sail the ship to Mediterranean destinations, where players can collect virtual postcards.
Such games may hold the key to finding innovative ways of training inhibition in people with addictions or impulsive behaviours. From alcohol and drug use to smoking, gambling and food-related disorders, these can be notoriously hard to break, and there is a significant chance of relapse even when evidence-based treatments are applied.
Relapse rates
'Relapse rates are really high, especially in the first year after treatment,' said Dr Leonie Ascone Michelis, a postdoctoral clinical psychologist at the University Medical Center Hamburg-Eppendorf (UKE) in Germany. 'It's a global burden concerning costs, the economy, and especially the lives of people who are detrimentally affected.'
While there's no substitute for counselling, the continuing challenge in overcoming addictions suggests it is important to find supplementary and easily accessible methods to beat them. EU researchers are therefore working to create more immersive experiences via digital formats to aid self-control as part of the addiction recovery process.
In the Self-Control project in which Dr Ascone is involved, part of the ethos is that methods for overcoming addiction do not need to be dull and can be developed in a more positive and fun way. The aim is to create interactive methods using such means as video games and smartphone apps, making patients more enthusiastic to engage and thus improve their capacity for self-control.
The project is also using virtual reality (VR) to closer replicate the real-life environments in which people face temptations. 'We're trying to implement these gaming interventions or virtual reality interventions as part of our clinical programme,' Dr Ascone explained. 'A lot of people like computer games, so if we combine them with something useful then hopefully it will help.'
Impulse control
It has been hotly debated whether self-control can really be trained. Such attempts have often failed, but the seeds of the project were planted in a study that produced evidence of successful inhibition training using video games.
In the study, led by Simone Kühn, principal investigator on Self-Control and a neuroscientist also at UKE and the Max Planck Institute for Human Development in Berlin, a group of older adults trained by playing Ship Ahoy! for around 15 minutes daily for two months.
Participants who completed the training were found to perform better than control groups in a classical task used to test inhibition. Participants were asked to press buttons in response to the direction of an arrow, but withhold this reaction when the arrow turned red. The results of this so-called "stop-signal task" suggested potential for transferring self-control to other situations.
Interestingly, brain scans using magnetic resonance imaging (MRI) taken after the raining discovered a rise in thickness of a prefrontal area of the brain known as the right inferior frontal gyrus. Earlier research had shown this to be linked to inhibitory responses.
'Based on these findings, it's possible to modify our inhibitory behaviour,' said Dr Ascone. 'The question is, to what degree?'
VR headsets
The initial study showed promise for investigating this question through further development of digital and game-based approaches, something that the Self-Control team has been exploring.
Some games are based on adaptations of self-control methods that have already shown promise in earlier studies. For example, one builds on a method called approach-avoidance training (AAT), which stems from a finding that people who are dependent on alcohol have a faster tendency to approach representations of alcohol than they do to avoid them.
Traditionally played on a PC with a joystick using images of alcoholic and non-alcoholic drinks that they pull towards them or push away, such training has been linked in some studies to reductions in relapse rates.
In the Self-Control project, this concept has been extended to create a game that uses a VR headset where participants train in the more real-life 3D setting of a virtual bar with virtual drinks and replicate true-to-life arm movements. The concept is being tested alongside standard treatments in inpatient alcohol rehabilitation clinics in Denmark, Germany and Poland.
'In the end, we will have data from different countries and can check whether it works like we hope,' said Dr Ascone. 'But patients like it and we hope we can do a planned three-month follow-up in most cases, because the three months after hospital discharge are often the most vulnerable.'
The team is also working on a portable VR version that people can use at home and that Dr Ascone likens to the lightsabre-based VR game Beat Saber. 'I want to call that one AAAT, instead of the commonly used term AAT, as it will be some sort of anti-alcohol aggression training.'
Various other games and apps are also being evaluated with participants to see what works. One game is set in a supermarket and requires players to collect healthy snack options from shelves and avoid unhealthy ones, again using the stop-signal concept. Another app, which is based on AAT and conducted on a tablet, aims to combat smoking. 'We are trying out different approaches, combining gaming elements and clinical knowledge in applications that are both fun and effective,' said Dr Ascone.
High relapse rates suggest it is just as important to investigate the wider neuroscience behind addiction and the factors that aid recovery.
'We should be very critical and think about whether we are looking even in the right directions. Should we approach this from a different angle?' said Dr Janna Cousijn, a neuroscientist at Erasmus University Rotterdam in the Netherlands.
One way of generating new insights is to start bringing together separate strands of research, Dr Cousijn explained. 'We have developed more and more methods to zoom into specific mechanisms,' she said. 'To me, it feels like the next challenge would be to bring those together, integrating the evidence at multiple levels.'
She thinks a starting point is filling in some key research gaps, several of which she identified as the basis for a project she leads called Aging Matters. One is that studies on addiction tend to separately look at adolescents and adults, while few compare them, meaning knowledge is limited on the impact of age on underlying mechanisms.
Age of addiction
In addition, Dr Cousijn points out, studies in adolescents usually focus on risk of addiction rather than looking at their ability to bounce back, which tends to be greater than in adults. 'If you know why some people can recover and do it on their own, maybe studying those processes in more detail can tell us more about the brain's natural potential to recover,' she said.
To carry out the age comparison part of the project, Dr Cousijn plans to recruit 300 people between the ages of about 16 and 35 who use alcohol, cannabis or both for a three-year longitudinal neuroimaging study, which she hopes to begin around September. 'I want to go from low to severe users to capture the whole range,' she said.
Dr Cousijn intends to conduct MRI tests to assess cognition and brain function at both the start and end of the period, correlating that to how people say their cannabis or alcohol use has changed. In addition, she plans to conduct interventions with computer tasks and games to further assess cognitive control-related functions.
'I really hope to isolate crucial elements of similarities and differences between young people and adults who use drugs, and that this information can guide others into optimising prevention and treatment strategies targeted at specific age groups,' she said.
To fill in further gaps through another comparative study – this time between people and animals – Dr Cousijn will study the same addictions in rats during adolescence and adulthood, for which her team has developed a protocol for testing humans and animals with the same scanner set-up.
The advantage of this approach is that the researchers can both perform more in-depth analyses of brain function in rats and have much more control over their environment, helping eliminate the influence of external factors. 'This means that if you find similar associations between both, then we're more sure about causality,' explained Dr Cousijn.
Rating images
To address yet another gap, she will look at the complex role of social environment in addiction through use of a questionnaire, as well as tasks such as rating images of beers and seeing how answers are affected after people receive feedback from their peer group. This is a key part of the equation for tackling the issue of addiction, with the need to compare how the brain reacts to substances in social versus non-social situations, says Dr Cousijn.
Tackling addiction, she emphasises, will ultimately need fresh approaches, whether these stem from technology or experimental methods. 'I'm very much invested in developing new experimental paradigms to test the processes underlying addiction,' she said. 'Then I hope that information can be used by others to help develop treatments and for prevention.'
The research in this article was funded by the EU. This article was originally published in Horizon, the EU Research and Innovation Magazine. 
Global CEOs Commit to Collective Action on Cyber Resilience
For the first time, leading oil and gas stakeholders are calling for industry to come together to stop harmful cyberattacks.
The action is in response to major security breaches in the past two years that have highlighted the vulnerability of critical infrastructure. At the World Economic Forum Annual Meeting 2022, 18 companies have come together to take a Cyber Resilience Pledge, in recognition of the fact that much more collective preparedness is needed.
The pledge aims to mobilize global commitment towards strengthening cyber resilience across industry ecosystems. Organizations endorsing the pledge commit to collaborating and taking collective action on cyber resilience. Launched with the support of organizations engaged in the World Economic Forum's Cyber Resilience in Oil and Gas initiative, the pledge seeks to empower organizations to take concrete steps to enhance cyber resilience across their industry.
The organizations that have taken the pledge are: Aker ASA, Aker BP, Aramco, Check Point Software Technologies, Claroty, Cognite, Dragos, Ecopetrol, Eni, EnQuest, Galp, Global Resilience Federation, Maire Tecnimont, Occidental Petroleum, OT-ISAC, Petronas, Repsol and Suncor.
"First endorsed by key CEOs in the oil and gas value chain, the Cyber Resilience Pledge is a landmark step as it signals recognition of the complexities of building a cyber-resilient industry ecosystem and a commitment towards collective action to achieve it," said Alexander Klimburg, Head, Centre for Cybersecurity, World Economic Forum. "The World Economic Forum Centre for Cybersecurity is proud to have led this effort in conjunction with our partners. We look forward to scaling the pledge to other industries in the future."
The pledge promotes a shift towards a resilience-by-design culture, ecosystem-wide, cyber-resilience plans and greater collaboration between players.
"As the world deepens its digital footprint, cyber threats are becoming more sophisticated," said Amin H. Nasser, CEO of Saudi Aramco. "But one company, working alone, is effectively like locking the front gate while leaving the back door wide open." Companies must work together if they want to truly protect the critical energy infrastructure that billions of people around the world depend on.
Cyberattacks on the Colonial Pipeline in the United States in May 2021 and on European oil facilities in February 2022 forced the facilities to operate at limited capacity, causing huge economy and society-wide disruptions.
Common, industry-wide, cyber-resilience practices are essential, said Robert M. Lee, CEO and Co-Founder of Dragos. "As our world becomes more digitally connected it is imperative, especially for our industrial and operational technology, to ensure our infrastructure's secure and safe operation."
"The oil and gas industry is going through a digital revolution that has been a catalyst to the energy transition and sustainability. Cyber resilience is key in this revolution, as staying ahead of vulnerabilities is fundamental to our business. The pledge is a step further by developing a collective effort to embed cyber-resilience and a cyber-risk aware culture across the energy industry," said Felipe Bayón, CEO of Ecopetrol.
"The pledge advances Galp's commitment to joint action on managing cyber risks and protecting cybersecurity of critical energy infrastructure, by creating awareness and a unified stance on cyber resilience in the global energy sector," said Andy Brown, CEO of Galp.
"Petronas upholds the safety of its people, assets and the environment as our utmost priority, including reinforcing better cyber security and safety practices. Petronas is committed to and fully supports the World Economic Forum's Cyber Resilience Pledge and its principles in safeguarding our ability to deliver energy responsibly and securely," said Tengku Muhammad Taufik, CEO of Petronas. "In this respect, we believe that addressing the risks and enhancing cyber resilience is critical as the oil and gas industry embraces greater digitalization to capture valuable opportunities in this digital era."
The Forum will continue to promote the pledge across multiple industry ecosystems with the objective of facilitating the implementation of the cyber resilience principles.
New Initiative to Build An Equitable, Interoperable and Safe Metaverse
The World Economic Forum announced today a new initiative, Defining and Building the Metaverse. The initiative brings together key stakeholders to build an economically viable, interoperable, safe and inclusive metaverse. Research suggests that the metaverse is expected to grow into an $800 billion market by 2024.
At this early stage, the metaverse can develop in many ways, depending on research, innovation, investment and policy. The new initiative convenes more than 60 leading technology and other sector companies alongside experts, academics and civil society to accelerate the development of governance and policy frameworks for the metaverse and strengthen economic and social value creation opportunities.
The initiative will focus on two key areas. The first area of focus is the governance of the metaverse, how the technologies and environments of the metaverse can be developed in safe, secure, interoperable and inclusive ways. The second will focus on value creation and identify the incentives and risks that businesses, individuals and society will encounter as the metaverse comes to life. The initiative will also outline how value chains may be disrupted, industries may be transformed, new assets could be created and rights protected.
"The Defining and Building the Metaverse initiative provides the industry with an essential toolkit for ethically and responsibly building the metaverse. This will help ensure that we can fully harness this vital medium for social and economic interconnectivity in an inclusive, ethical and transformative manner," said Jeremy Jurgens, Managing Director, World Economic Forum.
Stakeholder views
"The metaverse is at an early stage in its development. Done well, the metaverse could be a positive force for inclusion and equity, bridging some of the divides that exist in today's physical and digital spaces. That's why the Defining and Building the Metaverse initiative will be so valuable. It mustn't be shaped by tech companies on their own. It needs to be developed openly with a spirit of cooperation between the private sector, lawmakers, civil society, academia and the people who will use these technologies. This effort must be undertaken in the best interests of people and society, not technology companies," said Nick Clegg, President of Global Affairs, Meta Platforms, Inc.
"The metaverse is the next inevitable step in the evolution of the internet but will require comprehensive collaboration between all ecosystem stakeholders to make it an open, safe and secure environment. As such, this Forum initiative is a robust start to addressing the key technology and policy fundamentals to enable the metaverse to fulfil its boundless potential," said Cher Wang, Founder and Chairwoman, HTC Corporation.
"While the metaverse is in its nascent stage, we believe it has the potential to deliver enhanced connections for everyone. As an industry it is incumbent upon all of us to ensure this new paradigm is developed in a way that is accessible for everyone, puts the needs of people first, enhances human connection and is developed securely with trust built in by design. It is for this reason that we are proud to participate in this cross-industry collaborative body that will define the standards for the metaverse," said Brad Smith, President and Vice-Chair, Microsoft Corporation.
"As part of Sony Group, our goal is to get closer to people, and Sony Interactive Entertainment approaches the Metaverse with the mission to further imagine the 'best place to play.' We envision a virtual world that will captivate our fans, excite global creators, and bridge these two vast communities in bold new ways. Now, with an anticipated growing community of users engaging within the Metaverse, governance is a critical and shared responsibility of all its participants. An accessible, safe, and inclusive Metaverse will require new ways of thinking and democratization as well as strong commitments from all involved," said Stephanie Burns, SVP, General Counsel, Sony Interactive Entertainment.
"At Magic Leap, we are excited about how technologies like augmented reality will transform the way we live and work, especially in growing fields like healthcare, manufacturing and the public sector. To realize the potential of these technologies, a thoughtful framework for regulation that protects users and facilitates future innovation is required, supported by all stakeholders, including businesses, consumers, government, NGOs and academia," said Peggy Johnson, CEO of Magic Leap, Inc.
"As a company that has inspired and developed generations of kids through physical play, we are uniquely positioned to help develop kids in the digital worlds of tomorrow. As the metaverse evolves, it is reshaping how people meet, play, work, learn and interact in a virtual world. To us, the priority is to help create a world in which we can give kids all the benefits of the metaverse – one with immersive experiences, creativity and self-expression at its core – in a way that is also safe, protects their rights and promotes their well-being," said Julia Goldin, Chief Product and Marketing Officer, The LEGO Group.
"The rapid advancement and adoption of the metaverse will create unforeseen complexities in terms of governance, ethics, social and industrial effects. Thus, the need for collective intelligence to anticipate, analyse, design, experiment on and constantly revise governance measures and frameworks will be crucial. It will be an honour for us from CJ Group to make contributions along with dedicated and leading colleagues from around the world to the World Economic Forum's metaverse initiative," said Dr. Cha Inhyok, Chief Executive Officer, CJ Olive Networks & Group Chief Digital Officer, CJ Corporation.
"In these early stages of development of the metaverse, it is important to define the operating principles, standards and ways of working as we go forward. Frameworks that account for openness, interoperability and safety are fundamental to long-term sustainability and success of these shared ecosystems and communities. We look forward to contributing to the World Economic Forum's committees for this new initiative," said Nuala O'Connor, Senior Vice-President & Chief Counsel, Digital Citizenship, Walmart Inc.
"Animoca Brands is pleased to be a part of the inaugural metaverse initiative launched by the World Economic Forum and we look forward to a dialogue with our industry colleagues as we navigate the potential of true digital ownership in the open metaverse," said Yat Siu, Co-founder and Chairman, Animoca Brands.
Taking active steps to form a strong foundation for metaverse development is one of the key tasks humanity has to fulfil this decade. We are proud to be part of the World Economic Forum's metaverse group and give our insights and suggestions regarding these topics, particularly that of interoperability. We are keen to further develop decentralized ways to allow users the ability to move freely between virtual reality worlds and keep their digital identities and belongings truly theirs," said Artur Sychov, Founder and CEO of Somnium Space.
Growing Intra-Africa Trade through Digital Transformation of Customs and Borders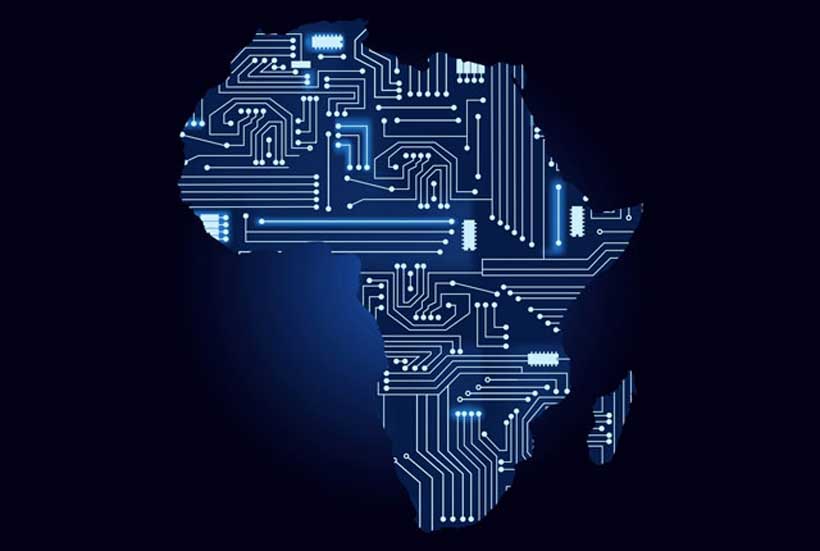 The digital transformation of customs and borders in Africa could improve efficiencies in processes, such as administration at customs and borders, and yield trade gains on the continent of $20 billion a year. A new report by the World Economic Forum, Growing Intra-Africa Trade through Digital Transformation of customs and borders, launched today at the Annual Meeting 2022 in Davos, provides a pragmatic perspective on the non-tariff barriers in border and customs services that can be exponentially improved through digital transformation to increase intra-Africa trade.
The report, written in collaboration with Deloitte, is launched at the convening of the Forum Friends of the Africa Continental Free Trade Area (AfCFTA), a multistakeholder group that supports implementation of the goals set out by AfCFTA through public-private collaborations. The group comprises Paul Kagame, President of Rwanda,; Wamkele Mene, Secretary-General, of the African Continental Free Trade Area Secretariat; Patrice Motsepe, Founder and Executive Chairman, African Rainbow Minerals; and Jim Ovia, Chairman, Zenith Bank among others.
The AfCFTA implementation, which started in January 2021, has the potential to increase intra-African trade from its current 18% of total trade to 50% by 2030. It also has the potential to lift 30 million people out of extreme poverty. However, achieving its full potential depends on putting in place significant policy reforms and trade facilitation measures.
Kavitha Prag, Africa Lead, Enterprise Technology and Performance at Deloitte Africa, said: "The African Free Trade Area agreement can be a great catalyst for Africa's growth and development, but its full realization hinges on the introduction of efficiencies, including the improvement of customs processes. Digital transformation of border posts and customs is thus a crucial and necessary step in the implementation of the protocol, especially for many of Africa's landlocked countries."
Various countries and the regional economic communities are making efforts to build better trade networks enabled by world-class logistics networks that can withstand recent supply chain shocks such as the COVID-19 pandemic and geopolitical tensions.
The report highlights insights from the Logistic Performance Index as well as key insights from case studies demonstrating the quantifiable value of digital reforms in countries such as Ghana, Kenya and Uganda. The paper is a call to action for more integrated digital reforms that can drive higher impact through public-private partnerships that sets the course for Africa's post-pandemic recovery and growth.
"Even after tariffs are lowered, and simplified procedures put in place, the full benefits of the AfCFTA will not be realized unless non-tariff barriers to trade are also addressed," said Chido Munyati, Head of Africa at the World Economic Forum. "Policy-makers can make a difference by implementing digital solutions."
The report calls on the following policy support to enable digital transformation:
– Legislative support and acceptance that embraces new practices such as e-signatures or the use of drones to monitor cargo
– Buy-in from the various agencies that enable these operations to embrace digital reforms and embed them in their processes
– Take action based on demand-driven interventions that lead to higher adoption of rates by all organizations and position intra-Africa trade as more cost- and time-competitive
– Develop skills of services agents that can maximize the potential of the digital solutions
– Better co-ordination among AfCFTA members to establish Single Customs Territories
The World Bank notes that while African exports of goods and services have seen their fastest growth in the past decade, the volumes remain low at just three per cent of global trade. The bank says boosting intra-regional trade requires improvement of physical integration, such as cross-border energy, transport and connectivity infrastructure, strengthening cooperation by harmonizing customs rules and procedures, and facilitating business integration through regional electronic settlement systems, an electronic cargo-tracking system, and easing restrictions on services trade.