4 Ways to Recover Deleted Pictures on Windows Device
In today's digital era, most of our pictures are stored on electronic devices like mobile and computers. But this convenient method doesn't guarantee that you can't lose your favorite photos accidentally.
There could be several scenarios in which you could end up losing important data like documents, photos, etc. Sometimes, we delete them by mistake, even from the Recycle Bin (because of the Shift + Delete command), and sometimes they can get damaged due to file corruption. Regardless of the exact reason, it can be very frustrating to know that your photos are forever gone from your Windows gallery.
But thankfully, there is little reason to worry. There are certain proven ways to recover permanently deleted photos on Windows 10. You will know about some of these ways in the upcoming sections of this article. But before that let's know why this happens.
Reasons for Deletion of Pictures on Windows 10
The most common causes behind photo deletion in Windows 10 are:
· Clearing Recycle Bin without restoring important photos
While clearing our recycle bin, sometimes we also remove those important photos which we didn't remember to restore.
· Unplanned hard drive format
If, due to a system crash or a similar disaster, you end up formatting your hard drive without taking a backup, your important data and photos will get deleted.
· Virus or Malware
Photos and other files can be lost or deleted due to a virus or malware attack on your computer.
No matter how your photos actually got deleted, the good news is that you can recover them without much trouble. The next section will demonstrate how.
How to retrieve deleted pictures on Windows 10
1. Restore Deleted Pictures from Recycle Bin
Whenever a file or picture gets deleted in Windows 10, by default it moves to the Recycle Bin (unless you use Shift + Delete when deleting it).
You can easily get your photos back from the Windows Recycle Bin by following the below-mentioned steps.
Find Recycle Bin icon located on your Windows 10 Desktop.
Double click to open it.
Search and locate the photos you want to restore from the deleted files list.
Select the photos and right-click on them. Then select the Restore option from the drop-down list that appears.
After this, all selected photos will be restored to their original location.
2. Use File History to Recover the Pictures
The File History feature in Windows 10 creates an automatic backup of any audio, video, document, and photo within a "system restore" point. It works regularly to build up a library of previous versions of your files stored on your computer storage device, so that you always have a backup of your data. You can easily browse through these past iterations to restore the photos that you've deleted by mistake.
Just follow the below-mentioned steps:
Click on the Quick Access icon located in your left-hand side toolbar.
Open the folder which contained your lost files. In the Home tab, click on the History icon to open up File History.
If you want to recover all files, simply click on the green icon at the bottom.
To recover a specific file, click on it to see its different versions.
Select the version you want to recover and click on the Restore option. The file will get back to its original location.
Note: This solution will work only if you have File History turned 'On' on your Windows 10 computer. If it isn't enabled, follow these steps to enable it for the future:
Launch Windows Settings from the Start menu
Go to Update & Security, and then select Backup.
Now click on Add a Drive and also enable the "Automatically back up my files" function.
After this, File History will make updated copies of your files every hour.
3. Restore Deleted Pictures Using Windows Backup
If you've made a backup of your data manually or enabled the automatic Windows backup functionality, you can easily get your deleted photos restored on Windows 10. To restore files from your manual backup, most of us already know the easy steps. Just copy the needed files and photos from the backup folder and paste them into the desired location of your device.
To restore your pictures from Windows backup follow these steps:
Open the Windows Control Panel from the Start menu. Then click on System and Maintenance, and select Backup and Restore.
Now click on Restore your files.
Click Browse for files to select the backup files created before.
For restoring backup files or folders, select the desired location or original location.
Now, wait for the restoring process to complete and then check your photos.
4. Use Photo Recovery Software
If none of the above-listed methods work for you, avoid wasting any more time and switch to a professional photo recovery tool to recover permanently deleted photos on Windows 10. It is the most convenient and effective method for any user to recover any type of file that is lost on a computer. Such software come at a price, but they are totally worth it.
We recommend using Stellar Photo Recovery software for the purpose. Stellar Photo Recovery is a professional-grade application that can restore lost, damaged, or deleted photos from a multitude of devices. It can recover various file formats like JPEG, PNG, GIF, TIFF, BMP, and even RAW without any trouble. You can recover multiple photos with this tool simultaneously.
Stellar Photo Recovery makes the whole photo recovery process so simple that even a beginner can recover photos with it. It is completed within the few easy to follow steps detailed below:
Visit the official website for Stellar Photo Recovery and download and install it on your computer.
Launch the application and from the home screen, select the location that you wish to scan to recover deleted photos from. Once selected, click on the Scan button at the bottom.
After the scan completes (which may take some time depending on the amount of data stored at the location you selected), you will be able to see all recoverable data listed in a tree-view in the software interface's left-hand side panel. From here you can double-click on any photo to preview it in the right-hand side panel and be assured of recovering it.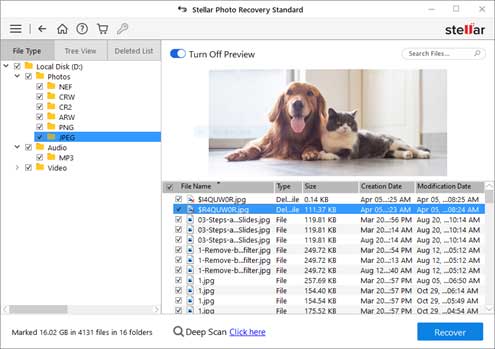 Finally select the photos you wish to recover and click on the Recover button at the bottom.
To sum up
No one welcomes an unnecessary loss of their precious photos, but sadly, it is something that happens despite our best efforts. In such cases, all the above mentioned methods are quite effective on any Windows 10 device. You can easily recover permanently deleted photos on Windows 10 by using these methods according to the level of your problem. But it's always important to back up your files to counter this problem beforehand.
Global CEOs Commit to Collective Action on Cyber Resilience
For the first time, leading oil and gas stakeholders are calling for industry to come together to stop harmful cyberattacks.
The action is in response to major security breaches in the past two years that have highlighted the vulnerability of critical infrastructure. At the World Economic Forum Annual Meeting 2022, 18 companies have come together to take a Cyber Resilience Pledge, in recognition of the fact that much more collective preparedness is needed.
The pledge aims to mobilize global commitment towards strengthening cyber resilience across industry ecosystems. Organizations endorsing the pledge commit to collaborating and taking collective action on cyber resilience. Launched with the support of organizations engaged in the World Economic Forum's Cyber Resilience in Oil and Gas initiative, the pledge seeks to empower organizations to take concrete steps to enhance cyber resilience across their industry.
The organizations that have taken the pledge are: Aker ASA, Aker BP, Aramco, Check Point Software Technologies, Claroty, Cognite, Dragos, Ecopetrol, Eni, EnQuest, Galp, Global Resilience Federation, Maire Tecnimont, Occidental Petroleum, OT-ISAC, Petronas, Repsol and Suncor.
"First endorsed by key CEOs in the oil and gas value chain, the Cyber Resilience Pledge is a landmark step as it signals recognition of the complexities of building a cyber-resilient industry ecosystem and a commitment towards collective action to achieve it," said Alexander Klimburg, Head, Centre for Cybersecurity, World Economic Forum. "The World Economic Forum Centre for Cybersecurity is proud to have led this effort in conjunction with our partners. We look forward to scaling the pledge to other industries in the future."
The pledge promotes a shift towards a resilience-by-design culture, ecosystem-wide, cyber-resilience plans and greater collaboration between players.
"As the world deepens its digital footprint, cyber threats are becoming more sophisticated," said Amin H. Nasser, CEO of Saudi Aramco. "But one company, working alone, is effectively like locking the front gate while leaving the back door wide open." Companies must work together if they want to truly protect the critical energy infrastructure that billions of people around the world depend on.
Cyberattacks on the Colonial Pipeline in the United States in May 2021 and on European oil facilities in February 2022 forced the facilities to operate at limited capacity, causing huge economy and society-wide disruptions.
Common, industry-wide, cyber-resilience practices are essential, said Robert M. Lee, CEO and Co-Founder of Dragos. "As our world becomes more digitally connected it is imperative, especially for our industrial and operational technology, to ensure our infrastructure's secure and safe operation."
"The oil and gas industry is going through a digital revolution that has been a catalyst to the energy transition and sustainability. Cyber resilience is key in this revolution, as staying ahead of vulnerabilities is fundamental to our business. The pledge is a step further by developing a collective effort to embed cyber-resilience and a cyber-risk aware culture across the energy industry," said Felipe Bayón, CEO of Ecopetrol.
"The pledge advances Galp's commitment to joint action on managing cyber risks and protecting cybersecurity of critical energy infrastructure, by creating awareness and a unified stance on cyber resilience in the global energy sector," said Andy Brown, CEO of Galp.
"Petronas upholds the safety of its people, assets and the environment as our utmost priority, including reinforcing better cyber security and safety practices. Petronas is committed to and fully supports the World Economic Forum's Cyber Resilience Pledge and its principles in safeguarding our ability to deliver energy responsibly and securely," said Tengku Muhammad Taufik, CEO of Petronas. "In this respect, we believe that addressing the risks and enhancing cyber resilience is critical as the oil and gas industry embraces greater digitalization to capture valuable opportunities in this digital era."
The Forum will continue to promote the pledge across multiple industry ecosystems with the objective of facilitating the implementation of the cyber resilience principles.
New Initiative to Build An Equitable, Interoperable and Safe Metaverse
The World Economic Forum announced today a new initiative, Defining and Building the Metaverse. The initiative brings together key stakeholders to build an economically viable, interoperable, safe and inclusive metaverse. Research suggests that the metaverse is expected to grow into an $800 billion market by 2024.
At this early stage, the metaverse can develop in many ways, depending on research, innovation, investment and policy. The new initiative convenes more than 60 leading technology and other sector companies alongside experts, academics and civil society to accelerate the development of governance and policy frameworks for the metaverse and strengthen economic and social value creation opportunities.
The initiative will focus on two key areas. The first area of focus is the governance of the metaverse, how the technologies and environments of the metaverse can be developed in safe, secure, interoperable and inclusive ways. The second will focus on value creation and identify the incentives and risks that businesses, individuals and society will encounter as the metaverse comes to life. The initiative will also outline how value chains may be disrupted, industries may be transformed, new assets could be created and rights protected.
"The Defining and Building the Metaverse initiative provides the industry with an essential toolkit for ethically and responsibly building the metaverse. This will help ensure that we can fully harness this vital medium for social and economic interconnectivity in an inclusive, ethical and transformative manner," said Jeremy Jurgens, Managing Director, World Economic Forum.
Stakeholder views
"The metaverse is at an early stage in its development. Done well, the metaverse could be a positive force for inclusion and equity, bridging some of the divides that exist in today's physical and digital spaces. That's why the Defining and Building the Metaverse initiative will be so valuable. It mustn't be shaped by tech companies on their own. It needs to be developed openly with a spirit of cooperation between the private sector, lawmakers, civil society, academia and the people who will use these technologies. This effort must be undertaken in the best interests of people and society, not technology companies," said Nick Clegg, President of Global Affairs, Meta Platforms, Inc.
"The metaverse is the next inevitable step in the evolution of the internet but will require comprehensive collaboration between all ecosystem stakeholders to make it an open, safe and secure environment. As such, this Forum initiative is a robust start to addressing the key technology and policy fundamentals to enable the metaverse to fulfil its boundless potential," said Cher Wang, Founder and Chairwoman, HTC Corporation.
"While the metaverse is in its nascent stage, we believe it has the potential to deliver enhanced connections for everyone. As an industry it is incumbent upon all of us to ensure this new paradigm is developed in a way that is accessible for everyone, puts the needs of people first, enhances human connection and is developed securely with trust built in by design. It is for this reason that we are proud to participate in this cross-industry collaborative body that will define the standards for the metaverse," said Brad Smith, President and Vice-Chair, Microsoft Corporation.
"As part of Sony Group, our goal is to get closer to people, and Sony Interactive Entertainment approaches the Metaverse with the mission to further imagine the 'best place to play.' We envision a virtual world that will captivate our fans, excite global creators, and bridge these two vast communities in bold new ways. Now, with an anticipated growing community of users engaging within the Metaverse, governance is a critical and shared responsibility of all its participants. An accessible, safe, and inclusive Metaverse will require new ways of thinking and democratization as well as strong commitments from all involved," said Stephanie Burns, SVP, General Counsel, Sony Interactive Entertainment.
"At Magic Leap, we are excited about how technologies like augmented reality will transform the way we live and work, especially in growing fields like healthcare, manufacturing and the public sector. To realize the potential of these technologies, a thoughtful framework for regulation that protects users and facilitates future innovation is required, supported by all stakeholders, including businesses, consumers, government, NGOs and academia," said Peggy Johnson, CEO of Magic Leap, Inc.
"As a company that has inspired and developed generations of kids through physical play, we are uniquely positioned to help develop kids in the digital worlds of tomorrow. As the metaverse evolves, it is reshaping how people meet, play, work, learn and interact in a virtual world. To us, the priority is to help create a world in which we can give kids all the benefits of the metaverse – one with immersive experiences, creativity and self-expression at its core – in a way that is also safe, protects their rights and promotes their well-being," said Julia Goldin, Chief Product and Marketing Officer, The LEGO Group.
"The rapid advancement and adoption of the metaverse will create unforeseen complexities in terms of governance, ethics, social and industrial effects. Thus, the need for collective intelligence to anticipate, analyse, design, experiment on and constantly revise governance measures and frameworks will be crucial. It will be an honour for us from CJ Group to make contributions along with dedicated and leading colleagues from around the world to the World Economic Forum's metaverse initiative," said Dr. Cha Inhyok, Chief Executive Officer, CJ Olive Networks & Group Chief Digital Officer, CJ Corporation.
"In these early stages of development of the metaverse, it is important to define the operating principles, standards and ways of working as we go forward. Frameworks that account for openness, interoperability and safety are fundamental to long-term sustainability and success of these shared ecosystems and communities. We look forward to contributing to the World Economic Forum's committees for this new initiative," said Nuala O'Connor, Senior Vice-President & Chief Counsel, Digital Citizenship, Walmart Inc.
"Animoca Brands is pleased to be a part of the inaugural metaverse initiative launched by the World Economic Forum and we look forward to a dialogue with our industry colleagues as we navigate the potential of true digital ownership in the open metaverse," said Yat Siu, Co-founder and Chairman, Animoca Brands.
Taking active steps to form a strong foundation for metaverse development is one of the key tasks humanity has to fulfil this decade. We are proud to be part of the World Economic Forum's metaverse group and give our insights and suggestions regarding these topics, particularly that of interoperability. We are keen to further develop decentralized ways to allow users the ability to move freely between virtual reality worlds and keep their digital identities and belongings truly theirs," said Artur Sychov, Founder and CEO of Somnium Space.
Growing Intra-Africa Trade through Digital Transformation of Customs and Borders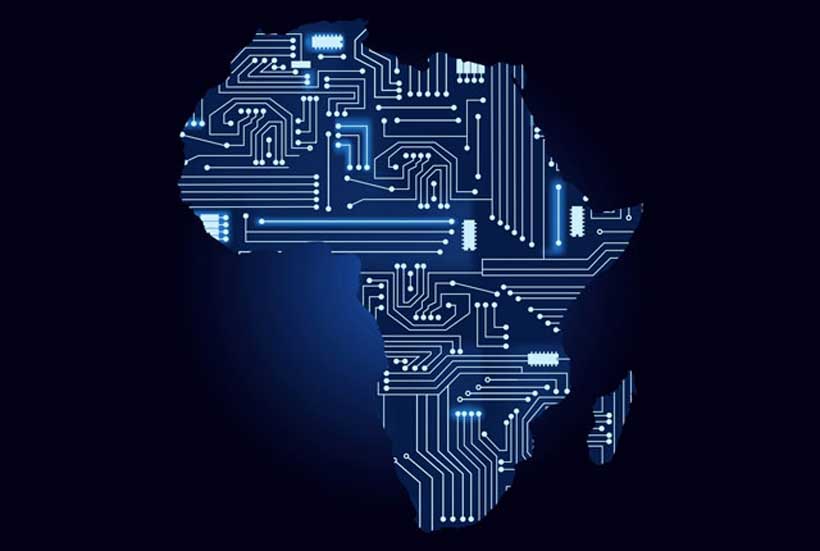 The digital transformation of customs and borders in Africa could improve efficiencies in processes, such as administration at customs and borders, and yield trade gains on the continent of $20 billion a year. A new report by the World Economic Forum, Growing Intra-Africa Trade through Digital Transformation of customs and borders, launched today at the Annual Meeting 2022 in Davos, provides a pragmatic perspective on the non-tariff barriers in border and customs services that can be exponentially improved through digital transformation to increase intra-Africa trade.
The report, written in collaboration with Deloitte, is launched at the convening of the Forum Friends of the Africa Continental Free Trade Area (AfCFTA), a multistakeholder group that supports implementation of the goals set out by AfCFTA through public-private collaborations. The group comprises Paul Kagame, President of Rwanda,; Wamkele Mene, Secretary-General, of the African Continental Free Trade Area Secretariat; Patrice Motsepe, Founder and Executive Chairman, African Rainbow Minerals; and Jim Ovia, Chairman, Zenith Bank among others.
The AfCFTA implementation, which started in January 2021, has the potential to increase intra-African trade from its current 18% of total trade to 50% by 2030. It also has the potential to lift 30 million people out of extreme poverty. However, achieving its full potential depends on putting in place significant policy reforms and trade facilitation measures.
Kavitha Prag, Africa Lead, Enterprise Technology and Performance at Deloitte Africa, said: "The African Free Trade Area agreement can be a great catalyst for Africa's growth and development, but its full realization hinges on the introduction of efficiencies, including the improvement of customs processes. Digital transformation of border posts and customs is thus a crucial and necessary step in the implementation of the protocol, especially for many of Africa's landlocked countries."
Various countries and the regional economic communities are making efforts to build better trade networks enabled by world-class logistics networks that can withstand recent supply chain shocks such as the COVID-19 pandemic and geopolitical tensions.
The report highlights insights from the Logistic Performance Index as well as key insights from case studies demonstrating the quantifiable value of digital reforms in countries such as Ghana, Kenya and Uganda. The paper is a call to action for more integrated digital reforms that can drive higher impact through public-private partnerships that sets the course for Africa's post-pandemic recovery and growth.
"Even after tariffs are lowered, and simplified procedures put in place, the full benefits of the AfCFTA will not be realized unless non-tariff barriers to trade are also addressed," said Chido Munyati, Head of Africa at the World Economic Forum. "Policy-makers can make a difference by implementing digital solutions."
The report calls on the following policy support to enable digital transformation:
– Legislative support and acceptance that embraces new practices such as e-signatures or the use of drones to monitor cargo
– Buy-in from the various agencies that enable these operations to embrace digital reforms and embed them in their processes
– Take action based on demand-driven interventions that lead to higher adoption of rates by all organizations and position intra-Africa trade as more cost- and time-competitive
– Develop skills of services agents that can maximize the potential of the digital solutions
– Better co-ordination among AfCFTA members to establish Single Customs Territories
The World Bank notes that while African exports of goods and services have seen their fastest growth in the past decade, the volumes remain low at just three per cent of global trade. The bank says boosting intra-regional trade requires improvement of physical integration, such as cross-border energy, transport and connectivity infrastructure, strengthening cooperation by harmonizing customs rules and procedures, and facilitating business integration through regional electronic settlement systems, an electronic cargo-tracking system, and easing restrictions on services trade.