Addressing gender inequalities in research through institutional change
Gender equality and inclusion are key metrics by which performance is measured in industry today. Research is no exception. While there is no quick fix to eliminating gender disparities, the EU has identified the structural changes needed in policies and programmes to increase the participation of women in research and innovation and improve their career prospects.
If you are a woman in scientific research and keen on climbing the promotion ladder, chances are your path will be long. It will also require an equal measure of confidence, commitment and courage. While there are many challenges to building a successful research career – for many women it can prove to be a real obstacle course.
Promoting equality through institutional change
The importance of institutional transformation through instruments like Gender Equality Plans (GEPs) was highlighted recently by Mariya Gabriel, the European Commissioner for Innovation, Research, Culture, Education and Youth. 'Horizon Europe, our €95.5 billion research and innovation programme, now has new eligibility criteria,' she said. 'To receive EU funding, public bodies, research organisations, and higher education institutions must have a Gender Equality Plan in place.'
Gender equality has been a key priority in the European Research Area for over a decade. To remove barriers, research funding and performing organisations, including universities, were invited to implement institutional change through GEPs, and support has been provided under the EU's research and innovation funding programmes FP7 and Horizon 2020.
GEPs are "drivers" for systemic institutional change, according to Dr Angela Wroblewski, a sociologist and senior researcher at the Institute for Advanced Studies in Vienna. This is why the European Commission's monitoring of the implementation of the GEP requirement is key to supporting gender equality within the research sector.
As coordinator of the Horizon 2020 structural change project TARGET, her work takes an approach that goes beyond the formal adoption of a GEP. By initiating institutional change in seven gender equality innovating institutions in the Mediterranean basin, including universities and research funding organisations, the project introduced a reflexive policy (reflecting on what worked and what didn't work) and tools for each stage of the GEP – from planning and implementation to monitoring and self-assessment.
'When the project started in 2017, the countries where our institutions are located did not have established policies for gender equality in research and innovation,' said Dr Wroblewski. 'This has changed. Most importantly, our participating institutions managed to become visible as pioneers in the field of gender equality. I think this is a very important and interesting result because these pioneers may also influence the national discourse.'
The national context is important. There is no one-size-fits-all solution. Any approach to institutional change needs to be tailored to fit the national context, as well as the nature, history, and mission of each organisation.
'The challenge is to find the best solution for each institution and to have a look at the national context,' explained Dr Wroblewski. 'Take the "leaky pipeline" phenomenon in which female researchers "leak" out from their career path. While it is very pronounced in Central European countries like Austria and Germany, the situation in Bulgaria and Romania, for instance, is different.'
In terms of the "leaky pipeline" phenomenon, an increase in the number of women among graduates does not automatically result in an increase in the share of women among researchers or top academic staff. Many women "disappear" in the transitions from PhD student to post-doctoral fellow and to assistant professor. Others face obstacles that either slows their progression or blocks it completely. This combines with the "glass ceiling" or "sticky floor" effects.
'This is a problem in most European countries,' said Dr Wroblewski.
Reflecting on the work carried out through TARGET, which ended in December 2021, she said: 'It's very impressive what the institutions managed to achieve even in difficult contexts. For instance, the Romanian Accreditation Agency ARACIS became the first Romanian institution to adopt a gender equality plan. And the University Hassan II Casablanca became the first university in Morocco to adopt a Charter for Equality.'
'Based on the feedback from our partner institutions, we learned it is very important to have targeted gender equality plans and to have the support to develop such plans,' she added. 'It is not an easy task!'
GEPs to fill the gender gaps
Entrenched gender stereotypes and gender bias are a big part of the difficulties encountered, according to Jörg Müller, a sociologist and coordinator of the ACT project.
'I'm especially interested in how gender imbalances are made durable and continuously reproduced over time,' he said. 'There are many types of gender imbalances. Among the most persistent are the under-representation of women in the decision-making positions or at the highest level in academia.'
Why does it exist? While the answer is complex, the main reasons stand out. 'The short answer is because we live in societies that have been and are still dominated by men,' explained Müller. Gender inequality is built into the very structure of our societies. It is men who hold positions of power, decide over resources and provide the blueprint for what is valued and what is not.'
Since 2018, Müller has been investigating gender equality and institutional change. Through ACT, he has coordinated researchers from 17 institutions across the EU Member States in the creation of Communities of Practices – organic instruments of innovation in which groups of practitioners work together to solve concrete challenges. ACT supported the implementation of 8 Communities of Practice (within 144 organisations in Europe and Latin America) to promote gender equality through institutional change.
'This is an extraordinary achievement and shows the commitment of those involved towards a more inclusive research and innovation environment,' said Müller. 'The Communities of Practices in many cases did allow practitioners to overcome their isolation and connect with others working in the field of gender equality. As a result, especially in Poland, many organisations made huge advances.'
This is one of the benefits of having a uniform framework to evaluate the organisational efforts. 'This is crucial in relation to the latest advances put forward by the European Commission, namely making Gender Equality Plans an eligibility criterion to access Horizon Europe funding. This is a huge step forward.'
A next step could be the creation of a European award scheme through the CASPER project. 'If a European award and certification system for gender equality is implemented, there will be a uniform framework to evaluate institutional efforts in terms of gender equality plans by organisations across Europe,' explained Müller.
To increase public awareness of the importance of addressing gender equality in academic and research organisations, the European Commission is launching the "EU Award for (Academic) Gender Equality Champions" this year. Meant as a booster and to complement the requirement for higher education and research organisations applying to Horizon Europe to have in place a GEP, it will be awarded to up to four academic or research organisations.
The need to support gender equality plans
Despite some national differences, there is a common thread woven throughout all European countries: the design of successful GEPs requires both short-term and long-term commitment. This is the main goal of the SPEAR project, launched in 2019 by the University of Southern Denmark. It assists European research organisations to design their own Gender Equality Plans. By doing so, it also initiated the necessary institutional change.
'My biggest – and happiest – takeaway from the first three years of SPEAR is how creative and effective our partners have been in applying the existing resources and knowledge to their specific contexts – and how far it is possible to go when we have access to competent guidance and time and support for qualified joint reflections,' said Eva Sophia Myers, SPEAR coordinator.
In her role as leader of the Gender Equality Team at University of Southern Denmark, Myers knows all too well the challenges relating to gender equality, especially in the realm of scientific research. She underlines two types of challenges. The first set of challenges result from deeply embedded traditions, norms, practices, structures, systems and procedures. The second rests on competition, elitism, power and privileges.
'Both manifest in the "real world" and in each of our minds and cognitive systems – and the two mutually enhance each other,' she explained. 'This means all of us favour certain directions and our everyday behaviours and decisions are largely influenced by these biases, norms and stereotypes.'
Breaking free of stereotypes hinges on our willingness to "open up" to new understandings and different perspectives. According to Myers, however, resistance is inevitable. She explained: 'Academia is highly competitive and often the competition is about a limited pool of resources. All this gives rise to fierce power struggles and dynamics. Successful structural change brought about by gender equality approaches will inevitably challenge the status quo – including those in power positions… So, if members of academia are truly advocates of meritocracy, then working actively for inclusivity and gender equality is the only way forward!'
Rising through the ranks herself – from student assistant, research assistant, project coordinator, research administrator to inhouse organisational consultant to head of faculty administration and now head of her university's gender equality team, Myers is an advocate of the structural change approach. 'I find this approach to gender equality in academia to be very closely aligned with the beautiful and lofty values and ideals of academia,' she said.
'And in my experience, a deep integration of approaches that further inclusivity into daily practices in the universities, qualifies the efforts of university managers, PhD supervisors, teachers and researchers.'
Gender equality
The European Commission is committed to promoting gender equality in research and innovation and is taking concrete steps to address these challenges through Horizon Europe, in line with the Communication A New ERA for Research and Innovation and the new Gender Equality Strategy 2020-2025. Additionally, efforts to address the underrepresentation of women in certain fields of study (such as STEM) and in decision-making positions at universities are outlined in the recent European Strategy for Universities.
Horizon Europe has set gender equality as a crosscutting principle and aims to eliminate gender inequality and intersecting socio-economic inequalities throughout research and innovation systems, including by addressing unconscious bias and systemic structural barriers.
The research in this article was funded by the EU. This article was originally published in Horizon, the EU Research and Innovation Magazine. 
Return of Honesty for our Global Social Compact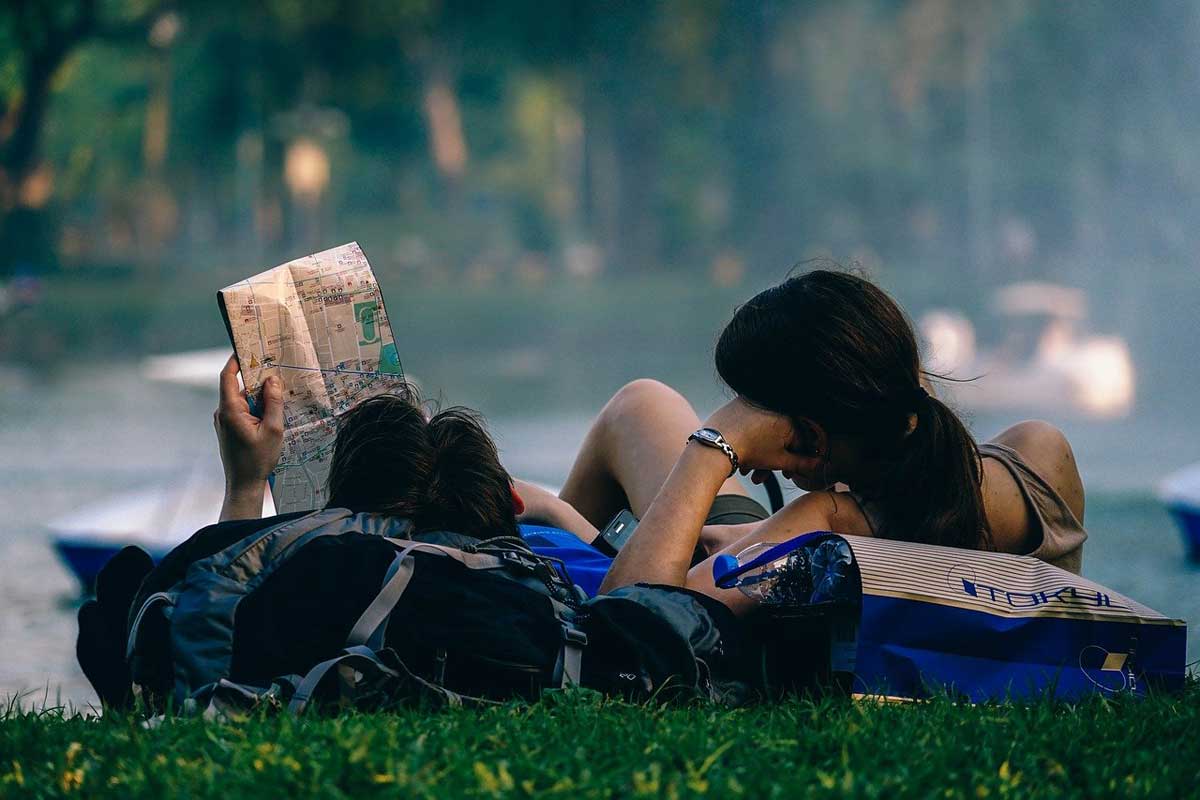 From what point of view are you looking to understand your surroundings?
To study the whole universe from the beginning until the current date is a time-consuming process. Not even a historian can explore all the information and right education about the existence of the things in the whole world including the creatures and species, the materials, and the living and non-living things alike. There are hundreds of subjects that we can tap on to curb history. There are plenty of different fields of study that we can explore to fully understand everything. From the point that we study all the branches of Science, Mathematics, Engineering, Architecture, Liberal Arts, Commerce, and History from the Universe to the planets- this will widen our perception of all the abstract and concrete involvement of matter to which we depend on for our needs as humans.
In the current state- the earth is in severe pain and humans are struggling to survive against the global problems including pandemics, endemics, famine, health problems, etc. to which species could hardly find ways to survive.
In this writing, thoughts on global problems are stated about what's happening on this planet and why we should be prepared and change how we deal with the earth; by protecting it, preserving it, and using what we only need and not what we want to have.
These are the main focus of this writing:
1. Dreams
2. Inventions (ideas)
3. Actions
4. Cults (Secret Societies; cults, freemason, Illuminati)
5. Education
6. Time
It's hard to accept the fact thinking and looking at how the Earth consistently suffers.
So, this time, find out the truth.
Based on the Statistical data from a website; There are 7.9 bn people on the earth now. And there are 7.9 bn voices to consider believing and not believing about how the planet shall be used or abused.
There are hundreds of millions of individuals who are condemned to share the truth on how to preserve what God has given to us for free.
Who are these individuals?
These are the kids, teens, youths, young adults, adults, and seniors in different careers and professions who have worked hard and done their best to speak their voice to the public providing solutions, ideas, thoughts, programs, lessons, agendas, inventions, and new technologies for the sake of the welfare of the citizens of each nation.
Humans are prone to negative thinking. In Psychology, the human brain is so powerful as it is also regarded as a supercomputer that could produce billions of currents per second – that's thoughts afterthoughts.
Why Education is necessary for the 21st century for each person to realize the actions that we take and how we should be accountable for them?
Who is to blame?
All of us are to blame. All of us are the fruits of our labors.
BUT there's something that we all shall understand. This is the lesson of telling ourselves that we are also the ones who could save the whole world.
We must put into our hearts and our minds- that we are learners and educators. That we could easily create and build an idea based on its purpose regardless of its efficacy in its form.
We also needed to fix our mistakes and conform to righteousness. Since the beginning of civilization, globalization, industrialization, commercialization, and the revolution and evolution of ideas– humans used to take advantage of the natural resources and natural reserves of the earth from land surfaces, ocean surfaces, and sky surfaces for the unconditional reasons which seemed to be unacceptable to my point of view.
People do it because of their DREAMS.
People have forgotten to conceptualize whether their plans are destructors or contributors to the wholesomeness of the living things and non-living things.
The kids in this era will have to accept the consequences of what the people in past and world history from the 7 continents and 204 nations have completely- brought into the earth as an implementation of ideas for survival.
Ideas are in the form of abstracts. We could hardly change our habits of not understanding what we want. We must try to understand our obsession and – that's in the form of dreams.
Have you tried asking yourself about your dreams?
Let me tell you this.
There are different types of dreams. A dream is the foundation of an invention. And let's dig deeper about building an invention for your dreams.
It is truly easy to build an invention by harnessing the extreme gifts of Nature. But have you ever thought about what you envision? Go and try to ask yourself whether you would be one of them. Don't fit yourself into those people who only care for their dreams. These types of people are selfish.
If you know what your dreams are for and who will benefit from them- you may show consideration not only for your advantage but also to give relief to the ones who might be using your ideas.
Inventors on the planet earth have brought massive changes to the outlook of the future. Science is everywhere. Mathematics is everywhere. Engineering is everywhere. Graphics are everywhere. Architecture is everywhere. Everything is structured into systems just like music.
Now imagine this…. If everything is music from the solar system to the planets- when you strum the strings it creates vibrations. Vibrations are everywhere. Listen to the soundwaves that your ears create. These are vibrations. Everything on the earth through abstract and concrete forms is made of music. Music is everywhere. In Electrical engineering, music plays a huge role in how understanding the existence of an infinite source of vibrative power through the land (magnetic power), ocean (hydropower), and sky (geothermal power). Therefore, if you do something no matter how small it is- it would certainly build an impact whether it's negative or positive- it would not appear naturally. Our emotions and feelings are vibrative currents coming from our brain cells. We create our vibrations and we build a structure with them. Normally, we attract others to join us in anything that makes us happy. This type of action was built-in vibrations. You attracted someone and it's like you used magnetism to attract another person to feel your vibrations.
It is just a matter of learning what to think and not how to think. Because thoughts affect events.
So, are the inventive ideas that we create for us to relieve ourselves with our possessions to succeed–fully enough to not worry about?
Having a passion and dream to become a scientist, inventor, engineer, architect, mathematician, researcher, entrepreneur, banker, educator, academic, or doctor– is a long journey. The people involved in building ideas either for their benefit or for the sake of others- are spending much time making their concepts work. And they would thrive hard just to make it happen. That's the human spirit.
In Psychology, ideas are powerful. It is like a magnet. It attracts positive and negative events.
Mostly, dreamers in the 21st century are not using wisdom.
Now, imagine this…
You have to think about the current status of the world.
There are thousands of global problems. All of these problems create effects. There's no such term as one problem; or one solution because things create positive effects and negative effects. Everything is connected like a circuit. Everything is in the form of a system. And one of the biggest systems is the system of greedy and corrupt people. Global issues are all systematically linked and caused by similar attributes.
One of the biggest issues is getting the people to take action and eliminating the greed the people of wealth have. We also need to enlighten ourselves on how we can remove the crazy leaders of the world, and motivate people to participate in solving global issues, not for profit but for the safety of everyone against the effects of each one's daily activities globally. And everyone can start by doing something small, and building upon it. We are accountable for our actions and aside from not buying things that we don't need- we must allow wisdom to cleanse our mind, heart, soul, and attitude toward the planet and every being. It is said that though the human race has made tremendous progress in science and technology, we still have war, poverty, greed, and exploitation. Those are some of the same problems that have existed since ancient times. Things are important to hold onto including dreams and goals and visions for the future. It is not all about what you want to achieve, but it is all about what you are required to accomplish; for getting rid of the existing global issues and not consume the time every day for adding more problems. That's what is happening now. Instead of fixing the existing issues, billions of people and leaders are creating new issues. Everyone's mind is lost from the realistic way of living. We have survival needs as humans and we only need to focus on those and not on external possessions.
Never forget to apply wisdom because an idea is useless if it would only destruct the world. If this idea is just a want and not a need for a living and survival, it would push the earth into a pressured situation. It will destruct the natural resources and natural reserves and all humans will die, not because of money and killing but because of lack of oxygen and lack of landmass as our foundation for survival. We need to practice using analysis to understand our current situation. We must acquire the right knowledge about the consensus of each country by determining the events and the increase of population per day and the usage of different services and products domestically and through international trading.
Now, imagine yourself as a genius who thinks about everything and who studies everything. Someone who can make a change.
How long are we going to do this to the humans, earth, creatures, species, and everything on the earth?
There are hundreds of millions of websites that talk about the global problems and these are handled by entrepreneurs, advocates, inventors, activists, journalists, writers, and scientists– and some of them are dealing with some projects that they'd like to implement, to solve global problems in politics, economics, society, government, and environment.
How should we take action?
The ecosystems are now totally broken and we must fix it.
If you take a look at how the Earth looks now, you may be surprised about its changes.
Almost everyone is not fully aware that the world is controlled by cults. Secret Societies are the ones that create global activities. They are everywhere and they don't use wisdom for doing things as they know that the evil will take care of everything that they ask. If you make your analysis about how these multinational companies have succeeded – they sacrifice everything that they could get; humans, plants, animals, and invasion of things. These corporations, agencies, and organizations are part of the cults. They believed that money can buy everything that they possessed.
The secret societies are scattered in all the nations recruiting people to do evil things. If you are familiar with the Law of Attraction, you would understand how these evil people attract others using giving them fame, power, and money. Take a look at what these world-known businesses, companies, industries, leaders, entrepreneurs, and celebrities have in common; they all have a massive amount of wealth and unending fame, and controlled power. They all work together. Don't live with what your eyes see. Search for the truth and awaken yourself to understand that the world that you are living in is completely broken. The earth's natural resources and natural reserves are controlled and owned by governments and wealthy families.
Money is powerful for everyone. You can buy everything that you want. It is the medium of exchange for services and products in any marketplace. But these days, money is hard to earn. You have to learn how to earn a skill and a knowledge because things become so competitive that we could hardly fit ourselves into the markets as the human population increases every single day. But make sure that you understand how to balance yourself with money. Don't let it control you. Make yourself balanced through thoughts, emotions, feelings, and actions. Never allow yourself to be greedy and corrupt. Become someone who could lead others by being realistic and living with the truth.
Money has been the root of disastrous events. I am saying this because people don't have contentment and they ask for more. They need more. That's how greed and corruption start. Since the beginning of industrialization, individuals in the past started trading commodities in exchange for their needs and wants. The old way of trading products and services was the Barter Economy. Until then, organizations, agencies, and governments have started printing paper money to circulate in the economy and for building different infrastructures to keep the global economy systematically connected.
How are we going to recover from this disastrous situation in the world now?
In its simplest form, we need the right Education. We must educate ourselves on things that matter. Education comes from different learning areas. We can learn from books and life experiences. It truly depends on us what learnings we put into our lives and how we apply them. But we must educate ourselves about global problems and use our abilities, skills, talents, capacity, interests, and knowledge to make a change for each one's benefit. We need to apply wisdom in each action that we tap on. Wisdom will give us light about things that make our dreams dimmed and locked into our desirability.
Hence, aside from having the education to help the world become better- we need to buy more time. Time creates an illusionary movement and it drives us to the conclusion that it is now too late for us to save the earth. Seeing all of these disastrous events worldwide would make our minds complacent about where we shall start doing good. Well, it isn't too late yet. All of us need to cooperate and do our actions regardless of where we are located and how much money we have in our wallets. These factors don't matter. All of us can help—and we surely needed to help.
Therefore, the fate of the earth relies on the hands of humanity. If we humans know how to solve global problems and we strive hard to make our mission work, no one can stop us. Others might help or not help. But we need dedication and passion to make a change and build a foundation for people to follow so all of us- can solve problems on our planet.
We can do it. Hold your idea and build it whether that's scientific or non-scientific, abstract or concrete—its form would not matter because the most important concept is the concept of self-reflection. Act on your thoughts and ideas and reflect on them but never forget to use wisdom. Wisdom is important and it will tell you what to do righteously.
Stop living in the metaverse or digital world. There are millions of things that we need to study about the outside world and not the inside world of digital activities or the internet itself.
We need enlightenment to make ourselves ready against the pointless ideas of other dreamers.
Having less knowledge of the real essence and benefits of science and technology is going to put our lives at risk.
Show love, care, and compassion, and allow God to be the light and give you guidance on your direction.
To legalize or not to legalize?
Prostitution is considered as one of the oldest professions, which always causes conflicting points of view. The sex industry tied to human trafficking, is a billion-dollar industry, second only to the illegal drugs empire. The European Union (EU), as well as many other international organizations, has had trouble in deciding collectively whether to legalize it or abolish it. The controversy behind legalizing prostitution relies mainly in its close link to human trafficking. The most common form of human trafficking within the European Union is for the purpose of sexual exploitation. In 2019, 60% of victims of human trafficking in the EU were trafficked for sexual exploitation. The number of prostitutes across the region ranges between 700,000 and 1.2 million. Thus, human trafficking for sexual exploitation, being one of the most serious security problems of the EU, is linked directly with the legalization of prostitution and the sex market, as a whole.
Prostitution is legal and regulated in Germany, Switzerland, Greece, Austria and many other countries of the European Union. In Germany alone, the industry is estimated to be worth $16.3 billion. However, it is naive to believe that the legalization of prostitution will automatically translate in bettering the economic, social, work and health conditions of those in the field. Nevertheless, this just creates a vicious cycle because the money they earn ends up in the hands of the brothel owners and procurers. In this type of business, no matter the conditions women are always seen as disposable products who are used and discarded, that is why it is inherently linked to male power and control. Under these circumstances, woman working in such atmosphere will always be in a much more vulnerable position.
Furthermore, it is important to take into consideration that trafficking humans for sexual exploitation is clearly a gender-specific phenomenon that happens at the expenses of girls and women. Women are mainly the prostitutes and trafficking victims, while men tend to be the clients or procurers. Over the period 2017-2018, the percentage of women among the victims of trafficking was 92%. For that reason, prostitution cannot be untied from the jaws of human trafficking. Both consist in supplying and delegating women for the objective of male sexual pleasure through exploitation.
Since 2014, Article 2 and 3 of the European Union now mention gender equality and the respect for human dignity as some of their main values. Notwithstanding, having countries that benefit the most out of prostitution is a juxtaposition that still needs to be analyzed. The reality is that every woman faces systematic oppression and most do not enter prostitution because they want to but due to poverty and limited opportunities. The true question remains how much of an act of free will can prostitution be when you live within a system that sees your body as an object for sexual pleasure; this being more important than your human quality.
In legalizing prostitution, the security of sex workers has never been part of the debate, neither has their integral health. Likewise, looking out for prostitutes or fighting the system that perpetually offers the consumption of bodies has never been part of the agenda. The factors that influence the decision of politicians exhibits a strong male gaze of the issue. All politicians care about is the economic benefit and taking prostitution from the streets and into enclosed spaces so everything looks "cleaner". Furthermore, when prostitution is legalized sex tourism increases and red light districts are institutionalized, which makes the situation altogether worse. Pimps and traffickers are given a free pass to operate and even can hide their victims in plain sight.
In Europe, most sex workers come from other countries and do not have a legal immigration status, hence, if prostitution is legal or not, does not help at all. Another issue is that being a sex worker holds a lot of stigma within society. Illegality frames everything they do, leaving a space wide open for anything to happen to these women. Therefore, multiplying even more the level of vulnerability and causing for women prefer not being branded as sex workers or have it in official record. Thus, if prostitution is as innocent as any other business, as some politicians have declared, why is it so dangerous or why having it in your official record represents such a repercussion.
Overall, in the European Union, member states have a very lenient approach towards prostitution. Only three countries have a strict ban on sex work which criminalizes both buyers and sellers. The countries that possess such a neo-abolitionist approach are France, Sweden and Ireland. Prostitution can be a euphemism for human trafficking and with its legalization it tries to restrict it in accordance with rules imposed by the state, regardless, there is no way of guaranteeing it. Thus, legalizing prostitution is not the right decision done by the governments, neither a way of taking care of prostitutes, rather is just a way of patching up the issue without going to the core.
Musings of a journalist – Part 3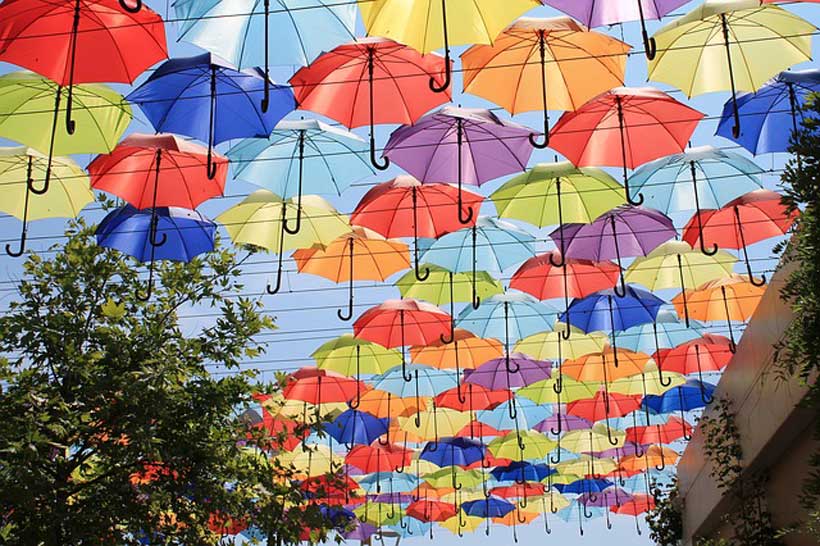 The entire idea of writing this is that as journalists we find ourselves finding and scratching other people's truths. However, we often escape from our own. The idea of writing this is to come closer to my own truth and to stay connected with it.
Some good things have also happened since January. I believe I fell in love with someone for a while, fell out of love with them recently and am waiting to feel in love with them again. The strongest learning I've had about love is that it's not permanent. It comes and goes in tides and we must persevere to know when the next tide will come. People who expect love to be permanent have either lost themselves in love or are blinded by it, both of which might lead to delusions. I think my style of loving is more like a realist who gives into delusions once in a while but gets back to reality. Might sound sad, but this is the sad reality of long relationships. People can fall out of love and fall in love with the same person at different points of time. Lovers just need to wait for the right timing. And don't let this fool you – there might be no right timing for lovers, but that doesn't mean that love does not exist between them. It simply means that the timing was, is and never will be right.
One more messed up thing about me is that there was once a time I had no friends and I wanted friends more than anything else. Now that I have friends, I think it feels like a burden to be responsible for people's emotions. To build these connections and promises of a lifetime when I might not even be in the same country after 3 months. But does that matter? Some people might not be in this world after 3 months! Some people might be terminal. Should that stop us from connecting with them at a deeper level? Maybe some connections are deeper because we know they are short lived. Maybe some connections are not so deep because we know they ebb and flow like tides, with different intensity of feelings at different points in time. What is a good measure for judging connections? Depth or time? I think both measures fail. One of the mysteries of this world is how to judge the quality of a connection. I am yet to understand how.
Another realization I've had these past few months is that without love we are little. But without self respect we are nothing. Without alcohol, I do feel a sense of anxiety every once in a while. Coffee makes up for that. We move from one vice to the next. I also know that coffee is not the best for my health, but I still know it's better than alcohol. A good sense of creating better addictions is something I'm trying to incorporate in my life.
Since the last few months, I have been afraid of death. And I have learned to overcome it. I've learned to live in the present moment. I've learned to live by projecting a future I want into this world. I've learned to trust myself and rebuild myself. And with this piece of writing. I've rebuilt a sense of trust and truth in myself.
In the last six months I was also selected for an apprentice hub where I was mentored for my NGO by Priyanka Jha, Miss International 2004 and Miss India top 5. I also had the privilege of being selected for the Global Governance Initiative and am impressed by my attendance and participation in the fellowship. I wrote a five thousand word thesis about the negative impact of social media as a part of the fellowship. I cannot imagine having written a five thousand word thesis ever before. Now I'll be starting a course by MIT in May called MIT bootcamp. I'm building my start-up on the side and also working for my NGO – Coral Warriors. I've also been interviewed by some publications for my NGO and have been working on expanding the board of directors. I've tried to get an internship in consulting but have failed quite strongly till now. I might not have to continue failing if the opportunity arises. That's the beautiful part about failing – we fail back to back and one day life surprises us. Some more things I really want to do is develop a sense of routine, build my sense of peace, go for treks, feel more connected with myself, not agree with people blindly to ensure a continued relationship with them and get more political like I was before. Perhaps while reflecting on the first six months (almost six months of 2022), I cannot help but reflect on what I want the next six months to look like.
I want them to be filled with a deep sense of purpose and belonging. I want to be humble. I want to feel more connected. I want to feel like I am creating a positive impact, like my life has meaning. I also want to work towards getting a Masters degree. Most of all, I wish to stay connected with my truth through all this. To not forget my past in a fury of this madness. To remember what pain feels like and live everyday with gratitude. Being a believer of manifestation, I want to manifest my goals and dreams for myself, but only those that bring me peace.
This is my truth and I am glad to be sharing it with you.