Going beyond GDP to measure what really matters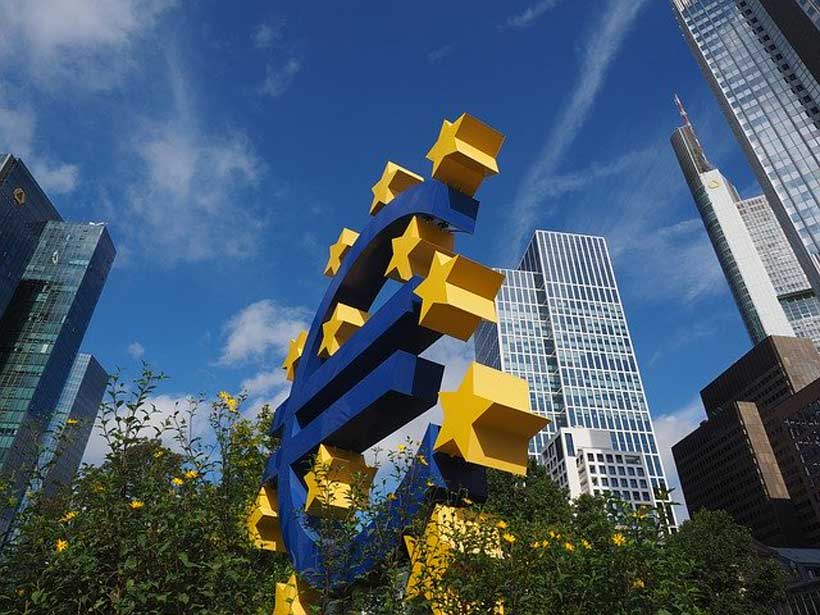 The publication of the latest EU Transitions Performance Index (TPI) provides an important opportunity to assess how countries are progressing towards fair and prosperous sustainability beyond headline growth figures.
For over 70 years, one figure has trumped all others when it comes to measuring a country's success: Gross Domestic Product (GDP). It is used as the key indicator to measure the size and strength of economies, and rising GDP has traditionally been equated with rising prosperity; a goal prized by politicians, policymakers, and economists the world over.
But what have been the actual costs of this quest for perpetual growth, and might there be a better way of assessing a country's progress?
Take climate change, a crisis fuelled by rising emissions and over-consumption, which both contribute to rising GDP. A reliance on one headline indicator, which is unable to distinguish between "beneficial" and "harmful" economic activities, or inequalities in society, means we may be missing much of what matters for measuring and promoting wellbeing and sustainability.
A more holistic view of progress
Measuring what matters is behind the development of a new composite indicator, the Transitions Performance Index (TPI), by the European Commission. TPI is both a scoreboard and a composite indicator that monitors and ranks countries based on their transitions towards fair and prosperous sustainability. Its aim is to offer a more holistic view of a country's progress.
Speaking at its launch event in 2020, Commission Research and Innovation Director-General, Jean Eric Paquet, explained the importance of developing new indicators to drive forward the ambitious policies that are required post-pandemic. His comments echoed those of Commission President, Ursula von der Leyen, whose State of the Union Address described how Covid-19 had 'laid bare…the limits of a model that values wealth above wellbeing.'
Assessing the performances of 72 countries, including all 27 EU Member States, TPI uses pre-existing, international data from the past decade. Its second edition, which was published on 14 March, points to strong performances from all Member States, most notably Denmark and Ireland; second and third in the global ranking behind only Switzerland.
In the report, Mariya Gabriel, Commissioner for Innovation, Research, Culture, Education & Youth, noted: 'Our Transitions Performance Index (TPI) provides a tool for developing well-balanced policies in a complex and multi-faceted reality by keeping track of the recovery and the transition towards a more sustainable, competitive and inclusive growth model for the post-pandemic era.'
Dr Daniela Benavente, a Chile-based economist and specialist in the construction of composite indicators, helped to develop and refine TPI for the Commission. For her, shifting the development focus through TPI can be a gamechanger. 'We have to change the paradigm of development as not being just growth, not being just economic development, but being all these other environmental, social and governance issues, otherwise it's just not sustainable,' she explained.
A superleague for sustainability
For Benavente, TPI offers the potential to better embed sustainability in policymaking, encouraging and enabling countries to share best practice towards more sustainable futures. She said: 'The fact that we're using an index is important, the focus is on metrics and evidence, but there is a normative effect in signalling what it is that matters.'
Within the TPI, countries are ranked and allocated into five performance groups denoting their status from "leader", "strong", "good", "moderate" and "weak".
Underneath TPI's four main performance pillars – "economic", "environmental", "social" and "governance" – sit 16 sub-pillars which range from education to health, through to participation in decision-making. The latest edition has also evolved to better mirror transitions in the economy and the environment. It has two new key features, including a focus on digital data to capture the role of digitalisation in the economy, and a new indicator to track countries' material footprint to better reflect the environmental impact of consumption.
According to Benavente, another way of looking at these indicators is that some emphasise opportunity (education, work, and inclusion), others resilience (health, fundamental rights), others prosperity (wealth, non-renumerated time), and others intergenerational fairness (emissions reduction, sound public finances, material footprint, biodiversity).
She credited its focus on governance as a crucial component for setting TPI apart from other indicators. 'Everything has to do with governance, how you make decisions, how you involve the public in policymaking. Whilst this is not always easy to capture, without good governance you can never achieve resilient, inclusive and sustainable growth.'
Worryingly, the latest data suggests that despite overall improvements in countries' TPI performance, governance transition scores are declining globally.
Building sustainable policies
Elizabeth Dirth, Senior Policy Consultant at the Zoe Institute for future-fit economies, has been involved in multiple projects focused on redefining and measuring prosperity, including through the organisation's own 'Compass Towards 2030' dashboard. She said indicators like TPI are essential, but the key question is how they are embedded in policy processes.
'Fundamentally, indicators don't give us a direction of travel. We need to set goals and targets and, while it's really important to have visibility of these issues and their inter-connections, we have to also talk about where we are going, what are our goals, aspirations; what's our North Star?'
Ensuring TPI can be successfully applied to policy has been built into its development by Dr Benavente and colleagues. In contrast to most indices, which cover one year at a time, progress is judged over the 2011-2020 decade against pre-defined policy "goalposts".
What is interesting, said Dr Benavente, is that the EU and Member States are already performing particularly strongly in the TPI. 'It's not that the EU is picking the right indicators, it's that they have understood what good growth looks like and from their policies and targets, their collective efforts are working well,' she explained.
For the EU, the TPI is expected to play an important role in measuring progress towards objectives under the 8th European Action Programme (EAP) to 2030 and the European Green Deal. The European Parliament recently requested the Commission to provide a "beyond GDP" dashboard, as part of the EU's efforts to implement the UN Agenda 2030.
Grace O'Sullivan MEP is the rapporteur for the European Parliament on the 8th EAP. An ecologist by training, she understands the links between environmental, economic and social policies. For instance, the EU's framework programme for environment policy recognises the need for economic transformation. The important part is how progress is measured.
'There exists a plethora of indicator sets that measure progress by looking at more than just GDP, and these could and should serve as useful governance tools for policymakers. The 8th Environment Action Programme recognises the potential of these indicator sets, like the TPI, to act as a helpful tool in measuring progress towards a more sustainable and just EU', she explained.
Bending the curve
Whilst TPI offers a way ahead for more sustainable prosperity, Elizabeth Dirth stressed that a 70-year history of GDP cannot be undone overnight. 'The challenge is that GDP is not only deeply embedded in our policy processes and frameworks, but also embedded in the technical aspects of how we understand our economic health. Sometimes there's an under-estimation around the decoupling in our mindsets.'
One of the areas where these trade-offs will be most acutely faced is the environment. Despite certain examples of progress, the latest TPI suggests that most countries have so far not "bended their curves" towards the green transition, remaining on a path of increasing emissions, material use, loss of biodiversity and energy inefficiency.
These issues will increasingly come to the fore for developing and emerging economies – from Morocco to Indonesia – those which currently perform well on the TPI sustainability indicators but now look to further industrialise. This economic development could hamper their environmental scores.
Dr Benavente points to the TPI's two-page country profiles which include detailed metrics that highlight a country's performance against a range of indicators and use progress arrows to provide a warning when things are off track. 'The red arrows are the alarms,' she said, 'be mindful and bend those curves!'
She hopes that in time TPI can act as a brake in tilting curves, enabling emerging economies to develop but in more sustainable ways. 'Clearly, economic growth remains important, and countries want to grow. But the message has to be: grow within confines, be careful and build on your strengths to address your weakness, not one at the expense of the other,' she added.
In the context of emerging EU policies, post-Covid recovery plans and UN Sustainable Development Goals (SDGs), it is now hoped the TPI can act as an important counterbalance to GDP. Backed up by ambitious policies, it provides a valuable way of assessing how countries are progressing towards greener, more resilient, and more inclusive societies.
The research in this article was funded by the EU. This article was originally published in Horizon, the EU Research and Innovation Magazine. 
How to Prepare for Your First Year in College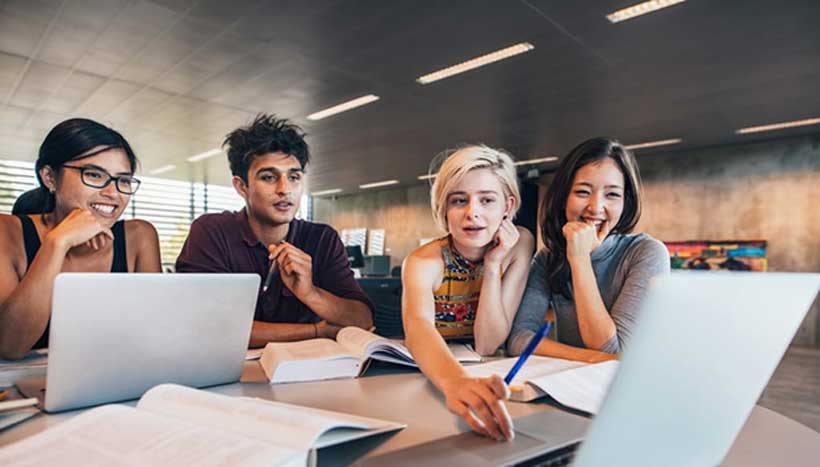 Securing college admission is an achievement you should be proud of. It feels even more fulfilling if you are admitted to your dream college. Many people were interested in the opportunity, and getting it is the best thing that can ever happen to you. Therefore, you shouldn't take the opportunity for granted.
However, the transition isn't always easy for students. Most of them do not know what to expect in college, which makes them anxious. For others, moving away from home for the first time is intimidating. Besides, some individuals may not know how to deal with the financial and academic challenges they may face in college.
Are you done with high school, and you're now looking forward to college adventures? Here are excellent tips to help you prepare for your first year in college.
Schedule a Tour and Get to Know Your College
Most students wait until the admission day to have a college experience. If you do that, it may take you a lot of time to understand the environment. Consequently, you may not focus on your studies early on. Checking out the outline of the campus on online platforms may also not help as you may miss many details.
You should schedule a tour of the campus and have a first-hand experience with the environment. During the tour, confirm the location of important offices. Moreover, you should know the class venues and the library. It will make your life easy when you finally begin to study.
Work on Your College Budget in Advance
Financial issues are among the serious challenges collegians face. While the expenses are limitless, there are limited sources of income. If you're not careful, you may run out of money before the end of a given study period. You may get carried away by the daily shopping, luxury items, and the push to spend on entertainment.
Before you begin your first college semester, create a functional budget. Identify your sources of income. After that, list your college expenses. Allocate money to all your expenses, beginning with the basic needs. The luxuries should come last.
Sharpen Your College Writing and Study Skills
College life isn't all butterflies and rainbows. There is serious work to do, and you may have to study more than you used to when in high school. The grades you'll attain in different papers like essays, dissertations, and case studies will determine if you'll move to the next level or not. So you have to sharpen your writing skills, or you'll find yourself seeking essay help online.
Read journals, books, and essays written by experts. It will help improve your study skills and your ability to read fast. Besides, you can mimic the styles you see in these materials when completing your college assignment. The chances of getting good grades in college increase when you are a good writer and reader.
Set Realistic College Academic Goals
The main reason for going to college is to acquire skills that can help you in life. Professors do not award grades randomly. You should convince them that you understand the course concepts by submitting excellent papers. Otherwise, you may fail to graduate at the right time.
Some people begin college education without a plan. If you do that, you may not achieve what you want. Set realistic goals and specify the level of competence you intend to achieve at the end of your course. You should have short-term, medium-term, and long-term academic goals to act as a motivation to work harder.
Improve Your Time Management Skills
Time is one of the most critical aspects of a college education. If you do not organize your activities perfectly, you may become overwhelmed. Remember, it will not always be about academics; you'll have extracurricular activities to participate in, you'll also need to socialize, and may be you'll have a part-time job. Therefore, it will be important to balance everything.
Look at the college academic and activity schedule in advance. Assess the deadlines and purpose to begin working on important tasks early. You'll have higher chances of college success if you work within deadlines.
Excellent ways of enhancing time management include:
Working on the most important tasks first
Avoiding distractions
Avoiding procrastination
Creating time to relax
Take-Home Point
Although your first college semester may be scary, you can make things easier for yourself. Touring your college of choice will help release some tension as you'll not be a total stranger to the new environment when you finally get admitted. Creating a budget will also help avoid financial problems, thus making your life easier. Lastly, you should set realistic goals and work on your time management skills.
Unlocking the Triple Returns from Social, Tech and Green Jobs
New insights and initiatives at the World Economic Forum's Annual Meeting 2022 seek to launch a jobs recovery to strengthen resilience and dynamism in economies, businesses and societies in the midst of a turbulent outlook.

Investing in education, health and care jobs can yield a triple dividend – boosting economic activity, expanding employment opportunities and generating social mobility. New modelling of the United States economy suggests that investing $1 in social jobs would yield a $2.3 return. The model estimates that $1.3 trillion in the social jobs of tomorrow could unlock $3.1 trillion in GDP returns and create 11 million jobs by 2030.

These jobs include 4.2 million teaching jobs, 1.8 million jobs for personal care and service workers, and 900,000 jobs in healthcare. These are the key findings of the World Economic Forum's new report Jobs of Tomorrow: The Triple Returns of Social Jobs in the Economic Recovery, published at the World Economic Forum Annual Meeting 2022 today.

Developed in collaboration with Accenture, the report finds that the associated increases in productivity, increased GDP and tighter labour markets will lead to a parallel increase in real wages. Aided by technology and better skills, the jobs of tomorrow have the potential to lift living standards globally. After more than two years of turmoil in the global economy and a continued uncertain outlook, leaders need to support workers in pivoting towards a future which works for everyone. Higher wage, higher-quality, future-ready jobs are possible and benefit companies, workers and economies alike.
Good Work in the New Economy

As many employers and workers seek a "new normal" after the disruptions of the past few years, there is an opportunity to develop a new vision for the future of work, one that is ready for the new economy and society. Five key issues have emerged that need to be addressed to ensure better work for workers and employers alike: volatility in wages and the cost of living; divergence on the demand for flexibility; silent pandemic in well-being; an erosion of diversity, equity and inclusion gains; and the need for a reskilling revolution.

The Good Work Framework, a second report released at the Annual Meeting, drawing from the views of employers, unions and experts and developed in collaboration with Mercer, proposes enhancing job quality through five objectives and associated goals: promote fair pay and social justice; provide flexibility and protection; deliver on health and well-being; drive diversity, equity and inclusion; and foster employability and learning culture.

The Jobs Consortium

To support this broad agenda and to mobilize the required investments globally, the first meeting of the Jobs Consortium was held at the World Economic Forum's Annual Meeting in Davos. The initiative comprises CEOs and ministers championing productive employment, growth in the jobs of tomorrow, new standards in the workplace and better wages for all.

Underpinning the Jobs Consortium is a shared understanding of the need to expand opportunity and quality in the jobs of tomorrow, with a particular focus on social, green and tech jobs as the high-growth, job-creating sectors of the future. The initiative is supported by insight products, action frameworks and a collaboration platform, which develop expert knowledge to drive tangible change, and will work closely with initiatives on developing skills for the global workforce.

Refugee Employment and Employability

Refugees are a particularly vulnerable group, often excluded from the labour markets of host economies. Over 6 million refugees have left Ukraine since February 2022, adding to the estimated 31 million people worldwide who have been forcibly displaced across borders.

As businesses mobilize to assist refugees with integration into host communities and workforces, the World Economic Forum's Chief Human Resources Officers community, drawn from over 140 organizations, has launched a Refugee Employment and Employability Initiative. The initiative will pilot its work with supporting learning and job opportunities for Ukrainian refugees in Europe in its first phase and draw best practices to build a methodology for supporting system-wide global support from employers for refugees.

"Our ambition is to lead with action and we know that refugees bring a broad set of skills, experience and perspectives that benefit societies and businesses. Helping people find work isn't just a humanitarian effort, it's also good for business," said Jesper Brodin, CEO of Ingka Group.
New Initiative to Strengthen Cross-Border Investment in the Digital Economy
A pioneering effort to facilitate cross-border investment in the digital economy was launched this week at the World Economic Forum Annual Meeting 2022.
The new initiative on digital foreign direct investment, the Digital FDI initiative, will implement projects in several countries to help grow Digital FDI, as the reforms to attract such investment must take place at a country level. The first digital FDI project will take place in Nigeria.
Over the past few years, the Forum has worked to find the right partners to guide the work, develop principles published in the white paper launched in 2020 and share the potential for cooperation at the G20 and other platforms of corporation.
Attracting Digital FDI requires creating digital-friendly investment climates through targeted and country-specific policies, regulations and measures. These investments involve new business models, often based on data and technology, and platform economies, as well as using non-traditional assets. The Digital FDI initiative will aim to identify and implement enabling reforms through public-private projects in emerging markets and developing countries.
"Global FDI is rebounding, following the COVID-19 pandemic, and investment in the digital economy could not come at a better time. These country projects will help grow FDI into the digital economy, which is key for long-term growth, competitiveness and sustainable development", said Børge Brende, President, World Economic Forum.
The Digital FDI initiative will be delivered as a joint effort between the World Economic Forum and the Digital Cooperation Organization (DCO), a new international organization that seeks to enable digital prosperity for all.
"As the first and only global multilateral focused on enabling digital prosperity for all, the DCO is partnering with the Forum on a Digital Foreign Direct Investment initiative to help countries develop digital FDI-friendly investment climates. We invite digital innovators with a commitment to economic development and inclusion to join us," said Deemah Al Yahya, Secretary-General, DCO.