Chinese Geo-strategic Expansion in the Levant: A Case Study of Lebanon
As soon as the People's Republic of China was established in 1949, China and the Middle East faced a series of challenges. In recent years, China's influence in the region has expanded due to its economic interests in energy, trade, infrastructure construction, and diplomatic contacts with the region's countries. This is linked to President Xi Jinping's Belt-Road Initiative (BRI), which was announced in 2013 in response to the increasing middle class's needs for infrastructure and economic exchanges. As the world's largest consumer of oil, China's relations with major oil exporters such as Saudi Arabia and Iran are frequently scrutinized. However, part of the BRI involves the construction of new channels to promote trade through the expansion of existing infrastructures.
It is predicted that the Middle East will become a major region for industrial upgrading in the near future. Chinese economic interests and influence may be threatened by the region's instability. With its dynamic structure, Iraq has been noted by Keskin and Braun (2016) as an intriguing country with implications for China's engagement in the area. Lebanon is sometimes neglected because of its complicated political situation and the presence of international influence. As it turns out, Sunni and Shi'a Muslims, as well as Christians, and Kurds, find themselves at odds with each other.
The security situation is another stumbling block in the face of the Sino-Lebanese partnership. Foreign interventions, extremist groups, and the complexities of the Syrian crisis have all been faced by Lebanon and Syria. For the BRI, Lebanon is strategically located in the Levant region and has direct access to the Mediterranean Sea, making it ideal location for the Chinese project.
Through a literature review of academic papers, government documents, and news-paper articles, this paper aims to examine China's diplomatic approach and interests toward Lebanon. An in-depth look at China's relationship with Lebanon and Syria since it was established as the People's Republic of China is presented here. It covers the period from 1949 to the present to give a greater sense of how ties and problems have evolved through time. Additionally, the non-intervention policy and the sway of other important countries are considered in Lebanon.
A Review of Bilateral Relations for the Era (1949-2000)
During the second half of the 20th century, China's connections with Lebanon are described here. The People's Republic of China was created in 1949, when the Chinese Communist Party seized control of Beijing and became the country's most powerful government. China is pursuing a peaceful diplomatic strategy and openness towards Lebanon. China has always been a friend of Lebanon at all stages, despite Beijing's little interest in the region during this time. Shichor's works are the primary source of information on China's early contacts with Lebanon, as he has been a pioneer in the field of Chinese relations in the Middle East.
In 1949, Lebanon did not recognize the Communist Party as the central authority of China, following the founding of the PRC. China contributed troops to the Korean War to defend North Korea and fight against US forces, prompting Lebanon to label China an aggressor in the conflict in 1951. The United States had advised Lebanon to delay a vote on a resolution that would have excluded Taiwan as representative of the Republic of China (ROC). Both the parliament and the government were divided on Lebanon's position, which sparked a lot of discussion in both. In the early 1950s, Lebanon's attitude toward the People's Republic of China (PRC) was hostile, Lebanon was Western-oriented, and the Lebanese government extended alliances with the West, led by the United States.
Following the Bandung Conference in 1955, China negotiated ten trade agreements, including one with Lebanon, which sparked a positive shift in China's outlook. China's Islamic Association's head met with the leaders of Lebanon back in 1956. In the early 1950s, Lebanon had stronger links with Taiwan than it has now. So for many years after this event, the interests of the Chinese Communist Party (PRC) in Lebanon remained low-key. There was a lack of trust between the PRC and Lebanon due to a series of incidents. China and extreme groups in Lebanon had been suspected of colluding at the time, but there was no proof to back this up.
China, on the other hand, objected to Lebanon's 1969 measures against the Palestinians. Reactionary authorities in Lebanon were accused of collaborating with Israeli aggressors to target Palestinian guerrillas. The two countries continued to work together on trade deals despite these issues. When China surpassed Taiwan in commerce in the late 1960s, the two countries formed a tighter relationship. For a long time, diplomatic contacts between Lebanon and China were limited because of the on-going civil war and political killings in the country. During that time, the relationship was mostly founded on economic considerations.
Beijing viewed Lebanon as an export partner for Chinese commodities when diplomatic relations were established, but they also saw Beirut as the Middle East's banking and commercial capital. In Beirut, China opened a branch of the National Bank of China in 1972; as a result of the first visit by Lebanon's Foreign Minister Khalil Abu Hamad to China later that year, the two countries signed a new trade deal for reciprocal most-favoured nation treatment, mutual transit facilities, and an expansion of mutual commerce in the following year. However, the civil war in Lebanon delayed Beijing's intentions in 1976. Russia has been blamed for aggravating, perpetuating and stoking conflict. China viewed the issue as one that should be settled by the people of the region, and not by outsiders. During that time, few efforts have been made to deepen ties with Beirut.
Relations between China and Lebanon have been characterized by ups and downs throughout the 20th century, but overall it has been restricted. Economic connections between Beijing and Beirut grew in the 1970s, but the country's internal instability prevented it from expanding its cooperation with Lebanon. Although China has a long history of supporting its neighbouring countries, its policy of non-interference in foreign disputes began early on. In uncertain domestic conditions, China has not been afraid to stand aside while staying supportive.
The Post-2000 Era: Emerging Bilateral Relations
This section illustrates the increased development of relations between China and Lebanon from 2000. It emphasizes on collaboration in trade, cultural exchange, and agreements struck in recent years.
The Chinese government began to expand relations with Beirut after 2000. During a visit of Prime Minister Rafik Hariri in Beijing to meet Chinese Premier Zhu Rongji in 2002, both countries expressed their determination to intensify cooperation on joint projects. It has led to an extended collaboration in numerous sectors.
In 2005, China and Lebanon signed a tourism cooperation deal. This deal was intended to stimulate investments in reciprocal tourism sectors and boost communication between tourist enterprises through the sharing of professional talents. The relationship also evolved to include academic and cultural exchanges, as Mandarin language courses are given at the American University of Beirut. There is also a Confucius Institute in Beirut at Saint-Joseph University.
However, exchanges in culture, tourism, and education are not the sole markers of closer diplomatic relations between both countries. In 2009, China welcomed more than 150 Lebanese professionals to attend seminars and symposiums in diverse disciplines including as business, finance, agriculture, press, and education. The website of the Ministry of Foreign Affairs of the People's Republic of China depicts 2014 as a year during which the relations with Lebanon advanced, resulting in stronger collaboration.
That year, the CPPCC Vice Chairman Luo Fuhe attended a reception marking the 70th anniversary of Independence Day of Lebanon. In 2015, Prime Minister Tammam Salam indicated that Lebanon aspired to be a trusted partner to China during the Arab- Chinese Businessmen Conference. Both sides consider the bilateral collaboration in culture, education, press, arts, and military as a method to extend the friendly interactions. It is important to note that the extended cooperation indicated by the Ministry of Foreign Affairs came not long after the launch of the BRI.
The major interest of the bilateral connections appears to be closely connected to economic goals. A rise of economic linkages has been noted in recent years. In 2013, China became the primary trading partner of Lebanon. Beirut did making efforts to bring more Chinese investment with its participation at the Shanghai Expo in 2010. China helped Lebanon establish a mobile telecommunications network, solar heating systems, and monetary aid programs to Palestinian refugee camps.
However, efforts to boost further trades between the two nations have been hindered by the Syrian crisis, as the land routes for Lebanese exports were closed. Alternatives to establish secure and safe avenues for Lebanese exports had limited success. Out of total imports from Beijing, 73 per cent came through Beirut Port, limiting options to boost trades. The largest export product from Lebanon to China is steel. China exports to Lebanon electrical equipment, textiles, plastic items, and machinery. Lebanon imports $1.89 billion from China, representing 9.1 per cent of its total imports, while it exports to China $24.1 million, which is a little percentage of their overall exports of roughly 0.62 per cent. Even if the economic links are likely to develop in the future with the BRI, it is feasible to identify an important trade deficit between both countries.
Over the past few years, China and the United States have expanded their commercial ties. Beijing's heightened interest in Arab countries in terms of commerce has included Lebanon. However, the BRI has the potential to exacerbate existing trade imbalances.
China in Lebanon: A Peaceful Partner
China's policy of non-interference helped to promote peaceful development and conflict resolution at home. Beijing's stance in bilateral conflicts is reflected in this section. Humanitarian aid and a push for quick domestic resolution were key factors in its success.
In 2006, China became entangled in an Israeli–Lebanese conflict initiated by Hezbollah. Both an Israeli anti-aircraft warship and an Egyptian merchant ship were hit by two Chinese-made C-802 missiles launched from the Lebanese coast by Hezbollah back in 2006. Hezbollah may have obtained the missiles from another source, but there is no evidence that China sent them.
A number of reasons were given by Shichor (2006) for China's lack of interest in partnering with Hezbollah. First and foremost, it is considered a terrorist organization by the United States. As part of the United Nations Interim Force in Lebanon (UNIFIL), China has deployed more than 1,000 peacekeepers to Lebanon, which was announced by Wen Jiabao. Beijing has been alerted to the fact that Chinese peacekeepers have been injured or killed during this operation.
Chinese Deputy Representative to the United Nations Lui Zhenmin criticized Israel's actions in 2006 because they were violating Lebanon's sovereignty. Force should be used less frequently and the armed blockade should be lifted, Zhenmin said. Hezbollah's military actions of crossing the Israeli-Lebanese border and launching missile attacks on Israeli cities were also opposed by China. Hezbollah's acts were openly blasted for the first time in China's history. They further accused the United States of manipulating the conflict to exert pressure on Iran and Syria and to spread democracy around the world. For China's economic benefit, the crisis has been resolved quickly by words rather than deeds. Through its involvement in the United Nations and the United Nations Security Council (UNSC), China was able to play an indirect role in the Lebanon mediations. During Lebanon's civil war, China has also provided financial assistance.
Both China's role as a UN Security Council member and its involvement in the Syrian war had a significant impact on diplomatic ties. China has long advocated non-interference in other countries' internal affairs and non-use of military force. When it comes to world peace and security, the United States' vetoes on Syria resolutions are crystal apparent. In the past, Beijing rejected a resolution in Libya by exerting pressure on the Libyan government to ensure the safety of the populace. Responsibility to protect (R2P) was abstaining from voting on the resolution 1973, which triggered quick military action in Libya in 2011. The Chinese government remained, however, steadfast in its opposition to the use of force within the country. Beijing's approach to R2P was informed by Libya. Multiple UNSC resolutions on Syria were vetoed by Beijing and Moscow together. Russia and China work together to avoid a military intervention that would topple the administration of Bashar al-Assad.
In 2011, when they rejected a resolution denouncing Syria, China and Russia exercised their first veto in their strategic collaboration on the Syrian conflict. President Bashar al- Assad's resignation and cessation of violence against opponents were blocked by China and Russia in the UN Security Council (UNSC) in February 2012. Both countries voted against a UN Human Rights Council resolution condemning Syrian regime crimes in March of that year. Indeed, it opposed the Assad regime's collective punishment and chose a more cautious R2P policy. Through impartial mediation, China urged all Syrian sides to stop all violence, especially against civilians.
As far as Beijing and Moscow are concerned, this posture reflects their fears of a strong military response. It's worth noting, though, that China hasn't always complied with Russia's veto decisions in the Syrian issue. To strengthen its political role, it abstained on several occasions to align itself with Russia on resolutions. As in 2012, Moscow vetoed seven UNSC resolutions, while Beijing did so only twice in 2013. For the third time in as many years, China exercised its veto power over a United Nations Security Council resolution in 2017. Strategic collaboration on sovereignty, territorial integrity, and security in the region is offered by both countries.
Foreign meddling in the internal affairs of states, the use of force, and a confrontational posture were all opposed by China's diplomatic position; as part of a diplomatic effort to mediate between Syria and the various opposition organizations, Beijing volunteered to participate. Beijing encourages non-interference in foreign disputes and a rapid return to stability. According to Sun and Zoubir (2015), China's constructive engagement, is characterized by political involvement rather than military intervention. It supports a peaceful conversation as a solution while respecting the legitimate aspirations of the people.
A regional consensus on regional development promotes peace in the Middle East, allowing for the expansion of diplomatic discourse in the region. Acting as an intermediary and proposing constructive ideas are two of the key roles of this process. The Assad regime has received help from China. China provided humanitarian assistance to Syrians. As of 2017, Syria has the most individuals forced to flee their homes, and it received the most humanitarian aid. During the humanitarian crisis in Syria, the Chinese government provided 1,000 tons of rice and signed three agreements totalling $40 million in humanitarian relief as part of an emergency food aid programme to support countries.
More than a dozen international organizations, including the United Nations (UN), the World Food Program (WFP), and the International Committee of Red Cross (ICRC), have already provided aid to Syria. However, China did not make the top 10 list of humanitarian aid donors, while Turkey and the United States were the first two. Many countries have contributed to the World Bank's Lebanon-Syria Crisis Trust Fund to help those affected by this conflict. Syria received more than $10 billion in development assistance and government aid in 2017, according to the World Bank. China's assistance appears to be limited in comparison to that of other countries.
The contributions of China to Lebanon have been minimal until recently, compared to other countries. This policy of non-intervention has resulted in good relations with all the countries of the region as well as close cooperation with Russia on the Security Council.
Lebanon: China's Strategic Partner in BRI
With the BRI, China's ties with Lebanon have a bright future. CCPIT signed two Memorandums of Understanding in 2017 with the Arab Chambers of Commerce to help expand the BRI to include Lebanon. Beirut received aid packages totalling more than $100 million from China as part of the 2018 China-Arab States Cooperation Forum (CASCF). China's future bilateral relations with Lebanon may revolve around the BRI. That's why it's crucial to keep an eye on how things can change.
Lebanon aims to be a major player in the effort. Investing in infrastructure in Tunisia makes sense because of its strategic location and easy access to the Mediterranean Sea. Beirut and Tripoli's port facilities might be used as a regional hub for Mediterranean Sea trade. As a corollary to this reasoning, China has made significant investments in expanding the port's infrastructure. That the Tripoli Municipalities Union is a member of China's Silk Road Chamber of International Commerce is worth mentioning (SRCIC). SRCIC Chairman Adnan al Kassar said that the SRCIC is willing to lend Lebanon $2 billion at reasonable interest rates, according to Lebanese-Chinese relations. China's ambassador to Lebanon Wang Kejian stated that his country was willing to assist Lebanon in developing its southern cities and communities. Chinese investment in the repair of Syrian infrastructure could be facilitated by the country's proximity to Syrian territory.
Chinese officials have made it clear that they have no intention of undermining Moscow's position in the region. With the BRI, Chinese interest in the Middle East has risen, which could lead to a more assertive diplomacy in the region, particularly in countries with sectarian differences and political crises. Syrian and Lebanese economic investments may be better protected as a result of this. However, it is possible that China and Syria's diplomatic relations will be based on mutual economic interests. The prolonged conflict in Syria has limited China's ability to assist in reconstruction efforts in Syria, as it has stated its willingness to do so.
Beijing held the First Trade Fair on Syrian Reconstruction Projects in July 2017 and announced a $2 billion investment in the country's reconstruction efforts. As a result, it's hard to tell exactly how much of that money has been received thus far. Russia, China, Iran, and Lebanon are participating in the trade fair. At the 60th Damascus International Trade Fair in 2018, more than 200 Chinese firms signed agreements to build steel facilities and power plants and to make Chinese-brand automobiles. Syria will welcome Chinese investment in its rehabilitation, President Assad said in an interview with Phoenix Television. In the future, he sees an increase in trade between the two countries. Syria's acceptance of China's invitation to join the BRI was widely applauded.
In 2018, China supplied to Syria's main port 800 electrical power generators. China's mega-projects are jeopardized by the Syrian crisis and international intervention. The stability of Syria will be a top priority for Beijing since economic links between the two countries are expected to grow significantly in the near future. An alternative route to the Suez Canal via China, Central Asia, and West Asia is provided by the Levant. The Levantine area is an important one for the BRI because of its importance.
President Michel Aoun and CCPIT Director Jiang Zengwei met in Beirut to discuss ways to improve bilateral relations. Among other things, the relationship intends to foster cooperation in the development of infrastructure, as well as investments in new energy and other key industries. Suleiman, a former Lebanese president, believes that the country needs more cooperation in the alternative energy sector. The Chinese government's support for private investments in the Arab East could have a positive impact on Lebanon. Chinese enterprises are indeed being sought out for the expansion of its industrial market. Prime Minister Hariri cited China as an example of modernization to be emulated. This might make Beirut a logistics, economic, and business centre for China's BRI in the region. He brought up the subject of Syrian and Palestinian refugees in Lebanon and said that China, with its policy of opening up, might provide support in this area. Suleiman made an interesting observation about how the two countries can work together in the future.
Conclusion
As Lebanon situated in a dynamic and complex region, the importance of the Lebanese-Chinese relations is increasing. Beijing has avoided direct involvement in the Lebanese civil war and other internal conflicts; using a supportive attitude to the government and a one-distance approach from all political parties. With China's BRI program, Lebanon can be geostrategic ally, allowing for greater economic ties. Lebanese officials expressed an interest in playing a key role in the project. Domestic factors, however, still impede trade cooperation. The BRI's expansion of bilateral ties with Lebanon could be a good opportunity for Beijing to learn more about the region. Mutual understanding could be fostered by academic and professional interactions. For Beijing to change its approach if its economic interests are put at risk, this may be a sign that the region is in danger. A prudent loan and support strategy by China is likely to take advantage of the lack of infrastructure development in Lebanon. It seems unlikely that nations like Lebanon will push China to change its policy of non-interference in the foreseeable future, despite its strategic importance to China's Belt and Road Initiative.
Playing games in NATO, Turkey eyes its role in a new world order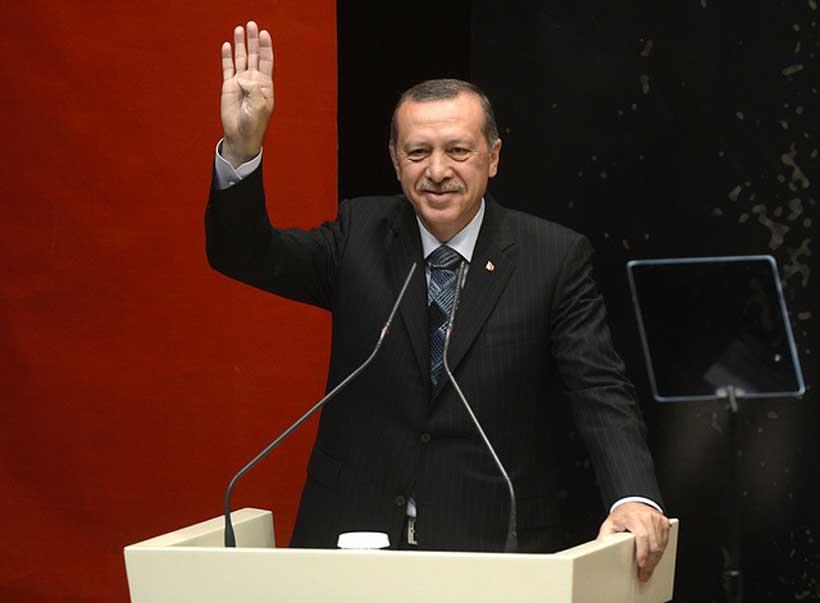 NATO's spat over Turkish opposition to Swedish and Finnish membership is about more than expanding the North Atlantic military alliance. It's as much about Turkish President Recep Tayyip Erdogan's immediate political goals as Turkey's positioning itself in a new 21st-century world order.
On its surface, the spat is about Turkish efforts to hinder support for Kurdish ethnic, cultural, and national aspirations in Turkey, Syria, and Iraq and a crackdown on alleged supporters of a preacher who lives in exile in the United States. Turkey accuses the preacher, Fethullah Gulen, of instigating a failed military coup in 2016.
The spat may also be a play by NATO's second-largest standing military to regain access to US arms sales, particularly upgrades for Turkey's aging fleet of F-16 fighter jets as well as more advanced newer models of the F-16 and the top-of-the-line F-35.
Finally, playing the Kurdish card benefits Mr. Erdogan domestically, potentially at a time that the Turkish economy is in the doldrums with a 70 per cent inflation rate.
"Erdogan always benefits politically when he takes on the Kurdistan Workers Party (the PKK) and groups linked to it, like the YPG in Syria… In fact, attacking the PKK and the YPG is a two-for-one. Erdogan is seen to take on genuine terrorists and separatists, and at the same time, he gets to take a swipe at the United States, which taps into the vast reservoir of anti-Americanism in Turkey," said Middle East scholar Steven A. Cook.
While important issues in and of themselves, they are also likely to influence where Turkey will rank as the world moves towards a bi-polar or multi-polar power structure.
The battle over perceived Scandinavian, and mainly, Swedish support for Kurdish aspirations involves the degree to which the United States and Europe will continue to kick the can down on the road of what constitutes yet another Middle Eastern powder keg.
Mr. Erdogan announced this week that Turkey would soon launch a new military incursion against US-backed Kurdish fighters in northeast Syria. Mr. Erdogan said the operation would extend the Turkish armed forces' areas of control in Syria to a 30-kilometer swath of land along the two countries' shared border.
"The main target of these operations will be areas which are centers of attacks to our country and safe zones," the Turkish president said.
Turkey asserts that the US-backed People's Protection Units (YPG), a Syrian militia that helped defeat the Islamic State, is an extension of the PKK. The PKK has waged a decades-long insurgency against Turkey, home to some 16 million Kurds. Turkey, the United States, and the European Union have designated the PKK as a terrorist organisation.
Mr. Erdogan charges that Sweden and Finland give the PKK sanctuary and is demanding that the two countries extradite the group's operatives. Turkey has not officially released the names of 33 people it wants to see extradited, but some were reported in Turkish media close to the government.
Swedish media reported that a physician allegedly on the list had died seven years ago and was not known to have had links to the PKK. Another person named was not resident in Sweden, while at least one other is a Swedish national.
Swedish and Finnish officials were in Ankara this week to discuss Turkey's objections. Swedish Prime Minister Magdalena Andersson insisted as the officials headed for the Turkish capital that "we do not send money or weapons to terrorist organizations."
Conveniently, pro-government media reported the day the officials arrived that Turkish forces found Swedish anti-tank weapons in a cave in northern Iraq used by the PKK. Turkey recently launched Operation Claw Lock against PKK positions in the region.
Mr. Erdogan's military plans complicate Swedish and Finnish accession to NATO. The two Nordic states slapped an arms embargo on Ankara after its initial incursion into Syria in 2019. The Turkish leader has demanded the lifting of the embargo as part of any deal on Swedish and Finnish NATO membership.
A renewed incursion that would cement Turkey's three-year-old military presence in Syria could also throw a monkey wrench into improving relations with the United States due to Turkish support for Ukraine and efforts to mediate an end to the crisis sparked by the Russian invasion.
Turkey slowed its initial incursion into Syria after then US President Donald J. Trump threatened to "destroy and obliterate" Turkey's economy.
The State Department warned this week that a renewed incursion would "undermine regional stability."
Revived US arms sales would go a long way to cement improved relations and downplay the significance of Turkey's acquisition of Russia's S-400 anti-missile system, even if Turkey's opposition to Scandinavian membership will have a lingering effect on trust. The United States expelled Turkey from its F-35 program in response to the acquisition.
This week, Mr. Erdogan appeared to widen the dispute in NATO after Greek Prime Minister Kyriakos Mitsotakis lobbied the US Congress against military sales to Turkey. "Mitsotakis no longer exists for me. I will never agree to meet him," Mr. Erdogan said. He said that Mr. Mitostakis' lobbying violated an agreement between the two men "not to involve third countries in our bilateral issues."
The US arms sales would also impact Turkish Russian relations, even if Turkey, in contrast to most NATO members, will continue seeking to balance its relationships and avoid an open rift with Moscow or Washington.
"Russia's geopolitical revisionism is set to drive Turkey and the West relatively closer together in matters geopolitical and strategic, provided that Turkey's current blockage of Sweden and Finland's NATO membership bid is resolved in the not too distant future," said Turkey scholar Galip Dalay.
Turkey's NATO gamble is a game of high-stakes poker, given that Russia is as much a partner of Turkey as it is a threat.
NATO is Turkey's ultimate shield against Russian civilizationalist expansionism. Russian support in 2008 for irredentist regions of Georgia and annexation of Crimea in 2014 created a buffer between Turkey and Ukraine and complicated arrangements between Turkey and Russia in the Black Sea.
Nevertheless, Mr. Erdogan risks fueling a debate about Turkey's membership in NATO, much like Prime Minister Victor Orban's opposition to a European embargo of Russian energy has raised questions about Hungary's place in the EU.
"Does Erdogan's Turkey Belong in NATO?" asked former US vice-presidential nominee Joe Lieberman and Mark D. Wallace, a former senator, in an oped in The Wall Street Journal. Unlike Finland and Sweden, the two men noted that Turkey would not meet NATO's democracy requirements if it were applying for membership today.
"Turkey is a member of NATO, but under Mr. Erdogan, it no longer subscribes to the values that underpin this great alliance. Article 13 of the NATO charter provides a mechanism for members to withdraw. Perhaps it is time to amend Article 13 to establish a procedure for the expulsion of a member nation," Messrs. Lieberman and Wallace wrote.
The two men implicitly argued that turning the tables on Turkey would force the complicated NATO member back into line.
Adding to that, prominent Turkish journalist and analyst Cengiz Candar cautioned that "giving into Ankara's demands amounts to letting an autocrat design the security architecture of Europe and shape the future of the Western system."
The May 27 Coup: An Attempt to Analyze Politics in Gramscian Terms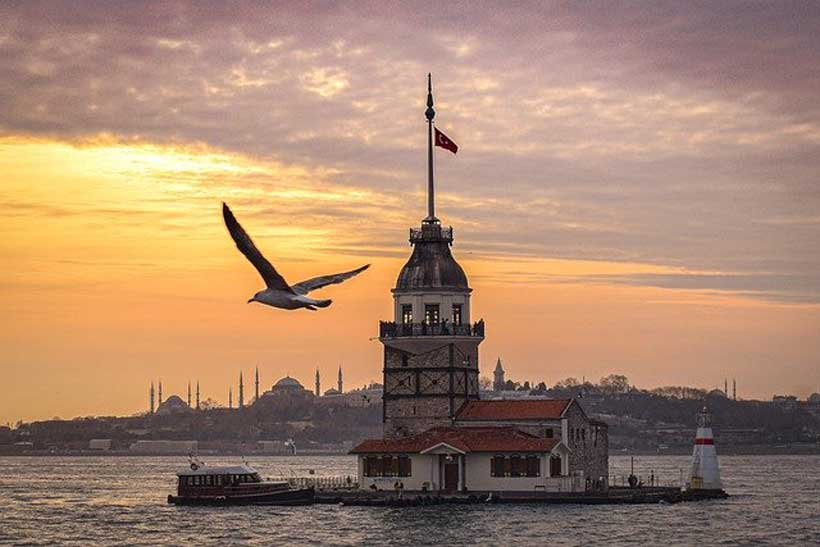 On 27 May in 1960, Turkey witnessed its first full-fledged military coup. The coup was of a non-hierarchical nature in the sense that it was not carried out by generals but by other military officers belonging to lower status such as colonels. What paved the way for the coup can be seen as multi-dimensional. What I will try to do in this piece is not to put forward the reasons why that military intervention occurred or the impact it had upon society and politics in Turkey. My main concern is to analyze Turkish politics in Gramscian terms between the years 1960–1961.
The Democrat Party which was overthrown in 1960 can be viewed as a party which was supported by the masses who are critical of the single-party era. The strict state interpretation of secularism was undermined to some degree during the DP rule and this was welcomed by the masses in Turkey. Moreover, the economic backwardness of the rural areas was undermined to some extent, this development can also be seen as an important source of relief for the masses during that period. However, as Acton states "power corrupts", the DP in the course of time had adopted some autocratic policies that discomforted the state establishment, most notably the military elites. Moreover, the state establishment thought that the DP had undermined the Kemalist principles especially in terms of challenging the secular character of Turkey.
Apart from political reasons, the structure of the military played a key role in the emergence of the 1960 coup d'état. As known, in 1952, Turkey became a part of the NATO, and this membership made the military personnel become more aware of the economic and technological backwardness of the army. Briefly, it can be said that those years were times of change: the military staff had become much more aware of the armies of other NATO members and as noted above, this paved the way for making them realize how backward they were both in technological and financial terms. On the other hand, there was a significant transformation of the Turkish society as domestic migration to cities was witnessed. Also the victory of the DP rule and then its tendencies towards a more authoritarian line played a central role in destabilizing the country.
What I attempt to do in this piece is to employ three of Gramsci's terms / conceptualizations in analyzing Turkish politics before and after the 1960's coup d'état. These concepts are hegemony, organic intellectuals and historical bloc. The term hegemony can simply be defined as the following: A society cannot be ruled through sole coercion and oppression; non-material instruments are needed, such as consent and persuasion, as well. Organic intellectuals can be defined as the intellectuals who are different from conventional intellectuals. Organic intellectuals have a significant role in society, they play a key role in the reproduction of the dominant ideology (hegemonic discourses) and they try to integrate the masses into the dominant ideology.
Historical bloc refers to a particular period of time with a particular type of power configuration shaped both by economic and political factors. The establishment of a historical bloc can be regarded as the end of the ideological dominance of a certain group while being the start of the dominance / ideological hegemony of another group.
First of all, the term 'hegemony' can be a good starting point in analyzing Turkish politics just before the military intervention. As noted, societies cannot be ruled by coercion only; there is also a strong need for consent. As known, the policies of the DP after the mid-1950s had begun to have an authoritarian character.
The DP rule chose not to negotiate with the opposing forces in the parliament, by contrast, the DP leaders chose to establish special investigative committees (tahkikat komisyonu) in order to cope with the opposing forces. These committees can be regarded as an instrument of coercion. In addition, freedom of speech had been under threat as the DP rule adopted strict censorship policies. These developments weakened the relative power of consent that was evident in the first years of the DP rule. In other words, it can be stated that, the hegemony of the political elites (the DP) had begun to be questioned right before the coup.
Secondly, the term 'historical bloc' can be employed in order to understand what had happened after the coup.As known, the military intervention put an end to the DP rule and party leaders while some other important political figures were sent to trial. Some of them were hanged later on. After the coup, transitional governments were established. These governments can be formulized as follows: Army + Republican People's Party (RPP) = Political Power. It can be said that, the end of the DP rule can be seen as the end of a certain historical bloc. The historical bloc of the DP rule and its social/electoral basis had collapsed and another historical bloc, that of the RPP and the military came into-being.
Thirdly, a look at the new constitution drafting process will help us while evaluating the role of the 'organic intellectuals' in analyzing Turkish politics of that time period. After the coup, the military officers had asked some law professors to make a brand new constitution for Turkey. The nature of the 1961 constitution is not under investigation here, so only the role of the professors will be analyzed. The law professors were of Kemalist ideology and were determined to make a constitution in line with the ideology of the military. It is obvious that the professors played some sort of an organic intellectual role in making the new regime's ideology dominant in the society. By drafting a new constitution, they aimed at justifying the coup as well as producing the ideology of the new regime. In addition, it can be stated that, the new constitution was seen as a tool for building up the new hegemony after the coup. The new laws paved the way for the diversification of the political arena letting new political actors emerge.
To put it in a nutshell it can be said that the events preceding and following the 1960 coup can be a good case study for applying Gramscian terms/conceptualizations in analyzing Turkish politics.
India-UAE tourism and education linkages
In spite of the continued uncertainty with regard to the trajectory of the covid19 pandemic, globally, countries are trying to return to normalcy. Significantly, the performance of United Arab Emirates (UAE's) tourism sector in the first quarter of 2022 was not just back to pre-covid levels, but actually managed to do better.
H.E. Dr. Ahmad Belhoul Al Falasi, Minister of State for Entrepreneurship and Small and Medium Enterprises and Chairman of the UAE Tourism Council highlighted these point while providing tourism figures for Q1 2022.Hotels received an estimated six million visitors in the first quarter of the year – a rise of 10% from 2019. Revenues for the first quarter of 2022, were AED (United Arab Emirates Dinar) 11 billion or USD 3 billion (2.9 billion) which was a jump of 20% from the first quarter of 2019.
The stellar performance of UAE's tourism sector in the first quarter of 2022 is being attributed to a number of factors including two major events — the Dubai Expo 2020 and the World's Coolest winter campaign.
In order to attract more visitors to the Dubai Expo 2020, UAE had also relaxed conditions for international travellers. The Emirate has also introduced new visitor visa categories with an eye on giving a boost to tourism. What is remarkable is that during the first quarter of 2022, average occupancy increased 25% from 3 nights to 4 nights and witnessed an 80% growth (no other country had such high occupancy rates)
The total number of tourists received was 4 million, and not surprisingly, Indian nationals along with tourists from UK, US and Russia accounted for a significant percentage of tourists to UAE. While other countries like Singapore have also opened their borders to international tourists, including Indians, and removed restrictions, the biggest advantage the UAE has is its geographical location – especially for tourists from the South Asian region. Given that the travelling time is less, even short breaks are possible.
Apart from this, getting a UAE visa is relatively easier than one for the west and even ASEAN countries. UAE also has enough to offer for families in terms of shopping, recreation etc. There is also a wide variety of options, as far as hotels are concerned. Since a significant number of Indians have business links or even offices in Dubai, in many cases holidays are coupled up with business trips. The fact that UAE hosts important cricketing events – in 2021 it hosted the Indian Premier League (IPL) 2021 and T20 world cup – will help it in attracting more Indian tourists in the future.
UAE is not only likely to continue to remain as a favoured tourist destination, but in the near future, it is also likely to attract more international students, especially from India. Apart from its geographical location, and the fact that it is home to a substantial population of South Asian expats, it is also home to a number of campuses of UK and US universities.
Most importantly with an eye on attracting qualified professionals and researchers, UAE has introduced a long term residency visa, dubbed as Golden Visa for researchers, medical professionals and those within the scientific and knowledge fields, and remarkable students. Here it would be pertinent to point out that UAE-India Comprehensive Economic Partnership Agreement (CEPA) which came into effect earlier this month permits easier access for Indian engineers, IT professionals, accountancy professionals and nurses. The introduction of short term work visas will also help in attracting professionals from India.
In the past, one of the reasons why UAE lost out to other countries, in attracting professionals and students from South Asia (though the number of Indian professionals in UAE has been increasing in recent years), who preferred the West, Australia or Singapore, was the fact that UAE did not provide long term residency.
With the introduction of long-term visas, it is not only professionals, but even students who otherwise may have sought to pursue education in the west who will now look towards the UAE. One of the options, which students from India could go for is the dual degree program, which has been introduced by many UK universities, where they spend some time in UAE and the rest in UK. Here it would be pertinent to point out, that UAE universities are also offering scholarships with an eye on attracting international students. One of the provisions of the India-UAE Foreign Trade Agreement (FTA) which both countries signed earlier this year is that India will set up an IIT in Abu Dhabi.
The UAE has been seeking to re-invent for some years. A good example of this is the UAE Vision 2021, Dubai Vision 2030 and Abu Dhabi Vision 2030. The Gulf nation has been able not only to handle covid19 successfully, but with its innovative and visionary thinking it has been able to do remarkably well in attracting tourists. Its ability to think out of the box will enable it to emerge as an important economic hub. UAE is likely to not just remain a favoured tourist destination, but also could emerge as a top preference for Indian nationals to study and work.