How can "Walini Tea" Improve the nation's branding and the Quality of Indonesian Tea?
Indonesia is a tropical country that has various natural resources due to good climatic factors that can produce various natural resources, one of which is in the agricultural sector. This has resulted in the agricultural sector in Indonesia being one of the important sectors that contribute to increasing Indonesia's Gross Domestic Product. Based on data from the Central Bureau of Statistics Indonesia explained that in 2019, the Indonesian agricultural sector was in the third place that contributed to improving the economy after the manufacturing sector and wholesale and retail trade as much as 19.70%, and car and motorcycle repairs at 13.10 % and the sub-sector that has great potential in contributing to Indonesia's Gross Domestic Product is the plantation sector, which is safe (Badan Pusat Statistik Indonesia, nd, #). One of Indonesia's plantation products that have many benefits as a raw material for making various Indonesian needs is tea.
Tea is one of the plantation products that can be used as raw material for making beverages, vitamins, to skin and hair care. With the many benefits of tea, this can be an opportunity for Indonesia to maximize its wealth to increase tea production which can be used as raw material for making people's daily needs. Monday, February 21, 2021, reported by IDX Indonesia explained that Indonesian plantations through PT Perkebunan Nusantara VIII, which is the largest and largest tea plantation company in Indonesia, exported the first teabags to Canada, namely Archipelago Marketplace Inc. worth over $36,000. The tea that is exported is a tea that has the Walini brand where Walini tea is exported as many as 1,070 master cartons or one container and this Walini tea export has a value of USD 36,569.90 with four premium Walini tea variants including black tea bags, green tea, lemon tea, and jasmine tea (Sarasa, 2022, #). Not only the variants mentioned above, but this Walini tea also has other flavor variants such as apple, lemon, lychee, ginger, blackcurrant, mint, and earl gray flavors.
This shows the many variants produced from this walini tea, it shows that Indonesia, which has a tropical climate, can be necessary to become a superior product because Indonesian tea can provide a distinctive taste, color, and aroma with the existence of these tea variants. in great demand by customers in the world market. In addition, the development of a global trend in which people often enjoy drinks with new variants and based on data from the Food and Agriculture Organization of the United Nations, it is explained that world tea consumption grows an average of 4.5% per year, this can be a potential for Indonesia to continue to promote its locally owned products in the international market. Indonesia's tea export activities are often unstable.
This is due to a decrease in production capacity that a reduced supply of Indonesian tea and a decrease in the area of ​​Indonesian tea plantations (Indonesian Central Statistics Agency, n.d., #). This can hamper Indonesian tea production and Indonesia's tea exports will also be competitive with other countries. Therefore, the existence of Walini tea export activities that are exported to Canada, has shown that Indonesian tea is still a tea that is in great demand by many people, especially the international community. This is an achievement that needs to be maintained and continuously promoted to various countries through Indonesian tea variants. The existence of premium Indonesian tea variants that are promoted to foreign countries, can be Indonesia's strategy to improve the branding quality of Indonesian products to the international community. In addition, to introduce Indonesian local tea products, export activities are not enough. Because the international community never knows and feels the enjoyment of Indonesian tea, this will be one of the inhibiting factors for export activities. Because Indonesia needs to introduce its tea first to the international community by providing opportunities for the international community to taste Indonesian tea. After that, if the international community has tasted the Indonesian tea, this will increase demand for Indonesian tea because the international community already knows the taste and aroma of Indonesian tea.
Therefore, Indonesia is important for Indonesia to form a strategy in advance to increase the attractiveness of Indonesian tea. This strategy can be carried out in various ways by promoting Indonesian tea to foreign countries through exhibitions, international expos, and other international events that interact with the international community by providing a cup of tea to enjoy. This strategy will not only introduce Indonesian products through tea, but with people-to-people interactions, this can improve the good image of Indonesia which can help the role of the state as well as in cooperation between countries. With the emergence of good perception of a country, this can become second-track diplomacy which is diplomacy carried out by non-state actors or the public in interacting with the international community in spreading the good image of a country. This strategy can help the role of the state to launch cooperation between countries. Because if a good image of a country has been formed, this will result in cooperation and negotiations between countries being achieved.
Increasing various new variants of Indonesian products, especially tea, can be Indonesia's strategy to promote the superiority of its plantation products. Indonesia is a country that is rich in natural wealth from plantation products, therefore Indonesia must maximize the opportunities that exist to take advantage of the results of natural wealth by promoting and producing various new variants of tea and creating its characteristics that can characterize which products from Indonesia. This can be a strategy to introduce Indonesian local products to the international community to improve the quality of Indonesian products, one of which is to increase Indonesian local tea production by having its characteristics and variants that can become a symbol of a country.
Justice for Indonesia's Sea Sand Export Policy: Deprivation of Environmental Rights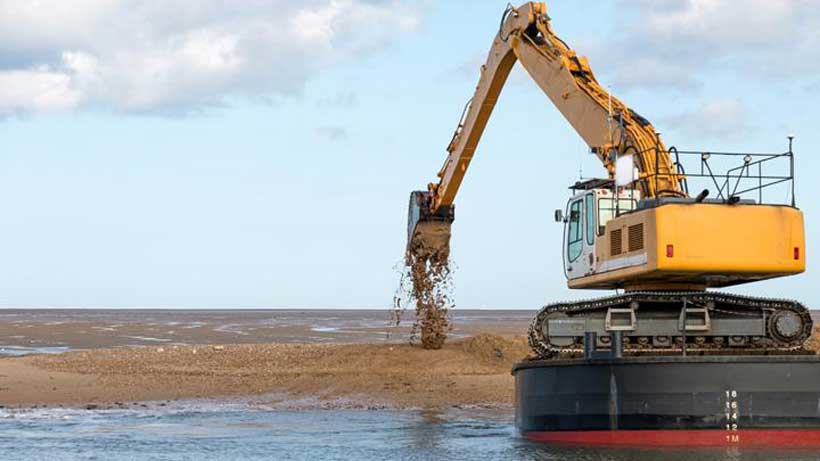 July 28, 2022, was a historic day as the UN General Assembly approved a resolution stating that everyone has the right to a clean, healthy, and sustainable environment (UN, 2022). The declaration expresses consensus on the recognition of the right to a healthy environment, that the right to a clean, healthy, and sustainable environment is a human right that must be fulfilled by countries around the world. In simple terms, this declaration recognizes the harmony of human life with nature.
The Declaration is a leap forward by providing a normative space that both guarantees and gives hope for the improvement of non-human conditions that affect human beings as a human right. The Declaration provides affirmation for governments to promote, protect, and fulfill this right to the environment. It creates space for greater justice and opportunities for environmental advocacy, as well as demands for greater accountability of relevant actors (Andersen, 2022).
However, the fight for the right to a healthy environment has been severely challenged in developing countries. This is mainly due to the focus on economic development, even if it neglects the environmental issue. Cleared forests, polluted water, air pollution, and so on are detrimental to local communities. People are losing the sources of livelihood that they once had. There is a deprivation of rights there (Purnomo, 2014). This is even more worrying after the issuance of Government Regulation (Peraturan Presiden) No. 26/2023, which opens export taps for sea sand (CNBC, 2023). The regulation has become controversial and has caused pro and con reactions. Those in favor of this rule are mainly businesspeople who will benefit and overseas partners who need ocean sand resources. However, local communities might be directly affected by this policy. This piece doesn't necessarily argue whether it should support or reject the recent policy. Instead, this piece wants to put more emphasis on the environmental right. Therefore, the question is "What efforts need to be made to ensure the holding of the right to a healthy environment?"
On Eco-Cosmology as World View
Skolimowski in his eco-cosmology shows an interesting way of thinking that when nature becomes a place for all human activities, be it the search for freedom and honor, it is necessary to raise responsibility for humans in instituting justice and sustainability for the universe itself as a place for humans to live (Skolimowski, 1990).
This means there needs to be a conscious reciprocal relationship with nature, thereby raising ecological awareness. This perspective is a renewal of anthropocentrism ideas which previously only focused on humans as the center of the universe. If previously anthropocentric thought stated that nature was a fork and plate (instrumental), then Skolimowski stated that nature is a space for our activities (sanctuary).
Eco-Cosmology Meets Democratic Public Participation
I see the implementation of this view as being in line with democracy, which is a collective decision process, as the best way to encourage human responsibility for the environment. This is especially true for one aspect of democracy, namely public participation. Apart from that, theoretical and practical studies related to public participation are already well established so implementation only needs to adapt to the contours of local culture.
This is because public participation has an urgency to ensure that every policy produced is for the common good, not just for certain parties (Rahma, 2019). By holding public participation, it will provide various benefits such as improving the quality of policies, long-term cost efficiency, building consensus, coordinating implementation, and building trust (Creighton, 2005).
For the benefits of public participation to be achieved, several principles need to be included as guarantees in every policy-making, namely 1) everyone has the right to be involved, 2) public contributions can influence policies, 3) sustainability and communication of interests of all parties, 4) public feedback on participation mechanisms, 5) objective information, 6) intensive discussion space.
Arnstein's Ladder. Source: Pusat Studi Lingkungan Hidup UGM
The study of public participation is deepened by Arnstein's eight rungs, which are narrowed down to three rungs: non-participation, tokenism, and citizen power (PSLH, 2022). Simply put, public participation demands two rights: the right to access information and the right to access justice.
Then how is the public participation process in Indonesia's sea sand export policy?
Unfortunately, this export policy is considered to lack public participation. The existing policy-making process is considered non-transparent (DPR, 2023). The lack of participatory invitation from the government and the lack of access to academic studies as the basis for this policy is a particular concern. The lack of communication of this policy is feared to ignore the ecological impacts that may occur (Kompas, 2023a). Meanwhile, this policy also does not mention the existence of fishermen. In fact, fishermen are the profession closest to the sea, so any changes in the sea will potentially have an impact on these fishermen (Kompas, 2023b). To further worsen the situation, this lack of public participation seems to be an ingrained problem in Indonesia (Rahma, 2018; Afinnas et al, 2022; Putri et al, 2022).
Sea sand export policy does not fulfill the existing principles of public participation
The government's arbitrary actions in making its policies can also be said to be in the non-participation group or specifically, on the first rung of the ladder, namely manipulation because it occurs despite the government's claim that this policy has gone through years of in-depth study, yet it is not based on mature and open academic data and analysis (Kompas, 2023c).
Under these conditions, the public can still participate in social movements. The essence of a social movement is that individuals and groups who are not in the power structure join together for some common cause because the only way they can have influence is through their numbers (Innes & Booher, 2000). The community together with NGOs, needs to create a coalition and unite to push for a review of this policy together with the government so that local elements such as the interests of fishermen are discussed with high attention by the government.
The community, on the other hand, should not be silent about this potential betrayal of human rights, but encourage the government to respond to these aspirations through social movements.
As such, this piece advocates for the government to conduct a review of the sea sand export policy. This review needs to involve broad public participation, including fishermen, academics, and environmental organizations. The review also needs to consider the possible ecological and social impacts, and ensure that the policy does not conflict with the right to a healthy environment.
I believe that by conducting a review of the sea sand export policy, the government can ensure that this policy is made transparently, accountable, and in favor of the public interest.
Golden Visa for Sam Altman: A New Momentum for Indonesia in the Artificial Intelligence Era
The Government of Indonesia has taken a strategic step in strengthening its position in the global technology arena by announcing the awarding of the Golden Visa to Sam Altman, CEO of OpenAI. This marks Indonesia's serious commitment to developing technology and innovation, with Altman being the first recipient of Indonesia's Golden Visa. This visa is awarded as recognition and appreciation for the potential contribution of resources that the holder can bring to Indonesia.
The Golden Visa, which grants a residence permit for 5-10 years, is awarded with the aim of supporting the Indonesian economy. Holders of this visa, like Altman, will receive various benefits, such as priority inspection and service lanes at airports, ease of entry and exit from Indonesia, and extended residence periods. "We roll out the red carpet in return for the resources they can bring to Indonesia," said the Director-General of Indonesian Immigration, Silmy Karim. This shows that Indonesia is offering significant conveniences and advantages to individuals deemed capable of making substantial contributions to the country.
However, this move raises important questions: What is the real significance of awarding the Golden Visa, and how can Indonesia maximize its benefits to compete with neighbouring countries like Singapore and Thailand on the global stage of technology and innovation? This becomes a crucial point of reflection for Indonesia to formulate effective strategies and policies in leveraging the presence of global technology figures like Altman to accelerate technological and innovative development in Indonesia. Below my point of view, and recommendation as Principal of Indonesia Applied Digital Economy and Regulatory Network (IADERN).
Golden Visa: A Strategic Step Towards the Future of Technology
The awarding of the Golden Visa by Indonesia to Sam Altman, a leading figure in the world of Artificial Intelligence (AI), demonstrates the country's serious commitment to utilizing AI as a primary driver for its future. It reflects Indonesia's vision to undergo an economic transformation towards a more knowledge and technology-based economy and to enhance its global competitiveness. AI is expected to bring innovative solutions to address various national challenges and promote efficiency and productivity across various industrial sectors.
Focusing on AI will also drive human resource development and digital infrastructure construction in Indonesia. It prepares the young generation of Indonesia with the skills needed for the digital era and creates new job opportunities in technology-based industries. Moreover, the presence of figures like Altman can open further opportunities for international investment and collaboration, strengthening the innovation and research ecosystem in Indonesia.
With this strategy, Indonesia hopes to not only catch up but also surpass neighbouring countries in the development and application of AI, creating an ecosystem that supports research, development, and entrepreneurship, and ultimately, fostering innovation and creativity throughout society. This is a significant step forward in harnessing the full potential of this technological revolution for the welfare and progress of the nation.
Leveraging Korika's Strategic Plan
The presence of Sam Altman in Indonesia through the awarding of the Golden Visa can open the door for concrete collaboration with OpenAI to achieve the goals of the Strategic Plan (Renstra) created by the Committee for Artificial Intelligence Research and Innovation (Korika), which is an entity tasked with overseeing and guiding the development of Artificial Intelligence (AI). Here are some concrete steps that can be taken:
Establishment of a Joint Research Center:
Indonesia can collaborate with OpenAI to establish a joint research center focusing on AI development. This center can serve as a hub for joint research, new technology development, and innovation in the field of AI, involving researchers from Indonesia and OpenAI.
Training and Talent Development Programs:
Collaboration with OpenAI can include the development of training and education programs to enhance the skills and knowledge of Indonesian professionals and researchers in AI. This can include workshops, courses, and other training programs designed to build local capacity in AI.
Development of AI Applications and Solutions:
OpenAI and Indonesia can collaborate to develop AI applications and solutions that can be applied to various industrial sectors in Indonesia, such as health, education, and agriculture, to address local challenges and promote innovation.
Knowledge and Technology Exchange:
This collaboration can facilitate the exchange of knowledge, technology, and best practices between Indonesia and OpenAI, enabling the transfer of the latest technology and knowledge in the field of AI.
Funding and Investment in AI Research:
OpenAI can play a role in supporting AI research and development in Indonesia through research funding, scholarships, and investments in local AI startups and initiatives.
Development of AI Ecosystem:
Collaborating with OpenAI can assist Indonesia in building a strong and sustainable AI ecosystem, promoting entrepreneurship, innovation, and the development of AI communities.
Competing on the AI Innovation Stage: Indonesia, Singapore, and Thailand
Singapore and Thailand have established themselves as centers of innovation and technology in Southeast Asia. With strong national strategies, Singapore has successfully attracted various global technology companies. Meanwhile, Thailand, through its "Thailand 4.0" initiative, has placed significant emphasis on digitization and innovation. Both countries have set high standards in technology and innovation development in the region.
However, Indonesia, with the step of granting Golden Visa to Sam Altman, CEO of OpenAI, is showing its ambition and readiness to enter this competition. This move is part of Indonesia's effort to leverage the potential of Korika's strategic plan and forge collaboration with OpenAI, hoping to position itself as a regional leader in Artificial Intelligence (AI). Indonesia offers a unique combination of a large market, quality talent, and government commitment to innovation and technology development. Indonesia, with its large population and dynamic market, has the potential to be a living laboratory for the development and implementation of AI solutions.
This creates opportunities to attract companies and investors from around the world to test and implement their technologies in Indonesia. Thus, the country can leverage its position to develop innovative and impactful AI solutions that directly address local challenges and needs, positioning itself as a leader in the development of socially and economically impactful AI applications.
To strengthen this position, Indonesia needs to focus on developing and attracting high-quality AI talent. By drawing expertise from both domestic and foreign sources, Indonesia can become a prime destination for AI research and development, complementing the existing expertise in Singapore and Thailand.
Additionally, establishing research and development institutions focused on AI technology and innovation, and collaborating with international institutions like OpenAI, will enhance Indonesia's AI research and innovation capacity. With an integrated and coordinated strategy, Indonesia can not only compete but also complement the successes of Singapore and Thailand, creating a dynamic and inclusive AI innovation ecosystem in the Southeast Asian region.
Conclusion
The granting of the Golden Visa to Sam Altman is not just a symbol of Indonesia's commitment to technology and innovation but also a strategic step in leveraging momentum to strengthen the country's position on the global stage. By leveraging Korika's strategic plan and collaborating with industry leaders like OpenAI, Indonesia has the opportunity to not only catch up but also surpass its neighbours in the race towards an AI-dominated future.
ASEAN Summit 2023: Shaping Southeast Asia's Future and Beyond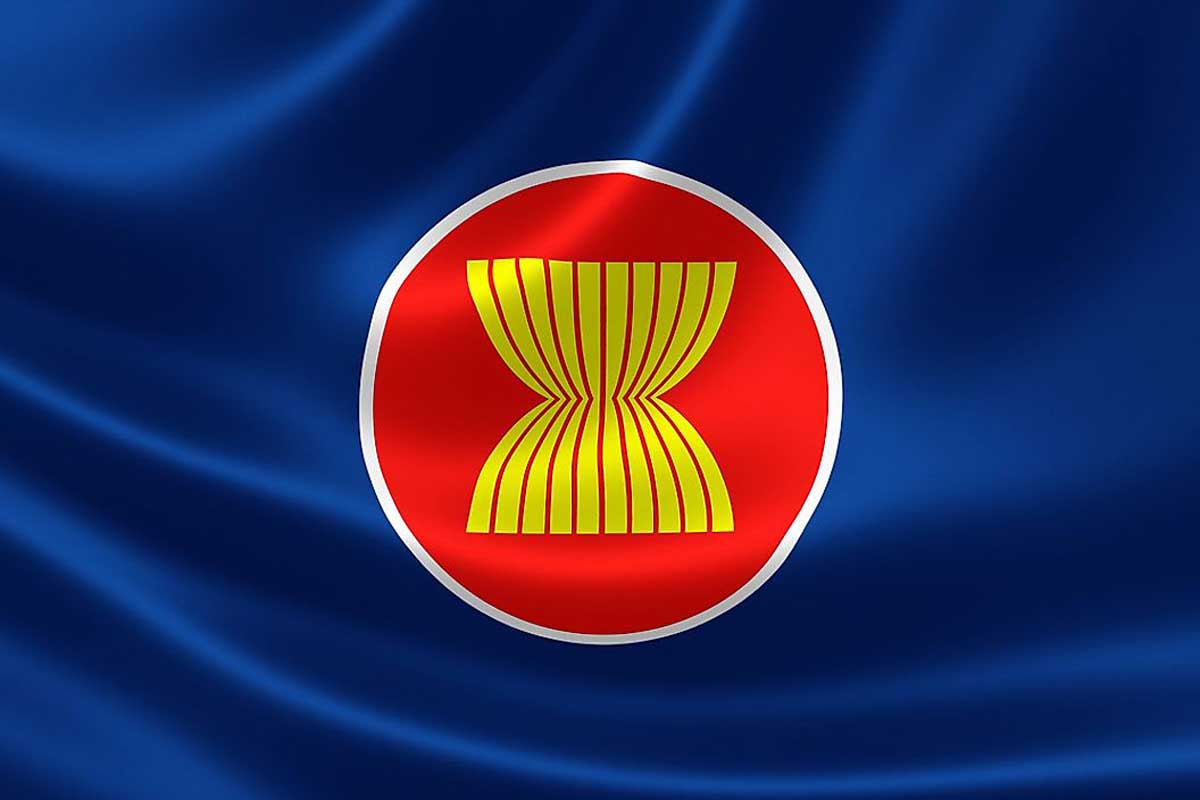 The 43rd ASEAN Summit held in Jakarta from September 5th to 7th, 2023, carries profound implications for the future of Southeast Asia and the broader Indo-Pacific region. As I reflect on the outcomes of this summit, it is evident that ASEAN has reaffirmed its role as a vital regional player and a catalyst for cooperation and progress. The theme "ASEAN Matters: Epicentrum of Growth" encapsulates the essence of this summit. It underscores that ASEAN is not merely a geographical region but a dynamic force at the heart of growth and development in the Indo-Pacific. This theme reflects a vision of ASEAN that is forward-looking, ambitious, and committed to addressing the multifaceted challenges of our times. The adoption of the ASEAN Concord IV, a comprehensive blueprint for ASEAN's future, is a testament to the organization's resolve. It emphasizes the importance of security, economic growth, and a broader regional role. It is noteworthy that ASEAN is not content with maintaining the status quo; instead, it seeks to shape the evolving dynamics of the Indo-Pacific, placing itself at the center of growth and stability.
Addressing security concerns within the region is paramount. The commitment to combating illicit drugs, maintaining a Nuclear Weapon-Free Zone, and upholding international maritime law in the South China Sea reflects ASEAN's dedication to preserving regional stability. In a world marked by geopolitical tensions, these commitments send a clear message that ASEAN is committed to ensuring peace and security within its borders. Economic growth and sustainability are core principles embedded within the ASEAN Concord IV. The emphasis on balanced growth, economic disparities, innovation, and environmental sustainability demonstrates a commitment to the well-being of all ASEAN citizens. It recognizes that economic progress must be inclusive and sustainable to truly benefit the entire region. ASEAN's expanding regional role, as outlined in the ASEAN Outlook on the Indo-Pacific (AOIP), is a significant development. It acknowledges the organization's potential to influence the broader geopolitical landscape. By emphasizing the importance of international law and mechanisms for resolving regional disputes, ASEAN positions itself as a responsible and proactive player in the Indo-Pacific region.
The Myanmar crisis presents one of the most pressing challenges in the region. ASEAN's condemnation of the violence and its commitment to the Five-Point Consensus, along with the Troika mechanism, reflect a united front to address this complex issue. While the path to resolution is challenging, ASEAN's engagement sends a strong message that it is actively working toward a peaceful resolution. The gesture of welcoming Timor-Leste into the ASEAN family signifies an expansion of the organization's influence. While details are yet to be finalized, this move reflects ASEAN's willingness to embrace new members and deepen its regional engagement. The decision to elevate the ASEAN Secretariat to the status of the ASEAN Headquarters is a step towards enhancing the organization's effectiveness. It reflects a recognition that a strong and centralized institution is essential for the successful implementation of ASEAN's goals. Global engagement is also a key aspect of ASEAN's vision. The organization's concern for the Middle East conflict and its support for a two-state solution demonstrate a commitment to peace and stability beyond its immediate region. This reflects ASEAN's aspiration to contribute positively to global affairs.
The 43rd ASEAN Summit in Jakarta has positioned ASEAN as a central force for unity, cooperation, and progress in Southeast Asia and the Indo-Pacific. The adoption of the ASEAN Concord IV and the various commitments made during the summit reflect a vision of ASEAN that is forward-thinking, proactive, and committed to addressing regional and global challenges. As we move forward, it is crucial to recognize that ASEAN's role extends beyond regional boundaries. It is a beacon of hope for collaborative and inclusive growth, a promoter of peace and security, and a responsible global player. In a world characterized by uncertainty, ASEAN's resilience and determination offer a promising path for a better future not only for its member states but for the entire Indo-Pacific region and the world. The outcomes of the 43rd ASEAN Summit demonstrate that the organization's principles, when translated into action, can shape the course of regional and global affairs, making it a cornerstone of stability and progress in the 21st century.
Beyond what has been discussed, the outcomes of the 43rd ASEAN Summit also shed light on several crucial aspects that warrant further examination in the realm of International Relations. One such aspect is the commitment to upholding international maritime law in the South China Sea. This commitment underscores the importance of maritime security and the complex web of territorial disputes in the region. It invites students and scholars of international relations to explore the intricate dynamics of maritime sovereignty, the role of international law, and the implications of these disputes on regional stability. Moreover, the ASEAN Concord IV's emphasis on innovation resonates with the growing relevance of technology and innovation in global affairs. It encourages a deeper exploration of how technological advancements impact international relations, from cybersecurity challenges to the transformative potential of artificial intelligence. Understanding the nexus between technology and diplomacy becomes increasingly vital in an era of rapid technological change. The adoption of the Troika mechanism as part of the response to the Myanmar crisis offers a practical example of conflict resolution mechanisms within regional organizations. It invites students to analyze the effectiveness of such mechanisms and their potential application in other regional conflicts. The study of conflict resolution strategies is a fundamental component of international relations research and education. Furthermore, the summit's focus on environmental sustainability aligns with the global discourse on climate change and ecological preservation. Students can delve into the implications of regional organizations like ASEAN engaging in environmental issues and the role they can play in advancing global environmental agendas, including the Paris Agreement. The potential expansion of ASEAN to include Timor-Leste prompts discussions on the dynamics of regional integration and the prerequisites for membership. It encourages students to explore the criteria and processes for joining regional organizations and the implications for both existing members and the prospective entrant. Such inquiries are central to the study of regionalism in international relations.