Communalism, the rise of a dirty game in India: who is aloft danger?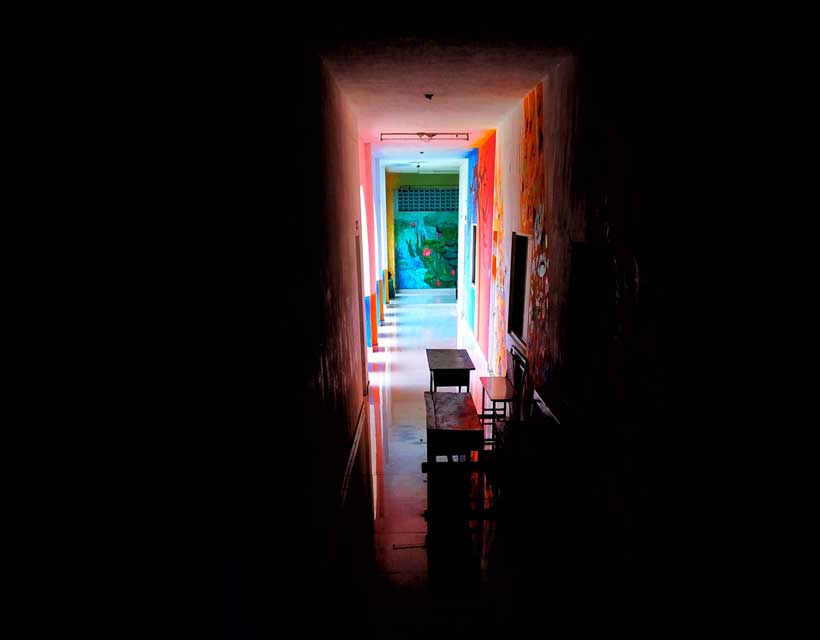 Authors: Md. Obaidullah and Md. Sohrab Hossen*
A secular state is a concept related to secularity in which a state is or claims to be officially neutral in religious affairs, favouring neither religion nor irreligion. A secular state professes to treat all of its residents equally, regardless of religion, and avoid giving a citizen preferential treatment because of their religious beliefs. However, in the real world, the term secularism can be varied from country to country. With the passage of the 42nd Amendment to the Indian Constitution in 1976, the Preamble to the Constitution stated that India is a secular nation. The fact remains that, is the state really secular?
Communalism has flourished in India since ancient times. The rise of communalism is a significant threat to a country, indeed. Despite being the country's most significant religious minority, India's Muslim communities have often targeted violent attacks and attacks by terrorist Hindu nationalists. Previously, these attacks were considered communal violence and identified as a communal conflict between Hindu and Muslim communities.
Since the Hindu Nationalist BJP came to power, Muslims in India have felt threatened, and the situation is the worst it has ever been. Their dietary habits and religious rituals are being attacked and even criminalized. Muslim women are being ridiculed and harassed simply for being Muslim. Muslim livelihoods are in jeopardy. There are calls for the extermination of Muslims. In BJP-ruled India, it is no longer safe to be Muslim. The views of the national Government and even local authorities demonstrate that Muslims are no longer seen as equal citizens in their own country.
The Government used the media and the television and film industries to instill islamophobia in the majority of Hindus. The story started in Gujarat in February 2002, when a train carrying Hindu pilgrims was set on fire. Hundreds of people were slain, and local Muslims were blamed, sparking three days of horrific communal rioting across the state, killing over 1,000 people and displacing tens of thousands more. Gujarat is Indian Prime Minister Narendra Modi's home state, and analysts believe it was there that the BJP first began experimenting with inciting communal tensions between Hindus and Muslims for political leverage. Since then, to gain majority support, they have created issues one after another. Furthermore, they have been very successful in doing so.
For example, sometimes marriages between Hindus and Muslims are labeled as love jihad, sometimes the demand for banning beef is being made, sometimes the whole environment is being poisoned, making yoga compulsory for all. We fear how long it will continue. Maybe this effort will continue until the politicians can gain a majority vote. The question is how long people will listen to them.
Recently, a video has gone viral worldwide through social media. Where Hindu male students raised the slogan of "Jay Shree Ram" against a lonely Muslim female student, the girl said "Allahu Akbar ."At the end of December last year, some Muslim students in Karnataka were sent home to wear hijab. The issue is currently spreading in protests in different parts of India.
U.S based organization International Religious Freedom ( IRF) expressed their concern that imposing a ban on hijab violates religious rights and freedom; further, it marginalizes women and girls.
According to the experts, the origins of anti-Muslim violence are India's hatred of the country's historic Islamic triumph in the Middle Ages. Thus and so, with the rise of Hindu nationalism after the demolition of the Babri Masjid, the attacks became more systematic, taking the form of state-sanctioned activities. For instance, in these communal acts of violence, between 1950 and 1982, about 10,000 Muslims were killed.
In 2018, the Indian High Court ruled that India should be declared a Hindu state since the country was divided based on religion. The Meghalaya High Court ruled that if anyone tries to convert India into another Islamic country, it will be the day of India's and the world's doom. This court order sparked a major debate, from social media to tea stalls; it was a hot topic then.
Christians have also faced violence and intimidation, with the BJP administration in the southern state of Karnataka being the latest to pass legislation forbidding "forced" religious conversions lately.
According to what we have seen in the recent past, religious harmony is on the verge of being destroyed due to the operations of Hinduism against other religions and castes. This should be resolved as soon as possible. A state must not exist for the benefit of a single group of people; rather, all types of individuals, regardless of religion, gender, or caste, must be able to live peacefully in a country without being subjected to undue pressure or hesitancy.
If a question arises whether it would be possible to achieve communal harmony overnight, perhaps, the answer would be not. Communalism cannot be eradicated, not only from India but from anywhere in the world, for that matter. However, though religious extremism can be diminished in various ways, it will undoubtedly take a long time to do this.
First and foremost, Communal Parties must be abolished in India. All religiously motivated political parties should be outlawed or dissolved by the legislature. Even non-political cultural institutions should be closely supervised to cease propagating communalism. In India, however, the Government is utilizing communalism to gain power. Modi is using Hinduism to turn India into an autocracy. People should be aware of this situation and avoid political parties that utilize religion to win majority support.
Moreover, Intellectuals, writers, journalists, volunteer organizations, civil society organizations, teachers, and community leaders, Print and electronic medias should all play a role in fostering a healthy public attitude, and thus, opposing the communalism, the feelings of nationalism should be instilled in people's thoughts by reminding them of the magnificent historical moments of Hindus, Muslims, and Sikhs in order to safeguard their country's interests. They should attempt to change people's attitudes about different cultures, regardless of faith. They should take steps to educate the people to become free from communal frenzies and passions. Secular values should be imbibed in children's textbooks so that they become responsible citizens in the future. Additional care should be taken while teaching history to the students. Distorted historical facts must be removed from the history textbooks.
Next, Youth in India must play a significant role in this crisis. Youth-educated people should understand that not the communalist blinding views will not bring any progress to the country other than the political gain of the politicians. They should be coming forward to uphold democracy and good governance and ensure that the Government modernizes India's economy and fights corruption. Youth groups and other associations in every state should be formed to provide people from different communities with opportunities to come together and get to know each other. Thus, irrespective of the Government, and people, the youth should make efforts to eradicate communal tension and governance.
Regardless of several techniques for eradication or moderation of communal strife, what is indeed required is a determined effort for all classes of people. It is apparent that just for speaking against the government decision, minorities, especially Muslims, even sometimes Hindus, are being labeled as anti-national. People of India should understand that anyone could be the next target if their views go against the party in power. So irrespective of religion, political ideologies, race, and castes, only a combined effort of institutional and attitudinal transformation may result in the intended outcome. The international community also needs to acknowledge and take a stance against routine harassment and genocidal threats against Muslims and Christians in the country. But alas! Many powerful countries who call themselves the protector of democracy refrain from all these issues because they see India as the most potent ally Against Chinese economic growth. If it continues, it may lead to a civil war in India.
*Both of them, working as Research Assistants at Centre for Advanced Social Research, Dhaka. Moreover, they have graduated from the Department of Public Administration in University of Barishal.
Assault on Mughal icons and Indian mosques
The monk chief minister of India's most populated north-eastern State Uttar Pradesh abhors Mughal icons. He says that Mughals cannot be heroes to the Hindu. He renamed Mughal Museum as Chatrapatti Shivajee. During the election campaign he supported RSS's demand for renaming Hyderabad as 'Bhagyanagar'. The fanatic Hindu says that about 60,000 temples were converted into mosques during the Mughal rule. The Supreme Court pronounced that the Babri Masjid was in fact Ram Janam Bhoomi temple. Petitions have been filed to "restore "Tajo mahilya temple' (Taj Mahal), Kashi Vishwanath Temple (Gyanvapi mosque).
A court ordered survey of the Gyanvapi mosque to trace remnants of the imaginary temple. The survey team appears to have inferred that an ablution fountain is a Shiva Lingum. The fanatic Hindu claims that Qutub Minar is actually the Vishnu pillar. It should be renamed Vishnu Stambha They chanted the Hanuman Chalisa near the historic building Qutub Minar in Delhi on May 10, 2022It is alleged that the minaret was constructed by demolishing 27 Jain and Hindu temples.
What is a Shiva Lingum?
After the disputed structure of the Gyanvapi Mosque in Varanasi, there is also a demand for a survey of the Taj Mahal. Several organisations are of the view that the 20 closed rooms of the Taj Mahal should be opened, claiming that they contain idols of Hindu gods and goddesses. A petition has also been filed in the Lucknow Bench of the Allahabad High Court in this regard.
According to Rohit Dasgupta, the lingam symbolizes Shiva in Hinduism, and it is also a phallic symbol. Since the 19th-century, the popular literature has represented the lingam as the male sex organ.
In Shiva-ite temples the lingam is often at the centre, surrounded by murtis (sacred images of deities). It is a smooth cylindrical mass. Often it rests in the centre of a lipped, disk-shaped object, the yoni, which is an emblem of the goddess Shakti. Ancient Sanskrit texts such as the Mahabharata and the Puranas relate narratives that identify the lingam as the phallus of Shiva. Yoni (Sanskrit: "abode," "source," "womb," or "vagina")
Yoni is the symbol of the goddess Shakti (a goddess, the consort of Shiva), the feminine generative power.
In sculpture and paintings, the lingam is depicted as resting in the yoni as a cylinder in a spouted dish. The two symbols together represent the eternal process of creation and regeneration, the union of the male and female principles, and the totality of all existence.
Practicing Hindus consider the lingam and yoni together .Short cylindrical pillars with rounded tops have been found in remains from Harappa, one of the cities of the ancient Indus civilization (c. 2700–2500 BCE), but there is no evidence that those were worshipped as lingams. One verse in the Rigveda (c. 1500 BCE) refers with scorn to people who worship the phallus, but there is no evidence in that verse that phallus worship was associated with the lingam or with Shiva. The earliest known Shiva lingam is the Gudimallam lingam from the third century BCE.
A local court to hear plea for survey of Mathura mosque 'on the lines of Gyanvapi'
A Muslim body says the survey violates a law enacted by Parliament in 1991. What is this law, and what has the Supreme Court said about it earlier?
Converted temples in focus
Aside from the "60000 demolished temples", the following nine converted mosques have been in popular focus.
1. Ram Janmabhoomi Temple (Babri Masjid)
Many Hindus believe that the land on which the Babri Masjid was built in 1528 is the 'Ram Janmabhoomi' (birthplace of the Shri Rama). It was Mir Baqi, one of Mughal king Babur's generals, who is said to have destroyed the pre-existing temple of Rama and built a mosque called Babri Masjid at the site. On December 6, 1992, the mosque was demolished by angry 'kar sevaks'.In 2019, a five-judge Constitution bench of the Supreme Court ruled that the 2.77-acre land claimed by both Hindus and Muslims would be handed over to a trust for the building of a temple.
2. The Kashi Vishwanath (Gyanvapi Mosque)
Kashi Vishwanath temple is one of the holiest Hindu temples dedicated to Lord Shiva. The principal deity is known as Vishwanatha or Vishweshwara, which is another name for Shiva. 'The temple town is claimed to be the oldest living city in the world, with 3500 years of documented history.
However, the original Jyotirlinga of Kashi Vishwanath was nowhere to be found. It is said that the old temple was demolished as a result of the Mughal attack. It is alleged that Akbar and Aurangzeb destroyed it many times. In 1669, they then built Gyanvapi Mosque in its place. Later in the 1780s, the present temple was erected a few feet from the mosque by Maratha queen Ahilya Bai Holkar.
3. The Krishna Janmabhoomi Temple (Shahi Idgah Mosque)
The Krishna Janmabhoomi temple is located in the holy city of Mathura, Uttar Pradesh. The temple is said to have been built by Lord Krishna's grandson, Vajra. Ancient Hindu texts say that Mathura is the birthplace of the god, and locals believe that the temple was made 5,000 years ago.
Again during the Mugal era, the temple was allegedly demolished several times during 1017 AD. After being repaired by Hindu Kings the temple was again destroyed by emperor Aurangzeb and the Shahi Idgah mosque was built above the Krishna Temple.
4. Rudra Mahalaya (Jamia Masjid)
This ruined temple of Rudra Mahalaya is located in the Patan district of Gujarat. Located in the town named Siddhpur, the place derives its name from the ruler of Gujarat, named Siddhraj Jaisinh, who built a magnificent Rudra Mahalaya temple in the 12th century AD.
The temple was allegedly destroyed by Allauddin Khilji and later Ahmed Shah I ruined this temple and restored some part of it into the conjoint mosque. Years later, the locals found a shrine and Shiva Linga. This led to the erection or completion of the temple. Then Siddharaj put up the images of many great kings in the temple, along with a representation of himself with an inscription saying that, even if the land was ruined, this temple will never be destroyed.
Again, Mughal king Alauddin Khilji sent a strong army and destroyed the temple complex. The temple was further demolished and the western part was converted into a Jami Masjid by Ahmed Shah I of the Muzaffarid dynasty.
5. Bhojshala ( Kamal Maula Mosque)
Bhojshala is an ancient temple of Mata Saraswati. The temple was built in 1034 AD by Raja Bhoj, the powerful Hindu King whose empire extended from Rajasthan to Odisha and from Madhya Pradesh to Maharashtra. This temple is situated in the Dhar district in Madhya Pradesh, which was the capital of Raja Bhoj.
The process of the Islamic invasion started 36 years before the attack when a Muslim fakir named Kamal Moulana entered Malwa in 1269 AD. He collected information about the Malwa region for 36 years and handed it over to Alauddin Khilj.
Bhojshala was first attacked by Alauddin Khilji in 1305 AD. After the sacrifices of Hindu king Raja Mahakaldev and his soldiers in the battle, Khilji killed 1200 Hindus in Bhojshala as they refused to convert to Islam.
The Islam emperors tried to convert part of Saraswati Temple Bhojshala into a dargah. Today Muslims offer Namaz in this same Vijay Mandir. Later, Mehmudshah intruded on land outside Saraswati Temple and built 'Kamal Moulana Makbara' after 204 years of the death of Kamal Moulana.
6. Adinath Temple (Adina Mosque)
Adinath Temple is located in Pandua, West Bengal. Now known as Adina mosque, it was allegedly built by Sikandar Shah in 1358- 90 AD over a lavish ancient Hindu temple which is now said to be one of India's biggest mosques. The Hindu claim the mosque was originally a Hindu temple of Lord Shiva which was demolished and rebuilt into a mosque.
The name "Adina" of the Adina mosque is also believed to come from the word "Adinath" depicting Lord Shiva.
7. Bhadrakali Temple (Jama Masjid)
Jama Masjid, which was constructed in 1424 CE by Ahmed Shah I, is allegedly a Hindu temple of Goddess Kali. Ahmad Shah I of the Muzaffarid dynasty captured Karnavati in 1411. Located in Ahmedabad, the city's original names were Bhadra, Karnavati, Rajnagar, and Asaval of different ages. The name Bhadra was named after the Goddess, whose temple was built by the Rajput Parmar kings of Malwa (Rajasthan), who ruled this area between the 9th and 14th centuries.
The temple which is now a mosque is built with a large hall for mass prayers.
8. Vijay Temple (Bijamandal Mosque)
Bijamandal Mosque is located in Vidisha, a city in the state of Madhya Pradesh, around 60km from the capital city of Bhopal. Vidisha is famous for its Masjid.
Aurangzeb allegedly demolished the temple in 1658-1707 AD and converted it into a mosque.
9. Several Hindu & Jain Temples near Qutub Minar (Qawwat al-Islam Mosque)
It is believed that Qutub Minar in Delhi was actually Dhruv Sthambh that existed even before the times of King Vikramaditya and had Arabic scripts installed by Qutb-ud-din Aibak between 1191 – 1210 AD, followed by his successors Iltutmish, Alauddin, etc until 1315 AD.
The first mosque near the tower is Qubbat al-Islam or Quwwat al_Islam, Qutubud-Din Aibak, which was allegedly constructed after demolishing the Hindu temple built by Prithvi Raj Chauhan.
The Places Of Worship Act, 1991
The Places of Worship Act, 1991, seeks to prohibit the conversion of a place of worship and maintain its religious character as was at the time of India's Independence on August 15, 1947. Section 4 (1) of the Act states: "The religious character of a place of worship existing on the 15th day of August, 1947 shall continue to be the same as it existed on that day." The Act has been in force since July 11, 1991.
The Act in Section 4 (2) goes on to state that if any suit, appeal, or other proceedings concerning the conversion of the religious traits of any place of worship, existing on August 15, 1947, is pending before any court, tribunal or other authority, the same shall abate. It further stipulates that no fresh proceedings on such matters shall be initiated.
Section 3 of the Act prohibits conversion of a religious place in any manner, even to cater to a particular section of the religion. "No person shall convert any place of worship of any religious denomination or any section thereof into a place of worship of a different section of the same religious denomination or of a different religious denomination or any section thereof," it reads.
The Act, however, exempts any place of worship, which is "an ancient and historical monument or an archaeological site or remains covered by the Ancient Monuments and Archaeological Sites and Remains Act, 1958 (24 of 1958) or any other law for the time being in force".
Section 5 of the Act states that its provisions shall not apply to the Ram Janmabhoomi-Babri Masjid case. "Nothing contained in this Act shall apply to the place or place of worship commonly known as Ram Janma Bhumi-Babri Masjid situated in Ayodhya in the State of Uttar Pradesh and to any suit, appeal or other proceeding relating to the said place or place of worship".
The statement that "praying in a mosque is not an essential part of Islam and namaz by Muslims can be offered even in the open" by a Constitution Bench of the Supreme Court in a 1994 judgment played a role in the Allahabad High Court decision to partition the disputed Ram Janmabhoomi-Babri Masjid site.
Concluding reflections
The "secular" courts in India often dabble into religious matters. Emboldened by the Supreme Court verdict handing over a disputed site in Ayodhya to Hindu claimants, encourage the fanatic Hindu to capture sites in Varanasi and Mathura where the Gyanvapi mosque and Shahi Idgah Masjid are located. Places of Worship (Special Provisions) Act, 1991 sought to freeze the status of places of worship as on August 15, 1947, so that existing suits and proceedings abate and new claims are not entertained. Yet, in flagrant violation of the law, courts are repeatedly allowing proceedings to be initiated.
The plight of the Muslim in India
There is a hue and cry in India that the Muslim population in India may outnumber the current Hindu majority before long. The fanatic Hindus point out that Islam, unlike the Hinduism, allows polygamy. As such, a Muslim household is likely to have more siblings than a Hindu. The BJP wants to enforce a uniform Civil Code that outlaws polygamy.
Not all the projections about the phenomenal growth of the Muslim population may be correct. Above all, the Muslim population in India has always been under-represented in the Lok Sabha. Pew Research Center estimated that there were 195 million Muslims in 2015. By 2060, Pew estimates, there will be more Muslims in India than anywhere else in the world (outnumbering even Indonesia), and they will constitute 19% of Indians.
Riaz Hassan's study
Riaz Hassan, in his study Indian Muslim: Sociology of a religious Minority infers:
The largest and most consequential change [in population] however will be in India. Its Hindu population will increase by 35 percent from 1.03 billion in 2010 to 1.38 billion in 2050, but Indian Muslim population will increase by 76 cent from 176million to 310 million in the same period. This means that the largest increase in the Muslim population of South Asia will occur in India.
India will acquire a new global status in terms of the religious composition of its population. Not only will it be the largest Hindu nation but also with a population of 310 Muslims, India will become the largest Muslim nation in the world. While Hindus will remain the majority population at 77 percent, the proportion of Muslims will increase from 14 percent of the population in 2011 to 18 percent in 2050. This means that nearly one out of every five Indians will be a Muslim (p. 2., ibid.)
Disadvantageous dispersal of Indian Muslim population
Unlike the Christians who have their chief minister in Christian majority Indian state, The Indian Muslims have no chief minister. Even the Indian held Kashmir state has been illegally converted into a centrally controlled Union territory.
Indian Muslims live in all parts of the country, but more than half of them live in Uttar Pradesh, Bihar, Assam, west Bengal, and Kashmir. As per Census of India 2011, States with sizable Muslim population are : Lakshadweep (64,473, 99%), Indian occupies Kashmir (12, 541, 302, 68%), Assam (31,205,576, 34%), West Bengal (91,279, 27%), Kerala (33, 404,061, 27%), Uttar Pradesh (199,812,341, 19%), , Bihar (104, 099, 542, 17%), Jharkhand (32,988,134, 15%), Uttaranchal (10,086,292,14%), Karnataka 961,095, 297, 13%).Delhi (16,787,941, 13%), Maharashtra (132,374,333, 12%), Gujarat (64,739692, 10%), Rajasthan (68,548,437, 9%).
Legislative voice in the wilderness
Most of the winning candidates are from opposition parties while only one candidate of the Bharatiya Janata Party (BJP) won 303 out of 542 seats across the country. But, only one Muslim candidate (a turncoat) could make it to the Lower House (lok Sabha, house of the people).
Muslims have always been underrepresented in the lok sabha. In the 1980 election, almost 10% of those elected were Muslim. In 2014, it was less than 4%.
As the result of poor representation in the lok Sabha, critical questions about the plight of the Muslim in India are never asked. Most questions about Islam are usually asked by the Hindu legislators. These questions revolve around rituals like hajj. A set of 276,000 questions were asked in parliament from 1999 to 2017. Few questions are asked about plight of the Indian Muslim women, for instance harassment of hijab-wearing women at public places. The number of Muslim women is less than 1per cent of lok Sabha.
Trend
The majoritarian policies of the BJP are likely to further reduce Muslim representation. Many Hindu nationalists express the idea that Muslims can never be truly Indians because, unlike Hindus, their holy sites are not in India. The BJP's growth was catalyzed by the demolition of the Babri Masjid in 1992. In the 2002 riots, over 1,000 people, most of whom were Muslims, were killed in the state of Gujarat (Modi was then the state's chief minister).
The Muslim's dilemma
During the freedom movement, the Indian Muslim was the avant-garde of the All-India Muslim League. With creation of Pakistan, they lost their charismatic leader, Quaid-e-Azam. The Indian Muslim felt orphaned and leaderless in a Hindu majoritarian state. They had to suffer the travails of living under a cosmetically-secular constitution unable to protect their minority rights.
Historically, Jamiyat Ulema-e-Hind, associated with Deoband seminary, remained affiliated with the Congress. The Jamiyat's sole preoccupation was religious endowments. Key issues like Organisation of Islamic Countries, Kashmir and Palestine issues remained out of their focus. Similarly, Jamaat-e-Islamai was no longer in a position in the post-Partition India to argue that secularism and democracy are alien to Islam. And the Muslim should strive for an Islamic state. In the post-Partition India, the prominent Muslim parties, Muslim League and Ittehadul Muslimeen were able to send representatives to the parliament. But, the ML is confined to northern districts of Kerala and the latter retained its political base in Andhra Pradesh, generally Hyderabad. The Indian Muslim who during Pakistan movement fought for a separate homeland is still under burden to prove that they are loyal to India and hence, worthy of Indian citizenship.
Physical insecurity
Indian Constitution and successive governments failed to ensure physical security to the Muslim minority (as also other minorities). Since Partition, over 40,000 Muslim have been killed or injured in anti-Muslim riots. In recent Delhi riots, Muslim houses and shops were bulldozed despite a Supreme Court stay order. The hapless Muslim was later compelled to participate in a joint Hindu-Muslim Taranga (Indian flag) march to show it was all hunky-dory with the law-and-order situation.
The Sachar Committee
This seven-member High Level Committee established in March 2005 by then Prime Minister Manmohan Singh, highlighted the social marginalisation of the downtrodden Muslims. The committee was headed by former Chief Justice of Delhi High Court Rajinder Sachar to study the social, economic and educational condition of Muslims in India. The Committee, inter alia, recommended setting up an Equal Opportunity Commission to provide a legal mechanism to address discrimination complaints, including in matters such as housing and employment.
The Committee observed:
"Their [Muslims'] conditions are only slightly better than those of Hindu Scheduled Castes/scheduled Tribes and worse than those of Hindus belonging to other backward castes [read mandal Report also]".
Sachar Committee found that their identity marks such as address and names often lead to suspicion and discrimination by people and institutions. Discriminations are persuasive in employment housing and schooling. Muslim women who wear religious head and face covering can experience particularly acute discrimination. At the same time, most of the fellow non-Muslims fellow citizens regard the socio-cultural characteristics of the Muslim community as the cause of its "backwardness".
Concluding reflections
The socio-economic condition of the Indian Muslim, like that of the dalit (the downtrodden untouchables) has worsened over the years. The golden words of the Indian Constitution about fundamental rights, justice liberty, equality and fraternity (Articles 25 to 30 in Part III of the Indian Constitution) remain unfulfilled.
The Muslim community should coalesce with other persecuted communities to forge an oppressed-people-of-India movement.
India unconcerned about US "concern" about worsening religious freedoms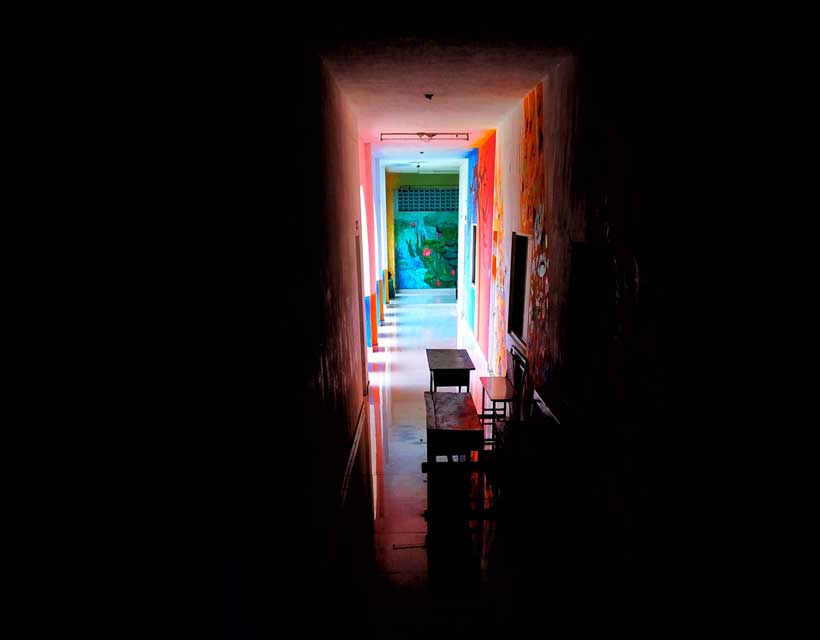 For the third straight year, the US Commission on International Religious Freedom has recommended adding India to religious freedom blacklist over alleged abuses. The panel called for
targeted sanctions against India (Religious freedom in India 'significantly worsened': US panel, Al Jazeera Apr 25, 2022) Arundhati Roy in a lecture, at the University of Texas at Austin on April 19. (Published April 21, 2022) Focused plight of minorities and curtailment of religious freedom in India. Roy is the author of the recently published Azadi: Fascism, Fiction, and Freedom in the Time of the Virus (Haymarket Books),
Roy drew attention to the increasing numbers of prisoners of (scholars, activists, singers, and lawyers who are known as the Bhima Koregaon). The "intellectual terrorists" or 'urban naxals" were jailed for protesting against the CAA (Citizenship Amendment Act). An elderly arrestee, Father Stan Swamy died in custody for lack of medi-care. A Kashmiri activist Khurram Parvez, was arrested five months ago in Kashmir. He worked for, the Jammu Kashmir Coalition of Civil Society. Sin was that he "meticulously documented the saga of torture, enforced disappearances, and death visited upon the people of Kashmir".
All dissent has been criminalized in India. Roy recalled 'to mark Ram Navami, violent Hindu mobs armed with swords and staff rampaged through as many as eleven cities. Led by swamis and BJP activists, they entered Muslim settlements, dog-whistling outside mosques, chanting obscene insults, openly calling for the rape and impregnation of Muslim women and the Narsinghar—genocide—of Muslim men". A Hindu priest Yati Narsinghar openly called for genocide of the uslims. He exhorted Hindus to arm themselves with attest firearms. A so called Hindu religious parliament (dharma sansad) endorsed his decisions.
Roy reminisced, 'Any response by Muslims has led to the bulldozing of their property by the government or burning by mobs. Those arrested, almost all Muslims, are accused of conspiracy and rioting, and will likely spend years in jail. One of those charged was in jail on a different charge long before Ram Navami. Another, Wasim Sheikh, accused of pelting stones at the Hindu procession, is a double amputee and has no forearms. Their homes and shops were bulldozed by the government. In some cities crazed TV anchors rode inside the bulldozers.
Though the Supreme Court ordered "status quo", the bulldozing operation was not halted. Later, the frightened Muslims were compelled to take part in a joint Hindu –Muslim procession to hoodwink the world that it was all hunky dory in Delhi.
BJP leaders who openly provoked Hindu rioters in the run up to the 2020 Delhi massacre were recently acquitted by the Delhi High Court, which held that "there is no criminality when provocative things are said with a smile". "Some of them are back on the streets of other cities, stoking similar violence. Yet the young Muslim scholar Umar Khalid is in prison. His speech about brotherhood, love and nonviolence upholding the Indian Constitution and delivered during the anti-CAA protests, is, according to a police charge-sheet, a smokescreen for a conspiracy that led to the 2020 Delhi massacre. Apparently, Muslims conspired to riot and kill themselves during Donald Trump's state visit in order to besmirch India's good name".
quest for legitimacy.
The US panel report is just tip of the iceberg
The administration and judiciary act in tandem to stifle the Muslim voice. India's Supreme Court held that a mosque was not sine qua non of the Muslim mode of worship. Yogi Adityanath monk chief minister of Uttar Prdesh witheld funds for building perimeter walls around Muslim graveyards. Muslims offering prayers at Gurgaon were mercilessly beaten. Yogi ordered a state-wide crackdown on loudspeakers us3ed in mosques upon complaint by Allahabad University vice-chancellor Sangita Srivastava. She had written letters to authorities complaining that the prayer-call (azaan) "shouted" through loudspeakers in a nearby mosque disturbed her sleep. As such, the Muslim prayer call, azaan, should be banned altogether (Mosque lowers loudspeaker volume after Allahabad varsity V-C seeks ban on azaan, The Hindustan Times March 17, 2022).
Though the mosque administration removed the obnoxious loudspeakers, the Uttar Pradesh government under Yogi Adityanath swung into action. It removed 53,942 unauthorised loudspeakers throughout the state declaring them "unauthorised". No action was ever taken against the Hindu processions for loud music played particularly before the mosques. During the recent Navratri, or the Hindu New Year, this April, the fanatic Hindus from Karnataka to Himachal Pradesh took out processions with novel –pro-Hindutva music. The youth "danced to DJs, or disc jockeys, spinning electronic music that blended techno and trance, devotional and national, bhakti and vibration, speech, beat and slogan to create a toxic environment of hatred". The Scroll magazine reportage called it "the music for "Disc Jockey Hindutva" , "assault on minorities", "communal tracks, sexist tracks, casteist tracks, racist tracks". "The sound of Hindutva is no longer Om but it is its obverse: BOOM BOOM BOOM. High on hatred, it dances on the rock and plays on the beat. Hindutva has showed that music can lead to silencing the minority and a festival can be a harbinger of hate" (Brahma Prakash, By taking a leaf out of the fascist playbook, hate music is successfully communalising common sense and culture., The Scroll, April 25 , 2022). Another reportage in the Scroll pointed out" "Government action, including the continued enforcement of anti-conversion laws against non-Hindus, has created a culture of impunity for nationwide campaigns of threats and violence by mobs and vigilante groups, including against Muslims and Christians accused of conversion activities".
Bharatiya Janata Party MLA Aseem Goel took an oath to make India a Hindu nation at an event in Haryana's Ambala city. The oath was administered by Suresh Chavhanke, the editor-in-chief of the television channel Sudarshan News, who is facing trial in a hate speech case for similar actions at an event held in Delhi in December.
At the event, Chavhanke also said it was unfortunate that a Uniform Civil Code had not been implemented in the country even after 75 years of India's independence; Hindi daily Dainik Jagran reported.The BJP has plns to outlaw polygamy in Muslim marriage.
Concluding thoughts
India is nowadays hobnobbing with the USA to strengthen the QUAD. US President Joe Biden held a virtual meeting with Indian Prime Minister Narendra Modi earlier this month and the two leaders are set to meet in Tokyo next month as part of a summit for the leaders of the Asia-Pacific "Quad" alliance, which also includes Japan and Australia.
The USA is unlikely to punish India with sanctions for its maltreatment of minorities.