In a startling statement, the Uttar Pradesh police have revealed that it has seized "Cash, gold, drugs worth Rs 11 crore' ahead of the second phase" (Indian Express February 14, 2022). Besides, they recovered "2,053 illegal arms, 1,835 cartridges and 165 kg of explosives during the period". Preventive action has been taken against flabbergasting 4.40 lakh hooligans who are likely to disrupt peace during the polls.
Seizures in past elections
India's Representation of Peoples Act forbids politicians to possess, distribute or transport illegal cash, narcotics, drugs, liquor, gold and silver and a host of freebies and gifts among people to lure them to vote in their favour. Yet, 2014 and 2019 Lok Sabha elections saw big seizure of drugs, cash, liquor etc. till date in any Indian election.
Such seizures are a recurrent phenomenon. Enforcement agencies let the offenders slip off with a slap on wrist. Election commission keeps issuing clean chits for all sorts of violations of the election code.
Between March 26 and May 20, Rs 841.11 crore in cash was seized. This amount is 180 per cent more than the total cash seized in 2014 (Rs 299.943 crore).
Comparing the seizure data for 2014 with the data for 2019, we find that the total quantity of liquor seized in 2019 surpassed the quantity seized in 2014 Lok Sabha election. In 2014, authorities seized 1, 61, 84,508 litre of liquor. The figure for 2019 Lok Sabha election is 1, 86, 00,000 litre. The quantity of drugs/narcotics seized so far (77,631.65 kg) is equal to the weight of 15 adult male Asiatic elephants and a calf. The liquor seized (1.86 crore litre) would fill nearly 7.5 Olympic-sized swimming pools.
According to India's Election Commission, as on May 20, cash and goods (drugs, liquor, gold, silver etc.) worth Rs 3,456.22 crore were seized across the country. This comes to Rs 60 crore a day.
As on March 26, 2019, quantity of drugs and narcotics seized stood at 77,631.65 kg. Itwas354.78 per cent more than the total quantity seized in 2014.
Government expenditure for conducting 2014 Lok Sabha election was Rs 3,870.34 crore while authorities made seizures worth Rs 3,456.22 crore in the 2019 Lok Sabha election.
As on May 20, 2019, cash, drugs/narcotics, liquor, precious metal (gold, silver etc.) and freebies worth Rs 34,56,22,00,000 (Rs 3,456.22 crore) were seized. This amount almost (90per percent) equals official expenditure on holding the elections.
India's Income Tax Department found a sack-full of banknotes worth Rs 10.48 crore stashed in a warehouse owned by a worker of the Dravida Munnetra Kazhagam (DMK), a major political party in Tamil Nadu.
Comparison of 2019 seizures with that of 2014
The sum of Rs 2,99,94,30,804 (about Rs 300 crore) in cash was seized during the 2014 Lok Sabha election. This figure excludes 1, 61, 84,508 liters of liquor and 17,070 kg of drugs/narcotics (worth hundreds of crore of rupees) that was seized from different parts of the country. The quantity of drugs and narcotics seized was roughly the same as the weight of three adult male Asiatic elephants and a baby elephant put together. (An adult male Asiatic elephant weighs nearly 5,000 kg.). The liquor seized in the 2014 Lok Sabha elections could fill up six-and-a-half Olympic-sized swimming pools.
Observations *
Western notion of democracy maintains, among other things, an analytical distinction between formal democracy, which India fulfils adequately with its regular elections, and substantive democracy whose sine qua non are a corruption-free society, elimination of iniquities and human-rights violations.
Aside from the emergency-period interlude, elections are regularly held in India. However, repeated elections are no real test of a democracy. Money plays an important part in determining a poor voter's electoral choice. Elections are marred by anti-democratic features like violence, en bloc voting, voting along religious and caste lines, and so on.
Political Life in India
The central and state governments in India do not necessarily represent rule by a majority. Through coalition politics a party with less than fifty per cent votes can form government at the centre or in states. There are several ways to determine the majority in an electoral system. In India's system, whoever gets the largest number of votes is elected.
The multiparty system allows not only a plethora of political parties, but also individuals to contest elections. If votes get divided among different contestants in a constituency, a candidate with less than 50 per cent votes can win. To avoid this situation, some countries require that a candidate should get 50 per cent of the votes cast to be declared a winner.
Caste-Influence and Communalism
Caste influence has always been predominant in secular India. Khushwant Singh says, 'Yet, strange enough, Gandhi obliquely supported the Hindu-caste system'. Peter Myer points out 'importance of caste in the election of candidates' and 'caste-based factionalism' is a significant factor in campaigning. The importance of caste politics has also been highlighted in Selig Harrison's India: The Most Dangerous Decades. Rasheedudin Khan points out "India's State structure is democratic, but not all aspects of the political system'. The social structure and equipoise of the traditional polity legitimized 'the power and control of land-based jatis (castes) over a disaggregated and alienated mass of the landless, the bonded labourers, low castes and sudras'.
Ever since independence, the politicians made no serious effort to reduce influence of caste on elections. They continued to hoodwink masses with buzzword-subsumed themes of 'removal of poverty, illiteracy and disease by bridging the gulf between the rich and the poor, between the urban and rural, through industrialization, spread of education and building of an egalitarian-cum welfare state'. The slogans brought no change in condition of scheduled tribes (girijans), scheduled castes (harijans), castes (jatis), religious communities (dharmic sampratya) and language communities (bhashai sampratya).
Noble laureate Amartya Sen, delivered a lecture on "Democracy and its Critics", organised by the United Nations' Foundation in New Delhi on December 16, 2005. While discussing success and failure of Indian democracy, he said, "The rise of caste-ist politics was a failure".
Caste Influence in the Military
Stephen P. Cohen points to 'slow expansion of military influence within the Indian political system', ' institutional anomaly of caste-based units recruited on a "martial races" basis, 'the great social distance between officer and jawan (soldier) 'even though they come from the same class background. Cohen regards 'army's expanded role in governing states as a 'challenge to democratic values'. He expresses disgust at 'forty millions Indians living under military rule, if not military law, making India one of the world's largest military-dominated states while it was simultaneously the world's largest democracy'. Cohen also refers to 'the bypassing of the para-military forces in quelling riots', irregularities in senior promotions, controversy over caste recruitment to the army'.
Non-Representative Parliament
Honest men like even Acharya Narendra (the doyen of Indian socialism) and Acharya Kirplani got rejected at the hustings. The people have now realised that repeated elections are no real test of a democracy. India's democracy accepts the right of cheats and bullies to rule.
Financial Contributions to Parties and Candidates
Corporate contributions, up to five per cent of a company's net profits to political parties are legal. In reality, huge funds are collected from individuals and companies by extortion or as a consideration for past or future favours.
Political corruption has become integral to India's governance process. The disclosure norms are very feeble and un-enforced. Most expenditure is illegitimate. It is spent on buying votes, distributing liquor, transporting voters, bribing local power brokers, bribing polling agents, payoffs to police and polling personnel in several places and hiring hoodlums for rigging and booth capturing.
Most major parties no longer attract voluntary party workers motivated by principles and goals. They hire them at great expense during elections. Large mobilisation of poor people for election meetings, spending enormous sums for lorries, and bribes to the hired audiences, and ostentatious campaign in the form of large fleets of cars and jeeps, huge cut-outs, banners, posters, tents, and loud speakers account for other expenditures .
Unity in Diversity?
Rashtraya Swayem Sevak Sangh (National Voluntary Service Party), Bharatya Janata Party, Vishwa Hindu Parishad, Bajrang Dal combine influences elections. India is no longer an epitome of unity in diversity. It is now a cauldron of 'religious, communal or caste conflicts in every nook and corner of the country'. The net result of separatist movements by ethnic, religious or ethno-religious minorities is a demand for sovereignty which threatens India's territorial integrity.
Criminals in parliament
According to the Association for Democratic Reforms, a research group, a record 43% of mps who won seats in the 2019 general election had been charged with a crime, with 29% booked for grave offences such as rape and murder. This represented a 109% increase over ten years earlier.
Crime seems to pay: analysis shows that a candidate with a criminal record is three times more likely to win than one without. Similarly, one with declared assets of more than 50 million rupees ($670,000) is six times more likely to succeed than one with less.
Bonds and donations
Donations introduced in 2018, ostensibly as a reform to weed out illicit cash, the scheme allows for unlimited, opaque financing of political parties. It is well nigh impossible to trace links between a billionaire whose fortune ballooned after securing lucrative deals from the government, and his or her donations to enabling politicians. The sole indicator of political funding that is now disclosed is the total amount received. In 2020 the BJP's declared assets of $655m surpassed those of the next 51 political parties combined. More striking, its wealth rose by 443% in just five years.
Election cost
Some 814 million voters speaking 1,652 languages voted in 900,000 voting centres across India over 35 days in the 2019 national election. India's April 2019 elections cost parties a flabbergasting Rs30, 000 crore or $5 billion.
Preposterous Expenditure Ceiling
Individual candidates can spend only Rs70 lakh ($120,000) on his campaigns. This amount is too little to meet even poster printing costs in important contests. Key candidates spend between Rs75-300 crore ($12-50 million). Lesser stars spend between Rs15-50 crore ($2.5-8.25 million) and marginal candidates between Rs1-10 crore ($600,000-1.8 million).
Mammoth rallies where half a million people cheer candidates cost upwards of Rs3 crore ($500,000). Every major party holds at least one major rally or counter-rallies a day. Add to it the cost of sending thousands of workers out in cars, trains, planes, rickshaws, bicycles, bullock carts, tractors, camels, horses, and boats to woo voters with speeches, street plays, and songs.
Financial Contributions to Parties, Candidates
Corporate contributions, up to five per cent of a company's net profits to political parties are legal. In reality, huge funds are collected from individuals and companies by extortion or as a consideration for past or future favours. Political corruption has become integral to India's governance process. The disclosure norms are very feeble and un-enforced.
Concluding reflections
Persecution of religious minorities and the so-called untouchables (who prefer to call themselves dalits) is endemic to the social and cultural systems that circumscribe the Indian polity. A four-year-old girl, named Surjo, was boiled in a tub and then beheaded to please gods as part of a religious sacrifice.
In a country where sons are sold for paisa 25 and women are thrown into the fire to please sati, goddess of chastity, such events cannot be foreseen or forestalled. The solution lies in state funding of elections. Reforms suggested in Tarkunde Committee, Indrajit Gupta Committee, and Dinesh Goswami Committee and N. S. Gehlot could not be implemented.
Hindutva supporters want to convert India into a centralised state for the Brahmans only. The rise of the BJP from a marginal Hindu nationalist party of the 1980s to the majority party in parliament in 1999 vindicates the ascendancy of Hindutva trend. Obviously, India is the largest democracy in form but not in substance.
India, the world's largest democracy, stands divided into two worlds, the affluent and the poor Half of India's population lives below the poverty line (US$ one or two a day). The poor are prone to be influenced by cash doles, booze, and freebies. Money plays an important part in determining a poor voter's electoral choice. Historically, the richer party wins.
Bulk of money goes to media advertising. The BJP spent over one-third of its funds on advertising. Political parties shun paupers and nominate candidates with hefty wallets.
Economic And Political Reform Is Needed In Sri Lanka, Not State Violence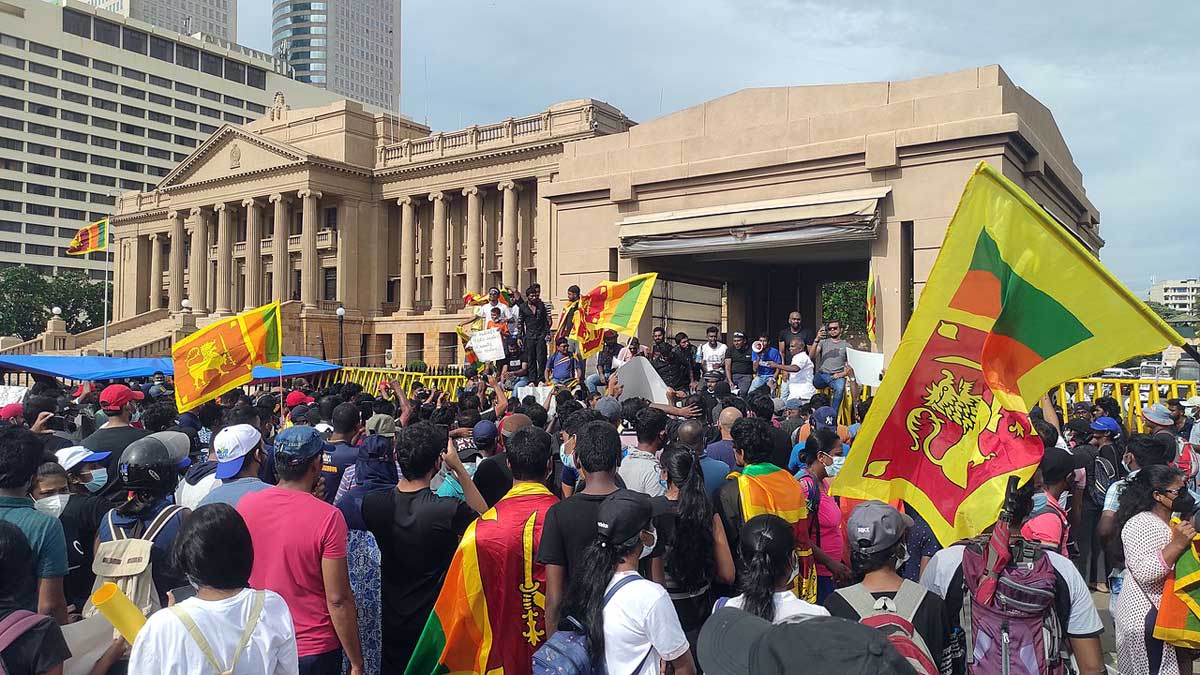 Sri Lanka's worst economic crisis since independence has highlighted years of political and economic mismanagement and a reliance on state-sanctioned violence in response to legitimate protests. Legitimate reform and respect for human rights is required if the island nation is to act in the best interests of its people.
The crisis has resulted in the import-reliant country's foreign currency reserves running dry, meaning that the government is unable to pay for imports of basic goods, including food and fuel. Rising inflation of 17 per cent has meant that any food available is now too expensive, with a kilogram of rice costing 500 rupees when it previously cost 80. The lack of fuel has meant that Sri Lankans are suffering through 12-hour power cuts, with the government asking people to work from home to save fuel.
Making matters worse, the government has defaulted on its foreign debts for the first time since independence. Sri Lanka's debt is approximately $51 billion, making it now reliant on negotiations with its creditors, such as the Asian Development Bank, to pause payments so basic goods can be purchased.
As always, these issues are affecting Sri Lanka's most vulnerable, particularly those in poorer rural areas, the elderly and people with disability. There are reports of people dying while lining up for fuel in the heat. This has the potential to worsen into a significant humanitarian crisis, with half the country sinking into poverty and food insecurity rising.
This is a big step back for a country that was once regarded as one of Asia's success stories, formerly enjoying economic growth, burgeoning industries and a wealthier middle class. The was a sign of a country that was beginning to rebuild after a brutal civil war that affected all Sri Lankans.
While the government has blamed the crisis on the coronavirus pandemic and the subsequent drop in tourism, the cause is closer to home, and the government deserves significant blame.
The President, Gotabaya Rajapaksa, previously slashed taxes and focused on domestic markets rather than exports, creating an economy reliant on imports, which created unsustainable levels of debt. The government has also racked up huge debts to fund irresponsible infrastructure projects which has severely depleted the country's foreign reserves. The banning of imports of chemical fertilisers left Sri Lanka's large agriculture sector crippled and increased debt through the reliance on importing food.
The Rajapaksa family has ruled Sri Lanka for over two decades, with Mahinda Rajapaksa ruling as President between 2005 and 2015 and then as Prime Minister until his recent resignation. Gotabaya Rajapaksa has served as President since 2019 and several family members have long held prominent positions within the military and government. This has resulted in rampant nepotism, corruption and poor economic decisions that have turned the public away from the once popular family.
The crisis in Sri Lanka has led to nation-wide protests, which have rapidly turned violent. Protesters have stormed government buildings and government forces have been injured. Citizens are justifiably angry about years of poor economic decisions that has crippled the economy, leaving millions without the most basic of goods.
Authorities have reacted to this unrest with a heavy handed approach. The deployment of the military with orders to shoot looters on sight and the use of water cannons and tear gas had led to two deaths of the arrest of over two hundred people, including peaceful protesters. President Rajapaksa has also declared two state of emergencies, severely restricting the rights of Sri Lankans and giving authorities sweeping powers to detain legitimate protesters or those breaking curfew. This raises serious concerns about the governments respect for human rights and will do little to rebuild trust in government.
Instead of the use of violence to crush protests, the government needs to take responsibility and undertake meaningful economic and political reforms to address the crisis and quell unrest.
Human rights need to be at the forefront of any solution. The United Nations High Commissioner for Human Rights, Michelle Bachelet, has rightly called for any attacks on civilians and peace protesters to be independently and transparently investigated. State of emergency declarations and curfews should also cease, allowing Sri Lankans their right to peacefully protest about legitimate issues of concern. Any peaceful protester illegally detained needs to be released immediately.
The government should also work with international partners to find rapid solutions to critical problems, such as providing basic goods to their citizens. The decision by the World Bank to provide $600 million in assistance and ongoing negotiations with the International Monetary Fund are welcome. But more needs to be done.
The government needs to undertake meaningful economic reforms, including reversing damaging tax cuts and reducing debt, so the IMF will agree to a more substantial financial package that allows the country to recover.
The democratic process also needs to be respected. The government should maintain dialogue and consult with other political parties', civil society and non-governmental organisations to find adequate solutions to the economic and political problems facing the country.
This includes negotiating with opposition parties to reach political solutions that lead to ongoing stability. However, while the embattled President has replaced his brother as Prime Minister in an attempt to ease political pressure, the opposition has so far refused to join an administration with the Rajapaksa family. A political solution may need to be found that finally breaks the link with the Rajapaksa's so Sri Lanka can move forward as a nation.
Sri Lankan's have shown that they desire legitimate change in response to this unprecedented crisis. They demand meaningful political and economic change that will allow Sri Lankans to buy basic goods and reduce poverty. The government, whether it includes the Rajapaksa's or not, needs to listen to the people and not respond with violence by respecting their human rights and undertaking meaningful change.
"Haqeeqi Azaadi" or "Political Invasion"?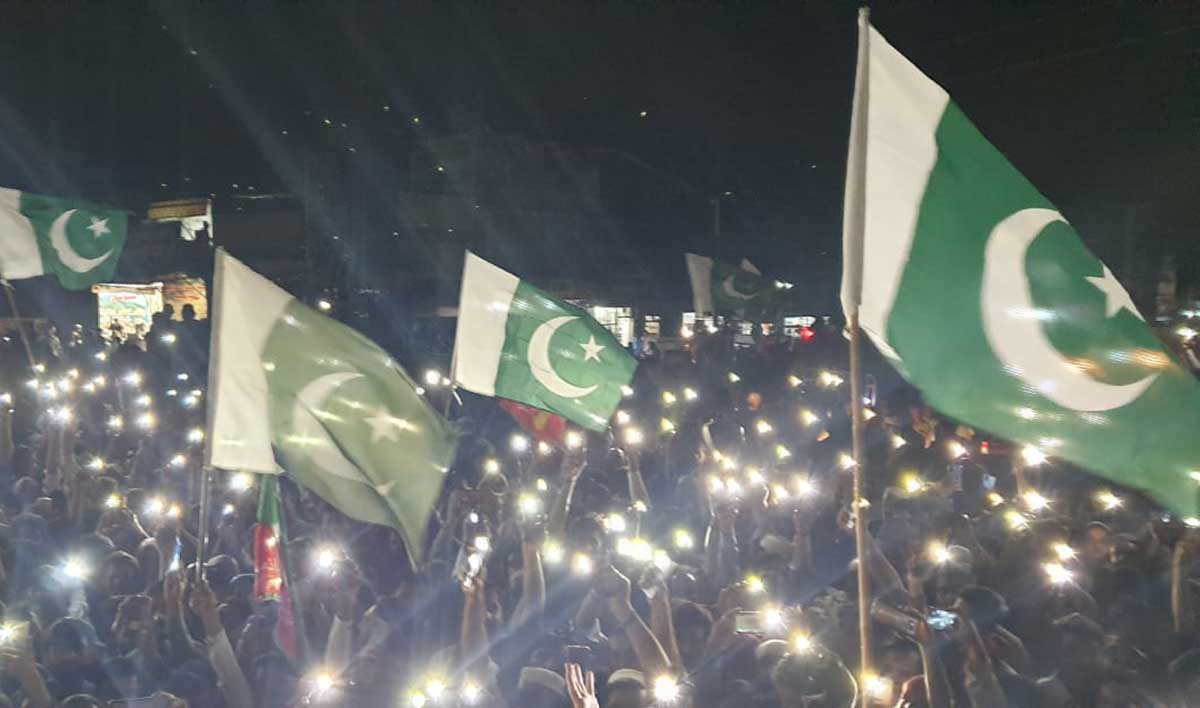 You call it a "Long March" or an "Azaadi March" or a "Haqeeqi Azaadi March" and lastly according to some people "Political invasion of the capital"; whatever attempt it may be, the impact of this "Long March" will not be "Short" at all. Seems like history is repeating. Yesterday, it was PTI, later it was TLP, then JUIF, PDM & now again PTI. This reminds us about a Supreme Court's historic judgment on Faizabad Sit in by Supreme Court, which is quite relevant again in these crucial times. The historic judgment of Supreme Court on Suo moto quotes that "The leaders of the dharna intimidated, hurled threats, abused, provoked and promoted hatred. The media provided unabated coverage. Inflammatory speeches were delivered by irresponsible politicians. Some unscrupulous talk-show hosts incited and provoked citizens." Isn't the situation once again similar? Doesn't it seem like history is repeating? Few analysts consider it to be a worst kind of situation.
Supreme Court writes in its judgment that "the freedom of speech and expression and of the press are fundamental right. However, these rights cannot be used to denigrate or undermine the glory of Islam, security or defence of Pakistan, friendly relations with foreign States, public order, decency or morality or in relation to contempt of court, or commission of or incitement to an offence. He categorically mentions that "PEMRA Ordinance mirrors the restrictions as set out in Article 19 of the Constitution and further prohibits broadcasts which are, "likely to create hatred among the people or is prejudicial to the maintenance of law and order or is likely to disturb public peace and tranquility." So, Supreme Court has already given clear instructions that if some event is likely to disrupt peace and tranquility, media broadcasts can be prohibited.
Insiders say that we are in a dead end and this is the most crucial time of history for Pakistan, especially when the economic fate has to be decided by IMF on 25th May when Imran khan marches on Islamabad. So let's playout the possible upcoming scenarios which political stakeholders may have to consider;
Marching towards Islamabad with huge crowds is one thing but forcing a government to dissolve assemblies with this crowd is another thing. Imran Khan very well knows this is a do or die situation for his political career as well. He knows his March will only succeed if he can force an early election.
Bringing larger mobs to Islamabad will only be fruitful if there is some kind of disruption by the present government or by the PTI itself. IK knows that a prolonged sit in without happenings in the red zone won't be impactful.
PTI leaders have been repeatedly convincing people including government employees, Army officers and police to bring their families in their Haqeeqi Azaadi March. The question which arises is that "Why IK doesn't bring own family members to join the "Jihad" or "Haqeeqi Azaadi"?
IMF has to take crucial decision on Pakistan's economic fate. Without an IMF Package, a Srilanka type scenario may arise. The decision will come on the same date as of long march, on 25th May. This is a do or die situation for Pakistan's economy. So the leaders of this March should definitely come with a futuristic economic plan and tell the masses how will they get rid of this dire economic situation.
While Srinagar Highway will be full of Marchers led by the so-called Ambassador of Kashmir, a big decision is expected to come from Srinagar about Yasin Malik. Unfortunately, it is expected that his sentencing maybe announced on 25th May as well.
The government also has limited options. They are arresting leaders of PTI. They are raiding houses in their own panic mode which will further incite the situation. The removal of fuel subsidiary has become inevitable and when it happens it will be the most unpopular decision. Rising, Inflation will cut purchasing power. Finalization of IMF program has brought them to a dead end.
The dread is in the air. 25th May is around the corner. It is Crucial. It is Do or Die for Pakistan. We must fear!!
When Politics turns Personal; The Toxic Allegations & Accusations become a Norm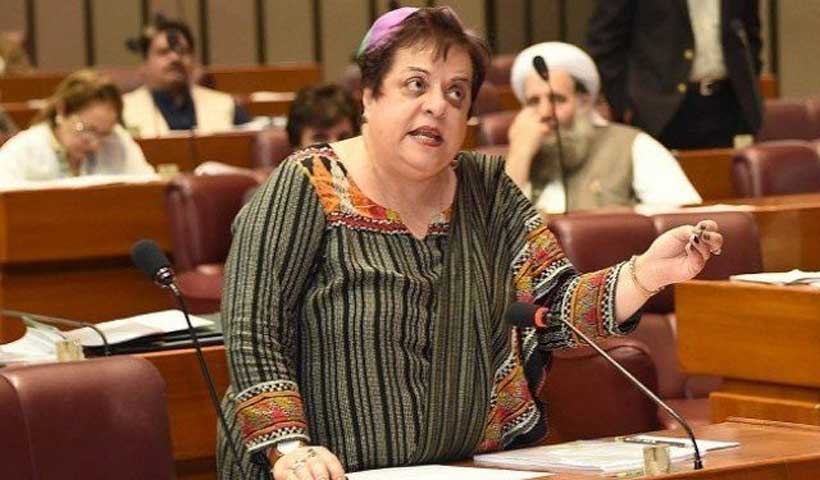 There is something happening beneath this political turmoil which is NOT looking good!!
Whenever Political landscape turns into a Personal battleground, defeats become unacceptable. These past few days are a perfect case study to see that how Political elite in Pakistan has done whatever it took it to stay in power. In this power grab scenario, there could be numerous losses including the integrity of institutions. We have unfortunately entered into a very dangerous phase, where some political stakeholders have put all stakes at risk, where they have stretched their limits beyond a constitutional limit, all to gather mass support, all to stay in power and avoid defeat. Is it a threat of losing power? Is it a double game? Is it a practical hybrid war we are fighting? Whatever it is, it doesn't seem to be good. All is at stake, all is at risk and all is toxic.
As if the political temperature was not noxious enough, Shireen Mazari Saga took place. Once again, accusations, allegations and assumptions started pouring in against the state institutions. Soon after her arrest, her daughter, a lawyer herself Imaan Zainab Mazari alleged that her mother was beaten by male police officers during the arrest. But few minutes later, a video clip surfaced that showed clearly that her mother was arrested by Female Police officers in broad daylight and as per the law. Lie number 1 of the daughter stood exposed. Within moments, without any cogent evidence the lady, known for many controversies in the past targeted state institution for such an act, although the anti-corruption already had taken responsibility of her arrest.
Abuse of power can never be tolerated, regardless of who it targets or from where it emanates. This mantra is true and everyone has an equal belief on it but let's take a deep dive to see that how politics turned dirty in this case, how blame game took place and how this entire episode was used as a tool to churn propaganda against Army leadership and Armed Forces.
1. The anti-corruption police had arrested Shireen Mazari and she herself accepted that Prime Minister and Interior minister were responsible for my arrest. But the mother daughter nexus brazenly started blaming institutions without any solid evidence. Shouldn't there be an inquiry on this too?
2. PTI was always of the opinion that why courts were opened mid night to send IK packing while he wasn't listening to anyone however when same court gave a verdict in favor of PTI ex minister, late night, it was celebrated and much appreciated by Shireen Mazari & IK who have been spearheading anti judicial tirade until recently. Isn't it blatant hypocrisy? Judicial inquiry has been ordered by the Court which is a positive sign, but the serious allegations which Mazari nexus have raised must also be inquired during this newly formed judicial inquiry. Should the Judiciary not question them on hurling these baseless allegations?
3. The present government, whose Police itself arrested Shireen Mazari disowned this attempt. Attorney General displayed his ignorance about the matter in front of the court. So, somehow the government created this impression in the public eye that they are not to be blamed for the arrest of Shireen Mazari. Was it a double game? Or a deliberate effort to discredit institutions?
Pakistan is already facing serious economic downfall, political uncertainty and civil strife. PTI has also announced Long March to Islamabad on 25th May which is likely to further exacerbate already fragile political and economic instability. It has become quite evident now for achieving petty political ends, our political elite has no serious resolve to address the crisis confronting the country. Country is being deliberately pushed to limits of economic and political dead end. The political immaturity and lack of vision to handle the crisis situation is also hurting the repute of institutions amidst internal political wrangling. If political leadership doesn't come to grips of the critical situation prevailing which is likely to aggravate further in coming days, people of Pakistan in particular and the country in general are likely to suffer unprecedented damage. Political elite must put its acts together and steer the country out of prevalent political and economic crisis by showing sagacity and political wisdom until it's too late.