Redefining life-long benefits of sexual health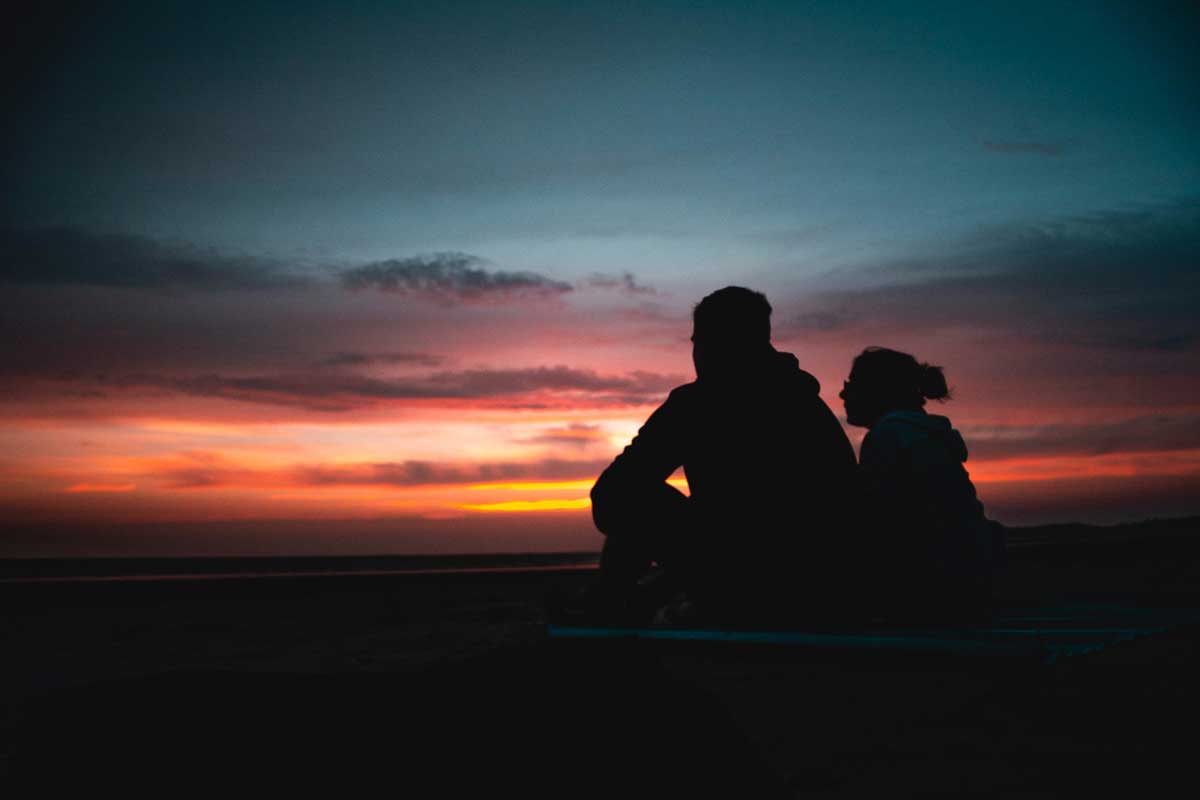 From adolescence to old age, sexual health constantly needs to be revaluated in the light of every individual's changing circumstances, the UN health agency said on Friday.
According to the World Health Organization (WHO), sexual health is determined by the quality and safety of people's relationships: with oneself and other individuals, with family and friends, and the society in which we live, including the gender norms that shape our experiences.
"Sexual health is not a fixed state of being, and every person's needs will change across the life course," said Ian Askew, former Director of WHO Sexual and Reproductive Health and Research, and co-author of a new publication exploring the role of sexual pleasure in sexual and reproductive health and rights programming.
More than physical
Sexual relationships are themselves dependent on whether everyone's human rights related to their sexuality are realized and protected, according to WHO.
The UN health agency's working definition of sexual health emphasizes a positive and respectful approach to sexuality and sexual relationships that is much more than just physical.
"This is why it is crucial to undertake a range of activities across this continuum: from support of sexual well-being, to prevention and management of disease," said Mr. Askew.
Integrating pleasure
Ahead of Valentine's Day, on Monday, a new analysis was published in the open-access journal PLOS ONE on the importance of including sexual pleasure and not only disease risks, when designing sexual health programmes.
"Sexual health education and services have traditionally promoted safer sex practices by focusing on risk reduction and preventing disease, without acknowledging how safer sex can also promote intimacy, pleasure, consent, and wellbeing," said Lianne Gonsalves, WHO paper co-author.
Sexual health linked to sexual well-being
It is a state of physical, emotional, mental and social well-being, related to sexuality.
Sexual health is not merely the absence of disease, dysfunction or infirmity.
It requires a positive and respectful approach to sexuality and sexual relationships.
Good sexual health offers pleasurable and safe sexual experiences, free of coercion, discrimination and violence.
It respects, protects and fulfills the sexual rights of all persons.
"This review provides a simple message: programmes which better reflect the reasons people have sex – including for pleasure – see better health outcomes".
The hope is that these results will galvanize the sexual and reproductive health and rights community, to promote services that educate and equip people to engage in sex that is safe, consensual, and pleasurable.
Emerging interventions
Interventions specifically intended to improve sexual well-being are gradually emerging.
This year's new edition of the International Classification of Diseases, for the first time, has a chapter devoted to sexual health.
By providing the latest evidence-based definitions, WHO is facilitating the diagnosis and appropriate management for a wide variety of conditions related to sexual health.
Unhealthy reality
Unfortunately, many women, girls and gender-diverse persons, go through the ordeal of experiencing non-consensual and violent sex.
WHO is supporting national efforts globally to prevent and manage the consequences of all forms of sexual violence.
And to eliminate diseases that affect sexual health, the UN health agency is developing new global strategies to address sexually transmitted diseases, while taking into account the current pandemic-induced health system disruptions.
Being human
WHO maintains that good sexual health is "fundamental to the overall health and well-being of individuals, couples and families, and to the social and economic development of communities and countries".
As such, it is committed to identifying and promoting sexual health itself, so that everyone, everywhere is able to fulfil their human rights related to their sexuality and sexual well-being.
The Benefits Of Feeding Your Baby Organic Formula
There are many benefits that come from feeding your baby formula milk, not to mention that it is much easier and allows for mothers to be more flexible with their schedule. There is no need for mom to worry about what she is and is not putting in her body and not breastfeeding means that dad can share the feeding duty as well.
However, when it comes to using formula milk, the last thing any parent wants is to be feeding their beloved child with one that contains lots of nasty and / or potentially harmful chemicals that impact on both their growth and their overall general health /wellbeing.
Organic baby formula is the perfect choice then in order to ensure that your baby gets everything that they need to grow up and develop into a happy and healthy child. There are many brands nowadays that produce organic baby formula milk and you can buy it online from MyOrganicCompany; learn more about the company and its products by clicking the link.
There are many different benefits to feeding your baby organic formula milk with some of the most significant ones listed below for you to read in detail.
It does not contain any synthetic ingredients
As opposed to conventional baby formula milk, the organic stuff is free from any ingredients that are synthetic. Synthetic ingredients should not be going anywhere near the insides of a delicate newborn baby. In addition to this, none organic baby formulas typically contain artificial sweeteners that can seriously damage a young child's health.
When consumed regularly, many babies build up an intolerance to the synthetic and artificial ingredients found in conventional baby formula. Over time, they may experience certain gastrointestinal health issues as a result. This includes things like constipation and / or diarrhea. By feeding your baby a formula milk that is free of synthetic ingredients, you do not have to worry about it happening to them.
It contains lots of nutrients
While a formula milk tasting nice can encourage a baby to feed, the main goal here is to get all of the required nutrients and minerals into them so that they can grow into a strong and healthy child. With organic baby formula, being dense in nutrients is the main priority and so typically it is jam packed full of the correct blend of vitamins, such as Vitamin E, that are necessary for the healthy functioning of the red blood cells, immune system, and organs of your baby. The great thing about Vitamin E is that it is also an antioxidant and so it works to protect your child's body from being attacked by free radicals.
This is why you should feed your baby organic formula milk rather than the none organic stuff. The most nutrient rich organic baby formulas are in fact those from European countries as they pay extra close attention to what good stuff goes into the formula milk.
It is advantageous to mental development
Organic baby formula milk is also much better for the mental development of your baby. As well as having way more nutrients, this type of formula milk also contains the perfect amount of polyunsaturated fatty acids, including Omega 3 fatty acids. These nutrients are particularly beneficial to your baby's health as they help significantly in mental development (as well as physical development).
Mental issues, such as depression and anxiety, are often things that affect people for the whole of their life and so it is, of course advisable to dry and avoid these things from happening in the very first place. Getting a good amount of both Omega 3 fatty acids and all other types of polyunsaturated fatty acids is therefore essential for preventing mental development issues from occurring.
Getting these nutrients can also go some way to making your child more communicative and more intelligent. Additionally, they can prevent certain behavioral issues from arising also. Finally, if your baby has lots of these types of nutrients in them, it makes them more protected from conditions, such as autism, attention deficit hyperactivity disorder (ADHD), and even cerebral palsy.
It does not contain any GMOs
Genetically modified organisms (GMOs) are in a large proportion of the foods that we eat nowadays. These organisms are not good for adults to consume and so are even worse for developing babies to feed on. It has been estimated that in the United States, almost as much as 75 percent of all food items available in grocery stores have some amount of GMO ingredients in them. By using organic baby formula milk, you can ensure that your little bundle of joy is not consuming any of these harmful GMOs or any synthetic ingredients at all.
When it comes to what we put into our bodies and that of our offspring, natural is always the best option to go with. Nowaday cows are constantly being pumped full of various different pesticides, antibiotics, and so much more and this will eventually end up coming out in the milk they produce. If you feed this milk to your baby then no doubt they will be consuming some of these harmful chemicals.
Rather than having this worry, it is good to know that the organic baby formula milk that you are bringing your child up on is free from all of these harmful things, whilst at the same time being full of all of the good stuff that they need to thrive.
It comes with lots of choice
It may be the case that your baby has specific dietary requirements that need to be met in order for them to get all of the nutrients and goodness that they need. They may even be suffering from certain health conditions, such as constipation and / or gas and organic baby formula milk can help to alleviate some of the symptoms associated with these things.
There also exist a wide range of organic formulas to treat common infant / childhood allergies.
Health Leaders Stress Need for Coordinated Global Response to Tackle Pandemics
Improved global coordination and regional capacity building will help ensure the world is better prepared for the next pandemic, said leading health experts at the World Economic Forum Annual Meeting 2022.
"We must not lose this moment of potential transformative change in building preparedness," said Helen E. Clark, Board Chair, Partnership for Maternal, Newborn & Child Health, World Health Organization (WHO). "Unfortunately, political resolve to solve COVID is beginning to fade."
Paul Kagame, President of Rwanda, pointed out that the COVID-19 pandemic is still raging in many countries. "To date, the African continent has fully vaccinated just 18% of its adult population." This is mostly due to the lack of virus testing and vaccine administration capacity, he said.
"Investing in health systems and regional bodies like Africa CDC and African Medicines Agency must be a key priority. We have to act in the full expectation that there will be another pandemic."
Bill Gates, Co-Chair of the Bill & Melinda Gates Foundation, said it was critical to identify and isolate viral outbreaks early. "Infectious disease is an exponential phenomenon and less than 2% of overall deaths occur in the first 100 days."
"Unfortunately, much of the world's pandemic risk resides in countries which don't have the capacity to respond quickly and effectively," he said. "You have to have global capacity if you are serious about pandemics."
Peter Sands, Executive Director of the Global Fund to Fight AIDS, Tuberculosis and Malaria, argued for the need for "multi-pathogen infrastructure and capacity". That is, to ensure that broad public health surveillance and infrastructure are available across the infectious disease spectrum.
"We need to finish the job – and we can do that by investing intelligently in infrastructure like lab networks, community health workers, supply chains and simultaneously help countries defeat HIV, TB and malaria as well as make them safer against future pathogens," he said.
Francis deSouza, President and CEO of Illumina, predicted that the pandemic will launch the world into what he describes as the "Era of Biology" in which human health, longevity and biology will underpin the 21st century.
"The amount of breakthrough innovations that have occurred during the pandemic period is unprecedented," he said. On the sequencing front, for example, the price has dropped 99% over the past few years. This has enabled us to deploy sequencing around the world to over 190 countries".
He added: "However, we are only as strong as the weakest among us, hence we need to build a global infrastructure and have a coordinated global response to the next outbreak."
New Accord to Improve Health and Vaccine Equity for 1.2 Billion People in Lower-Income Countries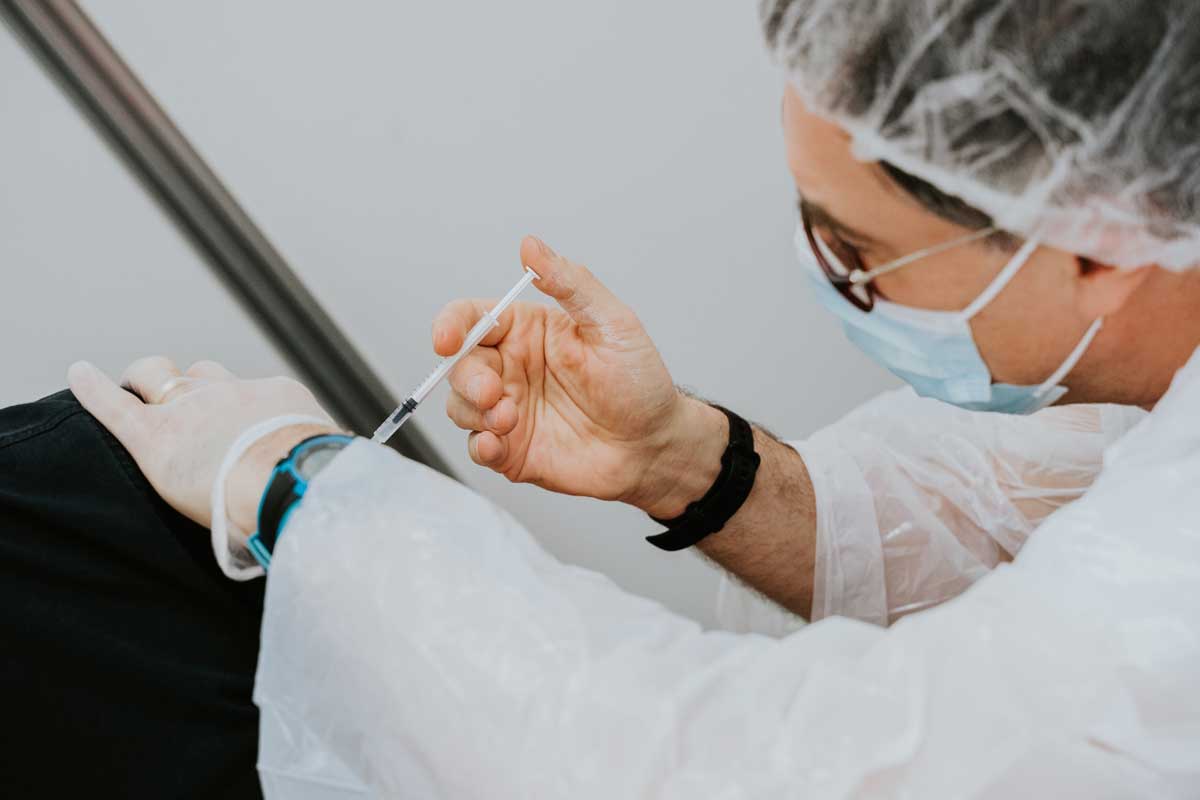 A groundbreaking initiative launched today at the World Economic Forum Annual Meeting in Davos 2022 aims to greatly reduce the health inequities that exist between many lower-income countries and the rest of the world.
An Accord for a Healthier World is led by Pfizer. The pharmaceutical company will offer all its patent-protected medicines and vaccines, including the COVID jab, that are available in the United States and the European Union on a not-for-profit basis to 1.2 billion people in 45 lower-income countries.
"As we learned in the global COVID-19 vaccine rollout, supply is only the first step to helping patients. We will work closely with global health leaders to make improvements in diagnosis, education, infrastructure, storage and more. Only when all the obstacles are overcome can we end healthcare inequities and deliver for all patients," said Albert Bourla, Chairman and CEO of Pfizer.
Pfizer will work with healthcare officials in Rwanda, Ghana, Malawi, Senegal and Uganda to identify early insights and opportunities to ensure all medicines and vaccines can reach those in need. This will include expertise to support diagnosis, healthcare professional education and training along with supply chain management and other infrastructure enhancements. Learnings from these five countries will be applied to support a rollout to 40 more countries.
"This is how all global problems should be tackled," said Lazarus Chakwera, President of Malawi. "The great thing about this accord is that it helps low-income countries without violating their dignity and agency as people, for it is a true partnership that involves both Pfizer and countries like Malawi sharing the burden of costs and tasks in the production and delivery of supplies that will save millions of lives."
The collaboration seeks to identify quick and efficient regulatory pathways and procurement processes to reduce the longer amount of time it can take to make new medicines and vaccines available in these countries. Pfizer has committed to provide 23 medicines and vaccines that treat infectious diseases, certain cancers and rare and inflammatory diseases. It also plans to add future medicines and vaccines on a not-for-profit basis.
The accord, with funding from the Bill & Melinda Gates Foundation, is advancing work on the development of vaccine candidates for the prevention of Group B Streptococcus, a leading cause of stillbirth and newborn mortality in low-income countries. They are also discussing opportunities to support respiratory syncytial virus vaccine development, another maternal vaccine.
"Everyone, no matter where they live, should have the same access to innovative, life-saving drugs and vaccines," said Bill Gates, Co-Chair of the Bill & Melinda Gates Foundation. "[The accord] could help millions more people in low-income countries get the tools they need to live a healthy life. Pfizer is setting an example for other companies to follow."
Paul Kagame, President of Rwanda, described the accord as an important step towards sustainable health security for countries at every income level. "Rapid and affordable access to the most advanced medicines and vaccines is the cornerstone of global health equity," he said.
President Nana Addo Dankwa Akufo-Addo of Ghana, said true health equity needs strong cooperation between the public and private sectors. "We must continue to strive for quality healthcare for all people to live longer, stronger and healthier lives," he said.
Macky Sall, President of Senegal, said the accord works towards a better world. "Senegal proudly supports the launch of An Accord for a Healthier World to improve health equity and outcomes for the people of our country and across the world," he said.
Yoweri Museveni, President of Uganda, said it is important that partners find new ways to address challenges in access to medicines. "It is the time to close the health equity gap," he said.