Can infrastructure investments provide a strong stimulus for the Indian economy? The answer is a resounding but conditional yes: conditional on how the investments will be financed and spent.
Size versus Leverage
The policy discussions on how to finance infrastructure inevitably focus on the size of a potential fiscal stimulus. This is surely an important aspect of financing infrastructure and is well reflected in the GoI's fiscal allocations through various centrally sponsored schemes, different funds like the Consolidated Roads Infrastructure Fund (CRIF), the allocations of the Finance Commissions, and directly and indirectly through the multiple Development Finance Institutions (DFI). Increasing fiscal allocations through these channels is always possible and is being actively pursued. But, the amount of resources needed to finance the infrastructure deficit – at least 7-8% of GDP per annum – would be a challenge to fund directly from the annual fiscal allocation of government. Rather, the need of the hour is to pivot from a focus on the size of a fiscal stimulus to an emphasis on leverage – how much can public resources crowd-in the financial markets. The latter allows for a more efficient and equitable way of financing infrastructure. First, by smoothening the cost of financing the investments over time and second, by sharing the cost with future beneficiaries of investments made today.
But leveraging should not be about piggy backing on the public banking system. Public banks in India are in the middle of an evolving reform process that needs to continue. And, the maturity of their money does not match the need for long term infrastructure finance. The alternative of strengthening public DFIFs to tap into financial markets and ensure on-lending for investment purposes is already part of GoI's arsenal. DFIs can be further leveraged but their track record is mixed and like the public banks, their roles would benefit from a rethink in terms of purpose and operational framework. Instead, the power of the fiscus is perhaps best used to offer different mechanisms to access capital markets and institutional investors – pension funds and life insurance agencies – to finance infrastructure. A second generation of DFIs which offer credit enhancement and bond insurance is the need of the day. These institutions would offer credit enhancement, first loss, and partial guarantees to enable infrastructure providers to access long term finance from international and local markets. Such an approach would receive additional fillip if the regulatory framework also enabled domestic institutional investors to increase their funding for infrastructure.
DFIs with credit enhancement approach has three distinct advantages over traditional DFIs. Government can share more of the risks of the investments with markets while relying on market assessments of the creditworthiness of the projects. Second, infrastructure providers will seek to establish greater creditworthiness of their investments as the incentive is to rely primarily on market finance with government enhancements offering only additional support. Third, while political interference in credit decision is difficult to eliminate completely, it is less in a credit enhancement system which has a clearer separation between public and private actors.
From Hardware to Services: Bankable Infrastructure Companies
Leveraging finance is, however, only one part of the equation. The other part is on the expenditure side — focusing on how the finance is spent. Traditionally, the emphasis has been on the hardware such as expanding the road network; investing in pipes and wires for water and electricity; building the ports and the airports; and expanding public housing. As these examples suggest, ensuring adequate capital expenditure for the hardware has traditionally been the focus of infrastructure programs. Even more important, however, is to ensure that infrastructure expenditures are successfully converted into infrastructure services. By themselves, more water pipes may not lead to regular water supply. More buses will not automatically give rise to an efficient urban transport system and more airplanes will not necessarily translate into better airline services. India needs accountable and effective utilities, companies, and corporatized agencies that can translate infrastructure spending into, for example, continuous not intermittent water supply, reliable electricity supply, efficient transport services, effective solid waste collection and disposal, and efficient port services.
An infrastructure stimulus program must therefore include a concerted and long overdue push to convert existing public sector departments and agencies into efficient and accountable public sector companies. Australia which lost its place as a top industrialized country in the late nineties, reformed its infrastructure sector along these lines to give its economy a boost. England has long reformed its infrastructure agencies linked to financial markets. The examples of PowerGrid, EESL, ConCorp, Delhi electricity companies, Shimla and Belgaum-Hubli-Dharwad water companies, and corporatized airports, however, suggest that India does not need to go beyond its borders to find the innovations in infrastructure service delivery. Rather, India needs to pivot from a focus on bankable projects (more hardware) to supporting bankable institutions (scaling up infrastructure services). Such a shift has greater multiplier effect on economic growth and is a pre-requisite for delivering on the PM's challenge on ease of living.
Bankable institutions are directly linked to the strategy of leveraging financial markets. These institutions can float bonds to tap into long term finance from the markets and take advantage of any credit enhancement programs of GoI. In turn they strengthen the bond market and deepen the financial markets. The demand for financing operations and maintenance by bankable companies also allows the banking sector to participate more efficiently in infrastructure financing. In addition, it would enable the NIIF with its deep pockets to scale up its equity investments.
Importantly, bankable institutions open the door for creating more inclusive institutions. Appropriately structured, an infrastructure company can distribute shares to its workers or, even more ambitiously, government can buy a percentage of the shares and distribute it to households below a certain income threshold. India's impressive IT platforms and growing experience with DBTs suggest this approach is amply feasible. Even India's federal structure would stand to benefit as all tiers of government can co-own shares in an infrastructure company. Take, for example, the possibility of creating a global class commuter railway company in Mumbai. The city of Mumbai, the State of Maharashtra, and Indian Railways, as representative of the center, could co-invest and co-own shares in such a company very much in the spirit of cooperative federalism. Such an approach would also enable a State to devolve certain service delivery systems – water is an excellent example – to city governments in exchange for a commitment to create a water company with joint shareholding between the State and the local tier. A different approach to evolving India's city governments.
The debate about Public-Private Partnership is also related to the discussion about creating bankable infrastructure companies. A public sector company can contract in a private operator. This is, however, not necessary. The Sao Paulo Water Company is the world's largest water utility. It is a public sector company that raises resources from the capital markets and over time has leveraged private capacity in managing some parts of its operation. DFCL in India is a public sector company that is expected to run the freight corridors as open networks offering access to private and public freight operators. These examples suggest that PPP is an approach or instrument that can be leveraged by a creditworthy infrastructure company. The goal should be to create bankable institutions and PPP is an instrument that the former can leverage. The latter need not be an objective by itself.
Infrastructure and Social Protection: An Important Link
A possible concern about creating infrastructure companies capable of tapping into financial markets is the issue of user charges. A bankable discom, for example, would need some level of user charges as a revenue source. The possibility of free electricity would then be difficult to deliver if attracting finance from the markets based on bankability was the objective. It is far easier – politically – to rely on a public sector banking system, blanket government underwriting, or direct fiscal transfers, all to sustain free electricity. Herein lies a possible gordian knot to resolve.
The cost of the 'free electricity' is well known: an inefficient discom system; erosion of India's natural resource base especially ground water; the burden on the financial sector and its consequences for economic growth; and the inequity of the system which subsidizes the better off. The solutions are also known. At their core is the need to partially delink the focus on redistribution (eg. free water or electricity) from incentivizing efficient and bankable infrastructure companies. India's evolving social protection architecture with its pivot towards cash transfers – e.g. JAM, cash transfers for farmers – for targeted groups allows governments to credibly and directly support the income of women headed households, farmers, and the poor. Combining this approach with some user charge subsidy – but now more targeted because of a parallel social protection architecture – and linking it to service delivery reform helps resolve the gordian knot. A social protection architecture is thus an important part of infrastructure strategy.
Infrastructure and Climate Change
The linkage between climate change and infrastructure finance requires a separate discussion and analysis. For this note, however, it is important to flag that in today's context of climate change, the standards, technology, and regulation around infrastructure are rapidly changing and financing will respond accordingly. Capital markets will favour investments in resilient infrastructure. Governments are taxing climate inefficient infrastructure, making it harder for old style infrastructure to maintain sufficient margins to access capital markets. In effect, investments in infrastructure that are not climate friendly will be costlier to finance.
In this context, it is essential to allow public sector infrastructure agencies the bandwidth and flexibility to adapt and change and reap the benefit of the various mechanisms that are emerging in the context of "green financing." Bankable infrastructure companies as defined in this note are therefore even more important in today's setting of climate change. In India, efficient and viable discoms, for example, are essential to ensure that GoI's goal of 450 GW of renewable energy is achieved. Effective and credit worthy infrastructure institutions are therefore a prerequisite for a world where green infrastructure is now critical for sustainable, economic growth.
In conclusion…
So yes, infrastructure spending will have growth multipliers. It will depend on whether these investments are financed by leveraging financial markets and undertaken by creditworthy infrastructure companies. While technocratically possible, the implementation of this approach will require active political shepherding. Prices will have to be restructured; roles and responsibilities between tiers of governments reimagined; and public policies shaped to leverage markets. The availability of a new social protection architecture, a global class IT system, and India's past and on-going experience in infrastructure management offers the capacity for India to unleash a rethinking of how infrastructure can be delivered at scale. Climate considerations further add to this imperative. Ultimately, India needs a new class of infrastructure companies modelled as modern utilities under company law capable of accessing financial markets to accompany any infrastructure stimulus from GoI. In this context, the next generation of DFIs can play a critical role.
The article was originally published on ndtv.com – via World Bank
Sanctions against Russia: do they have any point?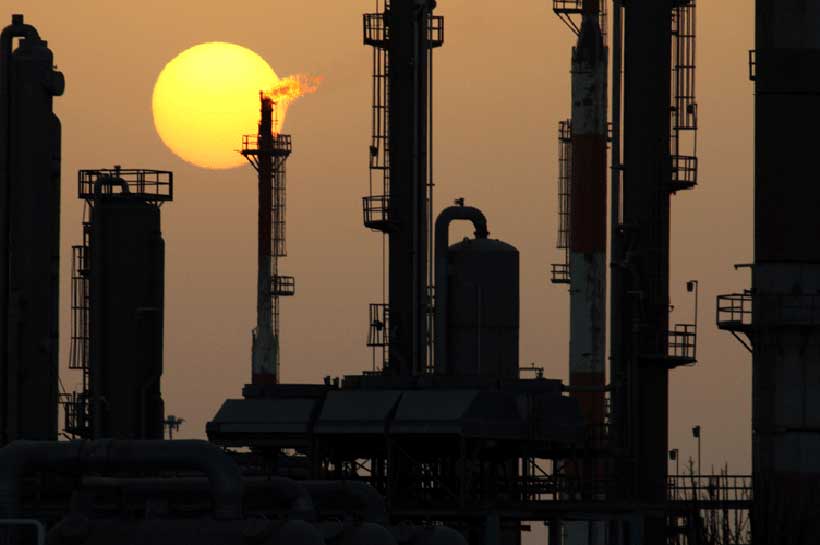 It's hard to recall a day since the beginning of the conflict in Ukraine when there was no mentioning about new sanctions being imposed against Russia. On May 9th, the EU announced that it had almost finished preparations for the sixth package of sanctions, and rumors on the Internet are already mentioning the seventh.
What are sanctions?
In brief, sanctions are a list of political and economic decisions applied by states and organizations in order to protect national interests, international law, and defense from threats to international peace and security. As a rule, they are temporary and are removed when the cause/threat has been eliminated.
According to the EU's official website, "Restrictive measures (sanctions) are an essential tool in the EU's common foreign and security policy (CFSP), through which the EU can intervene where necessary to prevent conflict or respond to emerging or current crises. In spite of their colloquial name 'sanctions', EU restrictive measures are not punitive. They are intended to bring about a change in policy or activity by targeting non-EU countries, as well as entities and individuals, responsible for the malign behaviour at stake."[1]
How many sanctions have been imposed against Russia in total?
On May 8th, the Chairman of the State Duma of the Russian Federation Vyacheslav Volodin shared a post on his Telegram channel that "10 128 sanctions have been imposed against our country. More than against any other state in the entire history of their existence."[2] From this number, 2,754 were introduced in the period from 2014 (the Crimean issue) and before the beginning of the special operation in Ukraine.[3] The rest – more than seven thousand – were introduced in a short three-month period. According to The Castellum.AI, a service which takes a record of sanctions and updates weekly, as of May 9, their number has already exceeded 7,600, making Russia the state with the largest number of sanctions imposed. For comparison: 3,161 sanctions have been imposed against Iran, 2,608 – against Syria, and 2,077 – against North Korea.[4] Other states can "boast" with the list containing less than 1,000 sanctions. Thus, in a short period of time, Russia not only got on the list of sanctioned countries, but also topped it.
The sanctions have affected almost every sector of Russia – from individuals, which list already counts numbers in the hundreds, to the spheres of energy, economy, trade… The enumeration can go on for a long time. It can be said that there is practically not a single area left that wasn't affected by sanctions: for example, one of the articles published by the Atlantic Council had the heading "What's left to sanction in Russia?" And yet, at almost all the examples given, it is mentioned that sanctions have already been imposed in this area.[5]
So is there anything else that can be included in the sanctions lists? The question itself is good, but alas – it will take quite a long time to search for the answer: sanctions are already everywhere.
So is there any point in sanctions?
This is quite an interesting question, although in this situation it would be more accurate to say that sanctions have not only a point, but also consequences.
As it was mentioned above, sanctions are usually temporary, but Russia has been living with almost 3,000 sanctions imposed against it for more than 8 years. Has it brought any tangible results in influencing Russia? No. Have those who introduced them achieved the result what they had introduced those sanctions for? No. Have these sanctions been lifted? No. Therefore, is there any point in imposing them on Russia? The answer is still the same – no, because as it can be observed, these sanctions are in the list of existing ones, and Russia still continues to exist, quite successfully adapting to them. And there are a lot of sanctions – 2,754 (for the period before the Ukrainian issue), but the thing is that the country against which they were introduced does not complain about its size and capabilities either.
There is a point in sanctions, and first of all – for Russia.
Following numerous bans on the export of various kinds of products, as well as the departure of many companies operating in various fields, the Russian government introduced a number of measures to support different areas, and which have already started to show positive results. According to Rosstat, several sectors of the Russian economy showed positive dynamics as soon as measures were introduced (compare to the same period of 2021): the mining industry grew by 7.8%, energy, heat and gas supply – by 1.5%, water supply and waste disposal – by 7.2%.[6] There is also an increase in the food sector – by 1.1%, and medical production increased by as much as 46.8% compared to March 2021, and turned out to be 9.1% higher than in February 2022. As Rosstat data shows, according to a preliminary estimate of the country's GDP for the 1st quarter 2022, there is a positive growth of 103.5% compared to the same period last year.[7] The Economist noted that "as imports slide and exports hold up, Russia is running a record trade surplus."[8] The Institute of International Finance estimates that "in 2022 the current-account surplus, which includes trade and some financial flows, could come in at $250bn (15% of last year's gdp), more than double the $120bn recorded in 2021". As a result, the world sees that rather than damaging Russia, sanctions are contributing to its strengthening. [9]
The consequences of the sanctions, however, were faced not only by Russia and Belarus (which also got quite an amount of them because of good relations with Russia), but also by the rest of the world, including even the part that had nothing to do with this issue. And the consequences of those 7 thousand+ recently imposed sanctions are especially severe.
Some countries are already complaining about food shortages, as their supplies have been seriously reduced due to sanctions. People are dissatisfied with the increase of prices for various products and goods, but this is caused by the increase of fuel prices – which people are also dissatisfied with. Shocks and turmoil in the social and economic sectors started to affect the political situation both within countries and their international policies, as they have to choose whether to join the sanctions or try to stay away.
Why "try"?
Even at the first weeks of the conflict, the United States were seen trying to put pressure on states to either join the sort of "sanctions coalition" or stay away, preventing any attempts to help Russia. As it turned out, one of these countries was China: back in April 2022, the US Deputy Secretary of State Wendy Sherman said that the sanctions imposed against Russia should give China (and President Xi personally) an idea of the consequences that it could face in case of providing assistance to Russia: "<it> gives President Xi, I think, a pretty good understanding of what might come his way should he, in fact, support Putin in any material fashion."[10] If there was an attempt to put pressure on China, which is far from being the last figure in the international arena, then what can be said about other states – especially European ones?
Hungary is now becoming one of the stumbling blocks, as it refuses to support sanctions with regard to the embargo on fuel imports. According to Prime Minister Viktor Orban, it will be equal to an atomic bomb dropped on the Hungarian economy, since it simply will not have time to adapt – it will take at least five years and a large number of investments. Nevertheless, he noted that Hungary is ready for negotiations – if the proposals are consistent with the interests of the state.[11] However, according to information, a video conference between Ursula von der Leyen and Viktor Orban, held on Monday last week, did not lead to a compromise, thus delaying the adoption of the sixth – the heaviest, according to EU representatives – package of sanctions.[12] Against this background, Polish Prime Minister Mateusz Morawiecki expressed the opinion that the sixth package of sanctions could be adopted in a reduced form, since "we must observe unity in the EU."[13]
So…what can be expected in the future?
---
[1] https://ec.europa.eu/info/business-economy-euro/banking-and-finance/international-relations/restrictive-measures-sanctions/overview-sanctions-and-related-tools_en
[2] https://t.me/vv_volodin/427
[3] https://ec.europa.eu/info/business-economy-euro/banking-and-finance/international-relations/restrictive-measures-sanctions/sanctions-adopted-following-russias-military-aggression-against-ukraine_en
[4] https://www.castellum.ai/russia-sanctions-dashboard
[5] https://www.atlanticcouncil.org/blogs/new-atlanticist/whats-left-to-sanction-in-russia-wallets-stocks-and-foreign-investments/
[6] https://rosstat.gov.ru/folder/313/document/163079
[7] https://rosstat.gov.ru/folder/313/document/165370
[8] https://www.economist.com/finance-and-economics/2022/05/13/russia-is-on-track-for-a-record-trade-surplus
[9] https://www.economist.com/finance-and-economics/2022/05/13/russia-is-on-track-for-a-record-trade-surplus
[10] https://www.reuters.com/world/us-says-china-could-face-sanctions-if-it-supports-russias-war-ukraine-2022-04-06/
[11] https://www.reuters.com/world/europe/hungary-cannot-support-new-eu-sanctions-against-russia-present-form-pm-orban-2022-05-06/
[12] https://www.ft.com/content/abba000b-992a-45a3-941a-3616e335ccc5
[13] https://tass.ru/mezhdunarodnaya-panorama/14676015?utm_source=yandex.ru&utm_medium=organic&utm_campaign=yandex.ru&utm_referrer=yandex.ru
Anglo-American Axis Needs Common Market, not Common Alliance
With the eruption of the war in Ukraine, and considering the post-war situation, the alliance system in the West and its future should be something worthy of concern.
Anglo-American Axis is a concept that I proposed well before Brexit, and such an axis has already been fully formed today. With Brexit, the United Kingdom is now no longer part of the continental European alliance. It has instead re-aligned with the United States, and reverted to being a maritime nation that it used to be.
Such an axis would not be moved by the independence inclination of France, the wish of Germany to become the leader, nor the ambition of Turkey to be a regional hegemon. It cares even less about countries like Israel, Iran, and India. What the Anglo-American Axis focuses is to control the high ground of fundamental values, so that it can win the historic future as long as civilization continues to progress. Wars in other regions do not carry much significance to it. For NATO to play a role, it must negotiate conditions with the United States. It is not the Anglo-American Axis that needs NATO, but that NATO needs the Anglo-American Axis.
The United States, Canada, Australia, and New Zealand, the former members of the Commonwealth, have formed the largest single market in the world, with a coordinated monetary policy for the U.S. dollar and British pound. Such a market can consider certain African and South American countries, as long as they remain stable, and this usually means some "friendly dictatorships with open economies", similar to Chile in the past.
Civilization is a dynamic force. Although many have studied monetary issues and finance, they fail to link these with civilization. In fact, these are appendages of civilization, and they are products of it. Humanity will inevitably move towards civilization.
What are Market Anticipations and Policy Expectations as Shares Tumble?
On April 21st, the three major A-shares indices saw a severe drop due to a combination of local and global causes. The Shanghai Composite Index dropped 2.26%, the Shenzhen Component Index dropped 2.7%, the ChiNext Index dropped 2.17%, and the CSI 300 Index dropped 1.84%. More than 4,400 stocks fell in both cities, while industrial categories led by tourism, fertilizer, agriculture, and photovoltaics almost across the board.
As April started, the Shanghai Composite Index has fallen 7.5%, down 10.5% from the beginning of March. The CSI 300 Index has dropped 13.40% from 4,614 in early March to the current 3,995.83, which tumbled 21.31% from 5,078 in mid-December last year. Because incremental funds were not injected into the market anymore, only stock funds were up for grab. Since the middle of March, A-shares stock trading has been declining, indicating a lack of investor trust.
Researchers at ANBOUND believe that this demonstrates the market's pessimism about the future economic situation. With the downward pressure on the economy increasing, market confidence restoration and expectations stabilization are critical to helping in the healthy development of the capital market, as well as important in maintaining growth and averting risks.
Figure 1: The Shenzhen Component Index plunging more than 4,200 in the past 4 months
Source: Sina Finance
Market institutions have generally accepted the several factors that have caused the recent severe falls in the stock market. First, the worldwide geopolitical risk of distorting the supply chain and affecting company earnings is rather high. Second, since the Federal Reserve has escalated monetary tightening, the quick reduction of the interest rate gap between China and the U.S., as well as the inversion of the RMB exchange rate, is driving the RMB exchange rate to alter, raising concerns about capital flows. Next, the resurgence of the domestic pandemic has a substantial negative influence on China's economy, particularly in consumption and real estate as indicated in the first-quarter economic statistics, which has heightened concerns about the country's macroeconomy. Finally, the pessimism has been accentuated by a substantial disparity between recent central bank macro policy actions and market policy expectations. As a result, as long as present internal and external concerns persist, the A-shares market is unlikely to improve much in the immediate term.
Figure 2: The Shanghai Composite Index shedding more than 600 in the past 4 months
Source: Sina Finance
Historically, the fluctuations and transformation of China's stock market couldn't fully reflect China's overall economic situation. However, in terms of expectations, the shifting trend of the A-share market, by acting as a barometer of the economy, continues to illustrate the genuine expectations of capital market investors on future business and overall economic developments. As observed in the March market trend, changes in external variables have been absorbed, but recent stock market volatility is more likely to be aggravated by changes in internal elements. As a result, changes in China's economic circumstances and policy expectations are undoubtedly the cause of the stock market's dramatic volatility. Investors are increasingly concerned about the negative economic impact of the COVID-19 outbreaks, as well as a lack of trust in the stability of present economic strength and the rhythm of macroeconomic measures that sustain the economy. As things stand, despite the continued implementation of measures and policies aimed at stabilizing the capital market, these policies are insufficient to boost market confidence.
The pandemic and policy declarations are not only harming the capital market but are also major variables influencing China's economic future. Notably, the recurrence of COVID-19 is concentrated in those economically developed regions such as the Yangtze River Delta and the Pearl River Delta. The scope and depth of its economic impact may surpass that of the outbreak in Wuhan in 2020. In such a case, we believe that there is a demand to put dedicated unconventional policies into place. In this regard, it is necessary to implement targeted measures to stabilize economic fundamentals based on strengthening prevention and control. On the other hand, it is also essential to promote systematic easing among macro policies to avoid the catastrophic consequences caused by shrinking demand.
Since the beginning of the year, in the framework of the Chinese central bank's monetary policy implementation process, it has taken a cautious approach to progressively easing, which is far from the policy expectation. Although the central bank has maintained "reasonably ample liquidity" as a whole, the reality of the domestic economy indicates the private economy and a large number of small and medium-sized enterprises are unable to obtain sufficient credit support from those "accurate liquidity provisions". Such economic structural difference requires not only targeted structural reforms, but also overall easing to achieve the dredging effect from "loose money" to "loose credit", which would reverse the passive situation. Zhang Jun of Morgan Stanley Securities also pointed out that the policy-level "fueling tactics" will cause a waste of policy space and may also deepen the risk to diminish the expectations.
Concerning the present external limitations that limit China's domestic measures, ANBOUND has previously stated that variables such as interest rate spreads produced by economic and policy disparities are only one of the external factors impacting China's economy, but not the most important one. Further concern should now be given to the fundamental factors that drive economic growth and structural improvement. In terms of policy, it is imperative to enhance the 'autonomy' of macro policies. We should occupy this window, fundamentally reverse the economic trend, and assist the capital market to construct stable market expectations and policy expectations before the international situation undergoes further evolution, hence coping with a better response to the changes in external factors.
It would be difficult to reverse the situation after market expectations have shifted. When combined with a self-reinforcing impact, it frequently leads to a downward spiral vicious cycle in the capital market and the actual economy. Hence, it is hard to reverse market expectations without stable policy expectations. Judging from the economic data of the first quarter, the overall economy is still resilient and possesses a stable foundation. However, to achieve the economic growth target of the current year, it is still necessary to strengthen the implementation of macro policies. This is not only conducive to the stability of the capital market but for the overall economy as well.