Africa on track to control pandemic this year but vigilance is key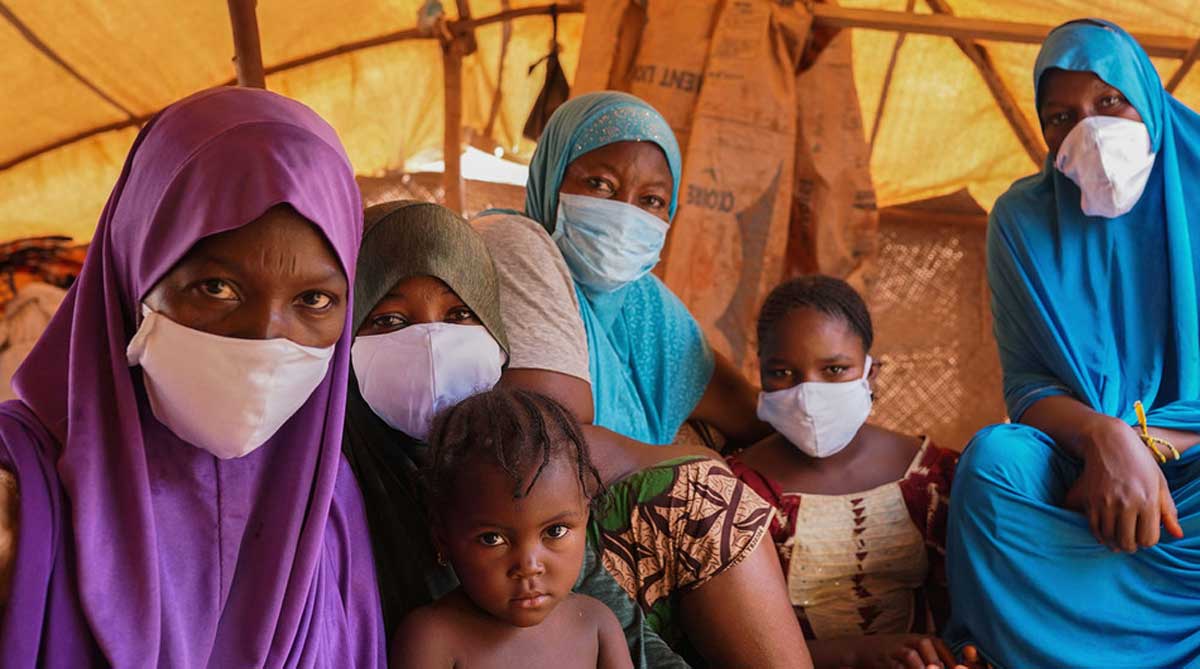 Africa is on track to control the COVID-19 pandemic this year if current trends continue, but vigilance will remain key, the head of the World Health Organization's (WHO) regional office said on Thursday.
Since the first case on the continent was identified nearly two years ago, Africa has faced four waves of COVID-19, each with higher peaks or more total cases than the previous one.
These surges were mainly driven by new variants which, though highly transmissible, were not necessarily more fatal.
Against the odds
On average, each wave was roughly 23 per cent shorter than the one before, with the first lasting 29 weeks, while the fourth ended in six weeks.
Dr. Matshidiso Moeti, WHO Regional Director for Africa, said countries have got smarter, faster and better at responding to each new surge.
"Against the odds, including huge inequities in access to vaccination, we've weathered the COVID-19 storm with resilience and determination, informed by Africa's long history and experience with controlling outbreaks," she said.
However, she said Africa has paid a high price in the pandemic, with more than 242,000 lives lost and tremendous damage to economies.
COVID-19 has also pushed some 40 million people into extreme poverty, according to World Bank estimates.
End in sight
Meanwhile, every month that emergency containment measures stay in place costs the continent roughly $13.8 billion in lost Gross Domestic Product (GDP).
"Although COVID-19 will be with us for the long-term, there is light at the end of the tunnel. This year we can end the disruption and destruction the virus has left in its path, and gain back control over our lives," Dr Moeti said.
"Controlling this pandemic must be a priority," she added "but we understand no two countries have had the same pandemic experience, and each country must, therefore, chart its own way out of this emergency."
During the first COVID-19 wave, the proportion of infected people who died from the disease was high, 2.5 per cent. The figure rose during the second wave, driven by the Beta variant, reaching 2.7 per cent, but had dropped to 2.4 per cent by the Delta-powered third wave.
In contrast, the fourth wave ratio was low, 0.8 per cent, representing the first time a wave's surge in cases has not led to a corresponding increase in hospitalizations and deaths.
Improving capacity
Africa has improved capacity to manage COVID-19 cases since the pandemic began, with the increased availability of trained health workers, as well as oxygen and other medical supplies.
The number of beds in Intensive Care Units (ICUs) across the continent also rose from eight per one million people two years ago, to 20 today.
WHO has also helped increase the number of oxygen production plants on the continent, from 68 to 115, a 60 per cent rise, through supporting the repair, maintenance and procurement of new oxygen plants. The cost of oxygen has also decreased by 40 per cent in areas where plants have been set up.
Even with these improvements, oxygen availability remains a concern, and a large majority of patients who require it for treatment lack access.
The Alliance of Sahel States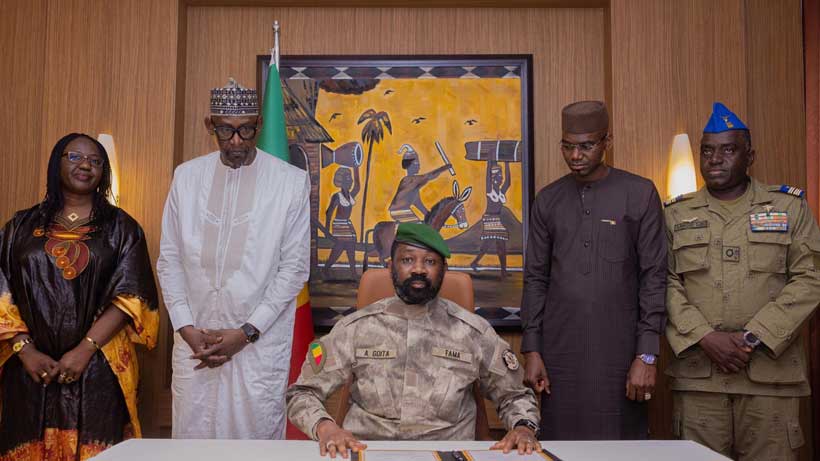 In Bamako, Mali, on Sept. 16, the governments of Burkina Faso, Mali and Niger created the Alliance of Sahel States (AES). Colonel Assimi Goïta, the head of the transitional government of Mali, wrote that the Liptako-Gourma Charter, which created the AES, would establish "an architecture of collective defense and mutual assistance for the benefit of our populations."
The hunger for such regional cooperation goes back to the period when France ended its colonial rule. Between 1958 and 1963, Ghana and Guinea were part of the Union of African States, which was to have been the seed for wider pan-African unity. Mali was a member as well between 1961 and 1963.
But, more recently, these three countries — and others in the Sahel region such as Niger — have struggled with common problems, such as the downward sweep of radical Islamic forces unleashed by the 2011 NATO war on Libya.
The anger against the French has been so intense that it has provoked at least seven coups in Africa (two in Burkina Faso, two in Mali, one in Guinea, one in Niger and one in Gabon) and unleashed mass demonstrations from Algeria to the Congo and most recently in Benin.
The depth of frustration with France is such that its troops have been ejected from the Sahel, Mali demoted French from its official language status and France's ambassador in Niger (Sylvain Itté) was effectively held "hostage" — as French President Emmanuel Macron said — by people deeply upset by French behavior in the region.
Philippe Toyo Noudjenoume, president of the West Africa Peoples' Organization, explained the basis of this cascading anti-French sentiment in the region. French colonialism, he said, "has remained in place since 1960."
France holds the revenues of its former colonies in the Banque de France in Paris. The French policy — known as Françafrique — included the presence of French military bases from Djibouti to Senegal, from Côte d'Ivoire to Gabon.
"Of all the former colonial powers in Africa," Noudjenoume told us, "it is France that has intervened militarily at least 60 times to overthrow governments, such as [that of] Modibo Keïta in Mali (1968), or assassinate patriotic leaders, such as Félix-Roland Moumié (1960) and Ernest Ouandié (1971) in Cameroon, Sylvanus Olympio in Togo in 1963, Thomas Sankara in Burkina Faso in 1987 and others." Between 1997 and 2002, during the presidency of Jacque Chirac, France intervened militarily 33 times on the African continent (by comparison, between 1962 and 1995, France intervened militarily 19 times in African states). France never really suspended its colonial grip or its colonial ambitions.
Two events in the past decade "broke the camel's back," Noudjenoume said: the NATO war in Libya, led by France, in March 2011, and the French intervention to remove Koudou Gbagbo Laurent from the presidency of Côte d'Ivoire in April 2011. "For years," he said, "these events have forced a strong anti-French sentiment, particularly among young people. It is not just in the Sahel that this feeling has developed but throughout French-speaking Africa. It is true that it is in the Sahel that it is currently expressed most openly. But throughout French-speaking Africa, this feeling is strong."
France intervened militarily in Mali in 2013 to try to control the forces that it had unleashed with NATO's war in Libya two years previously. These radical Islamist forces captured half of Mali's territory and then, in 2015, proceeded to assault Burkina Faso.
France intervened but then sent the soldiers of the armies of these Sahel countries to die against the radical Islamist forces that it had backed in Libya. This created a great deal of animosity among the soldiers, Noudjenoume told us, and that is why patriotic sections of the soldiers rebelled against the governments and overthrew them.
After the coup in Niger, the West hoped to send in a proxy force — led by the Economic Commission of West African States (ECOWAS) — but the African military leaders demurred.
Across the region, people set up solidarity committees to defend the people of Niger from any attack, with the threat provoking "revolt and indignation among the populations," Noudjenoume explained.
Nigerian President Bola Ahmed Tinubu was even forced to back down from ECOWAS' crusade when his country's Congress rejected the measure and mass protests occurred against militarily intervening in the neighboring country. As ECOWAS' ultimatums to restore the deposed Nigerien leader Mohamed Bazoum expired, it became clear that its threat was empty.
Meanwhile, not only did it appear that the people of Niger would resist any military intervention, but Burkina Faso and Mali immediately promised to defend Niger against any such intervention. The new AES is a product of this mutual solidarity.
But the AES is not merely a military or security pact. At the signing ceremony, Mali's Defense Minister Abdoulaye Diop told journalists, "This alliance will be a combination of military and economic efforts [among]… the three countries."
It will build upon the February 2023 agreement between Burkina Faso, Guinea, and Mali to collaborate on a fuel and electricity exchange, to build transportation networks, to collaborate on mineral resource sales, to build a regional agricultural development project, and to increase intra-Sahel trade. Whether these countries will be able to develop an economic agenda to benefit their peoples — and therefore guarantee that France would have no means to exert its authority over the region — is to be seen.
UN: A divided world faces a huge number of problems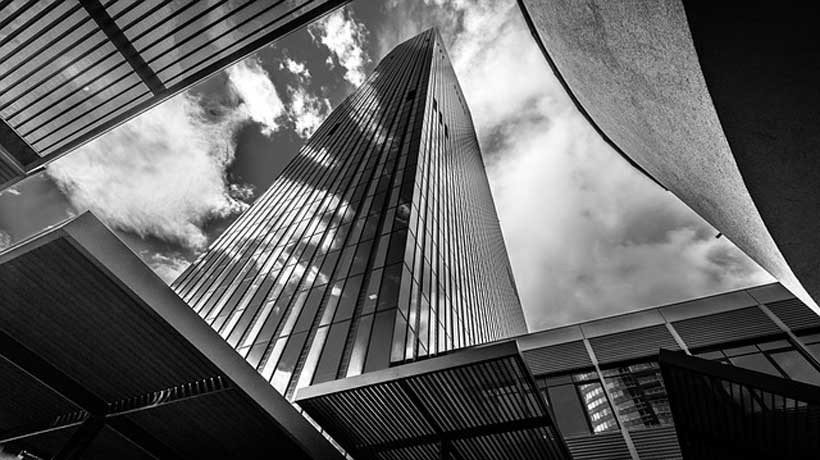 The current session of the UN General Assembly has shown that the United States will not force the Global South to take its position in the Ukrainian conflict, writes 'An Nahar' from Lebanon. Developing countries refuse to condemn Russia and demand an end to hostilities, as they suffer from their consequences.
UN Secretary-General António Guterres said during his speech that humanity faces enormous challenges, from a worsening climate emergency to escalating conflicts, a global cost of living crisis, growing inequality and technological changes.
This is a huge number of problems that a divided world faces. The role of the United Nations has noticeably declined. There is intense competition between the West, led by the United States, on the one hand, and developing countries, led by China, on the other. More than ever, Beijing wants a say in international affairs commensurate with the size of the Chinese economy that has boomed over the past four decades.
The United States appears to be facing an almost impossible task of forging a global consensus on isolating Russia internationally over the situation in Ukraine. Most developing countries have a different view of the Ukrainian conflict, which has been going on for 18 months. They demand a political solution and an immediate cessation of hostilities.
Washington is trying in vain to pressure countries in the Global South to accept a Western strategy based on the idea that the problem will be solved when Russia suffers a crushing defeat in Ukraine. There are leaders in the world who strongly disagree with this approach. Brazilian President Luiz Inacio Lula da Silva, for example, accused the United States of encouraging the conflict in Ukraine. In addition, developing countries have not joined Western sanctions against Russia, despite the pressure put on them.
While Western powers are able to pay for aid to Ukraine, developing countries are suffering from continued hostilities and cannot bear the costs of the conflict. The longer the fighting goes on, the more states in the Global South insist on a ceasefire.
Developing countries are increasingly concerned about pressing issues such as food security, climate change, inequality and the debt crisis. It won't be long before the consequences of the collapse of the Black Sea grain deal between Russia and Ukraine begin to show in poor countries.
Although the regular session of the UN General Assembly allows for discussion of pressing global problems, disagreements have arisen among participants regarding how to solve them.
The division of countries into international blocs competing with each other has led to the fact that the United Nations has practically lost its global significance and demonstrated ineffectiveness in resolving international conflicts.
The more tensions between states escalate, the weaker the role of the United Nations becomes.
The intensity of global competition is preventing the United Nations from fulfilling the mission for which it created.
The world divided into opposing camps, each of which is looking for the best way to protect its national interests. It is not easy to find a way to salvation or get out of a dead end, 'An Nahar' writes.
The timing of the Canadian assault on the Indian foreign and security policy establishment over the killing of Hardeep Singh Nijjar is not in doubt, stresses M.K. Bhadrakumar, Indian Ambassador and prominent international observer.
It surged in the aftermath of the G20 summit, which witnessed a crushing diplomatic defeat for the US in front of the world community, where the host country India navigated skilfully to scuttle any negative reference to Russia in the event's final document.
The Nijjar affair can be metaphorically called the grapes of wrath. The liberal western world so far granted Modi government a free passage through their rules-based order. India could preach, but wasn't accountable for its own practice. All good things come to an end.
Canada has a record of acting as a surrogate of the US. As regards Nijjar file, a Canadian official familiar with the matter told Associated Press that Prime Minister Justin Trudeau's allegation against Modi government was based on surveillance of Indian diplomats in Canada, including intelligence provided by a "major ally" who is a member of the infamous Five Eyes, the secretive intelligence network of Anglo-Saxon countries — Australia, Britain, Canada, New Zealand and the US.
Interestingly, Britain scrambled to distance itself from Trudeau's tirade, while a Canadian source told Reuters that Canberra and Washington collaborated "very closely" to examine evidence indicating potential Indian involvement in Nijjar's killing.
Trudeau spoke in the Canadian parliament after consultations with President Biden, and the White House reaction on the same day was highly supportive. The White House National Security Council spokesperson Adrienne Watson said, "We are deeply concerned about the allegations referenced by Prime Minister Trudeau. We remain in regular contact with our Canadian partners. It is critical that Canada's investigation proceed and the perpetrators be brought to justice."
Watson works under NSA Jake Sullivan who reports directly to Biden. It is unlikely that Sullivan made this a personal issue with the Indian security establishment. Simply put, the buck stops at the Oval Office.
Indeed, after Watson's initial remark, the White House quickly switched to megaphone diplomacy with its highflying strategic communications chief John Kirby, a retired rear admiral, confirming for record that Biden is "mindful of the serious allegations" by Trudeau "and they are very serious… and we support Canada's efforts to investigate this. We believe a fully transparent, comprehensive investigation is the right approach so that we can all know exactly what happened, and of course we encourage India to cooperate with that."
Such gratuitous lecturing is sheer hypocrisy by a country that freely resorts to assassination as a tool in its foreign policy. Who killed Qassem Soleimani?
Alas, in the face of this bullying, Delhi's reaction has been pusillanimous, to say the least — as if it is stone deaf and couldn't hear what the White House officials were saying.
One would like to believe that India, with high values in global governance and deep respect for national sovereignty — apart from being the flag carrier of the concept of 'Vasudhaiva Kutumbakam' ('The World is One Family') — would never descend to such a heinous level as to practice murder in its statecraft.
The Indian government should strategise through its present predicament. After all, as a key member of the western alliance and a close ally of the US, Canada plays an important role for the US in establishing a so-called rules-based international order and promoting the Indo-Pacific Strategy. And "rules-based order" and Indo-Pacific Strategy are Indian mantras too.
Biden himself may come under cloud very soon and be battling for his political career. Inviting him to be the chief guest at the Republic Day with an additional frill thrown in by way of a QUAD summit to placate him is pointless. Once the Canadian investigation runs its course, Ottawa may put on the public domain further accusations passing for "evidence" — and that could happen at some point closer to our general election. All in all, the big question is, what is it that the US is really upto.