Revolution in Health Sector with AI Developments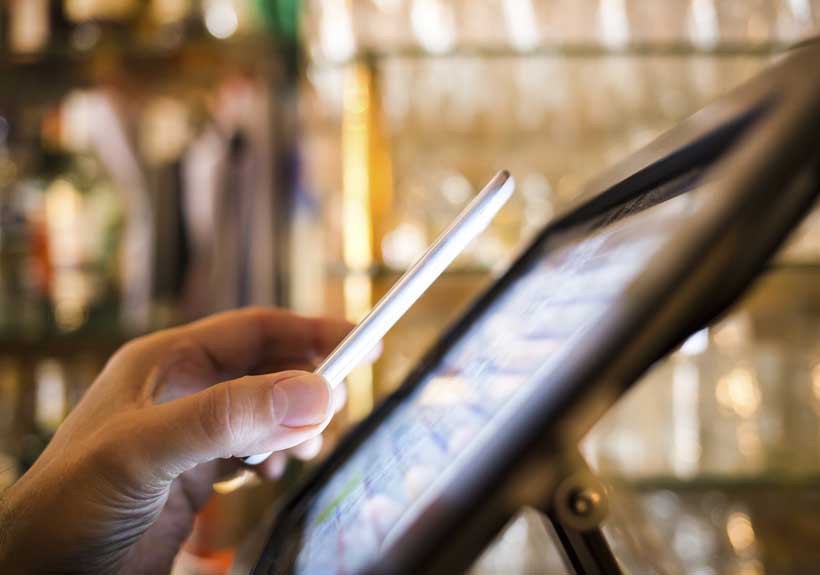 Developments in Artificial Intelligence (AI) have taken the world by storm. Whether for military or civilian use, the hybrid character of AI has placed it in high demand. On the one hand, the world is witnessing an AI arms race to dominate adversaries, while on the other, AI is being used to serve humanity. The widespread applications of AI in various sectors such as health, education and agriculture etc. depicts its significance in the civil sector.
Since AI is invisible to the human eye, it has induced changes in how the security landscape in particular is also adopting this technology. In this regard, a great deal of focus seems to be on its more harmful use. In all fairness, we should also see the benefits we can reap from this technology. One area where AI has proven to be beneficial is the health sector. Contrary to popular perception, AI applications have been used in diagnosing and treating diseases for nearly 50 years. One such example is the Natural Language Processing (NLP) application that is used to understand and classify clinical documentation.
Recently, scientists have found that AI can be used to study impacts of diseases on the human body and how these diseases can 'alter the human body.' The integrated system developed will help doctors to ascertain the difference in images down to single cell and study its effects after a disease or an injury. This tool has been named 'TDAExplore' and uses topology and AI to recognise alterations in the human body. In light of this, it can be assumed that AI will not only be helpful in solving existing problems in disease identification, but could also be beneficial in future studies.
One such potential use could be studying the cause and impact of the so-called 'Havana Syndrome'. In the United States, four more cases of this syndrome were reported in Europe this year. According to US Secretary of State Antony Blinken, the government is investigating the matter. The 'Havana Syndrome' was first reported in Cuba in 2016, in which 16 US officials fell sick to a possible acoustic attack having symptoms ranging from hearing loss to mild brain injuries. Since, the cause and impacts of this mysterious illness remains unconfirmed, and microwave weapons are suspected to be a prime cause, this AI tool 'TDAExplore' could be used to study it. However, since this is a new tool and its effectiveness is as yet unproven, it may take time to reach any definitive conclusion.
Not only this, since the Coronavirus pandemic that World Health Organization (WHO) declared a Public Health Emergency of International Concern (PHEIC) in January 2020, now has a new variant named 'Omicron', AI can be used to help health practitioners to study and manage the pandemic's spread and impacts. A study from last summer describes how AI can optimally be used for pandemic preparedness and response. It finds that 59-92% lives in the US could have been saved if the pandemic had been managed effectively. It concludes that there were machine learning solutions for effective management of the pandemic but some of them were not optimally used in the pandemic's early stages.
Moreover, regarding the identification of presence of COVID-19 in the human body, scientists at the University of West Scotland have found a way to detect COVID-19 using AI. This method involves X-rays of an infectious person and gives results quicker than the standard Polymerase Chain Reaction (PCR) test and is claimed to be 98% effective. 'The state-of-the-art technique utilises x-ray technology, comparing scans to a database of around 3000 images, belonging to patients with Covid-19, healthy individuals and people with viral pneumonia. It then uses an AI process known as deep convolutional neural network, an algorithm typically used to analyse visual imagery, to make a diagnosis.' This method, once operational, will help quickly detect COVID-19 (faster than the 2-hr PCR) and can also ultimately help in curtailing the pandemic.
In the light of this, one can conclude that using AI applications in the health sector will not only help in diagnosis of pandemics such as COVID-19 but can also assist medical practitioners predict disease and damage outcome and longevity. However, the challenge is to ensure adoption of these applications in clinical practice, especially in South Asian settings.
Space exploration and the future exploitation of asteroids
The discoveries of exoplanets in recent years have been absolutely extraordinary, and they could relatively soon be reached by our technology. At Cape Canaveral in Florida, on April 18, 2018 at 6:51pm, the Falcon Nine rocket was launched to send NASA's Transiting Exoplanet Survey Satellite or TESS space telescope into orbit. It is a probe that scans the sky for planets about 100 light years away orbiting stars similar to our Sun.
Over the next decade, scientists expect TESS to fulfil its primary mission, which is to discover thousands of exoplanets. Exoplanets are planets that lie beyond the solar system. This is a golden age as far as discoveries are concerned. Only some 20 years ago we did not know that there were Earth-like planets in the Universe and it is hard to believe how many more things will come to light at such a pace. It is difficult to keep up with today's discoveries: as of May 1 this year, there were 5,017 exoplanets.
Only recently, thanks to the development of satellites and high-power, high-definition telescopes, has it been possible to study neighbouring planets more accurately, particularly those capable of harbouring life. In the past, the idea that Earth-like planets could exist in the galaxy was not only inconceivable, but was also considered heretical blasphemy (Giordano Bruno's execution was a case in point).
In the early 1990s astronomers, although with high-powered telescopes, were unable to detect distant planets. It is not easy to see an exoplanet: just imagine looking at a firefly next to a reflector. The process is extremely difficult because stars shine with their own light and planets reflect their light: generally speaking, a star is about 10 billion times brighter than a planet but, thanks to remarkable technological advances, two astronomers – Polish scientist Aleksander Wolszczan and Canadian scientist Dale Frail – detected two planets – Poltergeist and Phobetor – through a terrestrial telescope, near the newly discovered pulsar star B1257+12. The case of 51 Pegasi b (Bellerophon-Dimidium), which was spectroscopically detected by the Swiss Michel Mayor and Didier Queloz in 1995, is different. It orbits a Sun-like star (51 Pegasi) and is therefore considered to be the first exoplanet in all respects. On October 8, 2019, the two Swiss scientists received the Nobel Prize in Physics.
The search had already intensified ten years earlier, in 2009, with the launch of Kepler, the first space telescope designed to detect exoplanets. In 2018 Kepler was replaced by the aforementioned even more powerful TESS. The most interesting aspect of TESS is that it was designed for the specific purpose of detecting exoplanets using the transit method, which detects the decrease in brightness of a star's light due to the transit of a planet. The decrease in brightness signals the transiting body and the orbit is determined, based on the frequency. It is an excellent method for finding new planets.
Although the search for exoplanets was initially aimed at establishing how many planets in the galaxy orbit the stars, the results are staggering: our galaxy has about 400 billion stars and, according to recent discoveries, on average each star hosts at least one planet: this means that there are at least 400 billion planets in our galaxy, the Milky Way.
The discovery of such a large number of exoplanets is a radical change in our knowledge of the Universe, but the idea that millions of planets might not only be able to host other life forms, but also to generate them, is even more extreme. To this end, astronomers and astrophysicists are searching for planets in a region they call the habitable zone. The habitable zone is the area around the star that enables the planet to maintain water in a liquid state. Scientists are looking for a planet in an optimal location, not too close or far from the parent star, that has enough oxygen and water to make the atmosphere, and probably even life, possible.
Scientists are astounded at the amount of planets discovered in the habitable zone that could harbour life forms: as mentioned above, there are at least 400 billion planets in our galaxy – hence even just one per cent equates to four billion planets that could potentially be habitable. The discovery of exoplanets has radically changed the way we think about the entire Universe: almost all scientists believe that other forms of life may exist. Despite the large number of habitable exoplanets, many scientists argue that only microbial or bacterial life forms could exist outside the Earth. They are wary of what they call far-fetched theories that planets could harbour more sophisticated and evolved intelligent life forms, probably equipped with more advanced technologies than ours. Japanese-born astrophysicist Michio Kaku – a summa cum laude graduate of Harvard University – said: 'Think about it. The Universe is about 13.8 billion years old, while the Earth is only 4.6 billion years old. How many civilisations could have arisen and fallen in this time span before the formation of the Earth?"
The theory, coupled with the practical discovery that the galaxy teems with Earth-like planets, has triggered a revolution in the scientific community. It is believed that most of the planets in the habitable zone are home to life forms very similar to ours. In the Atacama Desert, Chile, in August 2016 astronomers announced the discovery of a planet orbiting the closest star to our solar system, namely Proxima Centauri. The planet in question, Proxima B, is Earth-like and close enough to its star to harbour life. Proxima B is one of the most interesting and recently discovered exoplanets: it is about 1.3 times larger than Earth. Scientists believe it is rocky and may be similar to our planet. Proxima B may be habitable and is being studied with telescopes in more detail; images will be available over the next ten years.
Despite the immense distance, an ambitious programme to study it by spacecraft is underway. The Breakthrough Starshot project is the brainchild of Israeli citizen Russian philanthropist Jurij Milner and the late, famous cosmologist, Stephen Hawking (1942-2018). Milner said: "For the first time in the history of mankind, we will not only be observing the stars, but we will also be able to reach them". The goal of Breakthrough Starshot is to send small probes a few centimetres in size to the nearby planet. The microchip will be fitted with a sort of parachute propelled by laser beams that will inflate the sails and deposit the probe on the nearest star. The device will travel at cruising speed, but can accelerate up to 20% of the speed of light so that it will easily reach the nearest stars. Although travelling at very high speeds, the probes will take twenty years to complete the journey.
Light travels at a finite speed: the sun rays take about eight minutes to reach the Earth. Many bodies are thousands or millions or billions of light years away.
In recent years, an increasing number of astrophysicists have speculated that mankind could unravel the mysteries of interstellar space travel much sooner than previously thought. They believe the key is to use a theoretically possible structure known as wormhole: a space-time curve theorised by Albert Einstein that could make interstellar travel times not only shorter but almost instantaneous. Wormholes are capable of curving space and would play a key role in space travel. They are studied in the current theory of gravity and general relativity. A wormhole is a tunnel that connects two separate ends that are folded on themselves: they are commonly called stargates, because they enable travel over considerable distances in less time than light would take, but without exceeding the speed of light. In theory, spacecraft capable of creating wormholes could travel to distant exoplanets in a few hours or a matter of seconds, respecting Einstein's laws.
Mount Palomar, California, October 6, 2013: a red supergiant star in the constellation Pegasus. ten times larger than the Sun, exploded in a colossal supernova. For the first time, scientists could witness the death of a supergiant star in real time but, as the dying star was 160 million light years from the Earth, astronomers witnessed an event that had happened 160 million years ago.
One of the basic concepts of astronomy is that almost everything we see happened in the past because light does not travel instantaneously. A supernova is a stellar explosion that wipes out all the planets around it, including any civilisations or life forms, but the whole process occurred in the distant past. The violent death of the star in the constellation Pegasus provides dramatic confirmation that the Universe is an ancient and dynamic unit.
Billions of years from now, our star, the Sun, will turn into a supernova and the day is inexorably approaching when we should migrate to another habitable planet. It is not reassuring that the event will occur in the very distant future, as thinking about it today will save us tomorrow.
At La Silla Observatory in Chile, in August 2011 astronomers announced the discovery of a large Earth-like planet in the constellation Orion: the planet is in the habitable zone and the star around which it orbits is very similar to ours, thus making it suitable for hosting life. Hence the goal for us earthlings is to discover a stable solar system, like the one Earth is in.
However, specific resources are needed before practice can be developed from theory. In Los Angeles, in June 2019 TransAstra Corporation announced a partnership with NASA to launch a new project into space, namely asteroid mining. TransAstra Corporation was established in 2015, at the time when entrepreneur Elon Musk with SpaceX, Amazon founder Jeff Bezos with Blue Origin, and others were devising cheap and effective ways to travel to space. By having rockets capable of going into orbit cheaply, a business could be created in space like that of mining asteroids for precious metals of great value on Earth. They are called precious metals because they are becoming scarce on Earth. Hence where can we find asteroids?
Metals such as rare earth elements, gold, copper, zinc and platinum have been mined on Earth for thousands of years and are vital to civilisation, but their supply is limited partly because they do not come from our planet. The Earth originally was a mass in a molten state: many precious metals were drawn inwards. As a result of that process, the heavy elements sank to the centre of the Earth; as they cooled down, a crust of light materials was formed.
It is widely known that without the use of metals, technology and civilisation would not have existed. Luckily for us, it is estimated that about 3.8 billion years ago trillions of asteroids crashed into the Earth, depositing a layer of heavy metals on the Earth's crust. Those materials did not come from the Earth: they were deposited on our planet by comets and asteroids that crashed into the Earth a long time ago. All the precious metals we mine on Earth come from celestial bodies. The bombardment of asteroids deposited metals that made the Bronze Age, the Iron Age and today's technological civilisation possible, but many metals – including the rare earth elements needed for technology – are increasingly unavailable. This is the reason why many scientists and experts believe that the asteroid belt could come in handy. An asteroid, even a small one, has more rare earth elements than have been mined on Earth in the history of mankind: it is estimated that if extractions were made from even ten of the over six thousand asteroids – whose existence is recorded in the NASA database – they would produce resources equivalent to 1.5 trillion dollars. The asteroid belt could meet our civilisation's needs for thousands of years and centuries to come.
The most sensible choice is to build spacecraft to find asteroids, extract material and take all the advantages and benefits.
Mountain View, California, April 2013: scientists at NASA's Ames Research Centre discovered two new potentially habitable exoplanets, Kepler 62E and 62F, thanks to the Kepler Space Telescope. Planets 62E and 62F are called water worlds because they are covered by a global, all-encompassing ocean and are promising because they are located in the habitable zone and are covered by the ocean.
This means that in a phase of expansion and space migration, not only raw materials are needed, but also water which, once broken down and split into hydrogen and oxygen, could be used as fuel with the processes that are at the forefront, which I have analysed in some of my previous contributions.
It is firmly believed that the search for life forms will further undergo a revolution very soon. On December 25, 2021, NASA launched the James Webb telescope, a space telescope for infrared astronomy, capable of analyses considered impossible until a few years ago, i.e. taking detailed, full-colour images of an exoplanet. The James Webb telescope is completely different from those in space. It gives the possibility to observe the reflected light of exoplanets and the electromagnetic spectrum in order to detect potential biological traces.
The future lies in research, the past in war. The certainty is many graves if we stand still.
Finding the missing links of black-hole astronomy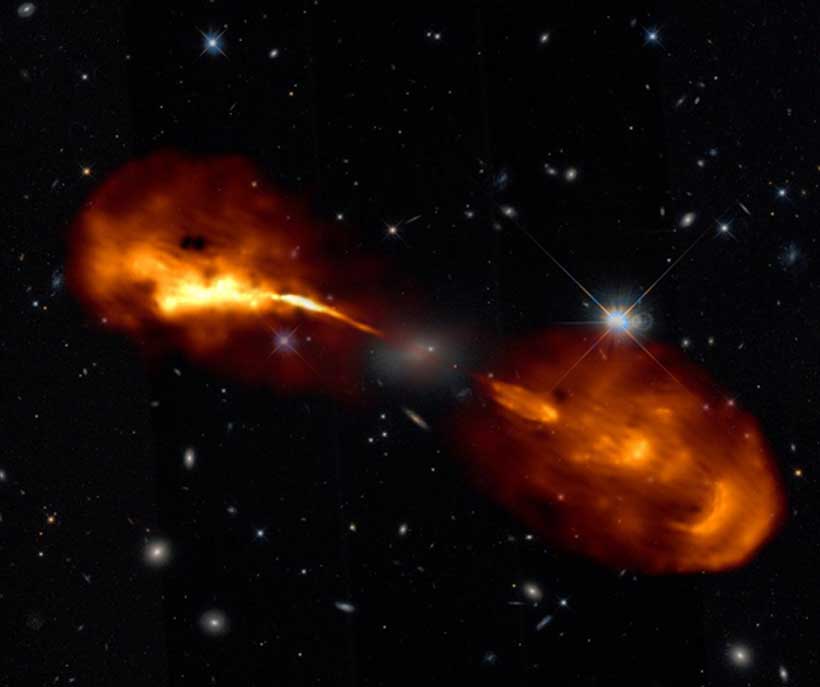 A deeper understanding of black holes could revolutionise our understanding of physics, but their mysterious nature makes them difficult to observe.
The weirdness exhibited by black holes boggles the mind. Formed when a star burns all its nuclear fuel and collapses under its own gravitation, black holes are such oddities that at one time, even Einstein didn't think they were possible.
They are regions in space with such intense gravitation that not even light escapes their pull. Once magnificent shining stars burn out and shrink to a relatively tiny husk, all their mass is concentrated in a small space. Imagine our Sun with its diameter of roughly 1.4 million kilometres shrinking to a black hole the size of a small city just six kilometres across. This compactness gives black holes immense gravitational pull.
Not only do they trap light, black holes can shred any stars they encounter and even merge with each other. Events like this release bursts of energy that are detectable from billions of light years away.
The Nobel Prize in Physics 2020 was shared by scientists who discovered an invisible object at the heart of the Milky Way that pulls stars towards it. This is a supermassive black hole, or SMBH, and it has a mass that is millions of times that of our sun.
'At the heart of every massive galaxy, we think there is a supermassive black hole,' said astrophysicist Dr Kenneth Duncan at the Royal Observatory in Edinburgh, UK. 'We also think they play a really important role in how galaxies form, including the Milky Way.'
Galactic monsters
Supermassive black holes are gravitating monsters of the Universe. 'Black holes at the centre of galaxies can be between a million and a few billion times the mass of our Sun,' said Professor Phillip Best, astrophysicist at the University of Edinburgh.
They pull in gas and dust from their surroundings, even objects as large as stars. Just before this material falls in towards the black hole's event horizon or point of no return, it moves quickly and heats up, emitting energy as energetic flashes. Powerful jets of material that emit radio waves may also spew out from this ingestion process.
These can be detected on Earth using radio telescopes such as Europe's LOFAR, which has detectors in the UK, Ireland, France, the Netherlands, Germany, Sweden, Poland and Latvia.
Duncan is tapping LOFAR observations to identify the massive black holes in a project called HIZRAD. 'We can detect growing black holes further back in time,' said Duncan, 'with the goal being to find the very first and some of the most extreme black holes in the Universe.'
LOFAR can pinpoint even obscured black holes. Duncan has used artificial intelligence techniques to combine data from LOFAR and telescope surveys to identify objects of interest.
Better instruments
Better instruments will soon assist in this task. An upgrade to the William Herschel Telescope on La Palma, Spain, will allow it to observe thousands of galaxies at the same time. A spectroscope called WEAVE has the potential to detect supermassive black holes and to observe star and galaxy formation.
Radio signals indicate that supermassive black holes exist from as early as the first 5-10% of the Universe's history. These are a billion solar masses, explained Best, who is the research supervisor.
The surprising part is that these giants existed at the early stages of the Universe. 'You've got to get all this mass into a very small volume and do it extremely quickly, in terms of the Universe's history,' said Best.
We know that following the Big Bang, the Universe began as an expanding cloud of primordial matter. Studies of the cosmic background radiation indicate that eventually clumps of matter came together to form stars. However, 'The process where you form a blackhole as large as a billion solar masses is not fully understood,' said Best.
Intermediate black holes
While studies of SMBHs are ongoing, Dr Peter Jonker, astronomer at Radboud University in Nijmegen, the Netherlands, is intrigued by the formation of black holes of intermediate scale.
He is studying the possible existence of intermediate black holes (IMBH) with the imbh project. He notes that supermassive black holes have been observed from when the Universe was only 600 million years old. Scientists estimate the overall age of the universe to be around 13.8 billion years.
'The Universe started out like a homogenous soup of material, so how do you get clumps that weigh a billion times the mass of the sun in a very short time?' said Jonker.
While supermassive black holes might consume sun-like stars (called white dwarfs) in their entirety, IMBHs should be powerful enough to only shred them, emitting a revealing flash of energy.
'When a compact star, a white dwarf, is ripped apart, it can be ripped only by intermediate mass black holes,' said Jonker. 'Supermassive black holes eat them whole.' There are strong indications that intermediate black holes are out there, but there's no proof yet.
He is searching for flashes of intense X-ray energy to indicate the presence of an intermediate black hole. The problem is when signals are detected, the intense flashes last just a few hours. This means the data arrives too late be able to turn optical telescopes towards the source for observations.
'This happens once in 10,000 years per galaxy, so we haven't seen one yet in our Milky Way,' said Jonker.
Jonker also seeks to observe the expected outcome of two black holes spinning and merging, then emitting a gravitational wave that bumps nearby stars. However, to discern these stars being jolted necessitates powerful space-based telescopes.
X-ray flashes
The Gaia satellite, launched in 2013, is providing some assistance, but a planned mission called Euclid will take higher resolution images and may help Jonker prove IMBHs exist. This satellite was due to be launched on a Russian rocket; it will now be launched with a slight delay on a European Ariane 6 rocket
Nonetheless, a small satellite – the Chinese Einstein Probe – is scheduled for launch in 2023 and will look out for flashes of X-ray energy that could signify intermediate black holes. Duncan in Edinburgh says that the search for intermediate black holes ties in with his own quest. 'It can potentially help us solve the question of where the supermassive ones came from,' he said.
Right now, physicists rely on quantum theory and Einstein's equations to describe how the Universe works. These cannot be the final say, however, because they do not fit well together.
'The theory of gravity breaks down near a black hole, and if we observe them closely enough,' said Jonker, 'Our expectation is that we will find deviations from the theory and important advances in understanding how physics works.'
The research in this article was funded by the EU. This article was originally published in Horizon, the EU Research and Innovation Magazine. 
Tech needs girls, and girls need tech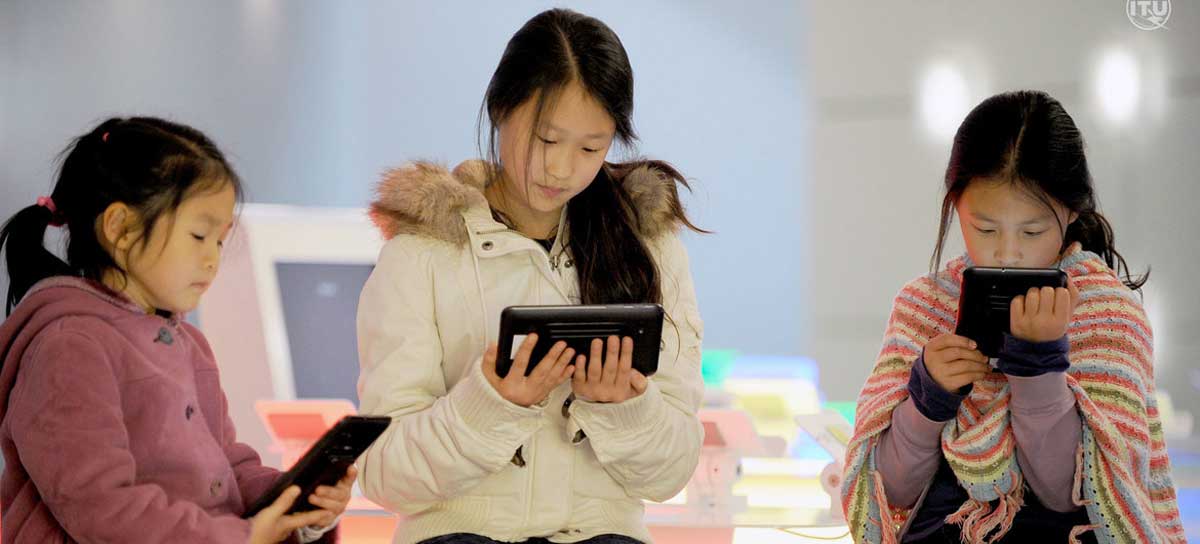 More and more young women and girls are highlighting the importance of access and safety in the digital world. Marking International Girls in ICT Day, on Thursday, UN agencies have issued a call to action to ensure equal access to digital learning opportunities.
The International Girls in ICT Day is observed annually during the last week of April, and this year the focus is on 'Access and Safety' as key elements to engage the next generation with information and communication technology (ICT).
According to the UN International Telecommunication Union (ITU), this year's theme "reflects the world's shared interest in empowering youth and girls to safely benefit from an active digital life.
Fair and equal
The UN agency recognizes the need to ensure girls and women enjoy equal access to digital learning opportunities, particularly in least developed countries.
Worldwide only 30 per cent of tech science and technology professionals are women. And according to ITU's latest data, globally, just 57 per cent of women use the Internet, compared to 62 per cent of men.
Furthermore, if women are unable to access the Internet and do not feel safe online, they are unable to develop the necessary digital skills and engage in digital spaces, which diminishes their opportunities to pursue careers in science, technology, engineering, and mathematics (STEM) related fields, ITU continued.
Inspire the next generation
"Girls in ICT Day is a call to action to inspire the next generation of young women and girls to enter STEM careers," said ITU Secretary-General Houlin Zhao.
Calling on all government, business, university leaders and others, to do their utmost to support young women and girls, Mr. Zhao said that is essential to "give them the chance to achieve their dreams."
Girls' access to STEM is crucial
Joining the call, UN Women reiterated the importance of ensuring every girl has safe and meaningful access to digital technology and ICTs.
In a statement marking the Day, the agency said they were inspired by young activists such as 18-year-old Ana Vizitiv from the Republic of Moldova, whose work promotes gender equality in ICT and STEM, and by role model and entrepreneur 20-year-old Yordanos Genanaw from Ethiopia, who participated in the African Girls Can Code initiative and is now developing a website and coaching others.
"These young women are using their skills to inspire other girls to pursue coding and basic IT skills, regardless of gender biases", the statement continued.
Reminding that girls' access to, and engagement in STEM subjects, is more crucial now than ever – especially after the COVID-19 pandemic and multiple crises in countries across the world have created repeated challenges to young women and girls to learn, earn and connect – UN Women reiterated the importance of technology as a solution to access essential services and information.
Technology also helps them communicate in school, keep in touch with friends and relatives and as a key aspect of their autonomy and future prospects.
Persistent negative stereotypes
A recent study by UN Women and ITU shows that girls access digital technology at a later age than boys, and that their use of this technology is more often curtailed by their parents.
In addition, young women and girls are disproportionately exposed to online and ICT-facilitated violence and harassment, which can negatively impact their physical, mental, and emotional well-being, and influence how they access and use digital tools for the rest of their lives, UN Women added.
Built upon the idea that "every girl has the right to be connected and safe, and to play her part in shaping a more equal, green and tech-driven future", the UN Secretary-General has called for a global digital compact for improved digital cooperation.
The Generation Equality Action Coalition for Technology and Innovation for Gender Equality is bringing together governments, tech companies, the UN System, civil society organizations and young people, for a more equal and diverse digital transformation, including by preventing and eliminating online gender-based violence.
Marking the Day, UN Deputy Secretary-General Amina Mohammed called for an end to systemic barriers: "Girls continue to face cyber bullying and threats, and a lack of access due to digital divide", she said on Twitter, asking for a transformation in tech and innovation, to be "equitable, safe and accessible".
Across the UN system, agencies spoke up for gender equality in STEM. The UN cultural agency UNESCO called for the empowerment of young girls in ICT, so they can have a future lead in the workplace. The UN refugee agency mentioned the importance of not forgetting the digital access for refugees, and the Food and Agriculture Organization (FAO) reiterated the need to guarantee better access to digital technologies, for rural women and girls.
Join the digital revolution
The global celebration and associated worldwide Girls in ICT Day events underline ITU's commitment to encourage girls and young women everywhere to consider pursuing STEM career paths.
To date, over 600,000 girls and young women have taken part in more than 12,000 celebrations of Girls in ICT Day in 195 countries worldwide.
"All over the world, girls and young women want to join the digital revolution. When we remove barriers of access and safety, women and girls can make remarkable contributions to, and be empowered by, ICTs. To put it simply: tech needs girls, and girls need tech," said Doreen Bogdan-Martin, Director of ITU's Telecommunication Development Bureau."