The election scenario in the fear-plagued Uttar Pradesh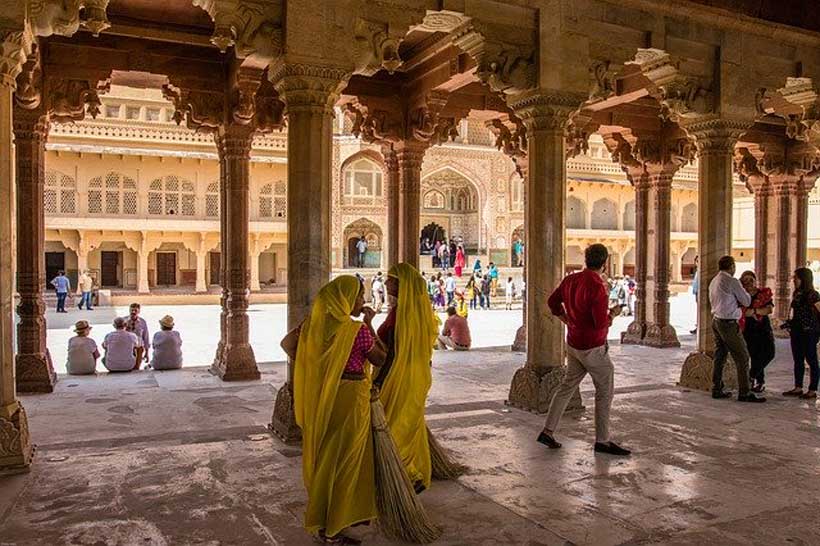 The ruling Bharatiya Janata party is sanguine that it would bag 300 plus seats out of the 403-seat Uttar Pradesh State assembly. The party's optimism stems from a number of factors. They include the appeal from sloganeering, "allure" of freebies, and monopoly of the "fearful Muslim vote bank".
Surveys reflect that the BJP's expectations may not be out rightly outlandish; yet, a discernible change in the Congress's strategy may strengthen their winning tally. It is the nouveau appeal to the women's vote bank. Emerging coalitions also may alter the scenario. Akhilesh Yadav is forging alliances with smaller parties to widen his support base beyond the Yadavs and the Muslim.
Besides Uttar Pradesh, there are six other Indian states heading for assembly polls soon. They are
Uttar Pradesh, Himachal Pradesh, Gujarat, Punjab, Goa, Manipur, and Uttarakhand . The BJP is hopeful that if it seeps poll in Uttar Pradesh, stage will be set for its victory in the next general elections.
Why Uttar Pradesh is important
With a population of 204.2 million, Uttar Pradesh is the most populous state in the Indian Union. Hindus constitute 79.7 per cent of the state's population and Muslims 19.3 per cent. Various other communities together account for just about one per cent including Sikhs (0.3), Christians (0.2), Buddhist (0.1), , and Jains (0.1). The Muslim community numbers over 38, 483,967, the largest among the Indian states. Some self-employed segments of the Muslim population are well off though they are under-represented in government services.
Utter Pradesh is the second most robust economy contributing about eight percent to India's gross national product. It perennially contributes 12-15 per cent to India's total pool of manufacturing employment. It outranks the other states as the largest foodgrain-producing state in India.
It is home to several historical and spiritual sites in Ayodhya, Varanasi, Kushinagara, and Agra (the Taj Mahal). About 182.8 million domestic tourists and 2.9 million foreign tourists visit it adding to its revenue each year.
BJP still banks on sloganeering
The BJP won previous elections riding a wave of slogans and Narendra Modi's charisma as a strong man who could carry out so called surgical strikes within Pakistan. Or see eye-ball-to-eyeball to China. The BJP banks on the hope that the voter does not measure performance of an incumbent strictly on the basis of scientific parameters.
Is Modi's magic waning?
At least six BJP's stalwarts have left the party. But, only the hustings would tell whether Modi's magic is waning or not. The last elections were a debacle for the Congress in the UP. Even Rahul Gandhi lost its citadel, Amethi. Yet, it is wrong to perceive Congress as just a dynasty. It embodies an ideology of secularism socialism and pluralism. It could still throw up a surprise in coming state assembly elections. Several factors account for Congress's debacle _ less money, poor slogans, weak leaders, infighting, missing alliances, and lacking RSS-like foot soldiers. Modi's self-image brand prevailed.
The RSS held many conclaves to reach out to intellectuals. Muslim Munch, distributed RSS leaflets. Even after winning the elections, BJP stalwarts visited Madrassa Deoband. Modi captivated popular imagination as a strong leader _ Modi hai to mumkin hai (If Modiis there, then it's possible). Modi brazenly bagged credit for all achievements of previous Congress governments. Yet the fact remains that it was Jawaharlal Nehru who abolished the zamindari (feudal) system. It is Nehru, not Modi, who set up space centre that catapulted India's ASAT Shakti.
Sloganeering in historical perspective
Since independence, political parties have been alluring the electorate with slogans. They coin slogns without regard for budgetary provisions or impact ofon financial subsidies. Here is a bouquet of slogans: Nehru sloganeered "aaraam haraam hai" (rest is not kosher), Lal Bahadur Shastri' "jai jawan jai kisan" (long live farmer, long livesoldier), Indira Gandhi's "garibi hatao" (eradicate poverty), post- 1977 "Indira hatao, desh bachao" (remove Indira, save the country), post-Indira-assassination (October 31, 1984) "jab tak suraj-chaand rahega,Indira tera naam rahega" (till sun and moon shines Indira will live on) , BJP (1996) slogan "sabko dekhabaari-baari, abki baari Atal Bihari" (now it's Bihari's turn), BJP(2014) "achchhe din aane waale hain" (good days are in the offing), BJP(2019) Modi hai to mumkin hai (If Modi is there, then it's possible).
Modi brazenly bags credit for all achievements of previous Congress governments. Yet the fact remains that it was JawaharlalNehru who abolished the zamindari system. He had the nerve to face the reality that minor kings, riyasats and feudal landlords were still quite influential shortly after independence. It is Nehru, not Modi, who set up space centre that catapulted India's ASAT Shakti.
The politics of coalition: Wooing Other Backward Classes
Despite defeats in the 2017 and 2019 elections, when Akhilesh Yadav was in alliance with Congress and Bahujan Samaj Party respectively, he continues to remain a force to be reckoned with.
This time, he is creating a formidable coalition by bringing together small caste-based parties from all over Uttar Pradesh. He is keen to shed the baneful image that he is against non-Yadav Other Backward Classes. Eighty per cent of Yadavs voted for Samajwadi Party Yadavs, but only 18% OBCsvoted for SP. About 58% OBCs voted for Bharatiya Janata Party. This is why Akhilesh is trying to ally with smaller parties representing non-Yadav OBCs who constitute 35% of the OBC population in Uttar Pradesh.
Akhilesh appears to now realise that elections cannot be won only with support from Muslims and Yadavs. To win, SP needs to increase its vote percentage in the state. When SP came to power in 2012 the party got a 29.7% vote share, while in the 2017 assembly elections the BJP got 40% vote share. Muslims and Yadavs, the core voters of SP lead it to a 24-25% vote share. Earlier the SP used to bank on the local candidates to get additional 7-8% of votes but now even that is not sufficient.
Freebies
Besides slogans, the parties promise exotic freebies to their electorate. The goodies range from hard cash to electric scooters to mobile phones, laptops, gas cylinders, free electricity, cooking vessels, cycles, mixer-grinders, government jobs, or even gold jewelry for daughters' marriages.
In the last assembly elections, a offered free robots to homemakers to help them in their domestic chores, three-story houses with a swimming pool for everyone, a mini-helicopter, 100 sovereigns of gold to women for their marriage, a boat for every family, and $50,000 to youths to start business ventures.
The BJP's bonanza for UP this season includes a cash transfer of $30 to Indian farmers per month; $800 million to self-help groups empowering women; $15 sent to primary school students' families for buying school gear, and $30 provided per month to 1 million girls.
Women's power
Various political parties paid only lip service to women until now. The Congress has now pledged
40% of Congress party's candidates for women in the the 403-seat state assembly. The congress now draws inspiration from West Bengal chief minister Mamata Banerjee and former Uttar Pradesh chief minister Mayawati have wielded considerable power.
Congress party won just seven seats in the last state polls . The women fielded by Congress party are diverse. Sadaf Jafar, the actress who was jailed for her role in demonstrations against a religion-based citizenship law is now a Congress spokeswoman. Another candidate Poonam Pandey, led a protest for wages by women frontline workers who are helping India to achieve its vaccination targets.
The Congress women have a catchy slogan "I'm a girl and I can fight", the campaign underscores the growing importance of women voters.
To attract female voters, the Congress has released a separate "women only" manifesto offering smart phones and electric two-wheelers to girls, a rise in the amount of monthly pension for widows/senior citizens as well as free bus travel within the state for them.
Male chauvinist Adityanath and fear raj
The BJP is unruffled by the change in Congress's strategy. It knows that the Congress lacks the radical infrastructure to communicate its message to the masses. During the 2017 polls in Uttar Pradesh, when the BJP's Hindu hard line leader Yogi Adityanath swept his party to victory, less than a tenth of the candidates fielded across party lines were women. Even they saw little success with only 39 seats won then.
In 2014 Yogi Adityanath authored an article that affords a peek into dark recesses of his mind. The article is entitled matrushakti bharitiya sanskriti ke sandarbh mein (power of the mother figure in the context of Indian culture).He says, 'Shastras (scriptures) have talked about giving protection to women. Just like urja (energy) left free and unchecked causes destruction women also do not need independence, they need protection. Their energy should be channelized to be used productively'. He added, 'Stree shakti (women power) is protected by the father when a child, by the husband when an adult, and by the son in old age. If the woman adopts the qualities of men, that of bravery (shaurya) or masculinity (purush arth), then she becomes a devil (rakshasa).
Love jihad
In disregard of India's freedom of Religions Act, Adityanath abhors inter-caste and inter faith marriages. Anti-Romeo squads in connivance with police discourage such marriages. The legislation is used to harass Muslim community and institute false cases against them.
There is a cumbersome procedure to consummate an inter-faith marriage. The person seeking to It is to be attested by the priest or clergy performing the conversion. He verifies that the conversion is non-coercive. Most converts are –reconverted through trickery or social pressure. Even so only five percent cases of inter-faith marriage and 95 per cent inter-caste.
Muslim Munch
To avoid persecution, many Muslims join the Muslim Munch, a wing of the RSS. Modi's government did not rebuke calls for Muslim genocide. In a US Congressional briefing, Gregory Stanton, Genocide Watch president said on January 12, "We are warning that genocide could very well happen in India." For Stanton, genocide is a ten-stage, non-linear process, which culminates in "extermination and denial". The Genocide Convention, though, defines it not as a process but as acts "committed with the intent to destroy, in whole or in part, a national, ethnical, racial or religious group". These acts include killing, inflicting bodily harm, or preventing births.
Concluding remark
Some nascent changes in electoral strategies indicate that BJP may find it difficult to realise its talls dream of bagging 300 plus seats in the 403 Uttar Pradesh state assembly.
"Haqeeqi Azaadi" or "Political Invasion"?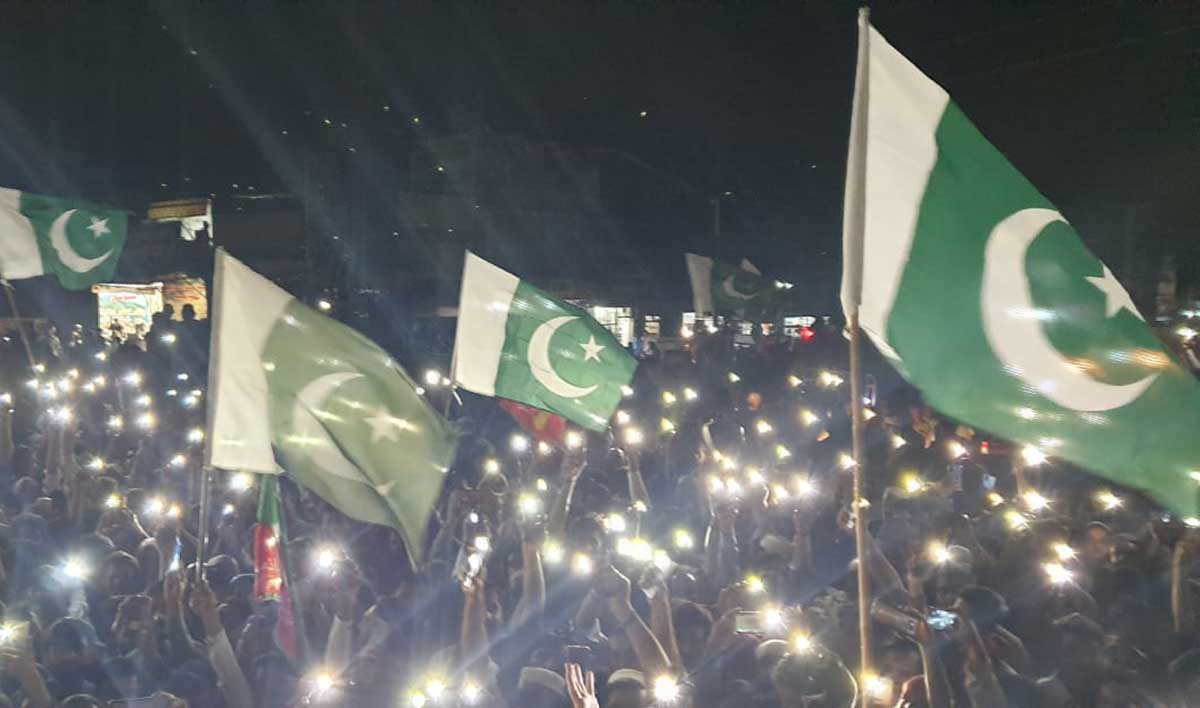 You call it a "Long March" or an "Azaadi March" or a "Haqeeqi Azaadi March" and lastly according to some people "Political invasion of the capital"; whatever attempt it may be, the impact of this "Long March" will not be "Short" at all. Seems like history is repeating. Yesterday, it was PTI, later it was TLP, then JUIF, PDM & now again PTI. This reminds us about a Supreme Court's historic judgment on Faizabad Sit in by Supreme Court, which is quite relevant again in these crucial times. The historic judgment of Supreme Court on Suo moto quotes that "The leaders of the dharna intimidated, hurled threats, abused, provoked and promoted hatred. The media provided unabated coverage. Inflammatory speeches were delivered by irresponsible politicians. Some unscrupulous talk-show hosts incited and provoked citizens." Isn't the situation once again similar? Doesn't it seem like history is repeating? Few analysts consider it to be a worst kind of situation.
Supreme Court writes in its judgment that "the freedom of speech and expression and of the press are fundamental right. However, these rights cannot be used to denigrate or undermine the glory of Islam, security or defence of Pakistan, friendly relations with foreign States, public order, decency or morality or in relation to contempt of court, or commission of or incitement to an offence. He categorically mentions that "PEMRA Ordinance mirrors the restrictions as set out in Article 19 of the Constitution and further prohibits broadcasts which are, "likely to create hatred among the people or is prejudicial to the maintenance of law and order or is likely to disturb public peace and tranquility." So, Supreme Court has already given clear instructions that if some event is likely to disrupt peace and tranquility, media broadcasts can be prohibited.
Insiders say that we are in a dead end and this is the most crucial time of history for Pakistan, especially when the economic fate has to be decided by IMF on 25th May when Imran khan marches on Islamabad. So let's playout the possible upcoming scenarios which political stakeholders may have to consider;
Marching towards Islamabad with huge crowds is one thing but forcing a government to dissolve assemblies with this crowd is another thing. Imran Khan very well knows this is a do or die situation for his political career as well. He knows his March will only succeed if he can force an early election.
Bringing larger mobs to Islamabad will only be fruitful if there is some kind of disruption by the present government or by the PTI itself. IK knows that a prolonged sit in without happenings in the red zone won't be impactful.
PTI leaders have been repeatedly convincing people including government employees, Army officers and police to bring their families in their Haqeeqi Azaadi March. The question which arises is that "Why IK doesn't bring own family members to join the "Jihad" or "Haqeeqi Azaadi"?
IMF has to take crucial decision on Pakistan's economic fate. Without an IMF Package, a Srilanka type scenario may arise. The decision will come on the same date as of long march, on 25th May. This is a do or die situation for Pakistan's economy. So the leaders of this March should definitely come with a futuristic economic plan and tell the masses how will they get rid of this dire economic situation.
While Srinagar Highway will be full of Marchers led by the so-called Ambassador of Kashmir, a big decision is expected to come from Srinagar about Yasin Malik. Unfortunately, it is expected that his sentencing maybe announced on 25th May as well.
The government also has limited options. They are arresting leaders of PTI. They are raiding houses in their own panic mode which will further incite the situation. The removal of fuel subsidiary has become inevitable and when it happens it will be the most unpopular decision. Rising, Inflation will cut purchasing power. Finalization of IMF program has brought them to a dead end.
The dread is in the air. 25th May is around the corner. It is Crucial. It is Do or Die for Pakistan. We must fear!!
When Politics turns Personal; The Toxic Allegations & Accusations become a Norm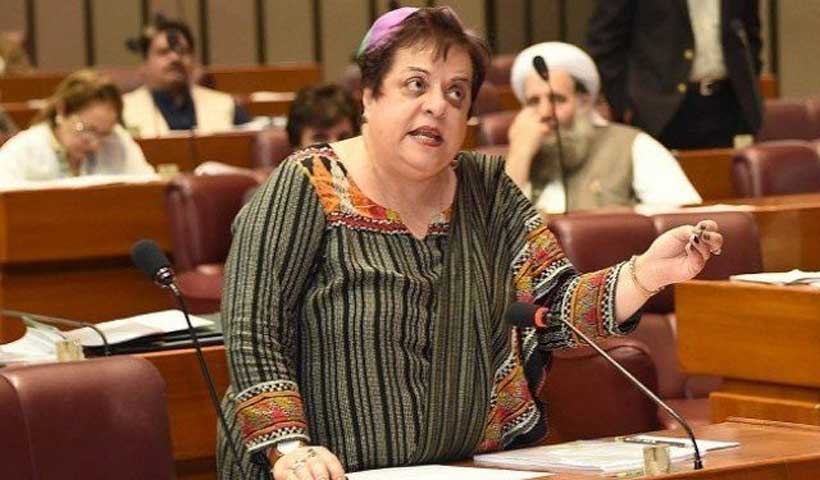 There is something happening beneath this political turmoil which is NOT looking good!!
Whenever Political landscape turns into a Personal battleground, defeats become unacceptable. These past few days are a perfect case study to see that how Political elite in Pakistan has done whatever it took it to stay in power. In this power grab scenario, there could be numerous losses including the integrity of institutions. We have unfortunately entered into a very dangerous phase, where some political stakeholders have put all stakes at risk, where they have stretched their limits beyond a constitutional limit, all to gather mass support, all to stay in power and avoid defeat. Is it a threat of losing power? Is it a double game? Is it a practical hybrid war we are fighting? Whatever it is, it doesn't seem to be good. All is at stake, all is at risk and all is toxic.
As if the political temperature was not noxious enough, Shireen Mazari Saga took place. Once again, accusations, allegations and assumptions started pouring in against the state institutions. Soon after her arrest, her daughter, a lawyer herself Imaan Zainab Mazari alleged that her mother was beaten by male police officers during the arrest. But few minutes later, a video clip surfaced that showed clearly that her mother was arrested by Female Police officers in broad daylight and as per the law. Lie number 1 of the daughter stood exposed. Within moments, without any cogent evidence the lady, known for many controversies in the past targeted state institution for such an act, although the anti-corruption already had taken responsibility of her arrest.
Abuse of power can never be tolerated, regardless of who it targets or from where it emanates. This mantra is true and everyone has an equal belief on it but let's take a deep dive to see that how politics turned dirty in this case, how blame game took place and how this entire episode was used as a tool to churn propaganda against Army leadership and Armed Forces.
1. The anti-corruption police had arrested Shireen Mazari and she herself accepted that Prime Minister and Interior minister were responsible for my arrest. But the mother daughter nexus brazenly started blaming institutions without any solid evidence. Shouldn't there be an inquiry on this too?
2. PTI was always of the opinion that why courts were opened mid night to send IK packing while he wasn't listening to anyone however when same court gave a verdict in favor of PTI ex minister, late night, it was celebrated and much appreciated by Shireen Mazari & IK who have been spearheading anti judicial tirade until recently. Isn't it blatant hypocrisy? Judicial inquiry has been ordered by the Court which is a positive sign, but the serious allegations which Mazari nexus have raised must also be inquired during this newly formed judicial inquiry. Should the Judiciary not question them on hurling these baseless allegations?
3. The present government, whose Police itself arrested Shireen Mazari disowned this attempt. Attorney General displayed his ignorance about the matter in front of the court. So, somehow the government created this impression in the public eye that they are not to be blamed for the arrest of Shireen Mazari. Was it a double game? Or a deliberate effort to discredit institutions?
Pakistan is already facing serious economic downfall, political uncertainty and civil strife. PTI has also announced Long March to Islamabad on 25th May which is likely to further exacerbate already fragile political and economic instability. It has become quite evident now for achieving petty political ends, our political elite has no serious resolve to address the crisis confronting the country. Country is being deliberately pushed to limits of economic and political dead end. The political immaturity and lack of vision to handle the crisis situation is also hurting the repute of institutions amidst internal political wrangling. If political leadership doesn't come to grips of the critical situation prevailing which is likely to aggravate further in coming days, people of Pakistan in particular and the country in general are likely to suffer unprecedented damage. Political elite must put its acts together and steer the country out of prevalent political and economic crisis by showing sagacity and political wisdom until it's too late.
Accusations to Acknowledgement: The Battle of Article 63 A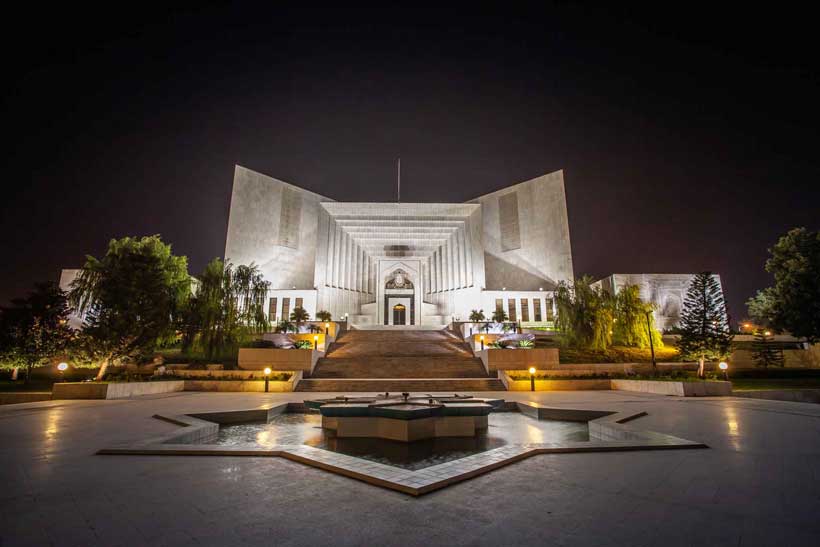 The weather is heating up. As the May is ending, Political temperatures are soaring. The fate regarding the country's political and economic stability will be measured in the upcoming days. Earlier, PDM built momentum by taking on institutions. Maryam Nawaz raised the temperature by targeting key personalities and institutions. Allegations were bursting against the institutions in all dimensions. Today, we witness reversal of roles. Accusations have been outflowing in every Jalsa by PTI. But now suddenly, the "accusations" turned into "acknowledgment". "Complaints" started transforming into "Compliments". Is it the change of narrative? Is it another U-turn? Or is it the restoration of confidence in the institutions? Where will this chaos end?
The Supreme Court's "decision" or as they say "opinion" or "binding" on Article 63 A has raised some pertinent questions on the status of CM Punjab election? In the interpretation of Article 63 A of the constitution, the Supreme court categorically condemns the practice of horse trading by calling it "a cancer afflicting the body politic". Supreme Court in its decision of 3-2 rejected the vote count of these dissident members against the party directives. So the future of the Chief Executive of Punjab is now under threat because it is contrary to what happened in National Assembly. The political instability continues and the situation is messy.
In light of this verdict, Hamza has a support of 172 MPAs in Punjab assembly but at the same time, he also has 4 dissenting members which draws the figure to 168. Now further moving ahead, PTI and alliance also has a collective figure of 168 votes minus 21 dissenting members. The situation here in Punjab is way too complex now. A support of 186 members is required for a clear majority in Punjab assembly to formulate a government. This current Punjab government can either fall through a governor led vote of no confidence or a Supreme court order. The governor even has a right to dissolve the assembly with his discretionary powers according to Article 112 (2) of the constitution. Supreme Court has already made its decision on cross voting against Party fiat. Now legal experts are interpreting the decision in their own dictionaries. What will happen in Punjab? What will happen on the federal level? Will there be an election call? If so, what will be the care taker setup? Will there be a fresh mandate? Who will make the hard economic decisions? Lot needs to be answered in these crucial times.
From "My judges disappointed me" to "Thankyou Supreme Court", a lot has happened and a lot is ready to take place. Islamabad is full of gossips, interpretations, whispers and predictions these days. There is something seething under this political turmoil. The Red zone is under a lot of pressure whether politically or economically. Pre – Elections, Elections and then Post elections, we have a lot of consequences of a lot of hard decisions. But hard decisions need to be taken. Question is who is ready to make the hard choices? Be Afraid!!