A Growing Problem: Sexual Assault within the Special Operations Community and How to Stop It
Enlisting or commissioning in the U.S. Armed Forces is an honorable decision. The decision to commit to the national defense of one's nation and serve honorably, representative of all that the United States stands for, is a decision not to be made lightly and one that requires true discipline and strength. The majority of the U.S. military are professional and dutiful soldiers who act within the rule of law and serve out of a sense of country and a desire to improve their own socioeconomic standings.
However, the military has an incredibly volatile problem of sexual assault within the service.
Sexual Violence in the Armed Forces
In recent memory, there have been many instances of sexual violence, assault, or harassment within the service that have been endemic and highly damaging to the force as a whole. The Vanessa Guillén case is perhaps the most publicized case involving sexual harassment and a failure of leadership within the military, yet other cases are easily able to be found across all branches. According to a 2018 survey, "…more than 20,000 [service members] had been sexually assaulted in the past year—6.2 percent of all military women, and 0.7 percent of military men" while a study by RAND Corporation "calculated that 8,000 service members left the military in a 28-month period after they were sexually harassed".
In the aftermath of the Guillén murder in 2020, the U.S. Armed Forces and the U.S. government as a whole have significantly advanced their sexual assault, harassment, and abuse trainings. Multiple studies were commissioned and conducted throughout 2021 which largely laid the blame at the feet of commanders, finding they often fostered a toxic and hostile environment that allowed for sexual violence and harassment to take place. Also in 2021, the Pentagon and U.S. Department of Defense (DoD) created a "roadmap" which would implement many recommendations including the "establishment of offices for special victims prosecutors…[create] a workforce of independent investigators for sexual harassment…[eliminate] sexual assault response coordinator and victim advocate roles…in favor of a professionalized workforce" among many others.
Finally, in 2022, the Vanessa Guillén Act was passed which allowed for "the decision to prosecute sexual assault and sexual harassment [to] be made outside service members' chain of command and they will be offered protections against retaliation", an item that many had requested. Furthermore, President Biden signed an executive order which will "make sexual harassment an offense under the Uniform Code of Military Justice" and will "strengthen the military's response to domestic violence incidents and increase penalties for service members who share "intimate visual images" without permission".
According to Samuel Dordulian, a former Los Angeles County Deputy District Attorney and sex crimes prosecutor, who successfully represented thousands of sexual assault survivors in California,  " … U.S. Military Academies see increased sexual assault reports in 2020-2021 school year. Based on a  Defense Department released report claims of sexual assault increased by 25%, while claims of sexual harassment increased by 150% at U.S. military academies during the latest academic year."
There is a growing change within the U.S. Armed Forces in regards to sexual assault. High-ranking officers and civilians within the DoD and Executive Branch realize the effect that sexual assault has upon the military and the national defense/security infrastructure of the United States. There is still a long way to go in terms of completely removing sexual assault and harassment from the military, but this
A Concerning Culture
While most of these assaults and harassments happen in the regular military, sexual assault is equally as prevalent in the Special Operations Forces (SOF) community of the U.S. Armed Forces of which many examples can be found.
In 2016, one Army 1st Lieutenant (promoted to Captain in 2019) alleged she was sexually assaulted by a member of Delta Force, Sergeant First Class Cristobal Lopez Vallejo, in 2016, during which her case was strangely transferred from the Fayetteville District Attorney's Office to the Army's Judge Advocate General (JAG) with the operator being acquitted by a jury of SOF operators. One civilian observer, who asked the Army to investigate the handling of the case, was later placed on administrative leave, investigated for possibly violating Operational Security (OPSEC), and eventually fired while losing her security clearance.
In 2019, an entire platoon of U.S. Navy SEALs were pulled from Afghanistan following incidents of drinking while on duty, but, more seriously, "a senior member of the platoon had been accused of raping a female service member attached to the unit"; the entire platoon decided to remain quiet and not cooperate with the investigation, leading to their removal from combat. The SEAL in question, Petty Officer 1st Class Adel Enayat, pled guilty "to a misdemeanor charge of battery and assault for biting the sailor's face and grabbing her neck during [rough, consensual sex]" while the sexual assault charge was dropped; he was given "a general discharge under honorable conditions".
Also in March of 2019, a pilot with the Air Force's 919th Special Operations Group, Lieutenant Colonel Michael B. Black, was charged with sexual assault, yet found not guilty two months later of all charges, being able to remain within the Air Force Reserve.
More recently, a Sergeant 1st Class with the U.S. Army Special Forces, Kurt Williamson, was accused of "inappropriately [touching a translator] on multiple occasions during military exercises in 2020" while in Thailand. While the translator did not press charges as she could not afford a lawyer, Williamson was seemingly found by his command to have committed the incident given he was "disciplined over the incident". Williamson was allowed to retire in January of 2022.
Finally, this January, a Chief Warrant Officer 4 with the U.S. Army's Special Operations Recruiting Battalion, Kevin Gause, has been charged with sexual assault and currently is facing "a general court-martial", scheduled to take place in May.
As one can see, there are many instances of sexual assault on the part of SOF operators, against members of the U.S. Armed Forces and members of host nation countries. In many cases, which is sadly not uncommon in U.S. military (and sexual assault) cases, the accused is often found not guilty, charges are never brought due to a lack of evidence, or the charges are dropped in exchange for lesser charges. In certain cases involving SOF operators (ones not purely sexual assault), the Armed Forces have seemingly protected soldiers and retained them in spite of finding issues with their performance.
How Sexual Assault Affects the National Defense Mission
There is not only a legal issue here, but also an issue that affects the entire national security and defense standing of the United States. When a soldier commits a sexual assault for a foreign nation translator or soldier (as Williamson did in Thailand), the relationship is impacted between the United States and that host nation. Some units, commanders, or individuals may desire not to work with any U.S. SOF operators while the government itself could work to no longer include a whole unit or specific persons from working within their nation. Furthermore, the entire goal of SOF units in this capacity is to build a positive, mutually beneficial relationship with host members; this criminal activity completely destroys any goodwill being performed and threatens the positive relationship being made, potentially weakening U.S. national defense/security measures and posing problems from a strategic perspective.
When a case of sexual assault occurs with an SOF operator assaulting or harassing a member of their own military (as the SEAL case illustrates), this can lead to a severe breakdown in unit cohesion, making accomplishing the desired goal difficult given there may be tensions between team members or conflicts between military units. Not only does the sexual assault taint the platoon's, brigade's, or battalion's reputation as a fighting force (which affects their perception stateside and within the military as a whole), it can also cause problems when facing combat scenarios in which trauma may be re-ignited.
All of this goes without the individual costs of sexual assault; unbelievable psychological, physical, and emotional trauma. This can include panic attacks, PTSD related flashbacks, disassociation, eating and sleep disorders, and self-harm, among many others. While these are personal traumas, this has an effect upon one's entire life which in turn has an effect upon one's work life and the effectiveness of the organization as a whole. However, this is a secondary result compared to the individual costs.
While the strides being made to root out sexual assault and harassment throughout the entire Armed Forces is significant and seems to be truly developing, unlike in the past, the efforts seem to stop with the SOF community. The primary reason for this can be based upon the culture of SOF.
Andrew Milburn, a former commander of the Marine Raider Regiment, identified how the SOF community must identify and acknowledge the problem, starting with entrusting "members of the organization [usually Senior Non-Commissioned Officers (SNCOs)] who have access and influence with the rank and file, who can balance loyalty to the organization with trust and acceptance from those who make things happen at the lowest levels, and are thus well positioned to root out and resolve problems before they have a chance to fester", adhere to the code of conduct and hold accountable those who break that code or engage in such dishonorable behavior, and continually work to remove those bad actors from the organization. Milburn closes by again noting that the organization should always work to acknowledge the problems within the service and continually check in on potential regression or backsliding.
The issue of sexual assault within the military as a whole affects the ability of the U.S. Armed Forces to carry out national defense and security strategies both abroad and at home. It degrades the professionalism of our forces abroad, it can damage foreign military relations with important security partners, and, most importantly, it severely damages individual soldiers who serve their nation honorably. The further lack of accountability (showcased most clearly through SFC Vallejo case) for those who commit criminal actions against foreign partners and fellow service members is damaging and gives the perception that the U.S. Armed Forces and the Special Operations community as a whole does not care about this very real and serious issue.
There is a very serious problem within SOF and the solution starts with leadership, having commanders who truly take this issue seriously and work to make their fighting forces wholly professional and accountable.
How 4chan Radicalizes Youth and Grooms Them Towards Terrorism
The image board was started in 2003 to discuss anime and various other topics but festered into a safe space for hateful rhetoric soon after. In the aftermath of yet another racially motivated mass shooting by a frequent user, its dangers have finally reached the mainstream.
4chan is an extremely unique website. It has been running since 2003, and over the course of almost 20 years, has influenced many internet memes and phenomena. However, in the wake of the European Migrant Crisis in 2015 and the 2016 Presidential Election, it became associated with white supremacy, especially on its /pol/ board. This hateful rhetoric festered, worsening in 2020 during the COVID pandemic and George Floyd protests. 4chan was sprung into the spotlight once again on May 14th, 2022, when a white supremacists livestreamed his massacre of a supermarket.
This attack, fresh in American's minds, led many to question why 4chan is still allowed to exist. This comes after 4chan's rhetoric inspired a 2015 mass shooting in Oregon and its users aided in the organization in the Unite The Right Rally and the January 6th Riots. Clearly 4chan is a hotbed for far-right terrorism. But why is this image board the way it is? The answer lies in its lax moderation of content.
Upon looking at 4chan, you will find it is mostly made up of pornography. However, if you go on the site's /pol/ board, it does not take long to find the kind of rhetoric that radicalized the Buffalo shooter. One particular post I found featured a racist joke at the expense of Black people. Another was praising fighters in the Ukrainian Azov battalion while joking about killing trans people. Yet another post complained about an "influx of tourists" due to the Buffalo shooter, who they insulted with an anti-gay slur. These memes and jokes seem to appeal to a younger, perhaps teenaged audience. It is clear that they are still trying to recruit youth into their ranks even after the tragedy in Buffalo.
The content is, to say the least, vile. The fact that this stuff is permitted and encouraged by not just the userbase (which numbers in the millions) but also many moderators tells us that there is something fundamentally wrong with 4chan. In fact, copies of the livestreamed Buffalo massacre were spread widely on 4chan to the amusement of its userbase.
Many of the users on 4chan are social rejects who feel as if they have nothing to lose. They feel unaccepted and alienated from society, so they turn to 4chan. Many harmful ideologies, such as White supremacy and incel ideologies, seem extremely validating for these dejected youth. Young, socially alienated men, who make up the majority of 4chan's userbase, are also among the most vulnerable demographics for radicalization.
What can we do to prevent further radicalization of youth and deradicalize those already affected by harmful rhetoric? First of all, we need to either heavily regulate 4chan or have it shut down. There is no space on the internet for this kind of hatred or incitement to commit horrific acts like what happened in Buffalo. For those already radicalized, we need to perform a campaign of deradicalization among those affected by this rhetoric. But how can this be done?
4chan prides itself on anonymity, so it is difficult to figure out who uses it. Thus, education on radicalization and identification of propaganda is vital. This education should focus on adolescents mostly due to their predisposition towards radicalization when exposed to hateful rhetoric. While White supremacy must be emphasized, other forms of radicalization should be mentioned as well such as Jihadism and other forms of ethnic supremacy. Finally, tolerance must be fostered among all people, not just those at risk of becoming groomed into terrorism.
The age of 4chan has spawned many humorous memes, but it has since become a hotbed for hatred and terrorism. Since memes are able to convey dangerous ideas, websites like Reddit and Facebook need to be heavily regulated to prevent the dissemination of dangerous misinformation. It is unlikely that 4chan will ever moderate itself, as lack of strict moderation is its defining feature. Thus, it has overstayed its welcome and no longer has a place in today's information-driven society.
New ISIS Strategy and the Resurgence of Islamic State Khorasan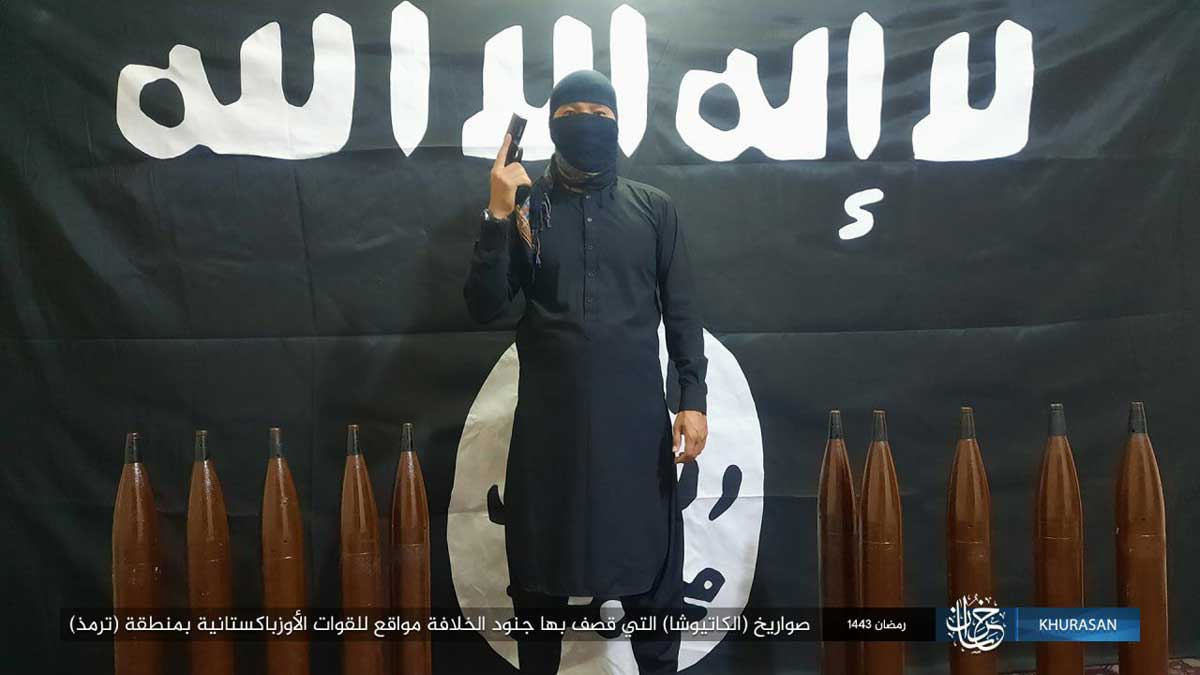 Unlike Abu Ibrahim al-Hashimi al-Qurayshi, the second late leader of ISIS, who was derided as a "secluded paper caliph" and "an unknown nobody" for his relative anonymity and non-publicity, the new caliph of the Islamic State, Abu al-Hassan al-Hashimi al-Quraishi, has apparently launched a new strategy to strengthen linkages to regional wilayahs (provinces) and boost the group's global presence.
Indeed, during his short time leading the group (31 October 2019 – 3 February 2022), Abu Ibrahim al-Qurayshi never publicly addressed his followers, which negatively affected the coordination of the activities of Islamic State-Central (ISC) and its regional branch of the Islamic State Khurasan Province (ISKP). Although his killing during a US counterterrorism raid in northwest Syria in early February was a major blow to the global jihadi organization, the change in leadership nevertheless provided it with new opportunities to update its command-and-control, recruitment and propaganda campaign.
Predictably, Abu al-Hassan al-Hashimi al-Quraishi, the new ISIS overall leader, sees his historical role not only in ensuring the Caliphate's continuity and avoiding its potential fragmentation but also in establishing a more direct and consistent command line between its core in Iraq and Sham and its Central and South Asian affiliates.
The new strategy of the Islamic Caliphate not only gave a new impetus to its Khorasan offshoot waging a holy jihad in post-American Afghanistan against the Taliban but also opened a new front line against the post-Soviet Central Asian regimes. Indeed, the analysis of ISKP activities revealed that the proclamation of Abu al-Hassan al-Quraishi as the new Caliph and the launch of a new campaign "Revenge Incursion for the Two Sheikhs" increased the combat capability of IS Uzbek and Tajik fighters, as well as strengthened the coordination of local language and IS-Central propaganda machines.
Notoriously, on April 17, ISIS launched the new campaign "Revenge Incursion for the Two Sheikhs" to avenge the deaths of the former ISIS leader, Abu Ibrahim al-Qurayshi, and his official spokesperson, Abu Hamza al-Qurashi, who were killed in a US raid in February in the northwest Syrian town of Atmeh. In his recent audio address, Islamic State's new spokesman Abu-Omar al-Muhajir called on the Caliphate warriors to avenge the deaths of the former ISIS leaders by "painfully striking" the enemies of "al-mujahideen" and saying that if they kill, they should "kill by many." This call was made to the group's followers worldwide and asked them to remain patient, but also be ready when the "war" begins. Al-Muhajir called to expand the campaign "Revenge Incursion for the Two Sheikhs" to the territory of US, Europe and Central Asia, urging Muslims living there to follow the lead of past "lone wolves" who conducted operations that "filled with horror." He asked them to repeat "lone wolf" operations by stabbing, attacking, and ramming, and drawing inspiration from recent attacks in Israel.
ISKP Threat to Central Asia
Among the first to support the Islamic State's new 'global offensive' campaign were ISKP Uzbek and Tajik jihadists challenging the new Taliban government and dreaming of overthrowing the 'Taghut (idolaters) regimes' in Central Asia. Thus, inspired by the new Caliph's new strategy, for the first time in the history of the Islamic State, they managed to conduct a transnational jihadi operation from Afghanistan to the territory of Uzbekistan and Tajikistan.
Initially, on April 18, 2022, the ISKP fired ten rocket salvos into the territory of Uzbekistan, which was successfully exploited by the Uzbek-speaking regional jihadi media and IS-Central's propaganda resources as evidence of the opening of a "second front" in the Central Asian direction. Expert assessments clearly observed the good coordination between the IS-Central's media and ISKP's local jihadi mouthpieces, both in terms of Islamic ideological content and hierarchical sequences.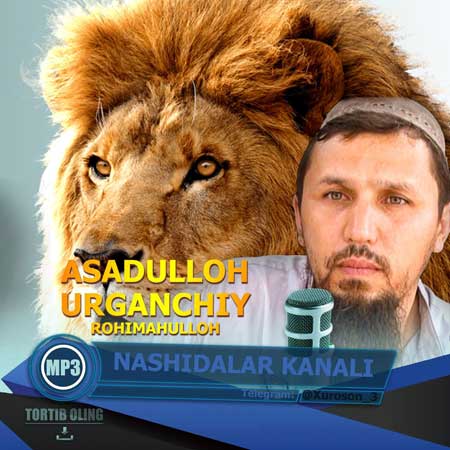 The Islamic State-Central's Amaq News Agency reported that "Mujahedeen of the Caliphate have fired 10 Katyusha rockets at a murtad (apostasy) Uzbekistan's military base in the border town of Termez." The ISIS central media wing also released a photo and video of the projectiles to back its claims. Another IS-Central's weekly al-Naba newsletter also widely covered the topic of rocket attacks by detailing how the projectiles were fired from Afghan territory on the Central Asian nation.
Following IS-Central official news agencies reports, IS-Khurasan Willayah's local media outlets, such as Al-Azaim Foundation and Khurasan Radio, the Uzbek-language Xuroson Ovozi (Voice of Khurasan), Tavhid Habar (Tawhid News), Tajik-language Telegram channels Mujahideen of the Caliphate and The Army of the Victorious Nation published a series of audio, video and text messages in Uzbek and Tajik detailing the goals, causes, and consequences of the rocket attack. In particular, Al-Azaim Foundation glorified the rocket attack as "the heroism of the brave lions of Allah Almighty punishing the corrupt army of the murtad Uzbek government."
The ISKP media outlets were extremely outraged by the Uzbek government's denial of the rocket attack, claiming that nothing had landed on their territory. In response, pro-ISKP Uzbek, Tajik and Russian Language Telegram channels re-posted IS-Central's statement, photos, videos of the attacker and a map marked with the possible rocket impact location in Termez.
Central Asian Salafi-Jihadi experts' attention was drawn to a 24-minute audio address of Khuroson Mujahid, the leader of ISKP Uzbek group, whose speech style and ideological views strongly resembled the late ISIS chief strategist Abu Mohammed al-Adnani. His speech revealed that the ideological vision of ISKP Central Asian jihadists, staunch followers of Takfiri Salafism, is in line with the Islamic State's global agenda. He considers democracy to be the religion of "murtad states" of Central Asia, the Taliban government and Pakistan. He believes that due to committing shirk (idolatry), deviating Allah and doubting Tawheed (God's Oneness), the leaders of taghut countries should be killed.
Considering Khuroson's oratorical skills, Takfiri persuasion and ideological savvy, it is quite possible that the ISKP recruitment and incitement campaign will intensify in Central Asia in the near future. Obviously, the engagement between IS-Central and ISKP in the military, media and ideological directions reached a new level in the more permissive operating environment of post-American Afghanistan.
On May 7, the ISKP carried out a second rocket attack, this time into Tajikistan. According to the Central Media Office (Diwan al-I'lam al-Markazi) of ISIS, "Caliphate's fighters fired seven rockets from the Khawaja Ghar district of Afghanistan's Takhar Province towards the Tajik military base near the city of Kulob." The rocket attacks on the territories of Uzbekistan and Tajikistan for three weeks nevertheless mark a clear escalation by ISKP Central Asian foreign fighters from just hostile anti-five post-Soviet "murtad governments" rhetoric to direct militant action.
Notably, the methods of media coverage of both attacks and the engagement between IS-Central and ISKP's local media resources were clearly similar. The algorithm of their actions was in line with the new ISIS strategy. Thus, IS-Central posted a brief information about the rocket attacks with video and photos, then the Tajik, Uzbek and Pashto-language local media resources of ISKP glorified the "warriors of Allah". The Uzbek-language pro-Islamic State Telegram channels Islomiy Maruza Davat Guruh, Khuroson Ovozi, Tawheed news, the Tajik-language Telegram channel of Ulamoi Rabboni (إنَّ اللّٰهَ مَعَنَا) actively propagated ISKR rocket attacks, undermining the image and credibility of the military potential of Tajikistan and the Taliban.
These Central Asian pro-IS media resources, supported by IS-Central propaganda bodies and comprised of a constellation of official branch outlets, regional pro-ISKP groups, and grassroots supporters have become a prominent voice aggressively impugning the Taliban's reputation in the global jihadi world. Such method makes it possible to preserve the hierarchical structure and maintain a uniform media strategy of the global jihadi group. This reflects that after the fall of the Caliphate and a series of dramatic losses of its leaders, ISIS has learned a bitter lesson and is now moving from centralizing power to strengthening its wilayahs.
Apparently, the ISKP seeks to broaden its appeal in Central Asia both through increasing cross-border attacks against Afghanistan's neighbors and ramping up the production, translation, and dissemination of propaganda directed at Uzbek, Tajik, and Kyrgyz communities in the region. These rocket attacks and ISKP's propaganda campaigns targeting Central Asians for recruitment are any indicators, the group has become a serious jihadi power challenging not only the Taliban government, but also the post-Soviet authoritarian regimes. Through its Uzbek, Tajik and Pashto-language Telegram channels, the ISKP is conducted an unprecedented activity to recruit Central Asian jihadi groups affiliated with al Qaeda and the Taliban, as well as new radical Islamists from the Fergana Valley.
Future of ISKP Central Asian Jihadists
Obviously, the ISKP is exploiting the US military withdrawal from the region and the Afghan Taliban's deviation from the hardline jihadi concept by successfully portraying their government as a Pashtun ethno-nationalist organization rather than a bona fide Islamic movement.
In conclusion, it is to be expected that the ISKP will actively capitalize external operations to undermine the legitimacy of the Taliban government, which assured the US and Central Asian neighbors not to allow Afghan soil to be used to attack Afghanistan's neighbors. Strengthening cross-border rocket attacks has already raised the morale of ISKP fighters and consolidated its support base.
Thus, the new Islamic State's strategy to strengthen its offshoots in its provinces is quite capable to reestablish its positioning in the broader global jihadi movement, which we see in the example of IS-Khorasan Province.
How Memes Can Spread Dangerous Ideas
Internet memes are an excellent way to send powerful messages to millions of people. But what happens when they are used for malicious purposes?
Memes have been a means of transmitting messages for centuries, proliferating immensely in recent decades due to their mass proliferation through the internet and their ability to broadcast messages to a massive audience. They have quite a bit of cultural significance and can be based on almost anything, provided they achieve viral status. However, memes have been subject to abuse by malicious groups and actors.
From the Blue Whale Challenge, an internet challenge that resulted in multiple suicides worldwide, to terrorist organizations like ISIS, which use internet memes to recruit young people, memes can be used for malicious purposes. Even toxic subcultures like MGTOW serve as a pipeline towards the incel movement. Indeed, such male supremacist organizations are not strangers to using memes and viral media to propagate their ideas and recruit young men and boys to their cause. In fact, one influencer, who goes by Sandman MGTOW, often posts such misogynistic memes and videos on his Twitter and YouTube channel.
These kinds of memes are easily identifiable by their bias towards a specific issue and their often-political message. One great example of a meme that has been subject to abuse by malicious actors is Pepe the frog. Based on a character by Matt Furie, this meme was abused by the alt right, being depicted as controversial figures such as Adolf Hitler and Donald Trump. The meme was so badly abused by these far-right actors that it was listed as a hate symbol by the ADL.
Memes have also influenced major world events like the 2016 election in the United States and the Arab Spring revolutions in the early 2010's, which garnered immense media attention through the use of internet memes and viral media. This shows that memes can have the power to influence elections (albeit slightly) and topple oppressive regimes. Being a powerful tool for spreading information, there is also the use of memes for spreading misinformation.
The COVID-19 pandemic mediated a sizeable but modest anti-vaccine movement in countries like the United States, Canada, and Germany. These anti-vaxx groups used social media like Facebook and Reddit to spread memes full of misinformation and pseudo-science It can also be argued that memes were effective tools in spreading misinformation around the elections of 2016 and 2020 in the United States. Memes, while powerful, can be used by malicious actors such as far-right groups and anti-vaxx groups to peddle false information. This has contributed to the US having a COVID death toll of over one million, higher than most other countries worldwide.
The world has progressed quite a bit in the information age. People are able to communicate ideas with millions of people worldwide in seconds. The proliferation if information has never been more efficient in history. That is why the threats that arise from the mass proliferation of memes and viral media are so dire. As was seen during the 2016 and 2020 US elections, COVID, and Arab Spring, memes can be spread to convey messages that can change nations, affect millions (perhaps even billions) of people, and topple dictators. It has become possible for people to change the course of history with a single tweet or a single meme on Reddit or Instagram going viral.
What can we do to stem the massive proliferation of memes that serve to recruit people into dangerous organizations and fill their minds with misinformation? The answer lies in how we confront our biases and how we detect misinformation. People need to be informed about how they can detect bias and propaganda, in addition to using independent fact-checking services. By identifying propaganda from malicious actors and misinformation from online groups, we can stop the spread of dangerous memes before they proliferate.