Preconditions for protests
The deepening gap between what can be seen as economic successes and the low quality of life that a majority of the population has to endure, coupled with a super-concentration of national wealth in the hands of the elite and a resource-based economy that depends on large international companies and the situation on the world market, seem to have become the principal social and economic preconditions for the powerful protests that gripped Kazakhstan in January 2022.
Following a major transformative crisis after the collapse of the Soviet Union, Kazakhstan banked on developing production and exports of mineral resources, reviving its economy and achieving impressive successes—a trend assisted by a wealth of mineral resources, plenty of foreign investment, and a favorable situation on the global market. Still, average wages and income in Kazakhstan are significantly lagging behind countries of Eastern Europe or Russia, which follow a similar development trajectory. Apart from low wages and income, high unemployment (about 5%) and self-employment (in the 3rd quarter of 2021, Kazakhstan had 2.13 million self-employed persons) stand in the way of securing sustainable economic growth. The income of a large chunk of the population lasts them no more than from payday to payday, which means they are forced to take out loans, thus increasing the population's debt burden.
Kazakhstan's uneven socioeconomic development is particularly manifested if broken down by region. Unemployment remains highest in the south of Kazakhstan, in Almaty and Shymkent, as well as in the region of Turkistan. More than half of the self-employed are also concentrated in the south. Besides, Kazakhstan is faced with a rather urgent housing problem. Over 2.5 million people, or 14% of the entire population, need better housing—at year-end 2020, per capita housing was only 22.6 square meters. Again, broken down by region, the situation is the worst in the densely populated south. For instance, per capita housing is 17 square meters in the Jambyl Region, 18.7 square meters in the Turkistan Region, 20.2 square meters in the Amlaty Region, and 20 square meters in Almaty. Additionally, over 40% of those who dwell in Kazakhstan's large cities are renters. The pandemic of COVID-19 has exacerbated the situation for many Kazakhstanis. Loss of employment, illness and death of their relatives, growing prices for goods and services have all served to aggravate the already difficult socioeconomic situation. For instance, rental prices in Almaty grew by 30% in 2020–2021.
Civil activity's three factors: NGOs, blood ties, and extremists
The January protests in Kazakhstan manifested an extensive geographic reach while developing at a breakneck pace. During a couple of days—literally—rallies and riots spread over 10 regions, with some of the regional authorities losing control of the situation. The post-Soviet period in Kazakhstan saw a number of network structures emerge, ones that provided the basis for the population's rapid self-organization during the riots, nationwide.
First, there is a network of non-governmental organizations, which have sprung up in every region over the last 30 years. The government's data suggests that some 22,000 NGOs were registered in Kazakhstan as of 2020; of them, 16,000 were quite active, involving hundreds of thousands of people in their activities.
Second, blood ties remain truly strong in Kazakhstan, particularly in the south and in the west, which allows for a rapid rallying of friends and the entire extended family in case such a need arises.
Third, a network of underground Islamist groups has shaped up in Kazakhstan over the last 10–15 years. Some of them became actively involved in the attacks on law enforcement and authorities.
Besides, Kazakhstan has an extensive network of criminal and semi-criminal organized groups. Almaty and its Region are crime-ridden, with Kazakhstan's every fourth crime committed there. In total, the south of Kazakhstan—where the heaviest rioting took place—accounts for some 43% of the crimes committed across the country. Almaty and Shymkent, the largest cities in the south, are mired with the highest per capita crime rates.
What is more, Kazakhstan's south is an area of complicated inter-ethnic relations. Over the last ten years, it saw a few dozens of inter-ethnic conflicts, with some of them turning into major clashes and resulting in casualties. For instance, in 2015, Kazakhs had a conflict with Tajiks in the region of Turkistan; in 2016, a similar situation happened with Meskhetian Turks in the Jambyl Region, while another clash in the Jambyl region unfolded in 2020, this time with the Dungans.
Land reform rallies of April–May 2016 provided an example of a large nation-wide protest. Despite a prohibition from the authorities, about 20,000 people in a dozen Kazakhstani cities took part in the protests, while most of these cities came to be the centers of anti-governmental rallies in January, 2022. Another example can be provided by the rallies in Nur-Sultan and Almaty following the announcement of the 2019 presidential elections' outcome.
In any case, January 2022 witnessed an attempt to ride the wave of a spontaneous popular protest and use it to achieve political objectives. A whimsical mixture of citizens driven to despair, political activists and radicals, Islamists, criminals, and fringe elements of all stripes provided the right mixture for the "Molotov cocktail" that blew up Almaty and a number of other regional centers in Kazakhstan.
Consequences of the January 2022 events
For Kazakhstan, a transformation of its economic model should become the crucial consequence of the January rioting. Kazakhstan's post-Soviet economic model rested on several principles. This includes a prioritized concentration on the extractive sector, primarily its oil- and gas-producing industry, where foreign companies play the leading role; a policy aimed at attracting more foreign investment, which used to be truly multi-vector as the U.S., some of the European nations, China, and Russia invested in Kazakhstan; and a large quasi-governmental sector with Nur-Sultan Nazarbayev's family controlling most valuable of the assets, either directly or indirectly. Despite the declared adherence to a neoliberal course throughout the post-Soviet period, the state remained Kazakhstan's largest employer.
The first signs of this model failing manifested themselves in the late 2000s. By 2015, Kazakhstan achieved major successes, though: it was the second-largest economy in the post-Soviet space, catching up with Eastern European states in its economic development. The World Bank has it that the GDP by PPP in Kazakhstan (USD 25,877) in 2015 was comparable to the figures for Poland (USD 26,135), higher than in such EU states as Latvia (USD 24,286), Croatia (USD 21,880), Romania (USD 21,403), and Bulgaria (USD 17,512). By the late 2010s, the situation had changed, and Kazakhstan's pace of development significantly slowed down. According to the World Bank, Kazakhstan's GDP by PPP in 2020 was USD 26,729, significantly below the figures for Latvia (USD 32,019), Croatia (USD 28,504), and Romania (USD 31,946), and only somewhat higher than those of Bulgaria (USD 24,367). Over the last 15 years, Kazakhstan has passed through two economic crises (in 2007–2008 and in 2014–2015), which resulted in a threefold devaluation of the national currency. At the same time, Kazakhstan is facing price increases, reduced volumes of construction, industrial manufacturing and foreign trade, and a plethora of social issues. The pandemic has delivered another serious blow to the economy.
Today, Kazakhstan is going through an acute crisis of its economic model, whose foundations still include expanding mineral resource exports and developing the consumer sector domestically. Along with many post-Soviet states (Russia, Azerbaijan, and Turkmenistan) that have large mineral deposits, Kazakhstan in the 2000s, amid explosively growing hydrocarbon prices, built a resource-based economic model that allowed it to achieve impressive success.
However, the resource super-cycle concluding at the global markets, economic crisis in Russia, and China and EU economies slowing down closed the chapter on developing this model. The main objective as of today is developing non-resource exports, privatizing state and quasi-state economic sectors, increasing population's income, creating market niches at old markets and tapping new markets. During the transformation of the economic model, influence enjoyed by the family of Kazakhstan's first president on the economy will gradually decrease, while large foreign companies (primarily, Western ones) will retain their standing, and Russian corporations will increase their influence in Kazakhstan.
From our partner RIAC
Can Uzbekistan Find Effective Waste Sorting Solutions?
Multiple attempts to implement waste sorting practices in Uzbekistan, led by both governmental and international organizations, have been discontinued.
According to the World Bank report, global waste production is forecasted to surge by 70% from present levels by 2050, unless nations undertake necessary interventions. Waste generation in lower middle-income countries is expected to double in 2050, including several emerging economies.
Uzbekistan, as one of these economies, currently produces around 7 million tons of solid household waste and only recycles 32% of this amount. It is worth noting that local media investigations have uncovered that the recycling rate of 32% reported includes waste imported by businessmen for recycling purposes. Regrettably, the majority of the remaining waste is disposed of in landfills that do not meet sanitation standards. Uzbekistan has committed to achieving SDG-12 by pledging to cut waste generation by 50% before 2030. However, a recent parliamentary commission meeting highlighted alarming observations about a projected doubling of waste generation by 2030, in contrast to this sustainability goal.
The World Bank's research in both developing and developed nations underscores the fundamental significance of waste sorting as the primary stage towards successful waste management. As such, it is recommended that Uzbekistan commence nationwide waste sorting activities. This comprehensive approach would effectively tackle waste management concerns, such as waste collection, recycling, and landfilling, thereby advancing a more sustainable waste management system.
Attempts to Introduce Waste Sorting in Uzbekistan
One of the initial efforts to promote waste sorting in Uzbekistan among the population was undertaken by UNDP in 2020. During the period between January and April of that year, UNDP partnered with the Tashkent city administration and Makhsustrans, a waste collection company, to encourage waste sorting in Muqimi mahalla (neighborhood) within Tashkent. Over 200 families received color-coded waste containers, while green footprints were utilized to direct residents towards the waste disposal site. This endeavor has yielded favorable outcomes as there was a monthly rise in waste collection from 8 tons in January and February to 10 tons in March and April. Additionally, the proportion of sorted waste among all collected waste rose from 14.5% to 46%. Furthermore, the percentage of sorted waste out of all collected waste surged from 14.5% to 46%. Based on a survey conducted in that neighborhood, 56% of respondents opined that their neighbors would continue to sort waste while 63% believed this practice could be extended citywide. The initiative displayed short-term achievement and public willingness to adopt new waste sorting behaviors with sufficient incentives, despite the COVID-19 pandemic impeding further large-scale implementation.
In 2021, Makhsustrans and a leading environmental NGO in Uzbekistan launched a three-year waste sorting project. This program aimed to promote the separation of waste in Tashkent neighborhoods in 2021, expand this practice throughout Tashkent in 2022, and establish a national comprehensive waste classification system in 2023, with a strong focus on community participation. Nevertheless, the ongoing status of the project is unknown.
Meanwhile, during the press tour organized by the Ministry of Ecology on the topic of waste collection and sorting, experts said that waste sorting has been started in Tashkent, but the population is not engaged in it. They also pointed out that there are more than 1100 waste collection and sorting facilities in Tashkent, and that waste is sorted by operators who see profit from waste sorting in these places. However, it remains uncertain whether this experience can be applied in other regions of the country.

Challenges in waste management
In Uzbekistan, managing tariff policies and their collection presents significant challenges for both public and private waste management enterprises, alongside the ongoing effort of waste sorting.
Between 2017 and 2018, 13 state unitary enterprises dedicated to waste collection, processing, and disposal were established, along with 172 branches across districts and cities. Furthermore, nine clusters were created by entrepreneurs to comprehensively address the issue of household waste.
However, despite these efforts, the owner of a waste collection and recycling cluster highlights a critical issue. There has been a notable decline in mandatory waste fee collection from the population, particularly outside Tashkent, where it stands at just 30-40%. This decrease is attributed to the absence of an organized fee collection entity, necessitating the employment of individuals by the clusters for this purpose. Consequently, waste enterprises have accrued significant debts, with data from the Ministry of Ecology in January 2022 indicating that the population's debt for waste removal services has reached $ 34 million.
Moreover, due to inefficiencies in the waste management system, only 4-5% of potentially useful waste makes it to waste processing facilities out of a range of 20-30%. Homeless individuals, sanitation workers, and individuals who deposit rubbish at local points for paper and glass containers sort the remaining waste along the way.
Additionally, there is a concern that tenders for regional waste disposal are awarding contracts to individuals and enterprises affiliated with the Ministry of Ecology, even if they lack the technological, resource-based, knowledgeable, and potential capabilities established within waste management clusters. This lack of objectivity could have consequences for waste disposal efficiency and ultimately harm the environment. A revision of the tendering system is necessary to prevent these issues.
The increase in waste production and inadequate processing capacity in Uzbekistan has also had detrimental health effects on its population, as indicated by statistics from the open data portal in 2020. It was revealed that over 340 people died due to diseases linked to household waste pollution, marking a fivefold increase compared to previous years. These interconnected challenges underscore the pressing need for comprehensive reform and improvements in Uzbekistan's waste management systems to protect both the environment and public health.
Some measures to improve waste management in Uzbekistan
Uzbekistan faces challenges in waste management despite its existing strategy. To address this, the country implemented measures such as charging for plastic bags since 2019 and offering tax incentives and loans to waste-related enterprises in 2022.
Moreover, new landfill meeting sanitation standards, costing $17 million and supported by the Asian Development Bank, is under construction in Akhangaron (district of Tashkent region). This landfill will include safeguards against environmental damage, like methane gas collection pipes and waste liquid pumps.
Additionally, a South Korean company's investment of $55 million is supporting a project to produce a minimum of 16 MW of electricity from waste gases at the Akhangaron and Maydontol landfills.
Uzbekistan is also embracing Zero Waste principles. A presidential decree issued on May 31 mandates the separate collection and disposal of household waste types. The Ministry of Ecology has been entrusted with developing a program aimed at enhancing efforts towards environmental protection.
South Korea as a role model for Uzbekistan and other Central Asian countries
Central Asian nations like Kazakhstan, Kyrgyzstan, and Uzbekistan confront comparable waste management difficulties.
For example, only 18% of landfills in Kazakhstan meet standards and municipal solid waste recycling is limited to 18% due to insufficient sorting and low public awareness. Although private companies enhance recycling in larger cities, ineffective penalties and low tariffs hinder waste removal service development. An underdeveloped market for secondary materials is impeding progress in waste management, but the implementation of initiatives such as mandatory recycling and concessional lending could provide solutions.
In 2017, Kyrgyzstan faced waste management challenges, with just 30% of areas having proper collection and a 10% recycling rate. As of 2022, the country generates over 1.1 million tons of household waste annually and has 406 landfills, but only 107 are authorized, resulting in 2.38 billion tons of waste covering 600 hectares. Kyrgyzstan's waste sorting practices are limited, primarily occurring in major cities like Bishkek. Outdated waste management methods, such as landfilling and open burning, still dominate, while informal waste sorting activities further complicate the situation.
Globally, waste management strategies differ considerably depending on economic status, population size, and environmental awareness. Numerous countries are presently enhancing their waste management practices to protect public health and the environment. A remarkable illustration of this dedication is South Korea, which initiated a transformative process in 1995 by implementing the Volume Based Fee System (VBFS). This innovative method promotes recycling by imposing higher fees on disposable waste materials, thereby motivating sorting and recycling. By 2003, the Extended Producer Responsibility (EPR) system enforced a regulation mandating all producers to sort and recycle waste according to defined rules, backed by fines for non-compliance. Additionally, in 2013, South Korea's food industry introduced the VBFS. These measures led to a remarkable 50 percent reduction in waste generation and a 95 percent recycling rate, establishing South Korea as a global leader in waste management and recycling.
Conclusion
Uzbekistan faces a pressing challenge in waste management, characterized by low recycling rates and inefficient waste sorting practices. Despite initial efforts by UNDP and local organizations, many waste sorting initiatives have faced discontinuation. This is concerning considering Uzbekistan's commitment to SDG-12 and the anticipated doubling of waste generation by 2030, which goes against sustainability objectives.
Challenges in tariff collection, financial sustainability, and contract allocation, along with inadequate waste processing facilities, have worsened the waste management problem. The negative health impacts of improper waste disposal are apparent. Although certain measures like charging for plastic bags and building new landfills have been taken, comprehensive reform and community participation are crucial to effectively address these issues. Studying successful waste management models such as South Korea's VBFS and ERP can provide valuable insights for Uzbekistan's waste sorting and management initiatives.
Learning from the experiences of other countries, particularly South Korea, can help establish an efficient waste sorting system not only in Uzbekistan but also in other Central Asian nations. This method holds significant potential for enhancing waste management methods and making a considerable contribution towards environmental sustainability in the area.
From Disintegration to Cooperation: Kazakhstan's perspective in Central Asian Integration
The Russia-Ukraine war has underscored the significance of regional integration among the Central Asian states. A cohesive Central Asia could serve as a counterweight to the assertive policies of Russia and the growing influence of China, which regards the region as its sphere of influence. The future of the region hinges on the roles and relations of Kazakhstan and Uzbekistan. Uzbekistan has undergone a remarkable transformation in its foreign policy, shifting from isolationism and authoritarianism to openness and constructive engagement in Central Asia integration. Kazakhstan, on the other hand, has demonstrated a relative indifference towards integration initiatives. Yet, the unity of Central Asia is vital important for the national security of Kazakhstan.
Following the disintegration of the Soviet Union, the Central Asian nations made numerous attempts to establish a cohesive and integrated framework within the region. However, these endeavors proved to be unsuccessful, yielding no tangible outcomes. The failure of Central Asian integration can be attributed to the allure of external actors, most notably Russia, whose involvement has resulted in regional fragmentation. Russia has always opposed the emergence of a centralized and integrated Central Asia. Whenever the Central Asian countries attempted to form an association, Russia either tried to join it or proposed an alternative organization to undermine it. For instance, The Central Asian Economic Community (CAEC) was established in 1993 with the participation of Uzbekistan, Kyrgyzstan, and Kazakhstan, and expanded to include Tajikistan in 1998. In 2002, the CAEC transformed into the Central Asian Cooperation Organization (CACO), which admitted Russia as an extra-regional member in 2004, altering the balance of power in the organization. During that period, the member states of the Central Asian Cooperation Organization (CACO) concurrently held membership in the Eurasian Economic Community (EEC), which was under the leadership of Moscow. Subsequently, in 2005, the integration efforts among the Central Asian countries, independent from Russia, were terminated under the pretext of duplicated tasks between the two organizations. This development not only paved the way for future challenges but also contributed to disunity within the region. Furthermore, Russia's strategic maneuvering presented Kazakhstan with irresistible economic and political incentives that overshadowed the potential advantages of intra-regional collaboration. Consequently, Kazakhstan opted to align itself more closely with Russia rather than its neighboring states within Central Asia. As a result of this decision, the other countries in Central Asia gave up their own plans for regional cooperation.
The implementation of this particular policy by Russia has yielded significant outcomes. It is evident that all nations within Central Asia, including Kazakhstan, have become increasingly dependent on Russia. The most critical aspect of this dependence is the import of food products. After Western countries imposed sanctions against Russia, import has dropped slightly: certain goods will now have to be imported from elsewhere. But there are categories of supplies that simply cannot be replaced. On the other hand, Kazakhstan is highly reliant on Russia for its export sector, with 80 per cent of its oil exports passing through the Russian pipeline network. Furthermore, according to experts from Caravan, a Kazakhstani news agency, Russia is the main transit country for the cargo that reaches Kazakhstan. They estimate that more than 70 percent of all cargo that goes to Kazakhstan passes through the territory of Russia. Another 20 percent comes from China. In addition, reliance Kazakhstan's tenge on Russian ruble is very high. In the first two weeks of Russia's war in Ukraine, Kazakhstan's tenge lost 20 percent of its value as the ruble fell against the dollar. In 2022, inflation increased mainly in Kazakhstan. In February 2023, it reached 21.3%.
Indeed, the war in Ukraine has had a significant impact on the perception of Russia in neighboring countries, including Kazakhstan. As Kazakhstan shares a long border with Russia, the deteriorating perception of Russia has raised concerns among the political elite. Additionally, the expanding influence of China in the region poses a serious challenge to the security of Central Asia.
In light of these challenges, Kazakhstan should prioritize the integration of Central Asia in its foreign policy. By forming a united front, Central Asian countries can act as a coherent actor in international relations. The following outlines the upcoming trends in the integration process.
Firstly, the establishment of a robust and autonomous institution, free from the influence of Russia and China, is of utmost importance. This institution should serve as a platform for fostering consistent communication and facilitating cooperation between interstate, intergovernmental, NGOs and SMEs. The current state of mutual collaboration on security issues among Central Asian countries is remarkably limited, resulting in divergent positions on regional security matters, or even an absence of any definitive position. For instance, the countries' perspectives on the Ukrainian conflict displayed slight variances. Additionally, during the May 2023 summit between China and Central Asian nations held in Xian, China explicitly expressed its desire to improve law enforcement, security and defense capability construction and act as a guarantor against potential threats in the region, yet no official response was conveyed by any of the Central Asian countries. Consequently, it is imperative for Central Asian nations to develop a unified strategy in challenging external pressures posed by Russia, China, and other potential adversaries while asserting their individual sovereignties. By adopting a mutually collective approach, Central Asia can effectively balance and mitigate the risks originating from external sources.
Secondly, intra-regional trade plays a pivotal role in the integration process. Central Asia may not present significant economic attractiveness for Kazakhstan at the moment comparing to EUEA, but in the long term, the region may offer valuable opportunities for Kazakhstan's development. The development of a common customs tariff among countries can enable them to engage more actively in trade activities. Mutual trade between Central Asian countries has shown positive changes in recent years. Between 2018 and 2022, intra-regional trade grew by 73.4%, rising from $5.8 billion to $10 billion. Kazakhstan is still the leading country in Central Asia in terms of trade, accounting for 80% of the region's total volume of mutual trade.
Thirdly, the relations between Uzbekistan and Kazakhstan are crucial for the region's long-term growth prospects as they shape the regional climate. Uzbekistan and Kazakhstan have complementary economies. Kazakhstan, with its well-developed industrial sectors, can provide technological expertise and investment opportunities for Uzbekistan, which has a strong agricultural base. On the other hand, Kazakhstan has the opportunity to serve as the primary export market for growing Uzbekistan's manufacturing products, thereby fostering mutual complementarity in terms of labor supply and demand. By sharing knowledge, resources, and technology, they can promote economic diversification and reduce reliance on a single sector, ensuring sustainable growth for the region. Moreover, the cooperation between Uzbekistan and Kazakhstan sets a precedent for other countries in the region. Their ability to work together and find common ground serves as an example for neighboring nations, encouraging them to engage in cooperative efforts as well. Further, this collaboration holds the potential to address regional challenges like water and energy security jointly, establish shared foreign policy positions, particularly towards China and Russia.
Finally, the integration process is significantly influenced by the advancement of transportation and communication systems. Without addressing these problems and establishing mutual access between Central Asian states, efforts for collaboration will prove ineffective. Hence, the countries in the Central Asian region must focus on modernizing their existing transportation infrastructure, including roads and railways. Moreover, they should also prioritize the establishment of new transportation branches such as roadside services, container systems for transportation, and air and rail transport. Additionally, it is essential to develop common points of access to the sea for the Central Asian countries, along with the creation of electronic access infrastructure to facilitate the movement of people and goods.
In summary, the war between Ukraine and Russia has highlighted the need for a shift in the stance of Central Asian countries, particularly Kazakhstan. The deteriorating perception of Russia and the expanding influence of China have raised concerns about the region's security. Therefore, prioritizing the unity and interests of Central Asia itself is crucial in order to have a stronger presence in international relations and resist assimilation by external powers.
Navigating Kazakhstan's New Economic Landscape for Foreign Investment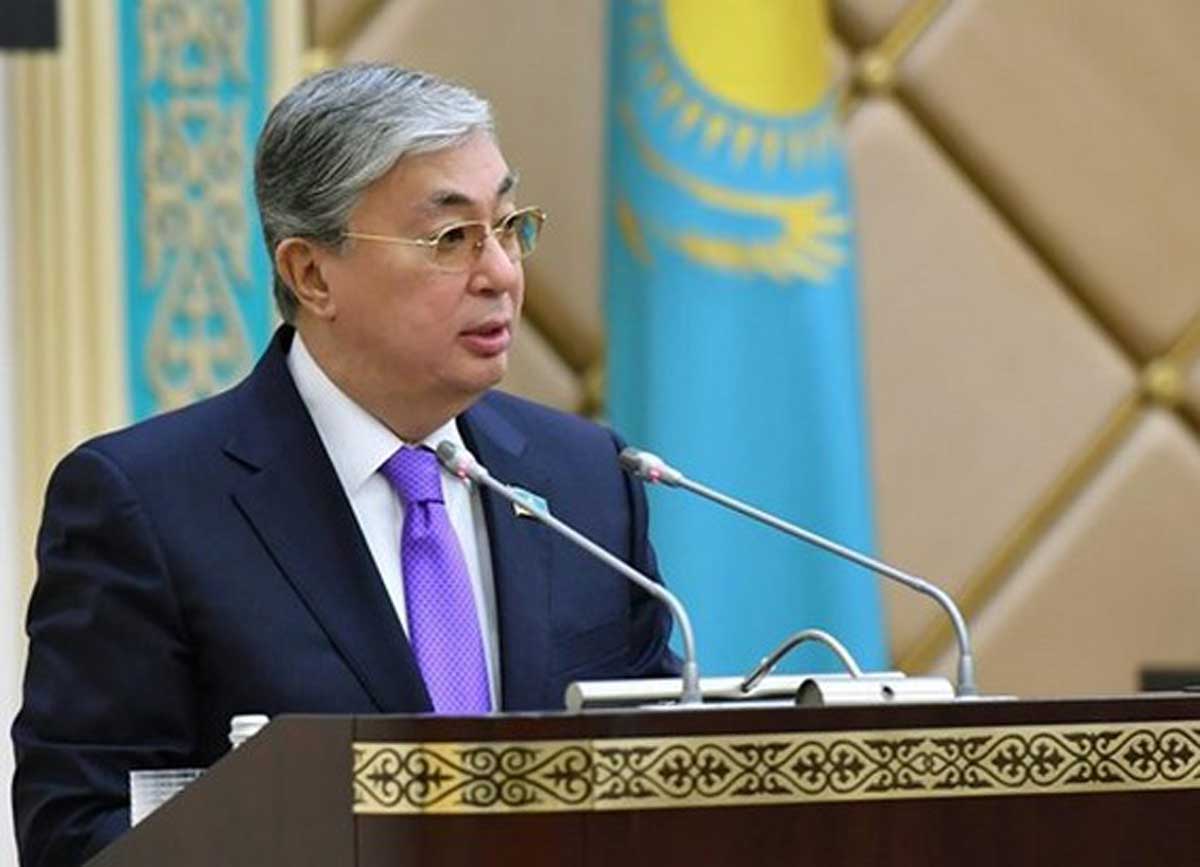 In his recent state-of-the-nation address, President Kassym-Jomart Tokayev of Kazakhstan unveiled a comprehensive plan focused on economic reforms and the new economic course for the country. These reforms have vast implications for foreign investment and Kazakhstan's economic relations with other countries. Among the key points were industrialization, diversification, a move toward green energy, simplification of tax codes, and a focus on transparency and fairness in governance. Collectively, these reform measures signal a proactive approach by Kazakhstan to attract foreign investment and enhance economic ties globally.
The President has wisely understood the necessity of diversification and self-sufficiency. By setting an ambitious task of developing areas like deep processing of metals, oil, gas and coal chemistry, and heavy engineering, Kazakhstan is setting itself up as a lucrative destination for sector-specific investments. At the same time, the stress on accelerating development in the manufacturing sector augments well with global trends where manufacturing is making a strong comeback in the post-COVID period.
Another significant reform targeted at ease of doing business is the simplification of the state procurement process. The focus on the principle of the quality of goods over price and the push toward full automation of procedures will likely reduce red tape and increase transparency, thereby encouraging foreign businesses to participate in state tenders. Simplifying these bureaucratic processes makes Kazakhstan more investor-friendly, a factor often considered by foreign enterprises before venturing into new markets.
The President's focus on stable economic growth of 6-7 percent with the aim to double the volume of the national economy to $450 billion by 2029 is ambitious but signals a strong commitment to macroeconomic stability, another key indicator scrutinized by foreign investors. Moreover, the proposal to solve the problem of insufficient corporate lending and to unfreeze approximately $5 billion in bank assets for economic turnover indicates a positive move toward increasing the liquidity in the market, which is often a green flag for investors.
Tax reforms aimed at digitalization and simplification, coupled with a reduction in the number of tax types, offer a more straightforward and less cumbersome tax environment. The transition to a service model of interaction between fiscal authorities and taxpayers and the progressive taxation model are steps that align well with the international norms. These adjustments are crucial in creating a conducive environment for foreign investors, who often seek regulatory simplicity and clarity.
Equally crucial is Kazakhstan's nod toward green and sustainable development. With a focus on renewable energy and even opening up the possibility of a nuclear power plant through a national referendum, Kazakhstan is paving the way for massive investments in sustainable technologies. This is a smart move considering the global trend toward sustainability and the increase in green funds looking for responsible investment opportunities.
Additionally, Kazakhstan's strategic location as a significant transit hub between Asia and Europe presents an invaluable proposition for foreign investors. The plans to develop the Trans-Caspian route and the North-South Corridor not only help its internal logistics but make it an attractive destination for international companies looking to improve their supply chain efficiencies.
Furthermore, the country's approach to digitization, with goals to transform into an IT nation, aims to attract high-value foreign investments in technology. The country is looking to increase the export of IT services to $1 billion by 2026 and aims to become a platform for selling computing power to global players. This could attract significant FDI flows into Kazakhstan, especially from countries that are leaders in technology.
To sum up, President Tokayev's address lays down a blueprint that not only aims for self-sufficiency but also aligns Kazakhstan well with global economic trends. It focuses on making the business environment more straightforward, more transparent, and thereby more attractive to foreign investors. These reforms could very well be a game-changer for Kazakhstan, positioning it as a hotspot for diversified foreign investments and as a key player in regional and global economic alliances.