Learning Loss Must be Recovered to Avoid Long-term Damage to Children's Wellbeing
School closures have caused large and persistent damage to children's learning and wellbeing, the cost of which will be felt for decades to come, according to a new report launched today by the Global Education Evidence Advisory Panel (GEEAP), co-hosted by the UK's Foreign, Commonwealth & Development Office, UNICEF Office of Research-Innocenti, and the World Bank.
Prioritizing Learning During COVID-19 presents the latest data on the impact of school closures on children. Estimates suggest that without urgent action, a Grade 3 child who has lost one year of schooling during the pandemic could lose up to three years' worth of learning in the long run.
"Learning losses due to school closures are one of the biggest global threats to medium- and long-term recovery from COVID-19. The evidence tells us that schools need to reopen and be kept open as far as possible, and steps need to be taken in reintegrating children back into the school system," said Abhijit Banerjee, co-chair of the GEAAP. Dr. Banerjee, who shared the 2019 economics Nobel Prize in part for his work in education, is one of the 15 education experts from around the world who produced the second annual GEAAP report.
The economic cost of lost learning from the crisis will be severe. A recent estimation predicts a USD $17 trillion loss in lifetime earnings among today's generation of schoolchildren if corrective action is not urgently taken.
"While many other sectors have rebounded when lockdowns ease, the damage to children's education is likely to reduce children's wellbeing, including mental health, and productivity for decades, making education disruption one of the biggest threats to medium- and long-term recovery from COVID-19 unless governments act swiftly," saidKwame Akyeampong, Panel co-chair.
Low- and middle-income countries and children from lower socioeconomic backgrounds have been the hardest hit, the report notes. Schools have, on average, been closed for longer than in high-income countries, students have had less or no access to technology during school closures, and there has been less adaptation to the challenges of the crisis. Evidence is mounting of the low effectiveness of remote learning efforts. In Sao Paolo, Brazil, for example, Grade 5 students in remote classes learned nearly 75% less and were 2.5 times more likely to drop out. Emerging data on learning loss shows Grade 4 students in South Africa having lost at least 62% of a year of learning due to school closures, and students in rural Karnataka, India, are estimated to have lost a full year. The increase in education inequality that COVID-19 has created, across and within countries, is not only a problem in its own right; varied learning levels in the classroom makes it more difficult for teachers to help most students catch up, especially the most marginalized.
"While schools must be the first to open as restrictions are lifted, recovering the loss that children have experienced requires far more than simply reopening classrooms. Schoolchildren need intensive support to get back on track, teachers need access to quality training and resources, and education systems need to be transformed," said Robert Jenkins, UNICEF Director of Education.
"Over 1.6 billion schoolchildren globally were shut out of school at the height of the pandemic, compounding the learning crisis poorer countries were already facing," said Vicky Ford MP, UK Minister for Africa, Latin America and the Caribbean, ahead of the report launch today. "My priority in the coming year is to ensure as many children as possible globally get back to school and back to high-quality learning."
The report identifies four urgent recommendations made by the Panel (GEEAP) to help prevent further loss and recover children's education:
Prioritize keeping schools and preschools fully open. The large educational, economic, social, and mental health costs of school closures and the inadequacy of remote learning strategies as substitutes for in-person learning make it clear that school closures should be a last resort.
Prioritize teachers for the COVID-19 vaccination, and use masks where assessed as appropriate, and improve ventilation. While not prerequisites to reopening schools, the risk of transmission in schools can be sharply reduced when a combined set of mitigating actions, such as using quality masks and ventilation, are taken.
Adjust instruction to support the learning needs of children and focus on important foundational skills. It is critical to assess students' learning levels as schools reopen. Targeting instruction tailored to a child's learning level has been shown to be cost-effective at helping students catch up, including grouping children by level all day or part of the day.
Governments must ensure teachers have adequate support to help children learn. Interventions that provide teachers with carefully structured and simple pedagogy programs have been found to cost-effectively increase literacy and numeracy, particularly when combined with accountability, feedback, and monitoring mechanisms.
The expert panel also calls on governments to build on the lessons learned during school closures by supporting parental engagement and leveraging existing technology.
"We must continue to sound the alarm on the crisis in education and ensure that policy makers have clear evidence for how to recover the catastrophic learning losses and prevent a lost generation," said Jaime Saavedra, Panel member and Global Director for Education at the World Bank.
Americas: Rising COVID-19 caseload should be a 'wake-up call'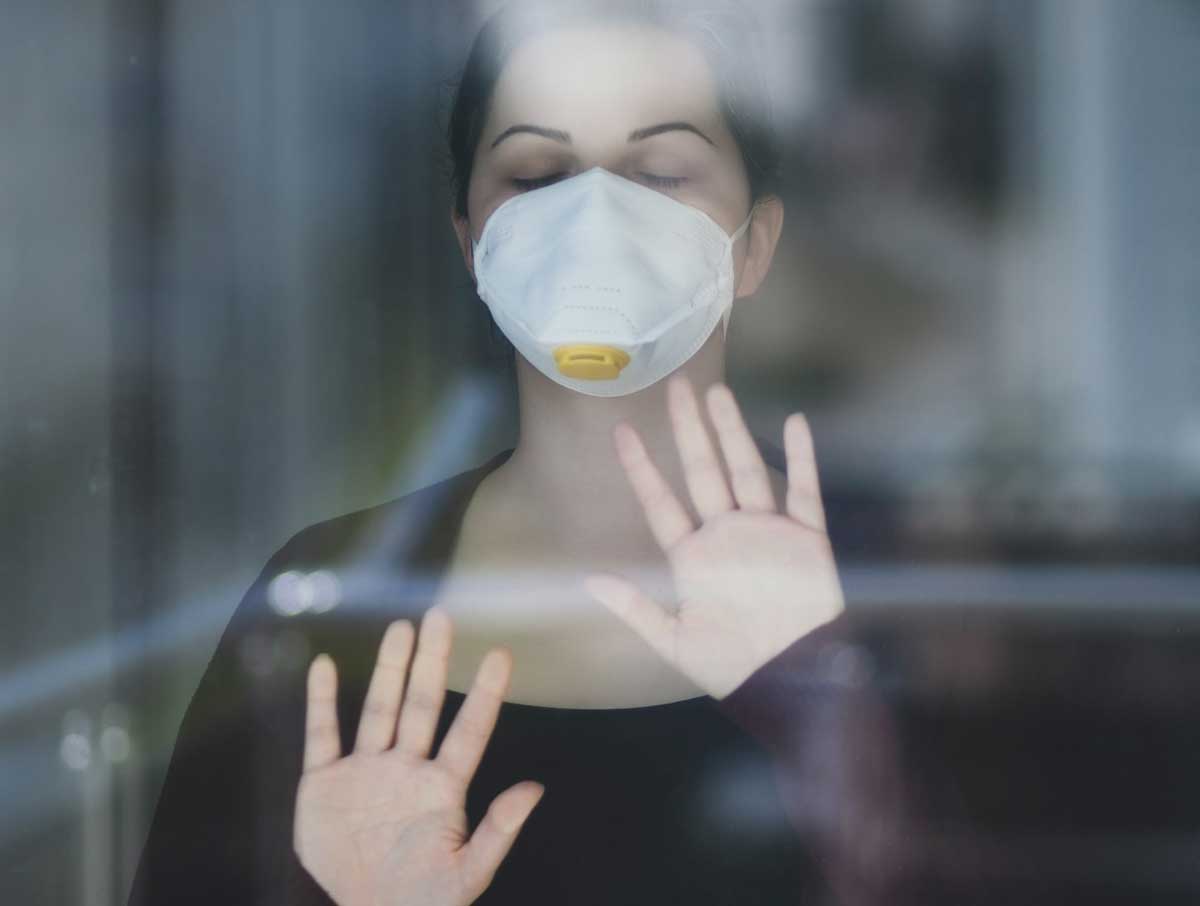 COVID-19 rates are on the rise in the Americas, where new infections and fatalities have been steadily increasing over the past four weeks, the regional office of the World Health Organization (WHO) said on Wednesday.
More than 918,000 cases were recorded last week, a 27.2 per cent increase over the previous week, and over 3,500 deaths, latest information from the Pan American Health Organization (PAHO) has revealed.
Eighteen nations saw spikes in hospitalizations, while admissions to intensive care rose in 13 countries and territories.
"The rise in cases should serve as a wake-up call. When people get sick, hospitals get overwhelmed, health systems are challenged, and the number of deaths rise," said Dr. Carissa Etienne, the PAHO Director, speaking during her weekly media briefing.
Regional round-up
North America accounted for more than half of all infections in the region. Cases there have been climbing for the past seven weeks, driven by new infections in the United States, which recorded more than 605,000 new cases, a 33 per cent increase.
The largest rise in cases occurred in Central America, where infections soared by 80 per cent, while in South America, Brazil recorded more than 120,000 cases – a nine per cent increase.
Meanwhile, Argentina saw almost 34,000 cases, which is a staggering 92 per cent rise over the previous week. Other countries in the subregion also experienced surges, while Venezuela, Paraguay and Brazil recorded an increase in deaths.
Cases in the Caribbean have been increasing for five consecutive weeks. Infections rose 9.3 per cent, and deaths 49 per cent, when compared with the previous week. Fourteen countries and territories also reported increases in hospitalizations.
Dr. Etienne urged governments to take stock and act on these numbers. "The truth is this virus is not going away anytime soon," she said.
Following a period of lower coronavirus transmission, many national and local authorities are abandoning mask mandates and physical distancing requirements, and have reopened borders. However, many people in the Americas are still at risk.
Only 14 of the 51 PAHO countries and territories have reached the WHO target of vaccinating 70 per cent of their populations. Discrepancies still exist in coverage for at-risk and vulnerable groups, such as the elderly, people with pre-existing conditions, and indigenous and afro-descendant communities
Dr. Etienne underlined that wearing masks and practicing physical distancing are still valid measures to lower virus transmission.
"Governments should continue to monitor the COVID-19 trends closely, adapt their guidance to protect the most vulnerable, and always be ready to scale up these social measures whenever there is an increase in cases or deaths," she said.
The public can also play a part by embracing vaccines, masks and other protective measures, she added.
Learning from the pandemic
Dr. Etienne has recommended that countries should not forget lessons learned over the past two years of living with the new disease.
They must keep focus on the virus, amid a steady decline in testing. Even in places where self-tests are available, results are not always reported to health authorities.
"Testing and surveillance are our eyes and ears for this pandemic and can help governments make informed decisions," the PAHO chief said, underscoring the importance of maintaining and strengthening related infrastructure.
At the same time, governments must also keep investing in their health systems to react quickly to any new developments, and to address health needs beyond COVID-19.
Dr. Etienne recalled that when COVID-19 vaccines were first rolled out over a year ago, the concern was over equity and ensuring enough doses to cover the most vulnerable people.
"Supply was the most significant barrier throughout 2021. That is no longer the case," she said. "We have sufficient doses to cover those most at risk, and we have an obligation to do so."
Minimal risk of monkeypox transmission in UK following confirmed case
Risk of monkeypox transmission in the United Kingdom is minimal following a confirmed case of the rare and sometimes fatal animal-bourne disease, the World Health Organization (WHO) said on Monday.
On 7 May, UK health authorities notified WHO of the confirmed case in an individual who had recently returned to the country from Nigeria.
Monkeypox is a viral disease that occurs primarily in tropical rainforest areas of Central and West Africa. It is occasionally exported to other regions.
Modes of transmission
The monkeypox virus is mostly transmitted to people from wild animals such as rodents and primates, though human-to-human transmission also occurs.
The disease typically presents with fever, rash and swollen lymph nodes.
Contact with live and dead animals – for example through hunting and consumption of wild game or bush meat – are known risk factors.
Extensive contact tracing
WHO said the case travelled to Nigeria in late April, staying in Lagos and Delta states, and developed a rash on 29 April.
They returned to the UK on 4 May and went to a hospital that same day. As monkeypox was suspected, they were immediately isolated.
Extensive contact tracing has identified exposed persons in the community, the healthcare setting, and on the international flight. So far, none has reported compatible symptoms.
"Since the case was immediately isolated and contact tracing was performed, the risk of onward transmission related to this case in the United Kingdom is minimal. However, as the source of infection in Nigeria is not known, there remains a risk of ongoing transmission in this country," the UN agency said.
No travel or trade restrictions
Nigerian authorities were informed about the case on 7 May.
The individual did not report contact with anyone with a rash illness, or known monkeypox, in Nigeria. Details of travel and contacts within the country have also been shared for follow up as necessary.
WHO currently does not recommend any restriction for travel to, and trade with, Nigeria or the UK, based on available information at this time.
More about monkeypox
The monkeypox virus belongs to the orthopoxvirus family, which includes smallpox.
It can be transmitted by contact and droplet exposure, and the incubation period is usually from six to 13 days but can range from 5 to 21 days.
Symptoms can be mild or severe, and usually resolve spontaneously within 14 to 21 days. However, lesions can be very itchy or painful.
There have been seven cases of monkeypox previously reported in the UK, all of which were related to a travel history to or from Nigeria.
Two separate cases were also reported in the United States last year, also imported from Nigeria.
Since September 2017, the West African country has continued to report cases of the disease, with 558 suspected cases up to 30 April of this year.
The figure includes 241 confirmed cases, including eight deaths from the disease.
Next-gen vaccines set to maintain immunity as the years advance
Vaccine potency drops in the elderly and little is known about why this happens. Now European scientists are on a mission to understand waning immunity and to develop strategies that make vaccines work effectively in all age groups.
Vaccines are much less effective in the elderly than they are in the young, making people far more susceptible to serious infection as they age – a fact that became widely apparent during the Covid-19 pandemic.
Why vaccine potency wanes is poorly understood and scientists are on a quest to develop a new generation of vaccines and vaccination strategies that offer strong protection throughout our lives.
Scientists need to grasp why a person's natural fightback to an invading microorganism becomes blunted with age in a process known as immunosenescence.
'We know the immune system changes with age, and that this has huge consequences on health and age-related deterioration,' said Debbie Van Baarle, professor of immunology of vaccinations at the University Medical Centre Groningen and the Centre for Infectious Disease Control in the Netherlands. 'But the extent and precise nature of these changes, and what we can learn to improve vaccines is largely unknown.'
'With more information, we could make vaccines a better fit for every patient, at every stage of life.'
Immunosenescence
The human immune system is immensely complex, with a raft of specialist molecules and cells working in concert to fight infection and return the body to a state of equilibrium (known as homeostasis) after a bout of ill-health. How this interplay of cells and molecules changes with age underpins the work of immunosenescence researchers.
Prof Van Baarle is scientific lead of VITAL, an Innovative Medicines Initiative project which provides evidence-based knowledge to develop targeted and efficient vaccination strategies for older adults. Researchers hope to understand what factors hamper people's immune responses as they age.
'If we discover that a certain part of the immune system doesn't respond so well to vaccines after a certain age, then we'll need to ask questions around this,' said Prof Van Baarle.
'For instance, should we be priming the immune system at an earlier age, when it is still fit?' she said. 'Should we be using different vaccine technology for older people or different vaccine adjuvants (substances added to a vaccine to evoke an immune response) for people in a certain age group?'
Improving immune response
As part of Prof Van Baarle's study, volunteers aged 25-90 donated blood samples after receiving the influenza and then the pneumococcal vaccine. Researchers are analysing these samples, observing the immune response at multiple levels and searching for patterns in age-related changes to the molecules (e.g., antibodies) and cells (some of which produce antibodies) that are most critical to a person's immune response.
'We are looking for factors that can be used to identify people who respond less well to regular vaccination, so we know who may need a different way of being vaccinated,' said Prof Van Baarle.
Tailored vaccines
'In a perfect world, health systems will one day offer a tailored vaccine service where you will go to your family doctor, and they will say, "How old are you?"' said Prof Van Baarle. '"What are your comorbidities? What is your immunological profile? What is your lifestyle risk profile?"'
Based on this information, a doctor in this ideal future will decide on a vaccine protocol that best fits the needs of an individual.
The VITAL team are also investigating the economic impact of the current management of infectious diseases in ageing adults, and will develop mathematical tools to predict how these costs might change when preventative measures (such as new vaccines) are taken.
These tools will be available to policymakers to determine the readiness of the population for a given infection, including a new pandemic. It will also help to improve preparedness. The goal is for each nation to reach maximum gains in health outcomes given their healthcare budgets and demographic trends.
Today, every European country sets its own agenda for administering vaccines. For instance, some countries invite people aged 60+ for a booster to their varicella-zoster vaccine, to lower the risk of them developing shingles.
'But whatever a country decides is the best policy for vaccinating its people, its decisions should be based on scientific data and its communication with medical practitioners and patients should be robust,' said Prof Van Baarle.
Druggable targets
The ImmunoAgeing project is looking at factors responsible for immunological unresponsiveness in the elderly. The researchers want to identify 'druggable targets' within the body – that is, cells or molecules that can either be suppressed or boosted to confer greater immunity in the elderly.
'The main goal of our research is to alleviate the negative effects of ageing on the immune system and to promote good ageing,' said Prof Cucca – coordinator of ImmunoAgeing and a medical geneticist at the University of Sassari in Sardinia, Italy. 'By identifying links between specific (immune system) cell types, diseases, and genes, we can find ways to help older people respond better to pathogens.'
Cucca's team is also investigating two biological phenomena known to increase with age and undermine health: autoreactivity (where a person's body launches an immune response against its own cells or tissues) and inflammaging (a chronic, low-grade inflammation with no known cause).
'Overall, the nature of all these changes experienced with advancing age, and their underlying genetic and biological causes, are still largely unknown,' said Prof Cucca. 'We aim to understand how specific immune cells and molecules relate to the functional competence of the immune system and the genetic and non-genetic factors that drive these changes.'
A first round of analysis yielded promising results as the researchers identified 16 immune-system molecules as "druggable targets" to offer greater immunity in the elderly. As research continues, 12 of these may be treatable with drugs already being used to treat other unrelated conditions.
The research in this article was funded by the EU. This article was originally published in Horizon, the EU Research and Innovation Magazine.