Centralized vs Decentralized Stablecoins: How they're different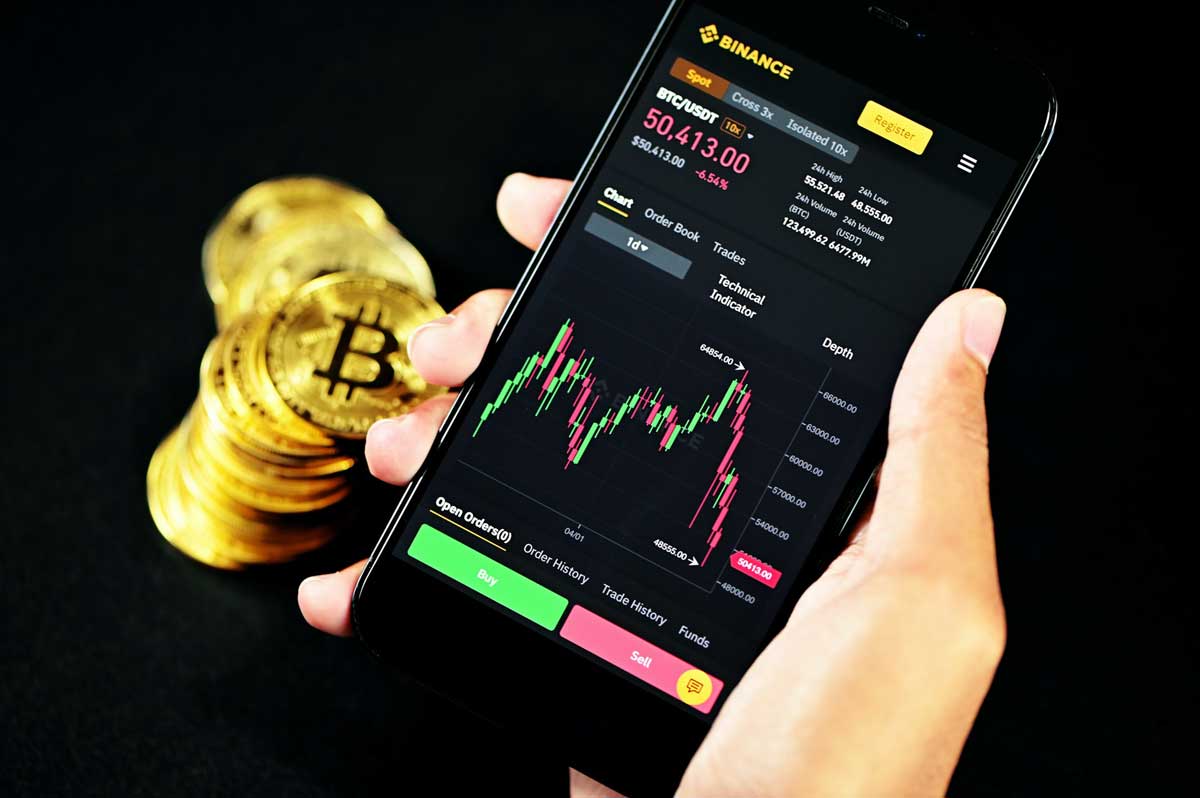 Stablecoins are an essential part of the crypto world. It protects the traders and investors from market swings. Stablecoins have a pegged value like the U.S Dollar or any other currency. This helps in reducing volatility and works as digital money, which can easily be transferred from one exchange to another.
There are mainly two types of stablecoins available out there – Centralized stablecoins and decentralized stablecoins. Each of them has its own selling points. Hence to help you understand better, let me explain about centralized vs decentralized stablecoins.
So here we go:
What is a stablecoin?
A stablecoin is a digital asset that has a fixed price, mostly $1. This helps in removing holders from the swings of the market and offers secure and stable digital money to hold.
As per the definition by Themoneymongers.com "Stablecoins act as a midpoint between holding assets and withdrawing to the fiat currency. Also, they are effectively used for executing cross border payments."
As their prices are pegged to a reserved asset like the US dollar, they help in reducing volatility compared to crypto coins like Bitcoin.
Centralized vs Decentralized Stablecoins
Now that you know what stablecoins are, it's time to talk about centralized and decentralized stablecoins.
So here we go:
What is Centralized Stablecoins?
Centralized stablecoins are usually fiat collateralized off-chain. These stablecoins are usually connected with a third party custodian like a bank.
In centralized stablecoins, stability is achieved via 1:1 backing of tokens liabilities with the corresponding asset.
Some of the top examples of centralized stablecoins is Tether (USDT) and Coinbase (USDC). Apart from these, some of the new additions to the centralized stablecoins are TUSD, PAX, BUSD and GUSD.
These cryptocurrencies are essentially tokenized IOUs deployed onto a blockchain like Ethereum. Centralized stablecoins balance the supply and demand via minting and redemption mechanisms.
Under this model, users can mint stablecoins by depositing the equivalent fiat to the custodian, redeeming or burning the tokenized versions to retrieve fiat back.
Top 3 Centralized Stablecoins
Tether (USDT)
Tether is one of the most popular stablecoins available out there. It was launched back in 2014 as RealCoin. Also, the purpose of the coin was always to be worth one US dollar. The supply of the coin is limited by claimed dollar reserves.
It is also the largest stablecoin, and that's why there was always a pressure on Tether to compile regular reports about its reserve. So it can prove that its value is always going to be the same as the US dollar.
However, the most recent report shows that just about ten percent is held in cash or deposit. Also, half of the USDT's reserves consisted of 'commercial paper'. Also, short term debt is issued by companies to raise funds.
TrueUSD (TUSD)
TrueUSD or TUSD is another popular coin that had a limited launch back in 2018. The stablecoin claims to conduct regular audits, and it is the first stablecoin which is fully backed by the USD dollar.
The audit of the stablecoin indicates that the supply is limited by the dollars they hold. Also, the daily churn/trade is relatively low.
Also, TUSD allows for DeFi and staking to earn returns from holdings. Plus, the stablecoin is partnering up with a bank for digital payments, and incubating 'digital asset to DeFi' projects.
Gemini USD (GUSD)
The Gemini Dollar (GUSD) is another popular stablecoin. This one is pegged to and backed by US dollars held in FDIC-insured bank accounts.
The funds of the stablecoins held in reserves are audited from time to time by the accounting firm, BPM LLP. The cryptocurrency was created by the popular crypto exchange Gemini, which was founded by Cameron and Tyler Winklevoss in 2014.
Also, the coin has received approval from the New York Department of Financial Services (NYDFS), and it was launched back in 2018.
What is Dcentralized Stablecoins?
Decentralized stablecoins are fully transparent and non custodial. No one can control decentralized stablecoins. Also, all collateral backing is visible to all as funds are on a publicly verified blockchain.
This allows the stablecoin to be trustless and secure with a single entity controlling the funds. Also, decentralized stablecoins can be divided into two parts- crypto-collateralized and algorithmic.
The centralized stablecoins are capable of increasing or decreasing their supply manually by minting or burning when needed. On the other hand, the algorithmic stablecoins utilize smart contracts or algorithmic markets operations controllers (AMOs), to automatically control the supply.
Top 3 Decentrlized Stablecoins
DAI Token
According to the MakersDAO's white paper, Dai is generated, backed and kept stable by the use of Ethereum based currency deposited into MakerDAO's vaults.
The deposited funds work as collateral whenever a user wants to withdraw their DAI currency. Also, because the cryptocurrencies are worth more than the U.S. dollar, MakerDAO can keep its stable coin pegged loosely to the U.S. dollar at a 1-to-1 ratio.
The theory of this was so good that in September 2018, a venture capital firm Andreesen Horowitz invested $15 million in MakerDAO.
EOSDT
EOSDT is a well-known cryptocurrency that operates on the EOS platform. The cryptocurrency has a currency supply of 2,642,505.29330823. It also refers to itself as a dollar pegged currency that leverages underlying EOS and BTC collateral and adds extra liquidity to the market.
Moreover, the coin is highly stable as the stability mechanisms are embedded in smart contracts to maintain a 1:1 parity with USD. Also, the coin is insured by the Equilibrium Stability Fund of 584,408.67 EOS ($ 1,332,451.76).
Defi Dollar (DUSD)
DeFi dollar is built as a stablecoin. The coin uses the primitives of DeFi to stay close to the Dollar. The coin gives the investors an opportunity to index varying stablecoins in its single token. Also, it protects users from any underlying risks.
Moreover, DUSD is collateralized by the Curve Finance liquidity provider (LP) tokens while also using Chainlink oracles to stabilize itself. Along with that, Curve is used for integrating the lending protocols and swapping tokens. This is another key step that stabilizes the token.
Furthermore, to offer you maximum safety, the token also offers you a staking mechanism. This adds an additional layer of protection to the token.
What can you do with stablecoins?
Minimize volatility:
As the value of cryptocurrencies like Bitcoin or Ethereum fluctuates a lot. There is no guarantee how the price of the coin will move. However, on the other hand, stablecoins are pegged to a more stable currency like the U.S. Dollar. This gives buyers and sellers certainty that the value of their holdings will not decrease unpredictably.
Trade or save assets:
There is absolutely no need to have a bank account to hold stablecoins. Also, they are pretty easy to transfer.
The value of stablecoins can be sent easily around the globe, including to places where the U.S. dollar may be hard to obtain or where the local currency is unstable.
Earn interest:
Most stablecoins offer you a staking mechanism. This allows you to earn interest easily. Plus, the interest rate is higher than what banks would offer. As a result, stablecoins are considered a good investment instrument.
Transfer money cheaply:
Transferring stablecoins is pretty cheap. As a result, people have already transferred millions of dollars worth of USDC and other coins with low transfer fees.
Send internationally:
Stablecoins has a fast processing time and low transaction fees compared to sending traditional money. As a result, they are a good choice when it comes to sending money anywhere in the world.
Final Words:
So that was all for what are stablecoins, why should you use them and the Centralized vs Decentralized Stablecoins difference. I hope this has answered all your doubts about stablecoins. In case there is anything else you wish to ask, drop a comment below.
Potanin's core business unfazed by personal sanctions
The news agencies' report that Vladimir Potanin the president of MMC Norilsk Nickel PJSC was first mentioned in the UK government's restrictive measures caused an immediate increase in the price of metals used by electric car production clusters around the world and, as a consequence, worries about the labor market.
Great Britain on Wednesday announced sanctions against Potanin, news agencies reported.
Potanin, known as Russia's "Nickel King", was included in the latest wave of sanctions by Britain which included entrepreneurs, banks and other entities.
Potanin is one of Russia's richest people, although his net worth depends largely on the value of his stake in Nornickel, the world's largest producer of palladium and refined nickel.
Bloomberg reports that, palladium rose as much as 7.7% on the news, while nickel prices jumped 9.2% before paring gains.
The turnover of Norilsk Nickel in finnish Harjavalta last year amounted to about 1.2 billion euros, and the raw materials it processes come mainly from Russia, according to the Finnish business outlet Kauppalehti.
The Harjavalta Refinery is the main reason why the value of Russian nickel imports to Finland has outstripped oil imports, according to the Finnish customs data.
At Harjavalta, Norilsk Nickel produces about 5% of the world's pure nickel supply.
In Finland, Norilsk Nickel is closely linked to the industrial center of Harjavalta, which employs a total of 1,000 people. Nornickel Harjavalta employs about 300 people.
If the EU and the US follow the UK's lead, Nornickel could face a production freeze and nickel prices could soar. This, in turn, jeopardizes EU's planned investments in battery factories, according to Kauppalehti.
As explained by the law firm Neuschwil and Bayer, unlike US sanctions, British sanctions apply to companies only if the sanctioned person owns 50 percent of its shares or over.
The other two big shareholders of the Russian nickel giant, Oleg Deripaska and Roman Abramovich, are under UK and US sanctions, and together with Potanin, their combined stake exceeds 50 percent.
As Neuschwil and Bayer explained, as long as only Potanin is involved in the operational management of Norilsk Nickel, there is no risk of sanctions for the company, even if other countries introduce sanctions against Potanin.
Uganda Can Rein in Debt by Managing its Public Investments Better
In the wake of a waning COVID-19 (coronavirus) pandemic and upon full re-opening of the economy, optimism—regarding expected acceleration of growth and a clearer outlook for oil production with the signing of the Final Investment Decision in February 2022—has been dampened by new global shocks, including the impacts of the war in Ukraine.
The 19th edition of the Uganda Economic Update (UEU): Fiscal Sustainability through Deeper Reform of Public Investment Management, a biannual analysis of Uganda's near-term macroeconomic outlook, estimates growth at 3.7 percent in 2022, which is lower than pre-COVID-19 projections of over 6 percent. Uganda's gross national income per capita stood at about $840 in FY21 and has increased only marginally in the year since.
Real gross domestic product grew by 4.3 percent in the first half of 2022 supported by a strong and speedy recovery of the service sector upon the opening of the leisure and entertainment industry, accommodation, and food services, as well as sustained buoyancy of the information and communications sector. The report projects a 5.1 percent growth rate in FY23, 0.5 percentage point below the December 2021 forecast, increasing to about 6 percent in FY24.
"Rising commodity prices and the overall increase in cost of living pose new risks to livelihoods, that had just begun recovering from the effects of COVID-19. These and other shocks are threatening to stall socio-economic transformation, thus increasing the likelihood of the people falling deeper into poverty," said Mukami Kariuki, World Bank Country Manager for Uganda. "It is therefore crucial for the Government of Uganda to adopt targeted interventions to support the vulnerable while managing debt and rising inflation."
The UEU proposes four policy actions that will enable Uganda to sustain a resilient and inclusive recovery: i) accelerate vaccination efforts against COVID-19; ii) adopt targeted interventions to support the vulnerable – such as building shock responsive social protection systems; iii) maintain prudent fiscal and debt management to support the fiscal consolidation agenda; and iv) cautious monetary tightening in the face of rising inflationary pressures.
The report also recommends accelerating longer term structural reforms to (i) strengthen revenue mobilization through the implementation of the Domestic Revenue Mobilization Strategy; (ii) improve public investment management; (iii) rationalize public expenditure to support faster, sustainable, and inclusive growth by investing strongly in human capital development; and (iv) improve the trade and business environment and enable green investments.
The UEU notes that fiscal consolidation is needed to rein in debt and to create the necessary space to respond to shocks that could hurt or stall recovery. This can be done through better Public Investment Management (PIM) building on important reforms that have been undertaken by the government. The benefits of these efforts are starting to show.
"Uganda has a great opportunity to harness Public Investment Management by making sure that beyond preparing good projects, effort is also directed at ensuring that they are efficiently funded, implemented, monitored, operated, maintained, and evaluated. These steps ensure that the country can reap the maximum value of public investments," said Rachel Sebudde, World Bank Senior Economist and the lead author of the Uganda Economic Update. "Strategic capacity building for government officials is crucial as it will improve the Ministries, Departments and Agencies' effectiveness across the PIM cycle."
Notwithstanding the progress achieved in the PIM process, key challenges remain. These include low execution rates on donor and own-budget projects; long implementation delays; cost- and time-overruns on projects; and high commitment fees in the case of non-concessional externally funded projects. Overall, the improvements around the administrative processes of the pre-investment phase of PIM are being discounted by challenges in critical areas, including project prioritization and selection, budgeting, and implementation.
Cambodia's Economy Growing but Must Weather Oil Price Shock
Cambodia's economy will grow by 4.5 percent in 2022, according to the latest World Bank projections. Weathering the Oil Price Shock, the Bank's June 2022 economic update for Cambodia, shows that while domestic economic activity and goods exports continue to recover from the slowdown caused by COVID-19, growth remains uneven, with the war in Ukraine driving inflation.
The report shows that during the first quarter of 2022, goods exports rose to $4.8 billion, up by 26 percent on last year. Traditional growth drivers, especially garments, travel goods, and footwear continue to expand but newer manufacturing industries, such as for electrical and vehicle parts, are also emerging, while exports to the US are surging.
Although domestic economic momentum is strong, recovery is held back by deteriorating global demand. Rising global energy and food prices are fueling higher inflation, and in Cambodia, poor and vulnerable households with limited savings are likely to bear the brunt of the oil price shock. The fiscal deficit is expected to widen to 6.3 percent of GDP, as the government will need to continue spending programs to support the poor.
"The government's Living with COVID-19 strategy has allowed Cambodia to reopen, enabling economic recovery," said Maryam Salim, World Bank Country Manager for Cambodia. "However, the road ahead remains unclear. Rising energy and food prices due to the war in Ukraine are imposing additional burdens on the poor, and this will slow the pace of poverty reduction. The government's cash transfer program, which has been vital to poor households during the pandemic, will continue to be needed."
Over the medium term, the economy is expected to grow at around 6 percent annually, with the new investment law, together with free trade agreements, helping to boost investment and trade. The report recommends policies that can help sustain economic recovery. These include continued efforts to contain COVID-19 infection, strengthening consumer and investor confidence, promotion of exports, particularly in agricultural commodities, by facilitating trade and reducing the costs of doing business, and stabilization of retail prices.
The report also includes a special focus section on post-pandemic supply chain disruptions. It suggests strategies for reducing logistic costs and emphasizes that efforts to increase Cambodia's trade competitiveness and enhance its connectivity will require a systematic approach that goes beyond improvement of physical assets. Efforts are needed to strengthen the entire supply chain by monitoring the efficiency of trade gateways and routes, expanding the "Best Trader scheme" to the wider logistics sector, developing a longer-term business plan for railways, and establishing the "Roadwatch," hotline, through which traders and citizens can report irregularities. Implementing these reforms will require an institutional approach and a lead government agency that can oversee logistics development at the national and gateway levels.
The Cambodia Economic Update is a biannual report that provides up-to-date information on short- and medium-term macroeconomic developments in Cambodia.