Centralized vs Decentralized Stablecoins: How they're different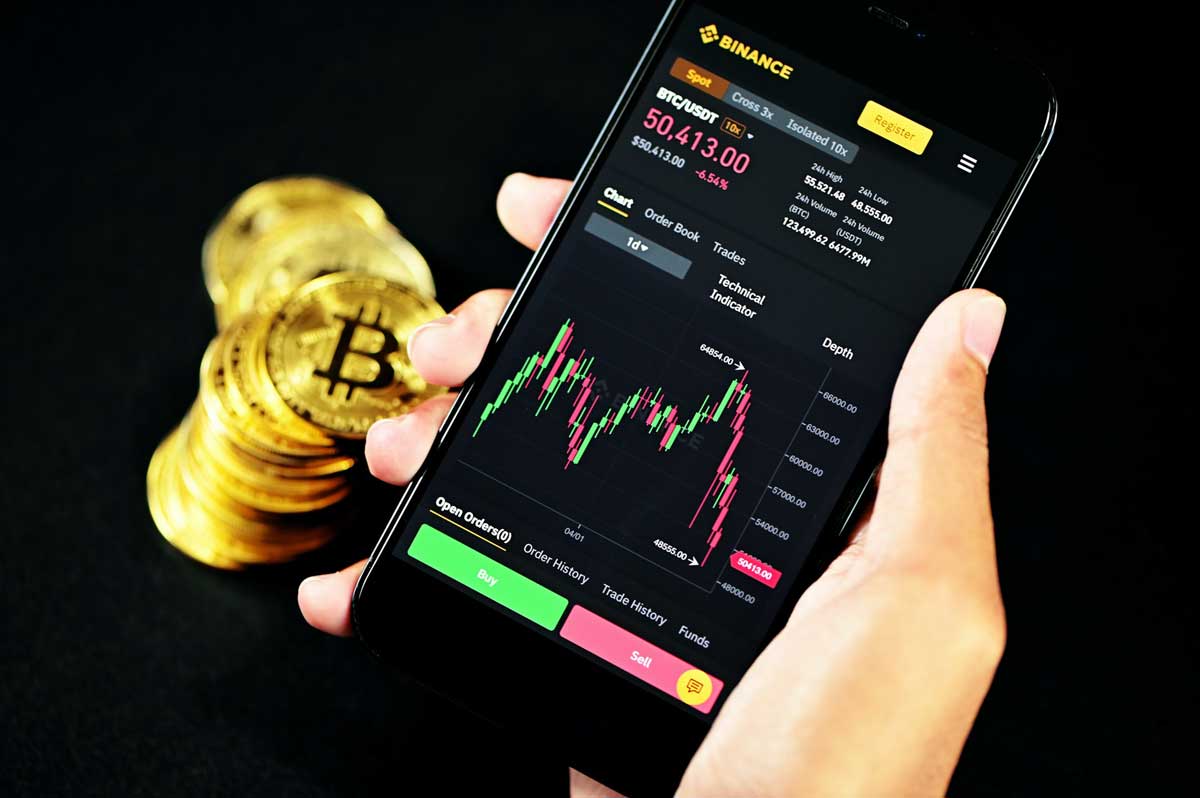 Stablecoins are an essential part of the crypto world. It protects the traders and investors from market swings. Stablecoins have a pegged value like the U.S Dollar or any other currency. This helps in reducing volatility and works as digital money, which can easily be transferred from one exchange to another.
There are mainly two types of stablecoins available out there – Centralized stablecoins and decentralized stablecoins. Each of them has its own selling points. Hence to help you understand better, let me explain about centralized vs decentralized stablecoins.
So here we go:
What is a stablecoin?
A stablecoin is a digital asset that has a fixed price, mostly $1. This helps in removing holders from the swings of the market and offers secure and stable digital money to hold.
As per the definition by Themoneymongers.com "Stablecoins act as a midpoint between holding assets and withdrawing to the fiat currency. Also, they are effectively used for executing cross border payments."
As their prices are pegged to a reserved asset like the US dollar, they help in reducing volatility compared to crypto coins like Bitcoin.
Centralized vs Decentralized Stablecoins
Now that you know what stablecoins are, it's time to talk about centralized and decentralized stablecoins.
So here we go:
What is Centralized Stablecoins?
Centralized stablecoins are usually fiat collateralized off-chain. These stablecoins are usually connected with a third party custodian like a bank.
In centralized stablecoins, stability is achieved via 1:1 backing of tokens liabilities with the corresponding asset.
Some of the top examples of centralized stablecoins is Tether (USDT) and Coinbase (USDC). Apart from these, some of the new additions to the centralized stablecoins are TUSD, PAX, BUSD and GUSD.
These cryptocurrencies are essentially tokenized IOUs deployed onto a blockchain like Ethereum. Centralized stablecoins balance the supply and demand via minting and redemption mechanisms.
Under this model, users can mint stablecoins by depositing the equivalent fiat to the custodian, redeeming or burning the tokenized versions to retrieve fiat back.
Top 3 Centralized Stablecoins
Tether (USDT)
Tether is one of the most popular stablecoins available out there. It was launched back in 2014 as RealCoin. Also, the purpose of the coin was always to be worth one US dollar. The supply of the coin is limited by claimed dollar reserves.
It is also the largest stablecoin, and that's why there was always a pressure on Tether to compile regular reports about its reserve. So it can prove that its value is always going to be the same as the US dollar.
However, the most recent report shows that just about ten percent is held in cash or deposit. Also, half of the USDT's reserves consisted of 'commercial paper'. Also, short term debt is issued by companies to raise funds.
TrueUSD (TUSD)
TrueUSD or TUSD is another popular coin that had a limited launch back in 2018. The stablecoin claims to conduct regular audits, and it is the first stablecoin which is fully backed by the USD dollar.
The audit of the stablecoin indicates that the supply is limited by the dollars they hold. Also, the daily churn/trade is relatively low.
Also, TUSD allows for DeFi and staking to earn returns from holdings. Plus, the stablecoin is partnering up with a bank for digital payments, and incubating 'digital asset to DeFi' projects.
Gemini USD (GUSD)
The Gemini Dollar (GUSD) is another popular stablecoin. This one is pegged to and backed by US dollars held in FDIC-insured bank accounts.
The funds of the stablecoins held in reserves are audited from time to time by the accounting firm, BPM LLP. The cryptocurrency was created by the popular crypto exchange Gemini, which was founded by Cameron and Tyler Winklevoss in 2014.
Also, the coin has received approval from the New York Department of Financial Services (NYDFS), and it was launched back in 2018.
What is Dcentralized Stablecoins?
Decentralized stablecoins are fully transparent and non custodial. No one can control decentralized stablecoins. Also, all collateral backing is visible to all as funds are on a publicly verified blockchain.
This allows the stablecoin to be trustless and secure with a single entity controlling the funds. Also, decentralized stablecoins can be divided into two parts- crypto-collateralized and algorithmic.
The centralized stablecoins are capable of increasing or decreasing their supply manually by minting or burning when needed. On the other hand, the algorithmic stablecoins utilize smart contracts or algorithmic markets operations controllers (AMOs), to automatically control the supply.
Top 3 Decentrlized Stablecoins
DAI Token
According to the MakersDAO's white paper, Dai is generated, backed and kept stable by the use of Ethereum based currency deposited into MakerDAO's vaults.
The deposited funds work as collateral whenever a user wants to withdraw their DAI currency. Also, because the cryptocurrencies are worth more than the U.S. dollar, MakerDAO can keep its stable coin pegged loosely to the U.S. dollar at a 1-to-1 ratio.
The theory of this was so good that in September 2018, a venture capital firm Andreesen Horowitz invested $15 million in MakerDAO.
EOSDT
EOSDT is a well-known cryptocurrency that operates on the EOS platform. The cryptocurrency has a currency supply of 2,642,505.29330823. It also refers to itself as a dollar pegged currency that leverages underlying EOS and BTC collateral and adds extra liquidity to the market.
Moreover, the coin is highly stable as the stability mechanisms are embedded in smart contracts to maintain a 1:1 parity with USD. Also, the coin is insured by the Equilibrium Stability Fund of 584,408.67 EOS ($ 1,332,451.76).
Defi Dollar (DUSD)
DeFi dollar is built as a stablecoin. The coin uses the primitives of DeFi to stay close to the Dollar. The coin gives the investors an opportunity to index varying stablecoins in its single token. Also, it protects users from any underlying risks.
Moreover, DUSD is collateralized by the Curve Finance liquidity provider (LP) tokens while also using Chainlink oracles to stabilize itself. Along with that, Curve is used for integrating the lending protocols and swapping tokens. This is another key step that stabilizes the token.
Furthermore, to offer you maximum safety, the token also offers you a staking mechanism. This adds an additional layer of protection to the token.
What can you do with stablecoins?
Minimize volatility:
As the value of cryptocurrencies like Bitcoin or Ethereum fluctuates a lot. There is no guarantee how the price of the coin will move. However, on the other hand, stablecoins are pegged to a more stable currency like the U.S. Dollar. This gives buyers and sellers certainty that the value of their holdings will not decrease unpredictably.
Trade or save assets:
There is absolutely no need to have a bank account to hold stablecoins. Also, they are pretty easy to transfer.
The value of stablecoins can be sent easily around the globe, including to places where the U.S. dollar may be hard to obtain or where the local currency is unstable.
Earn interest:
Most stablecoins offer you a staking mechanism. This allows you to earn interest easily. Plus, the interest rate is higher than what banks would offer. As a result, stablecoins are considered a good investment instrument.
Transfer money cheaply:
Transferring stablecoins is pretty cheap. As a result, people have already transferred millions of dollars worth of USDC and other coins with low transfer fees.
Send internationally:
Stablecoins has a fast processing time and low transaction fees compared to sending traditional money. As a result, they are a good choice when it comes to sending money anywhere in the world.
Final Words:
So that was all for what are stablecoins, why should you use them and the Centralized vs Decentralized Stablecoins difference. I hope this has answered all your doubts about stablecoins. In case there is anything else you wish to ask, drop a comment below.
Unlocking the Triple Returns from Social, Tech and Green Jobs
New insights and initiatives at the World Economic Forum's Annual Meeting 2022 seek to launch a jobs recovery to strengthen resilience and dynamism in economies, businesses and societies in the midst of a turbulent outlook.

Investing in education, health and care jobs can yield a triple dividend – boosting economic activity, expanding employment opportunities and generating social mobility. New modelling of the United States economy suggests that investing $1 in social jobs would yield a $2.3 return. The model estimates that $1.3 trillion in the social jobs of tomorrow could unlock $3.1 trillion in GDP returns and create 11 million jobs by 2030.

These jobs include 4.2 million teaching jobs, 1.8 million jobs for personal care and service workers, and 900,000 jobs in healthcare. These are the key findings of the World Economic Forum's new report Jobs of Tomorrow: The Triple Returns of Social Jobs in the Economic Recovery, published at the World Economic Forum Annual Meeting 2022 today.

Developed in collaboration with Accenture, the report finds that the associated increases in productivity, increased GDP and tighter labour markets will lead to a parallel increase in real wages. Aided by technology and better skills, the jobs of tomorrow have the potential to lift living standards globally. After more than two years of turmoil in the global economy and a continued uncertain outlook, leaders need to support workers in pivoting towards a future which works for everyone. Higher wage, higher-quality, future-ready jobs are possible and benefit companies, workers and economies alike.
Good Work in the New Economy

As many employers and workers seek a "new normal" after the disruptions of the past few years, there is an opportunity to develop a new vision for the future of work, one that is ready for the new economy and society. Five key issues have emerged that need to be addressed to ensure better work for workers and employers alike: volatility in wages and the cost of living; divergence on the demand for flexibility; silent pandemic in well-being; an erosion of diversity, equity and inclusion gains; and the need for a reskilling revolution.

The Good Work Framework, a second report released at the Annual Meeting, drawing from the views of employers, unions and experts and developed in collaboration with Mercer, proposes enhancing job quality through five objectives and associated goals: promote fair pay and social justice; provide flexibility and protection; deliver on health and well-being; drive diversity, equity and inclusion; and foster employability and learning culture.

The Jobs Consortium

To support this broad agenda and to mobilize the required investments globally, the first meeting of the Jobs Consortium was held at the World Economic Forum's Annual Meeting in Davos. The initiative comprises CEOs and ministers championing productive employment, growth in the jobs of tomorrow, new standards in the workplace and better wages for all.

Underpinning the Jobs Consortium is a shared understanding of the need to expand opportunity and quality in the jobs of tomorrow, with a particular focus on social, green and tech jobs as the high-growth, job-creating sectors of the future. The initiative is supported by insight products, action frameworks and a collaboration platform, which develop expert knowledge to drive tangible change, and will work closely with initiatives on developing skills for the global workforce.

Refugee Employment and Employability

Refugees are a particularly vulnerable group, often excluded from the labour markets of host economies. Over 6 million refugees have left Ukraine since February 2022, adding to the estimated 31 million people worldwide who have been forcibly displaced across borders.

As businesses mobilize to assist refugees with integration into host communities and workforces, the World Economic Forum's Chief Human Resources Officers community, drawn from over 140 organizations, has launched a Refugee Employment and Employability Initiative. The initiative will pilot its work with supporting learning and job opportunities for Ukrainian refugees in Europe in its first phase and draw best practices to build a methodology for supporting system-wide global support from employers for refugees.

"Our ambition is to lead with action and we know that refugees bring a broad set of skills, experience and perspectives that benefit societies and businesses. Helping people find work isn't just a humanitarian effort, it's also good for business," said Jesper Brodin, CEO of Ingka Group.
New Initiative to Strengthen Cross-Border Investment in the Digital Economy
A pioneering effort to facilitate cross-border investment in the digital economy was launched this week at the World Economic Forum Annual Meeting 2022.
The new initiative on digital foreign direct investment, the Digital FDI initiative, will implement projects in several countries to help grow Digital FDI, as the reforms to attract such investment must take place at a country level. The first digital FDI project will take place in Nigeria.
Over the past few years, the Forum has worked to find the right partners to guide the work, develop principles published in the white paper launched in 2020 and share the potential for cooperation at the G20 and other platforms of corporation.
Attracting Digital FDI requires creating digital-friendly investment climates through targeted and country-specific policies, regulations and measures. These investments involve new business models, often based on data and technology, and platform economies, as well as using non-traditional assets. The Digital FDI initiative will aim to identify and implement enabling reforms through public-private projects in emerging markets and developing countries.
"Global FDI is rebounding, following the COVID-19 pandemic, and investment in the digital economy could not come at a better time. These country projects will help grow FDI into the digital economy, which is key for long-term growth, competitiveness and sustainable development", said Børge Brende, President, World Economic Forum.
The Digital FDI initiative will be delivered as a joint effort between the World Economic Forum and the Digital Cooperation Organization (DCO), a new international organization that seeks to enable digital prosperity for all.
"As the first and only global multilateral focused on enabling digital prosperity for all, the DCO is partnering with the Forum on a Digital Foreign Direct Investment initiative to help countries develop digital FDI-friendly investment climates. We invite digital innovators with a commitment to economic development and inclusion to join us," said Deemah Al Yahya, Secretary-General, DCO.
Post-COVID, Latin American Leaders Say their Countries Are Open for Business
Rising food and energy prices and a migration crisis are posing significant economic and social challenges in Latin America, according to several leaders from the region speaking on a presidential panel at the World Economic Forum Annual Meeting 2022. However, they remain confident that investing in their economies will remain attractive.
"We cannot be indifferent in front of this humanitarian tragedy," said Colombian President Ivan Duque, referring to challenges linked to Venezuelan migration to his country, which has seen close to 2 million cross the border over the past several years after fleeing economic hardship. Duque announced that Colombia would issue over 1 million temporary status cards to Venezuelan migrants.
Rising food and energy prices also pose threats to Latin American populations. President Luis Rodolfo Abinader Corona of the Dominican Republic noted that his government would soon authorize subsidies for corn to offset rising food prices and the increasing cost of poultry. The nation has already implemented fertilizer subsidies and support for wheat prices would likely follow.
While the region has experienced economic growth in recent years, the combined effects of the COVID-19 pandemic and supply chain and price shocks linked to Russia's invasion of Ukraine have raised questions about future growth for a range of countries. Despite the challenges, many Latin American countries continue to tout their economies and to encourage foreign business for investment and "near-shoring".
"Not red tape, but red carpet," said President Rodrigo Chaves Robles of Costa Rica, on his nation's readiness to welcome foreign investors. "Costa Rica is open for business. I will break all bottlenecks…. I will open all doors."
Likewise, Dina Ercilia Boluarte, Peru's Vice-President and Minister of Development and Social Inclusion, stressed the nation's readiness for outside investors. "We will welcome you with a stable economy and legal guarantees."
The focus of many Latin American nations is now on climate and environmental sustainability. In tourism-intensive nations, such as the Dominican Republic, the sector constitutes an essential part of GDP and employs 20% of the population. Diversifying beyond "sun-and-beach" tourism could ensure the sector remains resilient even in the face of intensifying climate change.
In addition, the region can accelerate investments in climate mitigation and renewable energy. Chaves said: "We're improving our electricity grid to more renewables even though we have over-invested in the power generation with fossil fuels." Transitioning energy sources in a time of rising prices poses serious challenges, he added, so the nation will need to proceed with its reforms in a way that balances current growth with sustainability goals.
Educational reform is another way Latin American leaders are preparing for digital and green energy transformations. Colombia recently completed training for 100,000 programmers, and Costa Rica is working to improve the efficiency of its education spending. Currently, the country spends twice as much as Viet Nam to educate students. While Viet Nam ranks eighth in students' math scores, Costa Rica ranks near the bottom in terms of students' maths performance.
Peru is promoting social inclusion by transforming how the state delivers social services to rural communities. One programme involves putting state services – such as vaccines, health supplies and training materials to reduce violence against women – on boats so officials can reach hard-to-access communities in dense Peruvian forests and remote villages. "We are bringing services of the state to our brothers and sisters to improve their quality of life," Boluarte said.