How Twitter can help your business
Twitter is easily one of the leading online platforms which encourages networking on a global scale. The number of users, more than 300 million, is staggering and this is not through sheer luck on their part. The virtual destination provides many advantages including a delectable smorgasbord of ideas for your business. Avoid it at your peril. Here, you can in very little time, easily and cost-effectively develop your brand, its awareness, relationships with customers, past, present, and future, especially if you decide to buy real Twitter followers. A tweet is a post, Twitter style. It will include content, copy and visuals are possible, which captivate your followers. Playstation, Starbucks, and Chanel are among the most popular brands, with a combined following of 42 million people. Brainstorm these ideas as relates to your business and upon implementation, you'll enjoy their effects.

1. Brand Story
The story about your multi-faceted business should be diligently threaded across your content calendar. Whether your business is complex in its offering or not, your tweets must be diverse in their topic. Impress with accolades received, ooze humility sincerely with a question about a product color you're grappling with, showcase team member achievements, or the fun on offer at the trade expo you're attending. Your followers will be converted to loyal and long-term customers if you bear all, professionally.

2. Generate Traffic
Social media content calendars often include a call to action, usefully encouraging a specific activity and how and where to do so, which very often will direct the individual to your website, blog, or perhaps an insightful video. Twitter generates traffic to your other important locales, which is one or more steps closer to a purchasing decision. This is what you want and lots of it!

3. Tweet from Anywhere
If your launch strategy includes activity on Twitter next Wednesday, while you'll be basking in the sun on a beach in the Mediterranean, finally enjoying a long overdue vacation, execute it from your lounger, on your mobile device. You don't need your larger devices to navigate Twitter and enjoy success. The ease with which you can communicate with followers easily categorizes this platform as one of enormous convenience.

4. Massive Reach
You have never had this number of people quite literally at your fingertips. Be crystal clear about who your target audience is. That your offering has a 250km radius limitation, is crucial information. If you have a limited quantity of an item, your content must reference this. You do not want to disappoint someone continents away, who thinks that what you offer is theirs for the taking when that is not the case. You have an opportunity for massive reach. Plan well and your bottom line will impress all stakeholders.
5. Research Competitors
Know what your competitors are doing. Follow their Twitter profiles and make note of what type of content tends to elicit the greatest level of engagement, good or bad. Follow some of their more active followers, which may lead you to more like-minded prospects. Keep a close eye on their influencer activity. All this research will provide a useful understanding and may inform some of your future choices. However, Twitter has over 350 million monthly users, so avoid focusing your efforts on trying to out-perform them. Focus instead on doing what you do, to a level of excellence and soon enough, your competitors will be following your lead.
Twitter must be included in your comprehensive marketing campaign. Its statistics are indicative of an organization that understands very well what it can do for you and it supports your success, with continual enhancements, all of which will continue to generate traffic, conveniently.
How to Prepare for Your First Year in College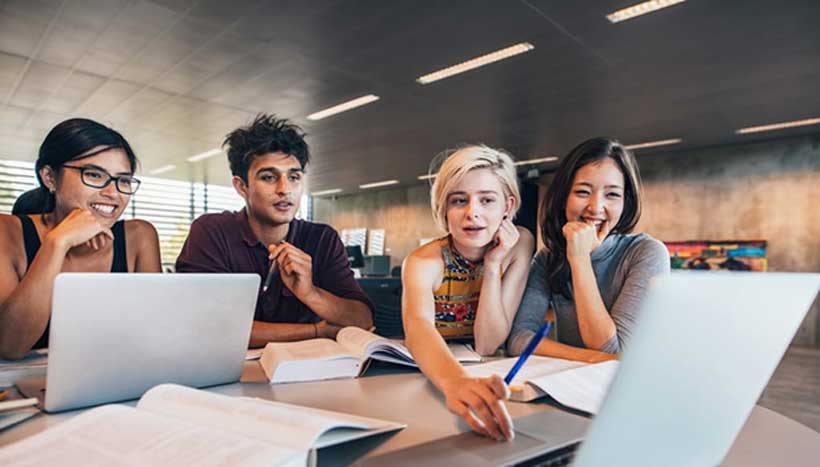 Securing college admission is an achievement you should be proud of. It feels even more fulfilling if you are admitted to your dream college. Many people were interested in the opportunity, and getting it is the best thing that can ever happen to you. Therefore, you shouldn't take the opportunity for granted.
However, the transition isn't always easy for students. Most of them do not know what to expect in college, which makes them anxious. For others, moving away from home for the first time is intimidating. Besides, some individuals may not know how to deal with the financial and academic challenges they may face in college.
Are you done with high school, and you're now looking forward to college adventures? Here are excellent tips to help you prepare for your first year in college.
Schedule a Tour and Get to Know Your College
Most students wait until the admission day to have a college experience. If you do that, it may take you a lot of time to understand the environment. Consequently, you may not focus on your studies early on. Checking out the outline of the campus on online platforms may also not help as you may miss many details.
You should schedule a tour of the campus and have a first-hand experience with the environment. During the tour, confirm the location of important offices. Moreover, you should know the class venues and the library. It will make your life easy when you finally begin to study.
Work on Your College Budget in Advance
Financial issues are among the serious challenges collegians face. While the expenses are limitless, there are limited sources of income. If you're not careful, you may run out of money before the end of a given study period. You may get carried away by the daily shopping, luxury items, and the push to spend on entertainment.
Before you begin your first college semester, create a functional budget. Identify your sources of income. After that, list your college expenses. Allocate money to all your expenses, beginning with the basic needs. The luxuries should come last.
Sharpen Your College Writing and Study Skills
College life isn't all butterflies and rainbows. There is serious work to do, and you may have to study more than you used to when in high school. The grades you'll attain in different papers like essays, dissertations, and case studies will determine if you'll move to the next level or not. So you have to sharpen your writing skills, or you'll find yourself seeking essay help online.
Read journals, books, and essays written by experts. It will help improve your study skills and your ability to read fast. Besides, you can mimic the styles you see in these materials when completing your college assignment. The chances of getting good grades in college increase when you are a good writer and reader.
Set Realistic College Academic Goals
The main reason for going to college is to acquire skills that can help you in life. Professors do not award grades randomly. You should convince them that you understand the course concepts by submitting excellent papers. Otherwise, you may fail to graduate at the right time.
Some people begin college education without a plan. If you do that, you may not achieve what you want. Set realistic goals and specify the level of competence you intend to achieve at the end of your course. You should have short-term, medium-term, and long-term academic goals to act as a motivation to work harder.
Improve Your Time Management Skills
Time is one of the most critical aspects of a college education. If you do not organize your activities perfectly, you may become overwhelmed. Remember, it will not always be about academics; you'll have extracurricular activities to participate in, you'll also need to socialize, and may be you'll have a part-time job. Therefore, it will be important to balance everything.
Look at the college academic and activity schedule in advance. Assess the deadlines and purpose to begin working on important tasks early. You'll have higher chances of college success if you work within deadlines.
Excellent ways of enhancing time management include:
Working on the most important tasks first
Avoiding distractions
Avoiding procrastination
Creating time to relax
Take-Home Point
Although your first college semester may be scary, you can make things easier for yourself. Touring your college of choice will help release some tension as you'll not be a total stranger to the new environment when you finally get admitted. Creating a budget will also help avoid financial problems, thus making your life easier. Lastly, you should set realistic goals and work on your time management skills.
Unlocking the Triple Returns from Social, Tech and Green Jobs
New insights and initiatives at the World Economic Forum's Annual Meeting 2022 seek to launch a jobs recovery to strengthen resilience and dynamism in economies, businesses and societies in the midst of a turbulent outlook.

Investing in education, health and care jobs can yield a triple dividend – boosting economic activity, expanding employment opportunities and generating social mobility. New modelling of the United States economy suggests that investing $1 in social jobs would yield a $2.3 return. The model estimates that $1.3 trillion in the social jobs of tomorrow could unlock $3.1 trillion in GDP returns and create 11 million jobs by 2030.

These jobs include 4.2 million teaching jobs, 1.8 million jobs for personal care and service workers, and 900,000 jobs in healthcare. These are the key findings of the World Economic Forum's new report Jobs of Tomorrow: The Triple Returns of Social Jobs in the Economic Recovery, published at the World Economic Forum Annual Meeting 2022 today.

Developed in collaboration with Accenture, the report finds that the associated increases in productivity, increased GDP and tighter labour markets will lead to a parallel increase in real wages. Aided by technology and better skills, the jobs of tomorrow have the potential to lift living standards globally. After more than two years of turmoil in the global economy and a continued uncertain outlook, leaders need to support workers in pivoting towards a future which works for everyone. Higher wage, higher-quality, future-ready jobs are possible and benefit companies, workers and economies alike.
Good Work in the New Economy

As many employers and workers seek a "new normal" after the disruptions of the past few years, there is an opportunity to develop a new vision for the future of work, one that is ready for the new economy and society. Five key issues have emerged that need to be addressed to ensure better work for workers and employers alike: volatility in wages and the cost of living; divergence on the demand for flexibility; silent pandemic in well-being; an erosion of diversity, equity and inclusion gains; and the need for a reskilling revolution.

The Good Work Framework, a second report released at the Annual Meeting, drawing from the views of employers, unions and experts and developed in collaboration with Mercer, proposes enhancing job quality through five objectives and associated goals: promote fair pay and social justice; provide flexibility and protection; deliver on health and well-being; drive diversity, equity and inclusion; and foster employability and learning culture.

The Jobs Consortium

To support this broad agenda and to mobilize the required investments globally, the first meeting of the Jobs Consortium was held at the World Economic Forum's Annual Meeting in Davos. The initiative comprises CEOs and ministers championing productive employment, growth in the jobs of tomorrow, new standards in the workplace and better wages for all.

Underpinning the Jobs Consortium is a shared understanding of the need to expand opportunity and quality in the jobs of tomorrow, with a particular focus on social, green and tech jobs as the high-growth, job-creating sectors of the future. The initiative is supported by insight products, action frameworks and a collaboration platform, which develop expert knowledge to drive tangible change, and will work closely with initiatives on developing skills for the global workforce.

Refugee Employment and Employability

Refugees are a particularly vulnerable group, often excluded from the labour markets of host economies. Over 6 million refugees have left Ukraine since February 2022, adding to the estimated 31 million people worldwide who have been forcibly displaced across borders.

As businesses mobilize to assist refugees with integration into host communities and workforces, the World Economic Forum's Chief Human Resources Officers community, drawn from over 140 organizations, has launched a Refugee Employment and Employability Initiative. The initiative will pilot its work with supporting learning and job opportunities for Ukrainian refugees in Europe in its first phase and draw best practices to build a methodology for supporting system-wide global support from employers for refugees.

"Our ambition is to lead with action and we know that refugees bring a broad set of skills, experience and perspectives that benefit societies and businesses. Helping people find work isn't just a humanitarian effort, it's also good for business," said Jesper Brodin, CEO of Ingka Group.
New Initiative to Strengthen Cross-Border Investment in the Digital Economy
A pioneering effort to facilitate cross-border investment in the digital economy was launched this week at the World Economic Forum Annual Meeting 2022.
The new initiative on digital foreign direct investment, the Digital FDI initiative, will implement projects in several countries to help grow Digital FDI, as the reforms to attract such investment must take place at a country level. The first digital FDI project will take place in Nigeria.
Over the past few years, the Forum has worked to find the right partners to guide the work, develop principles published in the white paper launched in 2020 and share the potential for cooperation at the G20 and other platforms of corporation.
Attracting Digital FDI requires creating digital-friendly investment climates through targeted and country-specific policies, regulations and measures. These investments involve new business models, often based on data and technology, and platform economies, as well as using non-traditional assets. The Digital FDI initiative will aim to identify and implement enabling reforms through public-private projects in emerging markets and developing countries.
"Global FDI is rebounding, following the COVID-19 pandemic, and investment in the digital economy could not come at a better time. These country projects will help grow FDI into the digital economy, which is key for long-term growth, competitiveness and sustainable development", said Børge Brende, President, World Economic Forum.
The Digital FDI initiative will be delivered as a joint effort between the World Economic Forum and the Digital Cooperation Organization (DCO), a new international organization that seeks to enable digital prosperity for all.
"As the first and only global multilateral focused on enabling digital prosperity for all, the DCO is partnering with the Forum on a Digital Foreign Direct Investment initiative to help countries develop digital FDI-friendly investment climates. We invite digital innovators with a commitment to economic development and inclusion to join us," said Deemah Al Yahya, Secretary-General, DCO.