A big bear is rattling the open door of his cage. He cannot abide a NATO spear in his belly. Hence Valdimir Putin's demand for Ukraine to remain out of it, and for the military alliance to stop its advance into eastern Europe.
For 72 years until 1991, Ukraine was a republic of the Soviet Union, and before that for centuries an oblast of the Imperial Russian empire. In 1939, parts belonging to Poland were annexed.
It was during the breakup of Russia following an independence referendum that Ukraine opted to separate. But NATO is another story. After the dissolution of the Warsaw Pact (NATO's eastern counterpart), Russia had expected the West to do the same. Instead, NATO became a US fig leaf for its wars in Iraq and Afghanistan. Apparently, everyone in the world saw through this — except the US — as it embroiled itself in both countries, and the bill for the misadventures rocketed from $80 billion to an estimated $5 trillion.
The EU, a path to riches for East Europeans, is a Ukrainian dream, and Russian troops the reality when they wake up. Such are the facts, no matter how much the Ukrainians are trying to ignore them.
If the powerful Russian bear is the Ukrainian bete noire, its polar opposite is the case in India. A powerful Hindutva movement abhors the Muslim minority. It blames them for India's problems, very much akin to the situation for Jews in pre-WW2 Germany. Not unsurprisingly given the roots of the RSS, which modeled itself after the Nazis, instituting uniforms and drills. A former member assassinated Gandhi for being too soft on Muslims. Post independence, the RSS was banned by India's first government which was led by Jawaharlal Nehru, a secular socialist.
The current prime minister, Narendra Modi, is a former RSS pracharak — that is an active member who devotes himself full time to promoting RSS doctrine and, like a missionary, in seeking new members. As an ambitious politician, he shed RSS ties when he entered politics and as leader expresses the wish for unity — sentiments not shared by his BHP colleagues.
There is the yogi elected chief minister of India's largest state, and his undisguised derogatory opinions of Muslims. Worse, at a political event at the end of December, leaders called openly for the killing of Muslims, and India's leaders kept silent. After general social media outrage at the speeches, the police finally registered a case against some of the speakers for 'promoting hatred between religious groups.'
Videos show many of the speakers are prominent religious leaders often present with senior ministers in the BJP government. Imagine, calling for genocide in 2021. The world reacted to the effort to eliminate Tutsis in Rwanda where it also began with reviling and dehumanization. Genocide and even incitement to genocide is a crime. Hence the prosecutions. Incitement to genocide is recognized as a separate crime under international law and an inchoate crime which does not require genocide to have taken place to be prosecutable.
The founders of post-independence India, Gandhi and Nehru who took pride in being secular, must be in agony over international outlaws wanting to become the stewards of their child.
The Media Fog of War: Propaganda in the Ukraine-Russia Conflict
The current conflict between Russia and Ukraine has once again opened up the old wounds of east vs. west, continuing the long-established tradition of distrust and sometimes even open hatred from these two centers of power. This can be seen across the spectrum of media outlets in the west along with their counterparts in the east, as both sides push forth propaganda and favorable coverage so as to always show their side in a favorable light. With western media outlets, their coverage of the war has been very positive for the Ukrainians while showing the exact opposite when considering Russians. Western media quickly picks up Ukrainian propaganda pieces and repeats them for their audiences at home, who then take to social media to gloat over Russian losses and embarrassments.
Stories like the "Ghost of Kyiv," the Ukrainian soldiers on Snake Island, and others which have later proven to be inaccurate or not based in truth spread like wildfire across media outlets (Thompson, New York Times, Washington Post, etc). Certainly, a story about a Ukrainian fighter pilot shooting down several Russian jets is noteworthy and a country facing assaults from a greater power needs to boost morale every chance it gets. However, the willingness to circulate the Ghost of Kyiv tale across western media outlets displayed a clear bias for the Ukrainian side of the war in the west and, even though many have poked holes in the myth of this mysterious fighter pilot, people still disregard its "fake newsiness." Thompson pointed out that some users on social media shared a willingness to believe in the propaganda, even knowing that it was made up: "if the Russians believe it, it brings fear. If the Ukrainians believe it, it gives them hope," remarked one user on Twitter. This set a dangerous precedent as truth became a casualty in the war in favor of people wanting to simply find stories that would support their favored narrative and consequently ignore more accurate reporting.
Propaganda can be a useful tool for any country fighting to protect itself, but it can also lead to the spreading of falsehoods abroad and even lead some westerners to become inspired to take up arms in a conflict they probably should not get embedded within. Over 20,000 foreign fighters have signed up to fight for Ukraine in an International Brigade after President Volodymyr Zelenskyy issued a call for help. Many of these people have little to no combat experience but were persuaded to fight for Ukraine so that they could be on "the right side of history" or combat injustice in a conflict that has been lauded as a brave underdog battle between the aggressor state Russia – longtime enemy of the west – and the small "noble" nation of Ukraine (Llana, Christian Science Monitor). Propaganda tales amplified by the media are largely responsible for bringing these foreign soldiers into a complex situation that they are not prepared for, ultimately risking an exacerbation of the war rather than a resolution of the conflict.
Stories like these have fortified in the minds of western audiences a strong dislike for Russia, its citizens, and its military. On social media channels, people were quick to put up symbols associated with Ukraine, most commonly, the Ukrainian flag, to show their support for its struggle as many, especially those in America, seemed to instinctively root for any underdog in a war. Support for Ukraine, though, naturally leads to discrimination toward Russians. Disregard for the suffering of Russian soldiers, a willingness to ignore the reasons for Russia's invasion of Ukraine, and the ostracizing of Russian citizens from the rest of the world – whether physically via travel or economically via sanctions – will have negative repercussions for the international community for years to come. Many celebrate every victory that Ukraine scores against Russia, heedless of the human cost of the war in general. This may very well deepen the divide between east and west before the war ends and force many average Russian citizens into a retributive hatred for those in Europe and North America who treated their country so harshly when they themselves were powerless to stop or prevent the Ukraine-Russia war.
Russian businesses have also been subject to discrimination in the west. Companies like Starbucks, Coca-Cola, PepsiCo, General Electric and McDonald's all announced that they were temporarily suspending their operations in Russia due to its invasion of Ukraine (Williams, Fox10 Phoenix). Sanctions laid down on Russia in an effort to stagnate its economy also extend to banks, legislators, and even oligarchs but will leave a much more powerful and profound effect on the general populace. This punishment will trickle down to Russian citizenry who have played no part in the conflict at all but will suffer the most from these economic sanctions, simply because they live in the aggressor country.
This negativity against Russia and its people already existed prior to the Ukrainian-Russian war, but was reignited by the conflict. Many people in the west find it easy to fall into the camp of attacking the long-standing "enemy" due to the history left behind by the Cold War, by the psychologically-imprinted suspicion of those across the sea who threatened us with nuclear weapons for so long. In places like the U.S., there almost seems to exist a willingness to not hear the other side's point of view, a refusal to acknowledge the sufferings of very human foes who are not so different from their adversaries. The question of why many Americans would even feel the need to take a position in a conflict that has little bearing on their everyday lives could have more than one answer. The need to cheer on an underdog in a pitched struggle, the old hatred left over by the Cold War, or possibly a need to satisfy the age-old good guy vs. bad guy complex which has been hardwired into many people's minds through television, movies, literature, and other parts of our pop culture. For many, there exists a need to satisfy one's own moral superiority, a need to establish good from evil. The recent conflict between Ukraine and Russia has given many the outlet they seek for this vindication.
The question of whether this treatment of Russia is justified or not lies primarily with an individual's perception of the country as a belligerent at the international level or a nation trying to clearly define where its sphere of influence begins and ends. Russia invading Ukraine and starting a war rife with human tragedy on both sides was not done simply because Russia as a state is a villain or it gets its kicks by starting wars randomly. A deeper examination of the "whys" surrounding Russia's invasion is desperately needed, where the proffered reasons are given legitimate analytical consideration. So far, this type of analysis has not been done. Ultimately, why it matters is because reaching into that understanding may help prevent a country like Russia in the future from feeling the need to invade at all.
When Will the War in Ukraine End?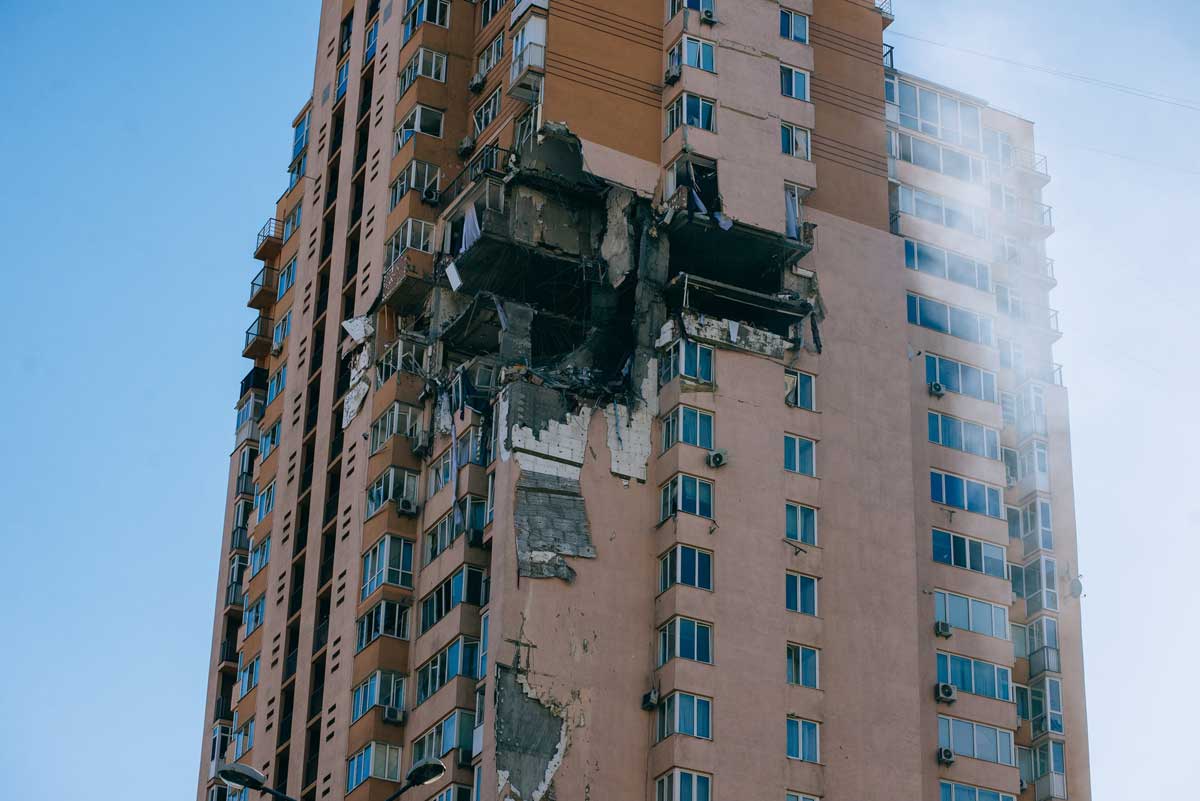 Predicting the beginning and the end of a war is always a difficult task.
Many people would think of the usage of models and data, which would most likely refer to data on combat power, staff computing operations etc. A more advanced approach for some would include the super-complex model such as war games. Overall, the use of these methods depends on the target audience. The approach and delivery are different for the media or academia, in which the use of data would be necessary for the audience to understand and verify the forecasted results.
If the target audience is neither the media nor the academia, the use of different approaches would be necessary. The results would be tested on the battlefield rather than relying on statistics in the decision-making circles. A practical example given here is making predictions through information analysis.
The focus of such analysis, is naturally, information. The first important piece of information about when the war in Ukraine will end is to refer to the news from Moscow that it plans to end the war in September 2022. The second piece of important news is that Russia has about 1,200 to 1,300 missiles in its inventory.
Combining these two pieces of information allows us to do a simple analysis. If we calculate the average number of missiles that Russia uses on the Ukrainian battlefield every day, we find that at least 300 missiles are launched in a month by the Russian army. Now we are in the month of May, and after 5 months, Russia's missile inventory will be exhausted. This means that, by October 2022, the Russian military will have almost no effective weapons to attack Ukraine. By then, of course, or maybe at a sooner date, Russia will have to attempt to end the war.
A question that naturally follows this is, can't the Russian army use other methods to continue the war?
The answer is no. Because the Russian Air Force has gradually lost its advantage in the Ukrainian sky, if the air force is used to penetrate the battlefield, the losses will be heavy. Hence, the offensive force that Russia can rely on now is only to project missiles from combat aircraft outside the line of sight. Another approach is to use the small but large number of World War II period artillery to bombard indiscriminately, yet the areas assaulted will be ranging from zoos to children's playgrounds. Therefore, the Russian army seems to have fewer battlefield options than what most people imagine.
Based on some key information, together with an analysis on the information of Russia's missile inventory, the conclusion is clear. All indications point toward the end of the war in Ukraine from around September to October 2022.
The accuracy of the forecast will be verified as the event unfolds, and this is positivist style of thinking.
For some people, models and data are the only way to forecast the future, rather than simpler methods like information analysis. In this situation, the outcome may be determined with the use of all available data after the war is over. However, we now have a clear and convincing conclusion used to judge the prospects of war.
Revolution in the South Caucasus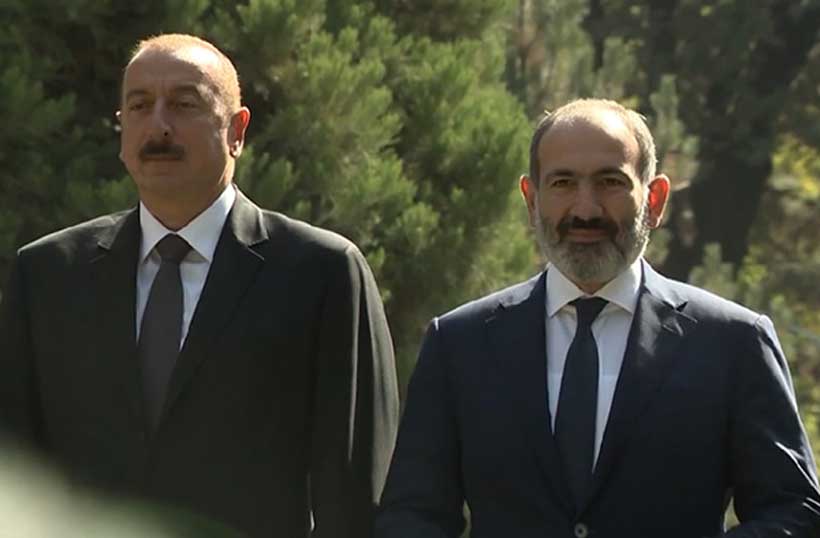 Overshadowed by Russia's invasion of Ukraine, the South Caucasus is witnessing huge developments which could potentially decrease tensions between Armenia on the one hand and Turkey and Azerbaijan on the other. The process might also critically affect Russia's position in the region and may even give some momentum to the West's ambivalent policy.
Historical rivals, Armenia and Azerbaijan, are edging closer to a comprehensive agreement on solving fundamental issues which have hampered rapprochement for at least three decades.
The process now revolves around major Azeris' proposals for a peace deal, including the recognition of each other's territorial integrity. This would require Armenian acceptance that Nagorno-Karabakh is part of Azerbaijan, the cause of wars in 1992-94 and in 2020. If signed, this would amount to a revolutionary change from the traditional Armenian position.
The Armenian leadership's overall response was positive, though it will seek additional stipulations. Among these will be acceptance by Azerbaijan of a wide range of cultural rights for Armenians, perhaps including officially recognized autonomy. Though the Azeris are unlikely to agree to this, lesser demands on cultural rights are indeed possible.
This Armenian position builds on earlier, somewhat ambivalent statements and bilateral meetings with Azerbaijani leaders carefully indicating that the country might be willing to change its traditional policy. This amounts to a profound, though deeply painful realization by the Armenian leadership, that the balance of power has irrevocably shifted, and not in Armenia's favor.
The alternative to a deal is a policy of open, long-term revanchism. But there are significant gains to be had from a deal. Establishing positive ties with Azerbaijan could end Armenia's economic isolation and would likely feed similar positive developments in Turkey ties. After 30 years of hostility, an improvement with its large western neighbor would lead to the eventual re-establishment of diplomatic to the allure of improved economic ties. The pay-off could be significant — Armenian goods would have a better and shorter route to European markets, and vice versa.
The changes could pave the way for the region-wide changes. In the longer-term Armenia's northward dependence on Russia would gradually be diluted. The east-west economic ties would be at least as powerful as those on its current north-south trade axis.
This would not mean an end to Russian influence and importance, but it would create a more even redistribution of power, whereby the Kremlin would lose its preponderant position. Turkey could become as influential as Russia – a notable shift from the era of exclusivity.
The geopolitics of the South Caucasus are shifting. There is greater competition for influence, with powers contesting if not for primacy, then for a more even distribution of influence. Turkey and to a lesser degree, Iran see the region as a natural historical hinterland. And historical legacies continue to shape the policies of these former imperial powers.
Furthermore, trade and transport patterns are also likely to change. The routes through Georgia will no longer serve as the only solution. For Turkey, options to reach the Caspian Sea will multiply, and possibly open the way to securing critical energy sources for its economy from gas producers around the sea.
These developments are not in any way a dagger aimed at Russia, but they should feel uncomfortable. Its position in the region is increasingly reliant on the military element, through garrisons in all the three South Caucasus countries. Distracted they may be by the so-far unsuccessful war in Ukraine, but President Putin and his aides still possess some tools to derail peace prospects.
But Russia may nonetheless reap what it has sowed in the South Caucasus. If it is no longer the security guarantor for Armenia (it did precious little to help in the 2020 war) and it is no longer the best outlet for trade, then why have Russian troops in Armenia at all? And why would Azerbaijan continue to accept Russian peacekeepers on its territory?
This is an unenviable situation for the Kremlin. It is waging a major war to secure the illusion of a "near abroad" beholden to its wishes, and while its back is turned, other borderland countries are thinking about how to ease its grip over their futures. If anything was needed to show the futility of Russia's approach to its immediate neighborhood, the South Caucasus would be the prime example.
Author's note: first published in cepa