In international politics, interstate rivalry involves conflicting relations between two international rivalries that are nation states. A fundamental feature of rivalry involves the willingness of the states involved to harm their opponents' prosperity and progress only to deny a gain of the rival state. There is no public good in a rivalry. The only good during a rivalry is to hinder the progress of the rival despite the negative consequences of these efforts on internal progress. (Brandon, 2013)
Rivalry in the international system does not mean a sudden change of the dominant state (hegemon) and does not (always) lead to war. The fact that there were no direct armed conflicts between the USSR / Russia and the US and, more recently, China, indicates that the nations cooperated on time and had common global goals, such as fighting against terrorism, drug trafficking or the COVID-19 pandemic. Obviously, the bilateral relations between these great powers can (should) be improved, but until then, the great power politics seems happening with, the old game, but new strategies in Central Asian region.
In the study of international relations, gaining influence over a given region assumes an asymmetric relation in which a powerful nation is able to exclusively extend its "hard"' or "soft" power to that region. In a narrower interpretation, the exercise of military or political power, but in a wider context, economic dependence or the tightness of cultural and historical connections combined with institutions and ties of alliance and partnership can also be an essential source of controlling a given region.(Nye Jr, 2004; Armitage and Nye Jr, 2007)
The struggle for supremacy and rivalry in Central Asia
Russia has a huge surface, which for centuries, has ensured its continuity and status of great power, despite an increasingly fragile economy; and like any great power, Russia also has a space considered its own, namely – the former Soviet space and, above all, the territory of Central Asia. From Russia's perspective, its status as a great power implies rights in its immediate region, a special role in resolving international disputes, cooperation with other great powers and a higher level of autonomy or sovereignty. Medvedev justified Russia's sphere of influence based on its status as a great power, arguing that: Russia, like other countries in the world, has regions in which it has privileged interests. In these regions, there are countries with which we have traditionally had cordial friendly relations, and historically, special relations. (Clint and Andrew, 2017). In fact, Russia exerts this influence out of pride and prestige, and, as Mearsheimer points out, Washington does not seem to agree with Moscow's position, but it must understand the logic behind the decision. This is geopolitics: the great powers are always sensitive to potential threats, close to their own territory. (Mearsheimer, 2014)
Central Asia is the highest risk geopolitical region, becoming a place of interest for the great powers, as we have already mentioned: Russia, US, China, but also emerging powers such as India, Turkey, even the European Union. Energy resources are the main advantage of the area, with about 10% of the world's oil reserves and about 30-40% of global gas reserves. This is not the first time the region has played an important global role as historically it has always been at the intersection of roads, both commercial and as a meeting point for the great civilizations of the world.
It is not a novelty that in Central Asia there are two types of states: the first category of those developed from an economic and military point of view, with the advantage of population and territory: Kazakhstan, Uzbekistan and Turkmenistan; the second category is that of Kyrgyzstan and Tajikistan, which are less developed due to ongoing disputes over natural resources. An extremely interesting and important aspect to note as only Kazakhstan has a direct border with the Russian Federation, it acted during the three decades of independence as a buffer state, thus protecting other states from possible aggression by Russia; on the other hand, this common border also provided Kazakhstan with advantages, such as economic and political ones.
Moreover, being authoritarian regimes, the bilateral relations between all the five republics are far from being good due to several issues like border disputes(particularly between Uzbekistan and Tajikistan/Kyrgyzstan neighbors), for example. So, the following question naturally arises:
Why, nonetheless, is Central Asia important?
During the Cold War, Central Asia was characterized as a forgotten region but, after the collapse of the Soviet Union the geopolitics of this area has changed and the role of the Central Asian region in inter-national affairs has increased considerably (Zabortseva, 2012). In the last decades, Central Asia region became a geostrategic and geopolitical area of competition between old and new great powers such as Russia, European Union, United States and China.
Furthermore, these several nations have tried to exploit the power vacuum created after the collapse of the Soviet Union. The Unites States, for instance, is increasingly present in the region, whose primary goal is to increase its military presence in Central Asia. Its strategic goals include the neutralization of Central Asia and offsetting the Russian and Chinese influence as well as preventing the region from religious radicalization and decreasing Iran's influence. Other players in the race for power include Turkey, Iran and India. It is, however, undeniable that Russia and China have the greatest influence over the region and, the political and economic future will be determined by these two powerful nations (Bendarzsevszkij, 2021).
For the Russian Federation, this region is the sphere of traditional influence, and for many Russians, Central Asia is around Russia, hence it shows a special interest in the development of this region. Vladimir Putin tried to reconfirm the influence, but especially the Russian authority in the region, thus reducing the influence of the United States. However, China's ambitions for the area's economic potential, but especially the lack of clarity of Russia's foreign policy in anticipating the region's future development, make the Russian president's efforts difficult.
These are not the only causes that prevent Russia from achieving its goals; Moscow's effort for hegemony in Central Asia is complicated by the desire of some of the region's leaders to gain special status as secondary leaders under Russian general rule. Indeed, almost all the leaders of the region, no matter how subordinate to Moscow, strive to gain some influence against Russia. One factor that offers, for some regimes, this opportunity, is the oil and gas from the Caspian Sea. The main beneficiaries are Kazakhstan and Turkmenistan (Donaldson, Vidya 2014). This desire of local leaders to get out (but not totally) of the sphere of influence of Moscow, is one of a personal nature, because they were not consulted about the dissolution of the USSR; the reason seems somewhat bizarre, but pride in this region is an extremely sensitive issue.
For the achieving their interests Russia is attempting to combine both defense presence and economic suzerainty through selective integration, boosting ties among a core group of states (Kazakhstan, Tajikistan, and Kyrgyzstan) while pursuing a more limited set of aims elsewhere (Turkmenistan and Uzbekistan) (Mankoff, 2012).
But, despite its 'return' to Central Asia in the 2000s, Moscow no longer has a monopolistic hold over the region. The Kremlin has not tried to reintegrate with the Central Asian states politically. Though Moscow wishes to remain Central Asia's 'number one' partner, it no longer imagines that its presence can be exclusive (Emerson and Boonstra, 2010).
On the other hand, western scholars recognize that for the United States, Central Asia is both strategically and commercially important. During President Clinton's tenure, the first diplomatic, political, and economic ties were established. But after almost 30 years, the United States is perceived as a distant power (in international terms), even if it has invested billions, for example, only in the education of thousands of students in the region.
As a result, for both Russia and the United States, Central Asia is a sphere of strategic influence from a commercial, economic and political point of view. In this competition both states have common interests such as security, economic and energy development, the fight against terrorism and arms and drug trafficking; but, as expected, they also disagree on the promotion of liberal and democratic principles, different definitions of terrorism, and the duration of the existence of US military bases.
The surprise element (?) China
Central Asia has always been important to China's imagination of and action toward its neighbors and the larger world beyond. As the vast middle section of the ancient Silk Road dating back to the Han Dynasty (207 BCE–220 CE), Central Asia connected and bridged China's long-distance overland trade with Europe and the Middle East for many centuries (Chen and Fazilov, 2018). As a historical consequence, China was the second country to recognize the independence of the post-Soviet Central Asian states in early January 1992, following the United States. China's eagerness was mainly attributable to its desire to ensure a stable periphery and maximize its influence with its new and nascent neighbors (Thornton, 2020).
Therefore, with Western powers unable to make sufficiently attractive proposals, given the political and geographical uncertainty of operating in Central Asia, many leaders in the region saw China as a potential alternative to growing Russian influence (Mankoff, 2012: 255). Like Russia, with a common border, China has grown in the trust of regional leaders, thus becoming the most important pole of attractiveness. In addition to economic, energy and trade interests, China will also have its own military bases, somewhere around 2024. This is an interesting fact, because China is Russia's main economic partner and the most important ally in the Shanghai Cooperation Organization. Indeed, China does not want the United States to be able to bring its western borders closer. Moreover, Russia appreciates the fact that, so far, China's expansion into the Central Asian region has been limited to the economic and cultural spheres – those that Moscow believes, either because of its geography or history, can counter them. Moscow has paid very little attention to the possibility of China relying on its soft power in Central Asia to establish security relations or even bases and thus accelerate the decline of Russian influence there. (Goble, 2019) Precisely this strategy of using power soft brought China's influence, but nevertheless the conclusion and the opinion of specialists is that in the issue of security of the region, the leaders of the Central Asian states feel more secure in the responsibility of Moscow.
Is there an European Union influence in Central Asia?
The European Union must apprehend the security related issues as a geographic and conceptual continuum. From geographic point of view, this is applied from the closest frontier from Balkans up to the Caucasians, all along Central Asia and until the Middle East. From conceptual point of view, it includes issues related to political corruption, criminality, ethnic conflicts, local terrorist attacks within the Union and at the outskirts of the Union, up to the global terrorism. (Pogacian, 2015).
Along these lines, from the European Union point of view, the situation in the Central Asian region is viewed with some concern because it is not a politically and economically homogeneous region. While Turkmenistan remains one of the most authoritarian states in the world, with a terrible human right records, Kyrgyzstan stands out for its more advanced democracy. Moreover, all Central Asian states have multidimensional foreign policies, aiming in particular to balance relations with Russia, China, the EU and the US. Relations with Turkey and Iran are also important.
These efforts to strengthen the EU-Central Asia partnership have resulted in what has become the new EU Strategy for Central Asia – Connectivity in Support of Sustainable Development. An ambitious initiative and approach, in which the EU recognizes the strategic role of the Central Asian region in global efforts to promote connectivity between Europe and Asia and stressing that these efforts should benefit the region, the Council states that it looks forward to intensifying cooperation with Central Asia to promote sustainable, comprehensive and rules-based connectivity.
Despite the geopolitical rivalry between the great powers, the EU should continue to expand educational, cultural and research linkages with the Central Asian stakeholders. These areas of cooperation are most likely to have a long-term impact and they do not risk turning into politically sensitive challenges.
Instead of conclusions – Central Asia where to?
The Americans are not loved, the Russians are not believed, and the growing influence of China scares declaring an international observer of the area. At the same time, it must be said that the political elites in Central Asia seem to benefit the most from the growing interest of the great powers in the region, which is not only determined by energy reserves.
In this context, the recent events in Kazakhstan highly disturbed the delicate regional security context. There are more lessons that have to be learned from this reality:
Firstly, as I mentioned before, the Central Asia countries played the score of balancing within the great powers influence and this is something naturally; but this approach is irritating for the great powers strategies and forecast on the medium and long time period.
Secondly, Russian Federation has a problem to deal with. The events took part on its area of influence and affected that so called belt of security and Kremlin doesn't want and need a new context like in the case of the former Eastern Europe.
Thirdly, it is very interesting that NATO and not US are the first to support the interest of the citizens both in Kazakhstan and Ukraine. Nevertheless, NATO means US interests in the sphere of security issues, for majority of Russian political experts, but dealing with NATO instead is something new and Moscow has to adapt its strategy to regional realities and perceptions.
From our partner RIAC
References:
Donaldson H. Robert, Nadkarni Vidya, The foreign policy of Russia. Changing systems, enduring interests, fifth edition, M.E. Sharpe, New York, 2014, 215
Emerson, M. and Boonstra, J., 2010, Into Eurasia monitoring the EU's Central Asia strategy. Brussels: Centre for European policy studies (CEPS)
Goble, Paul, China Will Have Military Bases in Central Asia Within Five Years, https://www.realcleardefense.com/articles/2019/04/09/china_will_have_military_bases_in_central_asia_within_five_years_114317.html
Keohane, R.,The Theory of Hegemonic Stability and Changes in the International Economic Regimes, 1967-1977. Boulder: CO: Westveiw Press, 1980
Kortunov, Andrey, How to stop NATO, https://russiancouncil.ru/en/analytics-and-comments/analytics/how-to-stop-nato/
Mankoff Jeffrey, Russian Foreign Policy. The return of great power politics, Rowman&Littlefield Publishers, 2012, 255
Mankoff, Jeffrey, The United States and Central Asia after 2014, Center for Strategic and International Studies, Washington D.C, 2012, 1-31
Mearsheimer, J. John, Why the Ukraine Crisis Is the West's Fault. The Liberal Delusions That Provoked Putin, Foreign Affairs, Septemer/October 2014, available https://www.foreignaffairs.com/articles/russia-fsu/2014-08-18/why-ukraine-crisis-west-s-fault
NYE, Joseph. S., Soft Power: The Means to Success in World Politics, New York, Public Affairs, 2004
Pogacian, Adrian, European Union's uncertain future. The state of Romanian – Russian relations and the importance of a bilateral dialogue, paper presented at the RAPN Congress, Moscow, 2015
Reach Clint, Radin Andrew, Russian views of the international order, RAND Report 2017, 17
Thornton, S., 2021. China in Central Asia: Is China winning the "new great game"?. Brookings. Available at: https://www.brookings.edu/research/china-in-central-asia-is-china-winning-the-new-great-game accessed 14 February 2021
Valeriano, Brandon, Becoming rivals : the process of interstate rivalry development, Taylor&Francis, 2013, 5
Zabortseva, Yelena Nikolayevna, From the"forgotten region"to the"great game"region: On thedevelopment of geopolitics in Central Asia, in Journal of Eurasian Studies, no. 3, 2012, 168-176
Contesting Russia requires renewed US engagement in Central Asia
When US Defense Secretary Lloyd J. Austin III declared that Washington wanted to see Russia so "weakened" that it would no longer be able to invade a neighbouring state, he lifted the veil on US goals in Ukraine. He also held out the prospect of a long-term US-Russian contest for power and influence.
Mr. Austin's remarks were problematic on several fronts. For one, they legitimised Russian President Vladimir Putin's justification of the invasion of Ukraine as a defence against US-led efforts to box Russia in and potentially undermine his regime.
"US policy toward Russia continues to be plagued by lack of rhetorical discipline. First calling for regime change, now goal of weakening Russia. This only increases Putin's case for escalating & shifts focus away from Russian actions in Ukraine & toward Russia-US/NATO showdown," tweeted New York-based Council of Foreign Relations president and former senior State Department official Richard Haas.
Mr. Haas was referring to President Joe Biden's remark last month, which he subsequently walked back, that Mr. Putin "cannot remain in power."
Leaving aside that Mr. Austin's remark was inopportune, it also suggested a lack of vision of what it will take to ensure that Mr. Putin does not repeat his Ukraine operation elsewhere in the former Soviet Union. That is an endeavour that would involve looking beyond Ukraine to foster closer ties with former Soviet republics that do not immediately border Ukraine.
One place to look is Kazakhstan, a potential future target if Russia still has the wherewithal after what has become a draining slug in Ukraine.
Mr. Putin has long set Kazakhstan up as a potential future target.
He has repeatedly used language when it comes to Kazakhstan that is similar to his rhetoric on the artificial character of the Ukrainian state.
Referring to his notion of a Russian world whose boundaries are defined by the presence of Russian speakers and adherents to Russian culture rather than its internationally recognised borders, Mr. Putin asserted last December that "Kazakhstan is a Russian-speaking country in the full sense of the word."
Mr. Putin first sent a chill down Kazakh spines eight years ago when a student asked him nine months after the annexation of Crimea whether Kazakhstan, with a 6,800 kilometre-long border with Russia, the world's second-longest frontier, risked a fate similar to that of Ukraine.
In response, Mr. Putin noted that then-president Nursultan Nazarbayev, Kazakhstan's Soviet-era Communist party boss, had "performed a unique feat: he has created a state on a territory where there has never been a state. The Kazakhs never had a state of their own, and he created it."
To be sure, Russian troops invited in January by Kazakh President Kassym-Jomart Tokayev to help put down anti-government protests were quick to withdraw from the Central Asian nation once calm had been restored.
Mr. Putin's remarks, coupled with distrust of China fuelled by the repression of Turkic Muslims, including ethnic Kazakhs, in the north-western province of Xinjiang, and the shutdown of Russia's Black Sea Novorossiysk oil terminal, Kazakhstan's main Caspian oil export route, creates an opportunity for the United States.
Last month, Kazakhstan abstained in a United Nations General Assembly vote that condemned Russia for its invasion of Ukraine. Since then, its sovereign wealth fund announced that it would no longer do business in rubles in compliance with US and European sanctions against Russia. This week, Kazakhstan stopped production of Russia's Sputnik V vaccine against Covid-19.
In an apparent effort to stir the pot, Russian media accused Kazakhstan of preventing Russian nationals from expressing support for Mr. Putin's invasion and firing Kazakhs who supported the Russian president's actions from their jobs. At the same time, opponents of the war were allowed to stage demonstrations.
"As Washington policymakers look for ways to counter Russian influence and complicate Mr. Putin's life, helping Kazakhstan reduce its dependence on Moscow-controlled pipelines, reform its economy, and coordinate with neighbouring Central Asian states to limit the influence of both China and Russia might be a good place to start," said Wall Street Journal columnist Walter Russell Mead.
Last month, Mr. Tokayev, the Kazakh president, promised sweeping reforms in response to the January protests.
A high-level Kazakh delegation visited Washington this week to discuss closer cooperation and ways to mitigate the impact on Kazakhstan of potentially crippling sanctions against Russia.
Supporting Kazakhstan would involve a renewed US engagement in Central Asia, a key region that constitutes Russia as well as China's backyard. The United States is perceived to have abandoned the region with its withdrawal from Afghanistan last August.
It would also mean enlarging the figurative battlefield to include not only military and financial support for Ukraine and sanctions against Russia but also the strengthening of political and economic ties with former Soviet republics such as Kazakhstan, Kyrgyzstan, Uzbekistan, and Tajikistan.
Kyrgyzstan and Tajikistan are, alongside Kazakhstan, members of the Russian-led Eurasian Economic Union (EEU), which Mr. Putin, referring to Kazakhstan, described as a bulwark that "helps them stay within the so-called 'greater Russian world,' which is part of world civilization."
The invasion of Ukraine has given Uzbekistan second thoughts. Uzbekistan failed to vote on the UN resolution, but Uzbek officials have since condemned the war and expressed support for Ukraine's territorial integrity.
As a result, Uzbekistan appears to have reversed its ambition to join the EEU and forge closer ties to the Collective Security Treaty Organisation (CSTO), the region's Russian-led military alliance.
"The way Central Asia thinks about Russia has changed. While before, Russia was seen as a source of stability, it now seems that its presence in a very sensitive security dimension has become a weakness for regional stability, sovereignty, and territorial integrity," said Carnegie Endowment Central Asia scholar Temur Umarov.
"I think that Central Asian governments will seek to minimise the influence of Russia, which will be difficult to do, but they have no choice since it has become an unpredictable power." Mr. Umarov predicted.
Turkmenistan's Presidential Elections: What to Expect from the New Head of State?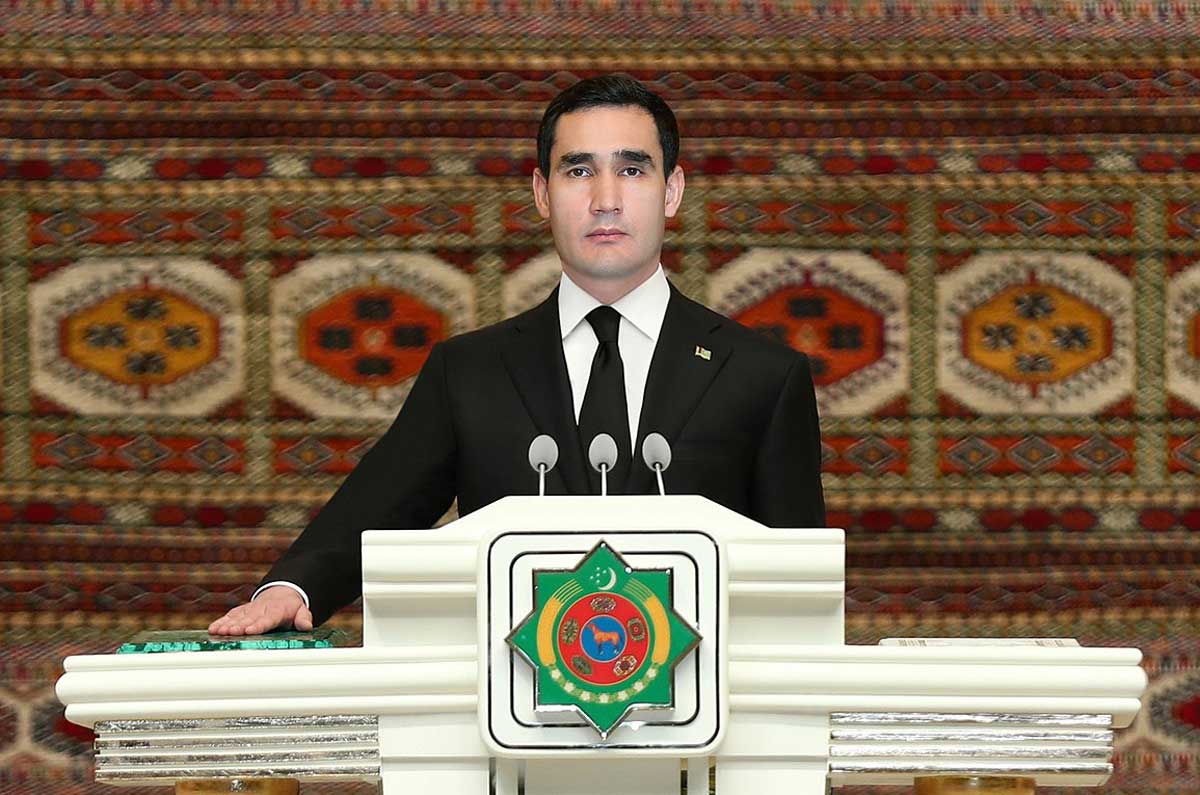 Not much is known about Turkmenistan – it is a rather closed-off country. While fairly credible information on the nation's foreign policy can be found, there is no opportunity whatsoever to glean credible information on its economy, society and domestic policy. This article is an attempt to forecast the new president's agenda by looking back to the presidential elections of the past.
Serdar Berdimuhamedow's Rise to Office
Serdar's father, Gurbanguly Berdimuhamedow, was in power since 2006. He won the latest election of 2017, securing 97% of the votes. The Constitution of Turkmenistan stipulated that the next election was to be held in 2024, but Berdimuhamedow announced an early vote in February 2022, marking the end of his 15 years in office. He specifically emphasized that he did not intend to run for president, instead remaining head of the Halk Maslahaty, the upper chamber of Turkmenistan's parliament: "I support the idea that young leaders who have been brought up in a spiritual environment and in accordance with the high requirements of our time should be given an opportunity to lead our country," he said on the occasion. "As the Chairman of the Halk Maslakhaty, I now intend to direct my vast life and political experience to this area."
Political pundits and the media rushed to declare that Berdimuhamedow was preparing for a transfer of power. Special emphasis was laid on the fact that Serdar Berdimuhamedow, the president's son, recently turned 40, which is the minimum age to become president under Turkmenistan's Constitution. One of the possible reasons for the president's retirement was his health, which can neither be confirmed nor disproved on the basis of the available information.
Two days into the statement by Berdimuhamedow Senior, on February 14, 2022, Serdar Berdimuhamedow's candidacy was indeed proposed at the meeting of the ruling Democratic Party of Turkmenistan.
Two more days after, the Agrarian Party of Turkmenistan proposed the candidacy of Agajan Bekmyradov, deputy head of the Mary Region. On February 18, 2022, it was announced that at least six other candidates would compete for Turkmenistan's presidency if they collected enough signatures. Then, two candidates emerged on February 19 – Berdymammet Gurmanov (a doctor from the Balkan Region) and Perhat Begenjov (a school principal from the Lebap Region). On February 22, more candidates were registered, most prominently Hydyr Nunnayev, Vice Rector for Research at the Turkmen State Institute of Physical Culture and Sports. The registration ended soon after, and the electoral campaign began on February 23.
As expected by observers, Serdar Berdimuhamedow took the election in a landslide. It should be noted, however, that the share of his supporters (72.97%) looked more realistic than the last result of his father.
Who is Serdar Berdimuhamedow: How He Prepared for His Presidency and What to Expect
On March 19, 2022, Serdar Berdimuhamedow officially became Turkmenistan's third president.
Serdar Berdimuhamedow was born on September 22, 1981, in Ashgabat. He graduated from the Turkmen Agricultural University as an engineering technologist in 2001, at about the same time when his father, Gurbanguly Berdimuhamedow, started his political career. Berdimuhamedow Senior provided his son with plenty of opportunities to explore the many levels and dimensions of civil service.
The first step was to acquire some experience in foreign policy. In 2008–2011, Serdar Berdimuhamedow held the post of minister-counsellor in the Embassy of Turkmenistan to the Russian Federation. During that period, he graduated from the Diplomatic Academy of the Ministry of Foreign Affairs of Russia with a degree in International Relations. In 2011–2013, Serdar Berdimuhamedow worked as an adviser in the Permanent Mission of Turkmenistan to the United Nations in Geneva, where he studied European and International Security at the Geneva Centre for Security Sector Governance (DCAF). On returning from Switzerland, he became Head of the European Department at Turkmenistan's Ministry of Foreign Affairs, overseeing the country's relations with the entirety of Europe. In 2016–2017, he held the position of Head of International Information of the Ministry of Foreign Affairs of Turkmenistan. Finally, in 2018, he became Deputy Minister of Foreign Affairs of Turkmenistan.
It should be noted that Turkmenistan's permanent neutrality status—officially confirmed at a United Nations General Assembly meeting on December 12, 1995, during the rule of Saparmurat Niyazov (Turkmenbashy), but largely thanks to the efforts of Minister of Foreign Affairs and Vice Prime Minister Boris Shikhmuradov—is a key trait of the country's identity in foreign policy. Serdar Berdimuhamedow has picked up the baton of this tradition. Since 1995, Turkmenistan has not been part of any bloc or integration, even opting to be an associated member rather than a full member of the Commonwealth of Independent States. This allows the country to pursue a pragmatic multi-vector foreign policy based on engaging with all interested countries in hydrocarbon trade. In his inauguration speech, Serdar Berdimuhamedow declared that he would be committed to the "principles of neutrality and good neighbourhood."
Oil and gas remain the most important dimension of Turkmenistan's economy: gas accounts for the majority of the country's GDP. The new president has dabbled in this as well: in 2013, he was appointed Director of the State Agency for Management and Use of Hydrocarbon Resources.
Turkmenistan's notable feature is that the president is often perceived as a "leader" in science and the arts. Saparmurat Niyazov actively contributed to history, religion and literature, and Gurbanguly Berdimuhamedow published works on a wide range of topics, most of all medicine and healthy living. In Turkmenistan's political culture, the subject taken up by the president becomes the key focus of the country's ideology. Having obtained degrees of Candidate of Technical Sciences (roughly equivalent to a PhD) in 2014 and Doctor of Technical Sciences (a still more advanced degree) in 2015, it is quite possible that Serdar Berdimuhamedow will start publishing on technical and economic issues, technological innovation, etc.
In 2016, the future president started his career in domestic policy: in November, he was elected member of the Mejlis (lower chamber of parliament) of Turkmenistan. The following year, he became Chairman of the Legislative Committee.
In 2019, Serdar Berdimuhamedow was appointed head of the Ahal Region, a key province where the capital is located as well as where the politically dominant Teke tribe lives. In 2020, Serdar Berdimuhamedow was appointed Turkmenistan's Minister of Industry. After a year in this capacity, he was appointed Vice Prime Minister, which equates to being the "second in command" in the country, since the president and the prime minister are one and the same person. It is from this office that Berdimuhamedow Senior had risen to the rank of president once Saparmurat Niyazov passed away. At the same time, Serdar Berdimuhamedow was appointed to the State Security Council of Turkmenistan.
What Should We Expect from Turkmenistan's Third President?
Serdar Berdimuhamedow started his presidential term by dismissing the government, which was entirely in accordance with the Turkmenistan's Constitution. With this, he's set about forming new government and elaborating new policy. Experts are still out as to what his rule will be like. Some say that Berdimuhamedow Junior will maintain the system his father had erected. Others, including the author, expect that he may carry out some reforms, albeit at a limited scale.
The first reason why we could expect reforms from Serdar Berdimuhamedow is tradition. Serdar's father likely advises his son to make the same political steps he made himself when he rose to power.
In this context, we may recall that Berdimuhamedow Senior's presidential term started with moderate reforms. In large part, it was due to his background: unlike most heads of post-Soviet states, who came from business, military, security or intelligence agencies, or from the Soviet political establishment, Berdimuhamedow Senior was a representative of intelligentsia, just like Shavkat Mirziyoyev, the current President of Uzbekistan. Before his political career, Gurbanguly Berdimuhamedow was quite a successful dentist.
Berdimuhamedow Senior did away with some of Saparmurat Niyazov's most notorious policies governing culture and everyday life, like the ban of opera and ballet as "contrary to national traditions." In the social and economic domains, the second president made every effort to redress the utter breakdown of education and healthcare that occurred under Niyazov.
Certainly, when it comes to the political part, it is unlikely that Berdimuhamedow Senior will advise his son to repeat his history of reforms to the letter. The cult of Saparmurat Niyazov, who had declared himself a "prophet equal to Mohammed," was quietly laid to rest. Berdimuhamedow Senior also replaced all the officials installed by Niyazov, with the most active "cleansing" taking place from mid-2007 to early 2008. Among those who lost their posts were key security and military officials, the Minister of Energy, Minister of Automobile Industry and Construction, Prosecutor General and Supreme Court leadership, as well as a number of other key figures. A significant number of political prisoners convicted under Niyazov were set free through the work of extrajudicial commissions. This time, however, the only political change we can expect is to see more younger faces, but even that would likely happen gradually.
Second, when speculating about possible reforms, we need to remember that Turkmenistan is undergoing a deep socio-economic crisis caused by an ineffective state bureaucracy and a less than advantageous gas contract with China.
Reports about the country's progress in the fight against COVID-19 are also contradictory. According to the official sources, Turkmenistan's healthcare system was well prepared for the pandemic: Gurbanguly Berdimuhamedow said that healthcare facilities are receiving all the resources they need. It is important to note that Berdimuhamedow served as the minister of healthcare under Niyazov, so effective medicine is one of the pillars of his legitimacy in his post. At the same time, opposition sources paint a different picture: a dire need of beds, qualified doctors, testing facilities and personal protective equipment. Furthermore, opposition sources report that mass gatherings were held in Turkmenistan from March to April 2020 because political celebrations were not cancelled out of ideological considerations.
Crisis in the neighbouring Kazakhstan, another post-Soviet commodity exporter, is an important circumstance that reflects on risk assessment of the Turkmen leaders. During the civil unrest of January 2022, Turkmen security forces were put on high alert, and it was then that the decision to convene the upper chamber of parliament was made, which the president used to announce extraordinary elections.
Reforms may not only help to resolve difficult domestic situations, but also to successfully overcome challenges in foreign policy. If the civil war in Afghanistan escalates, hostilities might spill over the Turkmen-Afghan border. Other foreign policy risks include the consequences of mass migration into Turkey. Many of the Turkmen migrants have fought in Syria, and their return may create certain risks for the government.
Given the current reality of Turkmenistan, an important factor in maintaining the stability of the existing regime could be Berdimuhamedow Senior, who is apparently going to follow the Singapore/China model by gradually transferring power to his heir—much as Lee Kuan Yew and Deng Xiaoping did in their time. On the whole, a gradual transfer of supreme power from father to son is not new on the post-Soviet soil. This has been done by Heydar and Ilham Aliyev in Azerbaijan, and a similar process is currently unfolding in Tajikistan.
Speaking about reforms in Turkmenistan, we should understand that they will be rather limited, mostly aiming at economic aspects – specifically, expanding foreign investment opportunities and modernizing the country's economy. Far-reaching political reforms, however, do not appear to be on the agenda. The Turkmen government's main focus seems to be maintaining stability in a difficult international situation. It may find a possible model for economic reform in the experience of the neighboring Uzbekistan or Kazakhstan, both far ahead of Turkmenistan when it comes to modernization.
Russia may benefit from enhancing its economic ties with Turkmenistan, especially given the current foreign economic environment. Export items likely to be in demand on the Russian market include Turkmen vegetables, fruit and cotton textiles. The experience of quickly expanding trade with Uzbekistan after Mirziyoyev began his reforms may prove useful in this regard.
From our partner RIAC
Iran capitalises on Central Asian vacuum created by the Ukraine war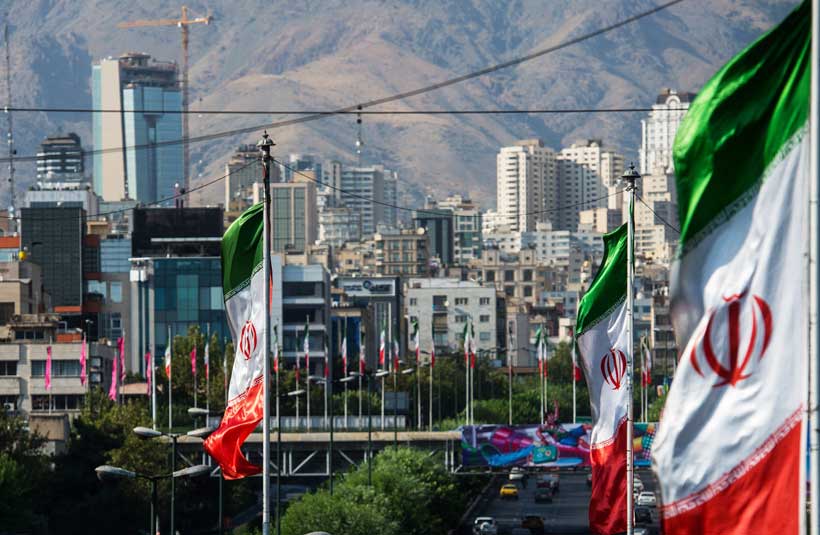 Anti-Iranian protests in Afghanistan and the stabbing of three clerics in Iran threaten to cast a shadow over Iranian efforts to capitalise on the fallout in Central Asia of the Russian invasion of Ukraine.
The protests at Iran's diplomatic representations in Kabul and Herat erupted after videos went viral on social media allegedly showing police beating Afghan refugees in Iran.
Shouting "Mag bar Iran" (Death to Iran), protesters set the Herat consulate's door on fire and destroyed security cameras.
Iranian and Taliban officials sought to downplay the incident. They said 'rogue elements' and forces seeking to stoke unrest had staged the protests.
The protests erupted almost a week after two Iranian Shiite clerics were killed and a third injured in the conservative religious stronghold of Mashhad in a knife attack by an allegedly Afghan Salafi immigrant. The attack occurred at the shrine of Ali Al-Ridha, the eighth Shiite imam.
The incidents cast a shadow over efforts by Iran to exploit geopolitical opportunity that initially emerged with the US withdrawal from Afghanistan in August of last year and has potentially been significantly enhanced by Russia becoming bogged down in the Ukraine war.
The Ukraine conflict means that Russia is less focused on Central Asia. It also casts a shadow over Russian security guarantees for Central Asian states, including Kazakhstan, Kyrgyzstan, and Tajikistan, that are members of the Collective Security Treaty Organization (CSTO).
And it casts a different light on past statements about Kazakhstan by Russian President Vladimir Putin. In January, the Kazakh government asked the CSTO to help end mass anti-government protests.
Russian and other CSTO troops have since left the Central Asian state, but statements by Mr. Putin made weeks before the intervention linger.
Using language reminiscent of his pre-war references to Ukraine designed to lay the groundwork for an invasion, Mr. Putin told a news conference in December that "Kazakhstan is a Russian-speaking country in the full sense of the word."
At the time of the 2014 annexation of Crimea, Mr. Putin asserted that then Kazakh president Nursultan Nazarbayev, Kazakhstan's Soviet-era Communist party boss, had "performed a unique feat: he has created a state on a territory where there has never been a state. The Kazakhs never had a state of their own, and he created it."
Mr. Putin went on to say that Kazakh membership of the five-nation, post-Soviet Eurasian Economic Union "helps them stay within the so-called 'greater Russian world,' which is part of world civilization."
Central Asian states have been careful not to condemn the Russian invasion. Still, they have reportedly rebuffed Mr. Putin's request that they recognize Donetsk and Luhansk, the two breakaway Russian-backed Ukrainian regions.
Beyond geography and Russia's security presence in the region, Central Asians need to consider close economic ties with Russia, including the flow of remittances by Central Asian migrant workers that have taken a significant hit because of the Ukraine conflict.
In that environment, Iran, particularly if a revival of the 2015 international nuclear agreement lifts US sanctions, has much to offer landlocked Central Asia.
US and Iranian negotiators are near a make-or-break point on resurrecting the agreement that curbed Iran's nuclear program but was thrown into disarray after former US President Donald J. Trump withdrew from the accord in 2018.
Iran believes that its opportunity in Central Asia is enhanced because it offers one of the few alternatives to a full embrace by China in the absence of Russia and the United States.
Like much of the rest of the world, Iran has refused to formally recognise the Taliban government as long as it does not demonstrate inclusivity.
Nevertheless, trade with Afghanistan, which hosts multiple land routes to landlocked Central Asia, remains brisk at approximately USD$2.9 billion a year.
Moreover, Iran is discussing with the Taliban the revival of an ambitious rail project that would initially connect Herat to Khaf in north-eastern Iran but ultimately be extended to connect five Central Asian countries.
"This rail line can also link Afghanistan with Iran's southern ports," said an Iranian transport official.
The project is part of a proposed US $2bn Five Nations Railway Corridor (FNRC) which would run 2,000 kilometres from China through Kyrgyzstan, Tajikistan, Afghanistan, and Iran.
The project takes on added significance as US and European sanctions against Russia dash Russian, Iranian and Indian hopes for a North-South Transport Corridor (NSTC) that would link India to Afghanistan, Central Asia, Russia, and Europe through Iranian ports.
Iranian and Indian were touting the corridor before the Ukraine
invasion as a viable alternative to Egypt's Suez Canal and an addition to China's Belt and Road Initiative.
In the past year, Iran has also increased military and security cooperation with Central Asian states. Last year, Iran and Tajikistan established a joint military committee that will focus on counterterrorism.
Afghanistan's neighbours – China, Russia, Pakistan, Tajikistan, and Uzbekistan – gathered in Tehran in October to discuss containing the security fallout of the Taliban takeover in Kabul.
Despite taking advantage of Russia's self-inflicted predicament, Iran will want to retain good relations with Moscow even if the nuclear agreement is resurrected and US sanctions are lifted.
Iran has no guarantee that the accord will remain in place if US President Joe Biden loses control of Congress in this year's mid-term elections or a Republican, possibly Mr. Trump, wins the 2024 presidential election.
"Manoeuvring in Central Asia makes eminent sense for Iran. However, that will not please multiple players. Iran, therefore, needs to ensure that it doesn't close any doors as it fiddles in backyards that everyone is interested in," said a Western official.