The COVID-19 pandemic has clearly demonstrated the link between digitalization and development, both by showing the potential of digital solutions and by laying bare the significant digital divides that still exist. Digital transformation means the new development paradigm change and its process of the whole social fabric of value creation, management, use, and distribution by using disruptive technologies including AI, digital data, connectivity, and network. E-government, platform enterprises, payments via the cloud, streaming entertainment, and social networks are some examples.
In this regard, the Fifth Session of the Asia Pacific Information Superhighway Steering Committee (AP-IS SC-5) adopted the AP-IS Action Plan 2022-2026 on 25 November 2021. The Action Plan consists of three main pillars with 25 actions centered on Connectivity for All; Digital Technologies and Applications, and Digital Data. One of the key focus areas under the pillar of Connectivity for All is e-resilience. It is identified as essential to accelerate digital transformation.
E-resilience is essential for the operation of a digital economy and society in the long term. The ability of a society to resist, accommodate, adapt to, and recover from the effects of shocks including disasters, in a timely and efficient manner can be measured through resilient ICT infrastructure.
In this connection, ESCAP has developed a new ESCAP e-resilience monitoring dashboard, which combines all ICT indicators into four thematic pillars of assessment of e-resilience readiness, in the background of hazard and exposure scoring: (i) ICT infrastructure as a physical basis, (ii) ICT policy in various sectors, (iii) the role of ICT in data management, and (iv) the role of ICT in creating new systems and applications. The e-resilience dashboard offers visually appealing Internet speed maps for various economic groups as well as risk maps, ranked by the degree of risk for each country. For example,
E-resilience of ICT infrastructure scores low across several indicators. Internet penetration in Bangladesh and Afghanistan is at 15 and 14 per cent, respectively. Cross-sectoral coordination among government agencies and telecom operators is lacking and creates problems in these countries. Security challenges in Afghanistan pose considerable impediments to the laying of optical fiber cable networks. There is much room for improvement in Kyrgyzstan (38 per cent) and Mongolia (47 per cent), which could be attributed to the lower use of computers. Although, Kazakhstan, a landlocked developing country, demonstrated the highest level of internet penetration regionally (79 per cent), the structural and societal barriers reduce the affordability and access to broadband networks in rural areas and lower the e-resilience readiness of the country.
ICT policy in different sectors in the least developed and landlocked developing countries does not provide a full picture of how to equip policymakers on disaster risk reduction measures. Cybersecurity regulations and cross-sectoral deployment are lacking as well. DRR measures and e-resilience are weak in most least developed countries and landlocked developing countries, including Afghanistan, Bangladesh, Kazakhstan, Kyrgyzstan and Mongolia, despite the efforts and investments made in ICT infrastructure improvement and enabling regulatory environment.
The importance of partnerships and cooperation to continue e-resilience monitoring and actions includes highlighting the need to collect ICT data. The e-resilience readiness metrics of ESCAP organize this data under four pillars to assess progress towards 2030 through digital foresight planning, considering the abilities to respond to hazards and exposure.
For example, in Japan, it was found that the earthquake and tsunami in the east in March 2011 destroyed more than 56,000 households. In this regard, the country has contributed to the relocation of power lines according to new requirements and has compelled all municipalities and prefectures to make plans to replace overhead cables with underground ones.
One illustrative example is the current developments in the policies of Bhutan, which is entering into a partnership with Skylink to ensure that the population has access to low-orbiting satellites, providing internet access to support the development of a third national language around coding and software programming language. Computer software, apps, and websites are created by the coding language.
The ICT technology should serve the economy, and, in turn, the digital economy must support the environment and society. The shared vision among businesses and the government in Thailand defines the digital economy as a transformative economy that maximizes digital technologies in all socio-economic activities. This understanding will influence infrastructure, innovation, data, human capital, and other digital resources.
In summary, e-resilience is an essential foundation for achieving an inclusive digital society based on strong partnerships and regional cooperation.
International Migration:Globalization's implications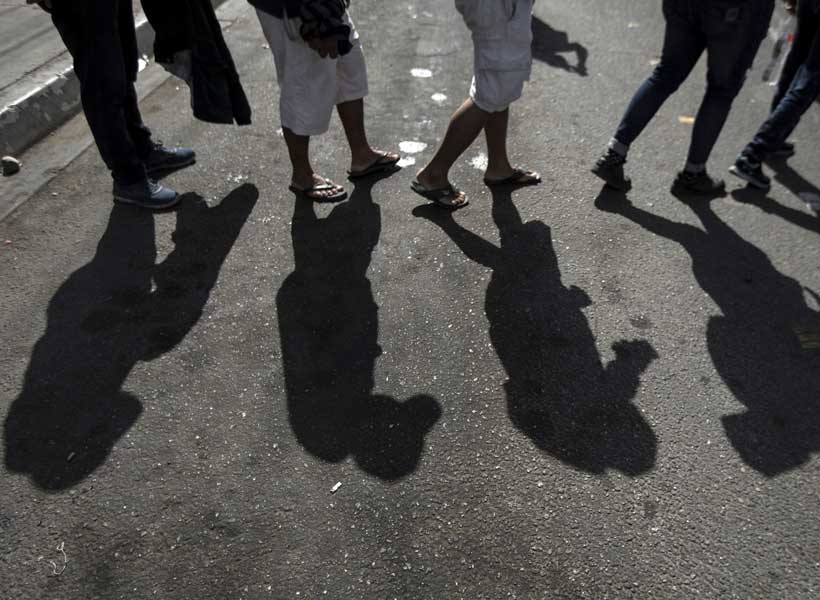 Abstract: International migration in the globalized world is a highly complex phenomenon. The complexity is because of the vast number of governmental and non governmental international conventions and laws which was unprecedented in the world before the second world war. When there was no convention or international definition of migration, any person trying to cross borders was perceived as an invader or an acceptable being in the highly charged nationalist societies across the globe. The end of the second world war and userhing of the internationalist movement laid the foundations of modern international migration, and it was not until the 1980 when the free trade movement swept across the globe causing the softening of border regulations and imposing international border constitution regulated by International conventions, this softening allowed the movement of millions across the borders in various regions. This study is aimed at uncovering various aspects related to international migration, like globalization's implications.new institutional approach by international conventions, Push and Pull factors, and labour related aspects of International migration. The study by focusing on these various factors will conclude that the modern migration is too complex and diverse to be explained by only one theoretical paradigm.
Introduction.
Modern day migration has a diverse classification system, encompassing both micro and macro levels, every factor is further listed into various sub factors, all the factors together form the modern theoretical takes on International migration. The Onset of the globalized world brought its dangers with itself, the softening of borders not just allowed the movement of migrants but also started the making on International criminal syndicates, also known as transnational criminal networks, and today in a highly globalized world these organized crime syndicates poses a grave threat to citizens of each country as well as people who want to migrate to other countries, these criminal syndicate used them as a shield and also as a workforce to drive their nefarious agendas and business (Castles and Miller, 1998). This example is relevant because on the practical side our urge to explain the phenomenon of International migration through a single theoretical lens. The modern world operates on a set of globally agreed rules and laws, also as known as a rule based order, in this system of global governance, every international migrant is subject to be treated with dignity and respect and wont go through harsh treatment and torture and after their capture they must be treated according to national and international laws (International Migration: A Very Short Introduction, 2016). This another aspect also shows that pre world war II methods to deal with international migrants are now almost obsolete, with some scattered incidents in the world and some populist surges in Europe is reshaping the decades old institutional based approaches to international migration. Germany which is considered as the heaven for international migrants activated a far right group which goes all out on Germany's current government policies on facilitating international migration (Linhard and Parsons, 2019). The involvement of the national and international organization and weaving a web of policies on international migration exposed us to the highly regulated practical side of international migration. The number of literature being made on the international migration and the problems explained in it shows a growing complex nature of the international migration. In this study we will explore various aspect of the modern migration and will prove that trying to get it explained through one single theory is not just incorrect but illogical, as the phenomenon is now enshrined in the multilateral institutions as well as well explained and adopted to the national governments through their treaty commitments, forming the institutional basis of it (Cambridge University Press, n.d.). The International migration has different undertones and meanings in different regions, and this diffusion in meaning and understanding too show the behavioral and psychological side of International migration. The current pandemic further made it complex as the US President accused China of causing the new coronavirus outbreak and ethnicizing a microbe. The anti migration policies of several European and US administrations shows a treatment of migrants as per the pre WWII methods (Routledge & CRC Press, n.d.).
Globalization and International Migration.
Globalization proved to be the main impetus to launch a modern wave of human migration. This new migration is different from the past migrations, in the highly interconnected world known as global village, the digital revolution helped people of all races, color and greed heard and count in the digital space (Belfer Center for Science and International Affairs, n.d.). The skills, education systems and having diverse backgrounds allowed the Major powers to outsource talents not from its own territory but attracting and inviting international talents from across the globe. The globalization theory and various labour and economic theories briefly explain this aspect of international migration. The emergence of Apple Inc. and Google made the world a different place. A place in which commodities were not the only moveable assets, but talent became a new commodity and the current CEO of google made this claim quite clear as Sundar Pichai an Indian born and raised techie is leading the world's largest and greatest tech conglomerate (Amazon.com, 2020). Apart from the talent hunt of major powers, the labour from third world also saw moving of their population to other countries and in the process of this migration,the migrants not just formed the new pattern but enabled those countries to rise from the ashes as the migrants became the backbone of their economies, rebuilding and reconfiguring their societies, the Gulf region is best known for this sort of migrant movement. India being less developed two decades and Arab region more developed compelled many Indians to go to the Gulf countries, as India regain its economic push the Indians in gulf region now serves as the harbinger of new era in gulf India relations, as mighty Gulf countries are now on par with the new India in the form of an economic powers. This one theory of globalization and labour movement can explain the stated factors of the international migration, but it cannot keep on explaining other diverse factors involving the international migration and its patterns. Economic interdependence also helped build a new labour environment as the International migration became a dominant force in the 21st century (Sudmeier-Rieux et al., 2017) .
Institutional Theory.
As mentioned earlier in the preceding section that after the end of the world war II, the Wilsonian vision of international society was formally realized when the Bretton Woods Conference established the world first economic system, which was truly global in nature, the establishment of Bretton Woods system was thus not just limited to the economic sphere but soon spilled into other domains of human life, and forming a web of conventions which are now in thousands, and form the basis of International society today, including the International Migration (By Bloomsbury Professional, 2012). The Institutional theory is one sound explanation of the international migration encompassing its many contemporary problems, as it clearly suggest and divide two main justifications and assumptions, that non profit angle of it is always optimistic while the profit angle of any organization involved in human migration always bring havoc and problems for the non profit angle as well, institutional theory talk about all the frameworks and organizations of international migration (By Bloomsbury Professional, 2012). The United States is known to have tough migration laws, but when it come sto treatment of the migrants caught in the middle of their journey enabled by the profit seeking organization which provide them with the counterfeit documents and paperwork, but as the modern border control system is matured enough, and derive its power from the biometric identification and Rfid technologies, it is almost impossible to penetrate major countries with counterfeit documents. The profit and non profit models are directly at odds in scenario, as the non profit organization blame profit based organization for tightening of the borders as governments precipatte even the skilled workforce with valid documents and suspect them, until they check them through harsh checking measures (Amazon.com, 2019). The institutional theory of migration is mainly associated with the practical side of migration and helps oversee the practical development in the international migration arena, as though migration policies and laws are adopted in many countries, the border investigation and inquiry protocols, in case of counterfeit documents the custody of a person involved in forgery. The recent Libyan Civil War, incited a huge wave of human migration from Middle East to Europe via the Mediteranean route, the crisis was exacerbated by the profit seeking elements as well as call from non profit organizations to accommodate thousands of families from the war torn countries like Libya and Syria, the harsh treatment from the Greek coast guards and other European countries made it clear that developed countries now see international migration differently and they showed their this intent through various addresses at the multilateral as well as national organizations (Amazon.com, 2019) .
Labour Aspect.
The post world war II economic system is the main factor that people from the underdeveloped and developing countries prefer to get work in the developed countries. The main factor is the post world war II monetary system, in which the dollar emerges as the world currency. The graduated difference between national currencies of countries and their values compel people to go and get jobs in other countries, because the remittances they send to their countries will almost double or triple in value, this aspect of International labour is the most attractive feature for people to think about migrating to another country. Once a person gets a job in some other countries and they learn to earn money and settle down there they often go to migrate their family there to earn more income (Panizzon et al., 2015). The labour aspect is the primary and marco reason for human migration. The financial benefit and security is at its peak in the West, owing to their great constitutional tradition which ensures income security to all. In underdeveloped society, the governments are mired by corruption and thus they fail to resurrect a welfare based system for people and thus compel people to leave their countries (Routledge & CRC Press, n.d.).
Push & Pull and the contemporary International Migration.
The points raised in the preceding section also talk about the push & pull aspect of International migration. The violence induced environments discussed in the form of Libya and Syria civil war also fits in the Push aspect of contemporary human migration. The attractive salary abroad, good living standard and peaceful environment make the push and pull aspect the leading factor in today's massive human migration across the maritime boundaries. The continental borders are well guarded and left little room for intruders to make it to mainstream society, but the maritime borders are comparatively well stretched and are poorly guarded, but in case of European Union and US, the maritime spaces are extremely well guarded make it impossible for migrants to cross through it, the recent human tragedies in medteranean is a proof that mass migration through seascapes are extremely dangerous (Shrestha, 2016) Even fulfilling the legal requirements for migration in today's world don't ensure a secure place in those societies as they are growing wary of new entrants as the global economy contracts following the 2008 recession.
Conclusion.
All the aspects highlighted under road headlines, shows various theories explaining diverse aspects of the international migration, to encompass every aspect of the International migration under one theoretical lens it's practically and academically inaccurate, and will leave out a huge void in explaining the broader issues in contemporary International migration. The diffusion of supply chain into the global value chain to some extent capped the further worsening of international migration as the emergence of factories in the south offered good earning opportunities to people. The contemporary trends suggest that violence, civil wars, weak prosecution system, weak witness protection systems and governmental corruption to exacerbate international migration, while the attitudes in West towards migration will create hurdles for the newcomers, all these aspects are diverse and need separate theoretical paradigms with distinct scholarships and technical details to explain all these distinct phenomenons in the broader field of International migration, thus it is technically not feasible to propose a unified theory to explain international migration.
Thrift with Purpose: Navigating the Path to Conscious Fashion
Thrifting is more popular among post-Millennial and Generation Z teenagers. If it helps to explain to people who don't know, a thrift store (second-hand shop) is a place where you can buy second-hand appliances at low costs. What sets thrift store things apart is that they are old (but not damaged beyond use), mostly vintage designs, and cheap. Another thing is being Eco Friendly.
Sustainable Fashion & Thrifting
You will notice that in the international fashion industry, to sustain the clothes, they are making them with emphasis on not harming the environment in the production part. The point is that the world is pretty sick. Only if you protect the world around you will you live long. The weekly update collections of Fast Fashion Brands and clothing waste produced by the thousands and tens of thousands of clothing waste is becoming more and more.
There will be questions about what happened when they are produced. Believe it or not, it takes 1,800 gallons of water to make a pair of jeans at home. The production of one piece of cloth emits harmful gases equivalent to the fumes emitted by a vehicle traveling 80 miles. Most of the international clothing factories are located near streams and rivers. The chemicals that come out from there damage the water and soil as well as pollute the air. There is almost nothing good for the environment.
Why Thrifting?
Thrifting is compatible with two of the things that must be done to preserve the environment. Thrifting is going along the path of Reuse, Recycle, so if you love the world, do Thrifting. The fashion and textile industry may not be able to solve the problems completely, but in this way, we can reduce the carbon footprint as much as we can. There is no reason why small steps cannot add up to one big step.
When producing new clothes, new linens, and new natural resources, including water and energy, must be used. In addition, the clothes are worn once, after the end of the particular trend, it accumulates on the earth and releases greenhouse gases, causing global warming. When they wear thrift (second-hand) clothes, instead of piling up somewhere in the world, they circulate among these people. Therefore, compared to buying new clothes like fast fashion, buying old clothes is more environmentally friendly.
Other than the high price of really good fabrics, thrift stores are usually cheaper. From shirts, pants, shoes, hats, everything you need is available at affordable prices, and people from the grassroots to the middle class buy it. Because the resources that have already been extracted are returned to people through this thrift market, the use of thrift reduces the environmental impact to a certain extent.
The Illusion of Thrifting
But every time you buy thrift, you can't say it's environmentally friendly. The problem is that thrift also has a lot of products from fast fashion companies. Thrifting has become like fast fashion. Discarded fabrics end up in the second market, the thrift market. Since these fabrics are recycled, they are natural for the short term. But people may think about it cheaper and more fashionable, they buy more and more. Consumerism, which buys more than it needs, is a problem of running out of natural resources. After wearing it 1 or 2 times, throw it away when you don't need it anymore. So, it has become an illusion of fast fashion. Thrift shopping is better than buying new if you really need it.
Making Informed Choices for a Sustainable Future
If you buy thrift, buy only what you really need, rather than buying more. If you need a blazer, buy a blazer. If you buy it because it's cheap or beautiful, it's not good for the environment. When you buy it, you can wear it in a variety of ways. Be sure to be patient and choose a design that will not be out of date (timeless). If you buy new, buy clothes that have the least impact on the environment. (For example, fashion produced by sustainable brands and local small businesses). If Someone had to answer the question, whether buying thrift clothes is beneficial or harmful for the environment is a matter of buyer's choice. The thing is to be mindful and choose and buy carefully.
Populist Cult: Democracy's Peril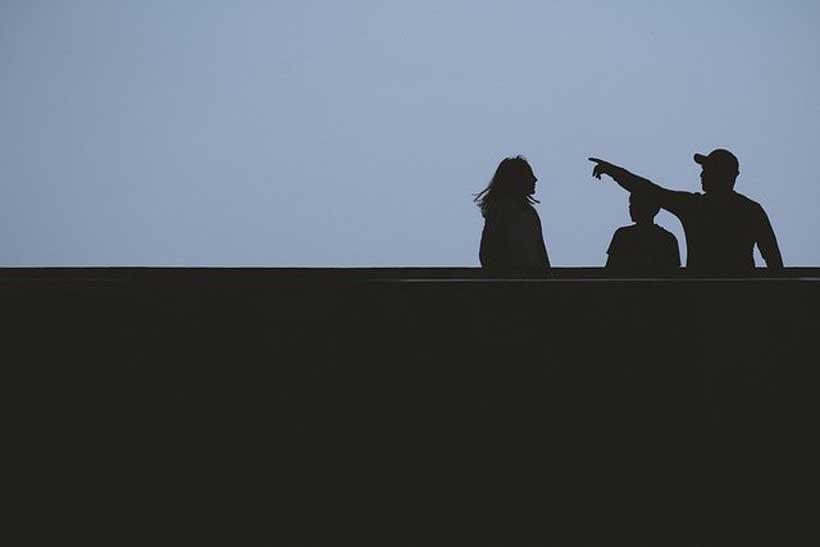 Throughout history, numerous examples exist of leaders who veer away from democratic principles, captivating the masses and building their foundations on alternative grounds. In his book "The Emergence of Illiberalism," Craig Calhoun highlights that populist leaders, in their pursuit of unrestricted expression and rule of law, are often willing to disregard constitutional norms. Through anti-pluralistic tactics, they not only undermine the very foundations of democracy but also erode public trust in democratic institutions of all kinds.
The essence of democracy lies in the promotion of democratic values through strong leadership. Dissatisfaction with democracy often stems from populist leaders who, driven by their cult of personality, opt for undemocratic processes to sway people towards unlawful means for personal gains.
Populist have long known for conspiring festoon, which starts with promises of democratic resistance and ends with animosity for democratic dispensation. The world have witnessed many profane incompetent leaders which vow on streets rather on parliamentary opposition floors to regain their lost glories. They tend to fit the population in anti-pluralist mold by posting their party and ruling leader only true and express legitimacy and popular will. They challenge democracy by harbor blatantly the extremist- illiberal elements such as religion, ethnic, race backgrounds to gain sympathies and become a cult for flourishing democracies.
With the support of the people, these populist leaders scrutinize and dismantle the opposition without any inclination to learn or rectify their self-aggrandizing behavior. Critical thinking and logic become casualties in their conspiratorial agendas. To regain trust, they often resort to public demonstrations and speeches, employing different tactics to conceal their flawed policies during their reign.
These kind of means proved to put a country on vandalism because politics of container was never bode with stability. Street protests are akin to a vendor attracting customers with an engaging personality and attractive facade, but failing to convince them to return and purchase rotten fruits they have already bought.
Comparing various Western European and third-world nations, it becomes clear that populism, combined with illiberal and religious fads, contributes to the failure of democracy. Social media, acting as a fertile ground, provides tools for marginalization. Turkey serves as an example, where the European Centre for Populism Studies highlights the decline under Tayyip Erdogan. Democratic institutions have crumbled, journalists are labeled traitors, and opportunities are no longer based on merit, eroding citizens' loyalty.
Populist leaders indeed dance with the devils. Not because populism, by its very nature, disintegrates the weak and marginalized, as it has historically mobilized people both socially and economically. Evo Morales in Bolivia or Hugo Chávez in Venezuela are prime examples. However, these leaders, in their quest for power, acquire a propensity to become runaway trains, able to overcome immediate obstacles but ultimately succumbing to the tyranny that ensues when democratic safeguards are neglected.
Similarly, populist leaders only champion democracy "by the people" once they come into power, conveniently forgetting the other elements of "for the people" and "of the people."
In Cas Mudde's book, "Populism," it is argued that populist leaders lack political experience, resorting to a divide-and-rule strategy between the "pure people" and "corrupt elites." They present themselves as righteous, labeling opposition as corrupt, leaving little room for alternative choices.
Pakistan, like many other democracies, grapples with populism. The same divisive methods have divided the country and set it on a dangerous path. Anti-elitist and anti-corruption rhetoric fuels anger and rebellion among the people. Verónica Ortiz-Ortega's research on populism and democracy reveals that populist leaders are obsessed with power, often prioritizing populism over socio-economic stability and sound policies. When their parties fail to deliver expected results, they exit with dramatic circumstances.
The people of third world countries needs to realized that Populism is a threat because it is portraying racially and culturally monopolistic ideas. It can succumbs to hegemonic ideals on the roads, but it is and will remain always against pluralist concepts that respect differences and opposition; and, offers inherent risks for democracy. Since it is fundamentally majoritarian and plebiscitary, people must recognize the opportunism of the populist and must not again fall in the hands of irrationality. People on roads should demand rational consideration in terms of socio-economic, political stability rather than raising the slogans of 'what populist desires'.