On the International Day of Education, we call on world leaders to transform how we deliver on education.
The clock is ticking. As a global community, we have committed to delivering universal, equitable education by 2030. That's just eight short years to get a quarter of a billion children into the classroom.
While remarkable efforts are underway, armed conflicts raging worldwide, forced displacement, climate change-induced disasters, and now COVID-19 are derailing progress, compromising the futures of entire generations. Unless we act now, it will affect all of humanity one day.
On the International Day of Education, it's time we change course and transform how we deliver on our promise of universal education – especially for the millions of girls and boys caught in emergencies and protracted crises who are being denied their inherent human right to go to school, to learn and to thrive. They are the ones left furthest behind and whom we need to place at the forefront at this critical juncture.
According to UNESCO, as many as 258 million children and youth don't attend school across the world. Two out of three students are still impacted by full or partial school closures from COVID-19. Girls are particularly at risk, with estimates projecting that between 11 million and 20 million girls will not return to school after the pandemic.
While a minority of people on the planet are enjoying all the comforts of modern life, over 617 million children and adolescents cannot read or do basic math. That's more than the total population of Germany, the United Kingdom and United States combined.
The children living on the frontlines of conflict, forced displacement, disasters and protracted crises are the most at risk, with as many as 128 million in need of urgent education support.
So how do we get back on track and deliver on our promises? There are three key pillars to transforming education for children in emergencies and protracted crises. Number 1. We need to step up in a major way to fund these efforts. Number 2. We need to deliver in partnership, break down silos, and find ways to be more agile and responsive. Number 3. We need to deliver context-specific whole-of-child solutions geared to the realities of crisis.
Number 1. Funding education in emergencies
It starts with substantive financing and predictable funding. As the UN's global fund for education in emergencies and protracted crises, Education Cannot Wait (ECW) has surpassed $1 billion in funds mobilized for its Trust Fund (and $1 billion leveraged or aligned in-country to ECW's investments).
This milestone was possible thanks to ECW's strategic donors, such as Germany who announced today US$228.3 million (Є200 million) in additional funding to support the fund's multi-year investments, becoming ECW's single largest donor to date with US$362.7 million (Є318 million) in total contributions.
Beyond scaling up significant financing, flexibility and predictability are also crucial. Quality learning outcomes cannot be achieved through short-term emergency responses. We need multi-year funding and programmes that can adapt to evolving needs amidst the instability that is intrinsic to crisis and which can ensure a continuous and uninterrupted education.
Achieving Sustainable Development Goal 4: inclusive, equitable quality education, is the best way to advance all the other Sustainable Development Goals (SDGs). It is the silver bullet for creating social and economic impacts that can generate long-lasting human development and prosperity.
For every $1 spent on girls' education, we generate approximately $2.80 in return. Making sure girls finish secondary education could boost the GDP of developing countries by 10% over the next decade.
In just five years, ECW has been able to reach five million children and adolescents with the safety and opportunity of a quality education
On the ground, this means that in places like Bangladesh, Chad, Ecuador and Syria children are receiving the holistic support they need to return to the safety, protection and opportunity of quality learning environments.
As we've seen from Germany's generous contribution today, key public donors are rising to this challenge and prioritizing education in their official development or/and humanitarian assistance.
Now it's time for others to follow suit. ODA governments will need to scale up financing to match the actual needs, all while we must also further engage with the private sector and philanthropic foundations to dramatically bolster our global investment in education based on realistic calculations commensurate to the actual costs.
In a world where football teams sell for billions of dollars and billionaires fly themselves into space, how is it possible that we are not finding the resources to send every child to school?
Investing in a child's education means investing in all of humanity. It is time to transform our perception of the world, our priorities and how we shoulder our responsibility as a human family.
Number 2. Delivering in partnership
No single stakeholder can do it alone. At this year's Transforming Education Summit, convened by UN Secretary-General António Guterres, we will ask ourselves how we can avert a generational catastrophe and rethink our education systems and financing thereof to make good on our commitments and promises.
When it comes to investing in education, one part of the solution is to break down silos and build bridges. Based the United Nations Secretary-General's reform, this means partnerships through joint programming, or 'The New Way of Working." ECW's global investments translate the Secretary-General's UN reform into results.
Think how partnerships can work to deliver education in a crisis like Afghanistan – where ECW has invested in joint programming for holistic approaches, bridging humanitarian and development operations, since 2018.
Teachers' salaries must be paid. Schools and learning centers need to be built and equipped. Girls and female teachers need to feel safe going to school – and girls' rights to an education must be upheld. Students that have dealt with a lifetime of conflict and trauma need mental health services.
On my recent mission to Afghanistan, I saw firsthand how collaboration among humanitarian and development stakeholders is crucial to effectively address these multiple challenges. Despite the bulk of international aid to Afghanistan remaining frozen, on the ground UN agencies, and international and national NGOs have the operational capacities required to deliver the response – they only lack the funding.
ECW partners like UNICEF and WFP, as well as numerous NGOs – such as Save the Children, Swedish Afghanistan Committee, the Aga Khan Foundation and Wadan – are jointly supporting education in this mountainous and seemingly inaccessible country, including secondary girls' education.
To transform the delivery of education, visionary leaders such as the UN Special Envoy for Global Education and Chair of ECW Gordon Brown, António Guterres, the UN Deputy Secretary-General Amina J. Mohammed, and German Minister for Economic Cooperation and Development Svenja Schulze are approaching education through a new lens, connecting humanitarian, development, and peacebuilding aid interventions.
Number 3. Whole-of-child solutions
A child who is hungry or traumatized by the unspeakable violence they have witnessed will most likely struggle to achieve quality learning outcomes. No matter how well-trained a teacher is, or how well-equipped a classroom is, if a girl skips classes each month during her periods for a lack of sanitary products or of adequate sanitation facilities at the school, or if she dares not go to school for fear of harassment and kidnapping – we are failing her.
Delivering education to children and adolescents living in crisis settings goes beyond providing classrooms and textbooks. We must create the enabling environments and policies needed to support the overall wellbeing of a child – including educational, psychological, socio-emotional needs, health, nutrition, and protection – and ensure that gender equality and disability inclusion are at the core of our responses.
Only by working collectively will we have the breadth of expertise and the operational outreach to support these multiple facets of a child's or adolescent's needs. Only then will we unlock the power of education for these girls and boys to achieve their potentials and thrive.
Our place in history
We are living in one of history's inflection points.
Seas are rising and threatening human existence, and millions of children are being denied their inherent right to an education, as a consequence of conflict, abject poverty and climate-induced disasters, which displace families and entire communities, erode infrastructure and brain-drain a country. In two years, a virus has taken over 5 million lives, disrupted global commerce, and impacted the lives of people around the world.
Education is the very bedrock that can steer our efforts to safeguard our humanity. The clock is ticking, and there will be no other chance. Now is the time to define the future of our existence on earth to deliver on our global promises for a better, more stable, just and prosperous world.
In the final analysis, leaders driven by humanity rather than power see things from afar and within. And so, they recognize the relation between themselves, the world, and universal values and human rights.
In honor of the rights of the 128 million children and youth whose education has been disrupted in their young lives due to conflict, forced displacement and climate-disasters, I call on all of you – not only to define – but to direct their and our future.
To legalize or not to legalize?
Prostitution is considered as one of the oldest professions, which always causes conflicting points of view. The sex industry tied to human trafficking, is a billion-dollar industry, second only to the illegal drugs empire. The European Union (EU), as well as many other international organizations, has had trouble in deciding collectively whether to legalize it or abolish it. The controversy behind legalizing prostitution relies mainly in its close link to human trafficking. The most common form of human trafficking within the European Union is for the purpose of sexual exploitation. In 2019, 60% of victims of human trafficking in the EU were trafficked for sexual exploitation. The number of prostitutes across the region ranges between 700,000 and 1.2 million. Thus, human trafficking for sexual exploitation, being one of the most serious security problems of the EU, is linked directly with the legalization of prostitution and the sex market, as a whole.
Prostitution is legal and regulated in Germany, Switzerland, Greece, Austria and many other countries of the European Union. In Germany alone, the industry is estimated to be worth $16.3 billion. However, it is naive to believe that the legalization of prostitution will automatically translate in bettering the economic, social, work and health conditions of those in the field. Nevertheless, this just creates a vicious cycle because the money they earn ends up in the hands of the brothel owners and procurers. In this type of business, no matter the conditions women are always seen as disposable products who are used and discarded, that is why it is inherently linked to male power and control. Under these circumstances, woman working in such atmosphere will always be in a much more vulnerable position.
Furthermore, it is important to take into consideration that trafficking humans for sexual exploitation is clearly a gender-specific phenomenon that happens at the expenses of girls and women. Women are mainly the prostitutes and trafficking victims, while men tend to be the clients or procurers. Over the period 2017-2018, the percentage of women among the victims of trafficking was 92%. For that reason, prostitution cannot be untied from the jaws of human trafficking. Both consist in supplying and delegating women for the objective of male sexual pleasure through exploitation.
Since 2014, Article 2 and 3 of the European Union now mention gender equality and the respect for human dignity as some of their main values. Notwithstanding, having countries that benefit the most out of prostitution is a juxtaposition that still needs to be analyzed. The reality is that every woman faces systematic oppression and most do not enter prostitution because they want to but due to poverty and limited opportunities. The true question remains how much of an act of free will can prostitution be when you live within a system that sees your body as an object for sexual pleasure; this being more important than your human quality.
In legalizing prostitution, the security of sex workers has never been part of the debate, neither has their integral health. Likewise, looking out for prostitutes or fighting the system that perpetually offers the consumption of bodies has never been part of the agenda. The factors that influence the decision of politicians exhibits a strong male gaze of the issue. All politicians care about is the economic benefit and taking prostitution from the streets and into enclosed spaces so everything looks "cleaner". Furthermore, when prostitution is legalized sex tourism increases and red light districts are institutionalized, which makes the situation altogether worse. Pimps and traffickers are given a free pass to operate and even can hide their victims in plain sight.
In Europe, most sex workers come from other countries and do not have a legal immigration status, hence, if prostitution is legal or not, does not help at all. Another issue is that being a sex worker holds a lot of stigma within society. Illegality frames everything they do, leaving a space wide open for anything to happen to these women. Therefore, multiplying even more the level of vulnerability and causing for women prefer not being branded as sex workers or have it in official record. Thus, if prostitution is as innocent as any other business, as some politicians have declared, why is it so dangerous or why having it in your official record represents such a repercussion.
Overall, in the European Union, member states have a very lenient approach towards prostitution. Only three countries have a strict ban on sex work which criminalizes both buyers and sellers. The countries that possess such a neo-abolitionist approach are France, Sweden and Ireland. Prostitution can be a euphemism for human trafficking and with its legalization it tries to restrict it in accordance with rules imposed by the state, regardless, there is no way of guaranteeing it. Thus, legalizing prostitution is not the right decision done by the governments, neither a way of taking care of prostitutes, rather is just a way of patching up the issue without going to the core.
Musings of a journalist – Part 3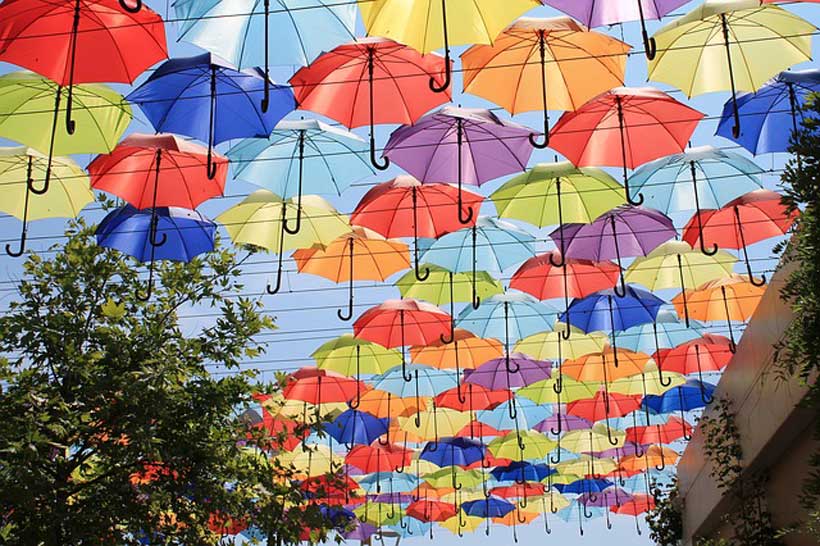 The entire idea of writing this is that as journalists we find ourselves finding and scratching other people's truths. However, we often escape from our own. The idea of writing this is to come closer to my own truth and to stay connected with it.
Some good things have also happened since January. I believe I fell in love with someone for a while, fell out of love with them recently and am waiting to feel in love with them again. The strongest learning I've had about love is that it's not permanent. It comes and goes in tides and we must persevere to know when the next tide will come. People who expect love to be permanent have either lost themselves in love or are blinded by it, both of which might lead to delusions. I think my style of loving is more like a realist who gives into delusions once in a while but gets back to reality. Might sound sad, but this is the sad reality of long relationships. People can fall out of love and fall in love with the same person at different points of time. Lovers just need to wait for the right timing. And don't let this fool you – there might be no right timing for lovers, but that doesn't mean that love does not exist between them. It simply means that the timing was, is and never will be right.
One more messed up thing about me is that there was once a time I had no friends and I wanted friends more than anything else. Now that I have friends, I think it feels like a burden to be responsible for people's emotions. To build these connections and promises of a lifetime when I might not even be in the same country after 3 months. But does that matter? Some people might not be in this world after 3 months! Some people might be terminal. Should that stop us from connecting with them at a deeper level? Maybe some connections are deeper because we know they are short lived. Maybe some connections are not so deep because we know they ebb and flow like tides, with different intensity of feelings at different points in time. What is a good measure for judging connections? Depth or time? I think both measures fail. One of the mysteries of this world is how to judge the quality of a connection. I am yet to understand how.
Another realization I've had these past few months is that without love we are little. But without self respect we are nothing. Without alcohol, I do feel a sense of anxiety every once in a while. Coffee makes up for that. We move from one vice to the next. I also know that coffee is not the best for my health, but I still know it's better than alcohol. A good sense of creating better addictions is something I'm trying to incorporate in my life.
Since the last few months, I have been afraid of death. And I have learned to overcome it. I've learned to live in the present moment. I've learned to live by projecting a future I want into this world. I've learned to trust myself and rebuild myself. And with this piece of writing. I've rebuilt a sense of trust and truth in myself.
In the last six months I was also selected for an apprentice hub where I was mentored for my NGO by Priyanka Jha, Miss International 2004 and Miss India top 5. I also had the privilege of being selected for the Global Governance Initiative and am impressed by my attendance and participation in the fellowship. I wrote a five thousand word thesis about the negative impact of social media as a part of the fellowship. I cannot imagine having written a five thousand word thesis ever before. Now I'll be starting a course by MIT in May called MIT bootcamp. I'm building my start-up on the side and also working for my NGO – Coral Warriors. I've also been interviewed by some publications for my NGO and have been working on expanding the board of directors. I've tried to get an internship in consulting but have failed quite strongly till now. I might not have to continue failing if the opportunity arises. That's the beautiful part about failing – we fail back to back and one day life surprises us. Some more things I really want to do is develop a sense of routine, build my sense of peace, go for treks, feel more connected with myself, not agree with people blindly to ensure a continued relationship with them and get more political like I was before. Perhaps while reflecting on the first six months (almost six months of 2022), I cannot help but reflect on what I want the next six months to look like.
I want them to be filled with a deep sense of purpose and belonging. I want to be humble. I want to feel more connected. I want to feel like I am creating a positive impact, like my life has meaning. I also want to work towards getting a Masters degree. Most of all, I wish to stay connected with my truth through all this. To not forget my past in a fury of this madness. To remember what pain feels like and live everyday with gratitude. Being a believer of manifestation, I want to manifest my goals and dreams for myself, but only those that bring me peace.
This is my truth and I am glad to be sharing it with you.
Musings of a journalist – Part 2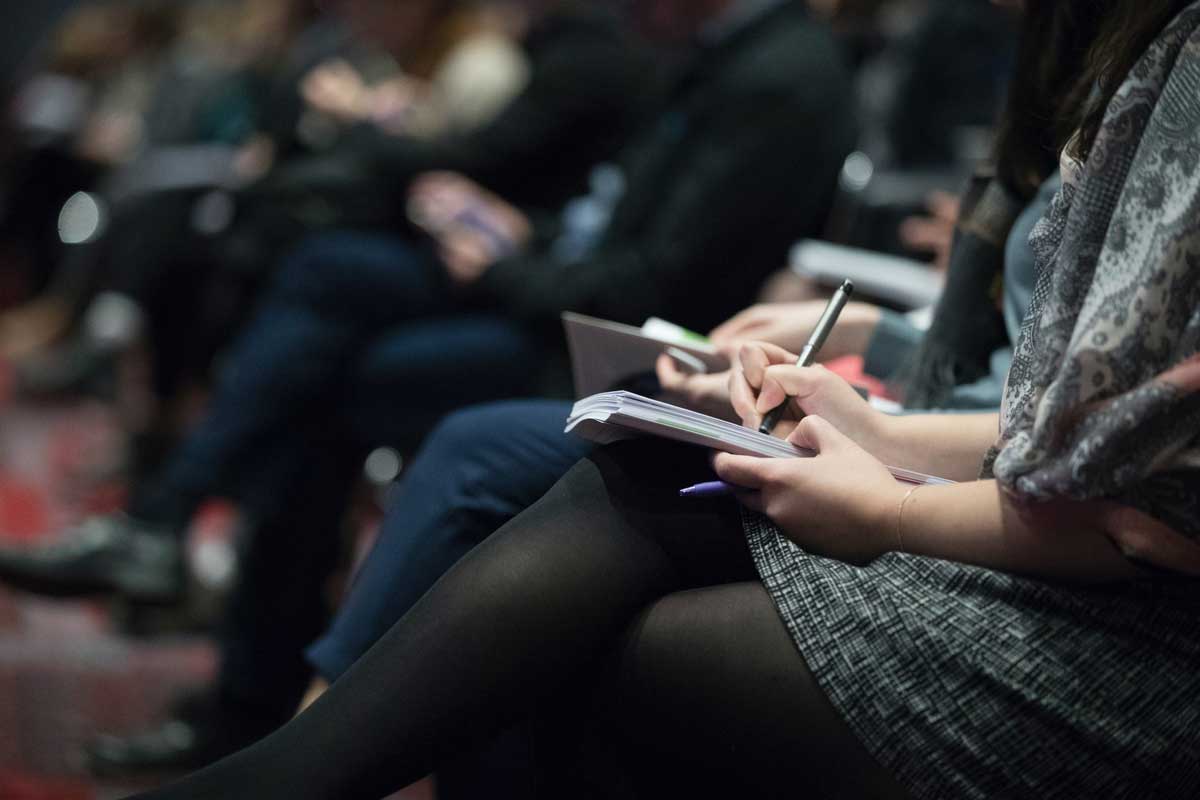 The entire idea of writing this is that as journalists we find ourselves finding and scratching other people's truths. However, we often escape from our own. The idea of writing this is to come closer to my own truth and to stay connected with it.
Since I'm writing this to come to terms with my own reality, it's also a good idea to reflect on how I feel when people ask me – "How do you manage your time?" or "You are doing so much!" or "Your story is inspiring." To be honest, people are saying this to me to encourage me and motivate me, but as someone who is used to doubting and second guessing myself, the only impact that words like this have on me in the short term is – IMPOSTER SYNDROME. I remember battling it at university where I felt like a constant imposter amidst people who were doing so much more than me. I know we must not compare ourselves to others but it's a mistake of the past.
Today, I feel like an imposter where people feel like I am doing a lot and being a lot, when I don't perceive myself to be doing anything at all! For someone who spends their day feeling like they've wasted their time, there's a cognitive gap in their understanding that they might have actually done something productive. I struggle with feeling productive and feel like a fake version of myself on most days where people can't see the real me. Most people might see a list of things I've done and imagine I'm being my best self when perhaps I'm not. Someone please tell me – What's a good way to tell someone who pedestalizes me that I don't deserve to be pedestalized? What's a polite way to ask them to not look up to my achievements because I have none.
The last six months of my life have been hyper stressful. I got rejected from the IVY League university to which I had applied and life hasn't been the same since. It's taken a while for me to accept the fact that I might have made some decisions in the past, which are of course reversible in due course of time, but it will take time. However, on a positive note, I did not see myself here one year ago. I got into a university in the UK which is still over the caliber my grades represent. I have realized one thing about academia. There are no second chances, you need to start from scratch.
In the last six months, I also believe the usage of my social media has increased, thereby causing a decline in my overall wellness. Perhaps, my university roommate has been smart in deleting the app overall but I am aware she lapses every once in a while when she feels the urge to check the internet. But her lapses exist once in six months. And mine from social media would be like twelve hours. I want to be immune to social media and delete the apps eventually. But of course, Instagram is a tool for business and I do believe in my ability to monetize the application, perhaps like others who want to be influencers but have no future in the field. Ouch! But yes, honestly, either put yourself out there and start now or never.
Since January began, I have watched the entire Oscar nominations list, almost, barring five movies I'm going to have to pirate because selections on Netflix suck. Despite accomplishing my almost 52 movies/ series and 52 book goals (26 books by June and 26 more by December), despite being on track, I feel flung off. There is no sense of pleasure in doing it anymore. Why does someone even read 26 books in 6 months? Someone might read one book and derive enough information out of it which someone who reads 26 books might miss out on. I find the reading 52 books goal displeasurable right now. I don't see the meaning in it except knowing that it creates a good sense of ego. Yay, I'm reading more than most people. Yay, I probably know more than them about this world and how it works. Or yay, I'm not as dumb as I thought three years ago.
Honestly, the first time I read 52 books a year, last year, it was like an achievement. But now it feels just like another addiction to keep my day going. I really need other better hobbies to keep me engaged. Reading is not the only important thing. Lately, I've realized we need to apply what we read. And the truth is when we start applying our readings to the real world, there is very little time for reading left. I wonder is this realization why most people stop reading in their twenties? Is this why my father stopped reading in his twenties? I seriously wonder why people who were avid readers and dreamers once have now stopped reading. Did life hit them or did they realize they had to get up from books and start hitting life?