Bringing dry land in the Sahel back to life
Millions of hectares of farmland are lost to the desert each year in Africa's Sahel region, but the UN Food and Agriculture Organization (FAO) is showing that traditional knowledge, combined with the latest technology, can turn arid ground back into fertile soil.
Those trying to grow crops in the Sahel region are often faced with poor soil, erratic rainfail and long periods of drought. However, the introduction of a state-of-the art heavy digger, the Delfino plough, is proving to be, literally, a breakthrough.
As part of its Action Against Desertification (AAD) programme, the FAO has brought the Delfino to four countries in the Sahel region – Burkina Faso, Niger, Nigeria and Senegal – to cut through impacted, bone-dry soil to a depth of more than half a metre.
The Delfino plough is extremely efficient: one hundred farmers digging irrigation ditches by hand can cover a hectare a day, but when the Delfino is hooked to a tractor, it can cover 15 to 20 hectares in a day.
Once an area is ploughed, the seeds of woody and herbaceous native species are then sown directly, and inoculated seedlings planted. These species are very resilient and work well in degraded land, providing vegetation cover and improving the productivity of previously barren lands.
In Burkina Faso and Niger, the target number of hectares for immediate restoration has already been met and extended thanks to the Delfino plough. In Nigeria and Senegal, it is working to scale up the restoration of degraded land.
Farming seen through a half-moon lens
This technology, whilst impressive, is proving to be successful because it is being used in tandem with traditional farming techniques.
"In the end the Delfino is just a plough. A very good and suitable plough, but a plough all the same," says Moctar Sacande, Coordinator of FAO's Action Against Desertification programme. "It is when we use it appropriately and in consultation and cooperation that we see such progress."
The half-moon is a traditional Sahel planting method which creates contours to stop rainwater runoff, improving water infiltration and keeping the soil moist for longer. This creates favourable micro-climate conditions allowing seeds and seedlings to flourish.
The Delfino creates large half-moon catchments ready for planting seeds and seedlings, boosting rainwater harvesting tenfold and making soil more permeable for planting than the traditional – and backbreaking – method of digging by hand.
"The whole community is involved and has benefitted from fodder crops such as hay as high as their knees within just two years", says Mr. Sacande. "They can feed their livestock and sell the surplus, and move on to gathering products such as edible fruits, natural oils for soaps, wild honey and plants for traditional medicine".
Women taking the lead
According to Nora Berrahmouni, who was FAO's Senior Forestry Officer for the African Regional Office when the Delfino was deployed, the plough will also reduce the burden on women.
"The season for the very hard work of hand-digging the half-moon irrigation dams comes when the men of the community have had to move with the animals. So, the work falls on the women," says Ms. Berrahmouni.
Because the Delfino plough significantly speeds up the ploughing process and reduces the physical labour needed, it gives women extra time to manage their multitude of other tasks.
The project also aims to boost women's participation in local land restoration on a bigger scale, offering them leadership roles through the village committees that plan the work of restoring land. Under the AAD programme, each site selected for restoration is encouraged to set up a village committee to manage the resources, so as to take ownership right from the beginning.
"Many women are running the local village committees which organise these activities and they are telling us they feel more empowered and respected," offers Mr. Sacande.
Respecting local knowledge and traditional skills is another key to success. Communities have long understood that half-moon dams are the best way of harvesting rainwater for the long dry season. The mighty Delfino is just making the job more efficient and less physically demanding.
Millions of hectares lost to the desert, forests under threat
And it is urgent that progress is made. Land loss is a driver of many other problems such as hunger, poverty, unemployment, forced migration, conflict and an increased risk of extreme weather events related to climate change.
In Burkina Faso, for example, a third of the landscape is degraded. This means that over nine million hectares of land, once used for agriculture, is no longer viable for farming.
It is projected that degradation will continue to expand at 360 000 hectares per year. If the situation is not reversed, forests are at risk of being cleared to make way for productive agricultural land.
Africa is currently losing four million hectares of forest every year for this reason, yet has more than 700 million hectares of degraded land viable for restoration. By bringing degraded land back to life, farmers do not have to clear additional forest land to turn into cropland for Africa's rising population and growing food demands.
When Mr. Sacande talks about restoring land in Africa, the passion in his voice is evident. "Restoring degraded land back to productive good health is a huge opportunity for Africa. It brings big social and economic benefits to rural farming communities," he says. "It's a bulwark against climate change and it brings technology to enhance traditional knowledge."
A version of this story first appeared on the FAO website.
African nations leading the way on 'food systems transformation'
African countries are at the vanguard of a vital transformation of food systems to simultaneously address food security, nutrition, social and environmental protection – all while boosting resilience – said the UN chief on Thursday.
António Guterres was addressing the start of a high-level policy dialogue at UN Headquarters in New York, part of the Africa Dialogue Series 2022, convened to strengthen resilience in food supplies across the continent, at a time when "decades of progress on hunger are being reversed."
Deep connections
He said for too long, nutrition, food security, conflicts, climate change, ecosystems and health have been treated as separate concerns, "but these global challenges are deeply interconnected. Conflict creates hunger. The climate crisis amplifies conflict", and systemic problems are just getting worse.
He noted that after more than a decade of improvements, one in five Africans were undernourished in 2020, while 61 million African children are affected by stunting. Women and girls bear the brunt, and when food is scarce, "they are often the last to eat; and the first to be taken out of school and forced into work or marriage."
Mr. Guterres said that UN humanitarians and partners were doing their utmost to meet Africa's needs amidst crisis, but aid "cannot compete with the systemic drivers of hunger."
Other "external shocks" were exacerbating the situation, such as an uneven recovery from the pandemic and the war in Ukraine, with African countries among the most heavily impacted by grain shortages and rising debt.
Climate crisis frontline
Building resilience also requires addressing the climate crisis.
"African farmers are on the frontlines of our warming planet, from rising temperatures to droughts and floods," he said.
"Africa needs a massive boost in technical and financial support to adapt to the impact of the climate emergency and provide renewable electricity across the continent."
He added that developed countries must deliver on their $100 billion climate finance commitment to developing countries, with the help of international financial institutions, so African countries, in particular, can invest in a strong recovery from the COVID-19 pandemic, on the tide of renewable energy.
Food systems, said the Secretary-General, "connect all these challenges", as highlighted at last September's UN Food Systems Summit.
"Many African Member States led the call for fundamental change, through inclusive transformation pathways, which aim to address – simultaneously – food security, nutrition, social protection, environmental conservation and resilience to shocks."
He welcomed the African Union (AU) decision to designate 2022 as the Year of Nutrition – a pledge to act on the strong commitments made at the Summit.
Collective expertise
"Through national, regional and global cooperation, we must build on lessons learned and harness collective expertise. Together, we must deliver on these pathways", Mr. Guterres added.
"The international community must rise to the occasion", he declared, adding that scaling back support when demand is at an all-time high, was "not an option."
Official Development Assistance, or ODA, based on a percentage of available public funds, is more necessary than ever, he said.
"I urge all countries to demonstrate solidarity, invest in resilience, and prevent the current crisis from escalating further."
The UN chief said that during his recent visit to Senegal, Niger, and Nigeria, he had been inspired by the resilience and determination of the people he met.
"Women and young people in particular were committed to lasting, sustainable solutions that enable them to live in peace with their neighbours and with nature."
"If we work together, if we put people and planet before profit, we can transform food systems, deliver on the Sustainable Development Goals (SDGs) and leave no one behind."
The ambitious goals, he concluded, of ending hunger and malnutrition by the fast-approaching 2030 deadline, were realistic, and achievable.
"The United Nations stands by your side, every step of the way." 
UNICEF urges leaders to keep schools safe following deadly Texas shooting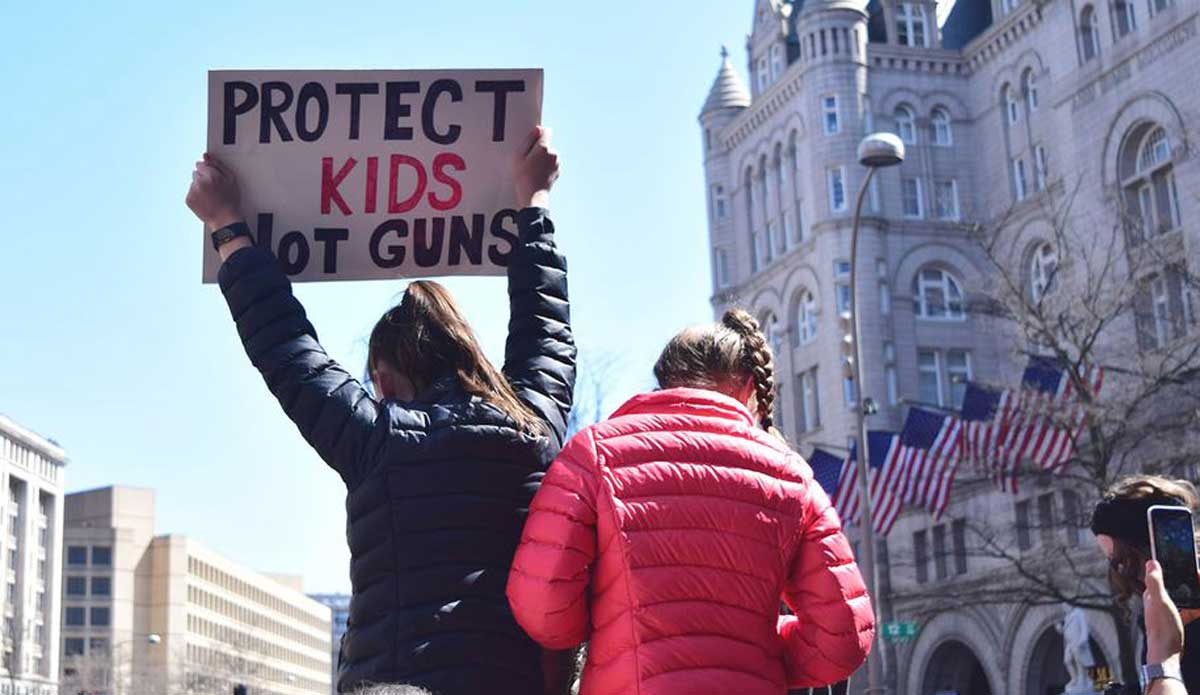 Governments must take greater action to ensure school remains a safe place for boys and girls, the head of the UN children's agency, UNICEF, said on Wednesday, following the latest deadly school shooting in the United States.
At least 19 children and two teachers were killed on Tuesday when 18-year-old gunman Salvador Ramos opened fire at Robb Elementary School in the small city of Uvalde, Texas, located near the border with Mexico.
How many more?
Catherine Russell, UNICEF's Executive Director, said there have already been "horrific attacks" this year on schools in Afghanistan, Ukraine, the US, West Africa and beyond.
"Tragedy after tragedy, shooting after shooting, young life after young life: how many more children will die before government leaders act to keep children and their schools safe? Because until they do, these horrors will continue," she said in a statement.
Ms. Russell emphasized that outside of their homes, school is the one place where children should feel safest.
She noted that in addition to the lives lost, "many more children, teachers and school staff who witnessed the carnage will bear the emotional and psychological scars for the rest of their lives."
Shock and sadness
UN Secretary-General António Guterres was deeply shocked and saddened by "the heinous mass shooting", saying it was particularly heart-wrenching that most of the victims are children.
Mr. Guterres has extended his heartfelt condolences to the families and loved ones of the victims and to the entire community, his Spokesperson said in a statement issued on Tuesday.
UN Deputy Secretary-General Amina Mohammed expressed her outrage in a post on Twitter.
"When children go to school, they should only be concerned about learning," she wrote. "Children should not go to school fearing for their lives!"
Ms. Mohammed said her heartfelt prayers are with the families, classmates and teachers who are mourning this "devastating loss".
Zimbabwean peacekeeper selected as UN Military Gender Advocate of the Year 2021 Award
A Zimbabwean peacekeeper who recently completed her assignment with the UN Mission in South Sudan, will receive the 2021 United Nations Military Gender Advocate of the Year Award.
Military Observer Major Winnet Zharare, 39, served in Bentiu, South Sudan in 2021-2022, and will receive the award from the Secretary-General António Guterres during a ceremony marking the International Day of UN Peacekeepers on Thursday, 26 May 2022.
Created in 2016, the United Nations "Military Gender Advocate of the Year Award" recognizes the dedication and efforts of an individual military peacekeeper in promoting the principles of UN Security Resolution 1325 on Women, Peace and Security, as nominated by Heads and Force Commanders of UN peace operations.
Secretary-General António Guterres commended Major Winnet for her award. "Major Zharare is a role model and a trailblazer. Through her service, she has demonstrated the invaluable role that women play in building trust, advocating for change and forging peace," he said. "Her example shows how we will all gain with more women at the decision-making table and gender parity in peace operations," Mr. Guterres added.
Major Zharare expressed her gratitude and pride in receiving the award which, she said, "motivated [her] to maintain [her] course towards gender equality."
"My parents gave us equal opportunities with my brothers, so I believe that equal opportunities should be given to both men and women in all aspects of life," she added.
Major Winnet Zharare deployed to UNMISS in November 2020. Throughout her 17-month-long service, she advocated for gender parity and women's participation, within her own ranks, among local military counterparts, and in host communities.
As the Chief Military Information Officer in UNMISS' Bentiu field office, she helped ensure that patrols included both women and men to improve protection efforts as well as build trust between host communities and the Mission. Her efforts also contributed to an increase in gender-aggregated data so that issues raised by local women and girls would gain appropriate attention.
Advocating for gender parity and womens' participation in an environment where they are traditionally excluded from decision-making, she encouraged local civilian and military authorities and community representatives to involve both men and women in meetings with the UN. Her diligence and diplomatic skills quickly gained her the trust of local military commanders who would systematically reach out to her on issues pertaining to women's protection and rights. During her patrols and numerous community engagement initiatives, Major Zharare also successfully encouraged men and women to work together in farming and in the construction of dikes around Bentiu town to alleviate food shortages and prevent further displacement.
Major Zharare is the first Zimbabwean peacekeeper to receive this prestigious award.